Struggling to think of unique Christmas gift ideas for your partner? Not to worry, these best-selling porn star memoirs offer a saucy solution! From tell-tale autobiographies to pioneering essay collections from some of the most successful adult film professionals in the industry, the following kinky Christmas gift ideas will be sure to spice up the festive season!
1 – Sinner Takes All (Tera Patrick –  2010)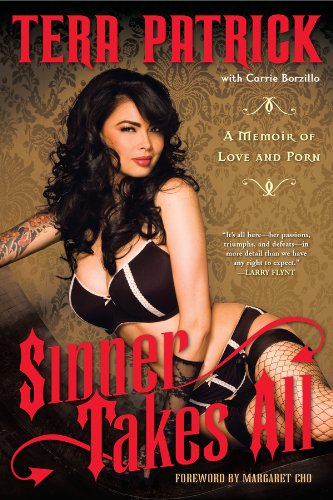 For over 15 years brunette beauty Tera Patrick has been one of the most popular female porn stars and adult film business moguls within the adult entertainment industry. In January 2010 Tera decided to reveal her secrets to adult film success by publishing her autobiography; Sinner Takes All
. This tell-all autobiography chronicles Tera's short-lived nursing career, her early years as an international glamour model, her ascent to adult film superstardom and her distinguished induction into the Nightmoves Awards and XRCO Awards Halls of Fame in 2007 and 2014. Sinner Takes All also reveals some of the kinkiest sex-capades that Tera enjoyed along the way; from her orgy with a group of firemen to her backstage oral antics at a Guns & Roses concert among many more raunchy revelations!
2 – Dirty Thirty: A Memoir (Asa Akira – 2016)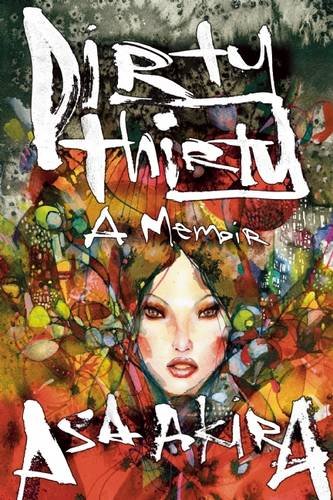 Anal Queen Asa Akira is a multi-talented adult film star, director, radio talk show host and author who has divulged all of her deepest, dirtiest tales within her latest book; Dirty Thirty A Memoir
. Published in August 2016, Dirty Thirty: A Memoir consists of a series of emotional essays on life, love, sex and relationships which offer cautionary tales and words of wisdom that Asa has learned from her own life experiences and romantic relationships. In fact, Dirty: Thirty A Memoir served as  form of catharsis for Asa because it enable her to write and publish a letter to her mother concerning her adult film career choices that she wished she had sent many years ago. As Asa herself revealed during a Salon feature article;
"It's the letter I wish I could have sent. It's everything I really wish I could say to my mom. We're really, really close in everything except anything related to my career. Even now, I talk to her on the phone every day. But we never talk about that part of my life".
If you love the candidly honest yet eminently uplifting tone of  Dirty Thirty: A Memoir then we also recommend checking out Asa Akira's first memoir, Insatiable Porn A Love Story that was published in May 2014.
3 – How To Make Love Like A Porn Star : A Cautionary Tale (Jenna Jameson – 2004)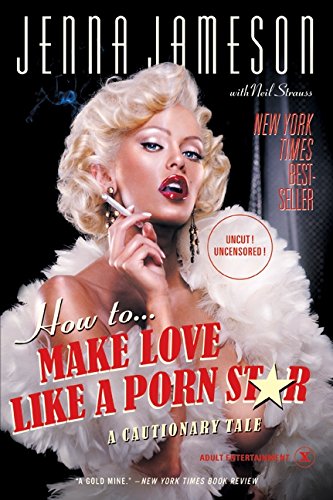 Published in August 2004, How To Make Love Like A Porn Star A Cautionary Tale
is the best-selling memoir of international female porn superstar Jenna Jameson. Co-written by Jenna Jameson and famous journalist and author Neil Strauss, this illuminating literary work spent over six weeks on the New York Times bestseller list and won the coveted "Mainstream Adult Media Favourite" accolade at the 2004 XRCO Awards.
Consisting of captivating original photo sets, cartoon strips and exclusive photographs which have been taken from Jenna's private collection, How To Make Love Like A Porn Star: A Cautionary Tale chronicles the life and times of Jenna Jameson; from her early work as a stripper to her various romantic relationships and her ascent to adult film superstardom. Extremely illuminating regarding Jenna's personal struggles with drug addiction and extramarital affairs, Jenna Jameson truly bares all within How To Make Love Like A Porn Star: A Cautionary Tale and offers some exclusive industry insights for aspiring performers who have been considering working within the adult entertainment industry.
4 – Coming Out Like A Porn Star: Essays On Pornography, Protection & Privacy (Jiz Lee –  2015)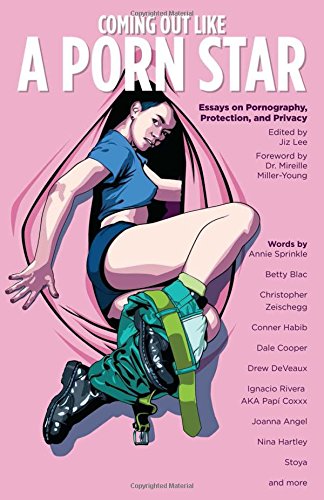 Genderqueer porn star pioneer Jiz Lee published Coming Out Like A Porn Star Essays On Pornography Protection and Privacy in October 2015 in order to shine a light on the personal experiences of over 50 adult film professionals who have faced adversity from their friends, family and co-workers due to their sexualities, gender identities and ethnicities. As Jiz Lee expressed during an interview with The Independent in November 2015;
"Everyone had a story to tell. Some were heartbreaking, others casual. Some surprised and inspired me," Lee explains in the introduction to the book…They taught me about stigma. They revealed privilege. Gave me relief. Made me furious. They encouraged my own process of coming out. Through their examples, I found myself more prepared…Hearing the stories from people I admired and respected gave me the strength to begin talking to my family and try to undo stigmas of my own".
This groundbreaking literary work was named as one of the "Best Sex Books of 2015" by Reason Magazine and has received rave reviews from a wealth of adult entertainment organisations and mainstream media news outlets including Playgirl Magazine, XBIZ, LTASEX.com and Salon.com. Read Coming Out Like A Porn Star: Essays On Pornography, Protection & Privacy to discover the personal stories of some of your favourite adult film stars including Anna Cherry, Bella Vendetta, Casey Calvert, Chelsea Poe, Christopher Zeischegg, Courtney Trouble, Ignacio Rivera aka Papí Coxxx, James Darling, Joanna Angel, Kitty Stryker, Lorelei Lee, Nina Hartley, Nikki Silver and Stoya among many others.
5 – I Am Jennie (Jennie Ketcham – 2012)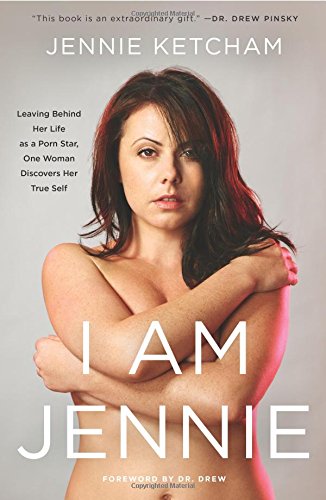 Although she officially retired from the adult film industry in 2009, Jennie Ketcham, aka Penny Flame,  has remained a fan-favourite female porn star due to her phenomenal portfolio of award-winning DVD feature releases. Penny also attracted mainstream media attention for her participation within the 2008 VH1 reality TV series Sex Rehab with Dr. Drew. Appearing on this reality TV series led to personal epiphany for Jennie because it drove her to confront her addictions to sex, drugs and alcohol.
As part of her recovery process Jennie began writing a blog, Becoming Jennie; a cathartic process which resulted in Jennie publishing her personal memoir, I Am Jennie
in July 2012. I Am Jennie is a brutally honest account of Jennie's life before, during and after porn; highlighting the perils and pitfalls of substance abuse and the realities of forging a new career path after performing as a popular porn star. As Penny herself stated within a 2012 interview for The Fix;
"I thought that if I made a public statement about how difficult it is to struggle with sex addiction, and focused as well on my struggles with drug and alcohol addiction, it would make me much less inclined to go back into the adult business…It was obviously cathartic to write about my past and know I can open and close that book. But the response I've gotten from people who have told me my blog really helped them was a big reason for writing it. The book could reach people on a much larger scale".