Personal Info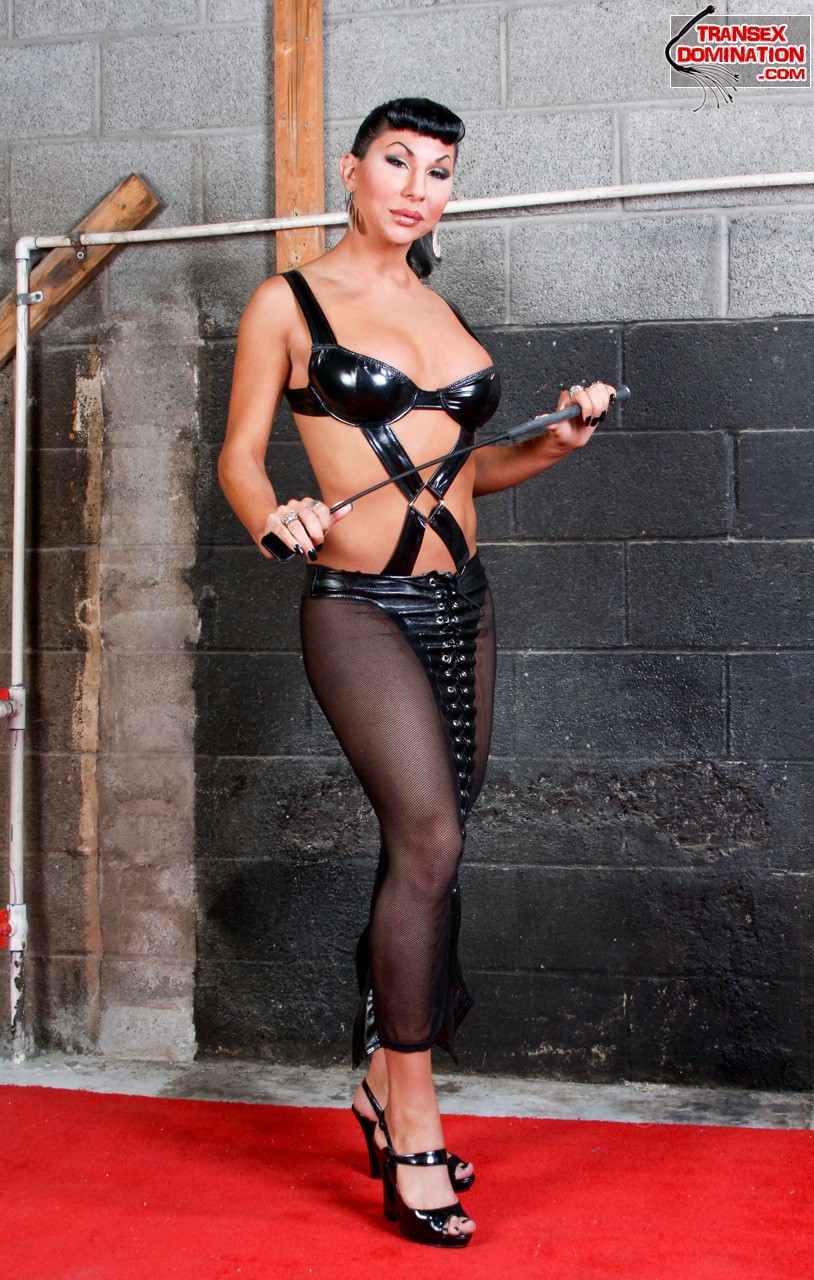 Ariel Everitts at Transex Domination
Name : Ariel Everitts
Alias : TS Ariel, Ariel Everts, Ariel Veritts
Date of Birth: August 14th
Home Town : Uvalde, Texas (US)
Measurements : 34C – 24 – 36
Bra/ Cup Size : 34C
Boobs : Enhanced
Height : 5'5 (1.65m)
Weight : 114lbs (52kg)
Hair Colour : Brunette / Blonde / Black
Eye Colour : Blue
Piercings : Right lower lip and both nipples
Shoe Size : Women's 8.5 (US)
Years Active : 2005 – present
Number of Scenes : 65+
Raunchy and ravishing with a wealth of rave reviews at her disposal, Ariel Everitts is one of the most popular transsexual performers in the adult entertainment industry. Over the past 12 years Ariel has garnered an avid international fan following due to her sizzling Shemale Yum sex scenes, TS Seduction femdom web content and AVN Award-nominated I Kill It TS sex scenes!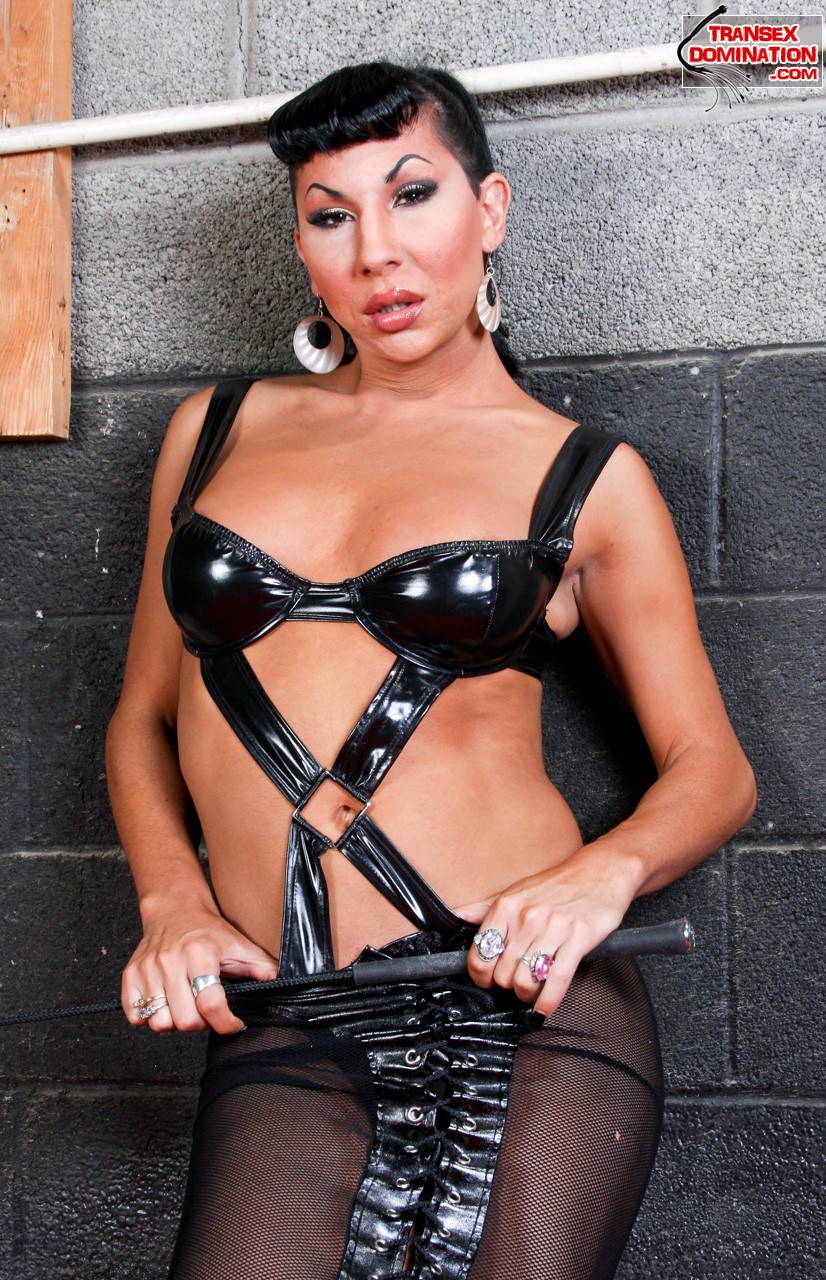 Ariel Everitts at Transex Domination
Born and raised in the city of Uvalde in Texas, Lone Star State girl Ariel Everitts began working within the adult entertainment industry in 2005 when she filmed some saucy solo sex scenes that featured within Sammi Mancini's best-selling TS DVD series She Male Strokers 15 (2005). Ariel has continued to collaborate with Sammi Mancini and appeared within his Rodnievision DVD title Suck My Tranny Cock 3 (2006) alongside Joanna Jet, Danielle Foxxx and Melania Moore. As well as her ongoing collaborations with Sammi Mancini, Ariel has teamed up with award-winning director Joey Silvera and has starred in his fan-favourite Evil Angel DVD titles Rogue Adventures 31 (2008), Rogue Adventures 35 (2010) and She Male Idol: The Auditions 2 (2010) with Khloe Hart, Hazel Tucker, Bailey Jay, Bee Armitage, Ana Paula Samadat, Brittney Markham, Fabiola Ribeiro, Karolly Mel, Raissa Nevada and Mariam Micol.
Although Ariel had already made her adult film modelling debut via the Grooby Network porn site Shemale Yum in August 2002, she took a four year hiatus before returning to Shemale Yum in fantastic fashion in June 2006 with a saucy solo sex scene titled Ariel Everitts Blows Camera Man. Ariel has since filmed a wealth of raunchy web content for Shemale Yum including her Ariel Everitts Shoots A Load solo sex scenes in September 2006 as well as her Ariel Everitts Showing Off and Ariel Everitts The Player solo sex scenes that were both filmed by P.K. Vegas in June 2009 and September 2009. During this time Ariel also featured on the popular trans-friendly porn site Frank's TGirl World in four raunchy sex scenes titled Busty Hottie Ariel Strokes! that was first distributed in April 2007, Ariel Sucks & Cums! in July 2007, Horny Ariel Strips! in April 2009 and Ariel Enjoys Sucking Cock! in August 2009 all of which were filmed by the famous porn cinematographer Frank Druchman.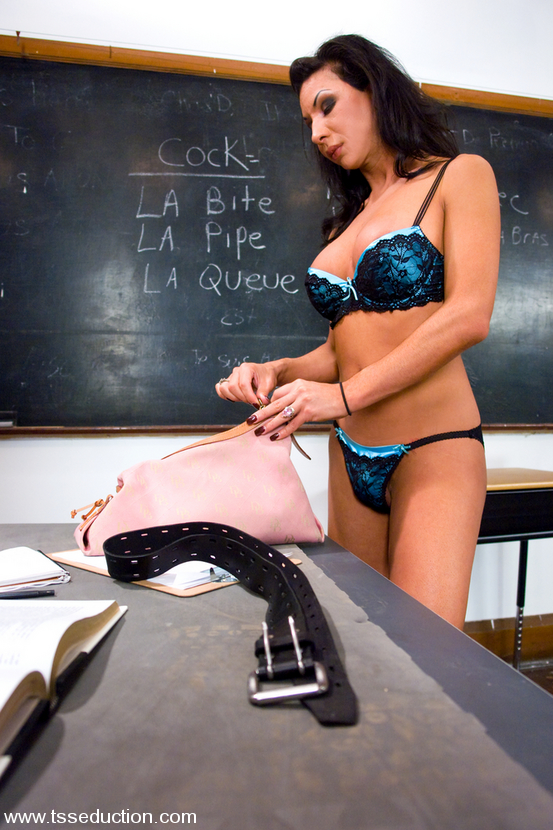 Ariel Everitts at TS Seduction
Throughout her adult film career Ariel has attracted a devoted fan following due to the wide range of solo, hardcore and fetish web content that she shot for the popular porn network HotClits.net . Most of Ariel's HotClits.net web content was filmed alongside male porn star Carl Hubay. Fans eager to explore Ariel's impressive collection of raunchy HotClits.net web content should check out; My TS Love (2008), Transsexuals Have It All (2008), Hot Transsexual Interlude (2009), She And I Seduced A Student (2009), Trannies Fuck The Best (2009), the Carl's Best Blowjobs web series (2009-2014), Carl's Best Cumshots (2011), Tranny Wants A Higher Grade (2011), Shemales Fuck The Best (2012), Wild Sex With A Tranny (2012), Trannies Are The Best Fucks (2013), TS Ariel Goes Wild (2013) Transsexuals Are The Best Realtors and She Male Three Way Orgy (2014) among many others.
A multi-talented porn star and fetish model, from 2007 onwards Ariel began performing for the internationally renowned fetish porn network Kink.com. After filming her first ever hardcore sex scenes for Kink.com in August 2007 with Chad Rock, Ariel proceeded to shoot multiple instalments for Kink.com's fan-favourite TS Seduction web series such as her December 2007 Bonus Update sex scenes with Wolf Hudson, her March 2008 Ariel Everitts hardcore sex scenes with Dorian, her April 2008 The Tutor teacher-student role-play sex scenes with Rico and her December 2008 The New Pet femdom sex scenes with Aaron Lee. Ariel's raunchiest Kink.com content to date has been her TS Seduction Road Trip sex saga which she filmed alongside fan-favourite transsexual performers Natassia Dreams, Jessica Host, Jesse Flores and male porn star Lobo. Road Trip was unveiled in several exciting segments between September and November 2008 titled The Hitchhiker, Tranny Bang and Day Four. In December 2008 Kink.com also unveiled exclusive behind-the-scenes footage of the Road Trip TS Seduction sex saga which treated fetish fans to all manner of exciting after-hours action between Ariel, Natassia, Jessica, Jesse and male porn stars Devin, Diezel, Lobo, Omar and Whisky Julio; not to be missed!
In addition to her diverse array of femdom, fetish lifestyle and BDSM collaborations for Kink.com, Ariel has filmed some captivating web content with Ultima Entertainment. To date, Ariel has appeared within such sizzling Ultima Entertainment sex scenes as Tranny Facesitting Volume 1 – Transsexual Domination Blowjobs, Tranny 69 Blowjobs 1: Shemale Body Worship (2010) with Olivia Love and Mark Galifiore, Tranny Facesitting Classroom Detention With Anal Fucking, Shemale Office Anal Sex Interview and Ass Worship (2012), Transsexual Latina Prostitute : Face-Sitting and Ass-Fucking (2013) and Transsexual Nurse Ass Worship and Anal Penetration (2014) all of which feature Ariel alongside prominent porn director Eric Jover.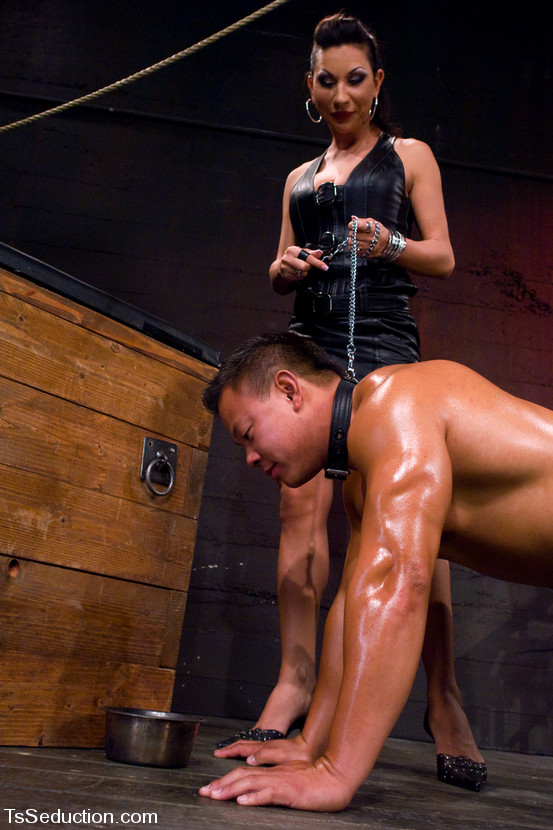 Ariel Everitts at TS Seduction
In 2008 Ariel began appearing in a steady stream of long-running Devil's Film and Goodfellas Productions DVD series such as Transsexual Babysitters 8 (2008) with Kelly Shore, TS Doll, Kimber James and Mistress Nicolette, Transsexual Prostitutes 55 (2008), America's Next Top Tranny Season 4 (2009), Tranny All Stars 2 (2010) , Transsexual Babysitters 21 (2012) with Brittany St. Jordan, Angelina Torres and Kelly Clare that was nominated for "Best DVD" at the 2012 Tranny Awards, Top Notch Trannies Volume 2 (2010), Transsexual Cheerleaders 4 (2010) with Carmen Moore, Astrid Shay, Hazel Tucker, Sasha Ligaya and Jesse Flores, Transsexual Prostitutes 68 (2011) with Sarina Valentina, Tiffany Starr, Brittany St Jordan and Lora Hoffman, Top Notch Trannies Volume 4 (2011) with Madison Montag, Khloe Hart, Vaniity, Holly Sweet, Heidi Mayne, Reesa Noi, Jessica Fox, Kimberly Kills and Carmen Moore, America's Next Top Tranny Season 10 (2011) and Best Of Transsexual Cheerleaders
Over the years Ariel has become famous for her scene-stealing moments that have featured within several best-selling White Ghetto porn productions. Fans of Ariel Everitts have to check out her sultry sex scenes in the sensational White Ghetto DVD titles She Male Reform School 2 (2011), Transsexual Nurses 8 (2011), Transsexual Road Trip 14 (2011), Monsters Of She Male Cock 22 (2011), Filthy She Male Sluts 12 (2012), Monsters Of She Male Cock 28 (2012) with Naudy Nadia, Chelsea Marie and Joanna Jet, Monsters Of She Male Cock 29 (2012) with Joanna Jet, Chelsea Marie and Ellen Silva, She Male Reform School 5 (2012), Filthy She Male Sluts 13 (2012), She Male Reform School 7 (2013) with Hilda Brasil and Naudy Nadia, Big Titty Transsexuals 12 (2014) with Flavia Ferraz and Jesse Flores, TGirl Sweethearts Volume 2 (2014), Big Titty Transsexuals 13 (2014), Monsters Of She Male Cock 33 (2014) with Eva Lin, Gianna Rivera and Valerie Palacios, Transsexual Housewives 2 (2014), Transsexual Nurses 12 (2014), All Time Biggest Transsexuals Cocks Volume 8 and 9 (2014), Transsexual Pop Shots 5 and 6 (2014), Transsexual Paradise Volume 3 (2015), Miss Transsexual Universe 7 (2015), Big Titty Transsexuals 20 (2016), Miss Transsexual Universe 8 (2016), Big Titty Transsexuals 21 (2016), Butt Fucked By A Shemale 5 (2016),Transsexual Gag Hags 9 (2016) and My Girlfriend's Giant Cock 18 (2016).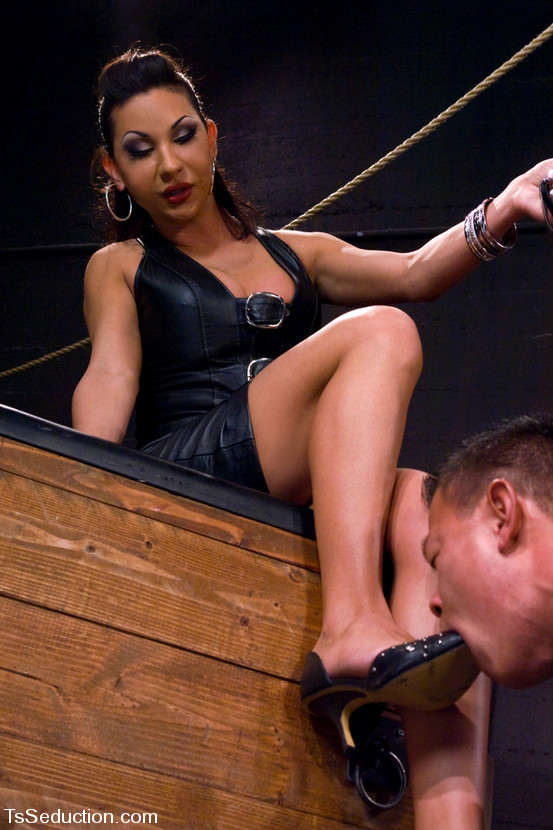 Ariel Everitts at TS Seduction
Some of Ariel's most popular porn productions to date have been those which she filmed with Trans 500 Studios for their I Kill It TS web series. If you want to check out a sample of Ariel's sauciest Trans 500 Studios sex scenes then we recommend viewing Ariel's Cold Vegas Nights sex scene with Ramon that was distributed via ikillits.com in 2012 as well as her Double Trouble three-way sex scene with Ramon and Castro Supreme that was distributed via ikillitts.com in February 2013 and which was also featured within the DVD compilation title I Kill It TS Volume 2 (2013).This thrilling three-way sex scene even earned Ariel a "Best Transsexual Sex Scene" nomination at the 2014 AVN Awards! In recent years Ariel has continued to collaborate with Trans 500 Studios on such sensational DVD titles as I Kill It TS Volume 8 (2014) with TS superstars Vaniity, Sami and Agatha McCartney that was highly recommended by XCritic column writer Apache Warrior who advocated in his July 2014 film review how;
"I Kill It TS 8 is the eighth title to this series from director Josh Stone's studio Trans 500 Studios. His films focus on transsexuals. At this year's The Tranny Awards, I had the great opportunity to meet Mr. Stone and Ramon. They are very nice guys. As for this film, one of their highest rated and most popular scenes on their website appears. It's the Vaniity Halloween themed performance…This film is really good and entertaining. Vaniity's Halloween themed three-way performance is really good. I was also impressed with Agatha McCartney. She needs to be in more films. Beautiful Jessica is also a tranny who deserves more attention. Ariel Everts continues to shine and provide much turn-on action while Sami gave a worthy performance. Even though I enjoyed these scenes, I would like to see the make-up artist Becca Diamond have a scene in the future. I highly recommend this film".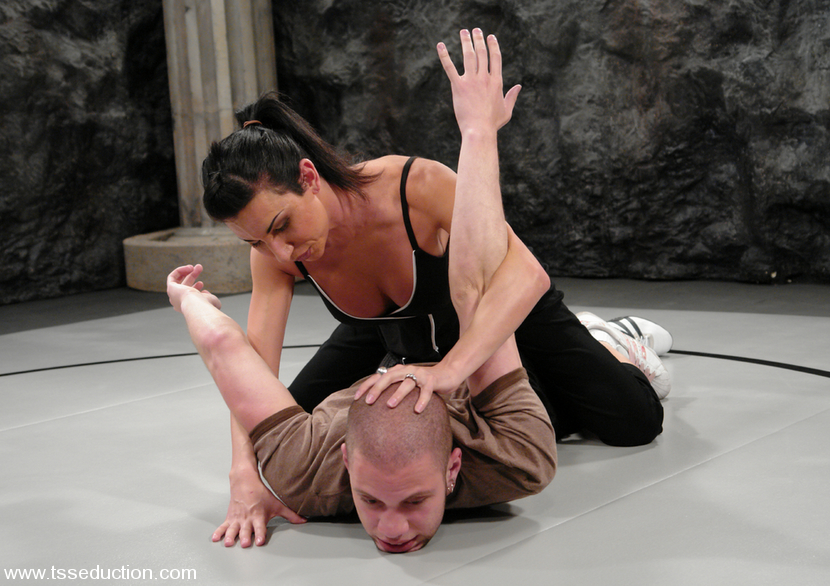 Ariel Everitts at TS Sedcution
During this time Ariel starred in a thrillingthree-way sex scene with Danni Daniels and Gabriel D'Alessandro for the SX Video DVD title Transsexual Bareback (2011) teamed up with her friend and former co-star TS Foxxy to film Tricked By A Tranny 5 (2014) for Venus Girls Productions and  collaborated with popular male porn star Christian XXX on numerous CX WOW Studios DVD titles including TS Bikini Party (2014) also starring Aubrey Kate, Delia DeLions, Lexa Harding, Riley Quinn and Tyra Scott and Tranny Handies 2 (2015) which also featured fan-favourite TS porn stars Treasure Barbie, Korra Del Rio, Sienna Grace, Taryn Elizabeth, Tasha Jones, Robbie Racks, Mia Maffia, Amanda Jade, Joanna Jet and Harper Kelly. Ariel has even filmed some sizzling sex scenes with Christian XXX for his trans-friendly porn site Pure-TS.com such as Barebacking Ariel Everitts In Her Hotel Room which was shot in Vegas in July 2014 and her raunchy Cumming From A Handjob While Getting Assfucked sex scenes in October 2015.

Most recently Ariel has starred in the Trans 500 Studios DVD feature releases Meet The Monsters (2016) with Eva Lin, Vaniity and Venus Lux that was nominated for "Transsexual Release of the Year" at the 2017 XBIZ Awards as well as Transsexual Threesomes (2017) alongside Jenna Tales, Kylie Maria, Castro Supreme and Ramon.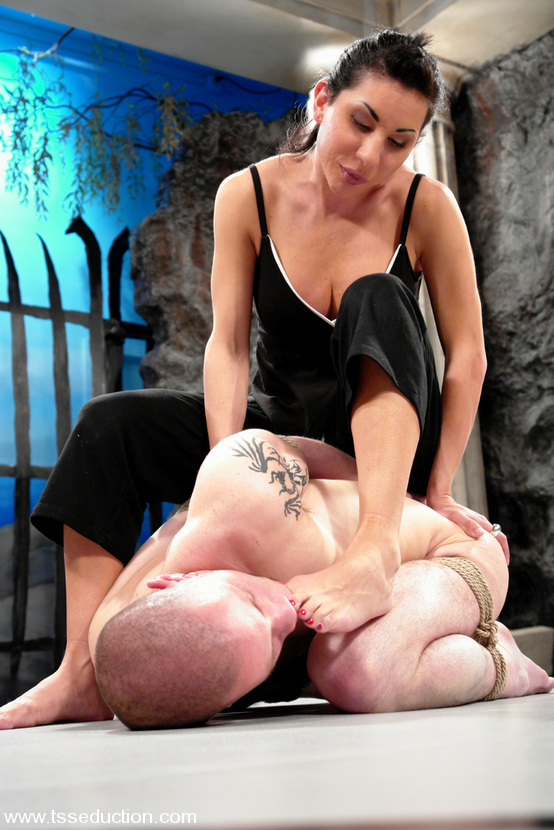 Ariel Everitts at TS Sedcution
With so many raunchy releases and captivating online sex scenes under her belt, it's no surprise that Ariel Everitts has won the hearts of her fans, fellow porn stars and film critics. If you'd like to keep yourself updated regarding Ariel Everitts' latest DVD titles and upcoming kinky web content then please feel free to use the links provided below to check out her official social networking channels online today!
Social Networks
Shemale Yum Profile : Ariel Everitts at Shemale Yum
Kink Profile : Ariel Everitts 14689
Frank's TGirl World Profile : Ariel at Frank's TGirl World
Adult Empire Profile : Ariel Everitts at Adult Empire
Gamelink Profile : Ariel Everitts at Gamelink