Personal Info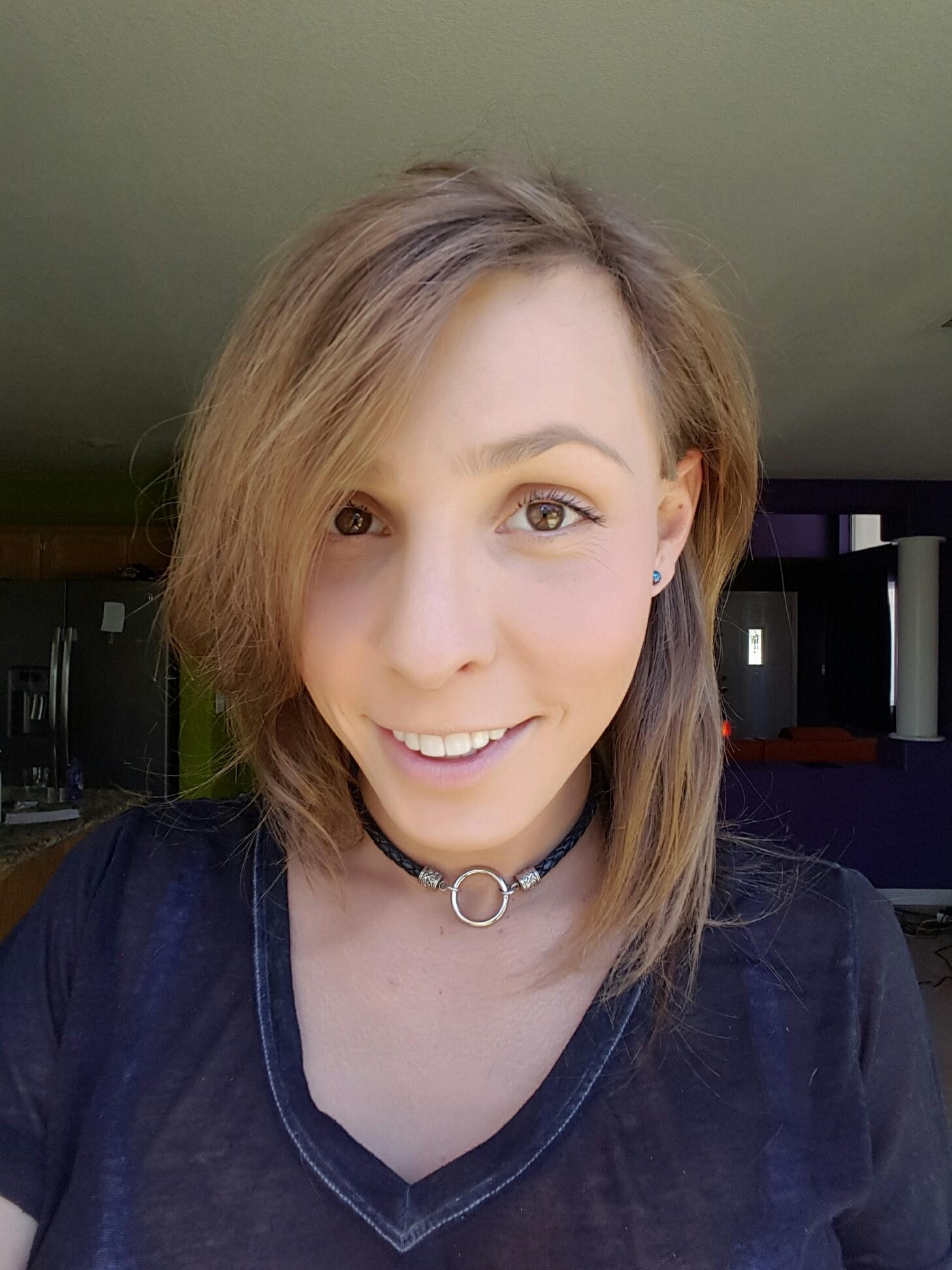 Sienna Grace, image from Chaturbate – check out her channel
Name : Sienna Grace
Date of Birth: January 23rd 1989
Home Town : Bakersfield, California (US)
Measurements : 34D – 28 – 36
Bra/ Cup Size : 34D (75E)
Boobs :  Enhanced
Height : 5'7 (1.70m)
Weight : 125lbs (57kg)
Hair Colour : Brunette
Eye Colour : Brown
Tattoos : Marijuana leaf behind her left ear and gorilla design with script inside her left wrist
Years Active : 2013 – present
Number of Scenes : 20+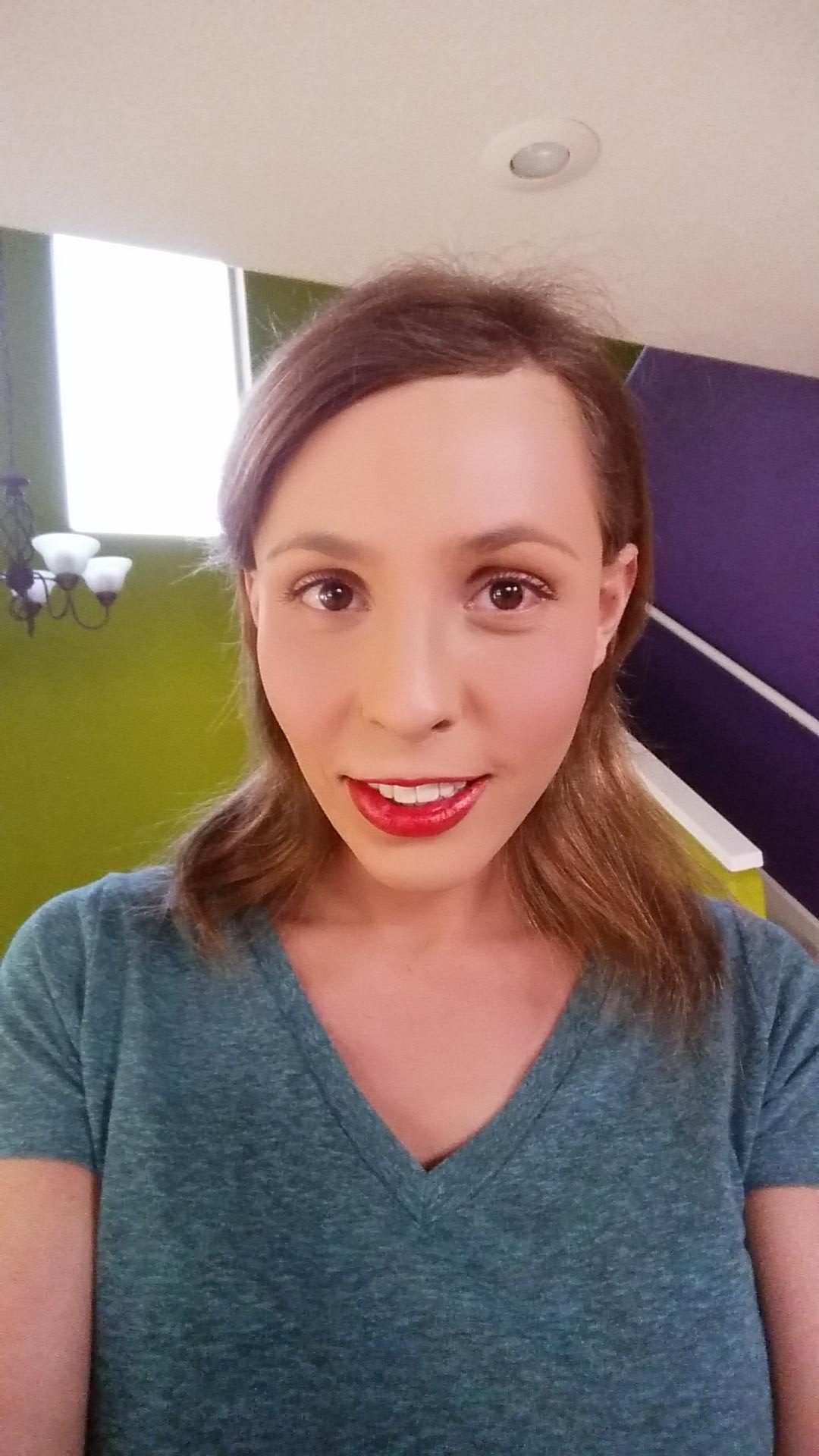 Sienna Grace, image from Chaturbate – check out her channel
Born and raised in Bakersfield, California, Sienna has always had an adventurous sexual nature; losing her virginity at 16, having her first sexual encounter with a transsexual partner aged 21 and even being reprimanded for masturbating in class!
However, despite her early sexual awakening, Sienna had a tough upbringing wherein she struggled with drugs, had to endure the tragic murder of her first transgendered girlfriend and faced tension from family members who could not come to terms with her true gender identity. Sienna has revealed in previous interviews how she was eager to move away from her family at an early age in order to begin her transition process. Although Sienna still lives in California, she divulged during a 2014 Shemale Dojo interview that;
"Growing up as the oldest child, I was conditioned to work in the oilfields and not much was expected of me. I was set up for failure. I knew this, because I had been hiding a secret since a very young age….All I could ever think about was getting away from my family, so I could transition and be happy without ridicule. Coming out at age 23 after stupid mistakes and multiple overdoses, I realized life is too precious to waste. It was time to make the change…After my last near-death experience, I quickly scrambled to find female hormones. I knew life would not be easy from that day on, but my life had no purpose and I was willing to take the risk. The moment I swallowed the first [hormone] pill, I knew I'd made the right decision".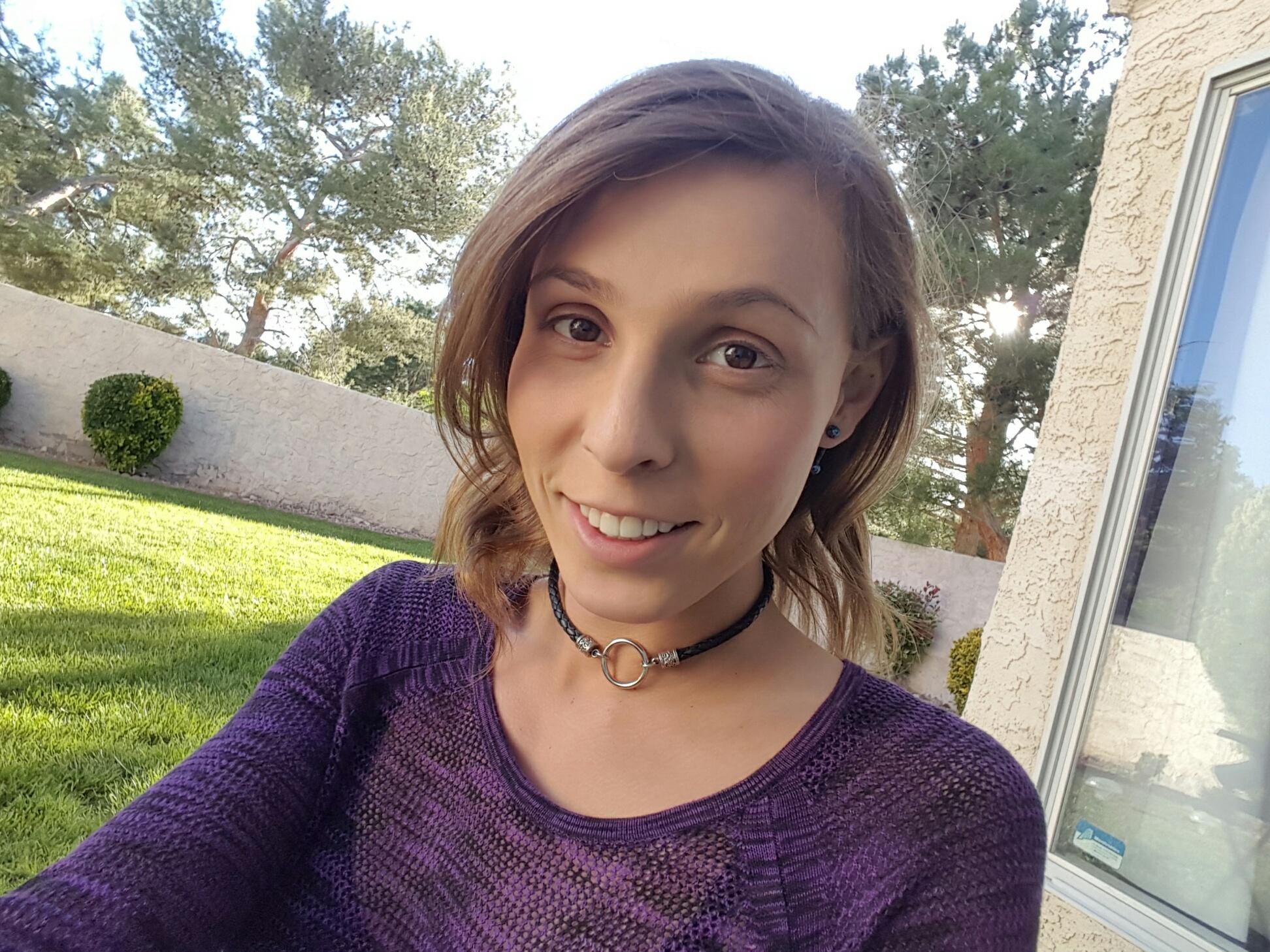 Sienna Grace, image from Chaturbate – check out her channel
In this manner, Sienna began her transition process when she was 23 years old and within one year had begun working within the adult entertainment industry. During her Shemale Mojo interview Sienna expressed how happy she has become since commencing her adult film career and how working as a porn star has significantly boosted her self-esteem;
""I had been a long-time viewer of transsexual porn, and I wanted in on the action. I waited so long for this body, and what better way to test it out than in porn?…[Becoming an adult performer] was one of the best decisions I have ever made. It has driven me to find purpose in my life. I am extremely grateful for all the opportunities that have been given to me. I had no idea things would take off like they have…Some of the pros include meeting interesting and fun people, having a job I love and the freedom of not being tied down to a normal schedule. Porn has opened many doors for me, and I look forward to each shoot that takes place".
These positive experiences are particularly important to Sienna because she originally thought that she would not be able to pursue a career within the adult film industry due to her psoriasis. As Sienna explained during a YNOT interview;
"I have been battling a genetic skin condition called Psoriasis for the past six years, and I honestly did not think I would have a career [in porn]. The days when I'm able to shoot are limited, and it's very stressful not knowing when I will be able to do the next shoot. It is something that haunts me and is very difficult to get under control…I have a few different methods for keeping my skin looking healthy, but sometimes even those methods fail to keep me clear….
More than anything else, I absolutely hate turning down photographers for shoots when my skin has flared up. I do my best to manage, and try not to let it get me down…I have achieved a lot in my first year, and I can't wait to see what else is waiting to be conquered down the road. Just getting into porn was a dream come true for me, as I thought I would never be able to step in front of a camera due to my skin…I deeply thank every producer and photographer who has given me the chance to live out my dreams. Porn has truly given me a better quality of life".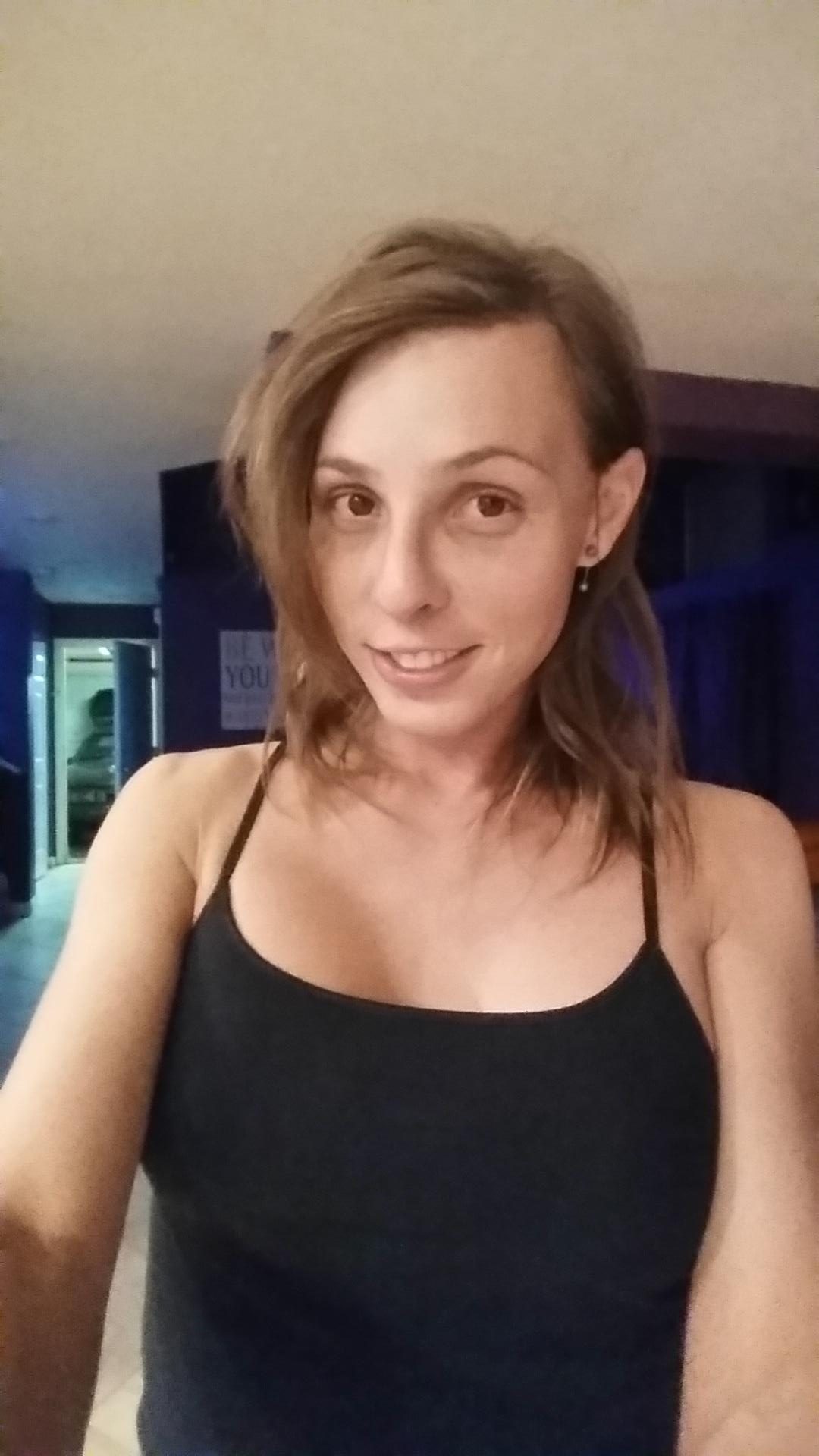 Sienna Grace, image from Chaturbate – check out her channel
Despite these hardships, Sienna has become one of the most popular rising transsexual stars within the adult film industry. Her fresh-faced beauty, kind-hearted manner and seductive charm have warmed the hearts of fans and fellow performers and have resulted in Sienna collaborating with some of the most prestigious TS studios and distributors in the adult entertainment industry; from Third World Media and Evil Angel to CX WOW, Pulse Distribution, Trans 500 and Rodnievision.
Sienna's first adult film appearance occurred towards the end of 2013 when she featured within the Third World Media and Grooby Productions DVD feature release; Shemale Yum Presents T-Girl Up and Cummers. Directed by Radius Dark and distributed via Grooby's official Shemale-Video-Direct.com online store, this selection of five hardcore sex scenes introduced fans to  Sienna Grace as well as fellow rising TS stars Arianna Elise, Brielle Bop, Miranda Meadows and Natalie Chen. As Grooby Productions founder Steven Grooby announced via an AVN press release;
"Grooby has always been able to find the latest girls and the newest stars. We love to see new models come through and in 2013 we've had one of the best years ever for quality new TS talent…Radius Dark has done an excellent job working with these new girls and getting them in their first-ever scenes. These are the girls you're going to see this year and in years to come as we watch and follow them develop as TS superstars".
Sienna swiftly followed her first online sex shoots with multiple appearances in various successful DVD series sequels. For instance, in November 2013 Sienna collaborated with Joey Silvera on the popular porn series The Next She-Male Idol 7. Distributed by Evil Angel, this DVD feature release starred Sienna alongside TS stars Thianna Quinn, Venus Lux, TS Gina Hart, Eva Cassini, Roxxi Silver, Stefani Special and Mattie Borders as well as male porn stars John Magnum and Christian XXX.
In 2013 Sienna featured in another the highly anticipated DVD series sequel; She-Male Strokers 59 which featured many of her co-stars from The Next She-Male Idol 7 including rising transsexual superstar Venus Lux. Sienna's scene in Rodnievision's She-Male Strokers 59 production was so popular that she was recruited to feature within its sequel She-Male Strokers 63. Collaborating with renowned adult film director Joey Silvera and popular transsexual performers Aubrey Kate, Tiffany Starr, TS Gina Hart, Brittney Markham, Penny Tyler and Gaby amongst others.
During 2013 Sienna also starred in another Evil Angel production, TS Playground 6, alongside Christian XXX, Eva Lin, Brenda Lohan, Sheena Shaw and many more notable stars from within the adult film industry. Sienna followed these successful commercial releases with an appearance in the Pure Play Media and Trans 500 Studios collaboration Transsexual Sexcapades 2 in 2014. Starring with Latino TS stars Carla Novaes, Juliana Soares and Mariana. This DVD feature release was praised by Pure Play Media's sales representative Mike L. during an XBIZ press release, who stated;
 "There's a good reason why Trans500 was named XBIZ's 2014 Transsexual Studio of the Year with a repeat nomination for 2015: their content is exactly what fans of the genre crave…Trans500 is transforming the TS niche, one title at a time, and this second edition of 'Transsexual Sexcapades' is exemplary of that. This one streets today, so be sure to place your orders".
Some of Sienna Grace's most popular productions created during this time include; Beautiful TS Sienna Grace Gets Loved Up And Barebacked, Interracial TS Lovin, The Next She-Male Idol 7, Popular T-Girlz 1 and 3, Rogue Adventures 41, She-Male Strokers 59 and 63, Sienna Grace 2, Superstar Sienna Grace Gives A Hot Handjob, T-Girl Up and Cummers, Tranny Chasers 2: Confessions Of A Poolboy, Trans X-Perience 1 2, Transsexual Sexcapades 2 3, TS Playground 6, 10, 11 and 16, Vegas Jackpot and TS Superstar Sienna Grace Enjoys Getting Barebacked.
Even though she has only worked within the adult entertainment industry for less than three years, Sienna Grace has already amassed a wealth of adult film award nominations including;
2013: Tranny Awards nominee "Best New Face"
2013: Tranny Awards nominee "Best Scene" Sienna Grace and Christian – com
2013: Tranny Awards nominee "Best DVD" She-Male Strokers 59 (Rodney Moore/Mancini Productions)
2014: Nightmoves Awards nominee "Best Transsexual Performer"
2015: Transgender Erotica Awards nominee "Best Solo Performer"
2015: XBIZ Awards nominee "Transsexual Performer of the Year"
2016: AVN Awards nominee "Transsexual Performer of the Year"
2016: AVN Awards nominee "Favourite Transsexual Performer (Fan Award)"
2016: XBIZ Awards nominee "Transsexual Performer of the Year"
Sienna was ecstatic and humbled upon being presented with these prestigious adult film accolades, with an XBIZ article covering the 2014 Tranny Awards reporting that;
"Surprise seemed to define the evening. "I wasn't expecting this," said Sienna Grace, accepting the award for Shemale Yum Model of the Year. "When I got into porn, I just wanted to have some fun".
It is Sienna's petite frame, modest fashion style and natural, authentic look which have attracted attention and admiration from fans, co-stars and adult film industry representatives over the years. When asked about her unique sense of style Sienna has commented;
"I'm not sure what appeals to everyone else, but I just try to be myself and have a good time. I've always been an entertainer of many sorts, and I love making people happy — anything to put a smile on someone's face…There isn't much about me that I dislike, as I try my best to accept the body I have been given. I have no idea what the future holds for my appearance, but everything is centred around my personal happiness first. I like to say, "If it's not broken, then don't fix it".
In addition to establishing her status as a popular transsexual performer, Sienna is also eager to use her adult film industry influence to help, support and inspire others. Speaking during her Shemale Dojo interview Sienna advocated how; 
"I just want to be happy. I get a lot of satisfaction out of helping others and showing people that anything is possible in life. I never thought I would make it this far, and I constantly encourage others to chase their dreams…We are the only ones who hold ourselves back by setting limits. I've realized I can have anything in the world if I want it badly enough…
Life is too short to get caught up in things that don't matter. I want to make a positive impact on the world, and I'm just thankful that I get the chance to show everyone who Sienna Grace really is…I make sure to entertain and get my point across in whatever it is I am doing. I push for change in this world, and there's no better way than to mix things up and challenge the norm".
Currently living in Las Vegas, Nevada, Sienna spends her time filming pornographic productions, driving her favourite Mustang, playing guitar, posting YouTube videos of her singer-songwriter talents as well as hosting live chat sessions with her fans. As Sienna states via her chaturbate profile;
"I love making people smile. I wish I could make everyone happy, but I know that's just asking too much. I try to be friendly, but I'm not perfect. Let's have some fun together!".
As described via caramelstgirls.com;
"Sienna's webcam shows are so much different than her previous solo and hardcore works. Her live shows are spontaneous and fun! Even when she's not naked, her interaction with viewers is spectacular. For example, Sienna has been playing guitar for about fifteen years and she's what I'd describe as the "thinking man's" model".
So if you'd like to learn more about this up and coming transsexual performer then why not check out the links to Sienna Grace's official social networking profiles below? Sienna is always available for a chat via Twitter and chaturbate and you can catch her recent releases and upcoming public appearances posted via her official blog site!
Social Networks
Amazon : Sienna's Wish List
Official Blog Site : http://tssienna.com
Cam Sites : chaturbate – siennalivesfree
Twitter : http://twitter.com/tssienna
Facebook : https://www.facebook.com/TsSiennaGrace
Email : tssienna@gmail.com
Instagram: https://www.instagram.com/tssiennagrace