When it comes to the wonderful wide world that is the BDSM community there are a wealth of fantastic fetishes and niche genres to discover. So, to help guide you through the thrills of the fetish lifestyle market, we have created a complete glossary of definitions for all things kinkster related. Enjoy!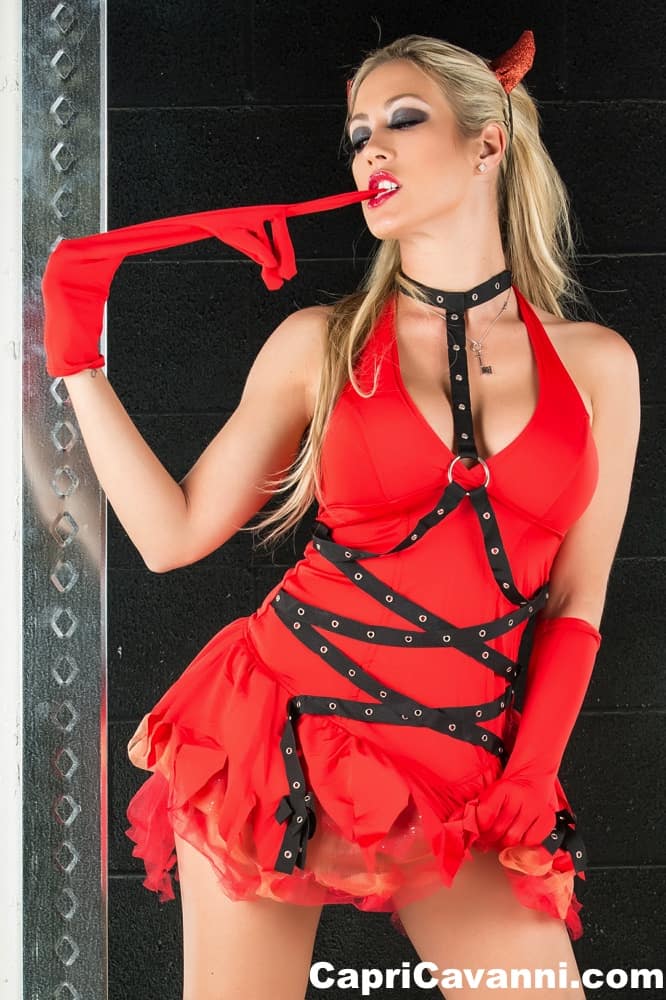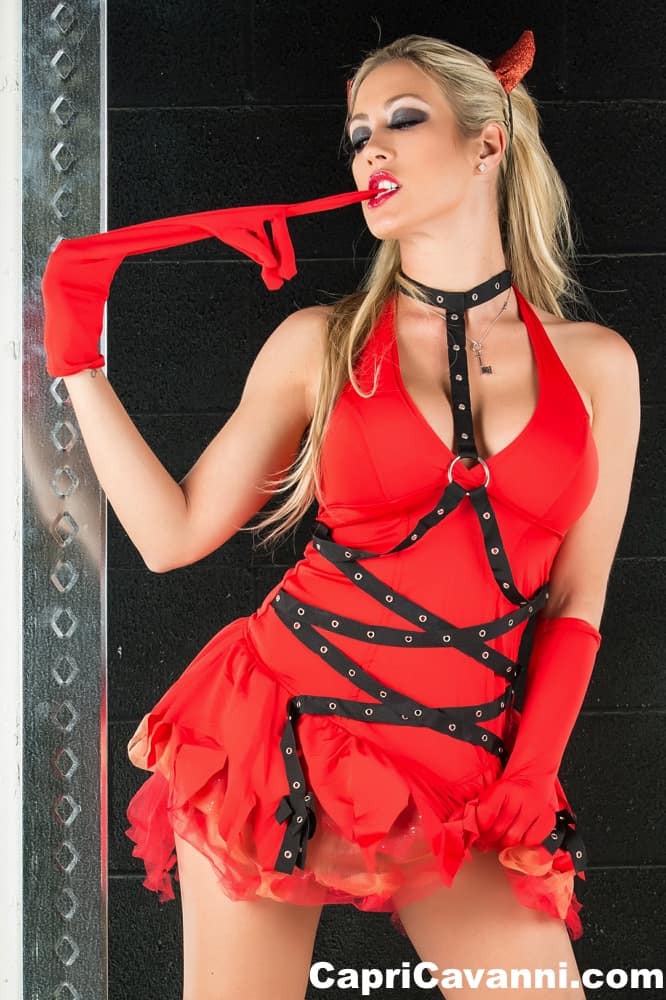 24/7 – Refers to living a dominant/submissive relationship at all times. Also known as a 'Master/slave relationship',  'Total Power Exchange' or 'TPE', a 24/7 relationship is undertaken by mutually consenting partners and it involves the dominant partner having complete authority and influence over most aspects of their submissive partner's life.
Aftercare – The period of time after BDSM play has taken place when the participants calm themselves, discuss the experiences they have just enjoyed and return to their normal state. BDSM play can induce intense endorphin highs as well as potent mental responses so aftercare is an incredibly important aspect of the BDSM lifestyle. If physical pain has been inflicted (such as during electro play, spanking or via clamps) then aftercare sessions can also include dominants applying lotions and oils to their submissive. You can learn more about aftercare treatments here: https://www.lelo.com/blog/bdsm-beginners-aftercare/.
Age play – Often referred to as 'Daddy/Daughter' play or 'Mommy/Baby' play, age play is a nurturing role-play scenario between a dominant and their submissive. Age play does not necessarily have any relations to incest.
Anal play – Any activities involving the anus and rectum area. Can include penetration, pegging and stimulation with fingers or toys.
Animal play – A BDSM role-play scenario wherein one or more of the participants assumes the role of an animal. Puppy play (when the submissive assumes the role of a dog) is a very common form of animal play as is pony play (when the submissive assumes the role of a horse) wherein submissives wear bridles whilst being walked and/or ridden by their dominants.
Auctioned off – A type of BDSM play when a dominant will temporarily transfer control of their submissive to another dominatrix. This new master/mistress will assume control over this submissive until they are returned to their original dominant partner.
Bastinado – The act of a dominant whipping their submissive's feet. Often takes place whilst the submissive is restrained as part of impact play.
BDSM – An acronym for Bondage and Discipline, Domination and Submission, Sadism and Maschocism. This abbreviation is used to refer to a wide range of erotic fetishes and kinks that people can either appreciate, watch or become actively involved in with likeminded, consenting individuals.
BD – An abbreviation for either Bondage and Discipline or Bondage and Domination.  As opposed to 'BDSM', 'BD' specifically refers to bondage, role-playing and humiliation without pain.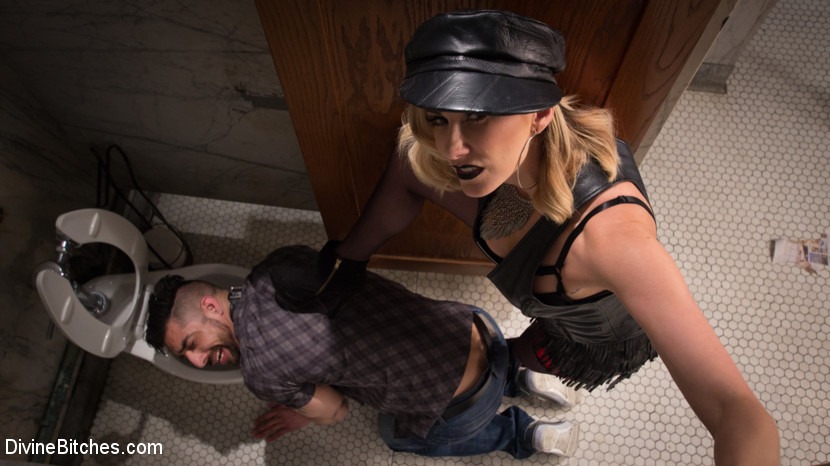 Black sheet party – An orgy for a large number of people who are interested in engaging in group BDSM play.
Bondage – The restriction of a person's body movement for erotic reasons.  Can be carried out solo (i.e. self-bondage) or with consenting partners. Bondage fetishes usually involve the use of specialised BDSM restraints such as handcuffs, rope, collars and bondage tape.
Bondage tape – Adhesive tape specifically designed for use in bondage play.
Bootblacking – The erotic practice of caring for leather boots, shoes, or any type of leather clothing. You can learn more about proper care and cleaning techniques for bootblacking here: kink.com/shoot/38499.
Bottom – The recipient of penetrative sex, consensual pain, restraint or domination.
Brat – A term used for a submissive who misbehaves for their dominant in an immature way.
Breast bondage – A specific type of bondage play when a person's breasts are either flattened against their chest or restrained in such a manner so that they bulge. Such types of breast bondage should be carried out with extreme caution. Here is an instructional video on how to safely enjoy breast bondage play with your partner: kink.com/shoot/6404.
Breath control – A BDSM scenario where the dominant has partial or complete control over their submissive's breathing patterns.
Butt plug – A pear-shaped sex toy with a flared base that is inserted into a person's anus. Butt plugs can be electronically powered so that they vibrate and pulse. Butt plugs with tails can also be ordered for kinksters interested in practicing animal play.
CBT – An abbreviation for Cock and Ball Torture. A consensual sexual practice, CBT often involves the spanking, flogging and squeezing of a male submissive's genitals by their master/mistress and is enjoyed as a form of masochism and erotic humiliation or to please their sadistic dominant partner. CBT can also incorporate various fetishes such as wax play, tickle torture and erotic electronic stimulation through the use of sex toys.
Chastity belt – A wearable device that prevents contact to a person's genitals. Chastity belts are worn by submissives and the lock and key are controlled by their dominant.
Clamping – The use of alligator clips, nipple clamps, clothes pegs, pins and other clamp-like devices by the dominant to pinch or squeeze the submissive's nipples and skin. This pinching sensation combined with the anticipation of the removal of the clamps can cause intense sexual arousal for the submissive.
Collar – A device worn by a submissive around their neck which symbolises proof of ownership by their dominant partner. Many collars feature metal 'D' rings so that a leash can be attached to them in order for their dominant partner to control and lead them. Collars and collaring are a fundamental aspect of many dom/sub power play relationships.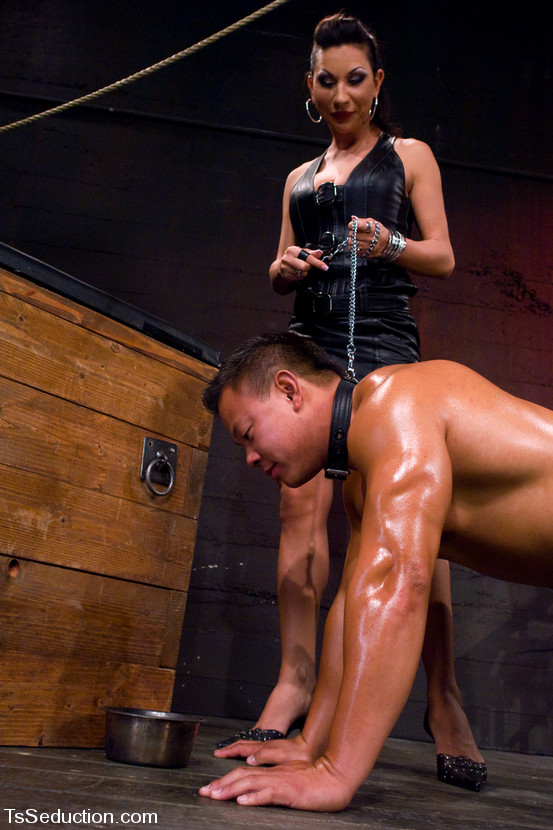 Contract – A written agreement between dominant and submissive partners which outlines the various consensual mental and physical practices that will take place within their BDSM relationship. A contract will outline the various BDSM scenarios that are permitted within the relationship as well as any boundaries, limits or safe words that both parties wish to include. A BDSM contract is not legally binding.
Corporal punishment – The use of canes, whips and spanking by a dominant to punish their submissive in a BDSM role-play scenario.
Dollification – A particular fetish wherein the submissive is transformed into a doll through makeup, costumes and mannerisms. During dollification play the submissive's movements are controlled by the dominant either manually or using rope ties similarly to a marionette puppet.
Dominant – Also known as 'dom', 'domme', 'top', 'Master' or 'Mistress', the dominant is the person who takes the superior position within a BDSM relationship.
DM – An abbreviation for Dungeon Monitor. The person who supervises the interactions between participants at a professional fetish dungeon or private BDSM party.
Dungeon – A room, building or area with specialised BDSM equipment and sufficient play space. Many professional mistresses/masters work within professional fetish dungeons or have their own dungeons constructed within their homes.
Edge play – BDSM play that incorporates an element of risk, i.e. an scenario which is on the 'edge' of what is considered safe and consensual. Edge play can refer to a broad spectrum of BDSM scenarios (such as breath control, clips and clamps, knife play, wax play, rough play, blood play etc.) Edge play is subjective depending upon the partners involved and their personal limits. As such, edge play should only be undertaken in a trusting BDSM relationship.
Electro play – The use of electrical stimulation by a dominant to sexually excite, tickle, torture or humiliate their submissive. Also known as 'electronic stimulation play'.
Erotic sexual denial – Keeping another person aroused without allowing them to climax. Also known as 'orgasm denial', 'tease and denial' or 'chastity'.
Femdom – A BDSM scene or relationship wherein a female assumes the dominant position over their submissive.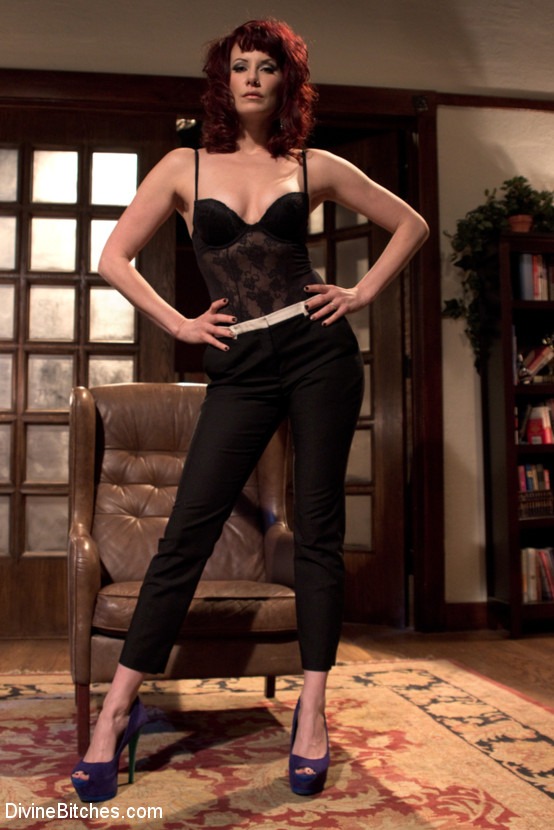 Fetish – Taking delight, sexual pleasure from, or fixating upon a particular object, experience or form of BDSM play. Often referred to as a 'kink'.
Fetlife – A social networking website that exclusively caters for kinksters i.e. members of the BDSM and fetish community. You can find it here at https://fetlife.com/.
Figging – Inserting a piece of ginger root into the anus or vagina.
Findom – You can learn more about the joys of findom by reading our in-depth Introduction To Findom 101 guide online today.
Fire play – Using fire to sexually excite or punish a partner such as lighting matches, using specific BDSM ignitable devices or experimenting with wax play. Experimenting with fire play must be carried out with consent and with plenty of prior preparation. Here is an informative tutorial on how to approach fire play: http://www.submissiveguide.com/2010/01/fire-play-2/.
Fisting – Inserting an open hand or closed fist into the vagina or rectum.
Flogging – The act of beating or whipping a person with a flogger device, rod or cat 'o' nine tails (a multi-tailed whip). A form of impact play. Tutorials on sensual  and sexual flogging can be found here: kink.com/shoot/39528.

Foot worship : The erotic practice of a submissive worshipping their dominant's feet. Foot worship can take many forms such as cleaning, massaging, licking etc. You can learn more about foot worship and foot fetishes here: kink.com/shoot/39073.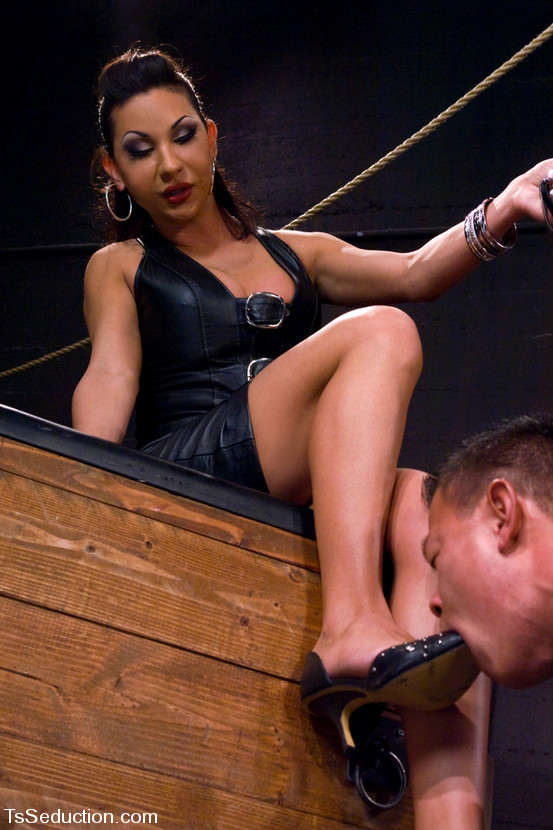 Golden showers – The act of urinating on a singular person or multiple partners.
Gor/Gorean – A BDSM sub-genre that is specifically focused upon the ritualistic practices undertaken within the world of 'Gor' that exists within the erotic novels of John Norman. Gorean practices are centred around stereotypical gender-based roles wherein the male partner is the dominant and the female is the submissive. You can learn more about Gor-centric BDSM play and Gorean culture here: http://www.bdsmwiki.info/Gor.
Gun play – The erotic act of using replica guns and water pistols in BDSM play.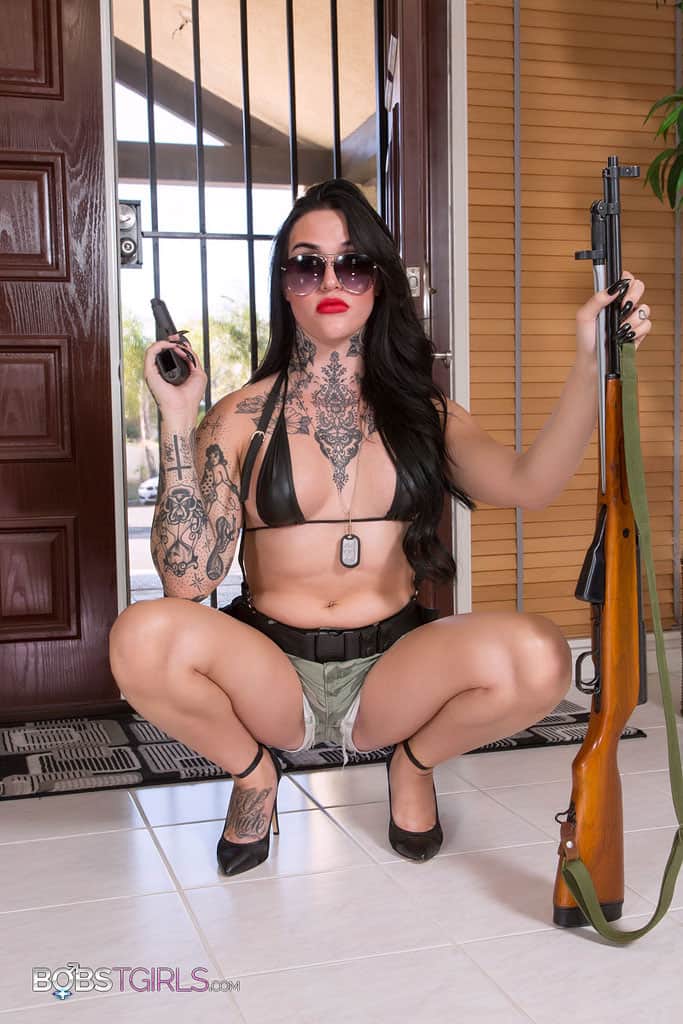 Hard limits – A particular BDSM act, scene or fetish that a partner is not willing to do.
Hogtie – The practice of restraining a submissive's wrists and ankles with rope or cuffs and then fastening them together behind their backs. Hogtied is also the name of the first ever web series to be launched via the fetish lifestyle network Kink.com in 1997 and which is still active today. You can find it here:  kink.com/channel/hogtied.
Impact play – The use of whips, riding crops, paddles, floggers and other impact objects by a dominant to arouse, excite, humiliate or punish their submissive.
Kinkster – A person who is interested in watching or actively participating in BDSM activities. Kinksters can practice one particular fetish or they may be interested in exploring a broad spectrum of niche genres within the fetish community.
Kinbaku  – A type of restrictive bondage play that involves the use of intricate patterns and thin rope restraints to tightly bind a partner. Also known as 'Shibari' and 'Japanese bondage'.
Knife play – Using the edges and points or knives to excite and arouse a partner without cutting their skin. Fear, tension and trust are integral parts of knife play which you can learn more about here : http://www.bdsmwiki.info/Knife_play.
Latex play -The erotic act of wearing, cleaning and caring for latex clothing and footwear. Latex play can also include a submissive worshipping a dominant partner who is wearing latex. Many submissives will wear latex masks whilst engaging in various BDSM scenarios.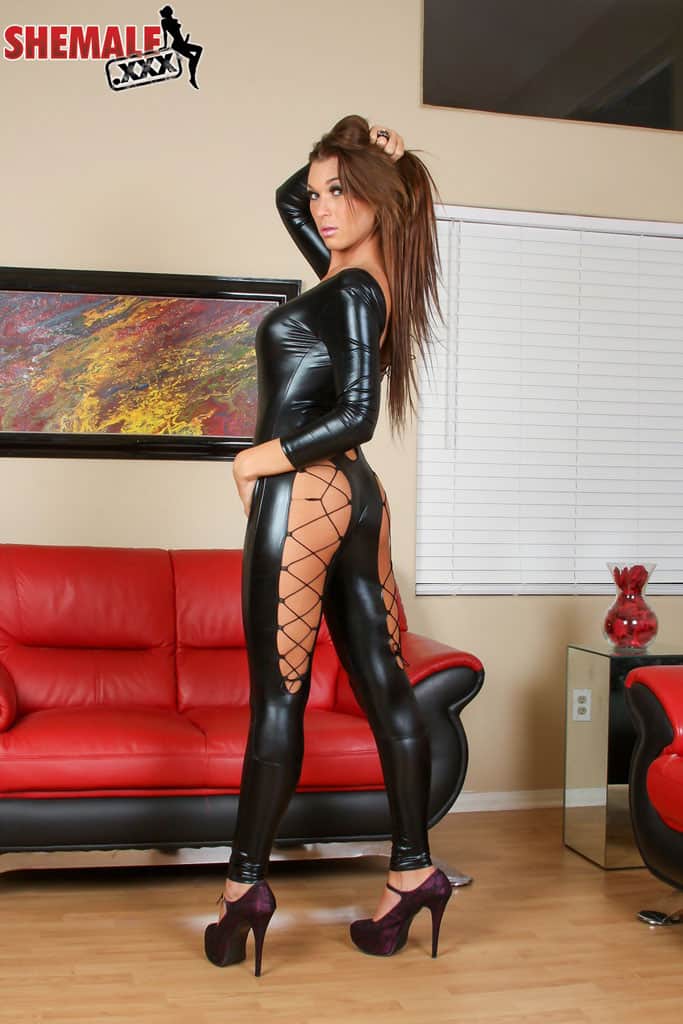 Limits – Prohibited activities that both sexual partners agree to before participating in BDSM play. Partners will discuss their personal limits (i.e. certain sexual acts that they will not practice) prior to engaging in BDSM play. The use of 'limits' enables both partners to engage in BDSM play whilst respecting the emotional and physical tolerances and preferences of one another.  In these instances a 'safe word' is often used so that partners can immediately cease BDSM play if they become uncomfortable. Also known as 'negotiations'.
Master – A male dominant partner in a BDSM scene .
Masochism – The act of gaining sexual and sensual pleasure through pain. A masochist is someone who is aroused or excited when they experience pain.
Medical play – The use of medical instruments by a dominant on their submissive in a BDSM role-play scenario. More information on medical play and specialised equipment can be found here: kink.com/shoot/40317.
Mistress – A female dominant partner in a BDSM scene.
Muffing – The erotic practice of penetrating a male or transgender partner's inguinal canals with your hands or sex toys. You can learn more about how to engage in muffing here: kink.com/shoot/36381.
Mummification – Immobilising a partner by wrapping them within multiple layers of plastic sheeting whilst leaving their mouth and nose open for breathing. Practitioners of mummification play are thrilled and aroused by the experience of being completely bound and helpless.
Munch – A social, non-erotic, meeting of kinksters. A good way to meet someone who is into the BDSM lifestyle.
Nyotaimori – A type of BDSM play wherein a person's naked body is used as a platter upon which to serve sushi.
OTK – An abbreviation of Over The Knee which is a form of spanking.
OWO – An abbreviation for oral sex without a condom.
Paddling – The act of a person being struck across the buttocks, thighs, breasts, abdomen or genitals with a paddle device. A form of impact play.
Pain slut – A person who enjoys enduring a heavy degree of pain. A pain slut is not necessarily a submissive; they are thrilled by the pain itself rather than submissives who enjoy giving control over to a dominant partner.

Pegging – The act of a female dominant partner penetrating their submissive with a strap-on dildo. You can discover the joys of pegging online today by reading or in-depth Introduction To Pegging guide.
Play – Refers to a wide range of fetish activities. Any sexual, physical or mental encounter within a BDSM scenario can be described either as 'play', a 'BDSM scene' or 'BDSM play'.
Play party – A BDSM party wherein multiple partners engage in various BDSM scenes at the same time.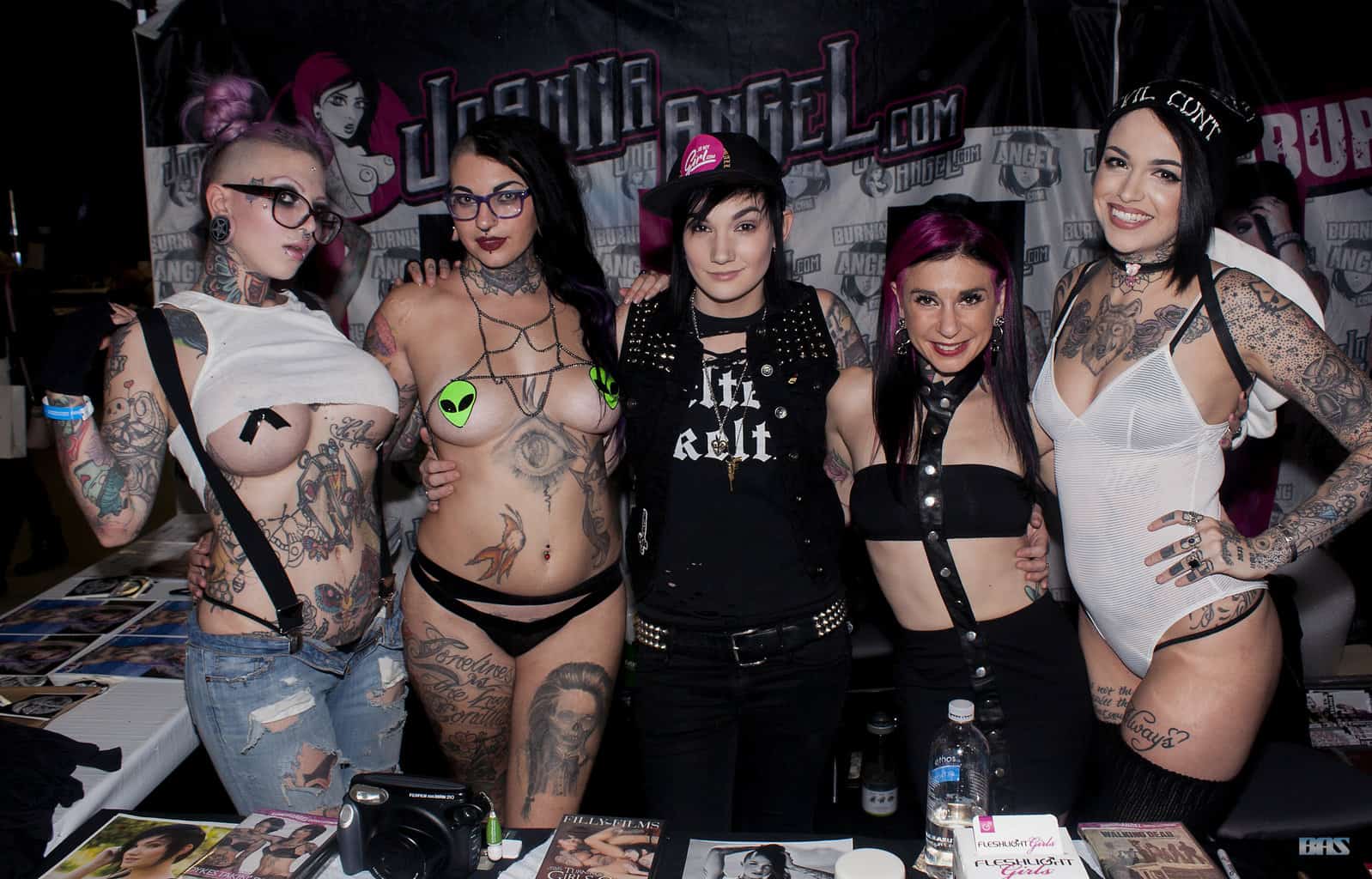 Power play – A BDSM scenario wherein one person agrees to be the dominant partner and the other the submissive. In these BDSM scenarios the submissive grants the dominant complete control over their sexual encounters and the administration of pleasure, pain, restraint and humiliation. Often referred to as a 'power exchange'.
RACK – An abbreviation for Risk Aware Consensual Kink.
Rimming – The act of orally stimulating a partner's anus. Also known as 'analingus'.
Sadism – The act of inflicting pain upon another person. A sadist is a person who is sexually aroused, mentally or physically excited by the act of inflicting pain onto a singular partner or multiple persons.
Sadomasochism – The mutual, consensual act of giving and/or receiving pleasure from acts of pain and humiliation. A fundamental aspect of the BDSM lifestyle.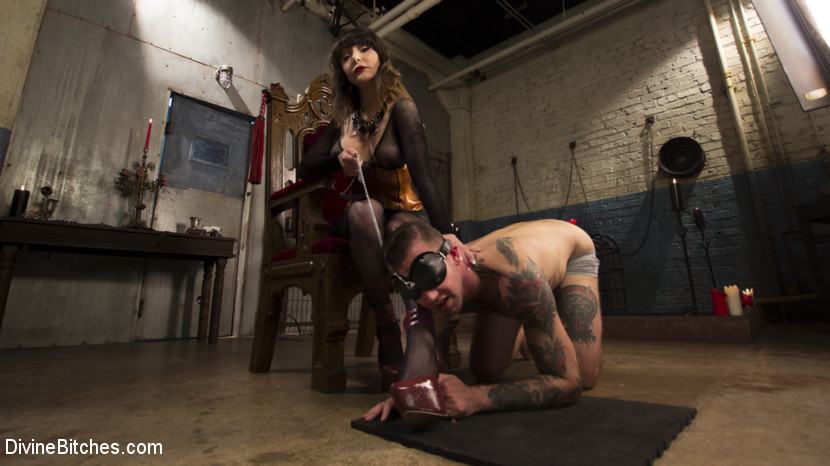 Safe words (stop word) – As mentioned above in the 'Limits' definition, safe words are specific words or phrases used by a partner in order to immediately stop BDSM play for any reason. If a submissive is gagged then a non-verbal equivalent of a safe word may be used.
Safe out – When the submissive uses their safe word to end a BDSM scene.
Scat – BDSM play involving faeces.
Sensation play – A type of BDSM play where a dominant tries to push their partner's sensory limits through sensory deprivation techniques (e.g. blindfolds, ear plugs and gags) as well as edge play and by exploring texture. You can learn more about how to explore sensation play here: kink.com/shoot/37255.
Service oriented submissive – A person who is mentally or sexually stimulated by performing services for their dominant partner in a BDSM scenario.
Soft limits – Refers to a type of BDSM play that a person is nervous yet willing to try. In these instances soft limits must be approached cautiously and carefully in accordance with the dominant and submissive's BDSM contract.
Spanking – When a dominants lightly, moderately or roughly hits their submissive with a hand, paddle or alternative spanking device in order to sexually excite, punish or humiliate them. A form of impact play.
Sploshing – A type of sensation play including food. Many kinksters enjoy the textures, smells and tastes of sploshing as well as the humiliation aspects of such as messy BDSM scenario!
Spreader bar – An erotic device used to force the legs apart for penetration or for any other purpose that the dominant wishes.  Also referred to as a 'leg spreader'.
Squirting – The act of excessive female ejaculation. You can learn how to induce squirting here: kink.com/shoot/35576.
Submissive – Often known as 'sub', 'bottom' or 'slave', the submissive is the person who takes on the inferior position in a BDSM relationship. The submissive must follow the commands of their dominant and grants them either partial or complete control over all BDSM scenarios as well as certain aspects of their life, i.e. their finances, social media accounts or masturbatory habits.
Switch – A person who enjoys taking both the dominant and submissive roles in BDSM play.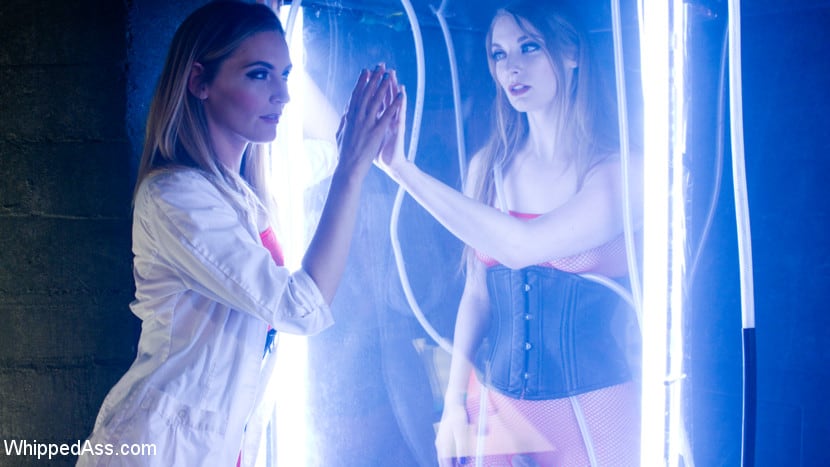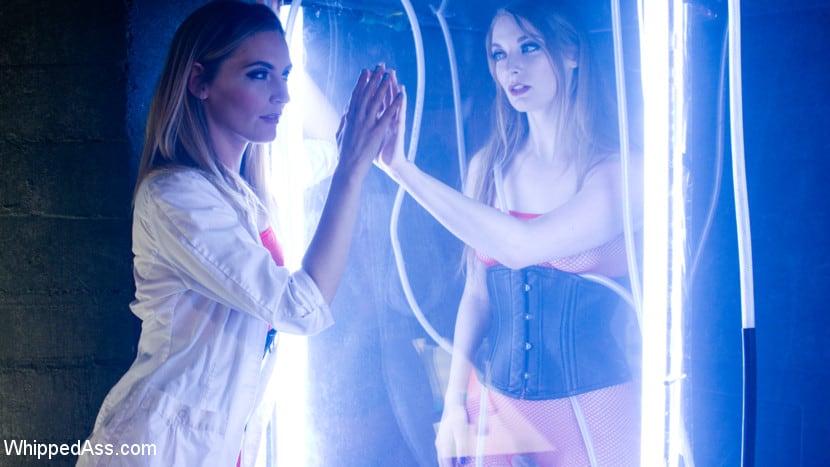 Sub-drop – A physical experience of fatigue, depression and incoherence that a submissive can experience after BDSM play. Sub-drops occur due to the crash in adrenaline and endorphins that often spike during a BDSM scenario. In these instances, appropriate aftercare treatment is essential. You can learn more about the remedies for treating sub-drops here: http://bdsmwiki.info/Drop.
Subspace – A feeling of being disconnected, often referred to as an 'out of body experience' or 'natural high' that many submissives feel during BDSM play. As with 'sub-drops', it is important that dominants remain attentive of their partner's needs whilst they are experiencing this state of mind.
Suction pumping – The act of placing specialised suction pumps over a person's skin, nipples and genitals in order to heighten orgasms, sexual stimulation and induce pain. Also referred to as 'cupping'.
Suspension bondage – A type of bondage play wherein a submissive is bound with rope or restraints and then hung from the ceiling or suspended from a BDSM apparatus by their dominant partner. More information on suspension bondage play is available via Kink University: kink.com/shoot/39895.
TNG – An abbreviation for The Next Generation, i.e. young practitioners of BDSM who are aged 18-35 years old.
TENS unit – An abbreviation for Transcutaneous Electrical Neural Stimulation units which are machines that have been specifically designed for applying electric pulses to the body in a BDSM scene. In these scenarios, the submissive will be attached to the device and its controls will be operated by their dominant partner.
Tickle torment – The erotic act of tickling a person's feet, thighs, buttocks or genitals using a feather duster or tickling device. Tickle torment is a form of impact play and warm-up play that can raise a person's pain thresholds, spike endorphin rushes and heighten sensation throughout BDSM play.
Top – The person who is performing a BDSM scenario (e.g. pegging or penetrative sex) upon their partner (i.e. the 'bottom').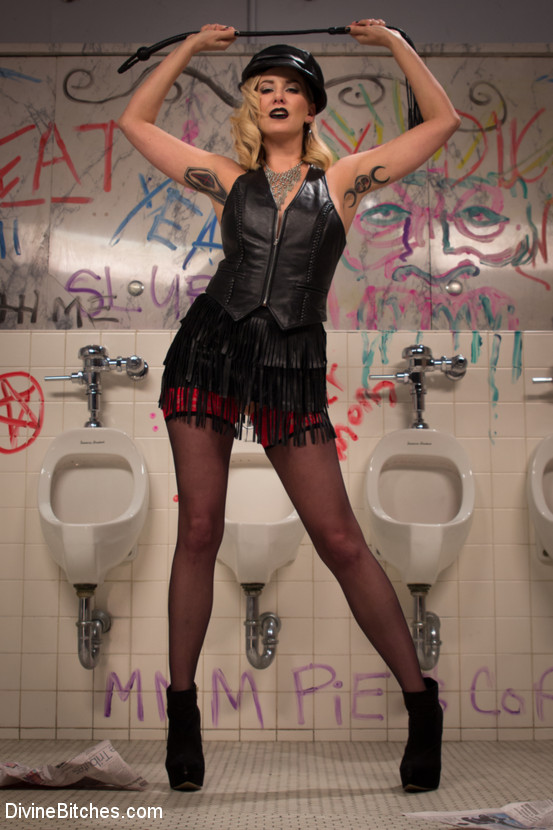 Torture – The use of various BDSM plays (such as flogging, spanking, bondage, sensory deprivation, edging etc.) that are targeted upon a particular body part. This repetitive act of 'torture' can evoke intense feelings of sexual arousal in the submissive due to the process of alternating physical frustration with sexual stimulation.
Toys – The general term used to describe sex toys , paraphernalia and devices used in BDSM play such as butt plugs, cock rings, chastity belts, cages, paddles, handcuffs, rope, dildos, restraints, spreader bars, canes, crops, floggers and whips. The list goes on!
Training – The process of a dominant teaching their submissive how to act and respond accordingly in a specific BDSM scenario.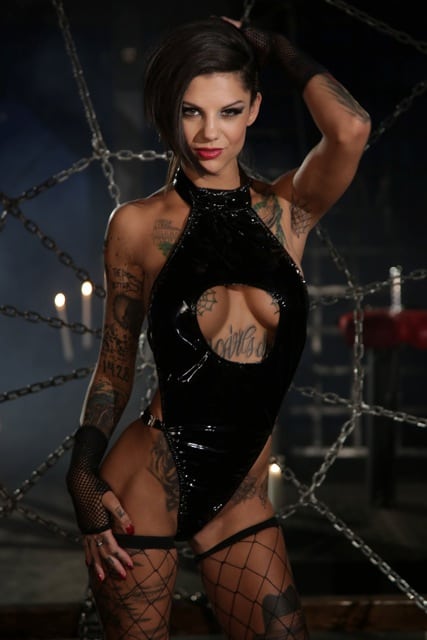 Tunnel toys – Insertable sex toys that can be used to keep a partner's mouth, vagina or anus open.
Vanilla – Sexual behaviour that does not incorporate BDSM practices or fetishes of any kind.
Violet wand – An electronic sex toy used to create a series of low current, high voltage electric shocks. Violet wands create impressive visual sparks when applied to the submissive by their Master/Mistress.
Warm up – A period of 'gentle play' which enables both dominant and submissive partners to acclimatise to a particular BDSM scenario. Practising a proper warm-up can enable partners to experience more intense orgasms and heightened sensations throughout BDSM play.
Water bondage – A form of bondage play wherein a submissive is restrained before being partially or fully submerged into water by their dominant. Water Bondage is also the name of a Kink.com fetish web series that is available here: kink.com/channel/waterbondage.
Wax play – The act of a dominant dripping hot wax onto their submissive. Warning: only use specialised paraffin, beeswax or soy wax candles because conventional candles can cause burns and severe scarring! You can learn more about suitable wax play products here.
WIITWD – An abbreviation for What It Is That We Do. A term used by BDSM practitioners to refer to all forms of alternative sexuality.
BDSM 101 : Class For Curious Kinksters Infographic