Have you always been intrigued by BDSM, femdom porn and the fetish lifestyle market? Then you may have heard of the term 'financial domination' or 'findom'. This cash-centric control and humiliation fetish has become extremely popular in recent years as thousands of devoted submissive and switches seek to hand over control of their finances to a devilishly delightful dominatrix. As one recent May 2017 International Business Times article highlighted;
"Findom is currently the most popular category," Sarah, the marketing director at the adult video site iwantclips.com, told International Business Times. "A lot of the top 50 [performers] will specialize in findom".
So, if you are a keen kinkster eager to explore a new fetish, or if you have always wanted to worship a financial dominatrix but don't know where to start, then please feel free to read our in-depth Introduction To Findom 101 guide which will equip you with everything you need to know about your new favourite fetish!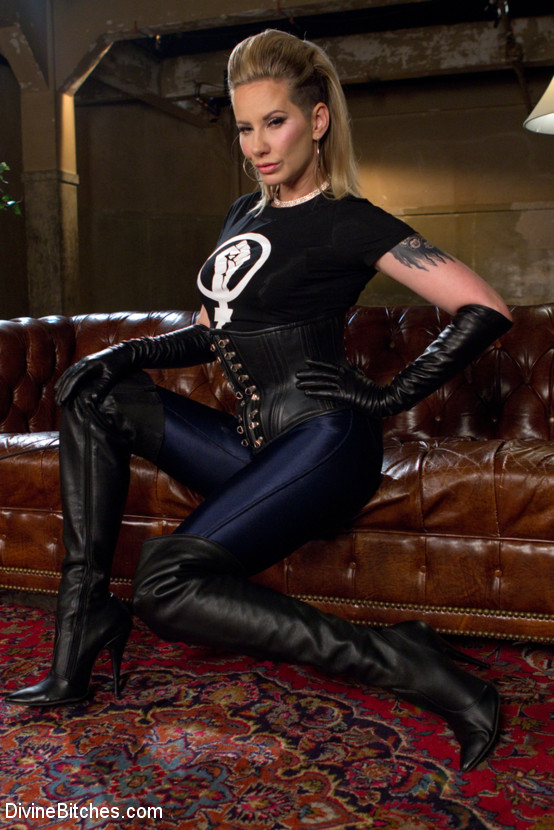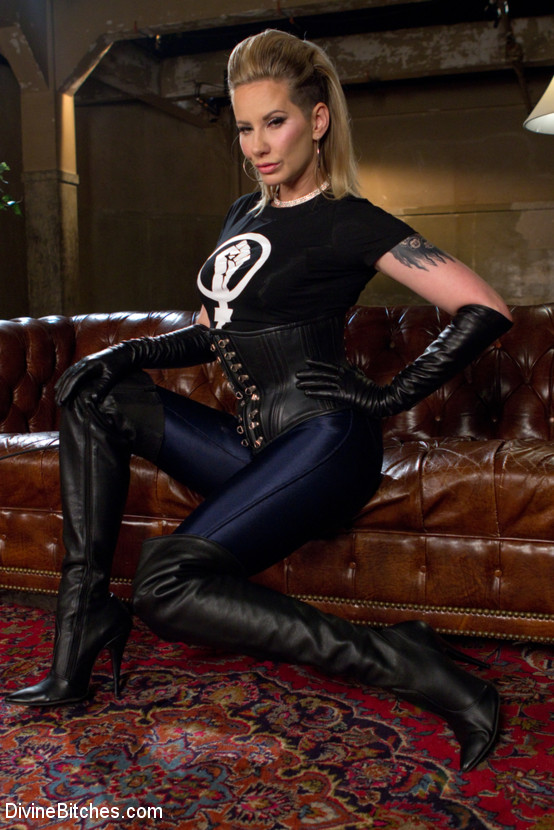 What is Findom?
The term 'Findom' refers to the particular fetish of 'Financial Domination'. Often referred to as 'Wallet Rape', this specific fetish centres around the control and humiliation of a consenting submissive by a dominant female, aka their 'findomme' or 'financial domme', who exercises partial or complete control over their finances.
In these scenarios the submissive, often referred to as the 'money slave', 'cash pig', 'pay piggy' or 'money pig' depending upon their personal desires, will pay a financial tribute to their findomme in return for individually tailored control and humiliation sessions. These findomme interactions are individually tailored to the personal fantasies of the submissive and their relationship with their findomme; such as blackmail, constant surveillance or imminent acts of worship. These interactions can take place via private webcam sessions, across public social media interactions, over the phone or in person.
The ways in which dommes financially dominate their submissives can vary greatly. Some submissives like to be ordered to pay their findommes at particular times of the day. Others like to retain an element of surprise wherein their dommes will suddenly exert their financial control at any given time. Whereas some submissives prefer to be ignored, used and chastised by their findommes, others enjoy being forced to engage in public acts that will humiliate them or to have all aspects of their lives controlled by their findomme. As a result, the relationship between a submissive and their findomme goddess is an extremely personal and complex relationship that is dependent upon trust, control and mutual consent. As professional dominatrix BadxBitch Blondie and S&M veteran Nic Buxom each explained within a September 2013 The Daily Dot article;
"People don't want to be like, 'Oh my God, here's all my money,' without getting anything out of it. No one would want that. If you need the money from them, it's not a true dominant-submissive relationship because you need them, you need their money, you are depending on them for money. That's not really being in charge" [BadxBitch Blondie].
"I see a lot of girls coming into this thinking they're going to make a lot of money. But it's work—you need to have empathy, you need to be able to read your clients. If you just stop at 'Put the money in my palm' you're going to fail because there's no reward for the guy. There's a misconception that doms do whatever they want to men. But really you're fulfilling his need, you're doing what he wants" [Nic Buxom].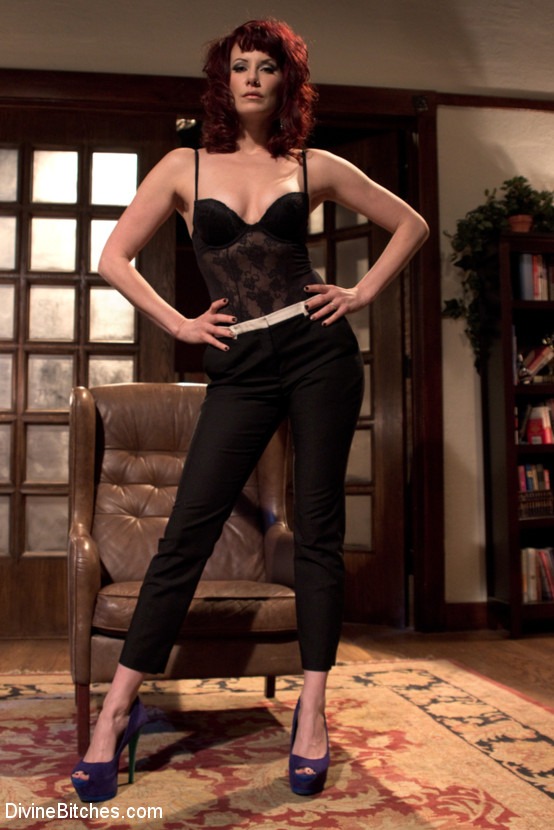 As the aforementioned March 2017 Independent article highlighted;
"The top dommes spend years establishing their personas and honing their skills that make men want to send them money – and become aroused doing so…One such domme is Maitresse Madeline, who hit the headlines in 2014 when an anonymous man paid her $42,000 (£33,500) for an hour-long webcam session. What's more, he declined the cam session after transferring the money, then disappeared".
In this manner, there is a sizeable difference between a professional dominatrix entering into a complex, highly personalised relationship with a willing submissive as opposed to a woman simply hurling insults at men over social media and demanding cash in return. As Steve further explained within this March 2017 Independent article;
"There is a stark difference between a financial dominatrix and a mean girl demanding money…The former is in fact much much rarer, despite many declaring that they are one…Ultimately, a submissive hands over his money to a domme because he wants to use her as a tool to access some emotions that provide him with a chemical high that only comes from feeding his addiction to self destructive behaviour… Findom is an extremely dangerous activity and there is actually quite a lot of responsibility for dommes that most fail to understand".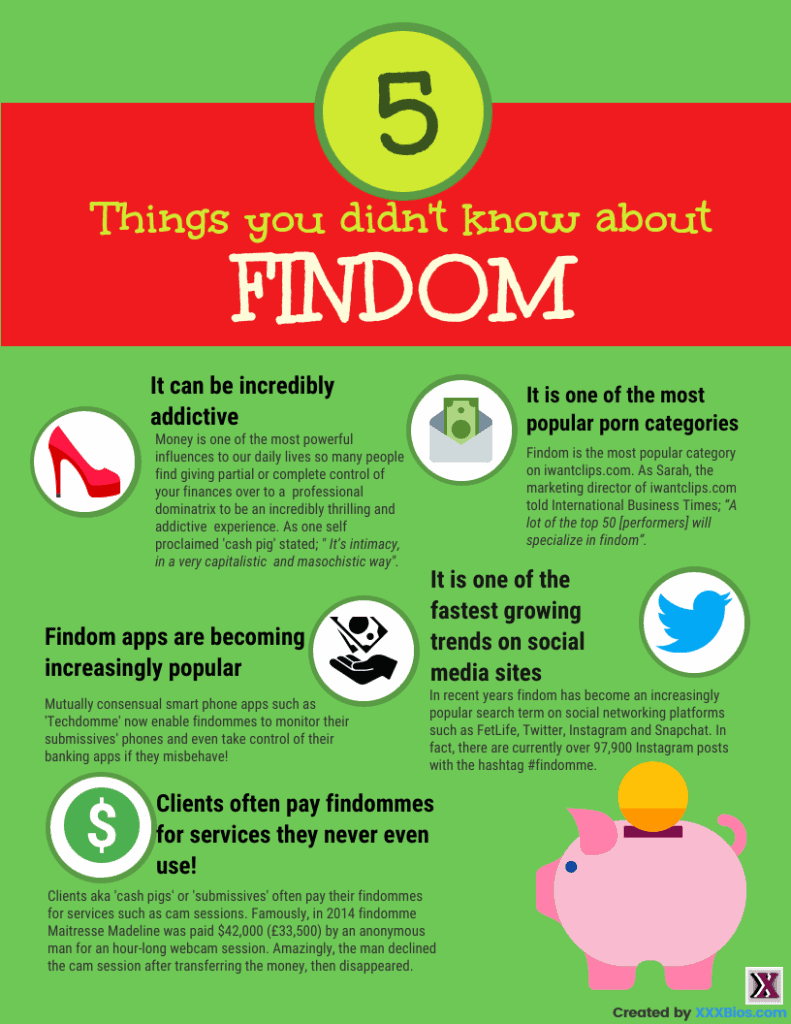 Why do people enjoy findom?
In today's modern society, money is one of the most powerful influences to our daily lives. As a result, giving partial or complete control of your finances over to a professional dominatrix can be an incredibly thrilling and addictive experience for many devoted submissives and switches. As self-proclaimed 'cash pig' Steve explained in a March 2017 Independent article explained;
"The arousal factor comes from the thought of the domme invading the personal space that is your finances…People measure their self worth with their money and so utilise it as a method of psychological self harm…
Financial domination scoops up this notion of human beings and weaponises it as something kinky. It's intimacy, in a very capitalistic and masochistic way…most submissives get into findom due to low self-esteem, and they have an 'inability to deal with rejection, humiliation, loneliness, fear of being unwanted and redundant in today's rapid-paced society'…
Findom is merely another form of escapism for people who struggle with everyday life in this bizarre cash- and self-obsessed modern society".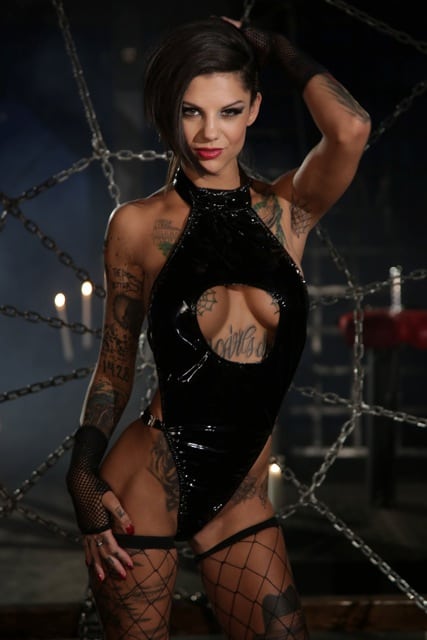 Money is a powerful status symbol; the more you have the more important you are. Money is something that you have to work hard to earn, it is something that you need for survival and it is something which you primarily expend on necessities. Therefore, to give substantial amounts of your hard-earned cash to a findomme simply because they demand it completely goes against conventional social values. This act of defiance and dominance can be an incredible turn-on for many men.
Swapping the traditional gender roles and giving complete financial control to a findomme enables men to step outside of their conventional lives and indulge their deepest, darkest desires in a way they never thought possible. Previously frugal men are suddenly forced to give in to the unexpected and often extravagant financial demands of their findommes. Begging your findomme for permission to spend your own money. Worshipping a strong, powerful woman with gifts and regular payments. Receiving financial punishments for not fulfilling the sexual, personal or professional tasks assigned to you by your findomme. All of these erotic acts are examples of financial domination fetishes.
Fundamentally, all of these acts centre around one core fetish; surrendering financial independence in return for individually tailored control and humiliation sessions at the hands of an all-powerful findomme. This thrill of handing over large amounts of cash to a superior, dominant woman about whom you know very little can be an immense thrill. As a result, it is no surprise that findom has become an incredibly popular fetish in recent years!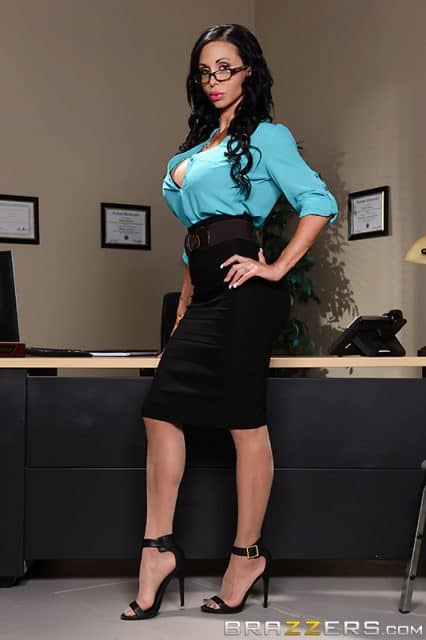 What are the different types of financial domination?
Findom can take many forms but is mainly centred around three core acts; Gifts, Tributes and Tithes. Listed below are the definitions for each of these thrilling findom terms;
1 – Gifts
In most findom relationships, the findomme will present her submissive or 'cash pig' with a list of possessions, acts or services that she desires. This list grants the submissive the chance to gain their domme's attention by taking care of their desires and wishes. These gifts can be planned or alternatively a findomme can suddenly inform her submissive of an item or service that she wants which the submissive will be required to fulfil. From cash and clothes to paying for bills and purchasing some one-to-one time with your findomme, these gifts can take all manner of different forms depending upon the individual desires of the submissive and the will of their findomme goddess.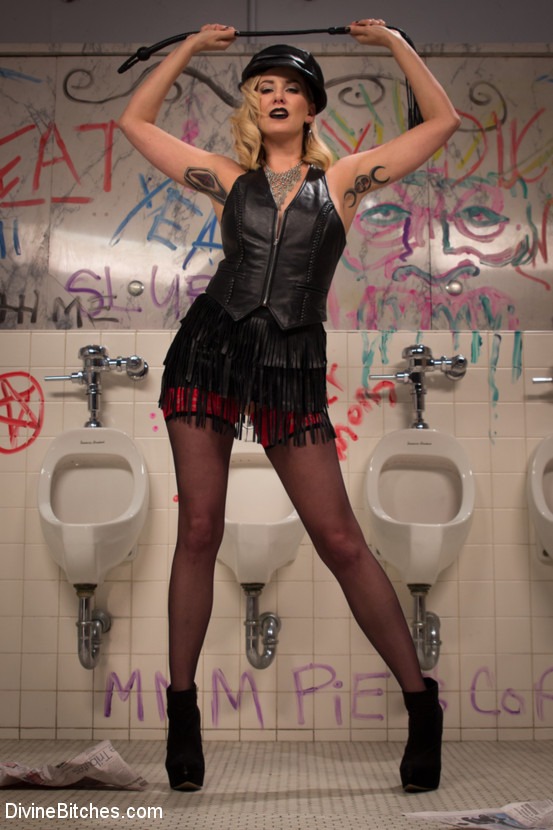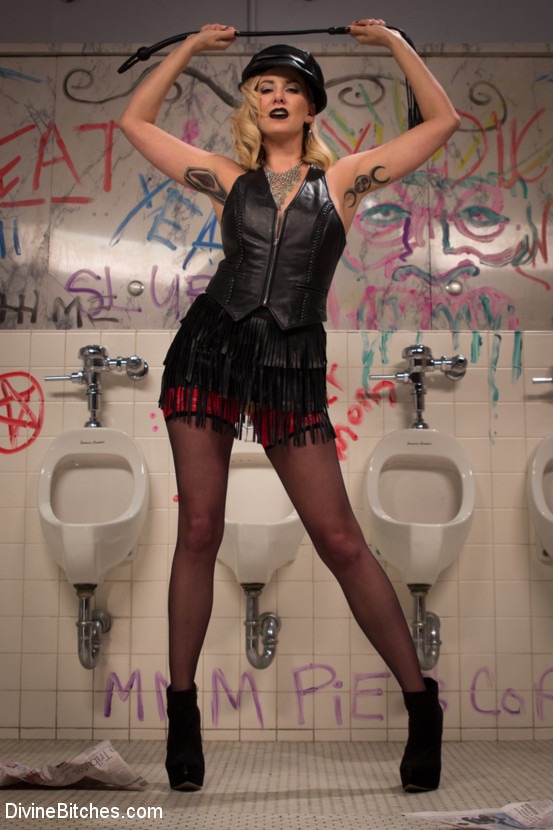 2 – Tributes
In addition to planned gifts, submissives often worship their domme with 'Tributes'. These impulsive offerings often occur due to the thrilling and addictive nature of financial domination. Submissive feel the urge to please their dommes and gain their attention so they feel compelled to pay them or send them financial tributes in order to express their complete devotion and desire for their findom goddess.
As well as submissives paying spur of the moment tributes to their findommes, the mistresses themselves can often demand a tribute at any given moment as a means of testing the loyalty of their submissives and slaves. Demanding these financial tributes is an act of worship and consensual manipulation; sparking a submissive's desire to please their mistress at any given moment.
Whether you are at work, at home, or out in public, these tributes demonstrate how a domme can have complete control over your desires and that they have the ability to trigger them whenever they wish. Irrespective of whether submissives are begging for the opportunity to send a tribute, or if these tributes are being demanded at random moments, this feeling of complete control being exerted over a submissive by their domme can be an incredible turn-on for many men.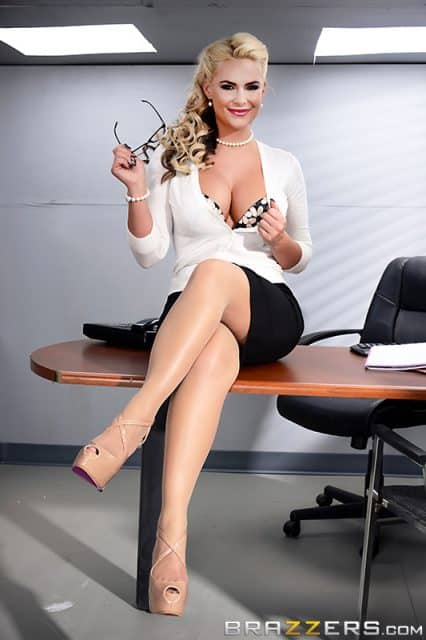 3 – Tithes
Similarly to tributes, tithes are offerings given to findommes by their submissives as an act of worship. These tithes can take the form of cash, gifts or services and signify complete financial ownership of a submissive by their mistress. However, unlike tributes which are often random and impulsive offerings, tithes are regular, scheduled offerings that have been arranged by findommes and their submissives beforehand.
For instance, many submissives have arrangements wherein a percentage of their earnings is automatically sent to their mistress at the beginning or end of each month as a tithe without exception. These tithes signify that that financial needs of the findomme are more important than that of the submissive and that worship must be paid first before a submissive can even think of spending money on themselves. In this manner, tithes form a core part of the findomme-cash pig relationship; wherein submissives eagerly await payday so that they can indulge their ardent desire to worship their mistress and fulfil her every wish and demand.
Where are the best places to indulge a findom fetish?
Eager to indulge your findom fetish? Fortunately, the growing popularity of findom fetishists means that there are several online platforms whereupon you can be matched with your ideal goddess. Some of the most popular findom fetish platforms include;
Adult Cam Sites: Webcamming is an incredibly popular platform for findom fetishists who wish to interact with their dommes face-to-face. Free live chat sessions such as Findom @ Chaturbate enable you to interact with professional findommes such as Goddess Georgia, Mistress Monroe and Horny Katarina before taking your personal findom fetish to the next level.
Social Media : Many professional findommes will promote their services via Instagram and Twitter using the hashtags #findom, #publichumiliation and #paypig among others.
Fetish Porn Networks: BDSM porn sites such as Kink.com host all manner of fetish porn channels wherein dommes, subs and switches can indulge their favourite fantasies. Channels such as Kink University offer informative erotic tutorials on a broad spectrum of fetishes whereas Kink Live enables you to enjoy live chat sessions with such fan-favourite femdoms and findoms as Daisy Ducati, Bella Rossi and Maitresse Madeline among many more. Channels such as Divine Bitches, Men In Pain, Foot Worship, Captive Male and Bound Men Wanked are also extremely popular among fans of the formidable femdommes and findommes Penny Flame, Amber Rayne, Aiden Starr, Nika Noire, Cherie DeVille, Arabelle Raphael, April Flores, Maitresse Madeline and Harmony among many others.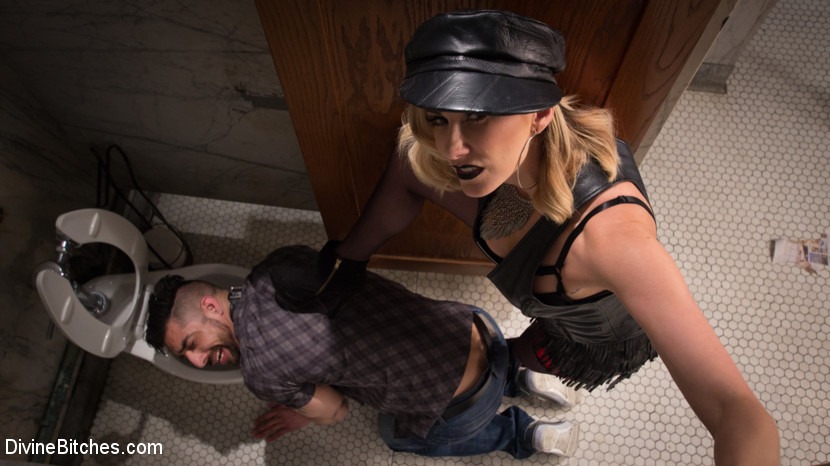 These fetish porn network also provide links to all manner of online BDSM resources such as the popular online community Fetlife, the Armoury Studios BDSM workshops, the Society of Janus educational organisation as well as the SF Citadel and Folsom Street fetish lifestyle events but to name a few!
Ultimately, findom is more than just a fun fetish and it can evolve into an immensely intimate and incredibly thrilling long term relationship between a findomme goddess and her devoted submissive and cash slave. If you have any further questions about financial domination or how to find your dream financial dominatrix then please feel free to let us know in the comments section below!