First launched in 1996, a RealDoll is a life-sized mannequin that takes sultry sex toys to a whole new level! Formed with a PVC skeleton, steel joints and a platinum silicone outer material, RealDolls recreate the appearance, texture, and weight of a female, male or transsexual form.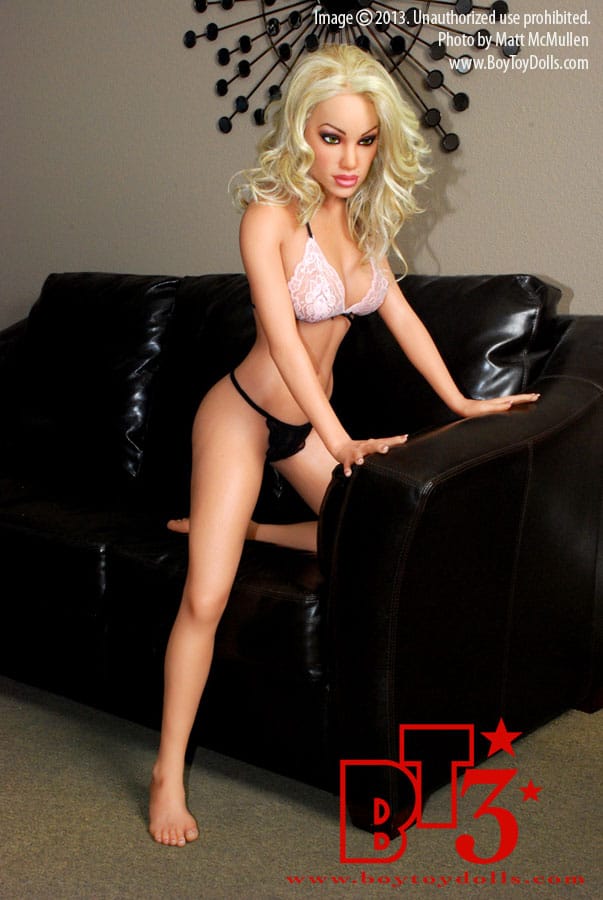 Over the years, the design of these silicone supermodels has adapted and evolved to include all manner of interchangeable features. For instance, the introduction of the pioneering 'Face-X' system in 2003 has enabled people to change the face of their personal RealDolls with various different models each featuring their own defining characteristics. Moreover, since the launch of the RealDoll 2 in 2009, it has been possible to purchase removable inserts for the mouth, vagina and face which seamlessly and effortlessly attach via magnets rather than Velcro. These ongoing innovations enable you to individually tailor your life-sized mannequin in the image of your choosing and to bring your wildest sexual fantasies to life!
From hair and eye colour to height, curves and all manner of personal embellishments such as vampire fangs, custom hairstyles and elf ears, these life-sized mannequins are more than just sex toys and have sparked ardent admirers, mainstream media intrigue across the globe. RealDolls have even featured within feature films such as Lars And The Real Girl, Totally Busted 3, Rubberheart, Regarding Jenny, Surrogates  and 2040 but to name a few! So, if you have always been curious about the allure of these life-sized mannequins, why not have a read through our in-depth introduction to the wonderful world of RealDolls? What's more, you can also use our exclusive 'xxxbios' promotional code to receive 5% off your order!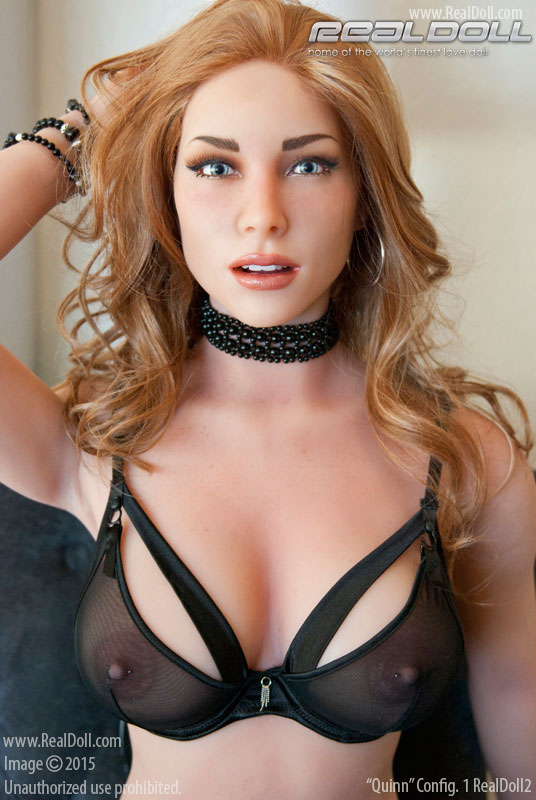 What are RealDolls? Body Specifications & Options
As mentioned above, RealDolls are life-sized mannequins that have been created using fully articulated PVC skeletons and steel joints so that they can be posed in countless life-like positions. Moreover, the use of a platinum silicone outer material has enabled RealDoll to mirror the appearance, texture and weight of the female, male and transsexual forms. As such, RealDolls have received glowing endorsements from influential figures such as Howard Stern who enthusiastically stated via The Howard Stern Show that his RealDoll was;
"Best sex I ever had! I swear to God! This RealDoll feels better than a real woman!".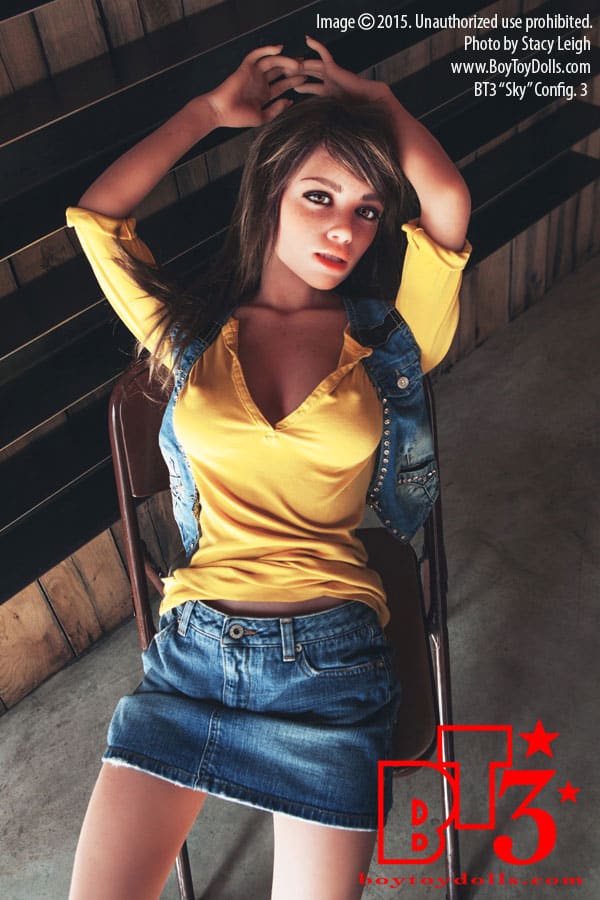 Due to the fact that they are constructed from solid platinum silicone, RealDolls are highly resilient and will retain their lifelike texture and appearance with ease. Given that silicone rubber can withstand being heated to over 400 degrees, you can safely share a hot bath with your RealDoll or place her underneath an electric blanket to imbue her with a life-like body temperature.
Each RealDoll model also comes equipped with a complete cleaning kit alongside an informative instructional manual so that you can effortlessly care for your life-like model for many years to come.
Since the introduction of their innovative Face X system in 2003, RealDoll have been able to create a wide range of life-sized mannequins with interchangeable features. Among the broad spectrum of options currently available include:
RealDoll 2 : The definitive life-sized mannequin, RealDoll 2 models are lightweight with a lifelike texture, and they have been made with stainless steel parts and tooled aluminium fingertip guards so that they can be posed in any position you wish. RealDoll 2 mannequins enable you to select your preferred interchangeable facial features as well as benefiting from 7 inch deep removable mouth  inserts and countless additional options including removable vagina inserts, custom hairstyles and facial enhancement options. It's never been easier to create your ideal silicone supermodel!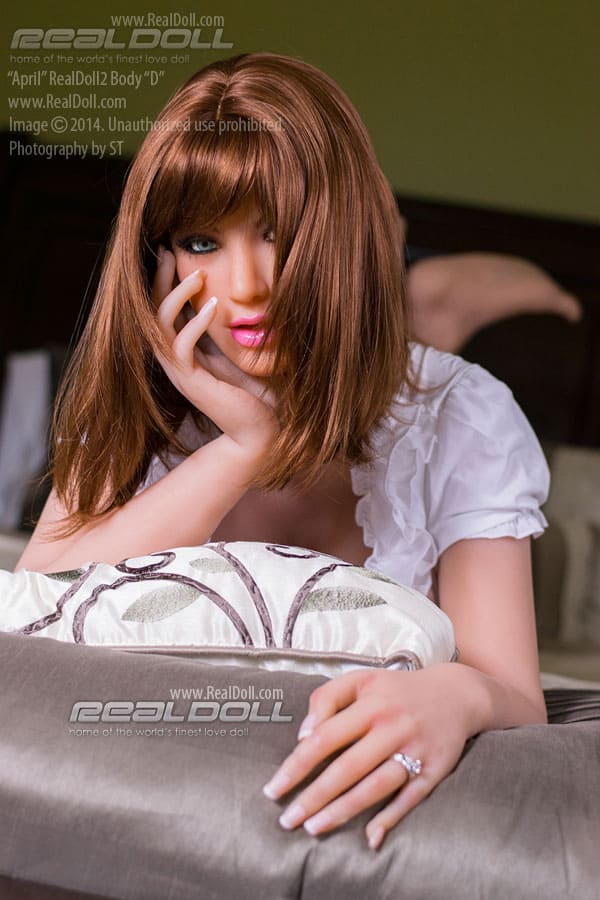 RealDoll 2 Body Specifications
| | | | | | | |
| --- | --- | --- | --- | --- | --- | --- |
|   | Type A | Type B | Type C | Type D** | Type E** | Type F* |
| Height | 5'3″ | 5'1″ | 5'10" | 5'6″ | 5'1″ | 5'1″ |
| Weight | 36kg | 32kg | 41kg | 43kg | 33kg | 35kg |
| Measurements | 33-24-35 | 33-23-32 | 34-24-34 | 36-24-38 | 32-23-36.5 | 37-24-37 |
| Cup Size | C | C | A | DD | B | F |
| Dress Size UK | 4-6 | 6-8 | 6-8 | 6-8 | 8-10 | S-M |
| Shoe Size UK | 5 | 4 | 6 | 5 | 3.5 | 3.5 |
| Features |   |   |   | Gel implants in buttocks | Gel implants in buttocks | Gel implants in buttocks and breasts |
Wicked RealDolls : If you love Wicked Pictures contract girls Jessica Drake, Alektra Blue, Asa Akira, Samantha Saint, Stormy Daniels, Lupe Fuentes and Kaylani Lei then you have to check out their Wicked RealDolls sister models! First unveiled at the Wicked/RealDoll booth during the 2010 Adult Entertainment Expo (AEE), these life-sized replicas of your favourite porn stars have been created by digitally scanning these fantastic female performers and taking intimate silicone casts from their bodies to recreate their captivating curves and the unique textures of their bodies.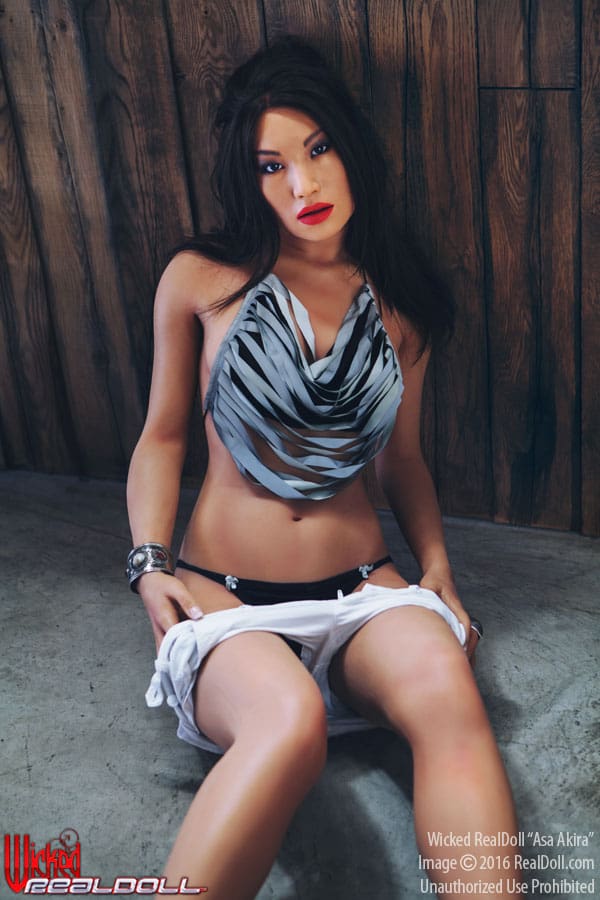 In addition to receiving a luxurious life-sized mannequin of your favourite female performer, Wicked RealDoll owners also receive a current DVD and photograph of the featured actress and an annual Wicked.com membership. In fact, Jessica Drake has even been known to contact owners of her Wicked RealDolls as well as sending clothing and bottles of perfume in order to help bring her silicone sisters to life!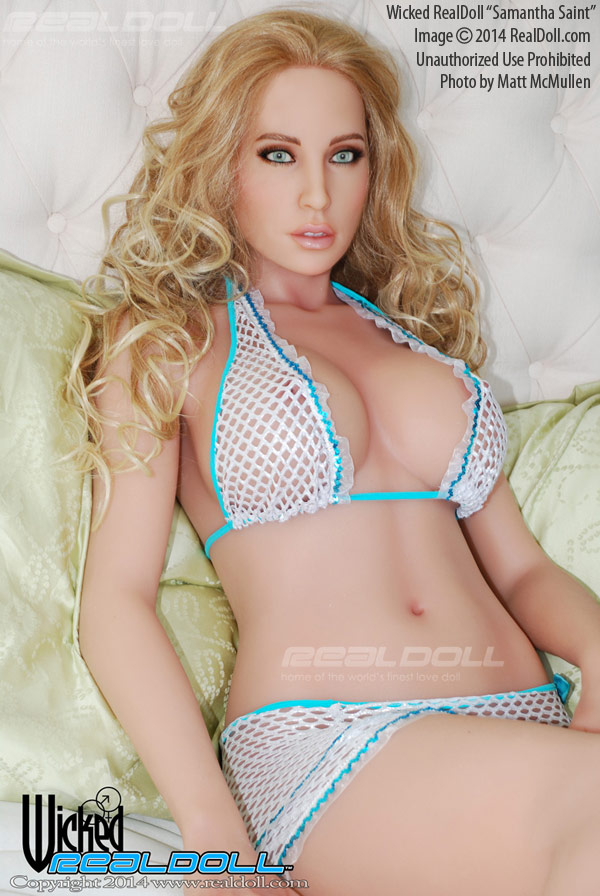 Boy Toy Dolls : Specifically designed for fun-loving fans of petite princesses, Boy Toy Dolls are a selection of perfectly petite life-sized mannequins that are lightweight, anatomically correct and easy to maintain. These limited edition life-sized mannequins are constructed from the same platinum silicone outer material as their RealDoll 2 and Wicked RealDoll counterparts but they boast all manner of additional features. For instance, the Boy Toy C Series dolls boast a slightly larger eye size with closable eyelid function and poseable features. Similarly, the Boy Toy Celestial Series features a more enhanced, delightfully defined body than previous RealDoll models whilst still retaining all of the life-like gel breast and buttock implants available in the RealDoll 2 models. A perfectly petite life-sized mannequin with alluring eyes that you can lose yourself in; what more could you ask for?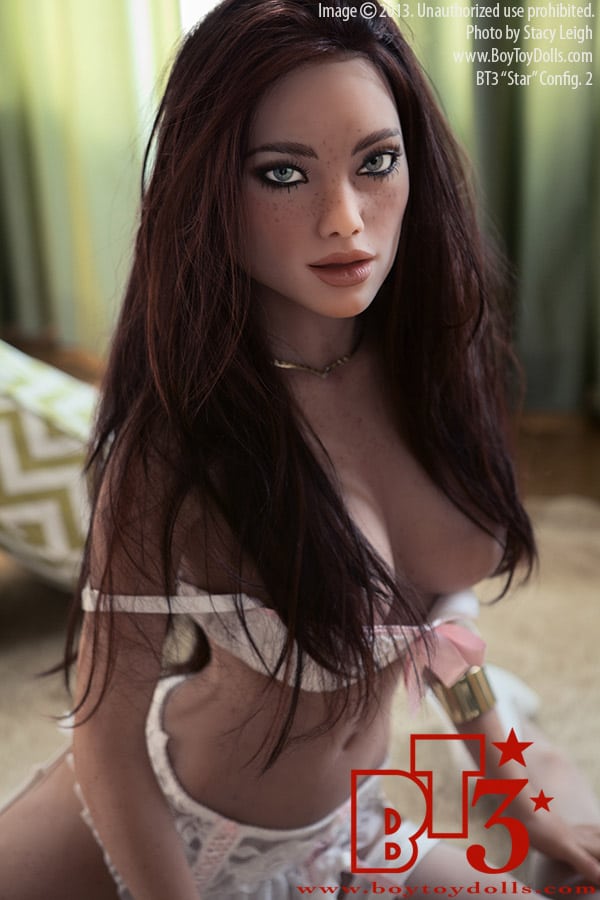 BoyToy Body Specifications
| | | | |
| --- | --- | --- | --- |
|   | BTD 1 | BTD 2 | BTD 3 |
| Height | 5'0″ | 5'0″ | 4'10" |
| Weight | 29kg | 29kg | 27kg |
| Measurements | 20 waist, 30 hips | 23 waist, 32 hips | 22 waist, 32 hips |
| Cup Size | B-C | C-D | B-C |
| Dress Size UK | 2-4 | 2-4 | 2-4 |
| Shoe Size UK | XS-S | XS-S | XXS-S |
Hybrid Dolls : One of the main benefits of RealDolls is the broad spectrum of customisable features from which you can benefit. In fact, if you have a particular persona in mind then you can create a Hybrid Doll by combining all of your favourite aspects of the models mentioned above. Why not combine the fantastic interchangeable facial features of a RealDoll 2 with the curvaceous figure of one of your favourite Wicked RealDoll bodies? Or enhance the petite frame of your ideal Boy Toy Series body with a custom hairstyle and punk rock piercings? By choosing your favourite facial features and alluring frames from the models available, and customising your life-sized mannequin with your preferred hair styles, lip colour and personalised features, you can create a silicone supermodel whose appearance, frame and persona has been individually tailored to suit your personal preferences. Just make sure you remember to use our exclusive 'xxxbios' promo code to receive 5% off your next order!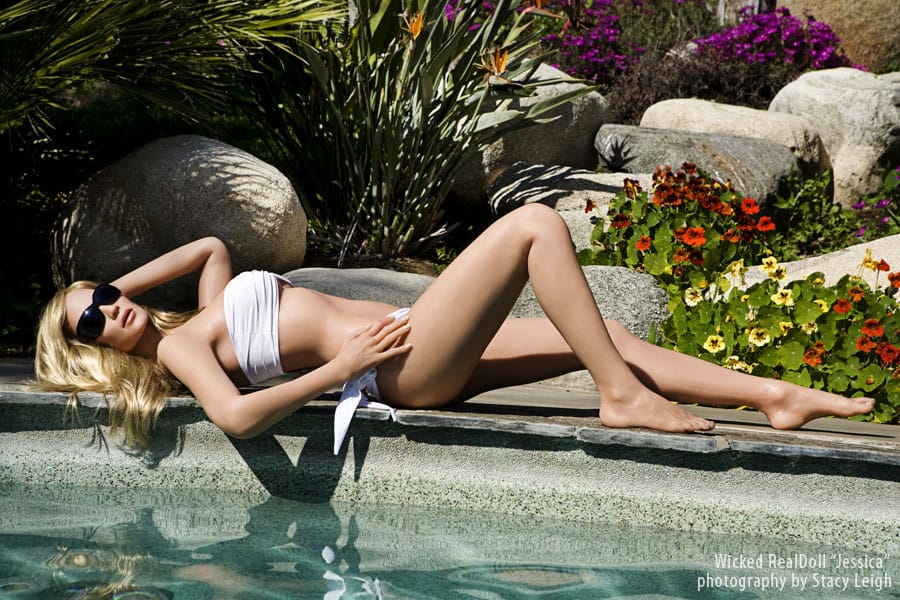 Customisable Features : Available Options and Advanced Extras
Once you have chosen your preferred RealDoll option, it's time to bring your silicone supermodel to life! As matters stand, there are a wealth of customisable features available for all RealDoll models. Among some of these personalised options include;
Three skeleton joint options : Photo Only (made with tighter joints that can hold specific poses for display use, art or photography purposes), Standard Tightness (default mode that can hold most poses but remains movable for regular use) and Loose (less rigid structure which enables your doll to fall into normal positions much like a sleeping person).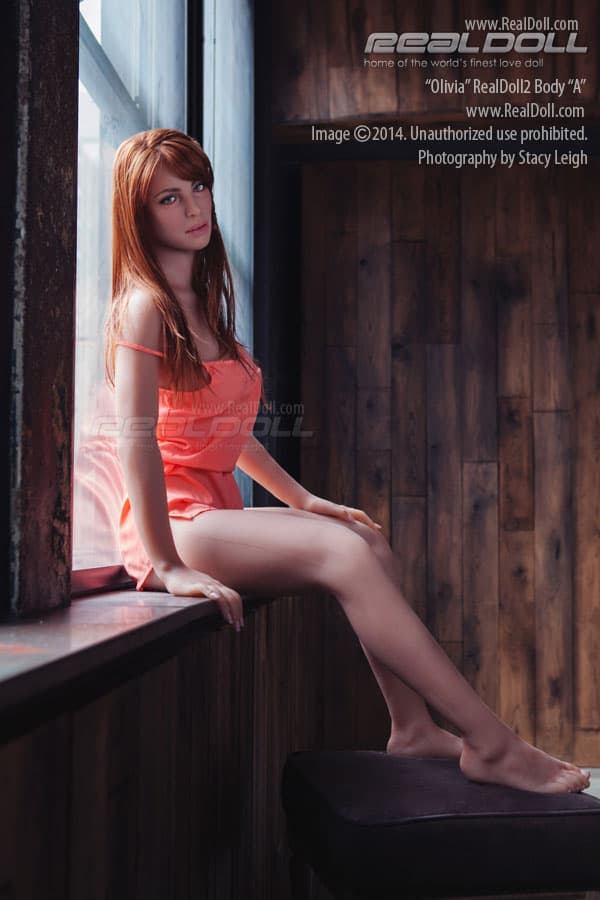 Multiple gender options : Choose from various female Real Doll 2, Wicked Real Doll and Boy Toy Dolls as well as a fully customisable Male Real Doll 2 model and Transgender Converter  RealDoll have even created wearable Gurl Short products so that you can alter your own body proportions and shape to achieve a more feminine silhouette as well as wearable Real Breast silicone models with completely customisable skin tones, nipples, freckles, moles and veins to suit you.
5 different skin tones: All RealDolls are available in Fair, Medium, Light Tan, Tanned and Cocoa.
7 luxurious lip colours : You can style your ravishing RealDoll with some luscious Natural, Apricot, Pink, Plum, Cinnamon, Red or Bronze.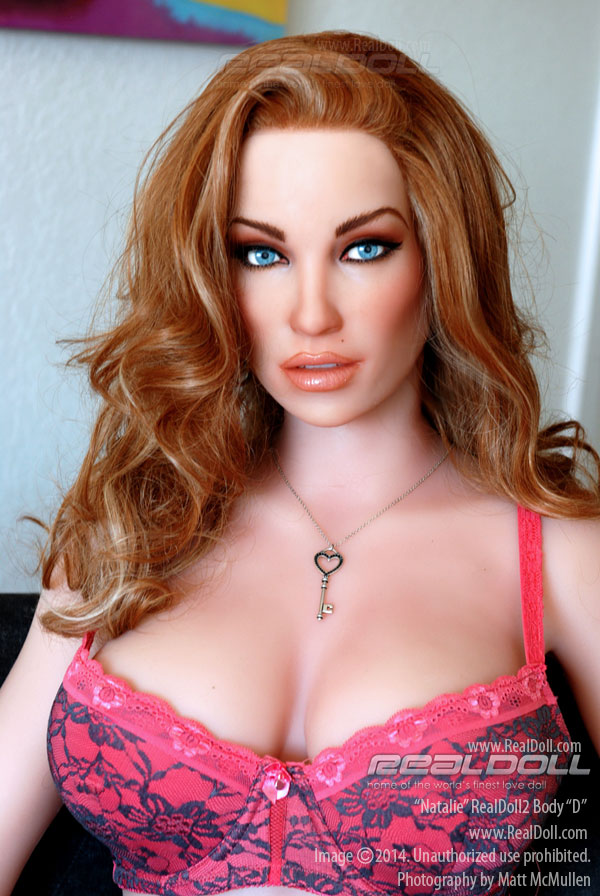 A wide range of alluring eye colours and eye shadow options: Choose from 4 standard eye colours (Blue, Brown, Hazel and Green) as well as a wealth of mesmerisingly magnificent Hi-Realism Eyes options (including Espresso, Purple Haze, Sky Blue, Nova Blue, Absinthe, Almond, Smoke, Blue Moon, Kush Green and Golden Eye). You can also accentuate your doll's amazing eyes with some hand-painted acrylic eyes, hand punched eyebrows, jewelled eyebrows, light, medium or heavy eye liners (available in Black, Blue, Brown and Grey), and engaging eye shadows (Natural, Bronze, Slate, Rose, Plum, Khaki, Violet and Brown) as well as many more stylized custom makeup options of your own design. The possibilities are endless!
Unique embellishments and piercings: From elf ears, vampire fangs and custom blue, green, red and purple skin tones, to personalised pubic hair and nipple options, freckles, moles, beauty spots and vaginal inserts, as well as all manner of nose, ear, nipple and navel piercings, you can customise your RealDoll in the image of your choosing.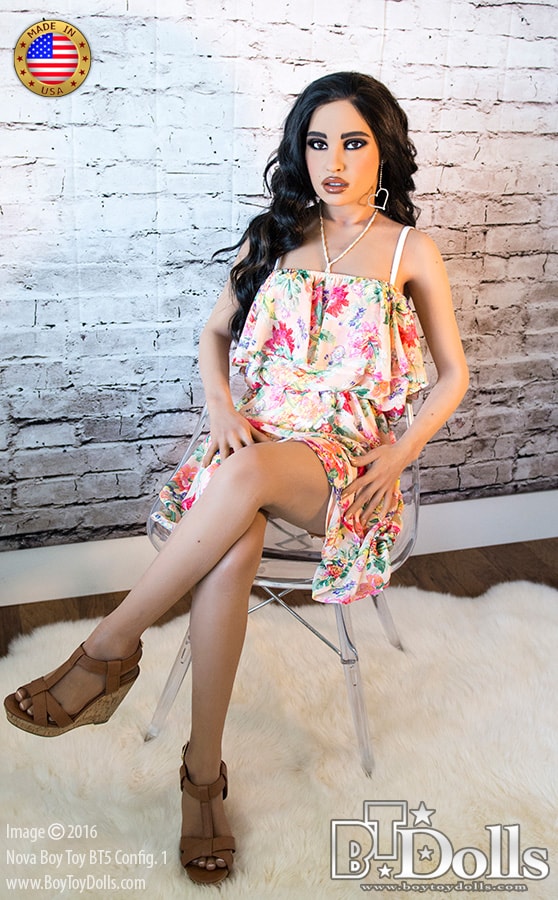 13 unique hair styling options : Each RealDoll hairstyle is lovingly crafted using a high quality synthetic fibre wig that can be removed for styling, cleaning, or replacement with another RealDoll hairstyle or any commercial wig that you wish. You can choose from a broad spectrum of bob, short, medium and long length hair styles in 9 different shades (Light Blonde, Medium Blonde, Strawberry, Red, Cinnamon, Auburn, Light Brown, Brunette and Black). If you have a particular hairstyle in mind, you can even opt for custom wigs that can be made to match any style or colour that you desire.
Optional Duracast hands and feet: Your RealDoll's hands and feet can be moulded in your preferred style, shape and size with customisable nail polish options, manicure and pedicure styles.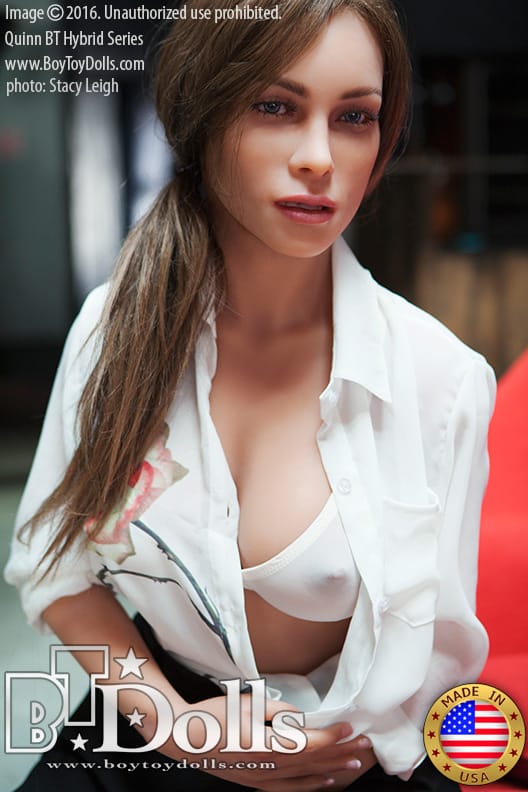 Additional extras: Choose from a selection of additional torsos,  adjustable tripod stands for hassle-free posing, facilitator torsos, and a wealth of extra wigs, oral inserts and repair kits and replacement additions whenever needed.
Ultra-sensory stimulators: Want to enjoy an immersive sensual experience with your RealDoll? Well now you can! By investing in heightened oral and vaginal stimulator inserts such as the AutoBlow2+, you will be treated to a sensational sleeve that will truly bring your RealDoll to life. RealDoll have also begun to experiment with Realbotix magnetically actuated expressions and the possibility of integrating their RealDolls with the Harmony A.I. (Artificial Intelligence) app so that you can interact with your life-sized mannequin via an immense virtual reality platform. Add as added bonus you can use our exclusive 'xxxbios' promo code to receive a exclusive 5% discount on all of these additional products on your next order. The sky is the limit!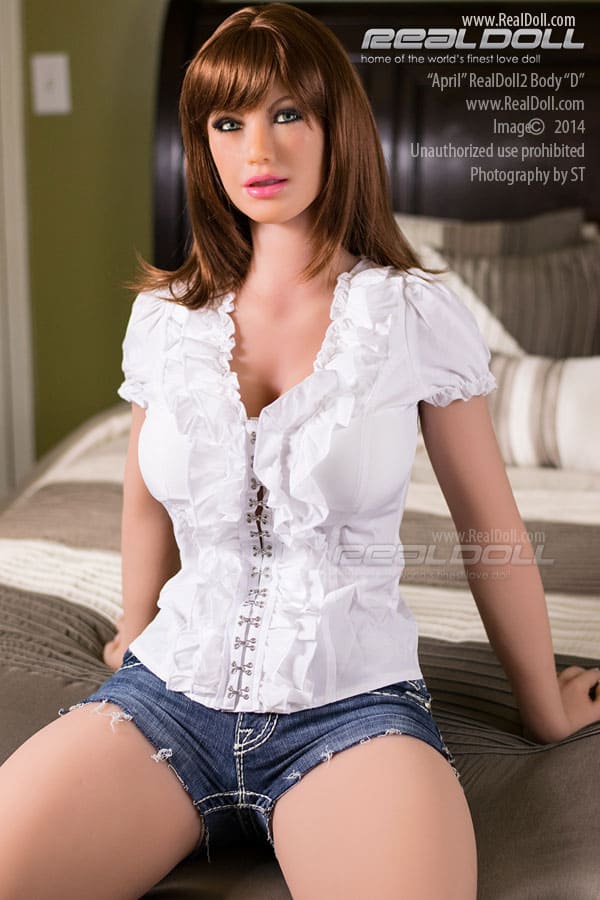 So if you've always been intrigued by the allure of life-like silicone models, or if you've ever fantasized about sharing the night with one of your favourite Wicked Pictures porn stars, then why not explore the wonderful world of RealDolls? Well, what are you waiting for? Discover the sensational secret behind these silicone supermodels online today. Don't forget to use our exclusive 'xxxbios' 5% discount code!
All images in this article have been used with kind permission of RealDoll (https://www.realdoll.com/).