Do you live in the UK? Do you watch porn? Then there are some big changes coming your way in 2018. The British government are cracking down on age-check requirements for pornographic content which will have a direct impact on how British users access their favourite porn sites.
What we know so far
The UK government have announced that they will be updating the existing Digital Economy Act and that these changes will come into effect in April 2018. As matters stand the Digital Economy Act includes;
Providing English and Welsh courts with a broader range of sentencing options against Internet copyright infringement,
Granting Ofcom oversight of the BBC,
Updating the Ofcom Electronic Communications Code so that telecommunications companies can build and extend mobile masts more easily,
Extending Public Lending Right so that it covers remotely lent e-books.
However, parliament have updated this act so that British users will have to prove they are aged 18 or over before they will be allowed to view pornographic material. These new age-check requirements will apply to all websites and online platforms that provide X-rated material "on a commercial basis" to people living in the United Kingdom. The act received Royal Assent on 27th April 2017
Here's the kicker; any business that does not comply with these new laws will be liable to hefty fines of up to £250,000 (over $330,000). What's more, regulators (who will most likely be the British Board of Film and Classification (BBFC)) will be able to force internet service providers to block access to any websites which do not comply with these new rules. These restrictions could have far-reaching consequences for UK consumers, British-based porn companies and the international adult industry as a whole.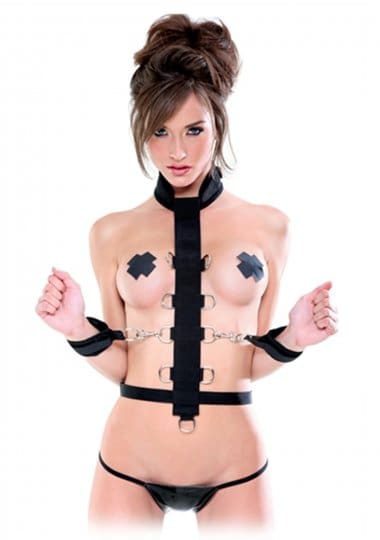 How will it work?
Although the UK government haven't clearly outlined how these age-check requirements will be met, there are a few options available for verifying your age online. Options include;
Providing credit card details,
Using the electoral roll,
Using a mobile phone contract.
Unfortunately all of these age-check requirements have the same problem; personal privacy. Let's be honest, most of us don't want our Internet search history made public and having to divulge personal information before viewing pornographic content is a major turn-off. Especially when you consider the growing number of companies who have lost their customers' personal data in the past (Equifax, Yahoo, Dropbox, we could be here a while….).
After all, as Dr Joss Wright from the Oxford Internet Institute stated within ;
"There's privacy issues – you're requiring people to effectively announce the fact they are looking at this material to the credit card authorities…And there's serious security issues from requiring people to enter their credit card details into untrusted sites".
Why is this law being introduced?
With so much criticism being weighed against this new legislation, you're probably wondering why it's being introduced in the first place. Well, government officials have stated that it is to reduce the rate at which young children are being exposed to adult content.
According to a 2016 NSPCC report, online pornography has been seen by 65% of 15-16 year olds and 48% of 11-16 year olds. This study also revealed that 28% of children may have just stumbled across pornography while 19% had searched for it deliberately.
With these stats in mind, many officials have supported  new age-check requirements because they believe they will prevent children from being exposed to pornographic content. Take Will Gardner, for instance. The chief executive of internet safety charity Childnet, Gardner stated in a July 2017 BBC News interview that;
"Protecting children from exposure, including accidental exposure, to adult content is incredibly important, given the effect it can have on young people…Steps like this to help restrict access, alongside the provision of free parental controls and education, are key…It is essential to help parents and carers, as well as young people, be more aware of this risk and what they can do to prevent exposure and also to make sense of exposure if it happens".
However, many officials have ardently opposed the act on grounds of censorship. As Jerry Barnett, founder of campaign group Sex & Censorship, warned in a July 2017 Wired article;
"The legislation would 'fundamentally change the internet in the UK and possibly globally'. For the first time, he added, the government would have the power to block websites, en-masse, without court orders. 'This is a first in a democracy', he continued. 'Although this appears to be just about protecting children from porn, it isn't. It will block any site that doesn't comply with strict UK content rules'".
What type of content will be blocked?
Wondering whether your favourite sites will be affected? Currently the act will block videos, or parts of videos, that are already assigned an R18 certificate. But here's the problem; the act also refers to "any other material" which "would be an R18 certificate" as well as any content that has been "produced solely or principally for the purposes of sexual arousal".
Covers quite a lot of ground doesn't it?
The use of these broad terms requires regulators to use their own judgement as to what content is and isn't NSFW. As such, many free speech advocates have protested this new legislation warning that a large amount of content could be blocked by the Digital Economy Act that shouldn't. As Paul Bernal, a UEA Law School lecturer warned in a July 2017 Wired article;
"This is legal content, and creating barriers for adults to access that legal content is in itself damaging to freedom of speech and access to information".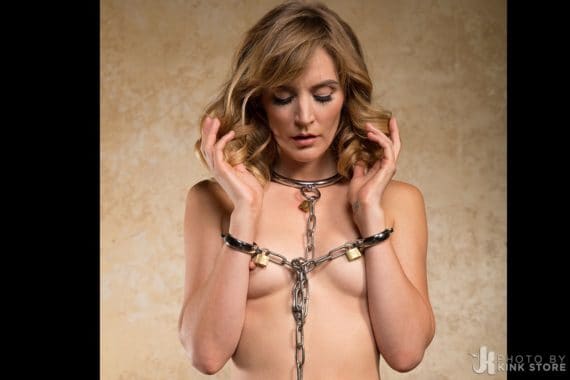 Is it worth it?
These amendments to the Digital Economy Act have sparked a wide range of political controversy. Everyone wants to protect the psychological welfare of children but do we need to sacrifice free speech to do so? Especially if these new protocols may not even work?
After all, even though these new age-check requirements may reduce the 28% of children who accidentally stumble across pornography on the Internet, many scholars have pointed out that these restrictions will not stop illegally downloaded media. Or the hardcore content shared on social media sites such as Twitter and Tumblr. Or the sheer willpower of horny teenagers!
As Paul Bernal aptly highlighted within a July 2017 Wired article;
 "It's unlikely to really work…A 'playground black market' for credit card details is a highly likely consequence of this approach – which has even more risks attached." He added that the pursuit of pornography websites was a distraction from other, possibly bigger issues such as revenge porn and sexting. "Educating kids can help deal with all of this much better. Educating them, that is, both in terms of sex and relationships, and in terms of the risks of the internet." Bernal would instead recommend better sex-ed from a young age, dealing with these issues head on. This is an approach extolled by the likes of EU Kids Online, which has been studying children's online experience and education since 2006 and been recommending the same steps to government".
David Cooke, director of digital and new media at Mindgeek (which runs Pornhub), also pointed out within this Wired article that;
"My concern is that with Twitter, kids are going there; 13-year-olds can get a Twitter account and they allow hardcore imagery on their site without any checks whatsoever".
What you can do
As matters stand, there are a lot of uncertainties surrounding the amendments to the Digital Economy Act. Many government officials have stated that a deadline of April 2018 is simply not enough time to implement age-check requirements across all UK platforms which provide pornographic content.
What's more, the public and political outcry against censoring large sections of the Internet remains as strong as ever. Free speech advocates have highlighted the perils of mass censorship and the precedent it could be setting for future legislation. As Jim Killock, executive director at Open Rights Group, stated in a May 2017 New Statesman article;
"Blocking sites that don't comply could lead to tens of thousands of websites being blocked, despite their content being perfectly legal. This is unprecedented in the developed world…Child protection is important, but this proposal is disproportionate. Web blocking should be reserved for illegal and harmful content".
There could be a light at the end of the tunnel; in an effort to combat this new legislation the Open Rights Group has created a petition to prevent the censorship of legal content. Individuals can also write to their own MP in order to voice their opposition. Everyone knows that porn is a taboo subject but if you don't voice your concerns now you may not get another chance.
But what are your thoughts? Are you for or against this new legislation? Let us know your thoughts in the comments section below.