Mr. Grey will see you now…
Ring any bells? We're not surprised! Since it first graced the shelves of international bookstores in 2012, Fifty Shades of Grey has sold over 125 million copies worldwide (as of June 2015), it has been translated into 52 languages and it even set a record in the United Kingdom as the fastest-selling paperback of all time!
So what's the big deal about Fifty Shades of Grey? Heavily criticised by literary critics for its flimsy plotlines and one dimensional characters, Fifty Shades has also sparked fury from BDSM enthusiasts for its incorrect (and potentially hazardous) depiction of certain BDSM techniques. However, despite all of its flaws, Fifty Shades of Grey remains immensely popular; so much so that its 2015 film adaptation broke box office records and garnered over $571 million in worldwide ticket sales!
Here's the deal; Fifty Shades of Grey has remained so popular because it provides women of a certain age with an outlet through which to indulge their innermost sexual fantasies. Yes, mommy's embracing her dark side! As one Barnes & Noble clerk divulged to New York Magazine;
"It's always older women, never younger than 30. … In the five years that I've worked here, I have not seen a single man buy one of these books".

Never read it?
If you haven't read the books or seen the films, the core plotline of the Fifty Shades of Grey trilogy revolves around college graduate, Anastasia Steele, as she begins a contractual BDSM relationship with young billionaire, Christian Grey, after interviewing him for her school's newspaper. Written by British author E.L. James, Fifty Shades started life as an online Twilight fan fiction serial called Master of the Universe which transformed handsome male vampire Edward Cullen into a young billionaire entrepreneur whilst reimaging generic high school student Bella Swan as a generic college co-ed who captivates Edward with her mousiness.
Why mommy loves it
So what is it about this plotline that enthrals mommies across the globe? After all, Bowker studies have shown that buyers of the Fifty Shades books are more likely to be women (80% is a US survey) who live in the Northeast and have a significantly higher household income. Author Jaclyn Friedman may have the answer;
"The popularity of 'Fifty Shades' speaks to the fact that the dominant model of mainstream pornography and ideas of sex are targeted at men. The fantasy starts when he's into it and ends when he's done…A lot of women have said that they've learned the most about what sex could be for them from erotica novels…These stories focus on female desire and what's in it for the woman, and there's not a lot of that in mainstream culture".
In this manner, Fifty Shades enables women to imagine themselves as Anastasia Steele; suddenly thrust into a dynamic, sexually voracious relationship with a handsome, enigmatic billionaire who enables them to live out their deepest, darkest fantasies without any emotional attachments. This sexually charged plotline serves as a lifeline – especially when you consider that many older women feel as if they cannot discuss sex in their everyday lives. As Suzanne Braun Levine divulged during her April 2012 Huffington Post article;
"Every time I blog about how we aren't talking about sex, I get hundreds of anonymous comments. They go on and on in a real conversation — informative, compassionate, honest, detailed, and funny. For the moment, anyway, that's where people can really let their hair down".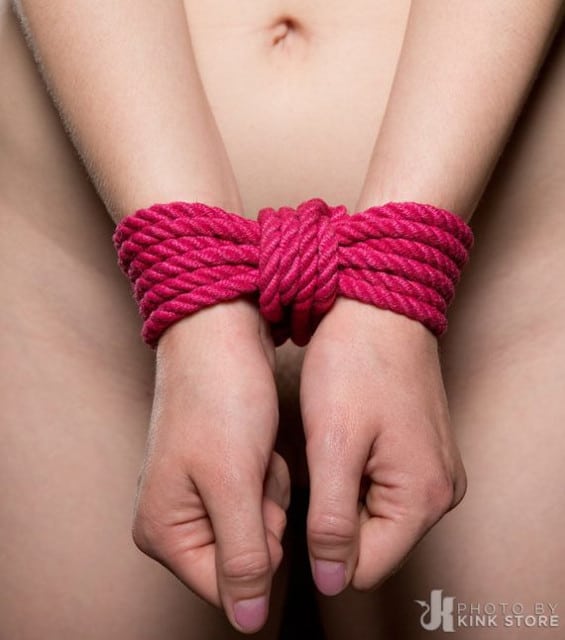 The bottom line? Many women feel that they can't talk about 'vanilla' sex let alone BDSM scenarios. Here is where the success of Fifty Shades really lies. Even though many of the BDSM sessions outlined in the books have been heavily criticised by seasoned kinksters for their inaccurate representation of dominant-submissive relationships, Fifty Shades has introduced millions of women to the BDSM lifestyle who would have never felt comfortable doing so before.
Case and point; Crissy Maier. Based in Long Island, Crissy started the Fifty Shades fan website Laters, Baby! in April 2012 with the help of a friend after discovering the books. As Crissy herself explained in a February 2015 The Atlantic interview;
"We found ourselves constantly talking about [the books]," said Maier, who has plans to attend three showings of the movie. "A lot of conversations were around the sex in it, because I think for both of us, it was the first time we had really read a book with that much sex, and that much kinky sex in particular. It was one of the only ways to really start a conversation like that—you don't just talk to your friend and go, 'Hey, what do you think about BDSM?' But when you have a book, it really opens that door".
What the experts say
And Crissy isn't alone. Within this February 2015 The Atlantic article Russell Perreault, V.P. of communications at Random House, highlighted how;
"The audience, of course, was women—mostly in their 30s, 40s, and 50s…The people who responded best were mom-types…They would tell Erica at the events that they had read the books five, six, seven, times—one woman in San Francisco said she had read them 73 times…Women would cry, telling James how the story had changed their lives and gotten them through bouts of cancer or other personal hardships".
As Twanna A. Hines, a writer, sex educator and reproductive rights advocate, aptly put it;
"BDSM is appealing because while many Americans have heard of 'Fifty Shades of Grey' and can tell you it's an erotic book, not as many can tell you what the letters BDSM stand for, so there's this allure, the siren call to find out more".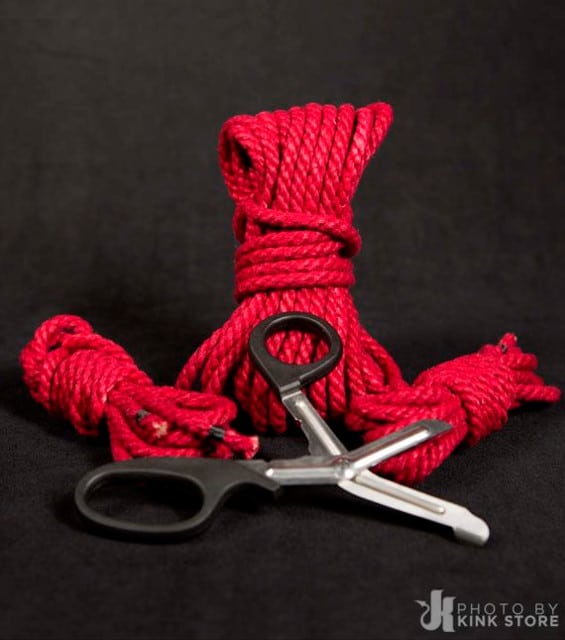 In this manner Fifty Shades of Grey has been linked to a surge in sex toy sales and BDSM workshops as well as a revival in raunchy romantic literature from seasoned authors such as Sylvia Day. The adult industry has actively embraced this movement; unveiling porn productions such as The Submission of Emma Marx (2013) which introduce mainstream porn fans to BDSM practices that would have never thought to explore. Even seasoned fetish porn networks such as Kink.com have got in on the action; launching Kink University tutorials to show eager BDSM novices how to copy the bondage techniques outlined in the books.
One thing's for sure; with Fifty Shades of Grey more popular than ever, the BDSM lifestyle is here to stay. So maybe stay away from mommy's sock drawer for the foreseeable future, you may not like what you find!