Over the past decade, adult cam sites have completely revolutionised the adult entertainment industry. Viewers can maintain direct channels of communication with thousands of amateur models, semi-professional performers and even prominent porn stars. So if you've always been curious about cam sites but don't know where to start then listed below are our answers to ten of the most commonly asked questions about webcamming;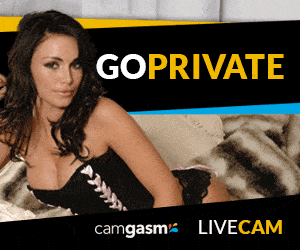 1 – What is a free cam site?
Free cam sites such as Chaturbate, MyFreeCams and Camgasm; enable visitors to register a membership and view all of their webcam models' profile pages completely free of charge. Many of these free cam sites will also enable you to view several high quality photo sets and saucy video clips that these webcam models may have recorded from their previous webcam modelling sessions without being billed. These free cam sites enable you to browse through a wide range of webcam models to your heart's content before you find you ideal performer. However, you will have to sign up for a membership before you will be able to view live chat sessions.
2 – What is a live chat session?
Also known as an adult web cam chat session or a live cam show, a live chat session is when a viewer and a webcam model connect in real-time via a webcam-enabled laptop, desktop or mobile device. These live chat sessions can involve anything from dirty talk and strip teases to full nudity and watching your favourite models act out all manner of raunchy fetishes. You can search for your ideal live chat sessions based upon your personal preferences i.e. gender, hair colour, eye colour, body type, ethnicity, BBW, Big Tit, Muscle, Couples, Group, MILF, Mature, Co-Ed, Teen 18+, Lesbian, Gay, Trans, BDSM, and Dungeon Fetish; the choice is yours!
Most live chat sessions will present you with an adult video stream of a particular webcam model that shows them performing in real-time from across the globe for a group of fellow cam show visitors. From this stage onwards, you can tip these models so that they will perform specific requests of yours and you can also pay them extra in order to arrange a private live chat session between you and your favourite performer.
3 – What is a public live chat session?
Commonly known as 'group cam shows', these public live chat sessions enable you to view a webcam model performing but you have to share the experience with other users. Although these group cam shows are eminently enjoyable, charge less than 'cam-to-cam' sessions and give you a chance to get to know a particular models' performance style, many users prefer to invest in private chat sessions wherein you can talk to a specific webcam model in a more intimate one-to-one setting.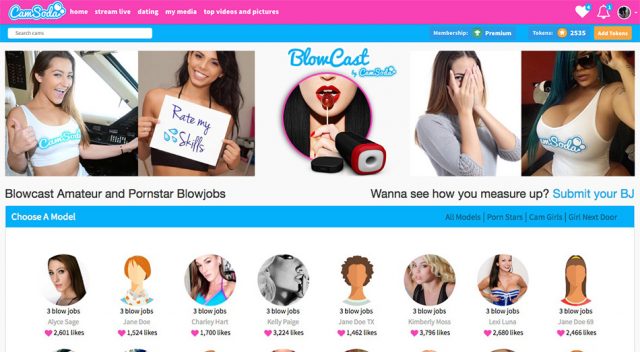 4 – What is a private live chat session?
Often referred to as 'Cam-to-Cam' or 'cam2cam' sessions, these private live chat sessions are an exciting adult-cam site feature which allow viewers and webcam models to see one another during an exclusive one-on-one live chat session. These intimate 'cam-to-cam' live shows enable you to build up long-lasting relationships with your favourite performers wherein you can watch them act out your innermost sexual fantasies, role-play scenarios and raunchy personal stripteases in complete privacy; the possibilities are endless!
5 – How do I find out what each webcam model charges?
Depending on the particular adult cam-site you visit, most webcam models will list their performance rates on their profile pages so that you know exactly how much you will be expected to pay before logging into a public or private live chat session. As a rule, most webcam models will charge a modest fee for a public live chat session and will then increase their rates depending upon the particular content they deliver in each cam show such as I'm Live webcam models who can charge on average $2 per minute for live cam shows.
Alternatively, there are sites such as Chaturbate that enable you to exchange cash into tokens and then find webcam models based upon how many tokens they charge per minute for private cam shows; ranging from 6 tokens per minute cam shows for amateur models ranging up to 90 tokens per minute for prominent porn stars and internationally renowned webcam performers.
6 – What is tipping and how can I do it?
Most webcam models will provide a tipping service throughout their live chat sessions wherein viewers can pay extra to view sizzling web content. From wearing sultry lingerie and using different sex toys, to acting out all manner of foot fetishes kinky role-play scenarios and femdom content, tipping is a great way to see your sauciest sexual fantasies acted out live in front of you! Depending upon which adult cam site you visit, you can either tip your favourite webcam models in cash or in tokens and mention your kinky request within the instant messaging 'text chat' services that remain active throughout a model's live cam show.
Many webcam models also provide links to their Amazon Wish Lists via their profile pages so that their devoted fans can give them gifts such as lingerie, sex toys and kinky cosplays. In exchange for these gifts, many webcam models show their gratitude by treating viewers to private live chat sessions, sultry photo sets and personalised video clips which show them enjoying their new gifts!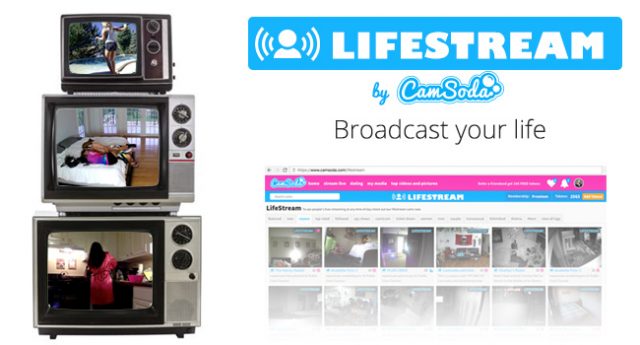 7 – What plug-ins do I need to use adult cam sites?
These intimate 'cam-to-cam' live cam shows often require users to pay extra or to have an upgraded membership and Most adult cam sites will require you to have the latest Flash Player plug-in installed onto your desktop, laptop or mobile device. Moreover, if your computer or webcam is equipped with a microphone then may also be able to talk to performers during private live chat sessions.
8 – What is the billing process for adult cam sites?
Depending upon the specific adult cam site you visit, most companies will offer a mixture of free and paid services for which you can arrange credit card and debit card transactions. For instance, many adult cam sites enable you to register your membership for free and give your credit card or debit card  details before you will be able to view the profile pages of their models. Although you may not be charged for viewing group cam shows, if you want to arrange intimate private live chat sessions with specific models then most sites will require users to pay extra or to have an upgraded VIP or Elite membership with them. Most of these adult cam sites, such as Streamate, will offer multiple membership options so that you can pick a payment plan that will best suit your personal preferences.
9 – How do I remain anonymous on adult cam sites?
Most adult cam sites recognise their visitors' preference for privacy and will keep all of your personal information 100% confidential at all times. During group cam shows your identity will be concealed via a username of your choosing and the only time when a model may see your face is if you decide that you want them to during a one-on-one private live chat session.
10 – How do I become a webcam model?
Many visitors to adult cam sites become intrigued by these saucy scenarios and decide to begin hosting their own webcam modelling sessions. In fact, many couples find it thrilling to perform group cam shows to other users in order to spice up their love life. Whether you want to become a professional webcam model or if you simply want to engage in some kinky group cam shows by yourself or with a partner, many adult cam sites such as Camsoda enable existing viewers and first-time visitors alike to become webcam models completely free of charge. All you have to do is create a free account on their website, fill out an application form, upload some photos to your profile, provide them with your payment information and you could be performing within your very own live chat sessions in less than 24 hours!
If you have any further questions about free cam sites, group cam shows, private live chat sessions, or becoming a webcam model then please feel free to leave a comment in the section below!