Breathtakingly beautiful, extremely talented and completely in control, the following femdom stars have captivated, commanded and compelled fetish fans and BDSM followers over the years and look set to do so throughout 2016 and beyond! So regardless of whether you prefer fetish models, BDSM performers or a professional dominatrix, listed below are the top 10 femdom stars of 2016;
1 – Aiden Starr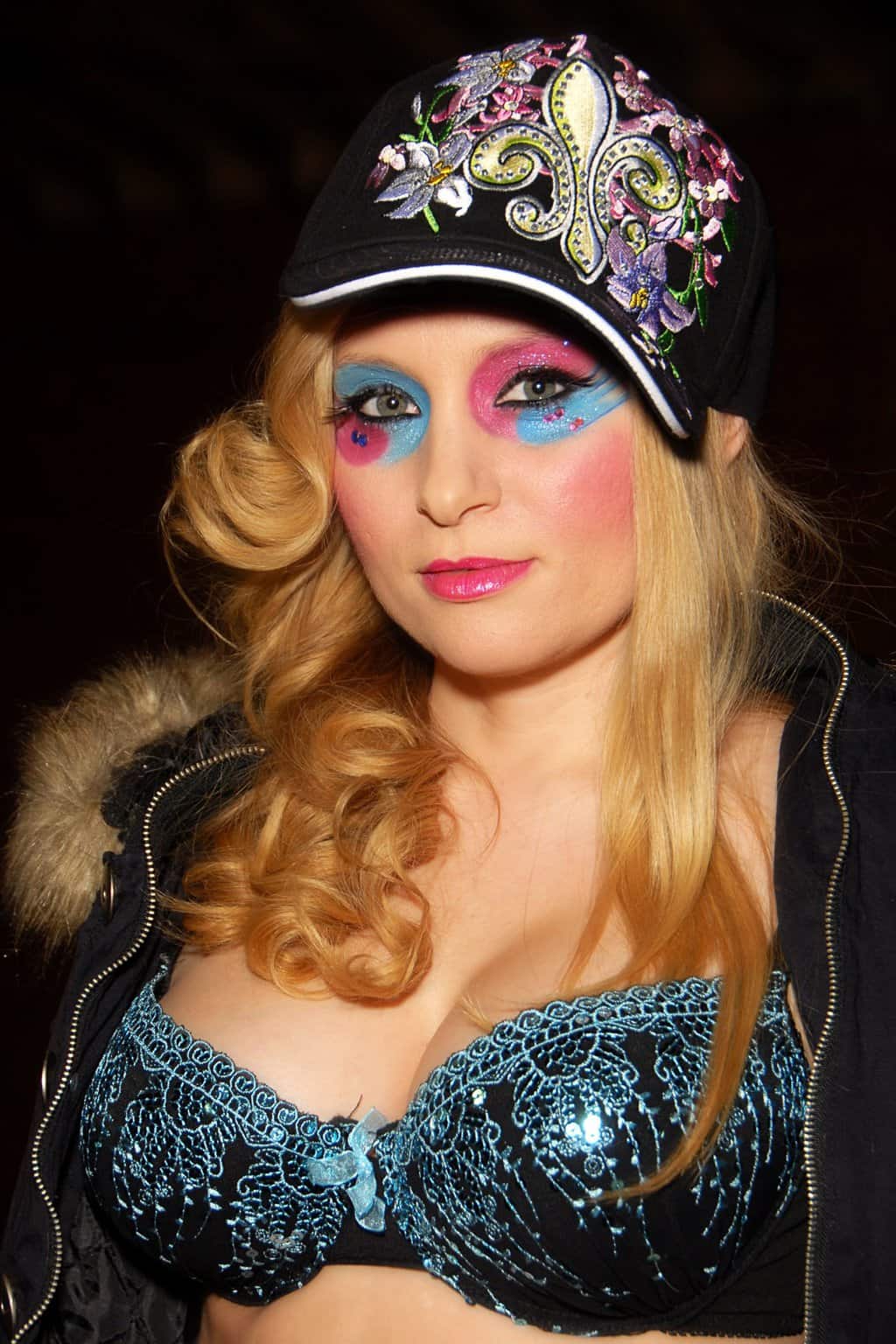 Also known as 'Mistress Lolita', Aiden Starr quickly rose to femdom fame when she began working within Manhattan-based sado-masochism (SM) nightclubs in the late 1990's. Aiden's femdom talents were quickly recognised and rewarded with the role of head manager at The Den of Antiquity; one of New York City's most renowned fetish dungeons. Since 2006 Aiden Starr has been a performer and producer of the Vicious Vixens video series alongside her friend and fellow domme Mistress Julie Simone. Adored by her fans, Aiden shows no signs of slowing down; having just won "Best Domme" at the 2015 Femdom Awards and receiving a nomination for "Kinkiest Performer (Fan Award)" at the 2016 AVN Awards.
2 – Mistress Nikki Whiplash
Since 2000, Mistress Nikki Whiplash has taken the femdom industry by storm with her formidable dominatrix sessions and femdom film productions. This British based dominatrix is famous for her double domination days that she hosts from her private fetish dungeon in Hampshire, England. During these exclusive double domination days Mistress Nikki Whiplash has been known to team up with fellow femdom stars Miss Annalieza and Miss Nikki as well as newcomer Miss Sophia. Keen to help aspiring dommes and subs to hone their skills, Mistress Nikki Whiplash shows no signs of retiring anytime soon!
3 – Mistress Elena DeLuca
From discipline to tease and humiliation, Mistress Elena DeLuca is an independent professional dominatrix based in New York City. Despite her NYC femdom roots, Elena often travels across the country to shoot femdom film productions and to host BDSM sessions at professional fetish dungeons. As well as collaborating with popular femdom site Kink.com, Elena has also launched her own military themed femdom porn site FacistFemdom.com; a site which she describes in her own words as "a peak into the Nation of Ms. De Luca, a militarized, femdom country".
4 – Bonnie Rotten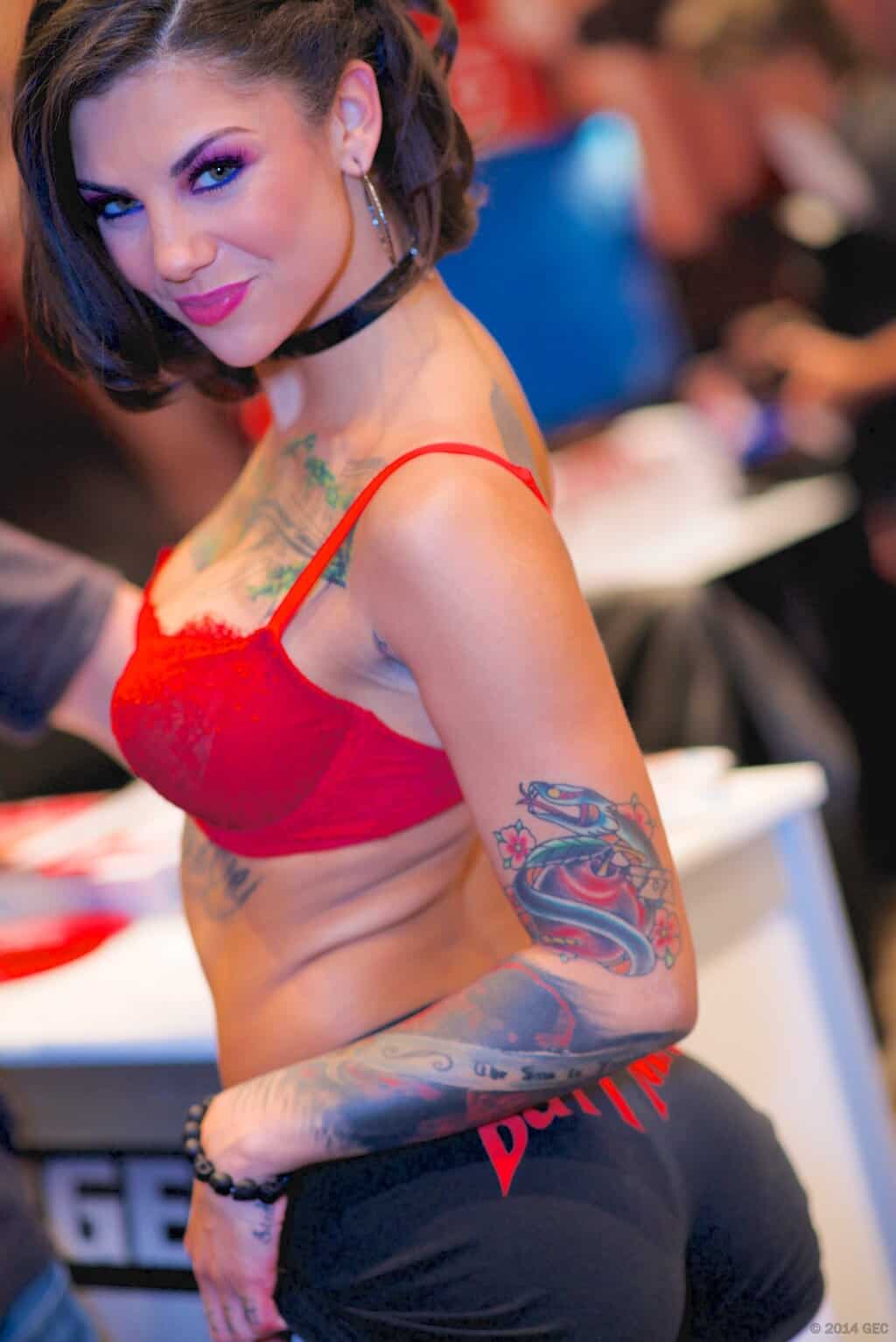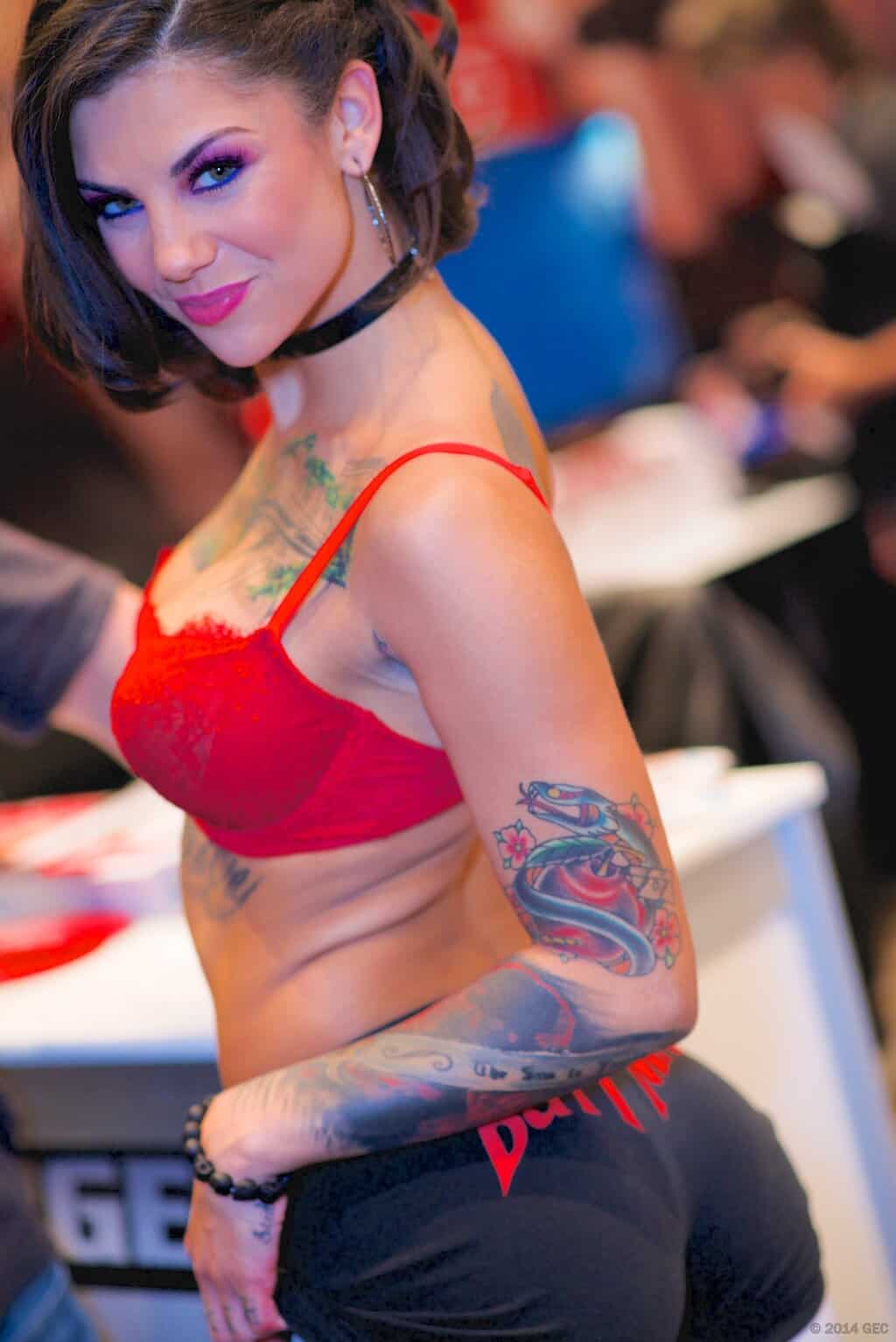 Instantly recognisable by her impressive array of tattoos, fetish model and highly skilled dominatrix Bonnie Rotten has been captivating fans since her first modelling shoots for Girls and Corpses magazine in 2012. A popular face in multiple Kink.com video releases, Bonnie Rotten has amassed an ardent BDSM fan base as well as enjoying mainstream adult entertainment successes due to her Digital Sin productions Meet Bonnie and The Gang Bang of Bonnie Rotten. Bonnie's seductive charm has also been encapsulated within the music video for The Weekend's single "Kiss Land". In recent years Bonnie won the AVN Award for "Kinkiest Performer" in 2015 and also became the first alternative porn star to ever win the prestigious "Female Performer of the Year" accolade at the 2014 AVN Awards.
5 – Mistress Justine Cross
With over 10 years of experience as an international dominatrix and BDSM  consultant, Mistress Justine Cross is the owner of LA's premier fetish dungeon studios; HBIC of Dungeon East and West. In addition to her private dominatrix sessions ,adult film roles and BDSM convention appearances, Justine is also a prolific blogger who has been has been voted "LA's Top Non-Celebrity Blogger You Should Take To Lunch" in 2009 and was included in the 2009 "100 Top Sex Bloggers" list. Most recently, Justine has featured in the Time Out Guide article titled "The best dominatrix professionals in LA" in March 2016.
6 – Domina Alexandra Snow
In 2003 Alexandra Snow began working as a BDSM and feitsh model. Before long Alexandra trained as a professional dominatrix and had begun to establish herself as an internationally renowned femdom POV producer. Now the co-founder and Head Mistress of the professional fetish dungeon Wicked Eden, Alexandra Snow has emerged as one of the most popular dominatrix mistresses in America as well as a highly skilled educator  who currently runs all manner of fetish and BDSM classes across the country.
7 – Maitresse Madeline Marlowe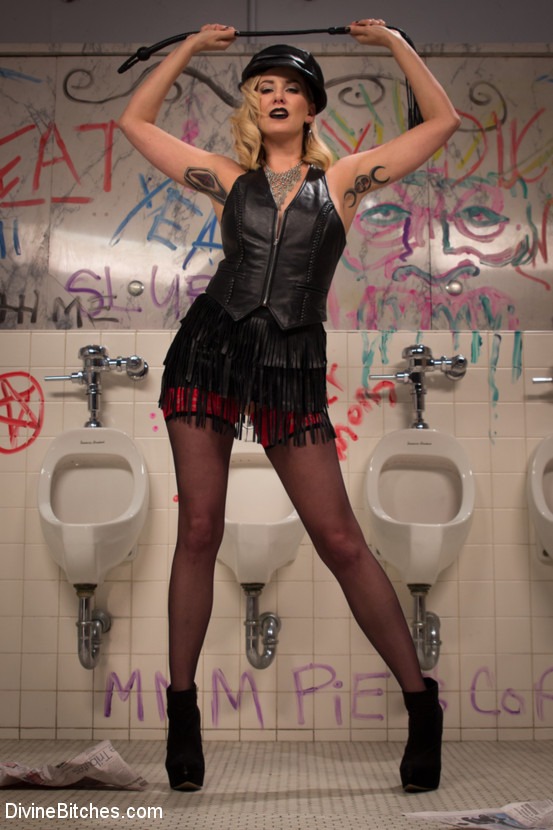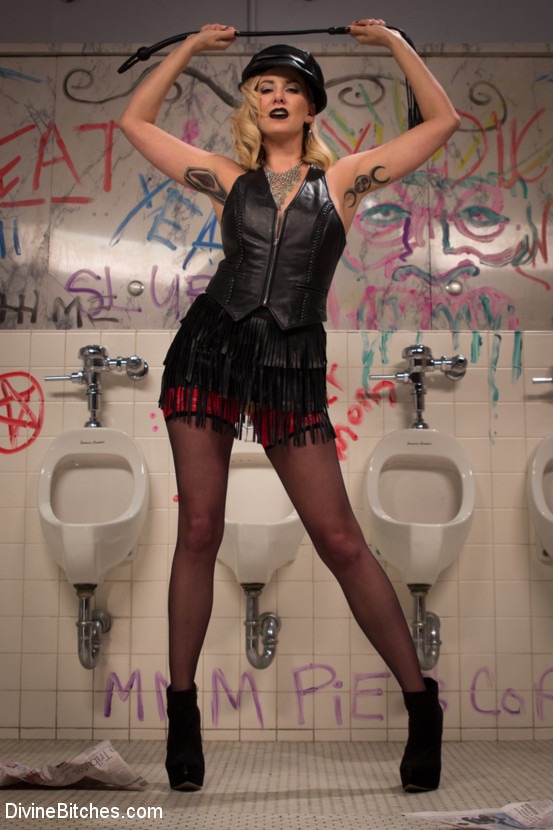 Maitresse Madeline Marlowe is an alluring dominatrix, BDSM performer and fetish model who has evolved into a highly accomplished director and the head of Kink.com's femdom division Divine Bitches. Amongst Maitresse Madeline's most recent accomplishments include winning a series of awards at the 2015 Femdom Awards for her sessions and for her Kink.com directing projects. Some of her most notable award wins include; "Domme of the Year" , "Femdom Scene of the Year", "Dungeon/Bondage Scene of the Year", "Cuckold Scene of the Year" and "Roleplay Femdom Scene of the Year" for the popular productions Le Dragon Rouge and Maison De La Maitresse. Fans of Maitresse Madeline's work should check out "A Devoted Man"; a scene which features seasoned sub and Madeline's actual partner Will Havoc!
8 – Astro Domina
Astro Domina, aka Sydney Lee, is a fetish model, sex toy connoisseur and Seattle based domina. Since 2011 her POV scenes, producing projects and custom order video scenes have earned her a devoted femdom fan base across the globe. Above all else, Astro Domina is prolific web-cam model; performing one-on-one and voyeuring sessions via adult cam sites as well as collaborating with fellow dominxtrixes Ceara Lynch and Alexandra Snow on the renowned femdom site Kink.com!
9 – Mona Wales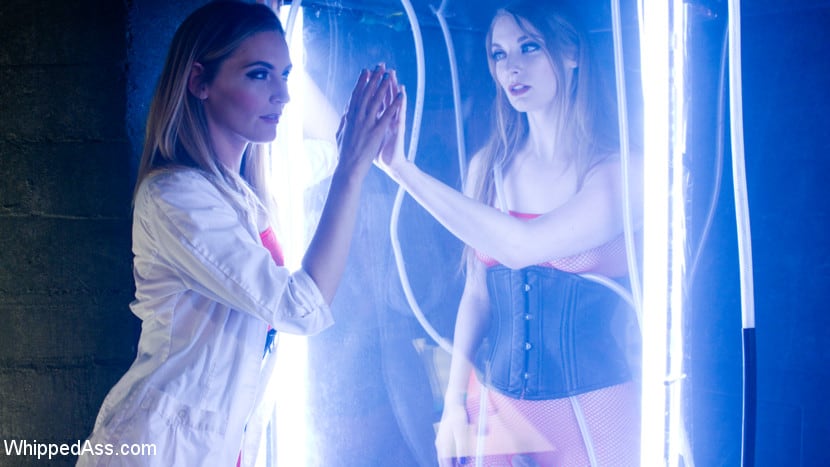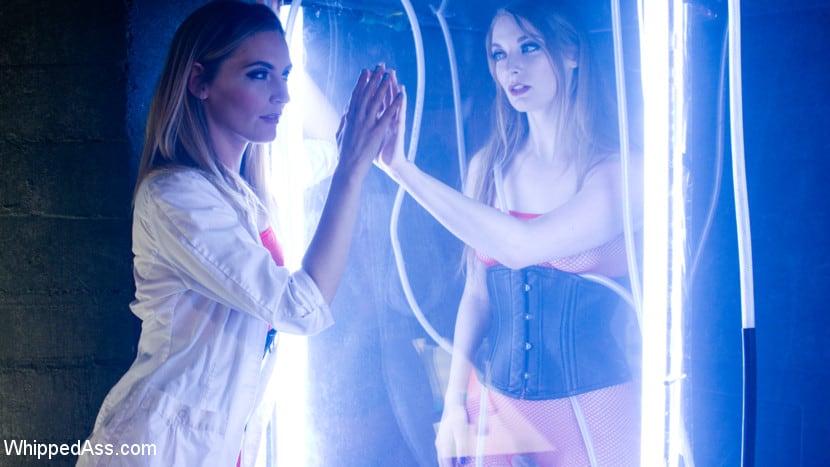 Professional dominatrix, performer and producer Mona Wales rose to femdom fame in recent years due to her commanding presence, sheer bravado and captivating looks. Mona's role in  the pornographic production Rogue Adventures 40, upon which she collaborated with renowned adult film director Joey Silvera, as well as her hardocre dominatrix performances in the Kink.com web series Whipped Ass 10, 15 and 17, Divine Bitches 6 and Anal Lesbian Blasphemy: The Holiest of Holes have earned her a devoted fan following. Mona's recent on-screen performances have also earned her a series of distinguished nominations throughout 2016 including "Biggest Web Celebrity(Fan Award)" at the AVN Awards and "Puppeteer of the Year (aka Best Hands/Fister)" at the Spank Bank Awards.
10 – Ceara Lynch
Don't let her innocent looks and fresh-faced beauty fool you, Ceara Lynch is one of the most skilled and sought-after professional dominatrixes in the industry! Known as the 'Humiliatrix Extraordinaire', Ceara Lynch started working within the adult film industry when she was 17 years old and has established a reputation for her raunchy POV web scenes and live cam-site sessions wherein she lives out her followers' deepest, darkest fantasies. Ceara Lynch has received widespread praise within the BDSM community for her work and as such was the nautral choice for "Femdom Clipstore of the Year" and "Foot Worship Scene/Clip of the Year" accolades at the 2015 Femdom Awards. Her enthusiastic nature and BDSM talents indicate that Mistress Ceara Lynch will continue to take the femdom industry by storm for many years to come!