Take one look at this year's nominees for the 2017 Transgender Erotica Awards nominees and you will see that there are a wealth of promising transsexual performers taking the adult entertainment industry by storm. To help ensure you don't miss out on some terrific web content and show-stopping DVD feature releases, listed below is our definitive list of the top 10 TS stars of 2016 who are definitely ones to watch in 2017!
1 – Chanel Santini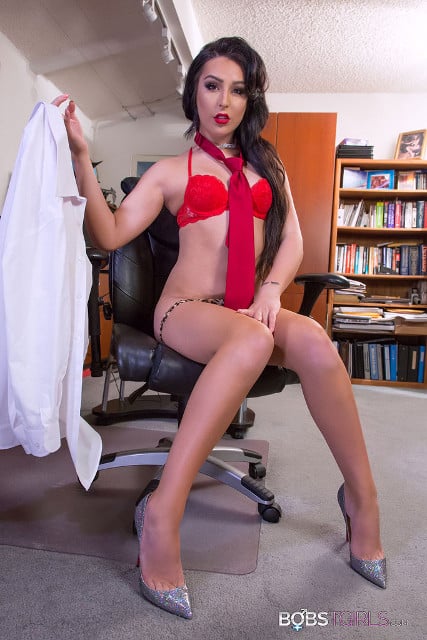 Chanel Santini aka CiCi is a stunning TS starlet with an impressive porn star portfolio of TS DVD titles under her belt. Presented with the coveted "Best New Face" title at the 2017 Transgender Erotica Awards, Chanel Santini is booked to feature within a wealth of TS DVD series throughout 2017 and looks set to continue taking the adult film industry by storm with her raw sexuality, amicability personality and extraordinary porn star exploits. Watch this space!
2 – Lena Kelly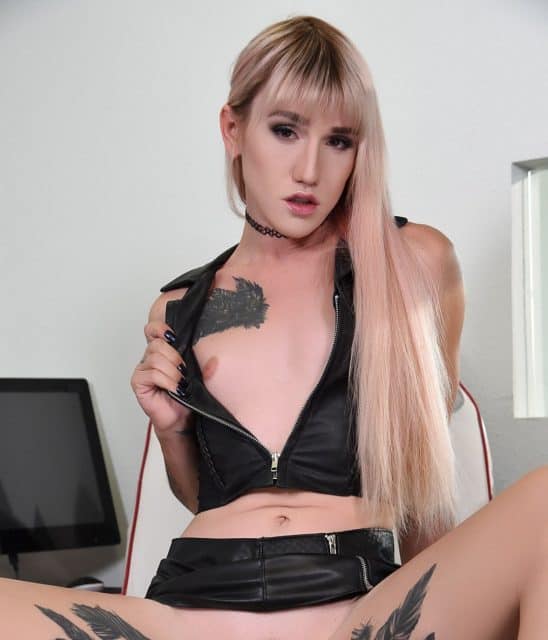 Within less than six months Lena Kelly has gone from a popular cam model known as Pinky Roader to a fan-favourite TS starlet with two 2017 Transgender Erotica Awards nominations for "Best New Face" and "Best Scene"! Check out Lena's captivating Grooby Girls solo shoots such as Meet Naughty Tattooed Angel Lena Jade! and Sexy Lena Jade Jacks Off And Cums! to view this raunchy TS starlet in action. You will also not want to miss out on viewing her award-nominated Taming Willy sex scene that was filmed for Bob's TGirls. After all, as famous adult film director Buddy Wood advocated after she worked with Lena on a Stunning Lena Jade Brought A Buttplug! solo sex scene for ts-castingcouch.com;
"Lena is a girl straight from NYC. A very cool chick…She had a big surprise for me on this audition. During the entire interview she had a butt-plug stuck up her ass. When she strips she finally reveals it. Obviously a very fun girl. Already making a name for herself in the Vegas porn scene".
3 – Korra Del Rio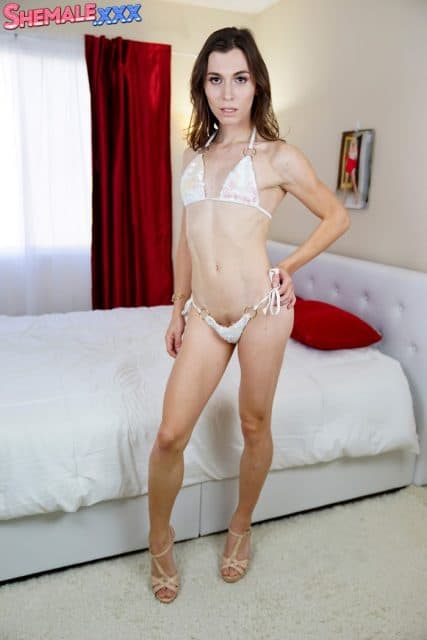 Bold, beautiful and creatively talented, Korra Del Rio is a fresh-faced webcam model, porn star and artist who won "Stroker of the Year" at the 2017 Transgender Erotica Awards. Korra also received a trio of "Best Scene" nominations for her spectacular solo Shemale Strokers sex scene, for her thrilling TwoGirls.com sex scene with Casey Kisses, and for her raunchy Bang My Tranny Ass 14 sex scene with Isabella Sorrenti that was also nominated for "Transsexual Release of the Year" at the 2017 XBIZ Awards and "Best Transsexual Sex Scene" at the 2017 AVN Awards. There's just no stopping rising transsexual superstar Korra Del Rio!
4  – Natalie Mars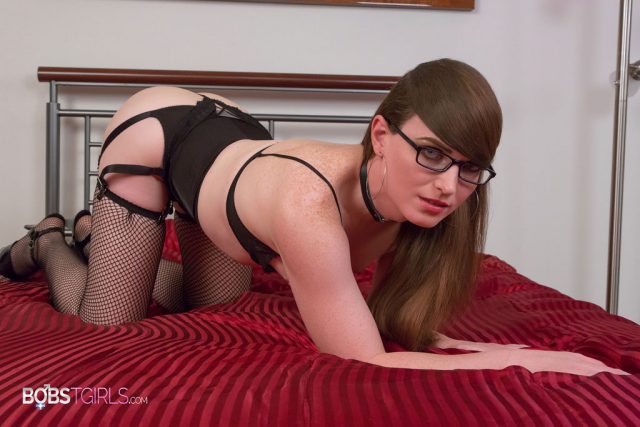 Brunette beauty Natalie Mars has been a fan-favourite webcam model ever since she began performing her compelling Natalie Loves Cum live chat sessions via the adult-cam site Chaturbate. From the summer of 2015 onwards Natalie began filming hardcore sex scenes such titled Crashpad Cock Slut with Bailey Jay for her official solo website TS-BaileyJay.com and solo sex shoots such as Natalie Mars Gets Her Geek On for Grooby Girls in September 2015.
In no time at all gamer girl Natalie has begun to amass an international fan following due to her performances within long-running TS DVD series such as TS Playground 24 for which she received a "Best Scene" nomination at the 2017 Transgender Erotica Awards. Given that she has just been named "Grooby Girl of the Year" at the 2017 Transgender Erotica Awards, we can safely say that Natalie Mars will be one of the most captivating TS stars to watch in 2017.
5 – Aspen Brooks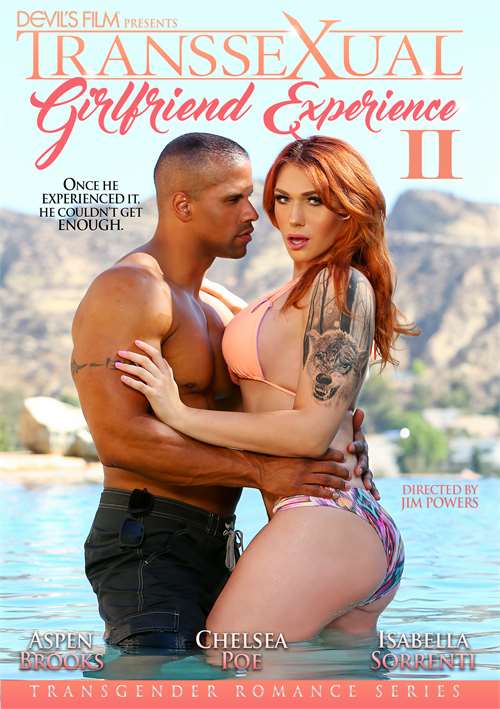 Apsen Brooks in Transsexual Girlfriend Experience II
Aspen Brooks is a terrific TS performer who has received high praises from leading adult film industry professionals such as famous TransSensual Studios director Nica Noelle who stated within an XBIZ News press release for My TS Teacher that;
 "This was also my first time working with Aspen Brooks, who I actually named!…She's a brand new performer, and I absolutely adore her. She reminds me of an old movie star from the 40s or 50s. She has such a fresh-faced quality and such innocence. You can expect to see a lot more of her at TransSensual".
Due to her incredible performances within such best-selling DVDs, Aspen was nominated for "Best New Face" at the 2017 Transgender Erotica Awards as well as "Transsexual Performer Of The Year" at the 2017 AVN Awards. Check out these fan-favourite feature releases online today and you will see that Aspen Brooks has been one of the most compelling transsexual performers of 2016 who looks set to continue delivering spectacular performances throughout 2017 and beyond.
6 – Casey Kisses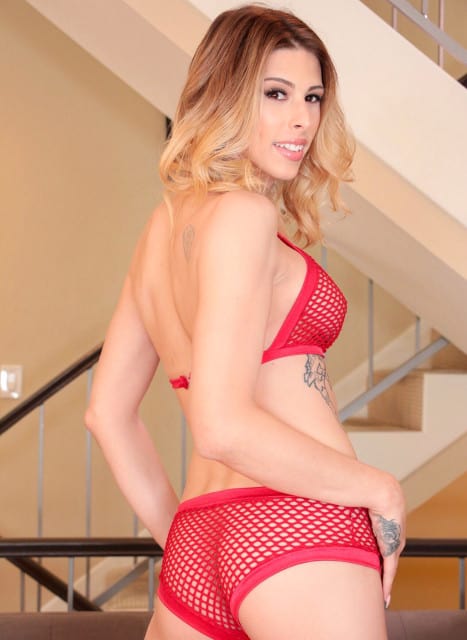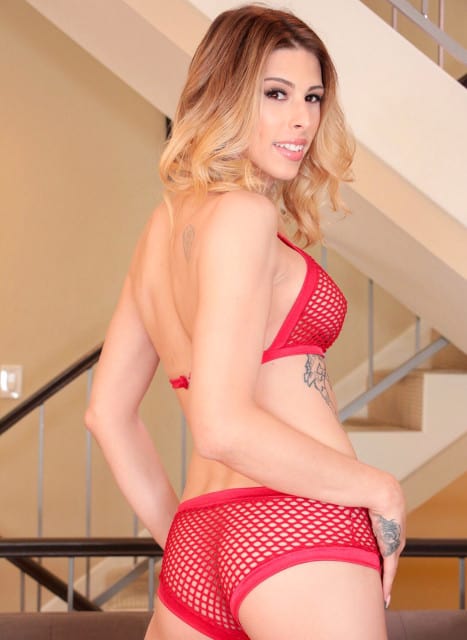 Casey Kisses is a multi-talented webcam model and adult film star who burst onto the transsexual porn scene in 2016 with a string of spectacular shoots for Grooby Girls and Shemale.XXX. Recently awarded the "Stroker of the Year" accolade at the 2017 Transgender Erotica Awards in a tie with Korra Del Rio, Casey also received two "Best Scene" nominations for her sultry TwoGirls.com sex scene with Korra Del Rio and for her TGirls.porn sex scene with Lianna Lawson. Casey has been one of the most popular TS starlets of 2016 and her ascent to transsexual superstardom looks set to continue throughout 2017.
7 – Treasure Barbie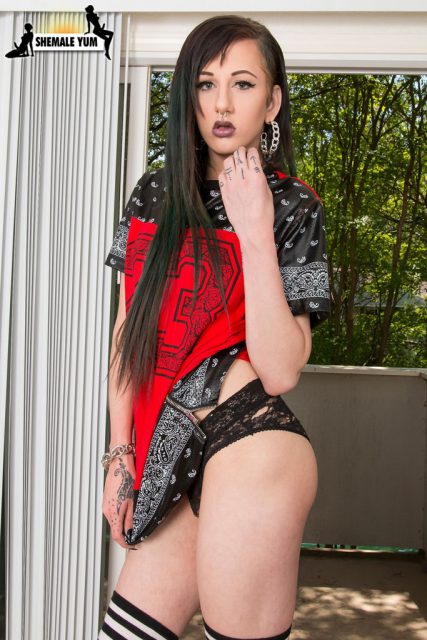 Instantly recognisable by her wealth of captivating tattoos, rising TS starlet Treasure Barbie burst onto the adult film scene in July 2015 with a raunchy solo sex shoot for Grooby Girls titled Introducing Treasure Barbie. Treasure has proceeded to star in multiple best-selling DVD titles throughout 2015 and 2016 including TGirls Porn: Volume One, Radius Dark's TS Starlets 1, Tranny Handies 2 and Tranny POV 1.

Combine these show-stopping performances with the fact that Treasure Barbie was nominated for "Ms Unique" at the 2017 Transgender Erotica Awards, and the fact that Treasure has hinted how she would love to film with Bob's TGirls, Bailey Jay and Mara Nova in the future, and there's no disputing that Treasure Barbie has been one of the top TS stars of 2016 who will continue to thrill her fans in the months to come!
8 – Isabella Sorrenti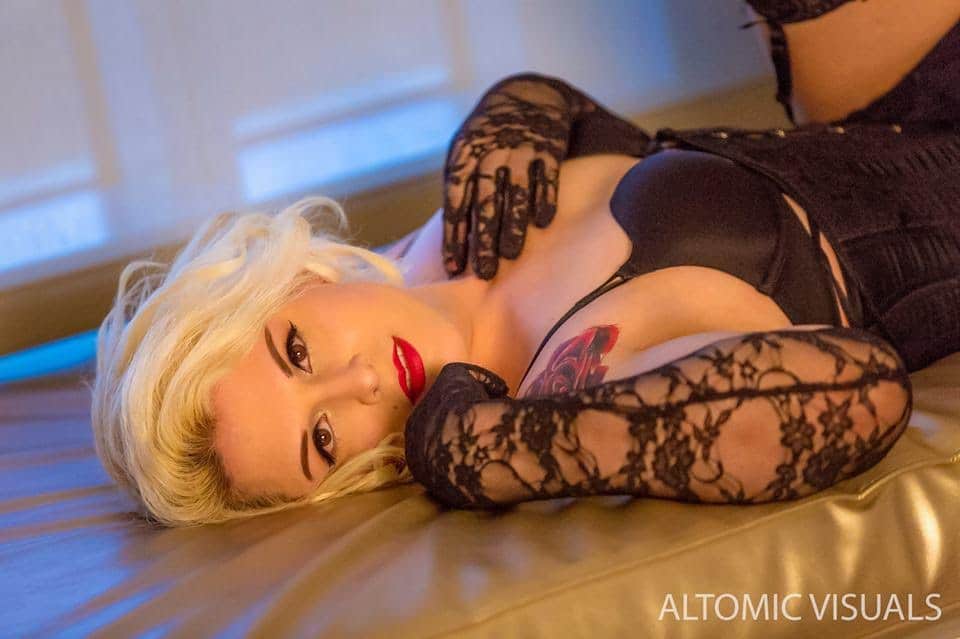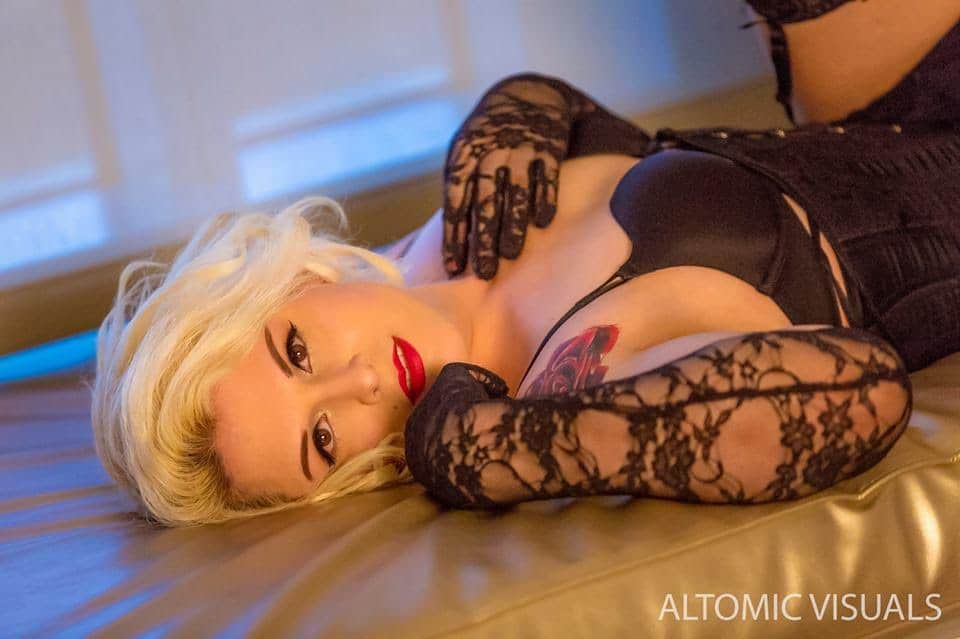 Famous for her femdom sex scenes with female fetish performers Mona Wales and Amarna Miller for Kink.com's best-selling web series TS Pussy Hunters, blonde bombshell Isabella Sorrenti has completely dominated the TS femdom industry since she first began performing hardcore sex scenes in 2016. Take one look at her spectacular performances within TS Femdom, Hot For Transsexuals 2 and Transsexual Girlfriend Experience 2 and it is no surprise that Isabella won "Best TS Performer (Fan's Choice)"at the 2016 Nightmoves Awards and that she was nominated for "Transsexual Performer Of The Year" at the 2017 AVN Awards.
Having been nominated for multiple 2017 Transgender Erotica Awards categories, including "Best Solo Model", "Ms Unique" and "Best Scene" for her collaboration with Korra Del Rio for Bang My Tranny Ass 14 (which was also nominated for "Transsexual Release of the Year" at the 2017 XBIZ Awards and "Best Transsexual Sex Scene" at the 2017 AVN Awards), Isabella Sorrenti aka Goddess Persephone is poised to become one of the most successful transsexual starlets of 2017.
9 – Mara Nova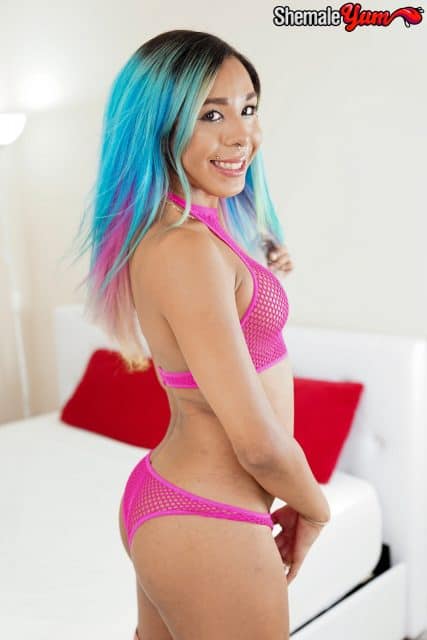 Famous for her multi-coloured locks, anime inspired tattoos and for her May 2016 TGirls.porn sex scenes with Nina Lawless and her award-nominated July 2016 TGirl.porn bathroom sex scenes with Beth Bell, Mara Nova is an exotic TS starlet who has just won the prestigious "Miss Unique" accolade at the 2017 Transgender Erotica Awards.
One of the main reasons behind Mara Nova's adult film industry success is her versatility; she excels as a webcam model due to her compelling live chat sessions on Chaturbate as Sailor_maranova, she has demonstrated her captivatingly kinkier side through a series of fiery femdom sex scenes for Kink.com's epic TS Pussy Hunters titled Sweet Innocent Ella Nova Does not so innocent things with TS Mara Nova and Queer Gym, stranger fucking with Bella Rossi and Mara Nova, and she has amassed an ardent fan following due to the compelling web content that she uploads to her official solo website tsmaranova.com. 
Spurred on by these impressive accomplishments, fans of Mara Nova can look forward to a wealth of new and exciting web content from this upcoming TS star in the near future. After all, as Mara herself hinted within her TS Dreamland interview;
"I plan on having another site because I kind of feel my needs aren't being met and I want more of my ideas to be out there. I wanted my porn scenes and photos to be artistic, even if that means spending hours editing things".
10 – Mia Maffia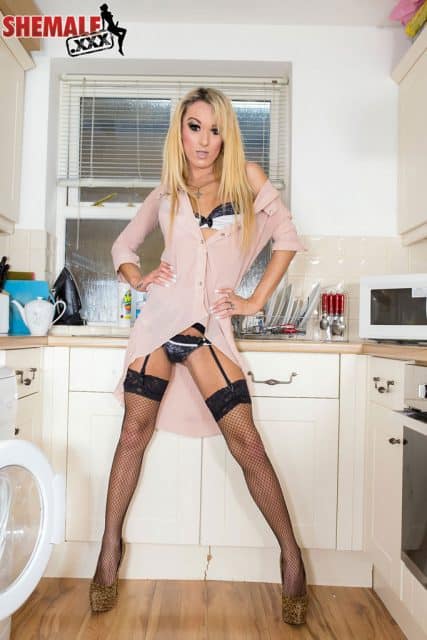 Take a trip across the pond and you will be amazed by the adult film exploits of British TS starlet Mia Maffia! This blonde bombshell is famous for her captivating solo shoots that she films her official solo website Miamaffia.xxx  and for her saucy hardcore sex scenes that have featured within such best-selling DVD feature releases as Popular TGirlz 3 and Tranny Handies 2. Named as the "Best International Model (West)" at the 2017 Transgender Erotica Awards, we have no qualms in stating that Mia Maffia was quite possibly the most popular British TS star of 2016 and definitely remains one to watch in 2017!