Ever wanted to get up close and personal with your favorite performers? Don't worry, the adult industry has you covered!
You've probably noticed that virtual reality headsets have been taking the entertainment industry by storm. As Sony, Samsung, Microsoft, Google and many more tech companies begin to incorporate virtual reality into computer games, TV and multimedia experiences, it was only a matter of time before the adult industry followed suit! As such, many porn production companies have begun to shoot some sensational scenes which make it feel as if your favorite performers are in the room with you.
What's more, many of these VR porn sites have started to branch out and produce some titillating BDSM, fetish and femdom content. It's every kinkster's dream come to life!
Eager to explore the wonderful world of VR fetish porn? Then you're in luck; we've listed three of the kinkiest VR porn sites which let you live out all of your deepest, darkest desires with your favorite porn stars:
1 – Virtual Taboo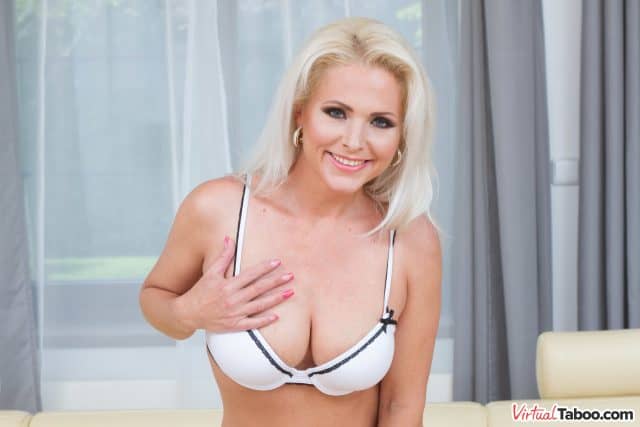 Virtual Taboo is a fan-favorite VR fetish porn site because if offers a wide range of immersive sex experiences; from BDSM and femdom to foot fetish, stockings, MILF, secret sex, JOI and taboo relations scenarios.
What sets Virtual Taboo apart from all the rest is the fact that it delivers all manner of soft-core and hardcore VR experiences that will satisfy seasoned kinksters as well as introducing novices into an exciting new porn genre.
With 2 updates posted every single week, as well as unlimited streaming and downloads, there's no disputing that Virtual Taboo sets the bar pretty high when it comes to VR fetish porn.
2 – Czech VR Fetish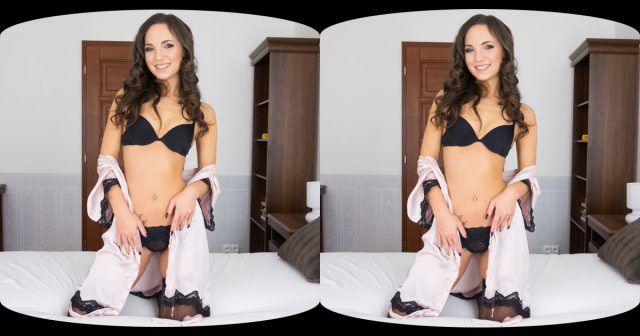 You may think that Czech VR Fetish sounds familiar. Well, you're right! It's the sister site of Czech VR – an incredibly popular virtual reality porn network that we've featured in our Top 10 VR Porn Sites of 2018.
But here's the thing; Czech VR Fetish goes one step further than its predecessors and offers viewers over 240 immersive fetish porn videos. These raunchy virtual reality sex scenes let you live out all of your deepest desires in a virtual setting. From latex and BDSM to fisting, femdom and face sitting, Czech VR Fetish is a no holds barred porn network for curious kinksters.
(Oh, and did we mention that Czech VR Fetish hosts some of the hottest European stars in the industry? So if you love a domme with a French, Italian, German Spanish, Czech accent then you've come to the right place!).
3 – Stockings VR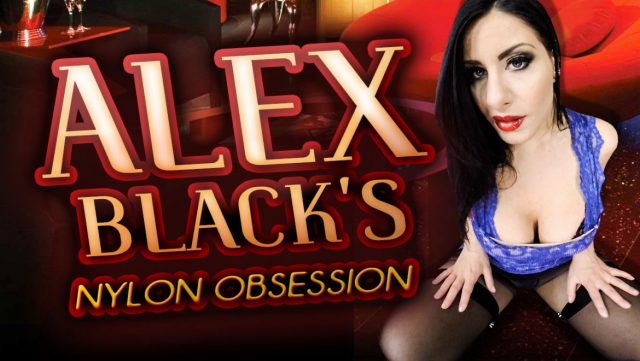 Concluding our list in fantastic fashion is Stockings VR. You can probably guess what their specialty is! Stockings VR pride themselves on being 'The Only True Lingerie Fetish VR site' so if you have a foot, leg, pantyhose or stocking fetish then Stockings VR is going to become your new favorite porn site.
This thrilling VR fetish porn network also features an incredible collection of BDSM, femdom and taboo relations scenes. Our top picks? They'd have to be Nataly Cherry and Victoria Puppy's The Schoolgirl and the Domme, Alex Black's Nylon Obsession and Alexis Crystal's Angel In Black Panties. Whatever your kink, Czech VR Fetish has an immersive experience that will bring all your wildest fantasies to life.
So what do you think of our list? Have you explored the world of VR fetish porn? Let us know your thoughts in the comments section below!