Personal Info
Name : Carter Cruise
Hometown : Atlanta, Georgia (US)
Date of Birth: April 24th 1991
Measurements : 36C – 27 – 35
Bra/ Cup Size : 36C
Boobs : Real
Height :  5'4 (1.63m)
Weight : 125lbs (57kg)
Hair Colour : Blonde
Eye Colour : Blue
Tattoos : Harry Potter Deathly Hallows symbol on the inside of her right arm and the script 'I feel there is an angel in me' along the left side of her rib cage
Piercings: Navel, tongue and nipples
Years Active : 2013 – present
Number of Scenes : 178+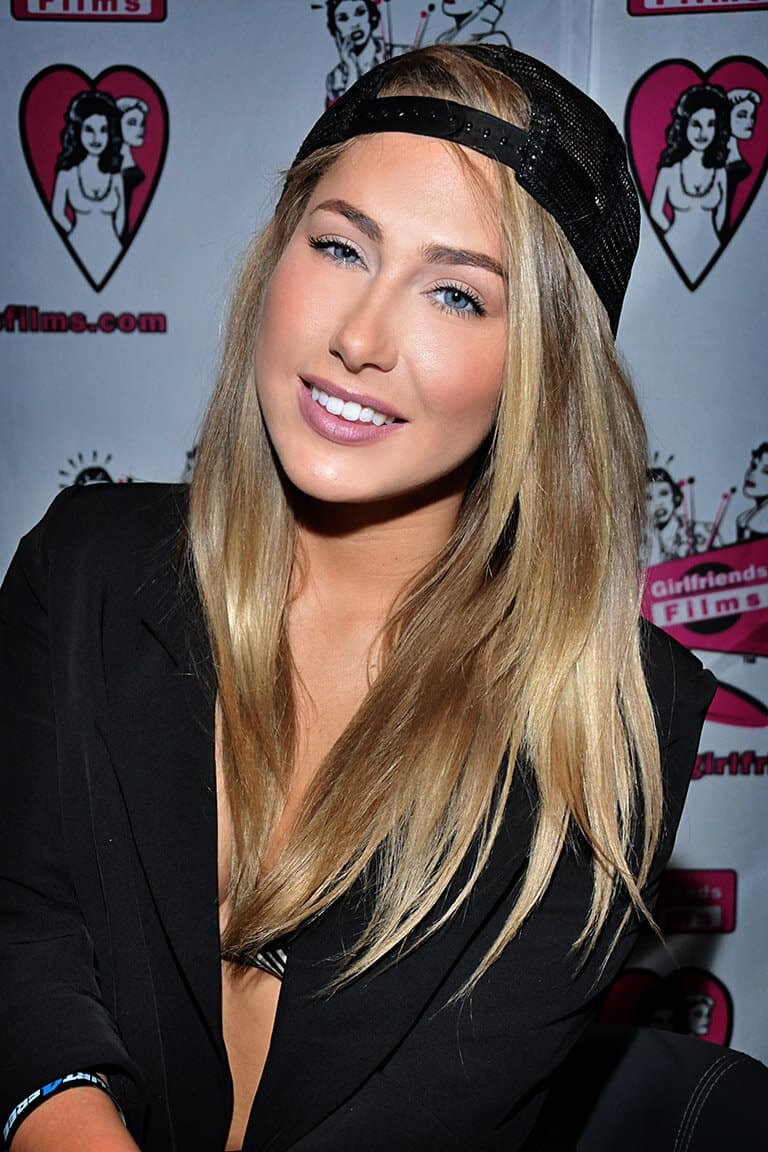 Image Sourced from Wikimedia, Attribution :  © Glenn Francis, www.PacificProDigital.com
Carter Cruise was born in Atlanta, Georgia, and grew up in Cary, North Carolina. Currently living in Los Angeles, California, Carter has always seen herself as more of a 'Cali Girl' and noted during her IAFD interview with Gabriel Lan in November 2014 that;
"I'm originally from Atlanta, but I grew up in Cary, NC, which is like, the 5th safest place in America or something crazy like that. We call it "The Bubble." I've always been a Cali girl at heart though. When I was a little kid I would get so mad at my parents like, "why do we live here? It's so BORING, I wanna live in LA!"".
Carter was home-schooled as a child and enrolled at East Carolina University when she was 18 years old. Majoring in psychology and pre-law, Carter also worked as a lifeguard and Hooters girl whilst attending college and she pledged to a sorority as a freshman. Talking about her college days during her IAFD interview, Carter revealed that she used to be incredibly shy and focused on her studies before she pledged to her sorority;
"It's funny because when I pledged I was the biggest square ever. I was a psychology/pre-law major and I didn't do anything except study and workout. My freshman superlative was "most likely to cure cancer".
Although she embraced college life and loved her days as a sorority girl, Carter had always wanted to work in the entertainment industry and has commented during a Cosmopolitan feature article carried out in December 2014 that she only enrolled at East Carolina University to stay with a boyfriend she was dating at the time;
"I've always known since I was really young that I wanted to be in the entertainment industry. I would have never gone to college in the first place if it weren't for the guy I was dating at the time. I didn't want to go to college. I wanted to move to New York or LA and figure out my life, but I didn't want to leave him. I'm not sad I made the decision because I think it worked out for the better. You can't help how you feel…
I had this kind of realization that I'd been living my life for everyone else and it was making me so incredibly unhappy. So I took a semester off school to focus on myself. I sat down and I made a list of the experiences I wanted to have in life. I want to experience everything, even bad things. Then I made a list of what I am good at".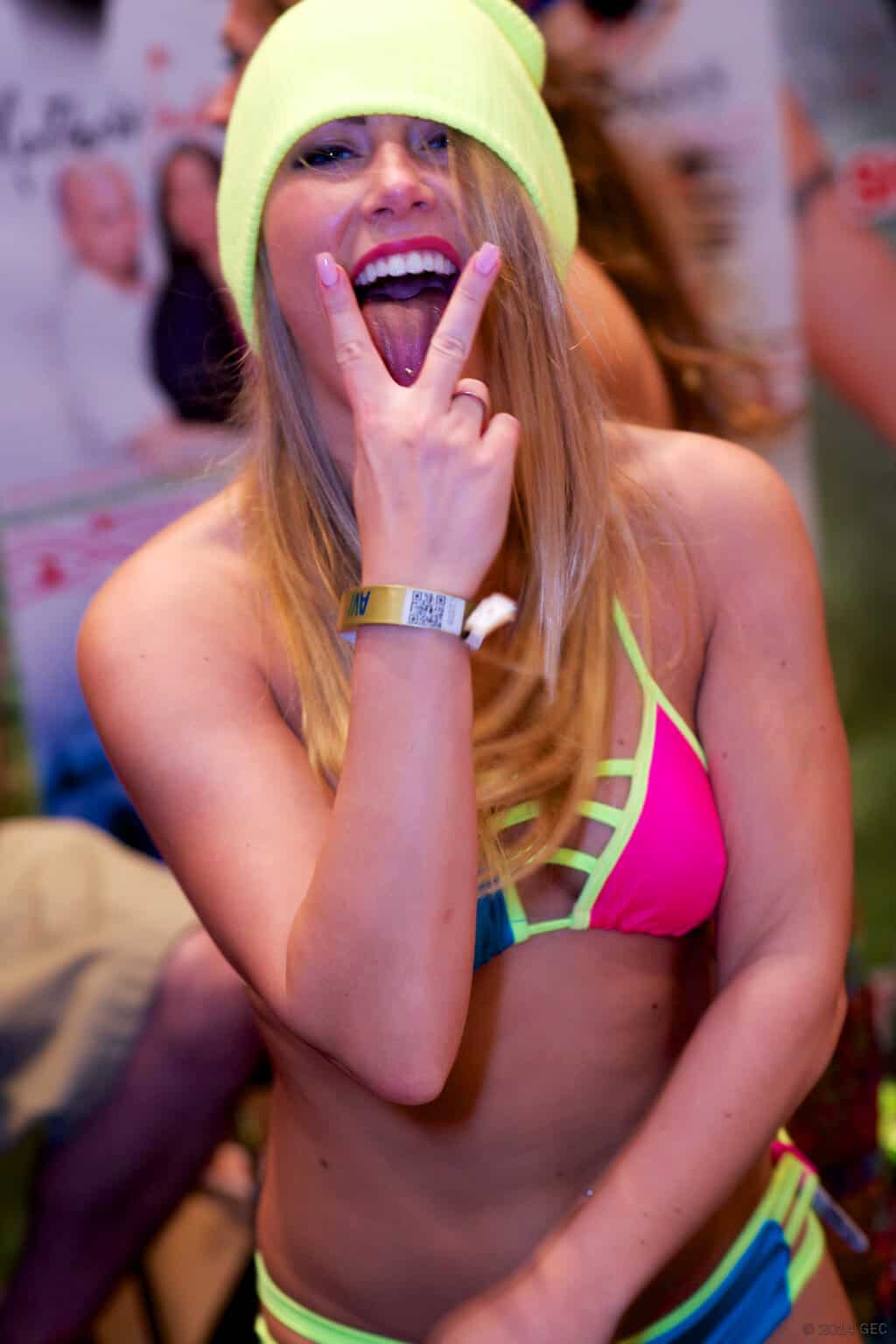 Consequently, after pursuing some erotic modelling shoots in the summer of 2013, Carter decided to postpone her studies and pursue a career as a porn star. For their part, Carter's parents have always been supportive of her career choices. During her Cosmopolitan feature article in December 2014 Carter explained how;
"My parents are awesome [about what I do]. They're two of the most incredible people I've ever known. Growing up they were very conservative, Christian typical Southern parents. But they're both intelligent people and as times have changed they've really adapted. They haven't kept their old-school beliefs. My dad's the biggest feminist and he raised me to know that you don't need a man. Since I was little, he'd have me meeting with women CEOs or writers or architects or entrepreneurs. I talked to him the other day and I was like, "I'm sorry, I know this isn't what you imagined for me but I appreciate how supportive you're being." He was said, "The problem with raising an independent, empowered woman is that she might actually become independent and empowered!".
In fact, it was Carter's father who encouraged her to reach out to fellow young female porn star Bella Knox who has now become Carter's close friend;
"Speaking of friends, Belle Knox [the "Duke porn star"] and I are actually friends. When she was first outed, a lot of girls were jealous of the overnight fame she got. I have to admit, I wasn't that stoked either. I came in being the "college girl" and suddenly found that title given to someone else. But my dad actually encouraged me to reach out to her because I was one of the few people who could really understand what she was going through. I realized I was being selfish and immature, and needed to put aside my own competitive spirit. I respect Belle for the way she has dealt with the negative media attention. I can't even imagine going through some of the things she's experienced, especially the way people went after her family. I was disgusted and appalled by the way civilized society tormented an 18-year-old woman for being sexual. The whole affair really demonstrated how important it is that we improve sexual education and tackle stigmas, as well as foster compassion and empathy between people".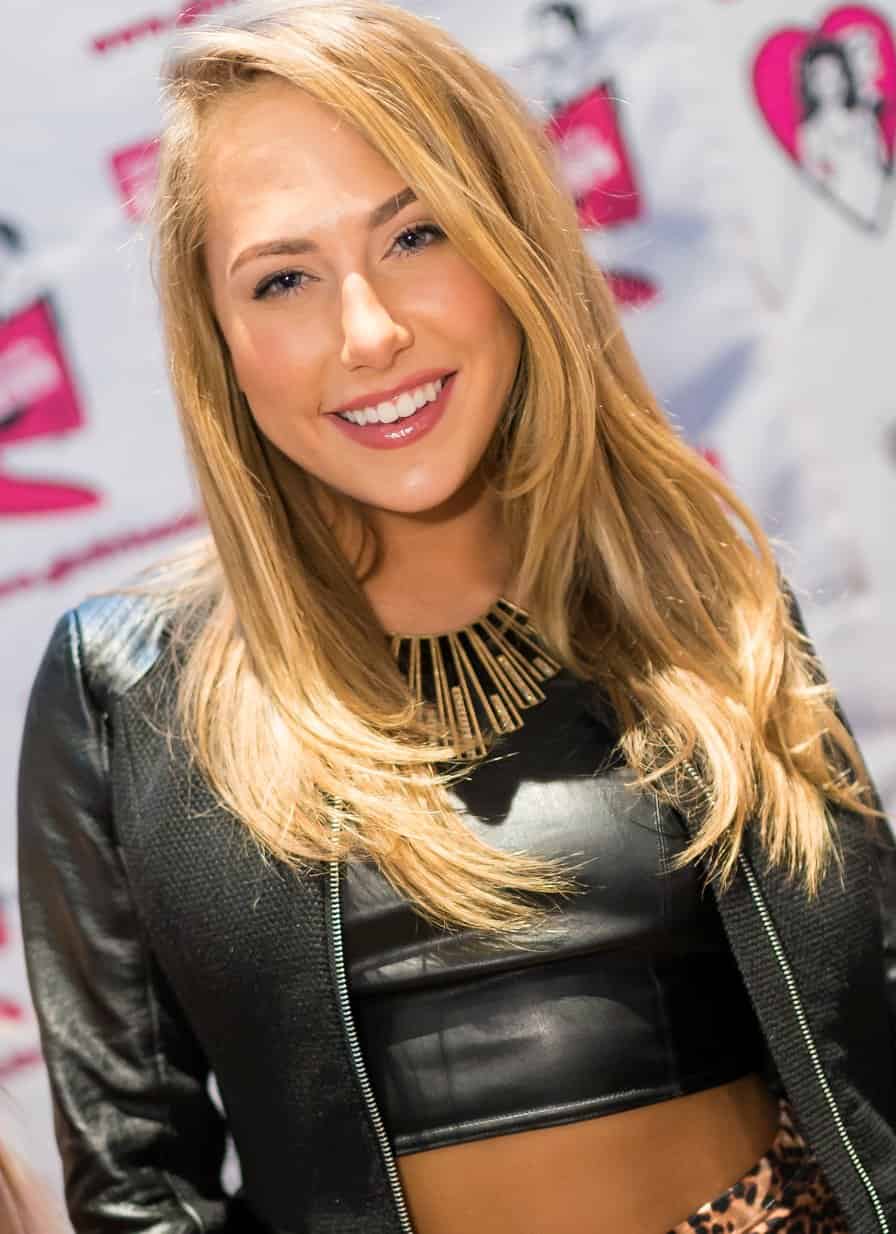 Carter Cruise : Adult Film Career
In August 2013 Carter contacted the Florida adult film talent agency East Coast Talents and was booked to film her first ever sex scene for the realitykings.com production Pussy Fest. Despite her blonde bombshell looks Carter has always been shy and reserved, stating within interviews that she never even used to wear bikinis before working within the adult entertainment industry! As Carter explained during her interview with Gabriel Lan from IAFD in November 2014;
"I never thought I was pretty enough for porn! I was so nervous when I applied to agencies that they would all turn me down. I'm happy with the way I look, but I've never thought of myself as a "model" or anything like that. Even now when people ask to photograph me, I'm like, "really?" I just wanted to live an adventure, and to explore sexual deviance on a first hand basis".
Even though Carter has never thought of herself as having 'model looks', unlike many female porn stars she has never undergone cosmetic surgery and has no plans to do so in the future. As Carter has explained in her own words;
"I can't say for sure how I'll feel 5 years from now, or even one year from now about plastic surgery, but I don't see myself ever being one to go that route. I don't think there is anything wrong with it, but like I said, it isn't the image or values I want to promote. We create these women with surgery and makeup, and then present them to girls (and boys!) as a standard, which can never be upheld because so few people are actually born with those genes. I think some girls feel like the only way they will be able to succeed is to change themselves, in appearance, and eventually in who they are as a person".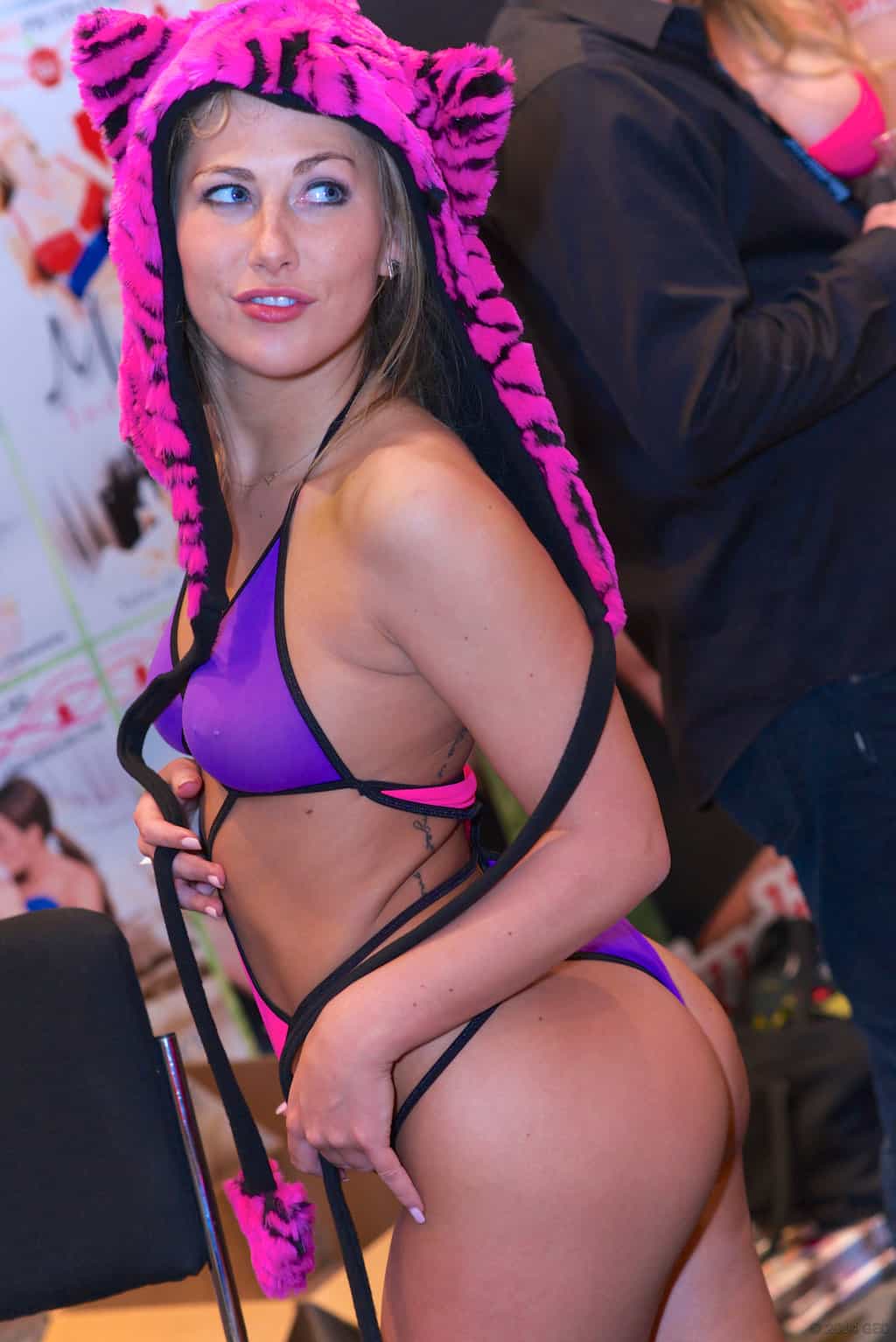 Carter's first adult film shoot for realitykings.com was a group sex scene with porn stars Teagan Summers, J-Mac and Levi Cash and it paved the way for Carter to appear in a wide range of raunchy pornographic productions throughout 2013 for the Bang Bros Network and the Fetish Network. Amongst some of Carter's fan-favourite performances in 2013 DVD feature releases include her five way lesbian sex scene in Strip Dodgeball, her boy/girl sex scene in Carter's Cosmic Fuck, her lesbian sex scene with Alexa Aimes in Fine Ass Lesbos, her three-way sex scene in Taboo 18 22 and her foot fetish lesbian sex scene in Footjob Addict 12.
In March 2014 Carter moved from North Carolina to Los Angeles whereupon she signed with the industry leading Spiegler Girls casting agency. Carter has discussed in previous interviews how becoming a Spiegler Girl enabled her to become friends with fellow female performer Dakota Skye, noting that;
 "Dakota and I actually started porn the same weekend at Fetish Con last year in Tampa with the same agent. I met her briefly and we would see each other occasionally but I was only shooting on the weekends due to class so we didn't become friends until later. We really bonded over becoming Spiegler Girls. She had already been talking to him and we were on set together when a director texted me and told me I should call him too. We went back to her apartment and we're like, "do we call now? should we wait 5 minutes? what do we say? what if he only takes one of us?" There's a lot of competition in porn, like any entertainment industry, so it's great that we can cheer each other on. Sometimes I'll tease her like, "Ugh, Dakota, you got box cover over me again!" but she's just so cute, I'd put her on the box cover too!".
Within less than a year of working within the adult entertainment industry Carter had already begun to perform within a wide range of boy/girl hardcore sex scenes as well as lesbian-themed erotica. Carter discussed during her IAFD interview with Gabriel Lan from IAFD in November 2014 that she has always wondered whether she was bisexual or lesbian;
"I had always wondered if I liked girls, because I did like girl/girl porn, but where I'm from that's not something people really talk about. I had a good friend in high school whose mom was lesbian but that was pretty much the only exposure I got to that lifestyle. I've always been very sexual, but also pretty shy about my own sexuality, so I never felt comfortable bringing it up with anyone. The first time I kissed a girl was a few months before porn, but we didn't really do much of anything. Neither of us had ever been with a girl so we didn't really know what to do…
Sex with women is so much different. Of course the end goal of getting off is the same, but women are so much more complex, both emotionally and physically, than a man. If a guy's dick is hard, he's turned on, if he cums, it's obvious you got him off. Girls can fake, though, and the vagina is so complex that even if you know exactly how to please one girl, you may know nothing about another girl. Also, if a girl isn't mentally turned on, it really doesn't matter what you do to her physically. So the first step to pleasing a woman is to get in her head and turn her on that way. It's harder, but also more interesting to get a girl off, and I enjoy that challenge of learning".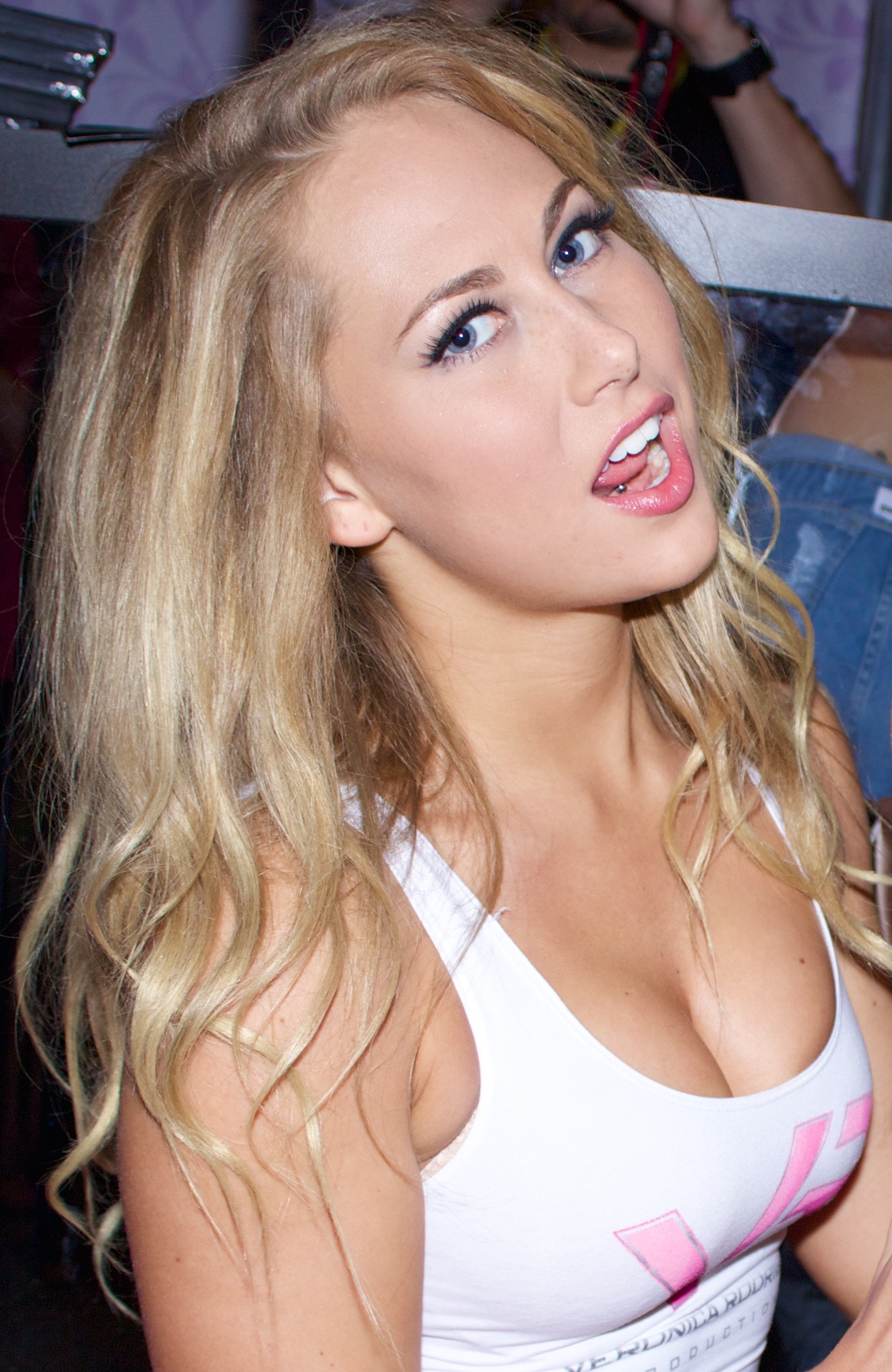 In addition to shooting a multitude of lesbian-themed erotica, Carter has also never shied away from filming anal sex scenes. As Carter herself explained;
"I had done anal with a few people in my personal life before porn, but I wasn't terribly experienced in it. My first anal scene actually wasn't supposed to come out for a year, but the company got sold or something and they ended up releasing it 2 weeks later! I was mad at first because so many people told me to wait, but now looking back I'm glad it happened that way. My first DP was off camera but during another scene. We only did it for a minute or so, I just wanted to see what it felt like, and then I ended up doing it on camera like a week later".
Some of Carter's most popular anal-oriented productions include the 2014 Evil Angel DVD feature Alien Ass Party 3 which was nominated for "Best Anal Movie" at the 2016 AVN Awards, Carter's Anal College which was shot for Girlfriends Films in 2014 with Dakota Skye, Carter's 2015 Airerose Entertainment DVD feature release All Access: Carter Cruise alongside rising female porn stars Adriana Chechik and Aidra Fox which earned her a nomination for "Best Double Penetration Sex Scene" at the 2015 AVN Awards, All Stuffed Up with Bonnie Rotten for Evil Angel in 2015 which was nominated for "Best Anal Movie" at the 2016 AVN Awards, as well as Gangbang Auditions 30. Carter starred in all the hardcore sex scenes featured within this Diabolic Video DVD feature release and it was nominated for "Best Orgy/Gangbang Movie" at the 2016 AVN Awards.
Carter's big break came in September 2014 when she was cast in the lead female role for the New Sensations DVD feature release Second Chances. Directed by Jacky St James and Eddie Powell, this pornographic production was instrumental in Carter Cruise becoming the second female porn star ever to win the AVN "Best New Starlet" award and "Best Actress" award in the same year after Jenna Jameson achieved the same impressive feat in 1996. In fact, within less than a year of working within the adult entertainment industry, Carter had been nominated for nine AVN awards! Some of Carter's most impressive adult film accolades that she has received to date include;
2014: Nightmoves Awards winner "Best New Starlet (Fan's Choice)"
2015: AVN Awards winner "Best Actress" Second Chances
2015: AVN Awards winner "Best New Starlet"
2015: AVN Awards winner "Best Romance Movie" Second Chances
2015: XBIZ Awards winner "Best Actress – Feature Movie" Second Chances
2015: XBIZ Awards winner "Best Actress – All-Girl Release" Lesbian Vampire Academy
2015: XBIZ Awards winner "Best New Starlet"
2015: XRCO Awards winner "New Starlet"
2015: Spank Bank Awards winner "Newcummer of the Year"
2015: Spank Bank Awards winner "Best Vocals"
2015: Spank Bank Awards winner "Tweeting Twat of the Year"
2015: Spank Bank Technical Awards winner "Notorious V.A.G."
2015: Spank Bank Technical Awards winner "Most Talented Tramp"
2015: Spank Bank Technical Awards winner "Most Likely To Mix A Beat While Being Ass Fucked"
2015: Spank Bank Technical Awards winner "Favourite Porn Star Of Girlfriends Everywhere"
2016: AVN Awards winner "Best Three-Way Sex Scene (Boy/ Boy/ Girl)" Carter Cruise Obsession (with Jason Brown and Flash Brown)
2016: AVN Awards winner "Best Ingenue Movie" Best New Starlets 2015
2016: XBIZ Awards winner "Interracial Release of the Year" Carter Cruise Obsession
2016: XBIZ Awards winner "Best Sex Scene – All Girl" Jessie Loves Girls (with Jessie Andrews)
2016: Spank Bank Awards winner "Best Ass Licking Artist"
2016: Spank Bank Awards winner "Fucking Nerd of the Year"
2016: Spank Bank Technical Awards winner "Professional Dick Cuddler"
2016: AVN Awards nominee "Female Performer of the Year"
2016: XBIZ Awards nominee "Female Performer of the Year"
2016: XRCO Awards nominee "Female Performer of the Year"
As well as her string of adult film awards, Carter has also established a glowing reputation within the adult entertainment industry for her amicable attitude whilst on set. Carter has attributed this positive work ethic to the fact that;
"I genuinely love my job, so it's easy to have a good attitude on set. I WANT to be there…Sometimes I'm like, "but I don't wanna do reverse cowgirlllllll" but then I'm like, "wait, you have the best job in the world! Stop being a lazy butt and have some fun!" Plus, who can be in a bad mood when you're cumming that much?… I feel like this is what I am supposed to be doing and it was inevitable. If I hadn't ended up in porn it would have been because I was too scared or insecure, and allowing negativity to control your life never ends well".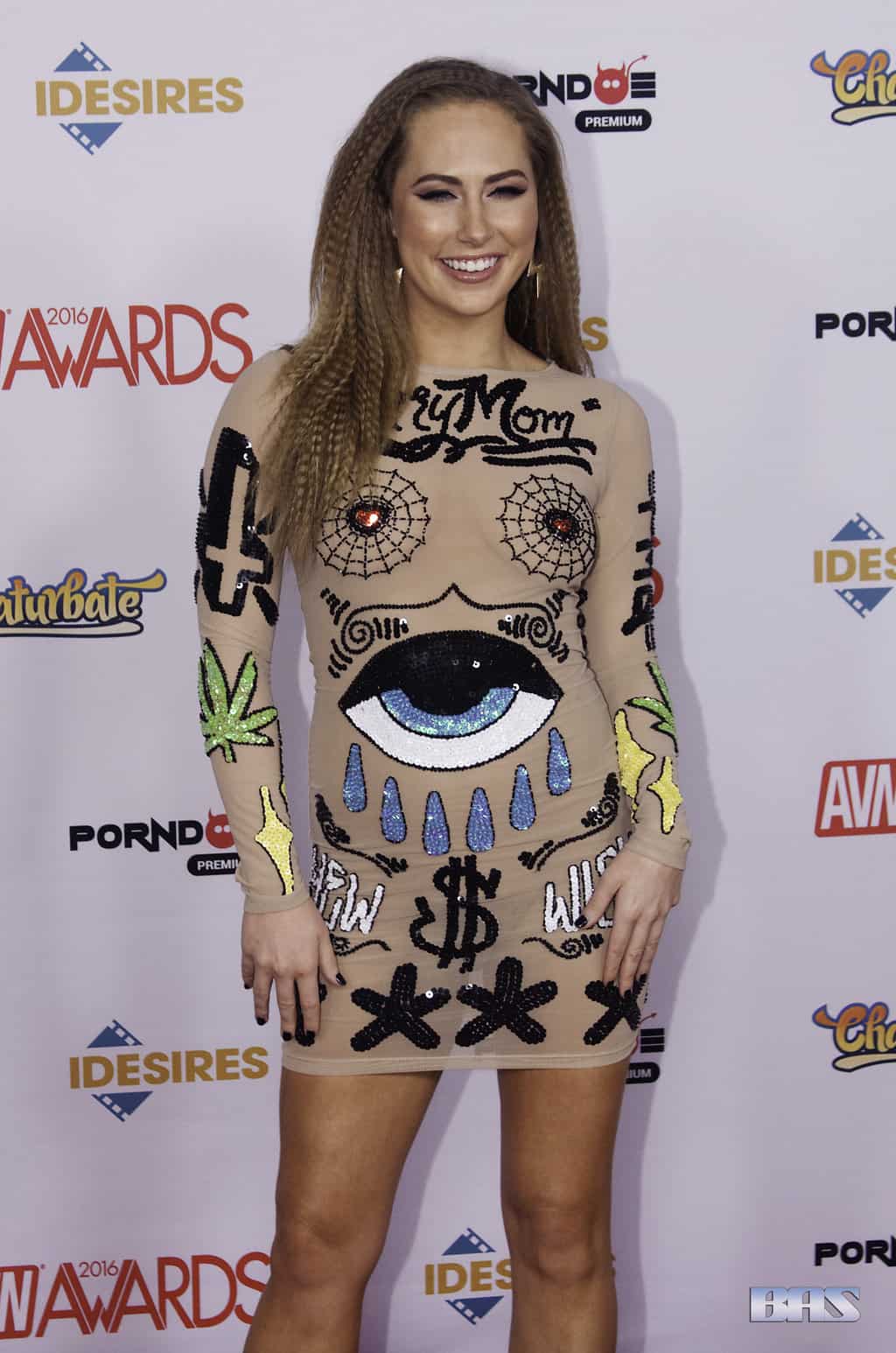 Following her success at the 2015 AVN Awards, Carter signed an exclusive one year performance contract with Axel Braun Productions whereupon she began to feature within their popular parody releases such as Cinderella XXX, Batman vs. Superman XXX and Supergirl XXX. In November 2014 Carter was also chosen to be the brand ambassador and spokesmodel for the gonzo production company Airerose Entertainment.
Carter Cruise : Signature Showcases & Fetish Content
Carter's sex appeal and immense popularity have led to her appearing in multiple signature showcases throughout her career. Carter's first signature showcase was shot in 2014 for Digital Sin and was titled Meet Carter, Following the commercial success of this initial signature showcase, Carter has featured within All Access: Carter Cruise in 2015 for Airerose Entertainment, Carter Cruise Obsession 1, 2, 3 and 4 which were distributed via Blacked.com throughout 2015, Carter Cruise Wide Open which was directed by fellow female porn star Kayden Kross for Manuel Ferrara Productions in 2015, Carter's Anal College for Girlfriends Films in 2015 as well as Cruise Control and My Name Is Carter which were both directed by Axel Braun for Wicked Pictures in 2016.
During her interview with RatedXLife in May 2015, Carter revealed her porn horror stories and discussed the ways in which working within the adult entertainment industry has enabled her to explore her own sexuality. As such, in addition to appearing in signature showcases, Carter has also experimented within the fetish lifestyle market. In fact, since July 2014 Carter has filmed a wealth of BDSM and femdom content for the fetish lifestyle porn site Kink.com. Fans eager to view Carter Cruise's wilder side should check out her Kink.com content such as Whipped Ass 9 which was nominated for "Best Fetish Release" at the 2015 Nightmoves Awards, her appearances within the Public Disgrace web series from August 2014 onwards, her online sex scenes in The Upper Floor which were distributed in August 2014 as well as her March 2015 video Satanic Virginal Sacrifice of Carter Cruise that also starred the formidable femdom performer and director Maitresse Madeline Marlowe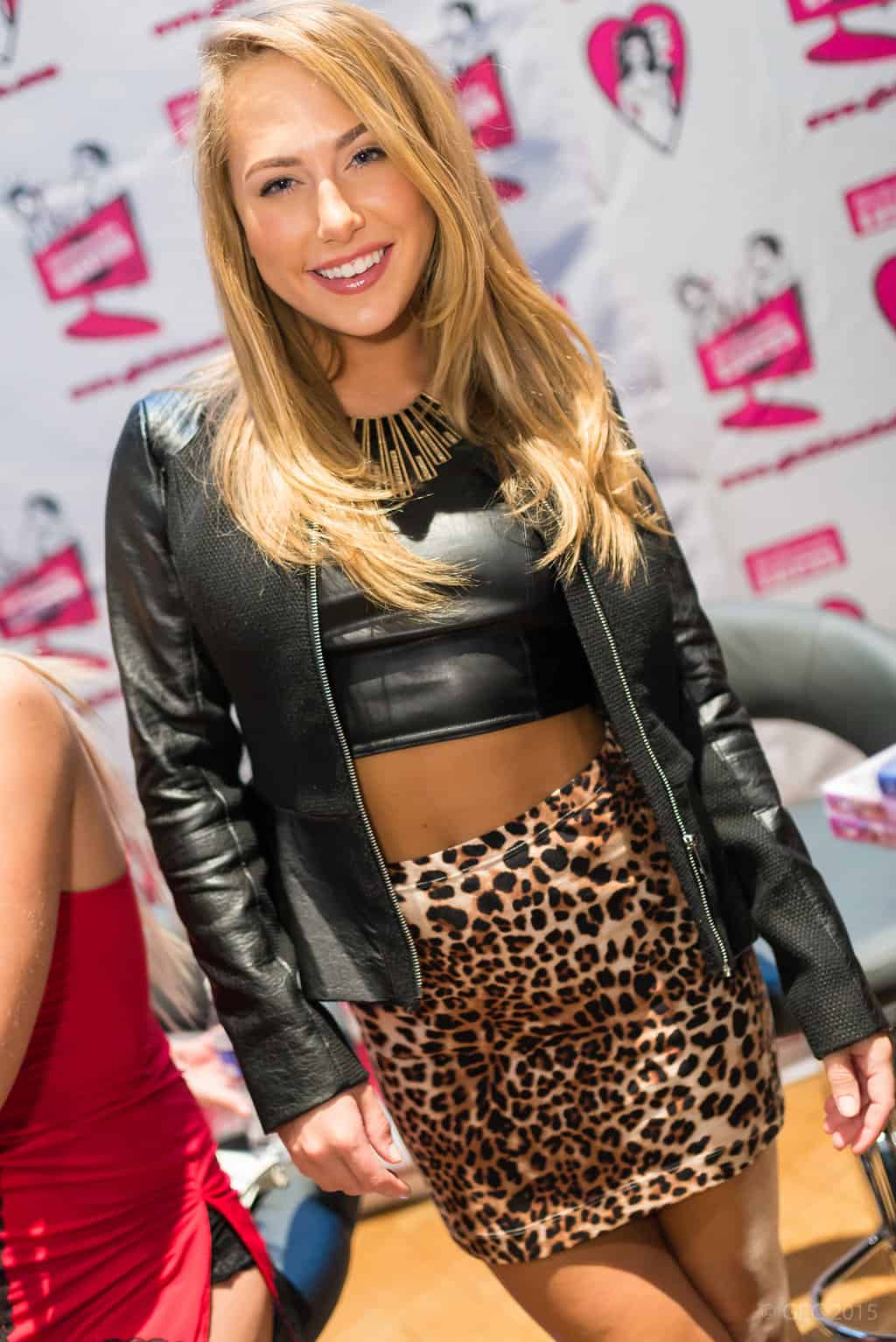 Carter Cruise : Avid Explorer, Talented Blogger & Future Plans
Carter loves to travel and although she has only shot pornographic productions within America she has high hopes to shoot across the globe as her career progresses;
"I've been to a few places for work, but all in the US. I hope as my career progresses to travel to more places. Europe, Australia, and South America are all on the list of places I'd love to work. I'd also love to get an inside peek into the Japanese porn industry!… I kind of like the Japanese hentai porn too – they come up with the most fucked up story lines! There's something that's just so hot about a pretty girl getting fucked by a monster who she's disgusted by, but the dick is so good she can't stop cumming. It's the same concept as the taboo genre where the sex is so wrong, but it's so good you can't stop yourself. I think people like that stuff because almost all of our first sexual experiences, either alone or with a partner, were "wrong" based on societies standards. That carries over into adulthood and we're turned on by that taboo element of sex…Outside of porn, I've wanted to go to Egypt since I was a kid, the history and culture fascinates me".
In addition to her adult film exploits Carter Cruise is also a keen blogger who constantly updates her Tumblr with articles such as How To Get Into Porn (For Guys). Carter has also used her adult film expertise to contribute to multiple sex advice blogs and has been interviewed for many popular publications including Cosmopolitan, Elite Daily, Total Frat Move, Bro Bible and Playboy Magazine but to name a few! As Carter explained during her 2014 Cosmopolitan feature article;
"My whole life I've been fascinated with branding and I came up with this idea to create this brand of "Carter Cruise" where I could do everything I wanted to do. I wanted to write, I wanted to act, I wanted to make music, I wanted to do fashion. I was like, "How can I do all of these things in one lifetime?" Porn was the first step because it gave me the capital and the connections to not only build my brand but also to lay the foundations for other creative things that I wanted to get involved in".
This creative spirit and urge to establish her own brand has led to Carter dabbling in a wide range of interests; from writing, travelling and learning how to DJ, to producing her own music and potentially directing her own pornographic productions in the future. In fact, Carter has discussed writing her own book and in January 2015 she released her first track, DUNNIT. This musical collaboration with DJs Styles&Complete and Crichy Crich was distributed via Buygore Records.
When asked about her future plans during her IAFD interview Carter has expressed that;
"I can't give away all my secrets! But as far as porn goes I want to travel and shoot in other countries, and I want to write and direct. I want to create social change and initiate sexual education reform, and challenge the stigma and stereotypes of sex workers. I'd love to see sex worker reform as well. Awards are great, but I hope to do more with my career than just that. Outside of porn, I've been learning to DJ and produce music. Music is something that brings people together, and I'd love to be a part of that. I also like to write and writing a book has been one of my biggest goals since I was a kid. I want to experience as much of the world as possible, and share those experiences with others. I think that's the most important tool to opening minds and bringing people together, because it creates greater understanding and compassion".
Fortunately, you can keep yourself updated about all of Carter Cruise's international adult film exploits and alternative business ventures by checking out her official social networking channels online today. From learning about her latest DVD feature releases and upcoming public appearances to registering for one of her adult cam-site live chat sessions, these links will ensure you don't miss one second or saucy snap from Carter Cruise's adult film career!
Social Networks
Official Blog Site : http://cartercruise.tumblr.com/
Twitter : @CarterCruise
Instagram : @cartercruise
Facebook : https://www.facebook.com/CarterCruiseOfficial
Chaturbate Profile : Chaturbate
Kink Profile : http://www.kink.com/model/54627
IMDB Profile : http://gb.imdb.com/name/nm6081001/