Personal Info
Name : Kayden Kross
Alias: Kayden Cross, Jenna Nickol, Jenna Nikol
Date of Birth: September 15th 1985
Home Town : Sacramento, California (US)
Measurements : 32D – 22 – 34
Bra/ Cup Size : 32D (70D)
Boobs :  Enhanced
Height : 5'7 (1.70m)
Weight : 115lbs (52kg)
Hair Colour : Blonde
Eye Colour : Blue
Years Active : 2006 – present
Number of Scenes : 150+ (as a performer) , 10+ (as a director)
Image Sourced from Wikimedia, Attribution :  © Glenn Francis, www.PacificProDigital.com
Blonde, blue-eyed and beautiful, Kayden Kross is a drop dead gorgeous adult film star who has been captivating her fans, friends and fellow porn stars since 2006! Kayden was born and raised in Sacramento, California. Born of Swedish ancestry, Kayden was raised by her mother in the foothills between Sacramento and Placerville. During a blog post which she wrote in 2014 titled Modern Love, Kayden candidly revealed how her father had abandoned her family when she was a small child;
"My mother thought she had done everything right. She had enrolled in college and knocked out the general requirements while working an office job at a firm related to the career she intended to pursue. There she met my father — a handsome, well-educated finance guy with an aggressive style and big ambitions…
They dated for a few years, married and about nine months later welcomed a child into the world: me. They decided that the rest of my mother's college funds would go toward a down payment on a house, and she would stay home with the baby. It was 1985…
Five years later, I sat with my mother on her bed in a house we would soon lose while she read me a last bedtime story before her water broke and she carted us to the hospital for the birth of my sister. By then my father was gone for good, attending to another pregnancy he was responsible for, leaving my mother financially strapped with full-time responsibility for two young children. She never remarried".
Although she has often stated that she was a 'book nerd' during her high school years, Kayden began working as an erotic dancer at a local strip club called Rick's Showgirls when she was 18 years old. Kayden's motivation for working at this strip club in Rancho Cordova, California, was to raise enough money in order to rescue a pony from being killed at a local slaughter house. After rescuing this pony and keeping it for eight months, Kayden continued to work as a stripper in order to pay off her car loans and other debts.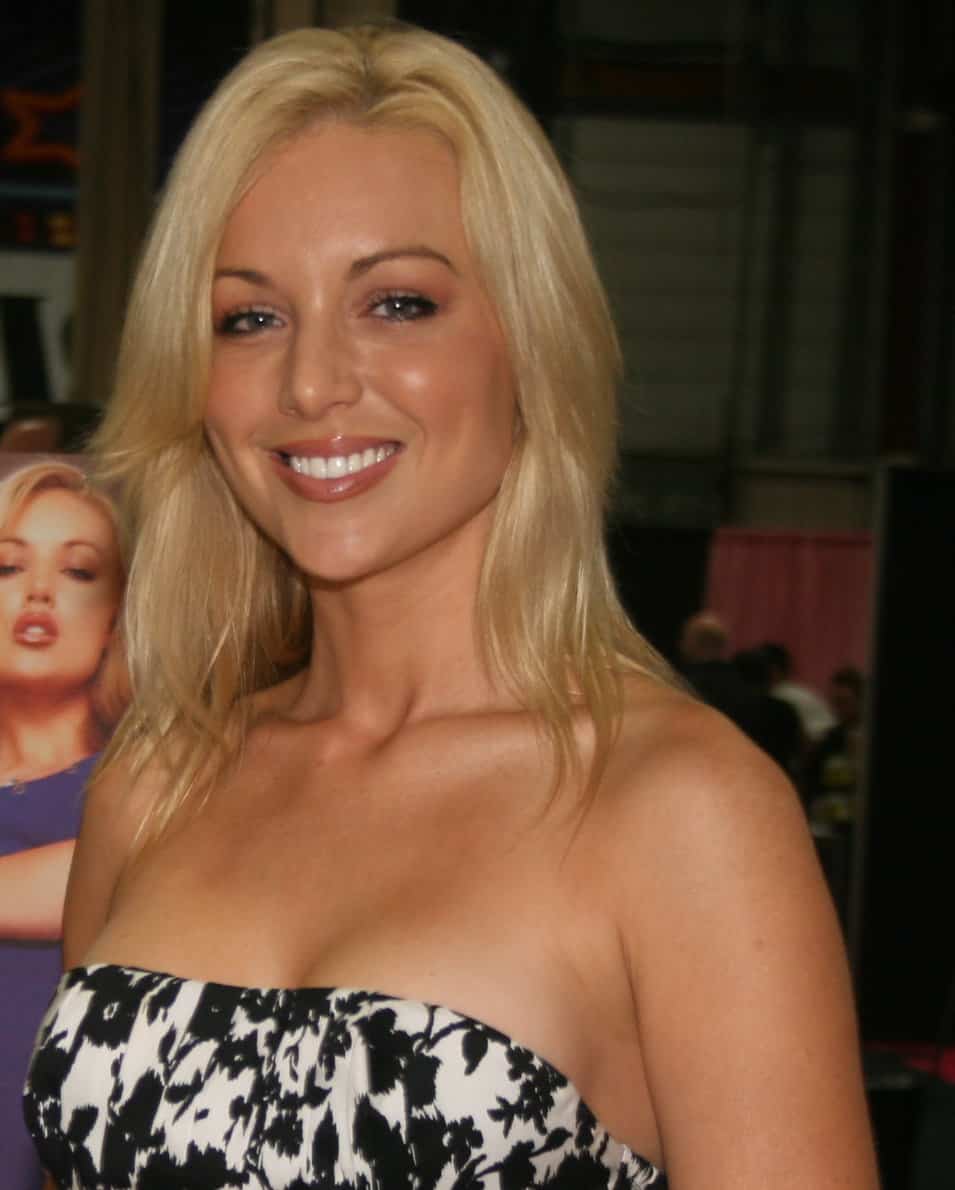 Kayden Kross : Adult Film Career
Kayden Kross filmed her first ever sex scenes when she was 21 years old. At the time Kayden was attending Sacramento State University and working as a house dancer at a strip club in Sacramento. During her Modern Love blog post that was promoted on the New York Times website in September 2014, Kayden conveyed how;
"At 19, I had earned my first associate degree and transferred to Sacramento State. What I wanted from a college education was stability and financial security, because during my childhood we had had neither…Growing up, I was constantly aware of my mother's penny-pinching anxiety: the quiet calculations as she added up the cost of our school supplies, the flashes of anger each time we outgrew clothes. She would sit my sister and me down and hammer home the importance of education, making us promise we would put a college degree ahead of everything. "Secure your security," she would say…And that's what I intended to do. Then, a year into college, I began stripping. And the money I made allowed a radical change in my standard of living".
During this 2014 Modern Love blog post Kayden explained how her job as an erotic dancer permitted her to pay off her car loan, to begin investing in savings and stocks and enabled her to acquire a mortgage. Consequently, Kayden's increased income from stripping caused her to look at her college degree from a different perspective;
"I was closing in on a degree in a field that didn't interest me and one in which I wouldn't earn close to what I was already making. Throw in a suddenly tanking economy, and college began looking less like the ticket to financial security…When the housing market plunged, I felt trapped. I did, that is, until one slow Friday night at work when a man dropped $30 in my lap to hear him out. The next week I was on a plane for Los Angeles…Porn is a business of surprising contradictions. Many of the roles women play are submissive and subservient: We are the bored housewife, the penniless pizza customer (who must pay her bill in other ways) and the vulnerable secretary. But unlike in the real world, women in porn usually make more money than men for the same work, and with that can come a liberating power, both financially and sexually".
In this manner, Kayden signed an exclusive performing contract with Vivid Videos in November 2006 whilst she was still a senior studying at Sacramento State University and began to pursue a career as a porn star. In addition to modelling in adult entertainment magazines, Kayden also starred in the Vivid Videos DVD feature releases; Kayden's First Time, Hard Time, and Be Here Now.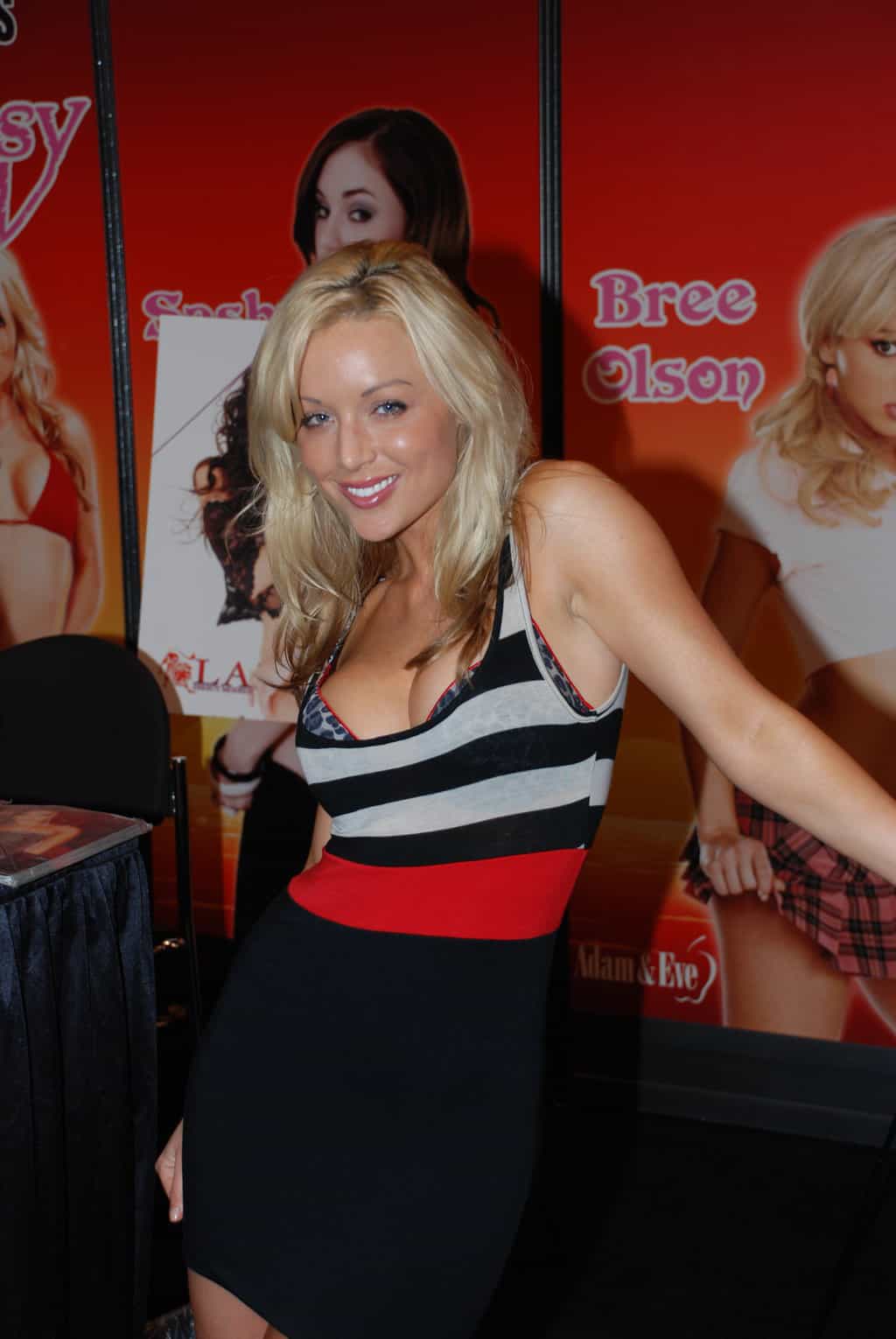 When Kayden's contract with Vivid Videos concluded a year later she did not renew the agreement and instead opted to sign an exclusive contract with Adam & Eve one month later. By September 2008 Kayden had been named Penthouse magazine's "Pet of the Month" and had launched her official solo website Club Kayden.
In 2010 Kayden signed an exclusive multi-year performing contract with Digital Playground. Her first Digital Playground pornographic production was titled The Smiths and it soon became an international best seller. Kayden followed this successful Digital Playground film debut with an appearance in their big budget DVD feature release Body Heat. Kayden's leading role in this popular production earned her two "Best Actress" accolades at the Nightmoves Awards and the Erotixxx Awards ceremonies.
In the same year Kayden also appeared in The 8th Day within which she portrayed Elin Nordegren, the wife of famous golfer Tiger Woods. This popular pornographic production went on to win the "Best Feature" accolade at the AVN Awards ceremony which Kayden hosted alongside female porn star Kirsten Price and male comedian Dave Attell. During 2010 Kayden appeared in another Tiger Woods themed DVD feature release, Tyler's Wood, which was produced by Adam & Eve Pictures. Kayden reprised her role as co-host in 2012; appearing alongside Wicked Pictures contract star Jessica Drake as well as hosting red carpet interviews with adult film performer Jesse Jane and guitarist Dave Navarro.
In 2011 Kayden was named in the famous CNBC list "The Dirty Dozen: Porn's Most Popular Stars" alongside her friends and fellow adult film performers Lexi Belle, Tori Black, Belladonna and Bobbi Starr amongst others. In fact, throughout her adult film career Kayden has amassed a wealth of adult film award nominations. Some of Kayden's most notable adult film accolades include;
2007: Adult Con winner —"Top 20 Adult Actresses"
2009: Hot d'Or Awards winner — "Best American Starlet"
2010: Venus Awards winner — "Best International Actress"
2010: Erotixxx Awards winner — "Best US Actress"
2010: Nightmoves Awards winner — "Best Female Performer (Fan Award)"
2010: TLA Raw Awesome Asset Awards winner — "Best Overall Body"
2010: AVN Awards nominee — "Female Performer of the Year"
2010: AVN Awards nominee — "Best Actress " — The 8th Day
2010: AVN Awards nominee — "Best New Web Starlet"
2010: XRCO Awards nominee — "Best Actress"
2011: AVN Awards winner — "Best All-Girl Group Sex Scene" — Body Heat (with Jesse Jane, Riley Steele, Katsuni and Raven Alexis)
2011: AVN Awards winner — "Wildest Sex Scene (Fan Award)" — Body Heat
2011: XBIZ Awards winner — "Female Acting Performance of the Year" —Body Heat
2011: MissFreeOnes Contest runner-up — "7th Place"
2011: Virtual Awards winner — "Female Porn Star of the Year"
2011: AVN Awards nominee — "Female Performer of the Year"
2011: XBIZ Awards nominee — "Female Performer of the Year"
2011: XRCO Awards nominee — "Best Actress"
2012: AVN Awards winner — "Hottest Sex Scene (Fan Award)" — Babysitters 2  (with Jesse Jane, Riley Steele, Stoya, BiBi Jones and Manuel Ferrara)
2012: AVN Awards nominee — "Crossover Star of the Year"
2012: AVN Awards nominee — "Female Performer of the Year"
2012: AVN Awards nominee — "Best Actress" — Love and Marriage
2012: AVN Awards nominee — "Best Supporting Actress " — Fighters
2012: AVN Awards nominee — "Best Group Sex Scene " — Babysitters 2
2012: AVN Awards nominee — "Best Group Sex Scene " — Top Guns
2012: XBIZ Awards nominee — "Female Performer of the Year"
2012: XBIZ Awards nominee — "Crossover Star of the Year"
2012: XRCO Awards nominee — "Best Actress"
2012: XRCO Awards nominee — "Mainstream Adult Media Favourite"
2013: XBIZ Awards winner — "Best Scene – All-Girl" — Mothers & Daughters
2013: AVN Awards nominee — "Best Group Sex Scene" — Nurses 2
2013: AVN Awards nominee — "Best Boy/Girl Sex Scene" — Con Job
2013: AVN Awards nominee — "Crossover Star of the Year"
2013: AVN Awards nominee — "Female Performer of the Year"
2013: XBIZ Awards nominee — "Female Performer of the Year"
2013: XBIZ Awards nominee — "Best Scene – Feature Movie" — Nurses 2
2014: XBIZ Awards winner — "Best Scene – Feature Movie" — Code of Honor
2014: AVN Awards nominee — "Best Group Sex Scene" — Bridesmaids
2014: XBIZ Awards nominee — "Best Scene – All-Girl" — Community Sex
2014: XBIZ Awards nominee — "Best Scene – Couples-Themed Release" — La Boutique
2014: XBIZ Awards nominee — "Best Scene – Feature Movie" — Bridesmaids
2015: XBIZ Awards winner — "Director of the Year – Non-Feature Release" — Misha Cross: Wide Open (with Manuel Ferrara)
2015: XBIZ Awards winner — "Best Scene – All-Girl" — Misha Cross: Wide Open (with Misha Cross)
2015: Spank Bank Awards winner — "Most Beautiful Seductress"
2015 : Spank Bank Technical Awards winner — "The American Dream"
2015: AVN Awards nominee — "Most Outrageous Sex Scene" — Fluid 2
2015: AVN Awards nominee — "Best Anal Sex Scene" — Evil Anal 22
2015: AVN Awards nominee — "Mainstream Star of the Year"
2015: AVN Awards nominee — "Social Media Star (Fan Award)"
2015: AVN Awards nominee — "Favourite Female Porn Star (Fan Award)"
2015: XBIZ Awards nominee — "Crossover Star of the Year"
2015: XRCO Awards nominee — "Mainstream Adult Media Favourite"
2016: XBIZ Awards nominee — "Best Scene – All-Girl" — Carter Cruise: Wide Open
2016: AVN Awards nominee — "Mainstream Star of the Year"
2016: AVN Awards nominee — "Most Outrageous Sex Scene" — Jesse: Sex Machine
2016: AVN Awards nominee — "Best Girl/Girl Sex Scene" — Screwing Wall Street: The Arrangement Finders IPO
2016: AVN Awards nominee — "Favourite Female Porn Star (Fan Award)"
2016: XBIZ Awards nominee — "Crossover Star of the Year"
2016: XRCO Awards nominee — "Mainstream Adult Media Favourite"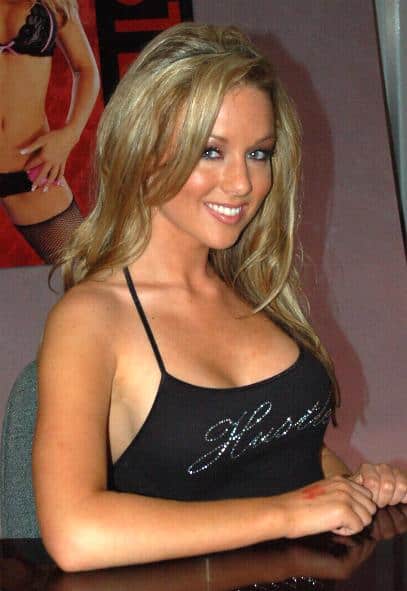 Kayden Kross : Mainstream Media Projects
Throughout her extensive porn star career Kayden has also appeared within a multitude of mainstream media projects. For instance, Kayden made an appearance within Season 3 Episode 1 of the FX comedy series The League. Kayden played the role of a porn star who was shooting a film in Andre's apartment.
In 2009 Kayden had an unaccredited role as a stripper in two episodes of the smash hit TV series CSI: Crime Scene Investigation; A Space Oddity and Death And The Maiden. During the same year Kayden also played the role of 'Hot Girl At A Softball Game' in an episode of the TV comedy series Rules of Engagement which starred Patrick Warburton, Megyn Price, Oliver Hudson, Bianca Kajlich and David Spade. Kayden has also played the role of Delilah within the TV series Life On Top. This would prove to become a recurring role throughout season 2 of the popular Cinemax TV series.
For many years Kayden has been a frequent feature on G4 Television; appearing as a guest host on The Naughty Show, The Dinah Girls, The Dinah Insider and Sexpo: South Africa, as well as featuring as a reality TV guest star on their popular 2007-2008 TV series The Block. Kayden has appeared as a guest on the G4 Television pop culture review show Attack Of The Show and was a part of the Gene Simmons: Family Jewels reality TV series.
In addition to her television appearances, Kayden has appeared as a guest on The Playboy Morning Show and Entertainment Tonight. Kayden also featured within numerous adult film documentaries including The Rise and Fall of Tuck Johnson and Belladonna's famous Aroused documentary which showcased sixteen of the world's biggest adult film stars including Alexis Texas, Tanya Tate, Jesse Jane, Lexi Belle and Allie Haze.
One of Kayden's most popular mainstream media projects occurred when she starred in a DVD featurette titled Chicks 'N' Guns for the hit AMC TV series Breaking Bad. Kayden starred as a stripper called 'Krystal' within this DVD featurette that takes place during the Season 5 episode Gliding Over All and stars Bob Odenkirk as 'Saul Goodman', Aaron Paul as 'Jesse Pinkman' and Charles Baker as 'Skinny Pete'.
In 2011 Kayden appeared as a guest on The Howard Stern Show in order to promote her role as co-host at the upcoming AVN Awards ceremony. In the same year Kayden starred as 'Tara' opposite James Duval in the Gregory Hatanaka film Blue Dream. Following this feature film success, Kayden went on to co-host a videocast with Dane Hanson for Triggla TV titled Kayden's Review. In September 2011 Kayden also starred in the lead role of 'Zoe McGraw' within the feature length film As Wonderland Goes By alongside action film superstar Dolph Lundgren and Dave Legeno.
In 2012 Kayden starred as a main character within the second season of Tucky Williams' lesbian-themed web series Girl/Girl Scene and since 2013 Kayden has hosted the weekly call-in radio talk show Krossfire that has been broadcast on Playboy Radio.
In 2013 Kayden played the role of 'Sally' in the comedy feature film Jurassic: Stoned Age and in 2014 Kayden starred as a 'Topless Blonde' in the parody production The Hungover Games. As well as these comedic roles, Kayden has also starred in the 2015 crime thriller Samurai Cop 2: Deadly Vengeance in the role of Milena/Jennifer. Kayden appeared as herself in this film's accompanying behind-the-scenes documentary Enter the Samurai which was commercially released in 2016.
Fans of Kayden Kross can look forward to seeing her more mainstream media projects such as the 2016 comedy-drama Highway To Havasu within which she will play the role of 'Kayden'. This blonde bombshell will also star as 'Mrs. Hanks' in the 2016 comedy-crime film School's Out and will feature as 'Patty O'Toole' in the upcoming 2017 comedy film Stadium Anthems.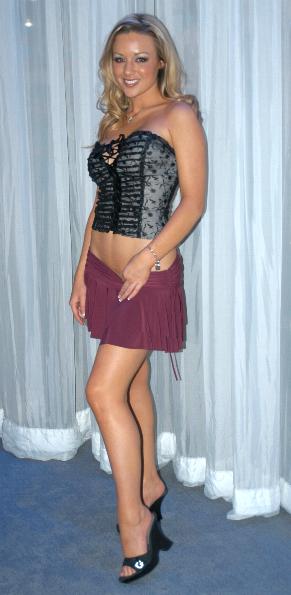 Kayden Kross : Co-founder of TRENCHCOATx
In 2014 Kayden formed the TRENCHCOATx pornographic production company with her friend and fellow porn star Stoya. In a HuffPost Live interview with Ricky Camilleri Kayden explained how;
 "Many, many girls end up with some sort of website that's a subscription site or something where they are in charge of production for their own stuff or they're partnered on production," Kross said. "Going from performing to behind-the-scenes — production, investment, creating an online business — that's very, very run of the mill in adult [entertainment]".
TRENCHCOATx is often referred to as 'curated smut' and both Kayden and Stoya stated that their mission statement for this production company is that;
"We believe in high quality product, fair prices for the consumer, and fair pay for the people who work for us. Right now we're still figuring out how these values fit into today's adult entertainment industry. So please take a look around, let your libido rise to the occasion, and join us on an explicit adventure".
As Kayden further conveyed during an AVN press release in 2015;
"Stoya and I have the same general vision regarding how porn should be created, the same feeling that it often is made with a flair for carelessness, and the same feeling that a lot of porn content delivery options are obnoxious," Kross told AVN. "It's porn. One should be able to see something visually appealing, and purchase specifically the content that one wants to see at any given time. Why complicate it?".
In October 2015 Article Cats blogger Dan O'Brien heralded TRENCHCOATx as the future of online porn during his article "Curated Smut: Is Trenchcoatx The Future?", stating how;
"If you cruise on over to their website, you notice immediately that the feel of the site leans more toward a French arthouse than a typical ad-laden adult production studio…While it is still building toward something, it is pretty clear that they are working toward the kind of content that wishes to be a step apart from what is currently blanketing the internet. Co-owner Stoya wants viewers to know that part of their goal is to help highlight the range of wonderful videos that are already being made; and what they currently carry, while more diverse than the first page of p-hub, is only a small sliver of what's out there…The question remains: what will the future of online pornography look like? One can only hope it errs on the side of a more thoughtful and artistic approach like Trenchcoatx endeavours to provide".
Some of the most popular pornographic series to be produced by TRENCHCOATx to date include; A Thing of Beauty, Al Borde De Mi Mundo, Morgana, Jynx Maze Is A Sex Addict, Oil Slick, Naked Stuff, Screwing Wall Street, Only, Around the World In 80 Ways, Girl/Boy, Fluid, Girl/Girl Scene, Brand: Danger, Delicious, Graphic Depictions, Dirty Talk, Back in Black, Descent, Evilution, The Oh Files, Wide Open Bailey Blue, Wide Open Carter Cruise, Wide Open Misha Cross and XConfessions. Many of these online sex series have been directed by Kayden and Stoya who have also appeared in their own films. Some of their most saucy TRENCHCOATx sex scenes have featured female porn stars Dana Vespoli, Gianna Michaels, Carter Cruise and Alexis Texas amongst many more!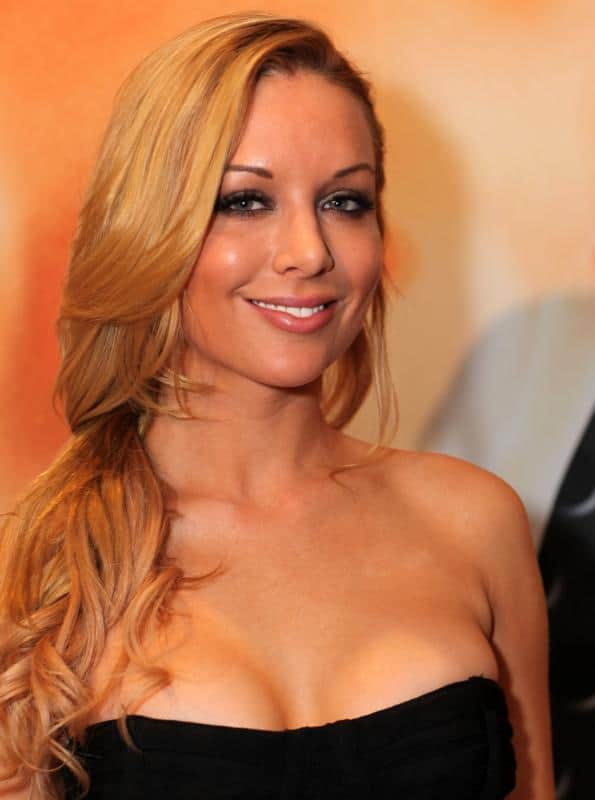 Kayden Kross : James Deen Allegations
In 2015 Kayden became involved in the controversy surrounding male porn star James Deen. Prominent porn stars including Stoya, Ashley Fires and Tori Lux, as well as several adult film performers who wished to remain anonymous, alleged that James Deen had raped and abused them on several separate occasions. For many years Kayden has been a close friend and business partner of Stoya and as such she was extremely vocal in her wholehearted support of Stoya when these allegations became public knowledge. Kayden strongly expressed her views within a December 2015 blog post titled #IStandWithStoya and explained how;
"I've known for quite some time about the night that Stoya is referring to in her claim. It is hard to phrase what happened correctly. "Claim" implies that there is still burden of proof, as does "allegation", "story", "account" and the like. I see a lot of people throwing in their two cents on the story, and a common sentiment is "innocent until proven guilty". Well, that's the thing with rape. Rape happens in the shadows. It happens absent of witnesses, and it happens in much the same fashion as sex, making the differences subtle to the outside eye. Also, all of these terms—burden of proof, innocent until proven guilty, allegations, etc—those are all terms for the criminal court system. No one is standing in a criminal court right now. We are standing in the court of public opinion".
Kayden also used this candidly honest blog post to raise awareness towards the issues of reporting rape when you work within the adult entertainment industry;
"People want to know why Stoya didn't take this to the police. Well, I'll tell you why. Like many of the women who are only now coming forward, she never meant to say anything. When she discussed what happened with me, she weighed the pros and cons. There are a lot of cons to bringing a rape incident to light. There are even more for a sex worker. For a glaring example of how sex workers are treated within the court system, consider the case in 2007 under Philadelphia judge Teresa Carr Deni, who reduced the charges of a man and his friends—who were proven to have gang-raped a prostitute at gunpoint—simply to "Theft of Services." All charges for sexual assault against the victim were dropped…
Factor in now the fact that Stoya has always been and continues to be a defender of sex workers, and of her specific line of work, which is pornography. Already our industry battles the constant din of claims that the women, simply by showing up to work, are victims. Already we battle the claims that porn is rape, that consent is questionable, that no woman given a fair choice would engage in it. Stoya knew that if she were to name one man who did, in fact, violate consent, then the entire industry would be assumed to be complicit. Factor in now the position she found herself in, wherein the man in question was the industry's poster child. In tailored GQ fashion he passed from one microphone to the next preaching the same story about trust and consent to all who would listen. When she chose to stay quiet on the matter, Stoya did it with the same thoughtfulness and careful consideration with which she makes all of her decisions".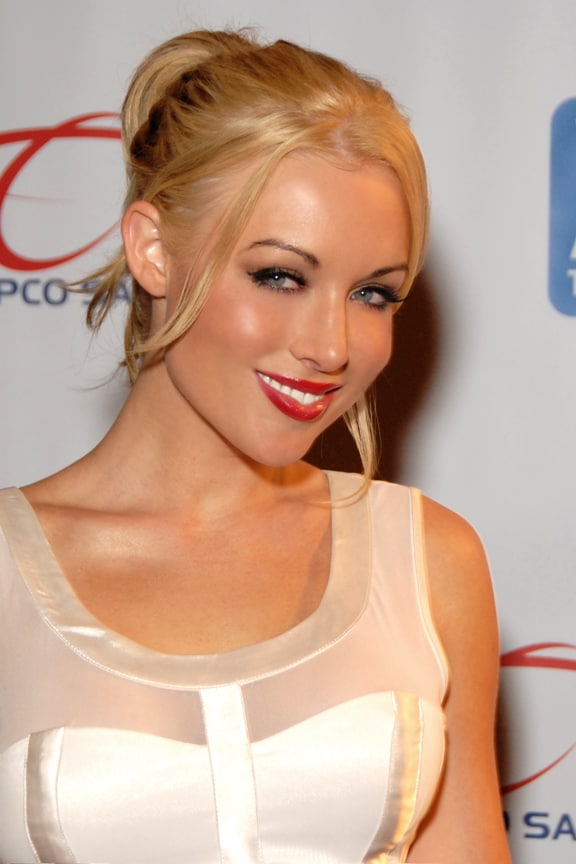 Image Sourced from Wikimedia, Attribution :  © Glenn Francis, www.PacificProDigital.com
Unfortunately, Kayden's personal opinions conflicted with her business operations due to the fact that James Deen continued to be featured on their website TRENCHCOATx. Speaking about this conflict during her #IStandWithStoya blog post, Kayden stated;
"I had no more notice that this was going to go public than anyone else. I found out like the rest of you, when I walked into the office to check on the dailies on TRENCHCOATx and saw the tweets just sitting there burning up my timeline. Immediately criticism followed about the videos we have hosted on TRENCHCOATx. The fact is this news about James is news to the public, but not news to us. We took this into consideration back when we were building the site. While we made the decision back then not to hire him going forward, we can't undo the fact that he is featured in some of the scenes that Stoya directed during their relationship…
We also can't undo the fact that some of our licensors have shot James in their own projects. He is an able and popular performer. Stoya considered not releasing any of the content that she owned that featured James, but it was content that, if taken away from the whole, would have harmed the project that is her directorial debut. Graphic Depictions is a project that Stoya poured her savings, her creative energy, and some of her best work into. It is the cornerstone project of our site and the sort of content that we hope to continue to bring to TRENCHCOATx for years to come. I won't let him take that from her. He cashed those checks and made his choices. This project will always belong to Stoya regardless of his actions. There are scenes that he also cashed checks for that Stoya has never released because she, as a woman, can't stomach them. This is done solely at her discretion though. We have also given our licensors the option to remove scenes featuring him or continue to run them on TRENCHCOATx, but we extend the same right to them that we have protected for ourselves. The most recent scene featured on TRENCHCOATx does feature James. Our scheduling is slated months in advance and it's admittedly bad timing that it happened to go live now, but our licensor stands behind it, and so we do too. This is also a movie filmed back in 2013, and also a scene that, if deleted, will ruin the project as a whole…
You too, as a consumer, can choose what you stand behind. The most recent update featuring James on TRENCHCOATx has been one of our worst performing updates since we launched. This is not a reflection of the licensor, as that content is typically some of our most popular. This is a reflection of the consumer".
Kayden Kross : Adult Film Advocate & Criminal Charges
In addition to working within the adult film industry, Kayden has also acted as an advocate for her fellow porn stars, producers and distributors who operate within the adult entertainment industry. For instance, in 2008 Kayden testified against a proposed tax in the state of California that would be imposed upon all producers and distributors working within the adult entertainment industry. In February 2012 Kayden also appeared on the talk show Stossel alongside conservative pundit Wendy Murphy in order to discuss California state legislation with host John Stossel that would require condoms to be used during the production of pornographic films.
In October 2008 Kayden was arrested and charged with grand theft and violations of the California Civil Code. Amongst these violations included contracts regarding the fraudulent purchase of home equity mortgages which allegedly conned a disabled veteran and his family members. Kayden admitted that she was naive with regards to the terms and conditions surrounding the purchase of these home equity mortgages and claimed that she had been scammed by the mortgage lender and broker. In July 2009 these real estate fraud charges were reduced to misdemeanours and her Kayden's grand theft charge was dismissed. Kayden pleaded 'no contest' to these misdemeanours and was sentenced to one day in custody and a three year probation period.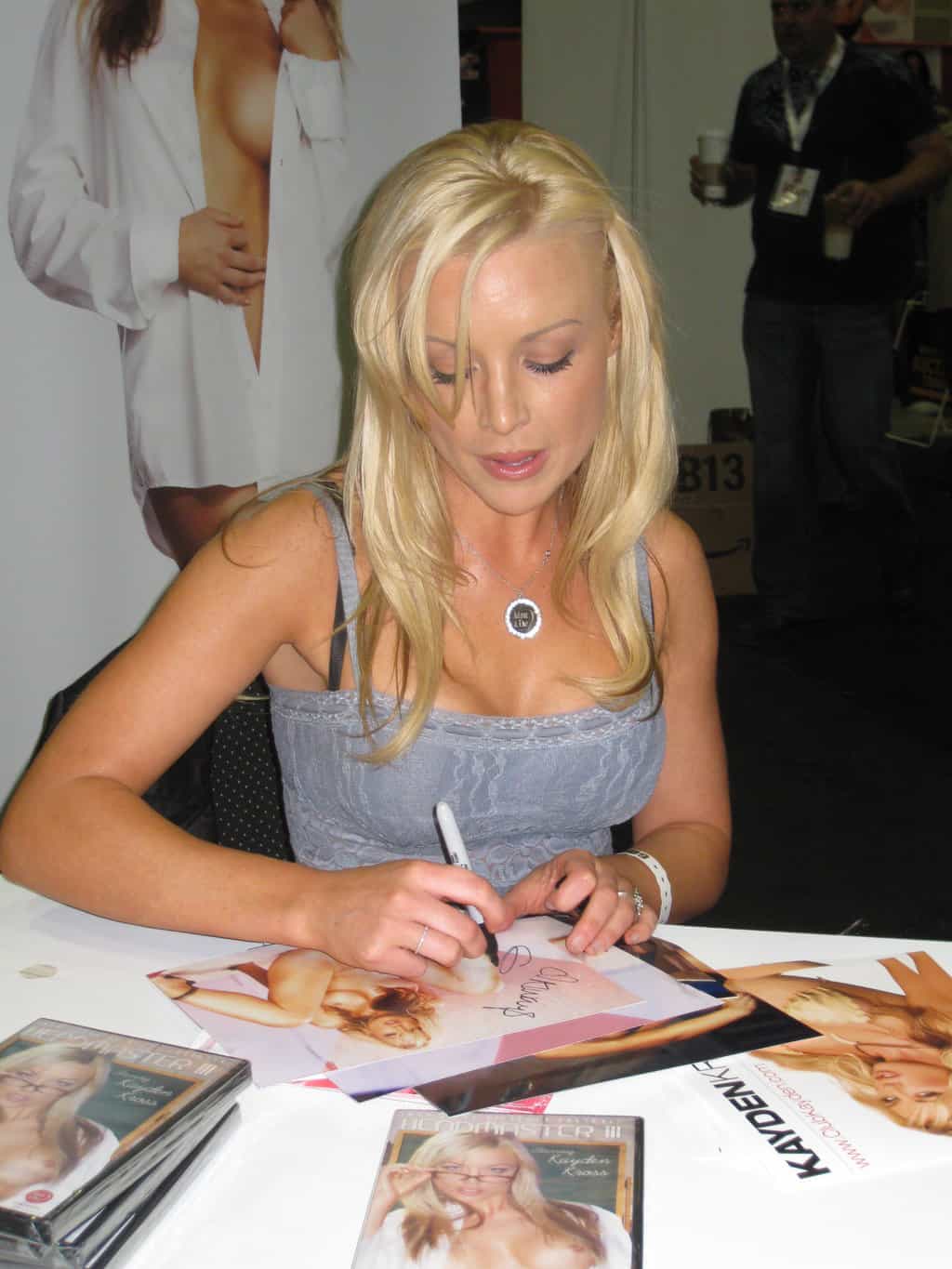 Kayden Kross : Marriage & Family Life
Since 2012 Kayden has lived with male porn star Manuel Ferrara. Kayden actually met Manuel on the set of her first ever adult film shoot. During her 2014 Modern Love blog post Kayden described how the pair first met;
"I met Manuel seven years ago on the set of my first porn shoot. I was quiet and nervous and huddled away on a couch in a back room, burning through coffee and the W-9 tax packet I had been handed on my way in…Manuel sat next to me and introduced himself. He had a French accent and a thick mess of dark hair. "We'll be working together," he said, an innocuous comment under normal circumstances but a loaded one when the work is porn".
Although Kayden met Manuel in 2006, the pair did not begin dating until four years later. Kayden divulged within her 2014 Modern Love blog post how;
"I avoided dating anyone seriously because I felt safe and free on my own, and because I'd pledged I would never let a man compromise what I had worked so hard for. Then I found myself on set again with Manuel, for the first time since our last time, four years earlier…I had been too busy to notice that he'd been avoiding me all those years because he had found me cold during our first encounter. And I was. Making porn can be exhilarating, friendly and hot, but those first shoots took courage, and my lack of experience showed in how distant I acted…Manuel greeted me with his customary politeness, which I would later learn was forced, right up until the director called for action and we kissed…
O.K., so maybe a kiss is a strange way for two porn stars to fall in love, but for us it's true. I developed a maddening crush on him, and my affection seemed to be returned. But he was in a relationship, and I was still as career-minded as ever, so our attraction stayed confined to the porn set, once a month as part of my shooting schedule…
Two years later, though, our attraction boiled over. Manuel was out of his relationship, and I was comfortably settled in my generous long-term contract, the kind almost nobody got anymore…One day he asked if we could see each other off set. I knew where this could lead and what I stood to lose. If I were to let a relationship derail my contract, I would never get it back. I said yes anyway".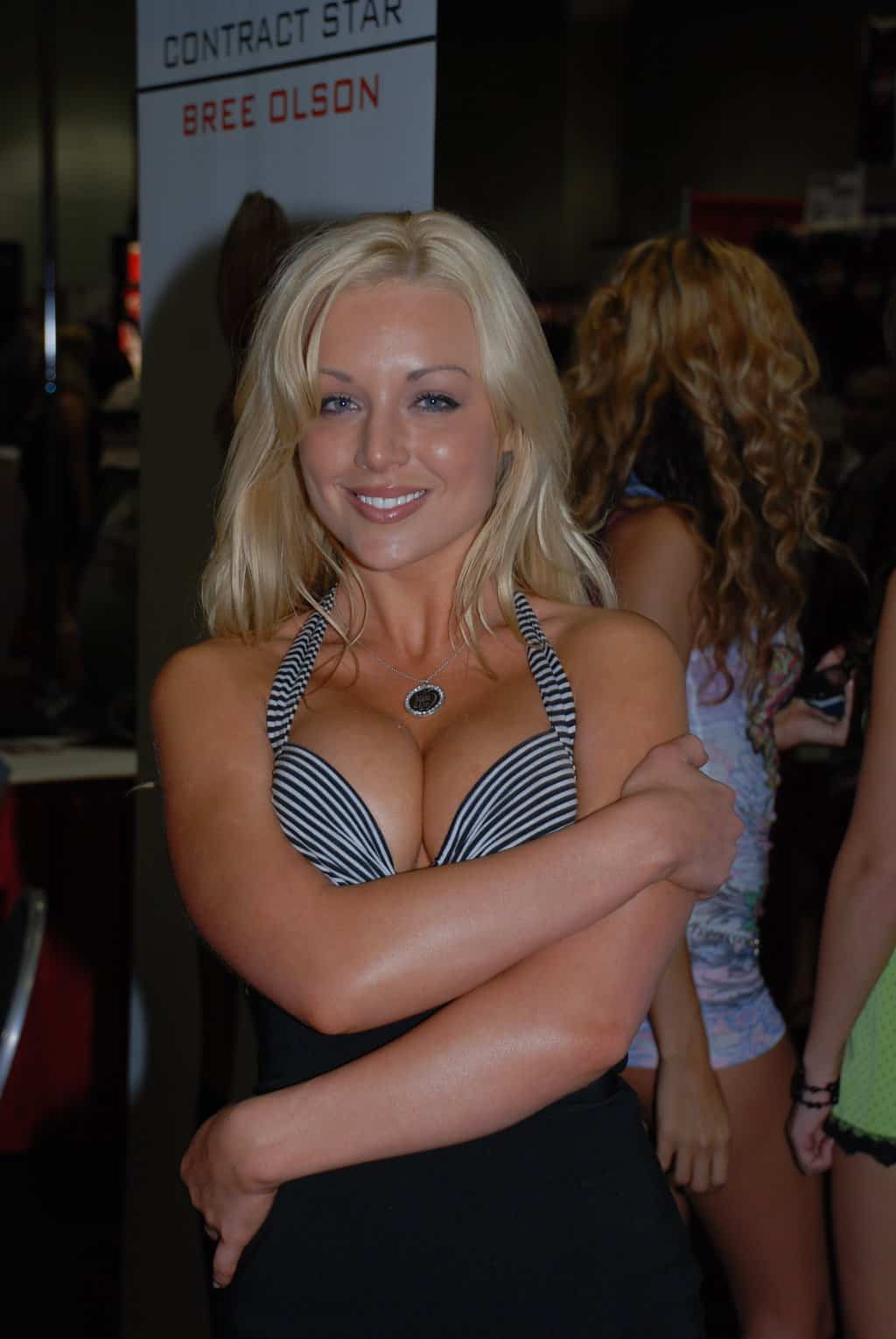 In this manner Kayden and Manuel have been dating since 2012. Although Kayden continues to work as a director, she officially retired as an adult film performer in 2013 after Manuel asked her to stop filming with other men. Kayden described her emotions surrounding this pivotal moment in her career during her 2014 Modern Love blog post, revealing that;
"Navigating love when both of our jobs involve having sex with other people can be stressful, and this especially began to bother Manuel; he would get jealous and moody in the days before my shoots. He knew it wasn't fair to ask me to stop, but he couldn't hide the way he felt. Finally he said he wanted me to quit my contract and move in with him, with the logical next steps being marriage and children. I was 27…It felt like an impossible choice. When I imagined the vulnerability of being dependent on a man, coupled with the irreversible commitment of having a child, I waited for the panic to hit. My biggest fear was repeating the past: becoming a single mother, financially insolvent, halfway through a college degree and left to raise my future children alone. One day, a panic attack came on so strong that I had to drive myself to the hospital with numb hands and dimming vision. Nightmares and weight loss followed.
Manuel tried to talk me down. "Did you hear me?" he asked. "I want to marry you. I want to have a baby with you."
At some point, I just decided that nothing I secured on my own could compete with how solid I felt with Manuel, building a life together. Today, more than a year later, we have a child and are engaged. Our daughter's first tooth has just broken through the gum. Manuel looks at her in awe, then at me the same way, and says, "This is us!"…Although I gave up my lucrative contract, I continue to perform on occasion, though only with Manuel or with other women. I still make a good living in the business, along with my appearances and products…
Yes, it's a double standard that Manuel gets to perform with other women while I don't with other men, just as it's a double standard that he still works full time while I have cut back. But I am the mother of an infant daughter, and caring for her is my priority right now, just as providing for us as best he can is Manuel's priority. In the end, our calculation isn't so different from the choice millions of other working couples face these days…
What is different is that I happen to love a decent, charming man whose work involves having sex with other women. And one strange reality of our lives is I often help ready those women for the shoots. Makeup is done in our dining room, where I assist with wardrobe, props and scripts, and then Manuel carts the cast and crew to the day's location. Sometimes he performs with the women and sometimes he doesn't. I don't ask.".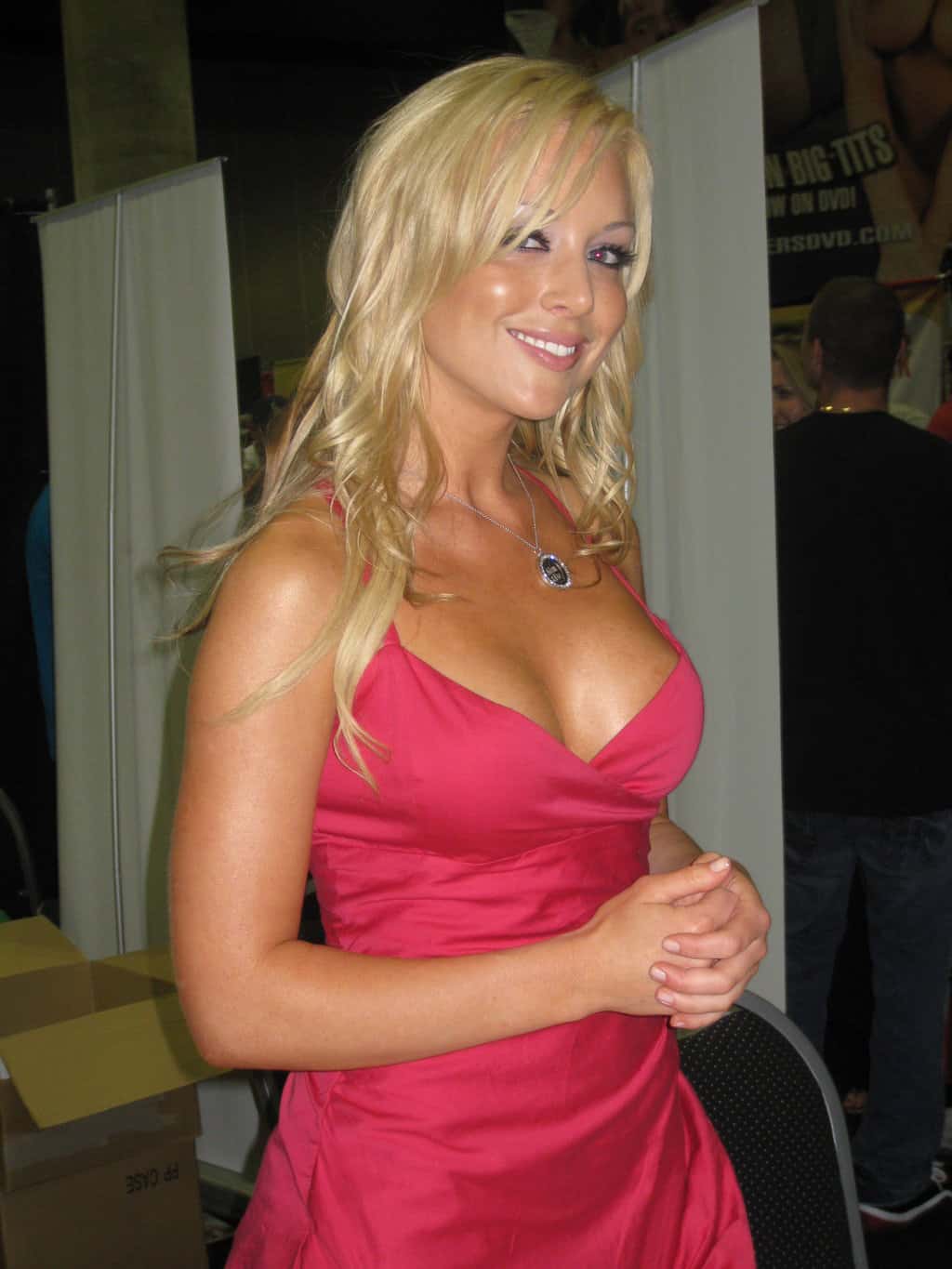 In 2014 Kayden gave birth to her first child with Manuel Ferrara; a daughter who was born on January 23rd 2014. In February 2014 Kayden discussed her pregnancy and views on raising children during an interview with Jessica P. Ogilvie for The Hairpin. Excerpts from this interview were also shared within a Jezebel article titled "Kayden Kross Talks About Being A Pregnant Porn Star". During this interview Kayden highlighted the stresses of being pregnant and raising children whilst working within the adult entertainment industry;
" I remember when I first met porn stars, I was like, "You have kids? How do you do that?" But being around it, I got used to it. I mean, I was shocked when people started having kids just in general. People I went to high school with. You hear about it and you're like, "Are you old enough for that? Is that OK?"…
Obviously there are going to be things. Like, I'm not going to want her to dig through certain boxes in the garage. But on the other hand, there are so many worse things that I'm going to have to steer her through in life. I don't know if you saw [our pet] bunny sitting in the window? This bunny is awesome. She's six years old. Best-case scenario, she'll live to be nine years old. So I'm gonna have this baby, she's gonna be attached to this bunny, and right when she's most attached, this rabbit's going to keel over on her. I'm gonna have to explain death to a three-year-old…
The anxiety I went in with was probably worse than the anxiety I've had during the pregnancy. In this industry, it's not only like, "Will I look fat in clothes?" but also, "will I have changes in the most intimate places?" I don't think there's any other industry in the world where you fear an episiotomy scar, if it comes to that…
To be honest, there are some cases where porn stars shouldn't have kids. There are some cases where doctors shouldn't have kids. It's a matter of the person. Some people shouldn't have kids. You have to have the resources. And I don't mean you shouldn't have kids if you don't have money. I mean, if you don't have the actual emotional resources, the things that you need to give a child so that he or she can grow up in an environment where he or she feels loved and respected—if you can't provide that, don't bring a fricking kid into the world!".
Image Sourced from Wikimedia, Attribution :  © Glenn Francis, www.PacificProDigital.com
Kayden Kross : Adult Film Director & Blogger
As mentioned above, despite officially retiring as an adult film performer in 2013 Kayden continues to direct a wide range of pornographic productions as part of her TRENCHCOATx business venture with Stoya. As matters stand Kayden has directed over 10 adult film titles including; Kayden Kross' Casting Couch 1, 2 and 3, Carter Cruise: Wide Open, Girl Squared, Kayden Kross' Big Boob Casting Couch, Screwing Wall Street: The Arrangement Finders IPO, One I Lust, Screwing Wall Street: The Arrangement Finders Play and Misha Cross: Wide Open which earned her the "Director of the Year – Non-Feature Release" award at the 2015 XBIZ Awards.
Furthermore, in addition to working as an adult film performer and director Kayden also remains a prolific adult film blogger and has promoted a series of personal blog posts via UnKrossed.com, the AVN Media Network and XCritic.com. Kayden has also written numerous article updates and opinion columns for MikeSouth.com, Complex magazine and XBIZ magazine.
An avid writer, Kayden has contributed to Timothy McSweeney's Internet Tendency and has even written a short story titled "Plank" which appeared within the 2012 e-book collection Forty Stories: New Writing from Harper Perennial. Kayden continues to assemble her autobiographical literary work about life within the adult entertainment industry. Many of Kayden's existing blog posts have featured within prominent online news publications including the New York Daily News and The New York Times. Kayden has even launched her own sex toy line in collaboration with Fleshlight. As matter stand, Kayden's sex toy line includes multiple Bookworm, Lotus and Mini-Lotus sleeves which have been moulded from her body.
If you'd like to learn more about Kayden's latest directing projects, arrange a live public or private chat session with the blonde bombshell herself, or if you'd like to view some of her most popular pornographic performances, then why not check out Kayden's official social networking links that have been provided below? By utilising these social media channels you can familiarise yourself with all of Kayden Kross' most recent DVD feature releases, online adult video content and upcoming public appearances!
Social Networks
Amazon :  Kayden Kross Wish List
Official Blog Site : http://www.clubkayden.com/ , https://trenchcoatx.com/ , http://unkrossed.com/
Twitter : @Kayden_Kross
Cam Sites : Chaturbate
Instagram : https://www.instagram.com/clubkayden/?hl=en