Personal Info
Name : Kendra Lust
Date of Birth: September 18th 1978
Home Town : Madison Heights, Michigan (US)
Measurements : 34DDD – 25 – 36
Bra/ Cup Size : 34DDD
Boobs :  Enhanced
Height : 5'4 (1.63m)
Weight : 118lbs (54kg)
Hair Colour : Brunette/ Black
Eye Colour : Brown
Shoe Size : Women's 8 (US)
Piercings : Navel
Tattoos : Design on inner side of left wrist
Years Active : 2012 – present (as a performer) , 2016 – present (as a director)
Number of Movies : 171+ (as a performer) , 4+ (as a director)
Image Sourced from Wikimedia, Attribution :  © Glenn Francis, www.PacificProDigital.com
Without a doubt Kendra Lust is one of the hottest MILF performers in the adult entertainment industry. Not only has this brunette beauty just won the prestigious "MILF Performer of the Year" title at the 2016 AVN Awards, but Kendra Lust has also directed numerous DVD feature releases for ArchAngel Productions and Zero Tolerance Entertainment as well as having amassed her very own Lust Army of devoted fan followers.
Before she rose to MILF superstardom, Kendra Lust was born and raised in Madison Heights, Michigan. Although Kendra is of French-Canadian and Italian descent, she has always stated that;
"I'm a Midwest girl…I love Michigan…That's where my heart is. I love being surrounded by water. The four seasons. I have a bonfire pit outside my house so in the fall I can roast marshmallows and have people over. I grew up with that. It's what I know".
From an early age Kendra was an athletic girl, playing softball and basketball throughout her high school years. Kendra has always possessed a keen curiosity in sex and often experimented with the girls on her high school basketball team. When Kendra was 16 years she illegally competed in an amateur stripping contest in order to raise money to pay for her spring break vacation to Myrtle Beach. As Kendra stated during her 2013 Adult DVD Talk interview with adult film blogger Captain Jack;
"I grew up in a real small town, 2 miles square, and I think I was a pretty normal kid. I played sports, I was pretty social, homecoming queen… I was always just out and about doing things. I was very promiscuous, even from a very, very young age. I remember playing with my girlfriends and I was always like that! But I was an honour student so my parents never really had a problem with me. I guess I just never got caught! (laughs) I went away for spring break my junior year. I was so bad, I was dating a senior and I was upset that he was going on spring break. So I wanted to go on spring break but I didn't have any money. So I went to a local club and convinced them that they had to let me dance in their amateur contest. And I ended up getting 1st or 2nd place and I won some money so it was kind of cool. I went to Myrtle Beach with my girlfriends and that was pretty fun…
I was actually 16! (laughs) My boobs were 34D's and I was very well shaped. They didn't ask for any ID. Yeah, I was a bad girl. Then, in college, I went the traditional route, what I was supposed to do. I graduated from nursing school, I did some dancing for about a year or so while I was in school and that was kind of fun. I like dancing and being in front of crowds. My family always thought I was a good girl but I was always kind of wild behind the scenes. After college, I worked as a registered nurse for 6 years. And I truly loved nursing; caring for people, being compassionate. However, I wanted to explore other avenues. And I thought life is too short so I checked some things off my bucket list. I felt, what do I have to lose? Nothing. The worse they can tell me is no. And this is what I've been doing since then…
Oh my God, yes. I think now, if I was 18 who knows if I would have made it to my 21st birthday. At that age you're so easy and impressionable. You're an adult but I think you could get wrapped up so easily with the wrong people. Just partying and pissing your money away. We've all been there but being young and having money it can be a bad combination".
Despite her rebellious nature and sexual curiosity, Kendra's grades did not suffer; in fact she graduated from high school as an honour student and was even crowned homecoming queen! As Kendra explained during her XCritic column interview;
"As a kid growing up, I was a tomboy! I love sports and played high school basketball and softball. I had good grades, never did drugs and was a social butterfly".
Kendra embellished upon her younger years during her 2014 Men's Mag Daily interview, stating how;
"You know, before I started nursing school I told my mother that I wanted to take some time off and move to California and just be free and wild. She told me not to so she was basically telling me what to do. Anyway, I've always had a wild side. I've always been so into sex. I was the one all of my friends came to for advice on sex and relationships. And I love watching porn so I think it was just all of that. I just always had it in me to do it".
In this manner, Kendra first ventured into the adult entertainment industry whilst she was a college student. Although she did not perform as porn star during these early years, Kendra did work as a stripper at a local nightclub for a year and a half in order to pay for her tuition at nursing college. After graduating with a bachelor's degree in nursing Kendra postponed her adult entertainment career and worked as a nurse for the next seven years.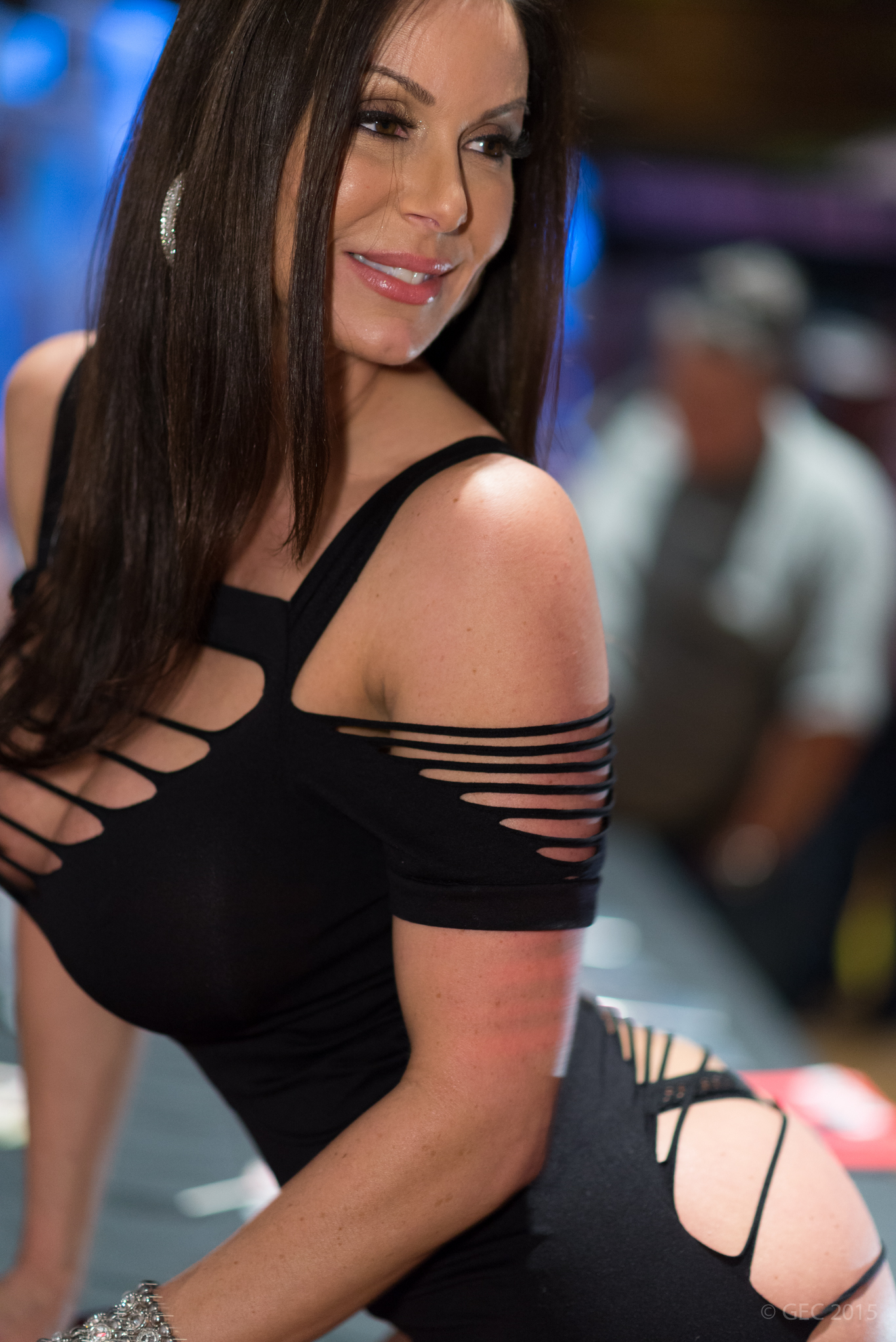 Kendra Lust : Adult Film Career
Although she worked as an erotic dancer to pay her way through college, Kendra did not pursue a career as a porn star until she was 33 years old. Kendra was attracted to a career within the adult entertainment industry in 2012 whilst she was studying for her master's degree in nursing. At the beginning of the year Kendra started webcam modelling and, after amassing an ardent fan following from merely three months of sharing solo webcam content, Kendra decided to appear in her first ever pornographic production in March 2012. Within her Men's Mag Daily interview Kendra explained her reasons for pursuing a career as a porn star;
" I got sick and fucking tired of living my life like everybody else wanted me to. I went to college and graduated. I had a career and was a professional. I was a registered nurse for 7 years. I felt kind of trapped and I just wanted to unleash and it got to the point where I just didn't give a shit. I decided I wanted to do something for me so I took the plunge and here I am…I would look at porn magazines. I was always very curious. It's just my make up, it's who I am… I'm the type of person who needs to stay busy. Some people think it's unusual that I'm educated but I don't think so. I think performers are more educated than what people think or they just choose not to talk about it".
As Kendra further explained during her August 2013 Adult DVD Talk interview;
"I webcammed for about 3 months. Then, a couple of people in my chatroom asked me if I ever thought about shooting porn or doing anything dirty like that. It had crossed my mind but at my age, at the time I was 33, I thought you had to be this young woman to do it. But then I said, screw it, I'm going to give it a shot! So I researched some of the biggest companies, like Brazzers or Kink, and I sent my pictures out. And I was going to harass the shit out of them until they agreed to book me. And I did! So I went out there kind of not knowing anyone or anything and showed up on set. I was really, really nervous but I just let my guard down and did  what I love! I don't care".
Kendra's porn star debut consisted of a girl/girl/girl shoot with adult film performers Phoenix Marie and Rachel Starr. These saucy sex scenes featured within the Brazzers Network production Peeping at the Keyhole. During her Men's Mag Daily interview Kendra revealed that she was incredibly nervous before filming her first ever sex scene;
"I was so nervous for my first scene. It was actually with one of the best male performers and we had worked it out that he would be my first boy/girl scene. If I was going to do it I wanted it to be the best, you know? I was so nervous at first. It's like there are people watching you have sex. Once it started, you kind of start to forget about the cameras. I didn't know like how to position myself or anything so I just went in. It turned out to be so hot. It was sweaty and messy, so hot. I definitely lost all of my nervousness eventually…In the porn world you have like the really young girls and then you have the girls that are 26, 27 and older and they're considered MILF's. I don't really worry too much about labels".
Feeling confident after filming her porn star debut, Kendra swiftly followed this saucy shoot with her first boy/girl scene that was included within the Jules Jordan Video production Dirty Rotten Mother Fuckers 5. Kendra shared this scene with Manuel Ferrara, the popular male porn star and partner of Kayden Kross.
Kendra followed these initial adult film shoots with appearances in numerous DVD feature releases and website content throughout 2012 including; Hall Pass Ass, Tanlines 2, House Rules, Soccer Moms and Spandex Loads 5.
Over the course of her four year porn star career Kendra has appeared in a wide range of DVD feature releases for Evil Angel, Jules Jordan Video, Pure Play Media, and Overboard Video amongst other leading production companies. Over the years Kendra has worked with a wealth of influential adult film performers including Adriana Chechik, Ariella Ferrera, Dani Daniels, Penny Pax, Asa Akira, Riley Reid, Tanya Tate and Romi Rain amongst countless others.
Kendra's performances within these raunchy pornographic productions cemented her status as one of the rising MILF stars within the adult film industry. Over the years Kendra has starred in over 170 boy/girl, lesbian and MILF-themed pornographic productions that have earned her the following adult film accolades and awards nominations;
2013: XBIZ Awards nominee — "MILF Performer of the Year"
2013: Nightmoves Awards nominee — "Best Social Media Star"
2013: Sex Awards nominee — "Porn Star of the Year"
2013: Sex Awards nominee — "Porn's Best Body"
2013: The Fanny Awards nominee — "Most Heroic Ass (Best Anal)"
2013: The Fanny Awards nominee — "New Starlet of the Year"
2013: The Fanny Awards nominee — "MILF Performer of the Year"
2013: The Fanny Awards nominee — "Most Underrated Star"
2014: Nightmoves Awards nominee — "Best MILF Performer"
2014: XBIZ Awards nominee — "MILF Performer of the Year"
2014: AVN Awards nominee — "MILF Performer of the Year"
2014: AVN Awards nominee — "Best Group Sex Scene" — The Madison's Mad, Mad Circus  (with Christy Mack, Anikka Albrite, Brooklyn Chase, Kelly Madison, Jacky Joy Romi Rain and Ryan Madison)
2014: The Fanny Awards nominee — "MILF Performer of the Year"
2015: XBIZ Awards winner — "MILF Performer of the Year"
2015: Nightmoves Awards winner — "Best MILF Performer (Fan Award)"
2015: Spank Bank Technical Awards winner — "Fantasy 'Best Friends' Mom"
2015: Spank Bank Awards nominee — "Most Voluptuous Vixen"
2015: Spank Bank Awards nominee — "Most Magnificent MILF"
2015: Spank Bank Awards nominee — "Best Body"
2015: Nightmoves Awards nominee — "Best Body"
2015: XRCO Awards nominee — "MILF Performer of the Year"
2015: AVN Awards nominee — "MILF Performer of the Year"
2015: AVN Awards nominee — "Best Porn Star Website" — KendraLust.com
2015: AVN Awards nominee — "Social Media Star (Fan Award)"
2015: AVN Awards nominee — "Hottest MILF (Fan Award)"
2015: AVN Awards nominee — "Hottest Ass (Fan Award)"
2015: XRCO Awards nominee — "MILF of the Year"
2016: AVN Awards winner — "MILF Performer of the Year"
2016: AVN Awards winner — "Hottest MILF (Fan Award)"
2016: Spank Bank Awards winner — "Best 'Just Got Fucked' Hair"
2016: Spank Bank Technical Awards winner — "Sinewy Seductress"
2016: XBIZ Awards winner — "MILF Performer of the Year"
2016: XRCO Awards winner — "MILF Performer of the Year"
2016: Spank Bank Awards nominee — "Best Body Built For Sin"
2016: Spank Bank Awards nominee — "Best Swallower"
2016: Spank Bank Awards nominee — "Best Booty"
2016: Spank Bank Awards nominee — "Most Magnificent MILF"
2016: AVN Awards nominee — "Most Epic Ass (Fan Award)"
2016: AVN Awards nominee — "Social Media Star (Fan Award)"
2016: AVN Awards nominee — "Best Three-Way Sex Scene (Boy/Boy/Girl)" — True Lust
2016: AVN Awards nominee — "Best Anal Sex Scene" — Miss Tushy
2016: XBIZ Awards nominee — "Best Scene – Vignette Release" —  2 Chicks Same Time 20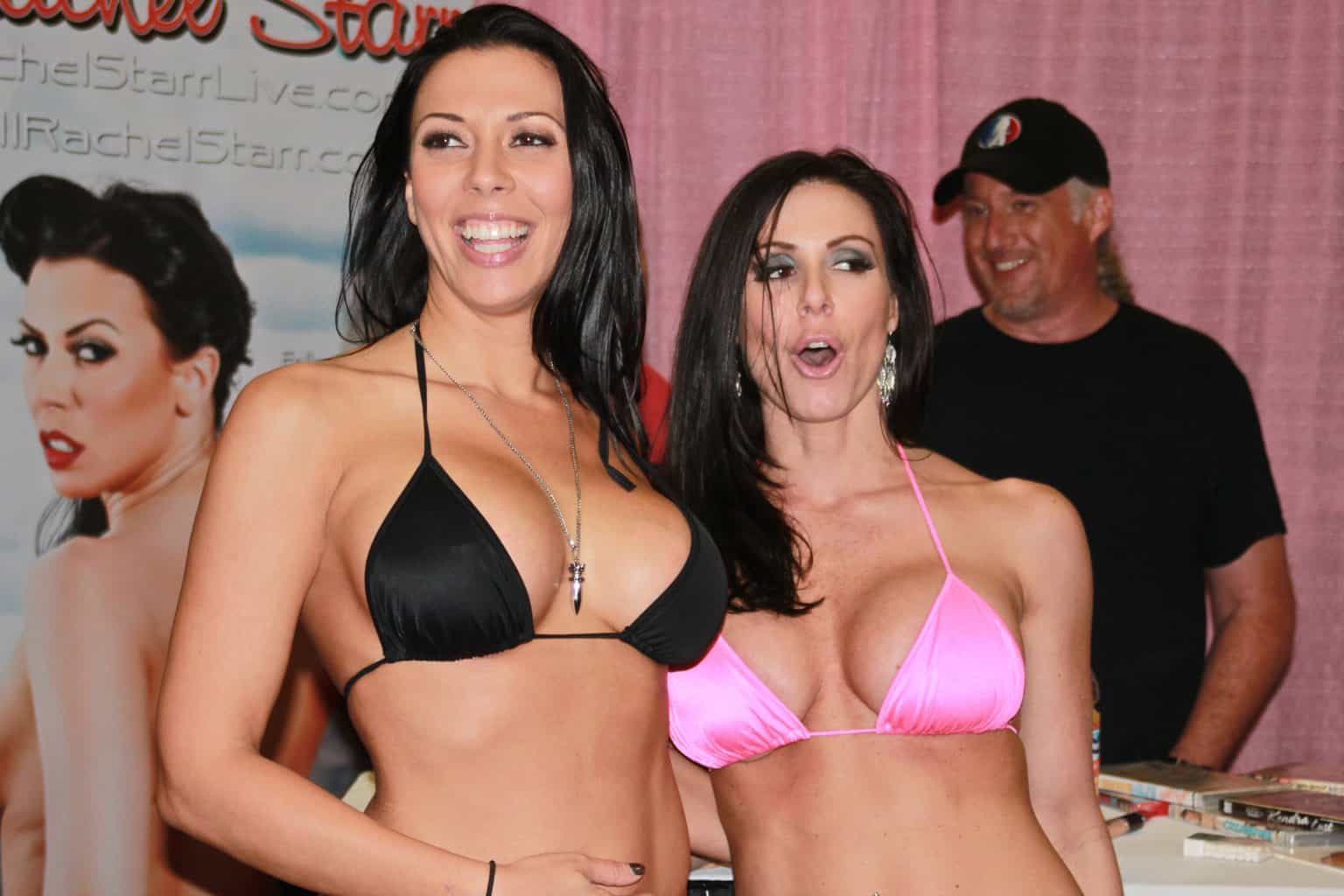 After receiving her first round of "MILF Performer of the Year" accolades and her AVN Fan Award nominations, Kendra was quick to thank her Lust Army fans for their overwhelming support. During her Men's Mag Daily interview Kendra enthused about her devoted fan following and expressed how much she appreciates their ongoing support for her latest DVD feature releases and adult film convention appearances;
"I really do and I always wonder if they actually watch my porn or they just thought I had a nice ass so they followed me on Twitter. But I do have very loyal fans and they'll send me tweets and fan mail. They come see me feature dance. I'm really appreciative of that. I love the conventions but I didn't go to the last couple and I was sad, like I really missed my fans. Seeing regular people come out is really awesome. I know they appreciate what I'm doing. I think they love me too because I'm a Twitter whore. (Laughs) I'm constantly on there. I'm a lover of women and men so they'll see me compliment a girl and tell her that I want to work with her or even just a regular girl that looks good. I think I'm just a carefree free spirit. I just reach out and I want people to feel like they can tweet me and get a response".
Kendra has attributed this ardent fan following to her natural assets; namely her bust and buttocks! When asked about her 34D breasts and large posterior during an August 2013 Ken and Ariel "Respect The Ass" interview Kendra stated;
"Honestly, I've always had it as long as I can remember. It's part genetics, part working out. The first time I really noticed my ass was back when I was thirteen. I was on a family vacation and kept wondering, "Why are all these boys looking at my butt?" At that time I thought it was too big for my size and I didn't like it. But then as I got older, I realized it's not such a bad thing. In fact, it's pretty damn good".
Within this interview Kendra also revealed the ways in which her ample assets often proved useful during her nursing career;
 "I actually did that a lot when I was a nurse. I remember one day I was following some interns and doctors who were making their rounds at the hospital. I kinda dropped a few things on purpose and just had to bend over very slowly to pick them up. I just liked seeing the way it affected them and how they couldn't stop staring. I guarantee it made an impression on them. A lot of those male interns were a lot nicer to me from there on out".
Although Kendra was born with 34D breasts and a stunning hourglass figure, she has undergone breast augmentation surgery over the years in order to maintain her curvaceous silhouette and now boasts a buxom 34DDD cup. As Kendra explained to adult film blogger Captain Jack in 2013;
"I was working out real hard and lost some weight and they were diminishing! And I didn't like the way they looked. So I just filled them out to pretty much what they were, like the same size. I lost a whole cup size with exercise and they weren't as perky. So I bought myself a Christmas present and invested in the girls. So they're fine…I have always been really athletic. I played sports in high school. I've always lifted weights and done cardio, I just like to mix it up. Do different classes, I'm not crazy about choreographed classes but I tried cycling and yoga and other stuff. But now I have a trainer. I don't know what I was thinking! I was bored and needed to change it up so I hired this guy and he's kicking my ass, literally. I despise him right now. I don't even want to think about my session tomorrow. But he's great…I'm flexible, but that goes into the sexual. Um, I think I'm a pretty good dancer, but that's boring. I can play basketball. Still to this day, I can crossover. I can dribble a basketball. I played in a rec league a few years ago and it was fun. I didn't realize how out of shape I was but the tit was fun!".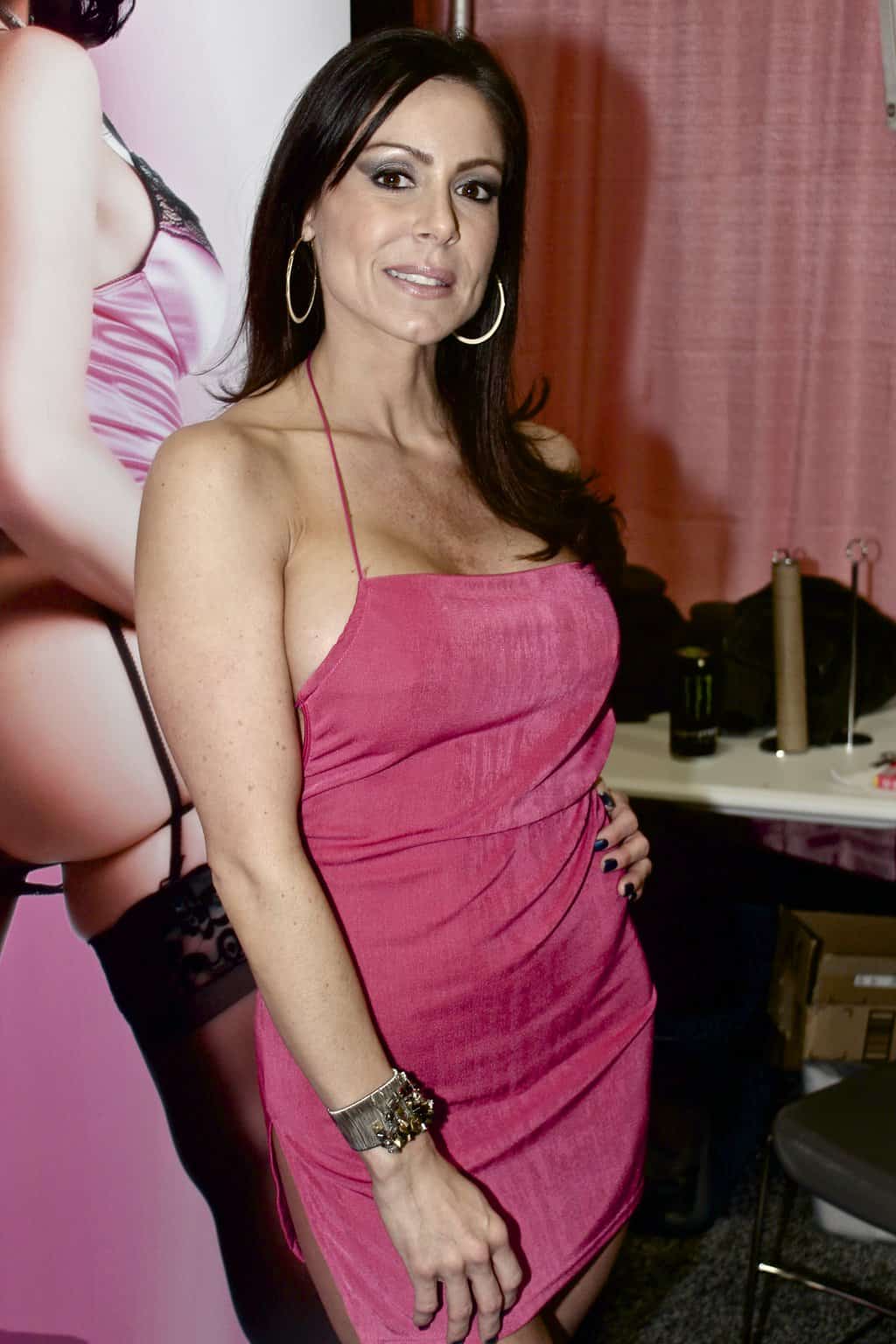 Kendra Lust : Directorial Debut
During a December 2014 interview with Shawn Alff, which was conducted on the set of Lesbian Family Affairs 2, Kendra revealed how she reflects upon her porn star career from a business perspective. In addition to using her pornographic performances to explore her own sexual fantasies, Kendra has established clear plans for her long term adult film career;
 "Porn is about supply and demand…I limit what I shoot to extend the longevity of my career. Thankfully, I don't have a problem getting booked. I've been shooting very regular stuff for over two years. I'm not doing gangbangs, IR, or anal yet…Porn hasn't shaped my sexuality…but it has opened my eyes to all the different types of sexual fantasies. I've come to think that as long as [your fetish] isn't hurting anyone, you should just go with whatever makes you feel good".
With these career objectives in mind, Kendra filmed her first ever interracial sex scene for ArchAngel Productions in 2014. Kendra's performance featured in The Booty Movie; a DVD feature release which was distributed in November 2014. Following the commercial release of this popular pornographic production, Kendra signed an exclusive one year interracial sex scene contract with ArchAngel Productions in May 2015 which enabled her to release one Lust Army title per month through their studio.
In 2015 Kendra filmed her first ever anal sex scene which appeared in the Tushy.com pornographic production Miss Tushy. Kendra's performance earned her a nomination for "Best Anal Sex Scene" at the 2016 AVN Awards.
2015 was also the year that Kendra launched her own adult film talent agency, Society 15, and founded her own pornographic production company, Lust Army Productions. Under this studio label, Kendra released her directorial debut, 1st Anal Lust, on March 28th 2016.
Speaking about this directing project during a March 2016 AVN press release, Kendra stated;
"I'm very pleased with my first movie…I think it's good, and fans will love it and the sexy cast of girls. Working with these girls for the movie really made it easy for me. If it does really well, I may make it a series for Lust Army Productions… I just love the idea of being able to do different things," she continued. "I love shooting, but it's really fun to be able to do other stuff too. I would like to thank ArchAngel for helping me with such a great opportunity. Everyone has been so great with tips and advice".
As part of this ArchAngel Productions directing contract, Kendra has also directed Kendra Lust Fucks Couples, starring Kendra alongside Veronica Rodriguez, as well as Booty Lust which features Kendra alongside Savana Styles, Abella Danger, A.J. Applegate, Priya Price and male porn stars Markus Tynai and Derrick Pierce.
In June 2015 Kendra also signed a non-exclusive performance contract with Zero Tolerance Entertainment. By doing so, Kendra was able to launch her own official sex toy line which featured personal products that had been moulded from her body.
This non-exclusive performance contract also enabled Kendra to direct her own pornographic productions. Kendra's directorial debut for Zero Tolerance Entertainment was titled Visions of Lust and it was distributed by Zero Tolerance Entertainment on February 25th 2016.
Kendra Lust : Upcoming Projects
Currently Kendra lives with her police officer husband and their young daughter in a house in Michigan. However, Kendra continues to commute to her condo in Los Angeles for one week every month in order to perform and direct her latest pornographic productions. When asked about her future plans in August 2013, Kendra stated;
"I would like to be in the industry in 5 years. I'm sure there will come a time, and I'll probably know when it's time, that my run will be over. It's been fun and I'm out of here. But my 5-year plan is to keep working and I'll be 39-40 and that'll be a great time to leave. I don't know if I'll go back into nursing. I'd like to do something with children. Something where I can make a difference. I'll save my money where I can make a job paying less but still be fulfilled".
During this Adult DVD Talk interview, Kendra also offered a few words of wisdom for aspiring adult film performers;
"The one piece of advice I would give and I believe it, is that you have to first love sex. Really enjoy it. Nobody knows everything, but you have to enjoy it. You have to take it seriously. Not all the time, but you have to show up on time. It's a profession, you have to take it seriously. It's fun but it's a business".
In this manner, Kendra continues to work as one of the most successful MILF businesswomen ever to grace the adult entertainment industry. If you would like to learn more about Kendra Lust's latest DVD feature releases, directing projects, live adult-cam site sessions and upcoming public appearances then please feel free to check out her official social networking channels that have been provided in the section below!
Social Networks
Amazon : Kendra's 2016 Wishlist
Official Blog Site: http://www.kendralust.com
Pornstar Platinum: Kendra Lust
Cam Sites : https://chaturbate.com/kendralust/
Kink profile: Kendra May Lust

Twitter : http://twitter.com/kendralust
Instagram : http://instagram.com/thereal_kendralust
Vine Profile : KendraLust
IMDB Profile : http://gb.imdb.com/name/nm5352128/