Personal Info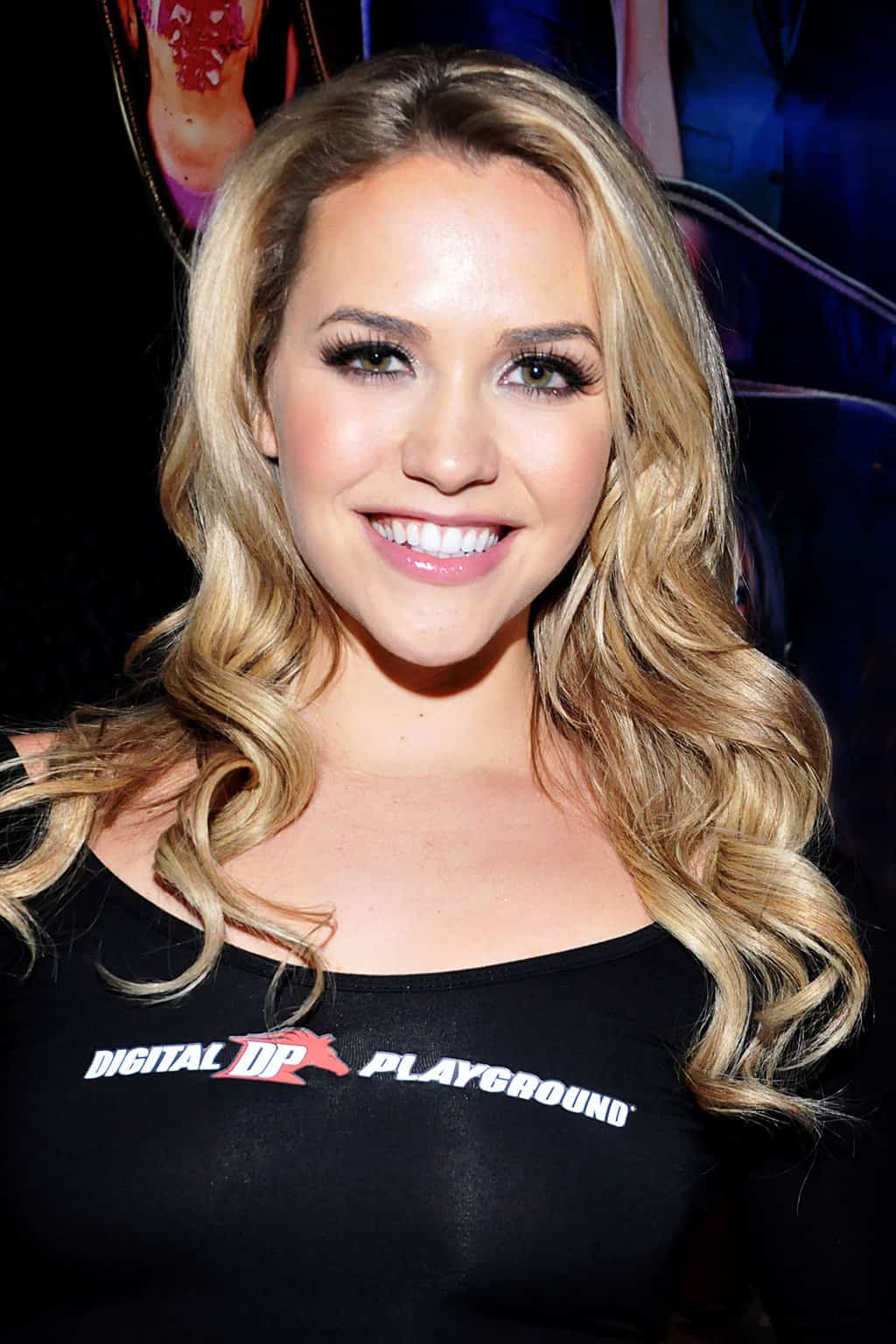 33rd Annual AVN Expo Day 1 at the Hard Rock Hotel in Las Vegas Nevada on January 20, 2016
Image Sourced from Wikimedia, Attribution :  © Glenn Francis, www.PacificProDigital.com
Name : Mia Malkova
Alias: Mia Malvoka, Mia Bliss, Madison Swan, Jessica
Hometown : Palm Springs, California (US)
Date of Birth: July 1st 1992
Measurements : 34C – 26 – 36
Bra/ Cup Size : 34C
Boobs :  Natural
Height : 5'5 (1.65m)
Weight : 121lbs (55kg)
Hair Colour : Blonde
Eye Colour : Hazel
Piercings : Navel and clitoris
Years Active : 2012 – present
Number of Scenes : 207+
Image Sourced from Wikimedia, Attribution :  © Glenn Francis, www.PacificProDigital.com
Born and raised in Palm Springs, California, Mia Malkova is a Cali girl with German, Irish and French Canadian roots. Mia discussed her Golden State upbringing during her XCitement interview, noting that;
"I was born in Palm Springs and moved over to the Inland Empire when I was 7. It was nice being in California for the great weather and close beaches, San Diego being my favorite beach growing up. I've been to San Diego a few times, and I love it there".
Since she was 12 years old Mia has always been interested in porn. As Mia explained during her AVN: Twisty's "Treat of the Year" interview, she projected a very introverted nature during her high school years but beneath this shy exterior lied a sexually curious girl with a passion for all manner of niche porn genres;
"I've never been outgoing. I've always been really shy—extremely shy—but I've always been perverted. So my close friends who know me know that's all I talked about, all I thought about was sex, and all I did was masturbate. So it wasn't a shock to them. Everyone else saw me as this shy, quiet girl, so yeah, it was a shock. I'm open about what I do with everyone. I'm not ashamed. My family and friends have been supportive…
I started watching porn full-time when I was like 12 [laughs]. The first stuff I really got into was hentai…I still watch it. It's hot! Then I started watching Skinemax. I wasn't ready for the hardcore scenes yet. But when I did start watching those I really liked Phoenix Marie. From hentai to anal! But what's funny is that there was this one scene of hers that I really liked from years back, an anal scene that was really hot. I worked with Manuel Ferrara, and then a couple weeks later I looked up the video to masturbate to, and it was him. That was funny. I also really liked Franziska Facella".
During this AVN: Twisty's "Treat of the Year" interview Mia actually revealed that she started working within the adult entertainment industry because she went to school with a fellow female porn star, Natasha Malkova. In fact, in recent years, Mia has also helped her brother to launch his own adult film career! As Mia conveyed in her own words;
"She's been my best friend since the second grade. We literally grew up together, sleepovers and everything. She's the reason I got into porn. I was always the more perverted one and I never expected she'd even get naked in front of anyone. She made the jump and then she told me about it and I got kind of excited. She told me how much money she made and it was a lot of money for a 19-year-old!…my brother is getting into the industry. My real brother—we have same mother. I'm just putting it out there because no one better book us together, or on the same movie or anything! His name is Justin Hunt and he's with 101 Modeling. He's only done one boy/girl scene and he's doing some stuff for Amateur Allure. He's really pumped about it. I got him in! I think it's awesome".
Before she discovered the adult entertainment industry Mia had worked at McDonald's when she was 16 years old and worked as a server at Sizzler up until the weekend before she filmed her very first sex scene. As Mia herself stated;
"My whole plan was that if my first scene went well and I liked it, I'm quitting the next day. I guess we know how that turned out".
Mia Malkova : Adult Film Career
In 2012 Mia's best friend Natasha Malkova helped her to forge a career within the adult entertainment industry. A few days after Natasha introduced Mia to her manager she was booked to shoot her very first hardcore sex scenes for JesseLoadsMonsterFacials.com. After filming this blow job scene Mia began to appear in a wide range of boy/girl and girl/girl sex scenes for realitykings.com and amatuerallure.com.
Although Mia initially dabbled with porn star aliases such as 'Mia Bliss' and 'Madison Swan', she ultimately settled upon 'Mia Malkova'. When asked about the meaning behind this porn star stage name, Mia has stated in previous interviews that her real initials are 'MM' so she wanted to choose a stage name which would enable her to keep these initials. Mia also revealed during her AVN: Twisty's "Treat of the Year" interview that;
"I chose that name because I have a very girl-next-door look and I wanted something sexy, like an alter ego. It's a hot name, like a European supermodel. But I'm a California girl".
Mia's innate sexual curiosity meant that during the first year of her adult film career she began to experiment with shooting sex scenes for a variety of fetish porn genres including the FM Concept productions; Tape Bound 16, Soft Soles Tasty Toes, Sexy Secretaries In Bondage, Please Stop…I'm So Ticklish and Halloween Bondage Treats. As Mia confessed during her XCitement interview;
"I like things to get a little kinky. The kinkiest thing I like to do is exotic asphyxiation. It makes me crazy turned on to pass out and then come to while I am still getting fucked".
Mia has also become famous for her solo sex shoots and in 2012 featured within the Girlfriends Films production All Natural: Glamour Solos 3. Mia's solo sex scene in particular was nominated for "Best Solo Sex Scene" at the 2014 AVN Awards and the film itself won "Best Solo Release". When asked about her initial solo sex shoots during her AVN: Twisty's "Treat of the Year" interview Mia commented how;
"My first solo was with Stephen Hicks and everyone treated me like I was a big deal. I didn't think I was, but it made me feel special and comfortable… Porn opened so many new doors for me. I did have a lot of sex before porn, but it was normal sex—in a bed, in a car, with my boyfriends, stuff like that. I'd only went down on my boyfriend once before my first scene. I'd only given one blow job in my life! After my first scene went well I thought this is something I can do".
Throughout 2012 Mia also began collaborating with prominent porn directors such as Mason on the Elegant Angel production Cuties 4. Starring alongside popular porn stars such as Penny Pax, Mick Blue and Manuel Ferrara, Cuties 4 proved to be a commercial success which earned Mia her first "Best Boy/Girl Sex Scene" nomination at the 2014 AVN Awards. Mia also collaborated with the famous adult film director Jim Powers on Whale Tail 6 for Smash Pictures which was nominated for "Best Wall-To-Wall Release" at the 2014 AVN Awards and "All-Sex Release of the Year" at the 2014 XBIZ Awards.
As well as filming these DVD feature releases, Mia also performed in a multitude of online sex scenes for Twisty's throughout 2012 including Sheer Pleasure which was distributed in September and Happy To See You which was distributed in November. These popular solo sex shoots earned Mia the title of Twisty's "Treat of the Month" in December 2012 and she was named Twisty's "Treat of the Year" for 2013.
After becoming Twisty's "Treat of the Year" Mia was booked for multiple magazine modelling shoots including the UK publication Club International for whom she posed on multiple occasions in April, June, August and November (Volume 42: Issues 4, 6, 8 and 11), the UK publication Men Only in August 2013 (Volume 78, Issue 8) and the US publication Cheri for whom she posed in December 2013. In recent years Mia has also posed for Hustler magazine in December 2015 wherein she appeared as one of their famous Hustler Honeys.
Mia Malkova : Star Showcases
At the end of June 2013 Mia released her very first star showcase, Mia, for Elegant Angel which was created in collaboration with award-winning adult film director Mason. Also starring Anikka Albrite and Dani Daniels, Mia was nominated for "Best Star Showcase" at the 2014 AVN Awards whereupon Mia received a "Best Three-Way Sex Scene (Boy/Boy/Girl)" nomination for her saucy sex scene with Mick Blue and Ramon Nomar. When asked about securing her first ever star showcase during her AVN: Twisty's "Treat of the Year" interview, Mia divulged that;
"I did the scene with Manuel in Cuties 4 and a couple weeks later I got a call from Mason who said they were thinking of doing a movie with me, which shocked me because that's one of the bigger companies and it's a big deal to have your own movie come out. I was really excited about it. I'm in every scene. I'm very real when I perform. I don't like to fake things. I try to find the connection…I got to choose all my partners. I did boy/girl scenes with James Deen and Erik Everhard—two of my favorites. I had a girl/girl scene with Dani Daniels, a girl/girl/boy with Manuel Ferrara and Anikka Albrite, and a boy/boy/girl with Ramon Nomar and Mick Blue. They were all really great performers and I held nothing back".
In addition to taking the adult film industry by storm, in September 2013 Mia made her mainstream movie debut in Don John; a feature film that was written and directed by Joseph Gordon Levitt. This mainstream movie depicted Joseph Gordon Levitt as a man obsessed with porn and featured a stellar cast of Hollywood actors including Scarlett Johansson, Julianne Moore and Tony Danza. Mia was one of the select few porn stars chosen to appear within this mainstream movie alongside Tori Black, Kayden Kross, and Alexis Texas among others.
Following on from her mainstream movie debut, Mia was chosen to be a Trophy Girl alongside Ana Foxxx at the annual Sex Awards ceremony in October 2013. Mia was also nominated for the "Hottest New Girl" accolade at this star-studded awards ceremony. During this same month Mia also released her second star showcase, Mia Malkova, which was produced by Naughty America and starred her future husband Danny Mountain. Mia swiftly followed this second star showcase with the release of Sexual Desires of Mia Malkova, a New Sensations production that was distributed in January 2014. These popular pornographic productions showcased Mia's seductive charm and were instrumental in her winning the "Best New Starlet" accolade at the 2014 AVN Awards. Mia was ecstatic to win this prestigious title and enthused within an AVN press release how;
"I have stage fright and I didn't expect to win, so it came as a big shock to me…Best New Starlet is a huge award for me to win…It means that I really do have a career in porn and can only see bright things for my future".
Spurred on by her AVN Award win, in February 2014 Mia filmed her first ever anal sex scene which was distributed via the Brazzers Network website Big Wet Butts at the end of June 2014. Titled Stretch My Ass, Mia filmed her first anal sex scene with her fiancé Danny Mountain whom she married on July 20th 2014.
In June 2014 Mia also launched her very own sex toy line in collaboration with Doc Johnson. This exclusive sex toy line featured high quality stroker products that had been moulded from her own body. As Doc Johnson's COO, Chad Braverman, commented during an XBIZ News article;
"It's always exciting having the opportunity to work with talent that is truly passionate about what they do, especially someone like Mia who, in such a short time, has garnered such a dedicated and loyal fan base in the adult industry. We're looking forward to releasing Mia's stroker and are very excited to be welcoming her to the Doc family".
In October 2014 Mia signed a one year boy/girl performing contract with the Hard X production company. Mia enthused about securing this contract during an AVN press release, commenting that;
"I am very excited to be a part of Hard X…Hard X has a unique way of shooting scenes that you don't see anywhere else, and I can't wait to shoot new projects with Mason again. I hope the fans enjoy what we have coming up".
Mia's first DVD feature release under this Hard X performance contract was Super Cute 2. Starring Aidra Fox, Keisha Grey and Carmen Caliente, this popular production was nominated for "Best Ingénue Movie" at the 2016 AVN Awards.
In January 2015 Mia featured within Just Mia, a DVD compilation which showcased  some of her hottest Brazzers Network sex scenes. Also starring Abigail Mac, Keisha Grey, Sammy Jayne and Georgie Lyall, Just Mia received a rave review from XCritic adult film blogger Don Houston who noted that;
"Just Mia by Brazzers earned a rating of Recommended from me based on the strength of the six scenes and Mia Malkova's amazing body doing a lot of kinky sex tricks with other men and women. In terms of body of work, Mia has shot almost a dozen other scenes for the company, more if you include foreign versions and behind the scenes material, so a higher rating could have been achieved by making this a double or triple disc collection, perhaps additional volumes in the series taking that path in the future. Mia was the hottest babe of the show but she was joined by a solid sexual cast such as Keisha Grey, Abigail Mac, and other appealing women, even the men including guys like Erik Everhard, Johnny Sins, and Nacho Vidal so fans of Mia Malkova may just find that Just Mia was the kind of showcase fans can appreciate even if they have a membership to the website so check this one out".
In May 2015 Mia appeared in her first all-girl star showcase, Mia Loves Girls, which was directed by fellow female porn star Dana Vespoli for Sweetheart Video. Mia hand-picked the cast for this all-girl star showcase which included rising star Whitney Westgate as well as her former co-stars Bree Daniels and Aubrey Star. The standout performance within this saucy all-girl showcase was Mia's sex scene with Kenna James which earned them both a nomination for "Best Girl/Girl Sex Scene" at the 2016 AVN Awards.
In September 2015 Mia performed in the popular porn parody Peter Pan XXX: An Axel Braun Parody for Wicked Pictures. Starring alongside Riley Steele, Vicki Chase, and Aiden Ashley, this parody release was a smash-hit which proved instrumental in Mia signing with LA Direct Models in November 2015. Thrilled to be signing with this exclusive adult film talent agency, Mia conveyed within an AVN press release how;
"I really love the Direct Models team, and I believe signing with Derek and the company will help take me further in my career…With the support of Direct Models, I'm looking to focus even more on refining and promoting my brand, create a better connection with my fans, and earning even more nominations from AVN and XBIZ for all the great movies I'm blessed to be a part of".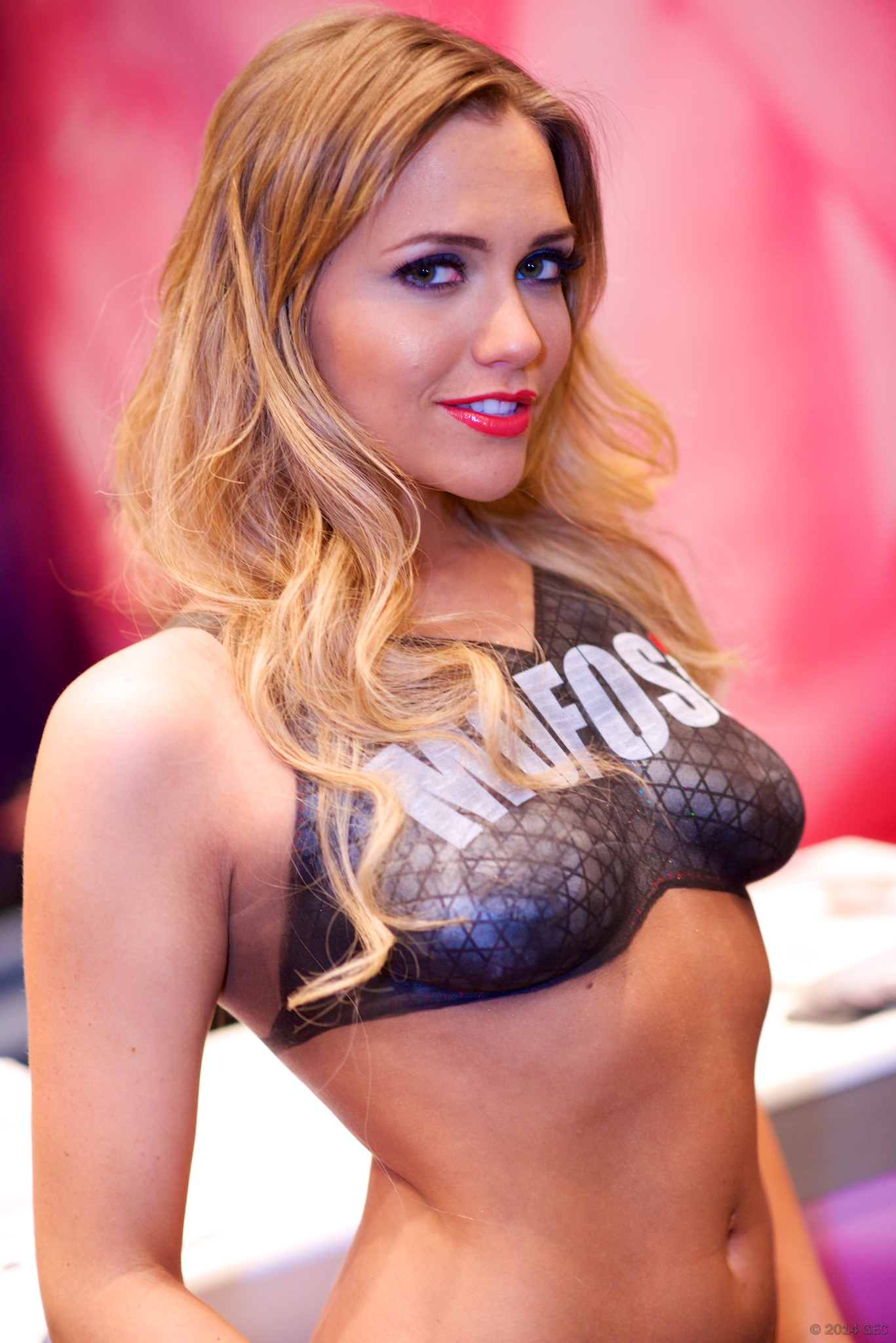 Moreover, in January 2016 Mia signed with Vicki Vette as part of her VNAGirls.com Network. As a member of Vicki's Vette Nation Army (VNA), Mia has been able to launch her official solo member's website and enthused during an XBIZ News press release that;
"I am thrilled to sign with Vicky and the VNA and can't wait to get my official site launched for my fans…I am shooting brand new exclusive videos and pics as we speak. 2016 is going to be epic!".
In March 2016 Mia reunited with adult film director Mason to feature within another Hard X star showcase. Simply titled Mia, this popular pornographic production also starred Mia's husband Danny Mountain. As Mason enthused during a previous AVN press release;
"I had a brief opportunity to work with Mia before she went under contract previously, and she left me wanting more and more. I would have waited forever to work with Mia again. She is the total package, unparalleled beauty inside and out. I'm honored and thrilled to have this year to celebrate all things Mia".
In February 2016 Mia and her husband Danny teamed up with fellow porn star power couple Anikka Albrite and Mick Blue to film the swingers themed feature release Open Couples for Adam & Eve. In fact, throughout her porn star career Mia has starred in multiple couples-themed releases with her husband Danny Mountain and their saucy sex scenes have been nominated for numerous adult film awards. For instance, their raunchy sex scene in the 2013 Erotica X production Eternal Passion 1 was nominated for "Best Scene – Non Feature Release" at the 2014 XBIZ Awards and their steamy shoot for the 2015 Jules Jordan Video production Ass Worship 16 was also nominated for  "Best Scene – Gonzo Release" at the 2016 XBIZ Awards.
In addition to her couples-themed releases, anal sex scenes and boy/girl collaborations, Mia Malkova has also established a devoted fan following for her sexy girl/girl pornographic productions. Fans of Mia Malkova should check out her girl/girl sex scenes in Could I Join You Two (2014) for whengirlsplay.com with porn superstars Madison Ivy and Nicole Aniston, her kinky shoot with fetish porn star Bonnie Rotten in Masters of Fuck (2014), her three-way sex scene with Jillian Janson for nubiles-porn.com titled I Caught My Step Sister And Her Friend (2015), as well as her collaboration with British MILF star Tanya Tate in Lesbians Seductions 50: Older/ Younger (2015) and her sex scenes in the Adam & Eve production Anikka and Carter (2015) alongside Anikka Albrite, A.J. Applegate and Carter Cruise.
These star-studded collaborations, combined with Mia's cinematic talents and raw sexuality, have earned her multiplied adult film awards over the years. Listed below are but a few of Mia's most impressive adult entertainment accolades to date;
2013: Dirty Dozen Awards winner "We Want To See A Lot More Of"
2013: Nightmoves Awards nominee "Best New Starlet"
2013: Sex Awards nominee "Hottest New Girl"
2014: AVN Awards winner "Best New Starlet"
2014: AVN Awards winner "Best All-Girl Group Sex Scene" Meow 3 (with Raven Rockette and Gracie Glam)
2014: XRCO Awards winner "Cream Dream of the Year"
2014: AVN Awards nominee "Best Oral Sex Scene" Swallow This 30
2014: AVN Awards nominee "Best Three-Way Sex Scene (Boy/Boy/Girl)" Mia (with Mick Blue and Ramon Nomar)
2014: AVN Awards nominee "Best Solo Sex Scene" All Natural: Glamour Solos 3
2014: AVN Awards nominee "Best Girl/Girl Sex Scene" Girl Crush 3 (with Jessie Andrews)
2014: AVN Awards nominee "Best Boy/Girl Sex Scene" Cuties 4 (with Manuel Ferrara)
2014: XBIZ Awards nominee "Best New Starlet"
2014: XBIZ Awards nominee "Best Scene – All-Girl" We Live Together.com 29 (with Malena Morgan)
2014: XBIZ Awards nominee "Best Scene – Non-Feature Release" Eternal Passion 1 (with Danny Mountain)
2014: XRCO Awards nominee "New Starlet of the Year"
2014: Spank Bank Awards nominee "America's Porn Sweetheart"
2014: TLA RAW Awards nominee "Best Female Newcomer"
2015: Spank Bank Technical Awards winner "Thank God She Does Anal Now! Part 3"
2015: AVN Awards nominee "Favourite Female Porn Star (Fan Award)"
2015: AVN Awards nominee "Hottest Ass (Fan Award)"
2015: Nightmoves Awards nominee "Best Body"
2015: Spank Bank Awards nominee "America's Porn Sweetheart"
2016: AVN Awards nominee "Best Oral Sex Scene" Peter Pan XXX: An Axel Braun Parody (with Aiden Ashley and Ryan Ryder)
2016: AVN Awards nominee "Best Girl/Girl Sex Scene" Mia Loves Girls (with Kenna James)
2016: AVN Awards nominee "Best Sex Scene In A Foreign-Shot Production" League of Frankenstein (with Tina Kay, Jasmine Jae and Danny D)
2016: AVN Awards nominee "Favourite Female Porn Star (Fan Award)"
2016: AVN Awards nominee "Social Media Star (Fan Award)"
2016: AVN Awards nominee "Most Epic Ass (Fan Award)"
2016: XBIZ Awards nominee "Girl/Girl Performer of the Year"
2016: XBIZ Awards nominee "Best Scene – Gonzo Release" Ass Worship 16 (with Danny Mountain)
2016: Spank Bank Awards nominee "America's Porn Sweetheart"
Mia Malkova : Married Life & Upcoming Projects
In July 20th 2014 Mia married her long term boyfriend Danny Mountain who also works within the adult entertainment industry. Mia explained during her XCitement interview how she and Danny met whilst filming a boy/girl sex scene;
"He was my 5th or 6th B/G and I had the biggest crush on him after our scene together. I ended up moving out to LA a year later and we worked together the day after I had moved. We hooked up again that night and I found out I had moved into his apartment complex and we were neighbors. We saw each other a lot after that and fell in love".
Despite the fact that they both work in porn, Mia has divulged during her My Dearest Desire interview that she and Danny still maintain an extremely active sexual relationship;
"We have sex all the time. Our record is 17 times in one day. I even look at pictures and videos of him when I masturbate. I came 15 times during one 3 hour self-pleasure session while fantasizing about him".
Since marrying Danny Mountain, Mia has suggested that she will be retiring from shooting hardcore sex scenes. Fortunately, Mia revealed during her My Dearest Desire interview that she will continue to film non-sex productions and girl/girl sex scenes;
"I still plan on doing productions that do not involve actual sex. I intend to only do lesbian films for the next few years. Danny plans to leave the industry for good in about half a year. We'd both stop sooner, but we can curb our jealousy in order to build up a nice nest egg".
After all, as Mia mentioned during her XCitement interview;
"My husband fucks me a lot at home so I get more excited for the G/G scenes".
Consequently, as of May 2016 Mia announced that she would only perform anal sex scenes with her husband. However, Mia still continues to shoot a variety of raunchy girl/girl sex scenes and has already collaborated on a wealth of Girlfriends Films productions that have been distributed throughout 2016. Fans of Mia Malkova will not want to miss her sex scenes in Project Pandora with Abella Danger, her role within The Riley Reid Experience alongside her friend and former co-star Riley Reid, her performances within the Hindsight 1 and 4 DVD series with Adriana Chechik and Remy La Croix as well as her sex scenes in the 2016 Sweetheart Videos production Alexis Texas Loves Girls alongside A.J. Applegate, Adriana Chechik, Jenna Sativa and Alexis Texas herself.
In addition to her girl/girl pornographic productions, Mia also performs in gentleman's clubs across the United States as a feature dancer. Mia is currently affiliated with The Lee Network exclusive feature dancing agency. As Derek Hay enthused during a June 2016 XBIZ News article with regards to Mia's recent feature dance performance at the Tobie's nightclub in Jacksonville, North Carolina;
"When you have an elite entertainer like Mia, who puts so much time and effort into her show and has a real passion for dancing and performing, you always know you're going to see a top-notch show".
At the end of the day, when asked about her interests outside of porn and her future plans, Mia has conveyed that she loves video games, watching her own sex scenes, and that she would like to stay working within the adult entertainment industry for as long as possible;
"I'm a homebody, so I don't really hang out a lot. I like to entertain myself. I like reading romance novels because I'm a complete dork. I think it's a great form of porn. I also like playing video games. I have three brothers so it was kind of a must for me to get into it too. I play Sims 3, Skyrim and World of Warcraft…
I watch my own scenes. I masturbate to them too. Is that weird? [laughs] Sometimes I'll watch some other porn, but just to see the guys. I know, I'm a little strange…I'd like to stay in it as long as possible. I'm having a lot of fun and don't want to stop. I'm not sure I can see myself going back to a different job. I don't really care about mainstream stuff either—I love porn".
With these words in mind, and her official solo website expected to launch any day now, we hope that Mia Malkova will continue to work within the adult entertainment industry for many years to come! You can keep yourself updated regarding all of Mia Malkova's latest DVD feature releases, upcoming feature dance performances and alternative projects by checking out her official social networking channels provided below;
Social Networks
Amazon :  Mia Malkova's Wish List
Official Website : http://miamalkovalive.com/
Twitter : @MiaMalkova
Instagram : @missmiamalkova
Chaturbate : Chaturbate
IMDB Profile : http://www.imdb.com/name/nm5401400/