Personal Info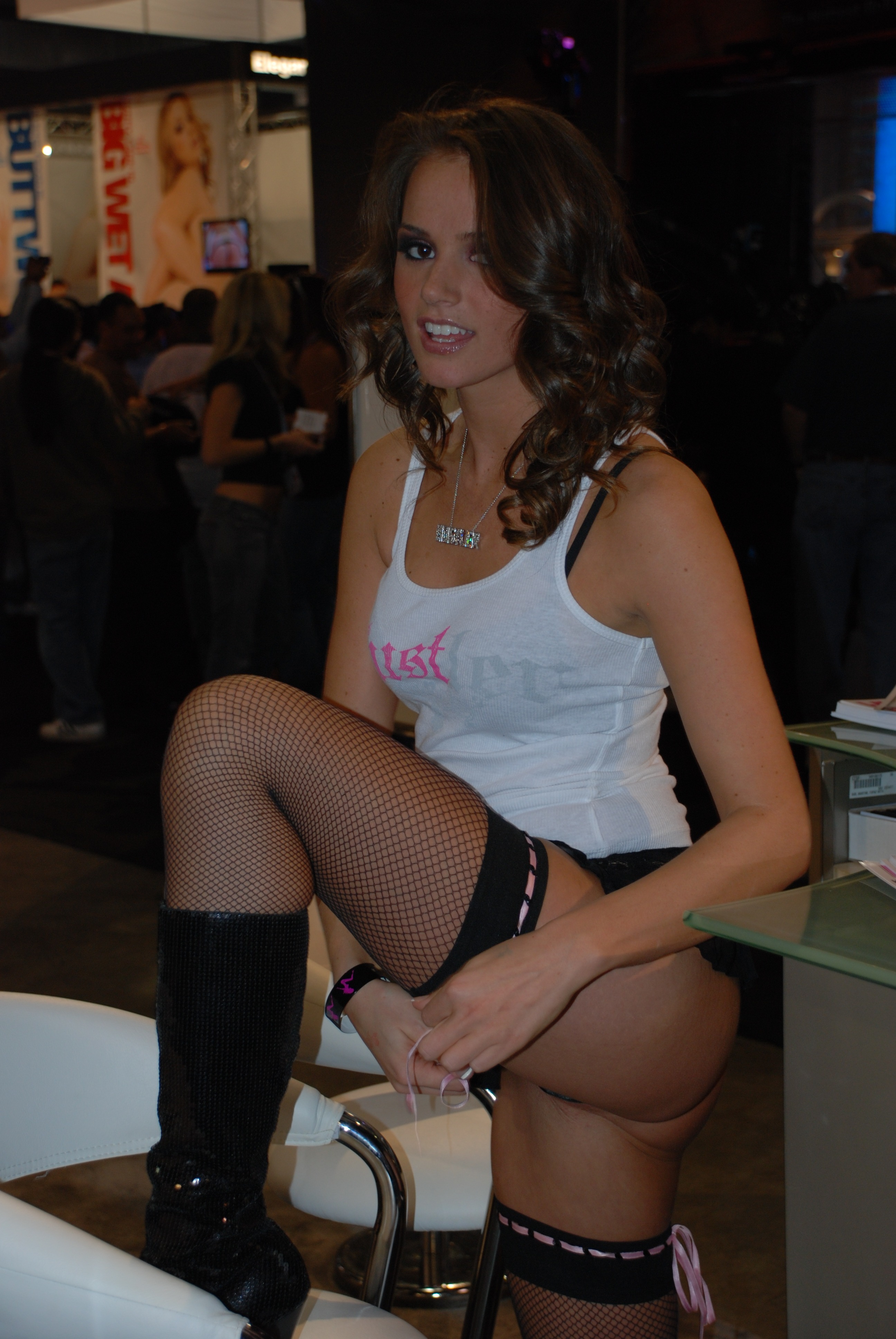 Tori Black at the Adult Entertainment Expo 9th January 2009 – Image source
Name : Tori Black
Alias : Michelle Chapman, Beth, Tory Black, Tori
Date of Birth: August 26th 1988
Home Town : Seattle, Washington (US)
Measurements : 34B – 27 – 38
Bra/ Cup Size :  34B (75C)
Boobs :  Real
Height : 5'9 (1.75m)
Weight : 140lbs (64kg)
Hair Colour : Brunette
Eye Colour : Hazel
Shoe Size : Women's 8.5 (US)
Piercings : Navel and tongue (Tori has also worn a piercing in her left nostril whilst shooting scenes for several of her feature film releases)
Tattoos : Star of David on her neck, a heart-shaped key design on her left wrist, roman numerals X. XLV VII. XXIII written below the hearted-shaped key design on her left wrist, and a five-pointed star with interlocking rings on the right side of her lower abdomen
Nationality : American
Years Active : 2007 – present
Number of Scenes : 402+ (as a performer), 3+ (as a director)
Breathtakingly beautiful with a seductive charm and natural charisma, once you've set eyes on Tori Black there's no turning back! Even when she was growing up in Seattle, Washington, and was still known as Michelle 'Shellie' Chapman, it was evident to friends and family that Tori Black was a natural born entertainer.
Born of English, German and Native American descent, Tori began dancing when was seven years old but she also enjoyed boxing, air hockey, football and video games. Although she still loves to embrace her tomboy side, Tori has always retained her passion for dance and even became a belly dance instructor later in life.
In previous interviews Tori has divulged how she had a troubled childhood; spending a lot of her time fighting and experimenting with drugs since she was 12 years old. During this period of her life, Tori has admitted that she was addicted to; "getting outside her body, outside her mind".
Struggling to cope with her rebellious daughter, Tori's mother sent her to boot camp. Upon returning home from boot camp, Tori's mother decided to home-school her in an effort to instil some discipline into Tori's life and to distance her from the negative influences of her friends. In previous interviews Tori has discussed how her home-schooling was Internet-based; leaving her at home alone all day, cut off from her friends and feeling dissatisfied with her day-to-day life. Tori has explained how it was this boredom which drove her to sneak out of the house during the day, meet up with her old friends and revert back to her troublesome ways.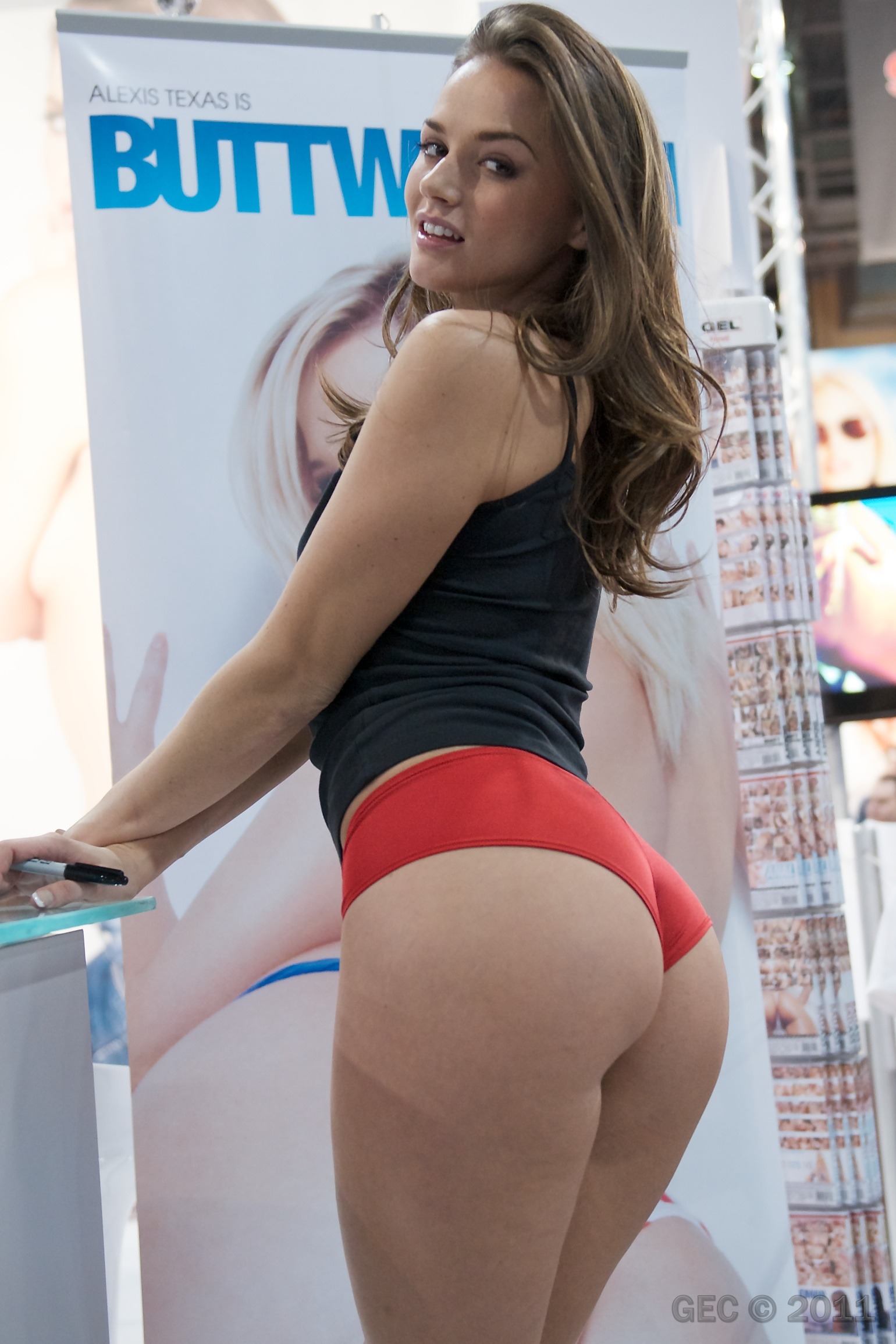 Tori Black at the 2011 AVN Adult Entertainment Expo (AEE) – Las Vegas Sands Center – Image source
When Tori's behaviour began to adversely affect her school grades she was sent to live with her grandparents. Unfortunately, Tori's grandparents still near her old friends so once again she found herself in trouble and was eventually kicked out of her grandparent's home.
After briefly staying at her father's house before being kicked out of there too, Tori was left drifting through life; homeless and fleeting to and from various friends' houses amidst a haze of drugs, sex and alcohol. In a last ditch attempt to help her daughter, Tori's mother sent her to a private boarding school in Condon, Montana, called Mission Mountain School. In an October 2013 interview for Richardson magazine Tori  described her experience at this school, noting how;
"The school was for the crazy of the crazy, but also the smart of the smart, and when you put crazy and smart together, it's not a good combination: the things they come up with, to do to each other, to do to themselves. It was like living in some weird horror movie….It was like a cult. They trained you as if you were going to live in the middle of nowhere for the rest of your life, as if the only people you were ever going to be around would be soldiers hand-selected from their therapy game. I felt like I'd been brainwashed. When I finally got out and went to college—and when I say college, I mean a 12,000-student university—I felt like an alien".
Tori Black : The Start Of A Successful Adult Film Career
After graduating the Mission Mountain School, Tori attended Western Washington University. Even though she had commenced on an academic path which her parents supported, majoring in Journalism with a minor in Sociology: Women's Studies, Tori still felt unfulfilled and alienated in her daily life.
However, life as Tori knew it was all about to change that very summer. When Tori was 18 years old, and just about to return home from college for summer vacation, her parents insisted that she find herself a summer job. Unable to find a waitressing or retail position on short notice, Tori stumbled across an online advertisement for an adult talent agency and sent in some pictures.
Impressed by Tori's natural beauty and charisma, the agency offered to fly her to Fort Lauderdale, Florida, in order to shoot her very first sex scenes. After consulting with her friends for advice and receiving their encouragement, Tori felt invigorated and accepted the agency's offer. Merely a week later Tori found herself filming her very first adult film scene; a solo shaving video for The Score Group. Tori has described this pivotal moment in her life during a Miami.com interview with Bob Emanuel Jr in May 2012. During this interview Tori commented that;
"I actually started my career out in Fort Lauderdale. I was in college. It was summer vacation, and I go back home with my parents. They were on me, as any parent would be, to get a job and quit being lazy. It gets on anybody's nerves. I was looking for a go-go dancing job to see if I can go dance at a night club or something like that. Of course, they wouldn't allow me to do anything like that unless I was 21, and I was only 18 at the time. I ended up bumping into an ad for an adult talent agency down in Florida. I sent in my pictures just to see what they would say. I was like, 'Oh this is funny. Let me see if they accept me, and I'll brag about it to my friends.' They ended up saying yes. I considered it, and a week later I was down in Florida".
Tori embellished on this story in a later interview with Adult DVD Talk, delving into further detail about how;
"I was in college and I had to go home for the summer. I couldn't afford to stay on campus. My family was paying for my room and board and my tuition. During the summer, they wanted me to get a job and support myself. The only problem was, they refused to let me work during the school year. So there were virtually no jobs available only for the summer. So I looked on Craig's List and I thought it would be cool to be one of those dancers in a club, those girls that just stand up there and dance all night long. I could do that because that's what I did anyways when I went to a club. I was looking through all these ads and no club would let me in because I was 18 and you had to be 21 because they served alcohol…
So I stumbled across this ad for an agency and it said 'Do you want to earn $20,000 a month?' For a college student, for most people, your eyes pop out of your head. Um, yes? The job was for a porn agency and I thought, 'I can do this, let me just send in my pictures.' So I sent them in and they got back to me right away and said they'd pay for my flights both ways, they'd pay for me to go there and if I didn't like it, they'd pay for me to go home. I thought that was perfect because I didn't have any money. So I went to all my friends and said, "OK guys, what do you think? Should I be a porn star or not?" And everybody was totally gung ho for it. They said they'd be my biggest fans and supporters. So I packed up a big suitcase with all my belongings. I got there and I was completely green. A month in, I was deciding to move to LA to continue to work in the industry. Shortly thereafter, my whole family knew what was going on. I had planned on going back to school but at that point, once your family knows, you're like, eh, so I kept going. And then the next thing you know, here I am!".
Tori's first adult film scene was well received by fans and critics alike and proved to be the start of a promising and extremely prolific career within the adult entertainment industry. After merely a year working within the adult film industry, Tori found herself named as the "Penthouse Pet of the Month" in the December 2008 issue of Penthouse magazine; an accolade which kick-started her career and enabled her to appeared in a wealth of exciting pornographic productions.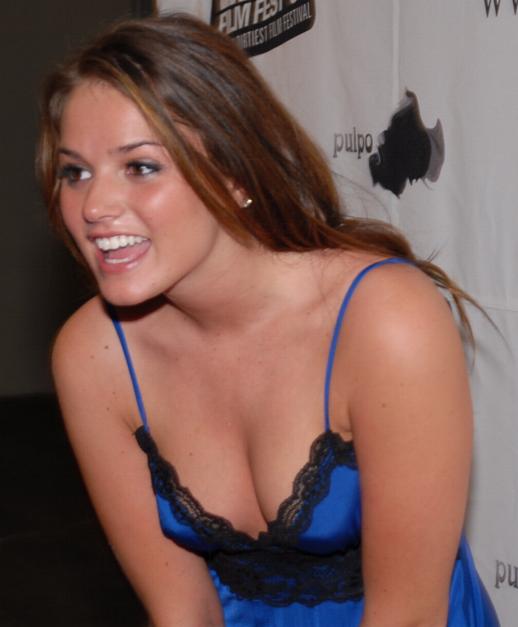 Tori Black at Erotic Film Festival September 16, 2007 – Image source
Tori signed with LA Direct models in 2009 and in the same year shot her first ever anal sex scene for the production Interactive Sex with Tori Black .During this year Tori also shot her very first non-POV anal scene which featured in the award-winning production Tori Black Is Pretty Filthy. The sequel to this popular production, Tori Black Is Pretty Filthy 2, was filmed in 2010 and featured Tori's first ever deep penetration scene. Tori also appeared as Catwoman in Vivid Entertainment's Batman XXX: A Porn Parody; a role which proved to become a fan favourite over the years. Eager to experiment with as many soft-core, hardcore, gonzo, POV, anal and solo sex scenes as possible, Tori went on to appear in over 400 pornographic productions throughout the course of her nine year career!
Throughout her adult film career Tori has collaborated with some of the biggest female porn stars and web-cam models in the adult film industry; from Madison Ivy, Asa Akira and Alexis Texas to Riley Reid, Dani Daniels and Aspen Rae. Tori has collaborated with all of the major distributors and production companies in the adult entertainment industry and has also modelled for countless XXX-rated publications such as Loaded magazine, who named her "the most facially attractive female performer in the industry".
Over the course of her adult film career Tori has participated in modelling shoots for CNBC, wherein she was included amongst their famous "Dirty Dozen: Most Popular Porn Stars" list. Tori was also ranked as number one in Complex magazine's "The Top 100 Hottest Porn Stars Right Now" list in 2011.
In June 2014 Tori made her directorial debut by shooting the video Seduction 4 for the Elegant Angels website which featured their "Girl of the Month" Alina Li. Following the success of this directorial debut, Tori went on to direct two more feature releases; Remy's Angels and Kendra Lust is True Lust in 2015, both for Girlfriends Films.
What's more, Tori has also appeared in several mainstream media productions including the lead role in 2011 horror film Half Moon for which she was also the executive producer. Tori also acted in season two of the Showtime series Ray Donovan within which she appeared in episode 3 "Gem and Loan" as porn star Lexi Steele. Tori's most recent mainstream media role was as a supporting actress in the 2015 horror-comedy flick L.A. Slasher.
Although she has enjoyed filming these mainstream media projects, Tori has conveyed how she would prefer to pursue directing roles in order to better utilise her creative talents;
"I think I would just supplement, add some things from things from mainstream. I wouldn't necessarily want to do a lot of mainstream. I don't know if I want to be in the limelight that much. When I got into the industry, I didn't really realize how much attention I'd be getting. I don't mind being recognized, but I don't want to be Sandra Bullock walking down the street and having people recognize you, literally everywhere, all the time, no matter what you're doing or wearing. You can't really hide. Of course, that's a big jump from where I am, but that's not really what I strive for. I'd like to acting in mainstream movies, but I guess I would do some, but not a lot..
I'm going to be looking more toward the directing side and utilizing some of my more creative side. When you're performing, you're acting on instructions. People are telling you what to do. I'd like to get into the other side a little more and see what gifts I have and what I can bring to the table on my own".
Tori Black : Adult Film Award Wins and Nominations
One of the defining moments in Tori Black's adult film career was when she became the first woman ever to be named "Female Performer of the Year" for two years in a row at the prestigious AVN Awards. In addition to this groundbreaking achievement, Tori has received numerous adult film awards and distinguished nominations throughout her prolific porn star career. Some of Tori's most notable award wins have been listed below;
2008: Penthouse Pet winner — "Penthouse Pet of the Month" — December 2008 Issue
2009: Twisty's awards winner — "Treat of the Month" — September 2009
2009: AVN Awards winner — "Best New Starlet"
2009: XRCO Awards winner — "Cream Dream"
2009: CAVR Awards winner — "Hottie of the Year"
2009: RogReviews' Critics Choice Awards nominee — "Best Female Performer"
2009: FAME Awards winner — "Favourite Female Rookie"
2010: CAVR Awards winner — "Star of the Year"
2010: XBIZ Awards winner — "Female Performer of the Year"
2010: XRCO Awards winner — "Female Performer of the Year"
2010: AVN Awards winner — "Female Performer of the Year"
2010: AVN Awards winner — "Best All-Girl Couples Sex Scene" — Field of Schemes 5
2010: AVN Awards winner — "Best All-Girl Three-Way Sex Scene" — The 8th Day
2010: AVN Awards winner — "Best Tease Performance" — Tori Black Is Pretty Filthy
2010: AVN Awards winner — "Best Three-Way Sex Scene" — Tori Black Is Pretty Filthy
2010: FAME Awards winner — "Favourite Female Starlet"
2011: XBIZ Awards winner — "Porn Star Site of the Year"
2011: XRCO Awards winner — "Female Performer of the Year"
2011: AVN Awards winner — "Female Performer of the Year"
2011: AVN Awards winner — "Best Oral Sex Scene" — Stripper Diaries
2011: AVN Awards winner — "Best POV Sex Scene" — Jack's POV 15
2011: AVN Awards winner — "Best Sex Scene In A Foreign Shot Production" — Tori Black: Nymphomaniac
2012: Nightmoves Awards winner — "Social Media Star (Editor's Choice)"
2012: Nightmoves Awards nominee — "Best Ass"
2013: AVN Awards nominee — "Best Supporting Actress" — Official Hangover Parody
2013: AVN Awards nominee — "Best Solo Sex Scene" — Official Hangover Parody
2013: The Fanny Awards nominee — "Female Performer of the Year"
2014: The Fanny Awards nominee — "Female Performer of the Year"
2015: AVN Awards nominee — "Mainstream Star of the Year"
2015: Nightmoves Awards nominee — "Best Adult Film Star Feature Dancer"
2015 : Spank Bank Awards nominee — "Masturbator of the Year"
2016: XBIZ Awards winner — "Director of the Year – Non Feature Release" — True Lust
In total, Tori has won 22 adult film awards out of 66 nominations. In addition to these impressive award wins, Tori was also named one of the "Top 12 Female Stars In Porn" by Maxim magazine in 2010 and was also named one of the "Most Popular Stars In Porn" by CNBC in 2011.
Tori has always been extremely appreciative upon receiving all of her adult film awards over the years. When asked in an interview with Miami.com about what these impressive accolades mean to her, Tori explained how;
"I take it as a more of a personal character reference than anything else. There are a lot of beautiful women out there. There are a lot of phenomenal performers and girls that are extremely heightened in their sexuality. I think the reason I was awarded those awards is because of my personality, who I am and what I stand for. I think, for me, it was more of a personal accomplishment in that regard. It's an honor. It's nice to feel appreciated. It's nice to feel celebrated. Of course I was humbled by it. I didn't expect it at all".
Tori Black : Family Life and Upcoming Projects
During this stage of her career Tori created a personal blog site titled "The Real Tori Black" . Tori used this blog to create a direct channel of communication with her fans; discussing her upcoming projects, revealing her opinions about issues facing the adult entertainment industry, divulging her aspirations to become a journalist and updating her followers with news about her personal life and her ongoing relationship with fiancé Lyndell Anderson.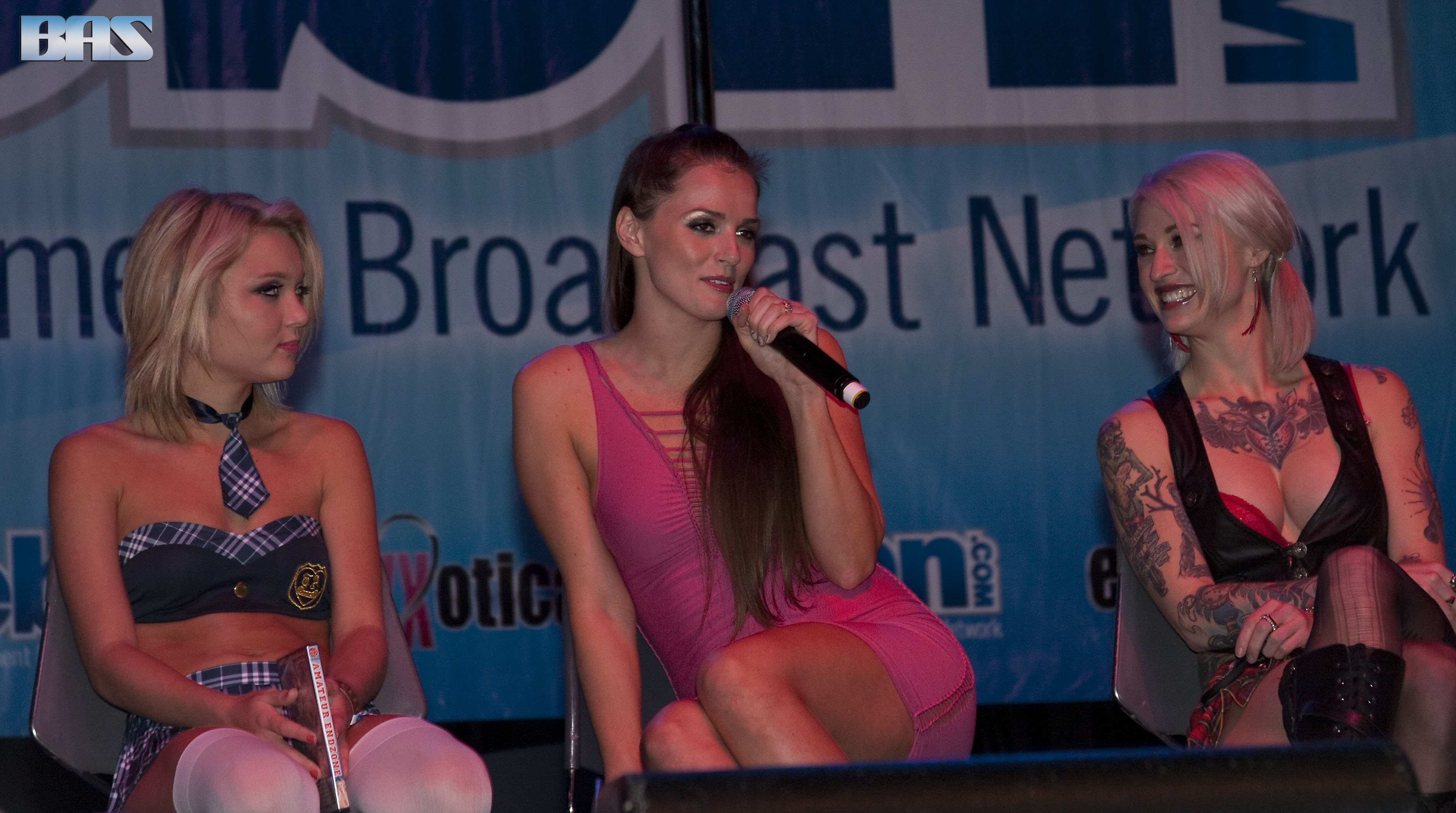 Kota Sky, Tori Black, and Kleio Valentien at Exxxotica Atlantic City on April 12, 2014, photo by Baldwin Saintilus – Image Source
Although Tori has discussed that she "finds it difficult to find meaningful personal relationship while working in the pornographic industry", on December 16th 2011 Black posted via her official blog site that she had given birth to a baby boy on October 14th. When asked about the potential career ramifications of her pregnancy in her Miami.com interview, Tori stated;
"My family is number one above career any day. I got pregnant. It really didn't matter if there were ramifications or there was any negative reaction, then so be it because having a baby is the most important thing. If people were going to react negatively to it or if my body doesn't bounce back or whatever, then so be it. The most important thing to me is my family and being a good mother. Really, it didn't matter".
In January 2012 Tori and her fiancé Lyndell were arrested on domestic assault charges after being involved in an altercation whilst staying at a hotel in Las Vegas, Nevada. The charges were later dropped and the altercation was found to have been caused by Tori's intoxication after a night partying with Alexis Texas and Asa Akira. Tori explained the circumstances surrounding the incident via an AVN press release;
"I went out to host a party at Sapphire nightclub, and I was hanging out with Alexis Texas and Asa Akira, and we were all having a great time, just sitting having a few drinks, and anybody who knows what happens when you stop drinking for a really long time and then start drinking again, is that you realize that your tolerance has gone way down. Before I realized it, I was getting pretty drunk…
So we got in the limo and headed back to the hotel, and I stopped at the bar with a friend, and we were having a serious conversation, and I had another few drinks, and by that time, I was way past my limit and not really thinking about what I was drinking. By the time I got to my hotel room, I was going in and out of blacking out, and essentially what happened when I got to the room was, I wanted to cuddle with my baby, as usual—that's the first thing I want to do when I get home—and his dad was worried that I might hurt him by accident because I couldn't even walk straight, I couldn't think, I was really, really quite drunk…
By the time he told me that he wanted me to sober up before I held the baby, I got very defensive, I was embarrassed because I knew how drunk I was, and I thought he was going to take the baby away from me for good, just because, you know when you're drunk, you just don't think straight. So I kind of went a little berserk and tried to get the baby, and everything he did was just to restrain me…
The police were called because I was screaming for help because I wanted my baby. I just wanted to hold him and did not realize how far gone I was, and Lyndell just wanted me to compose myself. You know, if I'm trying to lay with the baby, you never know what could happen, so he was just trying to take care of both of us. [TMZ] said he used excessive force, which is not true, and from anybody who knows me, I am a tough girl, and trying to restrain me takes excessive force. Essentially, that's the story, and that is the whole story, and the most important thing to me is my family, and I made a very big mistake, and to them I apologize. I apologize to the people that came to see me at AVN and didn't get a chance to say hello because I was otherwise occupied. I apologize to the companies that I let down and the engagements that I was supposed to have. I let everybody down, and it was a mistake that I made, and I apologize. I apologize to Lyndell, obviously, because the first thing that people want to say is that I'm being abused by the person that I'm with, and that's just far from the truth, so I just wanted to go on record and straighten it out and say essentially it was more of me being too drunk. From what I hear from Lyndell, I punched a wall and not his head, so it was blown pretty far out of proportion…
The most important thing is that my family and I are OK and they forgive me, and we are working on moving forward".
Fortunately Tori and Lyndell have since reconciled their relationship and in February 2013 Black announced via her official blog site that she was four months pregnant with her second child.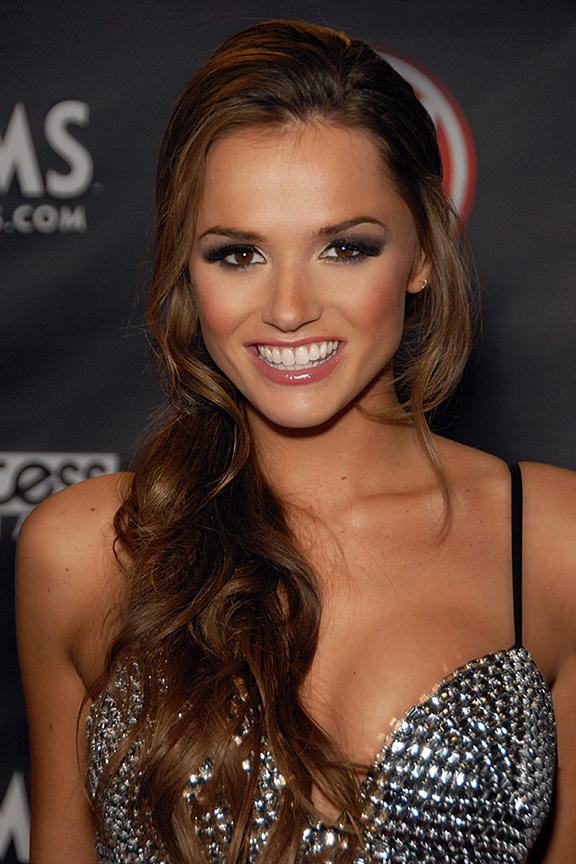 Tori Black at the AVN Awards in Las Vegas Nevada on January 9, 2010 – Photo by Glenn Francis of http://www.pacificprodigital.com. Attribution :  © Glenn Francis, www.PacificProDigital.com
As well as acting and directing, Tori has also remained a vocal advocate for women's rights within the adult entertainment industry throughout her career. For instance, Tori once stated via her MySpace profile how;
"For those who think the business that I'm in holds women back, I beg to differ. I've had a heightened sexuality my whole life, I'm supposed to be this way. I figure since I don't have any children, any responsibilities in that regard, now is the perfect opportunity for me to express myself in a way I might not be able to as I get older. As for right now, I'm having the time of my life sexin' it up and wild'n'out in my own way. Later on, who knows what's in store for Miss Tori Black".
Similarly, in 2013 she appeared alongside her fiancé Lyndell Jackson, as well as fellow adult film stars Lance Hart and James Deen, in a "Sex Week" panel which was moderated by professor of sexual studies, Dr. Susan Stritz. In addition to discussing a wide range of topics concerning adult entertainment industry, Tori also endeavoured to highlight the controversy surrounding certain female performers charging higher fees to shoot interracial scenes;
"It's pretty incredible that there are a lot of girls in the industry that do charge more [for interracial scenes], and I think that's disgusting".
A talented public speaker, Tori has been a popular guest host on radio talk shows, convention panels and at nightclub events over the years. In fact, in 2011 Tori was invited  the AVN Awards ceremony with fellow porn star Riley Steele and mainstream comedienne Lisa Lampanelli. Tori continues to appear as a guest host at nightclub events in Los Angeles, as well as a guest on local radio talk shows. Fans hoping to capture an up close and personal interview with Tori Black will also be happy to hear that she has hosted monthly live web-cam shows via her personal website. Eager to stay in touch with her adoring fans, Tori frequently attends the Exxxotica Expos in New Jersey and Miami where she is always more than happy to pose for photographs with her loyal fans and sign posters.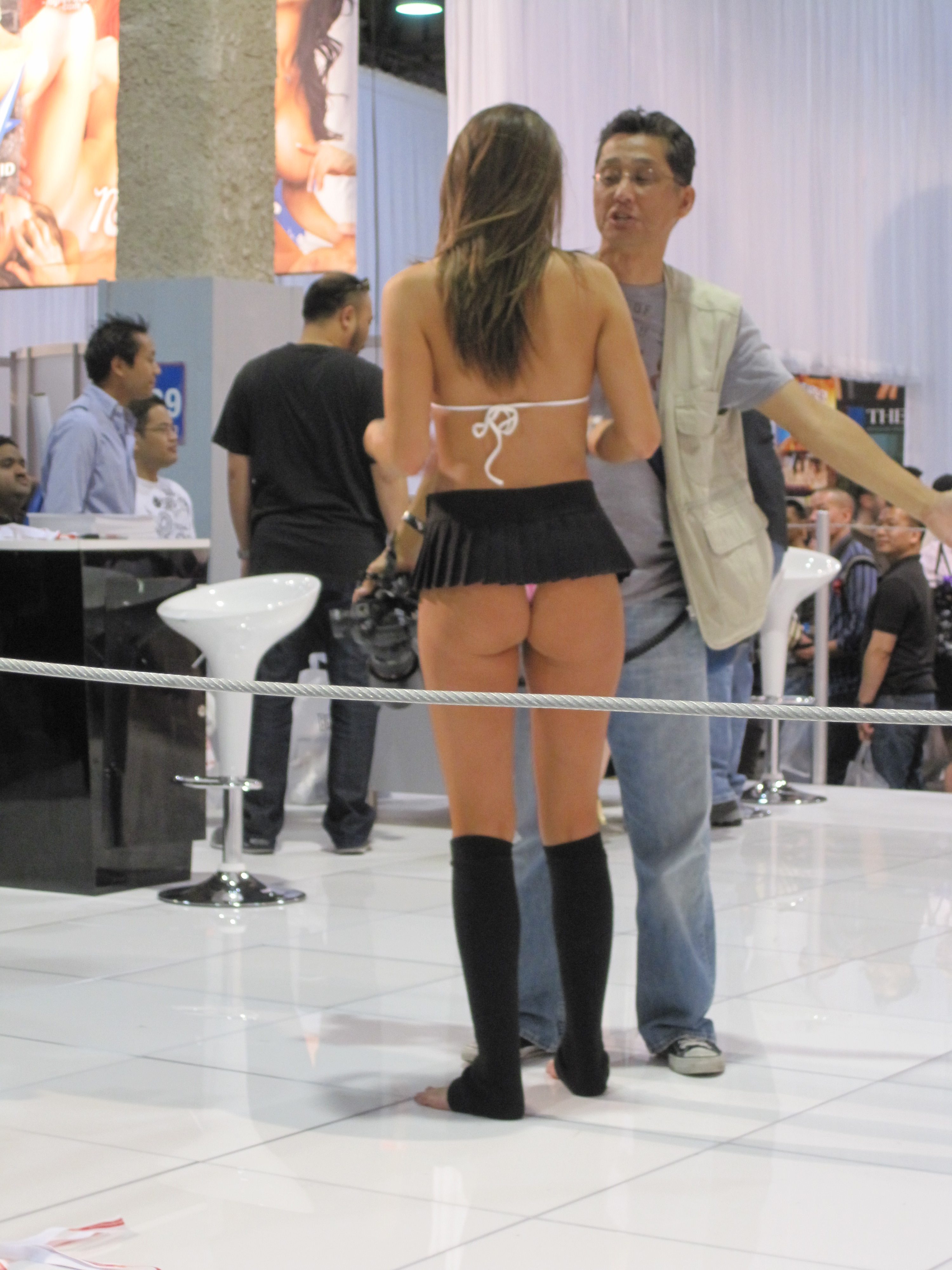 Tori Black signing for a fan at AEE 2010, image by Michael Snipes – Image source
If you have recently discovered the wonder that is Tori Black and have been would like to know the best scenes for introducing yourself to her work then why not take some advice from the brunette beauty herself? In her Adult DVD Talk interview, Tori advised how new fans can best sample her extensive porn star portfolio;
"Ooh, that's rough. I would say the best way to break them in to me would be the Pretty Filthy Series. And the reason I say that is because that was really when I was the most open and the most comfortable in expressing myself. I was in my prime. It was a really good point in my career and I got to shape both those movies. Mason and I worked together a lot and we came up with the concepts together. I got to pick out the people, which helped a lot. I think those are the best movies to get an intro to Tori. There are so many movies. Some people like my feature work. A lot of people want me to play Catwoman. Or they want to watch me in the Partridge Family. There are my different aspects of my career so it really depends on what they want".
You can also remain updated about Tori's upcoming cam-site sessions, latest public appearances and recent directorial releases by checking out the social networking links provided below. With no signs of retiring in the future, and her sights firmly set on directorial superstardom, you've definitely not heard the last of Tori Black!
Social Networks
CamSoda : Toriblack
Official Blog Site : toriblack.com
Kink.com page: Tori Black
Twitter : @misstoriblack
Instagram : Miss Tori Black
Fan Club Address : Tori Black P.O. Box 990021 Naples, FL 34116