Personal Info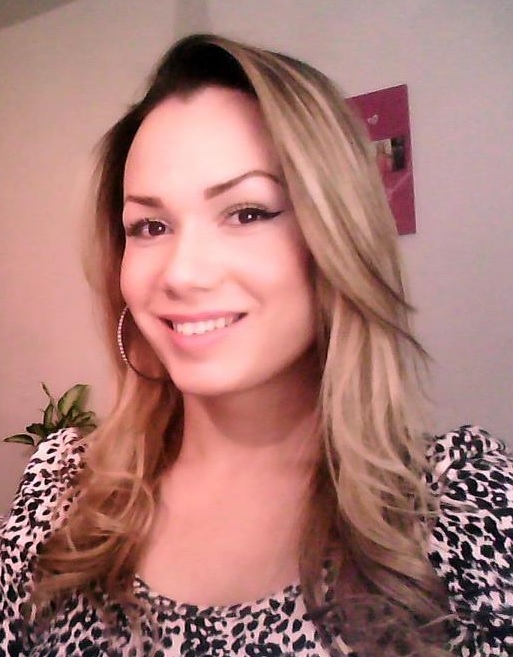 Name : Kalena Rios
Alias : Calena Rios, Emmanuelle Rios, Malena
Date of Birth: February 14th, 1989
Home Town : Belem (Brazil)
Height : 5'9 (1.75m)
Hair Colour : Brunette / Blonde
Eye Colour : Blue
Tattoos : Matching star designs on her shoulders and a black and pink artistic design of a woman on her lower abdomen
Years Active : 2006 – present
Number of Scenes : 170+
If you're mesmerised by buxom Brazilian beauties then you'll love the stunning TS porn star Kalena Rios! Born and raised in Belem, the capital city of the state of Para in Brazil, curvaceous cutie Kalena Rios first began working within the adult entertainment industry in 2006 when she made her adult film modelling debut via the trans-friendly porn site Brazilian Transsexuals. Over the years Kalena has filmed a wide range of raunchy solo sex scenes and hardcore content for the Grooby Network porn sites Shemale.XXX, shemales-from-hell.com and Frank's TGirl World as well as the popular trans-friendly porn sites Shemale Club, Latina Tranny, Trans Erotica, Pinko TGirls, Exclusive TGirls, Tranny Surprise, Shemale Candy and Tranny Poppers among many others!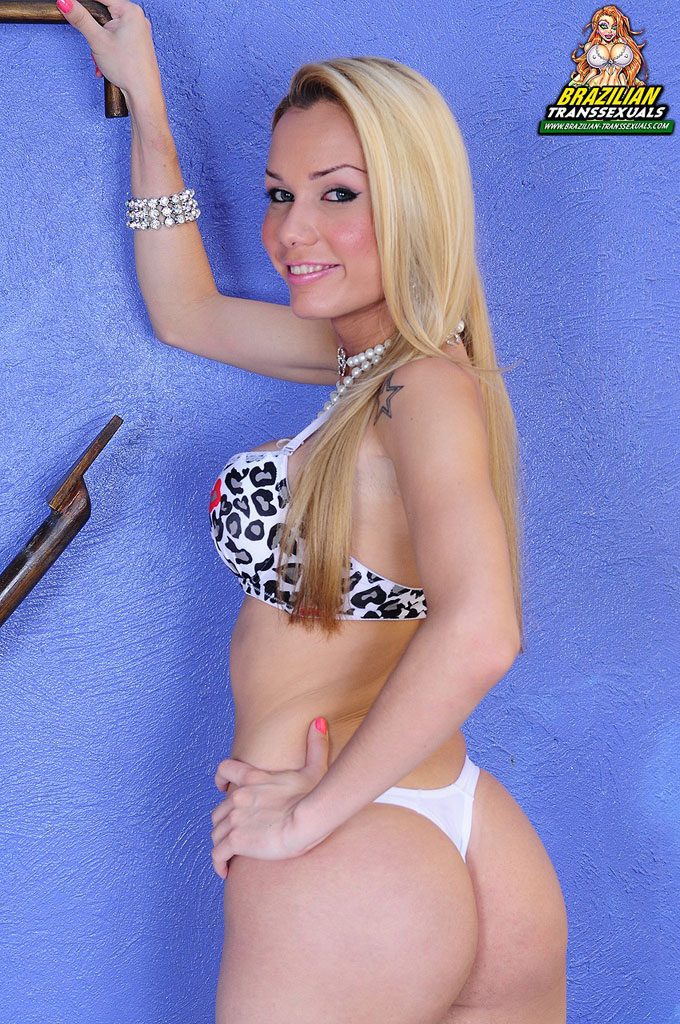 Kalena Rios at Brazilian Transsexuals
Some of Kalena's most compelling web content to date includes her saucy shemales-from-hell.com sex scenes with fellow transsexual performer Carla Bruna in 2006, her Kalena Rios POV Blowjob! sex scenes that she filmed for Frank's TGirl World in April 2006, her sultry transbian sex scenes with Lorena Smith in 2006, as well as her thrilling three-way with Adriana Rodrigues and Pablo Picaco, her raunchy three-way with Laisa Lins and Tayssa Tally and her captivating three-way with Pamella Anderson and Andre Santos that were all filmed for shemales-from-hell.com in 2007. Kalena has also starred in a Sexy Tranny Sandwich three-way with Carla Novais and Alex Junior that was distributed via the Tranny.com porn site trannycumswappers.com in January 2007 and which was also featured within the 2009 Tranny.com DVD compilation title Tranny Cum Swappers 2 (2009).

Fans of Brazilian beauty Kalena Rios will also want to check out her raunchy Kalena Fucks Rafa, Hardcore sex scenes that were filmed by Louie Damazo for the Grooby Network porn site Shemale.XXX in October 2011, her Beautiful Kalena Rios Jacks off! solo sex scenes that were released via Frank's TGirl World in November 2011, her Kalena Rios! solo sex shoot for Shemale.XXX in January 2012 that was filmed by Louie Damazo, her scintillating Kalena At Play solo sex scenes that she filmed for the Trans 500 porn site transatplay.com in 2013, and her Cock Appeal sex scenes that she shot with Yago Ribeiro for the Realty Kings porn site trannysurprise.com in March 2014.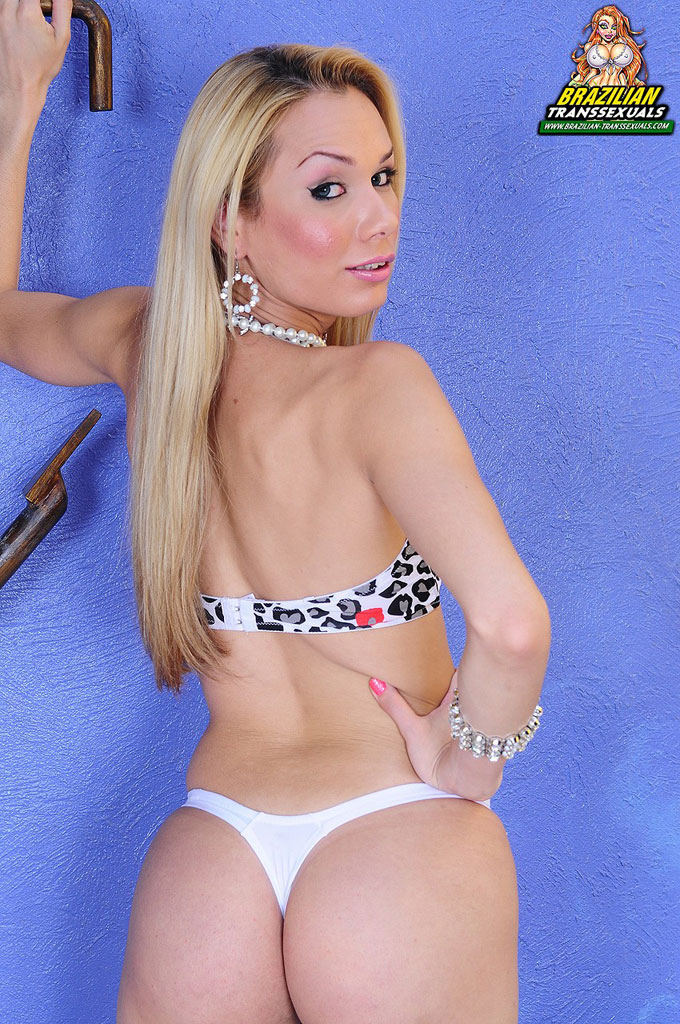 Kalena Rios at Brazilian Transsexuals
In addition to her wealth of compelling hardcore web content, Kalena has featured within numerous fan-favourite TS DVD series over the course of her ten year adult film career. Some of Kalena's most scintillating DVD feature release performances include her Magnus and Juicy Entertainment star showcases Crazy For Shemales: Kalena Rios (2009) and Transsexual Superstars of Porn: Kalena Rios (2010), her epic group sex scenes with Alexandre Senna, Alan Marcelo, Graziella De Biasi, James Matarazzo and Mylena Bysmark that were filmed for the Robert Hill Releasing DVD title Transsexual Swingers 2 (2006), her saucy sex scenes with Alana Ferreira that were featured within the Northstar Associates and Zayn Entertainment porn productions Hung Like A Whore 6 (2007) and All About Trannies (2009), her sizzling sex scenes with Juliana Lemos in the Robert Hilling Releasing porn productions Transsexual Lesbians 4 (2007) and Tran-City Prostitutes 1 (2010), as well as her raunchy sex scenes with Miriany Ribeiro in Shemale Sandwich 2 (2007)for Magnus and the Universal Trannies DVD titles I Can't Believe It's Not Female 2 (2011) and My First Shemale Sex 2 (2012).
From 2008 onwards, Kalena began to film a wealth of saucy sex scenes with her friend and fellow Brazilian TS star Kelly Ohana. Some of Kalena and Kelly's sauciest sex scenes have been showcased within the Magnus DVD feature release Shemale Sandwich 6 (2008) and the Universal Trannies DVD titles Fucked By A Shemale 2 (2010), I Love Chicks With Dicks 3 (2010), Getting Nasty With Shemales 1 (2010), Obsessed With Shemales 3 (2011), Hard Shemale Cock 2 (2011) and Playing With Shemale Dick 5 (2012); not to be missed!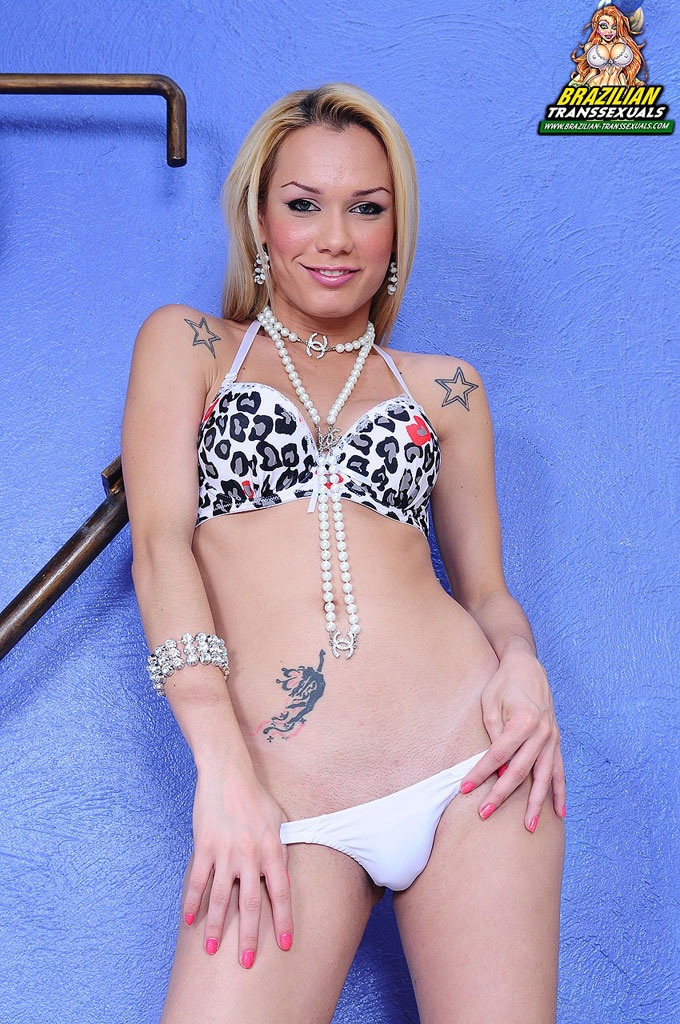 Kalena Rios at Brazilian Transsexuals
Throughout her phenomenal porn star career Kalena has filmed with some of the biggest trans-friendly pornographic production companies in the adult entertainment industry; from Evil Angel and Jules Jordan Video to Robert Hill Releasing, Magnus and Third World Media. Shooting for these prominent pornographic production companies has enabled Kalena to collaborate with such pioneering adult film directors as Joey Silvera on his TS DVD sequel release Rogue Adventures 32 (2008) also starring fan-favourite adult film stars Jesse Flores, La Cherry Spice, Sindee Jennings, Luana Araujo, Angel Black and Renata Araujo. Kalena's saucy Rogue Adventures 32 sex scenes were even featured within Joey Silvera's True History Of She-Male Cock (2012) that was nominated for "Transsexual Release of the Year" at the 2013 XBIZ Awards.
As well as working with Joey Silvera, Kalena has begun to collaborate with fan-favourite TS porn director Nacho Vidal on his Evil Angel DVD feature releases Fucking She-Males 2 (2008), She Said Blow Me 8 (2009) and Monster Cock She-Males 4 (2014). Kalena has also featured within multiple instalments of Nacho Vidal's best-selling Evil Angel TS DVD series House Of She Males 4, 6, 7 and 12 (2006 – 2009). Kalena has since teamed up with prominent porn director Jonathan Sable in order to shoot the Exquisite porn productions Lingerie She-Male Bedtime Stories 1 and 2 (2008) and she has worked with Vinnie DeVille on the Magnus DVD titles Tranny Cumshots 1, 6, 9 and 12 (2008 – 2009) and Tranny Solos 3 and 9 (2007 – 2009). Kalena has even collaborated with award-winning TS superstar Gia Darling on the Avalon Enterprises porn productions Transsexual Beauty Queens Wet And Wild (2008) and Transsexual Beauty Queens Perfect 10s 1 (2009).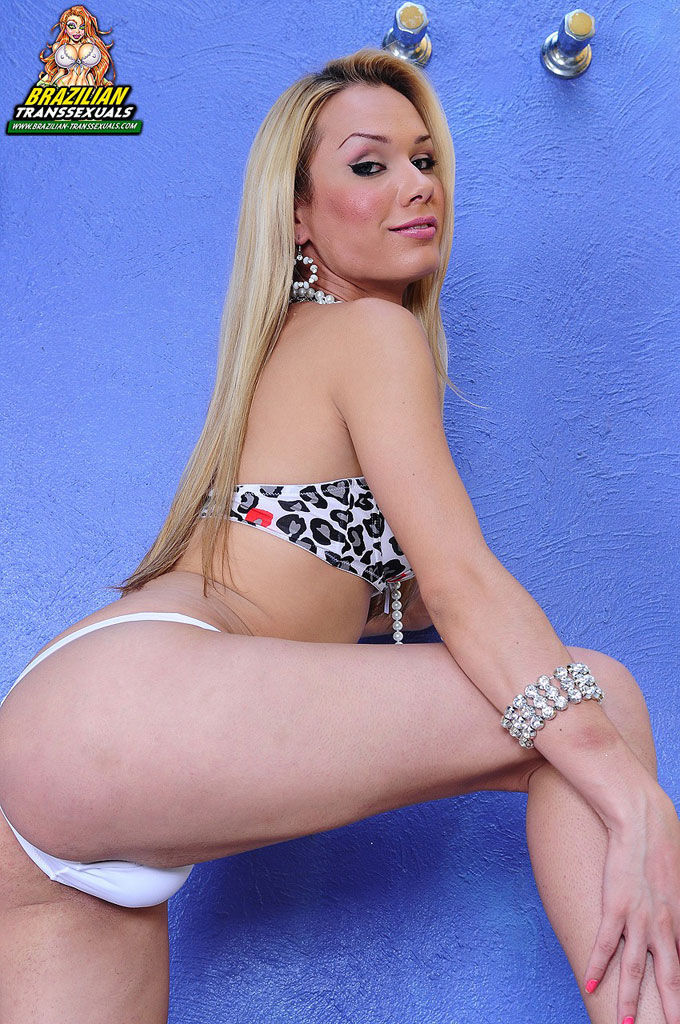 Kalena Rios at Brazilian Transsexuals
In recent years Kalena has continued to film a wealth of sultry solo sex shoots and compelling hardcore sex scenes that have been featured within the best-selling TS DVD titles Shemale Samba Mania 27 and 28 (2006) for Third World Media, Transsexual Activity 1 (2010) for Jules Jordan Video, Anal T-Girl New Year's Party (2013) for Exquisite and the Universal Trannies DVD titles Make That Shemale Cum 5 (2013) and Obsessed With Shemales 7 (2013).

By this stage of her adult film career Kalena had developed a vast international fan following and had been nominated for "Best Foreign Performer (Asia/South America)" at the 2012 Tranny Awards. Spurred on by this notable adult film awards nomination and her ever-expanding global fan base, buxom Brazilian beauty Kalena Rios proceeded to star in Tranny Love Stories 2 (2013) for Tranny Factory, Trisexual Asylum 4 (2013) for Third World Media, Versatile Sex With Shemales 2 (2013) for Teen Erotica, Couples Hooked On Trannies 2 (2014) for Bacchus Releasing, She Fucks Me With Her Cock 2 (2014) for Sinister TV, Monsters Of Shemale Cock 36 (2014) for White Ghetto, the Ultimate TGirl Productions DVD compilation titles Transsexual Escorts 14 (2014), Rock Hard T-Girls Volume 12 (2015), T-Girl Penetrators 4 (2014) and Full Service Transsexuals 16 (2015) as well as Shemale Street Hookers 5 (2015) for White Ghetto and Shemale Ass Fuckers 5 (2015) for Third World Media; the list goes on!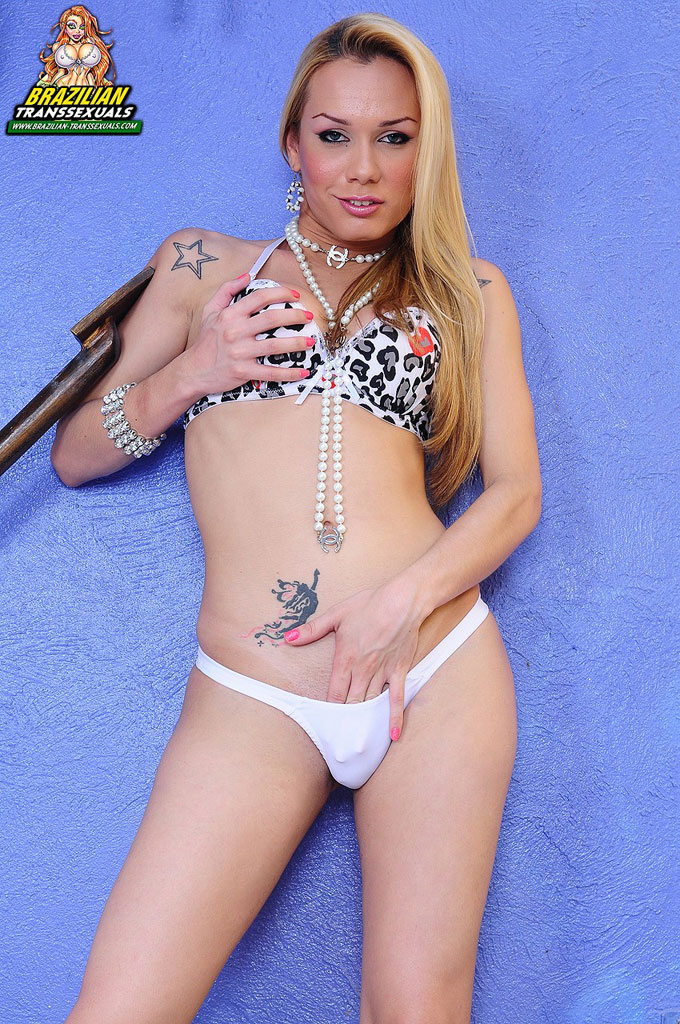 Kalena Rios at Brazilian Transsexuals
Most recently Kalena has starred within a wide range of taboo relations titles and group sex porn productions such as My Transsexual Dad Fucked By Best Friend (2016) and Monster Cock She-Male Named (2016) for Robert Hill Releasing, Trannyland (2016) for Legend, My Sister Has A Cock 2 (2016) for Tom Thumb Productions and Double Tranny Cock Play (2016) for Juicy Entertainment. If you'd like to learn about buxom Brazilian beauty Kalena Rios' epic porn star career then why not use the links provided below to visit her official social networking channels online today? With just a few quick clicks you can discover all of Kalena's raunchiest solo sex shoots and hottest hardcore web content!
Social Networks
Brazilian Transsexuals Profile : Kalena Rios at Brazilian Transsexuals
Shemale.XXX Profile : Kalena Rios at Shemale XXX
Frank's TGirl World Profile : Kalena Rios at Frank's T Girl World
Shemales-from-hell.com Profile : shemales-from-hell.com
Shemale Club Profile : Kalena Rios at Shemale Club
Latina Tranny Profile : Kalina Rios at Latina Tranny
Adult Empire Profile : Kalena Rios at Adult Empire
Gamelink Profile : Kalena Rios at Gamelink
Twitter : https://twitter.com/kalenarios2
IMDB Profile : http://www.imdb.com/name/nm3109784/