Personal Info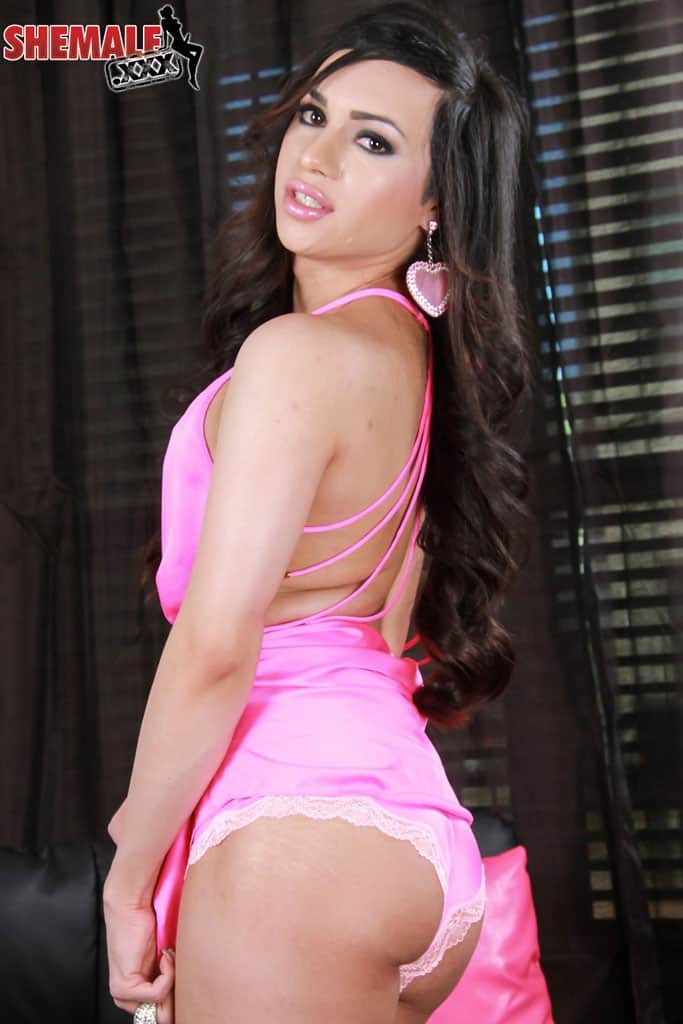 Name : Madison Montag
Date of Birth: April 25th 1992
Home Town : Austin, Texas (US)
Measurements : 32C – 22 – 32
Bra/ Cup Size : 32C
Boobs :  Enhanced
Height : 5'1 (1.55m)
Weight : 92lbs (42kg)
Hair Colour : Brunette
Eye Colour : Brown
Piercings : Navel
Years Active : 2011 – present
Number of Movies : 6+
Instantly recognisable by her petite frame, innocent appeal and beautiful brown eyes, Madison Montag is one of the youngest yet most admired transsexual performers within adult entertainment industry. Even though she has only been working within the industry for less than five years, Madison has earned immense adoration and respect from a vast network of fans, friends and co-stars.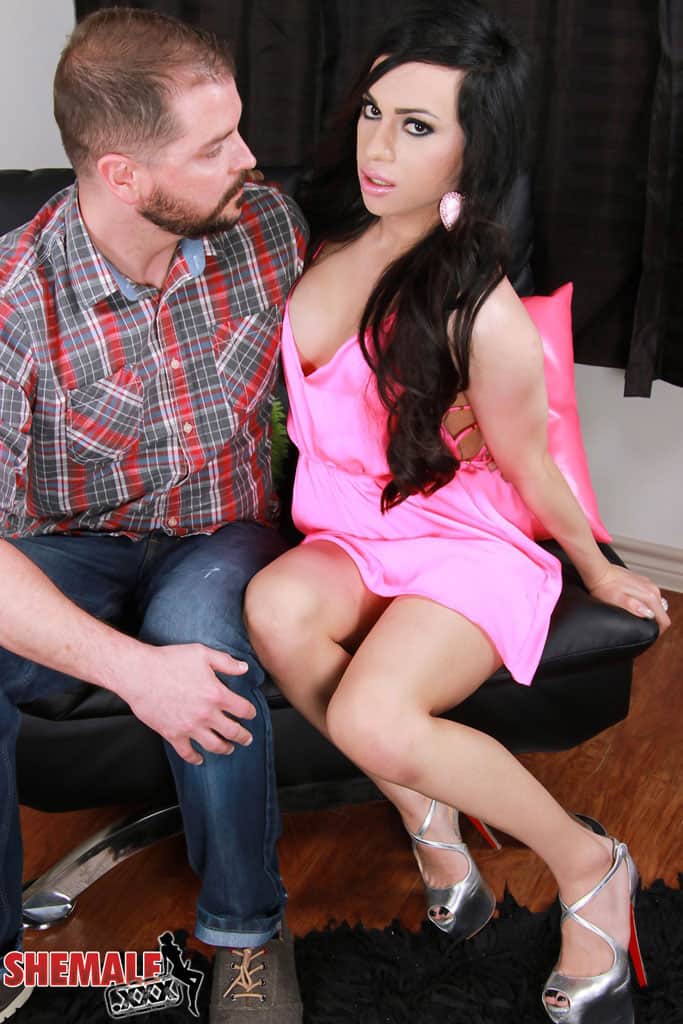 Born and raised in Austin, Texas, Madison Montag is of mixed American, Greek and Italian heritage. Growing up in a small rural community was not easy for Madison due to the fact that she always felt she was different. During a 2012 Huffington Post interview Madison has explained, how from an early age, she struggled to understand and accept her true gender identity;
"I've always felt different ever since I was a young boy playing with my sister's Barbies — which was about age 3 or 4. I was little back then, so I never thought anything of it. As a child growing up in a strict Catholic family, I was always very feminine. I was very close with my mom and sister, and mostly because my older brother never really cared much to interact with me or spend time with me, and my father was in the Army and was never home, and never had time for me as a kid, either. As time passed I started feeling more and more like a girl but never really thought anything of it…
Around age 16 I was battling severe clinical depression and started going to therapy for it. I started to get more in touch with my feminine side, and I knew something was different… I didn't feel like a boy anymore, and that scared me. I was wearing makeup, girl's clothes, hair extensions, etc. But I would try to make up an excuse to myself and to my friends by saying I was just a feminine gay boy. I continued therapy for a couple of years, but I always felt very unsatisfied with myself. At the end of the day, after washing all my makeup off, taking out my clip-in hair extensions, I realized it wasn't enough for me. I wanted to stay looking like that forever. I then realized I was not a boy and, in fact, I was a girl".
After this personal revelation Madison decided to take matters into her own hands and independently commenced her transition process when she was 16 years old. Despite her strong sense of gender identity, Madison has explained in recent interviews how it was not easy for her family and friends to come to terms with her transition process. During a 2016 Broadly VICE interview Madison commented that;
"I grew up in a really small, rural town in West Texas. It's very conservative and very much in the Bible Belt. Everyone is very religious. It was very difficult to grow up there, being trans. I started transitioning when I was 15 so it was very hard. Everyone is closed-minded and judgmental…My parents weren't supportive at first, but as I got older they grew to be more accepting and more supportive. Now they're very supportive of everything that I do, including adult work".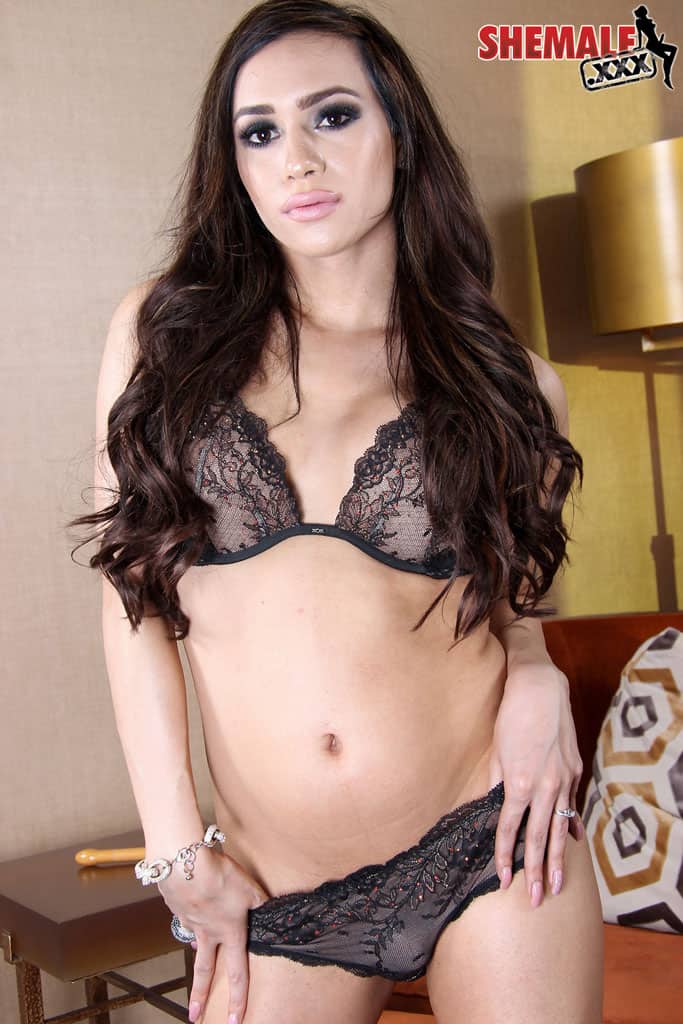 In fact, even though Madison identifies as a straight woman, when she was growing up she told her parents, siblings and friends that she was gay. Describing this period of uncertainty in her teenage years and her parents' initially negative responses, Madison conveyed how;
"I told them I was gay when I was 14, and at the time I thought I was, because I was attracted to men. I was in denial about who I really was and how I felt on the inside…I told my dad right before going to church that I was gay, and he started crying. He told me that he would not tell my mom, and I should tell her when I was ready. Eventually she caught on when my father was acting "strange" and confronted me about it, and I told her. They both took it really hard, since I am the baby of the family, but got over it really quickly. My mom would secretly buy me all my makeup and girl's clothes, but she thought it was just a phase…
At the age of 18, and after years of therapy, I finally came to terms with the fact that I was transgender. I felt liberated to know that the way I was dressing and acting was actually normal, since I was transgender and not a flamboyant gay guy. I told my parents after one of my therapy sessions, and they took it even harder. My mom always knew there was something different about me, so she was more accepting. My father, on the other hand, was very devastated and just pretended like it was all a phase. In the end, they may not support everything I've done, but they are accepting. I am very fortunate to have accepting parents, unlike a lot of other kids in the LGBT community. My parents never beat me or kicked me out. They've stuck by my side, and until this day they are still accepting".
Madison Montag : Transsexual Porn Star Career
When Madison was 18 years old she began to work within the adult entertainment industry. In previous interviews Madison has discussed how she eventually decided to become involved in pornographic productions because she could not get hired in her hometown due to that fact that she was a transsexual. During a Huffington Post interview Madison explained that;
"Growing up in a small town, I was discriminated against when it came to jobs. I applied everywhere, even Burger King. They didn't hire me. It was so hard not having the resources and other trans women to relate to. I felt so alone and needed to make fast money to get on hormones and get my surgeries. I got into the industry just for that reason. It was quite an experience, I must say. I learned a lot about life and about myself, and what I wanted out of life".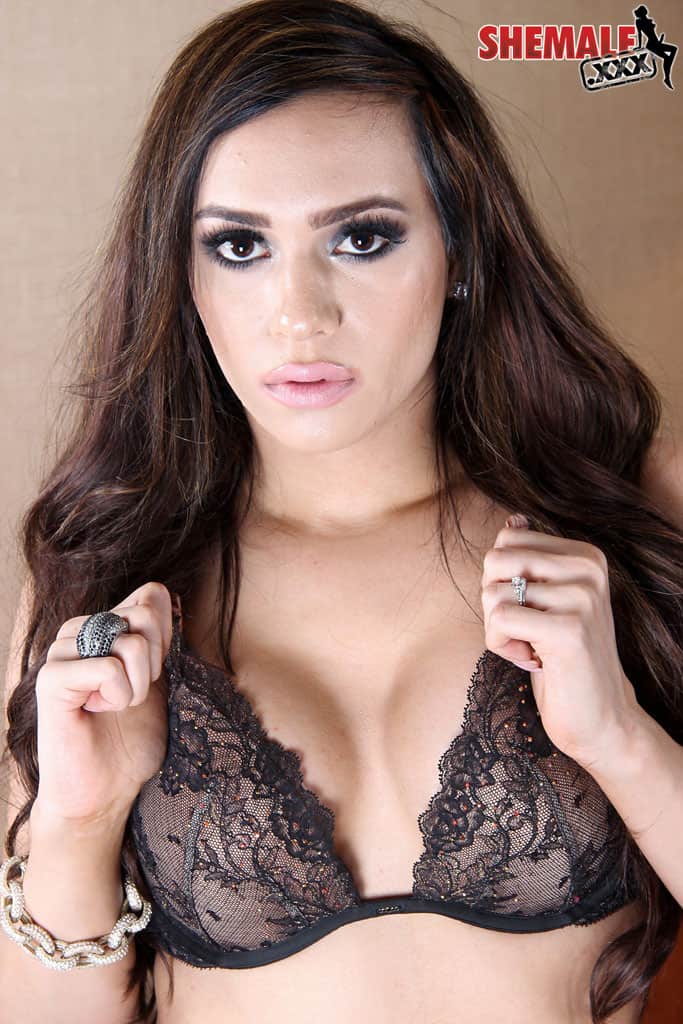 Shunned by society, Madison found support and acceptance within the adult entertainment industry. Her fresh-faced beauty, kind-hearted nature and innate charisma have enamoured fans, co-stars and adult film directors to collaborate with her over the years. In fact, as one Huffington Post journalist, Jincey Lumpkin, commented when conducting an interview with Madison in April 2012;
"While on the red carpet at the AVN Awards back in January, I couldn't help but notice a cute, petite girl in a mirrored dress coming down the carpet after me…She has a real magnetism and a disarming kind of charm".
This alluring personality, combined with her amicable nature and breathtaking looks, has enabled Madison to star in several successful pornographic productions within the last five years. As matters stand, Madison has appeared in a wealth of popular adult film shoots including; America's Next Top Tranny Season 11 and 13, American Tranny, Transsexual Babysitters 14, Trannies In Training 2 and TS Girls on Top.
The success of these pornographic productions, as well as several adult modelling shoots, have enabled Madison to work with some of the most prominent TS production companies and distributors within the adult entertainment industry including; Goodfellas Productions, Devil's Film, Mile High, Reality Junkies and Third World Media amongst others.
In 2012, Madison also featured alongside fellow transsexual porn stars including Wendy Williams and Brittany St. Jordan in a salon.com article titled "Porn's Taboo Transsexual Stars". The article discussed the treatment of transsexual women within the adult film industry; an issue that was initially raised due to Brittany St. Jordan's social media comments regarding her treatment at the AVN awards and a blog post by fellow trans performer Kelly Pierce titled "AVN's Inequality & Segregation Needs To Stop!". When asked about her opinions surrounding the AVN awards and the treatment of transsexual performers within the society and adult film industry and society, Madison was reported as stating;
"For most fans of transsexual porn, the genre is just one of many categories that they're interested in. "A Billion Wicked Thoughts" argues that T-girl porn has such a significant straight male following because it combines the key sexual cue of female anatomy with that other fixture of heterosexual porn: a big, hard cock. Madison Montag, a nominee for Transsexual Performer of the Year, says, "They get tired of just the same old thing. Transsexuals are more feminine, they're like hyper-feminine. To me, it's kind of get the best of both worlds"…
Montag, a 19-year-old, doe-eyed brunette who calls me "sweetie," says she got stellar treatment at this year's AVN awards — she rubbed elbows with Ron Jeremy on the red carpet and scored a seat in the second row — and attributes it in part to her passability. "I'm very young. I'm only 5'1″ and 81 pounds. I'm very petite." She adds, "I started hormone therapy earlier than other girls"…
The irony is that many female trans performers get into the sex industry to pay for their transitions. Well, that and because it can be difficult to get a job anywhere else…"I couldn't get a job, not even at Burger King," says Montag, who lives in a small town in Texas where "people get beat up just for being punk and emo"…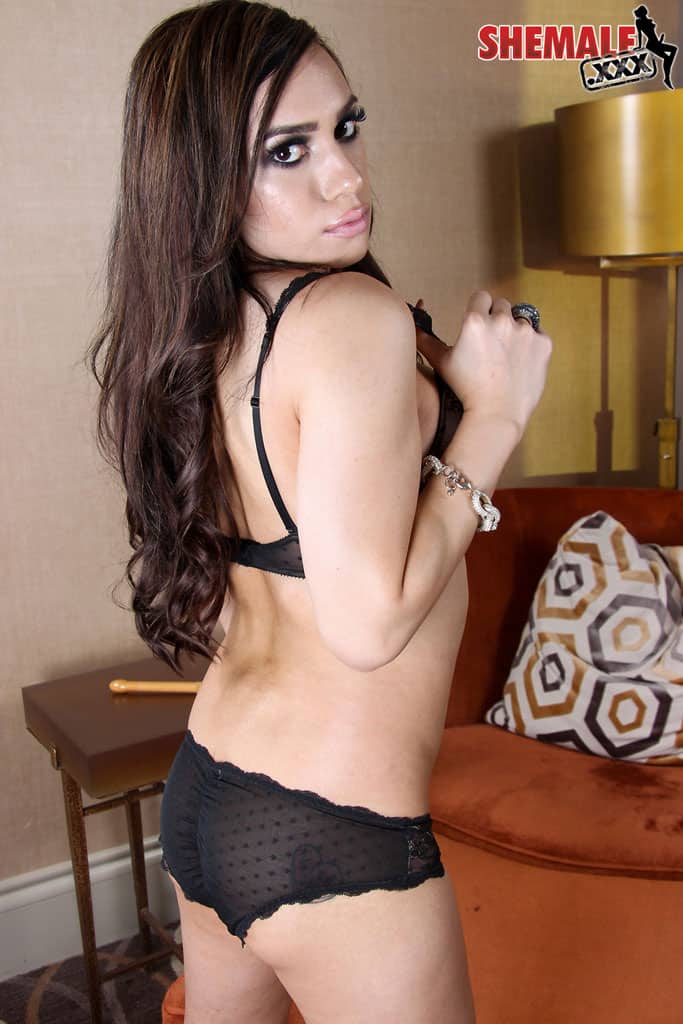 She may be sexually outgoing on the Internet, but it's not so in real life. Montag says she gets far more action on-screen and doesn't pursue men in real life, for fear of them having a bad reaction to the discovery that she's trans. Instead, she sticks to the Web: "[You get] a better reaction and it's safer, too," she explains. "It's not like they're gonna beat you and leave you in a cornfield to die".
After filming her first few adult film scenes in 2011, Madison decided to undergo breast augmentation surgery in 2012 where she opted for a modest 32C. Discussing this procedure in an interview with Lynsey G, Madison enthused;
"I'm a 32C and I got silicone! I didn't want to go too big where, it [would] look like I had firm balls on my chest. The oversized tits are so overrated. I did the surgery for myself and I'm very happy with the results…It has been six days since I had surgery, but I am loving the results so far. I have an amazing plastic surgeon. My friends say they look and sit naturally on my body, and they love to squeeze them. laughing It's crazy how society and men react towards a nice rack. It has changed so much [more] than my bra size. I'm no longer the girl with no boobs and I'm very proud of my new boobs. I know everyone is dying to see, but they'll just have to wait…
 I'm dying to go bra shopping! All my clothes/dresses fit me well now and I fill them out better, but my bras don't. I went from a 32AA to a 32C in less than two hours. I can't wait to get some to show my new assets! My whole life kinda has changed in a way. I'm no longer a little girl, more like a young woman. It's fascinating to share my transition in front of my fans and the camera!".
When asked if she would ever undergo further surgical procedures, Madison stated;
"That's a very interesting question. A year ago I said I wouldn't, but at this point in my life, I'm not sure. I'm still very young and have time to think about it. I'm still growing mentally and physically, but I'm leaning towards "yes." Only time will tell. For a lot of trans people the goal is not to have all the surgeries but to get to a place where you are living as the gender you present as, and where you are happy with yourself. I have found that a lot of trans people cannot be comfortable with any leftover misgendered parts, and that the obvious "end game" becomes complete sexual reassignment surgery".
Reveling in her newfound body confidence, in 2012 Madison decided to film her first ever TS sex scene with her best friend Sarina Valentina. Madison continued to collaborate with Sarina in several raunchy bondage TS scenes throughout her adult film star; with the two fresh-faced transsexual performers often appearing together in DVD series, modelling shoots and live Chaturbate cam-site sessions.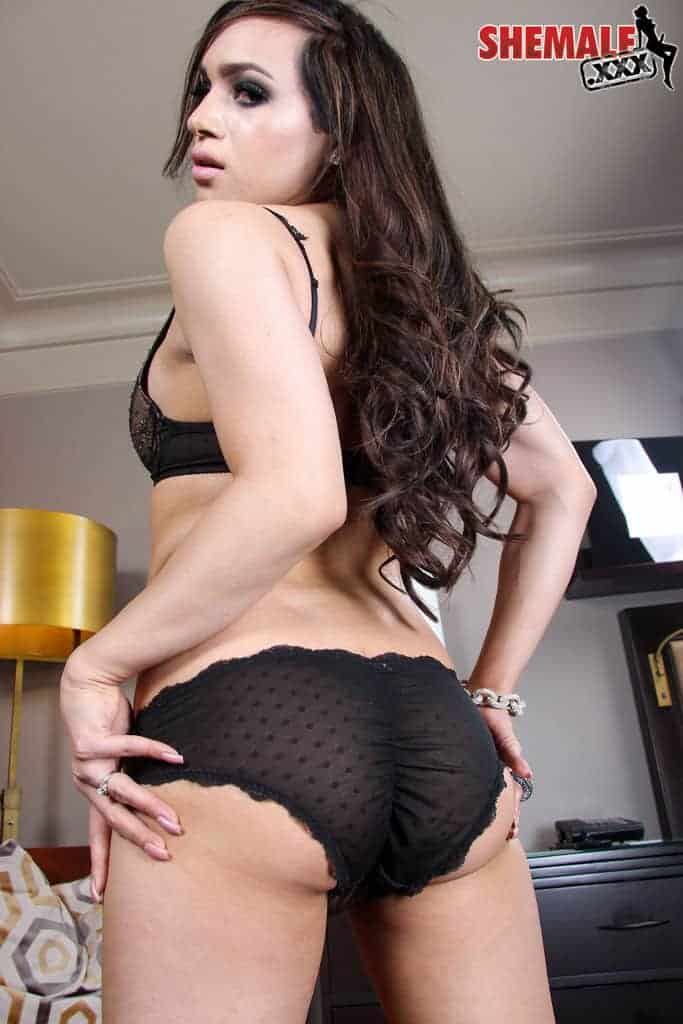 Within her first year within the adult film industry Madison had been nominated for "Best Up and Comer" at the Tranny Awards as well as "Transsexual Performer of the Year" at the AVN Awards in 2012. This nomination made Madison the youngest porn star ever to be nominated for this prestigious AVN award. Following this landmark achievement, Madison also went on to receive the following adult film award nominations throughout her adult film career;
2012: Tranny Awards nominee — "Best Up and Comer"
2013: AVN Awards nominee — "Transsexual Performer of the Year"
2014: AVN Awards nominee — "Transsexual Performer of the Year (Fan's Choice)"
2016: AVN Awards nominee — "Favourite Transsexual Performer (Fan Award)"
Always eager to meet and greet her adoring fans, in May 2015 Madison made a guest appearance alongside fellow transsexual performer and former co-star TS Foxxy at the monthly T-Girls Events "Tranny Strip" nightclub extravaganza. Held at the Headquarters Gentleman's Club in New York City, this glamorous nightclub event featured luxurious champagne rooms, decadent VIP lounges, music from Chelsea Malone and a live dance performance by the alluring TS Noriko. The event's "Black Out Party" called for the lights to be turned down low and for guests rely on neon nightlights as well as assistance from the industry's sexiest TS dancers in order to guide them through "New York's Best Transsexual Party".
Madison collaborated with TS Foxxy once again by featuring in the Grooby Girls 2016 Calendar. This would serve as the second annual release of this exclusive TS calendar, within which Madison, TS Foxxy and fellow transsexual performers Domino Presley, Megan Snow, Diana Love, Miran, Holly Parker, Aubrey Kate, Luna Rose, Honey Foxx and Aubrey Starr. During an AVN press release, Grooby Productions owner Steven Grooby explained how the money generated from this calendar would be donated to the Trans Adult Industry Foundation. Grooby also commented that;
"This is our second annual calendar and the choice for whom to include this year was even harder than last…We trawl through 12 months of content, looking not only for 12 models but for the perfect image of them all and I believe our 2016 calendar represents the some of the finest transsexual adult models in the world". 
Swiftly following the success of her feature films, guest appearances and modelling shoots, in August 2015 Madison became the first ever transgendered prostitute to be licensed by the state of Nevada. Madison was recruited by Moonlite Bunny Ranch after its owner Dennis Hof was inspired by Olympian and reality television star Bruce Jenner coming out as a transgendered woman. In a PR News Wire press release Dennis Hof, star of HBO's "Cathouse" series and author of the best-selling autobiography "The Art Of The Pimp", enthused about his decision to hire Madison;
"Madison is one of the most beautiful girls I have ever seen…We get frequent requests for transsexual women with fully working male genitalia, and I don't think you could have the best of both of those worlds any better than you do with this petite young beauty…At The Love Ranch Vegas, the level of glamour and sex appeal is so elite that we have girls competing to work there…Madison Montag fits right in to that prestigious sorority.  That should tell you all you need to know about her natural beauty".
Madison herself was extremely excited to start working at Hof's "Love Ranch" in Las Vegas, Nevada, and expressed in this same PR News Wire press release that;
"Anyone who has seen my movies knows how much I love sex.  To be able to be intimate with my fans in a safe and legal way while helping them explore their own sexuality is a dream job for me".
Madison conveyed her reasons for leaving the adult entertainment industry in favour of a job at the Love Ranch within her Huffington Post interview. Within this article Madison explained how;
"I met some good people in the biz, and I had accomplished all the goals I had set for myself, but I wanted out of that lifestyle. I don't regret doing it, because I wouldn't be where I am at today: a strong young woman".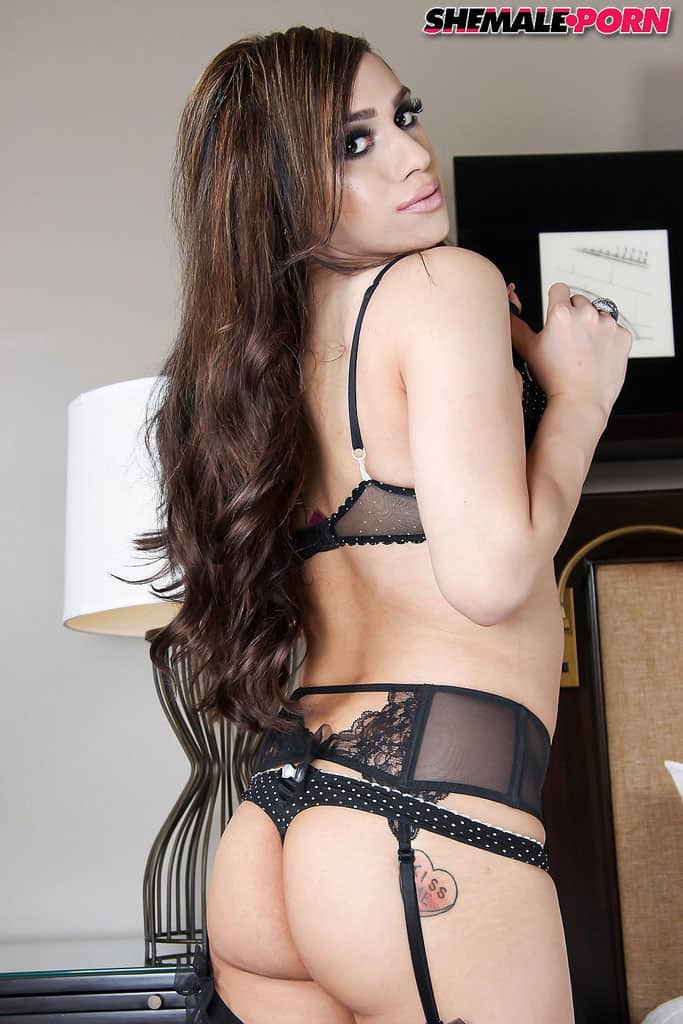 Madison Montag at Shemale Porn
Unfortunately, Madison's career at the Love Ranch proved to be short-lived. This was due to the fact that, whilst working at this legal brothel in October 2015, Madison and fellow performer Ryder Cherry discovered and attempted to revive former NBA forward and reality TV star Lamar Odom who was found unconscious in his VIP lounge at the ranch. In the days and weeks that followed it was announced that Lamar had suffered a drug overdose. Shocked by these tragic events, in November 2015 Madison wrote an open letter to the Kardashian family sincerely expressing how;
"Since the night Lamar almost passed I have thought about writing to your family every day to express how sorry I am about the pain Lamar and your family have endured since the night of his overdose. I worried non-stop about Khloe. I felt responsible for what happened because it was me who Lamar came to spend the night with at the Love Ranch. We communicated over social media and I convinced him that he was safe and our experience together would be discreet. Obviously that was not what occurred. If things had gone accordingly Lamar would have been well taken care of and I would never have provided Lamar drugs. In the end I want to make it clear that while I had nothing to do with Lamar's overdose, I am deeply saddened for that unfortunate night. My thought and prayers are with Lamar and your family".
During an In Touch interview which was published in December 2015, Madison discussed how she had invited Lamar to visit the Love Ranch and how she strongly felt that;
"If the night had gone according to plan, none of this would have happened. Everything could have been avoided. He would have been safe…I felt a little bit responsible because I did invite [Lamar] there, but I'm not responsible for what happened because I was not with him. I did not partake in any of the drugs with the other girls," Madison adds. (Hof, Cherry and Monroe denied supplying Lamar with drugs.)".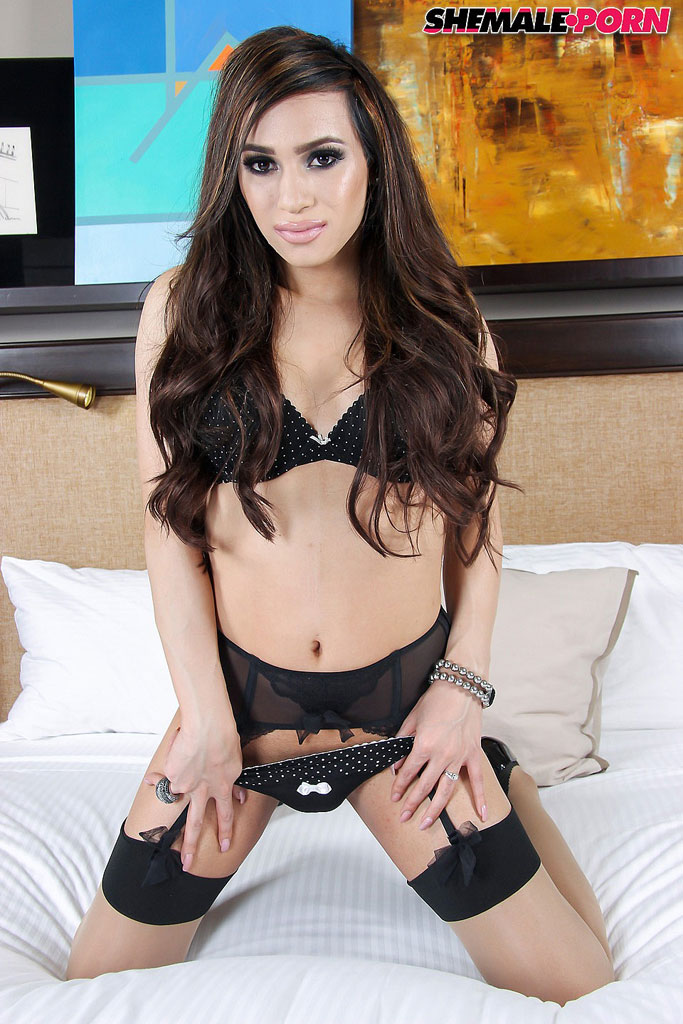 Madison Montag at Shemale Porn
Madison's involvement and personal guilt surrounding Lamar Odom's overdose and subsequent hospitalization led to Madison leaving her job at the Love Ranch and returning to her hometown Austin, Texas, in 2016.
Madison Montag : Relationships
Madison has always been very open about her past relationships and sexual experiences when conducting interviews. For instance, she was happy to discuss her very first sexual encounter and subsequent romantic relationships in a Huffington Post interview. Within this interview Madison candidly described how;
"It was very interesting. I was 14, and my boyfriend at the time was 16, and we were in the movie theatre, and he asked me if I've ever done anything naughty in the movies before, and I said, "No." We were watching Pirates of the Caribbean, or we were supposed to be. He leaned in for a kiss, and he stuck his tongue in my mouth, and I accidentally bit it! It was more mortifying since it was my first kiss….
I felt so bad afterwards and tried to kiss him again. I was such a prude back then and so inexperienced; I didn't know what I was really doing. After that second attempt of trying to kiss him, he unzipped his pants and asked me if I wanted to stroke him. I was nervous since we were sitting at the very bottom of the theatre and everyone could have seen us, but I felt so bad for hurting him, so I did it. He started kissing my neck, which got me really aroused, and I started getting really into it. He then told me to suck him, and I was so turned on that I actually did it. Thank goodness there was no accidental biting at that point.…
I've always admired women for their beauty, but I never really wanted to have sex with one. I'm open to the idea, but for the most part I have always been attracted to men, and I don't think that's going to change…
Oral sex is very different for me. I'm really shy in real life about my body and genitals. It all depends on the chemistry with the guy and if I'm really into him. I normally don't like it because it just feels weird and uncomfortable to me. I have had one great experience with a guy I had amazing chemistry with and was sexually/emotionally connected to. He gave me oral, and I really did enjoy it!…
Sex is obviously different for me, since I don't have a vagina, but I work around that. I do enjoy getting anal sex and giving oral sex, and I love rimming, both receiving and giving, which is one of my favourite things to do in the bedroom. I can still ejaculate and get myself off, also. But when it comes to emotions, I feel for the guy after sex. I get attached to a guy if I have sex with him, like every other woman does. To be honest, I'm not really a sexual person. I don't have sex that often because I want it to be special, with someone special, not just some one-night stand with a guy I meet at a club or something".
When asked about children and marriage Madison has always expressed how much she loves children and how much she wishes she was able to experience the joys of pregnancy;
"Knowing that I'm carrying something inside me that my husband and I created and then giving birth would be one of the most amazing experiences in life. It is upsetting at times, because I feel like an inadequate partner since I can't give birth, but I know I have other options, so it's not the end of the world. In the future I do want to adopt a child when I'm married and raise him or her the best way I can. Children are one of the most beautiful things on Earth, and I want to experience motherhood and give my child all the things I was not given as a kid. To me that would be a rewarding way to spend the rest of my life, with my soul mate raising a child with good morals, values, and the freedom to express themselves without fear of condemnation…As for my future plans, I want to go back to college and try to live a normal life…I want basically what every other girl wants: to find love, get married, have a family, and just enjoy life. Will I find it? I hope so!".
Madison Montag : Spokesperson For Transgender Rights
In recent years Madison has been an inspirational spokesperson who has drawn public attention towards transgender rights and the media's harsh representation of transgendered people. Within her various interviews, radio talk show appearances and featured articles, Madison has never shied away from confronting the prejudice and discrimination that she has personally endured throughout her life due to the fact that she is transsexual.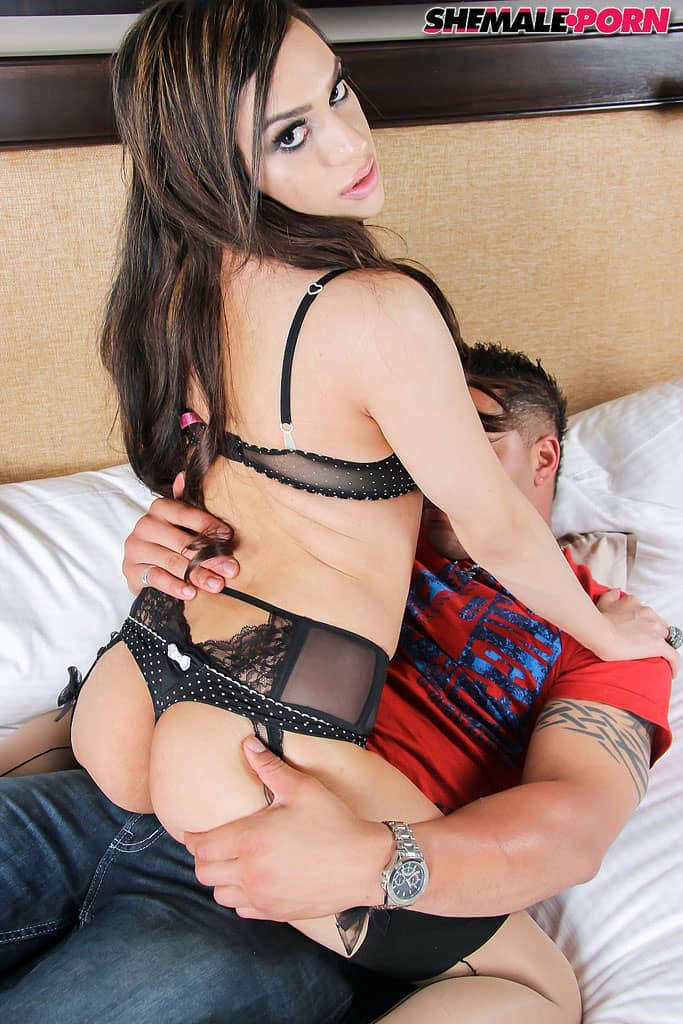 Madison Montag at Shemale Porn
When asked about the media's negative representation of transgendered people during her 2016 Broadly VICE interview entitled "The Challenges of Being A Transgender Porn Star", Madison revealed;
"The media definitely likes to portray [trans people] as the bad guys or as sexual deviants. It's 2016. It's time to get with the times, people! After Caitlyn Jenner and everything, I just think it's time for trans people to really be accepted. It shouldn't be portrayed as something negative and being a sex worker shouldn't be portrayed as something negative. It's a personal choice; it doesn't mean you're some crazy sexual person. I do sex work and I was raised in a conservative Catholic military family. I don't let my work define who I am".
Madison has revealed how these mainstream media perceptions of transgendered people have led to her suffering discrimination within her personal life. Within her Huffington Post interview, Madison divulged how having serious relationships can be difficult whilst living in a small town where the population harbour strongly conservative views;
"I mean, I live in Texas, so I worry about men's reactions when I tell them I am a transsexual. We live in a cruel world, and you never know how people will react. I do plan on moving in the future to a larger city, starting over, and leaving everything behind. Maybe then I will have more luck in the dating department, but as of now, it's very difficult…
I was always treated badly and judged throughout high school, during my personal life, and even in my porn career. I was often judged and discriminated against when I would apply for jobs in my town, simply because I am transsexual. Genetic girls would make fun of me because I am a transsexual ,and because I didn't have boobs or a vagina like them. Men were either disgusted by me or didn't like me because I didn't have a vagina…
I have had problems dating men in general. Living in such a conservative town in Texas, I find that most guys were ashamed to be seen with me and didn't want to date me openly. I know it's not easy dating a transsexual, but I am just like every other girl except for what is in between my legs. I haven't found a man that is secure enough with himself and his sexuality to disregard what other people would say or think about us dating. I don't want to be a "secret" anymore. I know what I'm worth and what I deserve. I hope sometime in the future I will find a man who will want to show me off to the world. I've yet to find that, but I hope I do someday. I'm relatively young, so I know I have my whole future ahead of me with endless possibilities. I haven't lost all faith in finding a soul mate".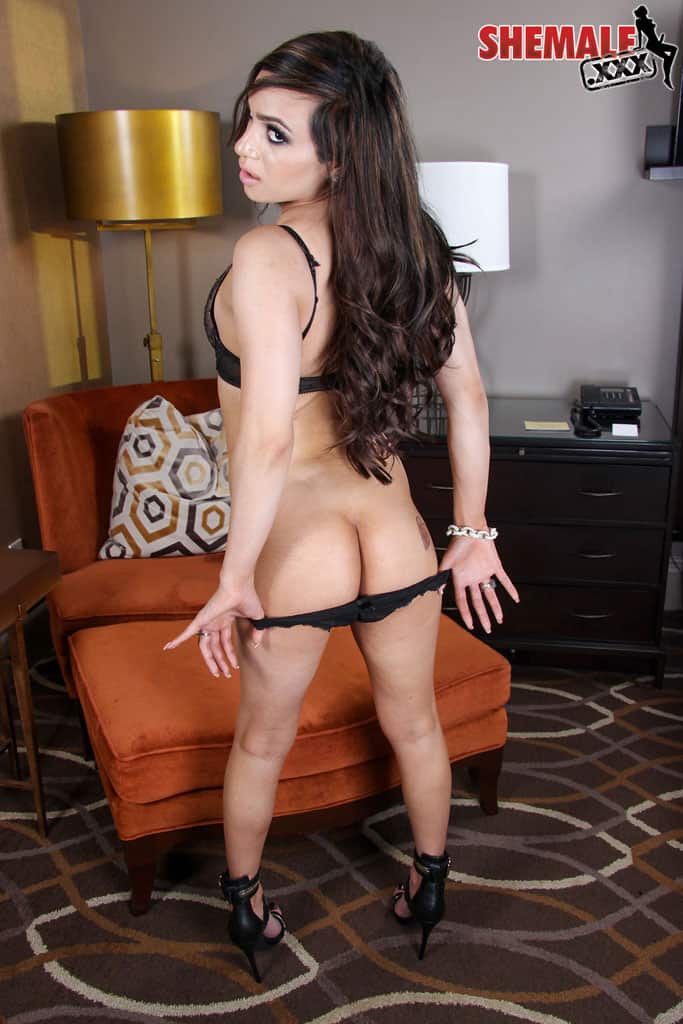 In addition to publicly condemning the media's negative representations of transgendered people, Madison has also sought to highlight the judgment and criticisms that transsexual performers often receive within their own social and professional circles. In fact, Madison has frequently used her public interviews and radio talk show appearances to highlight the ways in which both the LGBT community and the adult entertainment industry have created tensions and animosity which have been directed towards transsexual performers;
"I mostly received a lot of hatred within my own community. Other transsexuals would tease me and make fun of me for not having breasts and not being on hormones as long as they have. I was often called a "cross-dresser," "boy with hair extensions," "he," "it," etc. A lot of hateful comments and accusations were made about me, when obviously no one knew anything about me, and I was being true to myself. I believe we're supposed to stick together as a community, not bash each other because of where we're at in our transitions, or our looks. Life is hard enough being a transsexual; we don't need that negativity and hatred against our own kind. It wasn't easy growing up, and it still isn't easy. I've learned over the years to accept that everyone judges, and there will always be people who are ignorant and have something to say. Those people mean nothing to me, and I don't want anything to do with them…
There's a lot of politics in porn, believe it or not. It can be a very shady industry. I think if you surround yourself with positive people it's a good industry to be in, but other than that there's a lot of gossip. It can be like high school. A lot of minority performers don't get recognized in porn. My high school was predominantly white—there were no black students at my school. We didn't observe Martin Luther King Day. I saw racism growing up, and then entering the porn industry felt like going back to high school [in that regard]. People [also] look down on transsexuals in the industry. A male performer who does straight porn can lose work if there's a rumour that he's been messing around with a trans person off camera. It's messed up. That's their personal life. As long as they're being responsible and getting tested regularly then they aren't hurting anybody".
For instance, when asked whether she felt that trans women were treated fairly within the adult entertainment industry, Madison boldly stated;
"I don't think it is fair at all, but nothing in life is fair. I can say that the girls are not equally valued as models/performers. To the companies and directors each of us is "just another girl" who can be replaced easily. The transsexual niche in porn is very small, and we don't have exclusive companies like Digital Playground, Wicked, etc. We have very few companies to work for and only select talent to work with. It's kind of a sad business. I worked with a photographer for a major company in the transsexual niche, and he treated the girls like they're a piece of meat. I was totally disgusted by him! He made many girls I know feel like they were nothing but just another hole to fill. Companies/directors don't know what transsexuals have to go through in life and how hard their lives are than other people's lives. We have it so much harder, and we deserve the same treatment and respect as a contract girl from Digital Playground. I don't see that happening anytime soon, but maybe in the future. I have the best hopes for girls in the industry; I want them to stick up for themselves and not let the industry take advantage of them…
Personally, AVN treated me right and gave me second row tickets and let me walk the red carpet right after Ron Jeremy. I was also interviewed by Jesse Jane standing next to a female director from Hustler. So I wasn't treated like a "second class citizen" and was not treated poorly or discriminated against. I was treated like any other genetic girl there. I'd like to thank Peter Warren from AVN for giving me good seats and being helpful throughout AEE and AVN. I'm happy with everything and I had a great positive experience at the expo and at the 2012 AVN Awards".
Upon being asked about her suggestions on how transsexual performers could be better represented within the industry, Madison has suggested within previous interviews how there should be;
"Shelving of TS pornographic material with heterosexual porn, rather than only homosexual porn, would go far to increase acceptance and appeal. People need to understand that TS models are often as feminine as GG models, and that men of all colours can enjoy our beauty. Additionally, it would be extremely helpful if taboo terms such as "she male" and "chicks with dicks" were regulated to less common use. These words give the impression that the enjoyment of TS materials are only for the homosexual man. They focus on the aspects of our bodies that remain male, and not on the ultra-feminine beauty and persona many of us convey".
As well as highlighting areas of improvement, Madison has also been quick to comment on the ever-expanding success of the transsexual porn niche. Madison has  attributed this recent surge of interest concerning transsexual porn to the fact that;
"You get the best of both worlds, and no one has to know about it. Your husbands, your boyfriends, your sons are all looking at us, just no one needs to know about it. TS porn is "your best kept secret" to most men".
In addition to highlighting the prejudice and discrimination that is often directed towards transsexuals, Madison has also been incredibly vocal about providing sincere career insights and life advice to young transgendered people who may  just be coming to terms with their own sexuality and gender identity. As Madison expresses in her own words;
"My advice is: don't try to rush into your transition. As cliché as it sounds, good things do come to those who wait. Do your research with your hormones and surgeries/surgeons. Be smart with your decisions, and always consult with a close friend or family before making a life-changing choice. Enjoy the power and beauty of your youth, because someday it won't be there. Don't listen to anyone who says you can't do something. Work hard, succeed, and prove all of the people who doubted you wrong. Never lose faith in yourself, and always strive for the best and to be the best. Never forget who you were; that boy or girl who you once were has helped you get to where you are today. Lastly, remember you're not alone in this world. We have all been in awkward stages of our transitions, but you'll get to where you want to be; it just takes time".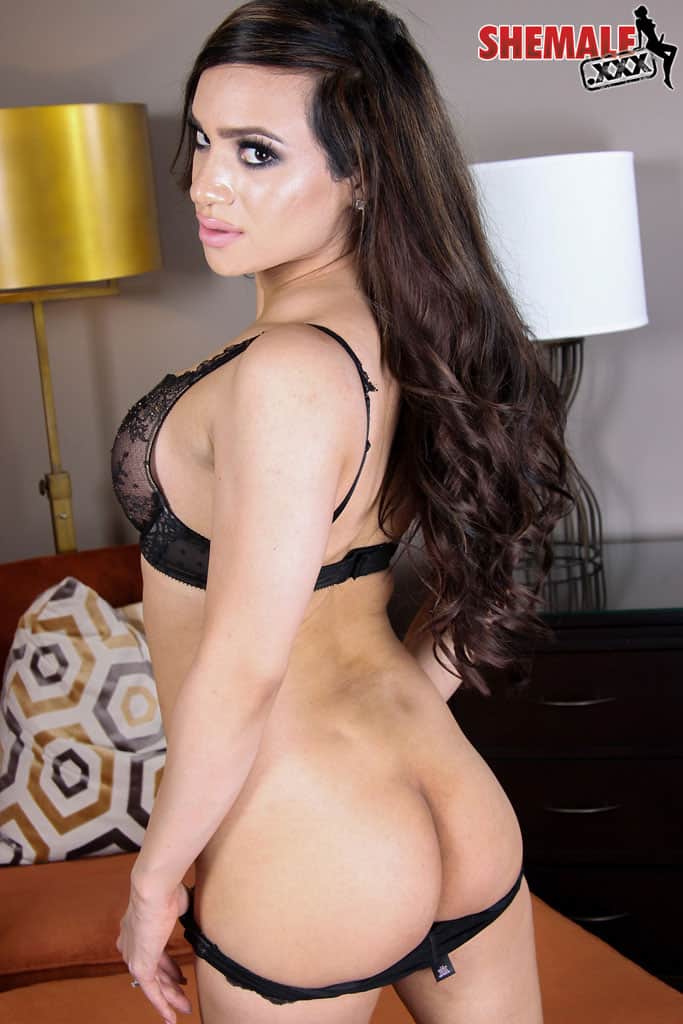 Throughout her adult film career Madison has honestly divulged her inner-most feelings about her own self-esteem issues and beauty standards in the hopes of supporting fellow transsexuals who may suffer from the same insecurities. Madison has sincerely advocated how;
"Being a girl every day of your life, you feel like it's a beauty pageant, whether you're trans or a genetic girl. It's really tough! Society puts so much pressure on girls, and it's hard to live up to what guys or girls think is "beautiful." I've learned that you shouldn't feel like you have to compete with anyone. You should be the best person you can be inside and out, and you shouldn't worry about anyone else or what they're doing. I do have my days where I sometimes don't feel good enough compared to "straight girls," but then I realize how special of an individual I am, and that I have a lot to offer other than just my looks..
Beauty is not something I have a static or full and definite understanding of yet. There are the societal ideals of beauty, which are so subjective. Then there is my definition of beauty. There are beautiful people who are beautiful for who they are, and beautiful people who are beautiful for how they look. I have grown comfortable with my looks; I can feel beautiful in that way, but I would much prefer to stand back, look at my life, and feel like a beautiful person. That is my goal, and life changes so much, so rapidly, that I find it difficult to remove myself and objectively judge my life and its impact on others. Right now, though, when I look at myself, I can be at ease with what I see in both regards".
Words that we can all live by!
Currently, Madison Montag is residing in Texas whilst attending college. Within her June 2016 Broadly VICE interview Madison hinted that she may still resume her film career within the adult entertainment industry in the future. So if you'd like to remain updated regarding all of Madison's latest projects, live cam-site chat sessions and public appearances then why not check out her social networking channels provided below;
Social Networks
Twitter : @MadisonMontag
Instagram : madisonmontag
Snapchat : madisonmontag
Email : themadisonmontag@gmail.com