Personal Info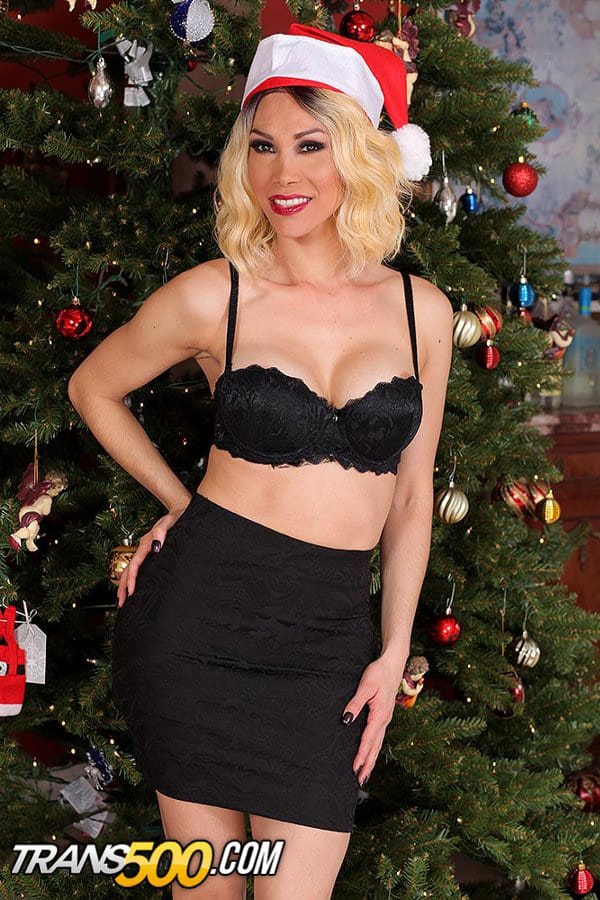 Name : Sunday Valentina
Alias : Ariel, Miroslaba, Natalia
Date of Birth: February 7th, 1987
Home Town : Havana (Cuba)
Hair Colour : Blonde / Brunette / Red
Eye Colour : Brown
Tattoos : Three pink roses across her lower back
Years Active : 2014 – present
Number of Scenes : 15+
Born and raised in Havana, Cuba, but currently living in Los Angeles, California, Sunday Valentina is a luscious Latina TS star who has captivated fans across the globe with her titillating forbidden love themed trysts in the best-selling TransSensual Studios DVD feature releases My Dad's TS Girlfriend (2015), My TS Student (2015) and Aubrey Kate's TS Fantasies (2015). Famous for her captivating curves, raw sexual charisma and intensely alluring sex scenes, Sunday Valentina is a fan-favourite transsexual performer whose hot hardcore collaborations and sultry solo shoots have earned her numerous adult film award nominations including "Favourite Trans Performer (Fan Award)" at the 2016 AVN Awards.
Sunday Valentina : Adult Film Career
Sunday made her adult film modelling debut in July 2014 when she posed for some sizzling Poolside Sunday Valentina solo sex scenes that were distributed via the Grooby Network porn site Shemale Yum. Sunday's adult film modelling debut was directed by prominent porn cinematographer Buddy Wood with whom Sunday has continued to collaborate on several saucy solo sex scenes for Shemale Yum. Some of Sunday's fan-favourite Shemale Yum solo shoots include her Blonde And Bold Sunday Valentina sex scenes that were first released in August 2014, her Ultra Sexy Sunday Valentina shoot which was unveiled in February 2015 and her Stunning Sunday Valentina performance that was first uploaded via Shemale Yum in July 2015. Sunday has since collaborated with Buddy Wood on her raunchy Sunday Valentina & Christian Hardcore! sex scenes with Christian XXX that were distributed via the Grooby Network porn site Shemale Pornstar in May 2014.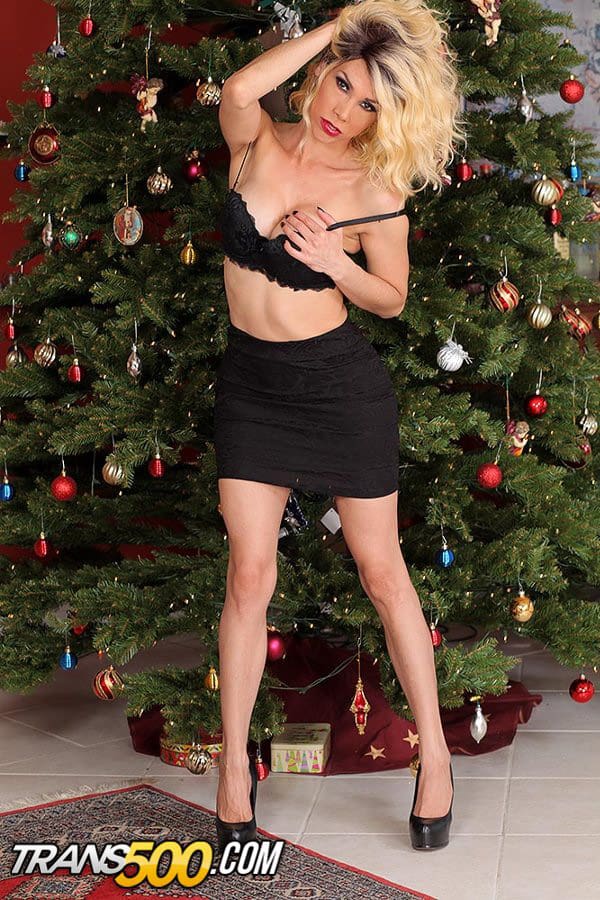 In fact, Sunday has filmed a wide range of sultry solo photo sets and kinky web clips throughout her porn star career for the fan-favourite porn sites Bob's TGirls, Shemale Pornstar, Shemale. XXX, Shemale Strokers and Trans 500. If we had to name some of Sunday's sauciest online sex scenes to date then we'd recommend viewing her festive themed Cuckold Christmas sex scenes that she filmed with Mark Anthony and Papi for the Trans 500 porn site tsgirlfriendexperience.com in December 2014 and which were also incorporated within the Trans 500 DVD compilation title TS Cuckolds (2015). Sunday has also posed for some sultry solo sex scenes that were shot by award-winning porn director Sammi Mancini in November 2015 for his best-selling Shemale Strokers web series. These alluring solo sex scenes have since been included within Sammi's best-selling Mancini Productions/Rodnievision DVD compilation title Shemale Strokers 77 (2015) also starring fan-favourite TS stars Jonelle Brooks, Kylie Maria, Ashley, Sasha Skyes, Joanna Jet and Tiffany Reya. Fans of Sunday Valentina will also love watching her sultry Sunday Valentina Cums For You and Sunday Valentina Is Pretty In Pink solo sex scenes that were both filmed by famous porn photographer Omar Wax for the Grooby Network porn site Shemale.XXX in April 2016; not to be missed!
In addition to her hot hardcore web clips and sizzling solo photo sets, Sunday's stunning looks and raw sexual charisma have also earned her starring roles within multiple TransSensual Studios porn productions. First launched in March 2015, TransSensual Studios is the creation of pioneering porn director Nica Noelle who explained within a March 2015 XBIZ News press release how;
"TransSensual is trans-positive, in the sense that we don't do storylines where the straight guy is shocked to 'discover' the girl is TS. It perpetuates the idea that TS women are out to fool straight men. It's simply not what our studio is about. You will see trans-women in authentic erotic encounters with a forbidden twist. There's a lot of conflict, tension and seduction — all of the themes that I love to work with".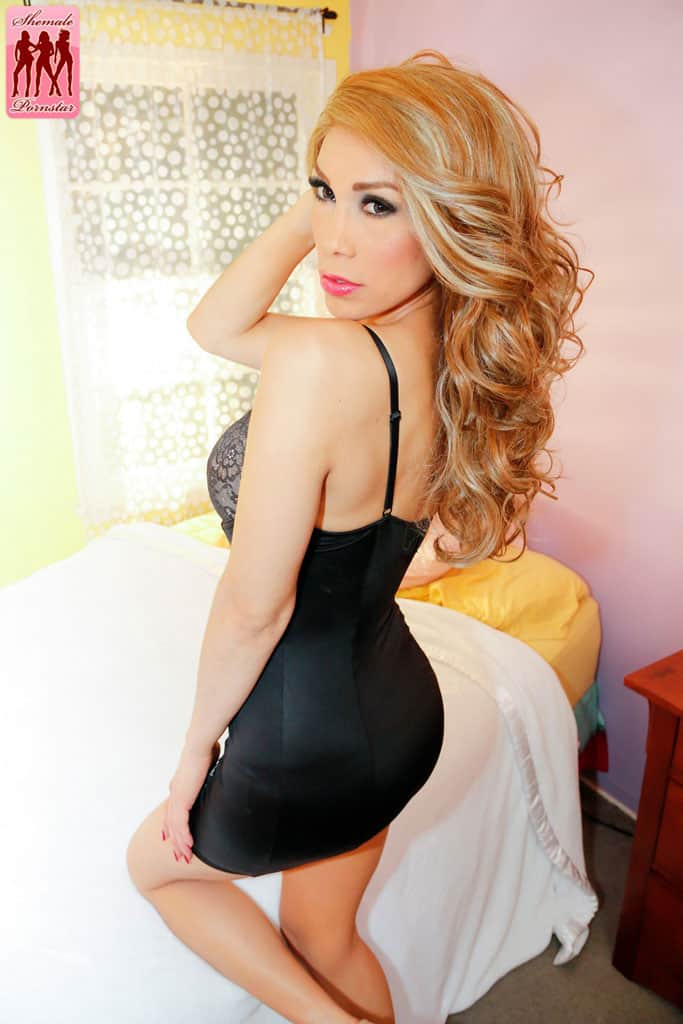 Sunday Valentina at Shemale Pornstar
Sunday starred in the first ever TransSensual DVD feature release, My Dad's TS Girlfriend (2015), alongside Jessy Dubai, Wolf Hudson and David Chase as well as featuring as its DVD cover model. Nica loved shooting with Sunday on this forbidden love themed DVD feature release and she enthusiastically stated within her March 2015 AVN interview that;
"Our first release is My Dad's TS Girlfriend and it stars Jessy Dubai and Sunday Valentina, who are both gorgeous, obviously. Wolf Hudson plays the son who falls for his dad's perfect fiancée (Sunday) while both father and son have secret trysts with Jessy, who plays more of a bad girl…I don't approach TransSensual storylines any differently than I do straight ones, because TS women are women, period. But I would love to do a TransSensual period piece where we could focus on the forbidden aspects of unconventional love. That's why I love to shoot period piece films set in the Victorian era: everything about sex was forbidden back then. And while it must have been frustrating for people living at that time, it's a great device for narrative porn".
Depicting the tale of a middle-aged single father finding love with a younger woman who is also the object of his college-age son's affection, My Dad's TS Girlfriend was a critical and commercial success that was nominated for "Best Transsexual Release" at the 2015 Nightmoves Awards and "Transgender Release of the Year" at the 2016 XBIZ Awards as well as earning Sunday a "Best Transsexual Sex Scene" nomination at the 2016 AVN Awards for her hot hardcore sex scenes with Wolf Hudson. What's more, My Dad's TS Girlfriend received high praise from prominent adult film critics such as XCritic column writer Crimson Clown who ardently enthused within his July 2015 film review that;
"I knew from its cover that My Dad's TS Girlfriend would be a great bit tranny porn, I didn't know it'd be the hottest I've ever seen. At ninety minutes, Nica Noelle's film sports a narrative about a father and son torn between two gorgeous transsexual lovers. Dad David is still in love with his former lover Jessy but is marrying Sunday, who is in love with David's son Wolf. What will the pair do? Who will end up with whom? It's certainly one of the most erotic I've ever seen…
My Dad's TS Girlfriend is hopefully the first of a series, as it's one of the hottest bits of tranny porn I've ever seen. It's erotic, it's alluring, the TS women featured are absolutely mind blowing, and the story is simple. I wanted more in its short run time. This is an X Critic Pick for sure".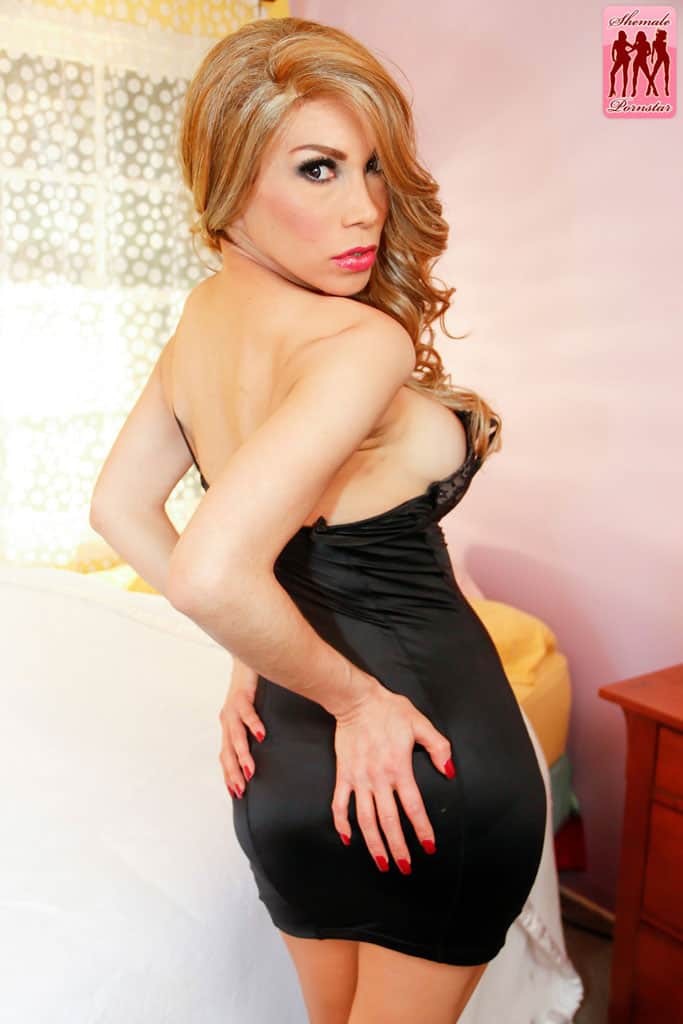 Sunday Valentina at Shemale Pornstar
Following on from her scene-stealing moments in My Dad's TS Girlfriend, Sunday continued to collaborate with Nica Noelle on some sensational TransSensual Studios DVD titles including My TS Student (2015), also starring Chelsea Poe and Magdalene St. Michaels, that was nominated for "Best Transsexual Release" at the 2015 Nightmoves Awards, Aubrey Kate's TS Fantasies (2015), TS Girls On Top (2015) with Madison Montag, Jessy Dubai and Aubrey Kate and TS Lusty Latinas (2015). Performing in these critically acclaimed DVD feature releases has cemented Sunday's glowing reputation as a highly accomplished adult film star and has earned Sunday ardent endorsements from her fans, film critics and fellow performers. After all, as Nica Noelle sincerely expressed within a March 2015 XBIZ News press release;
"The performers always inspire me…Meeting new performers or shooting the ones I've been working with for a long time. They're the inspiration for new stories I want to tell or new characters I want to create. They're an endless source of inspiration for me…
It's really just presenting sort of universal themes and casting different types of people and showing different types of relationships. But the underlying themes are the same and the way I approach it is always the same…It's really no different than when I started Sweet Sinner, Sweetheart Video or Icon Male…
When I started TransRomantic I was really… I don't want to say shocked, but it definitely was disturbing to me that any films depicting transgender women seemed to be making fun of them, making a mockery of having a sexual encounter with a TS woman…There was very little that portrayed a trans-woman as a person and that was disturbing to me and I think that's starting to change. And I think the reason why it's changing is the transgender community has become very vocal. They're speaking out and becoming very visible in the media…
I think we have a lot of very brave performers in the transgender community who aren't afraid to ruffle feathers and who are demanding proper representation in adult films. And there's still a long way to go but I think we're heading in the right direction".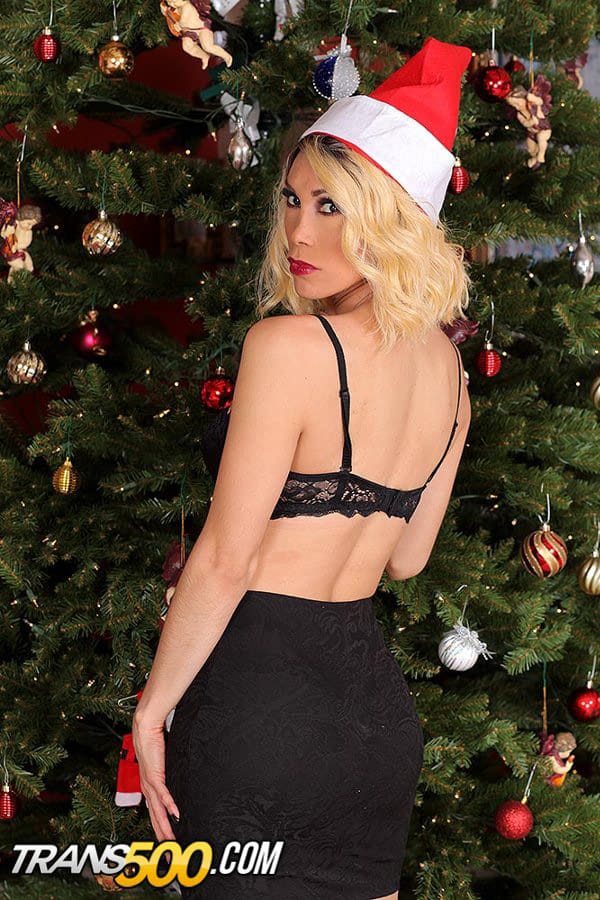 Due to her scene-stealing moments in these best-selling TransSensual porn productions, Sunday has been nominated for some prestigious adult entertainment accolades including the coveted "Favourite Trans Performer (Fan Award)" title at the 2016 AVN Awards. Most recently, Sunday has performed in the TransSensual Studios DVD feature release TS Massage 2 (2017) alongside fan-favourite adult film stars TS Foxxy, River Stark, Jett Parker and Roman Todd; there's just no stopping this sensational TS star!
What does the future hold for sultry Latina TS star Sunday Valentina? Only time will tell! In the meantime, you can keep yourself updated regarding all of Sunday's latest DVD feature releases, sultry solo photo sets and upcoming porn productions by visiting her official social networking channels online today. Please feel free to use the links provided below to catch up on all of the exclusive web content and sizzling DVD titles featuring your favourite voluptuous vixen!
Social Networks
Twitter : @Sunday_V_XXX
Trans 500 : Sunday Valentina at Trans 500
Shemale Yum Profile : Sunday Valentina at Shemale Yum
Shemale XXX Profile : Sunday Valentina at Shemale XXX
Shemale Pornstar Profile : Sunday Valentina at Shemale Pornstar
Adult Empire DVD Profile : Sunday Valentina at Adult Empire
Gamelink DVD Profile : Sunday Valentina at Gamelink
CD Universe DVD Profile : Sunday Valentine at CD Universe
IMDB Profile : http://www.imdb.com/name/nm7635629/