Personal Info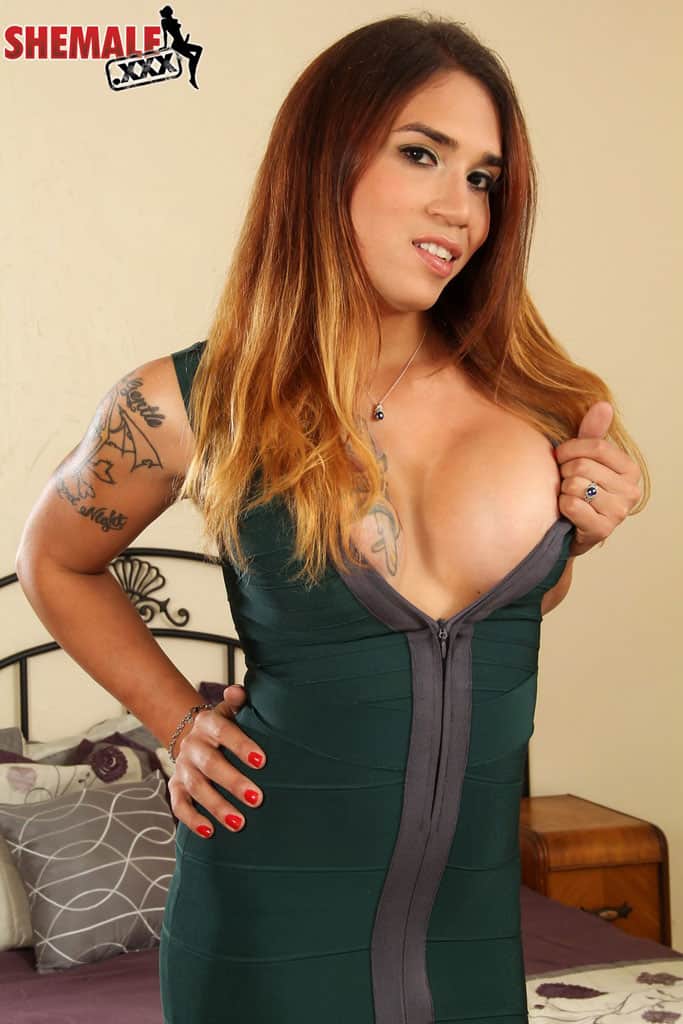 Name : Tori Mayes
Alias : TS Tori Mayes
Hometown : Los, Angeles, California (US)
Date of Birth: June 5th
Bra/ Cup Size : 34DD
Boobs :  Enhanced
Height : 5'9 (1.79m)
Weight : 155lbs (70kg)
Hair Colour : Brunette / Red
Eye Colour : Brown
Tattoos : Design of a coffin and skull on her right shoulder that has "Do not go gentle into that good night" script around it, a multi-coloured fire-breathing Chinese dragon design across her right breast and upper chest, two small black bat designs on her right upper leg, an ice cream cone design along the inside of right thumb, a multi-coloured rose and thorns design on the side of her left calf, a small light blue circle design above the inside of her right elbow and a large black poker cards design across the back of her right shoulder blade
Piercings : Navel and nose
Years Active : 2013 – present
Number of Movies : 20+
Born and raised in Southern California, Tori Mayes is an extremely talented adult film performer who became the first ever winner of the "Transcendence Award" at the  Transgender Erotica Awards in 2015. In addition to her raunchy adult film exploits, Tori has utilised her status as a prominent transsexual porn star in order to raise awareness towards important issues which impact transgender adult film performers as well as the LGBT community as a whole.
Tori Mayes : Adult Film Career
In September 2013 Tori's first ever solo sex scene, Tori Mayes Poolside Playtime, was distributed via She Male Yum. In the months and years that followed Tori has continued to film multiple solo sex scenes that have been distributed via She Male Yum as well as Bob's T-Girls, Franks T-Girl World, Shemale.XXX, Shemale.com and She Male Pornstar.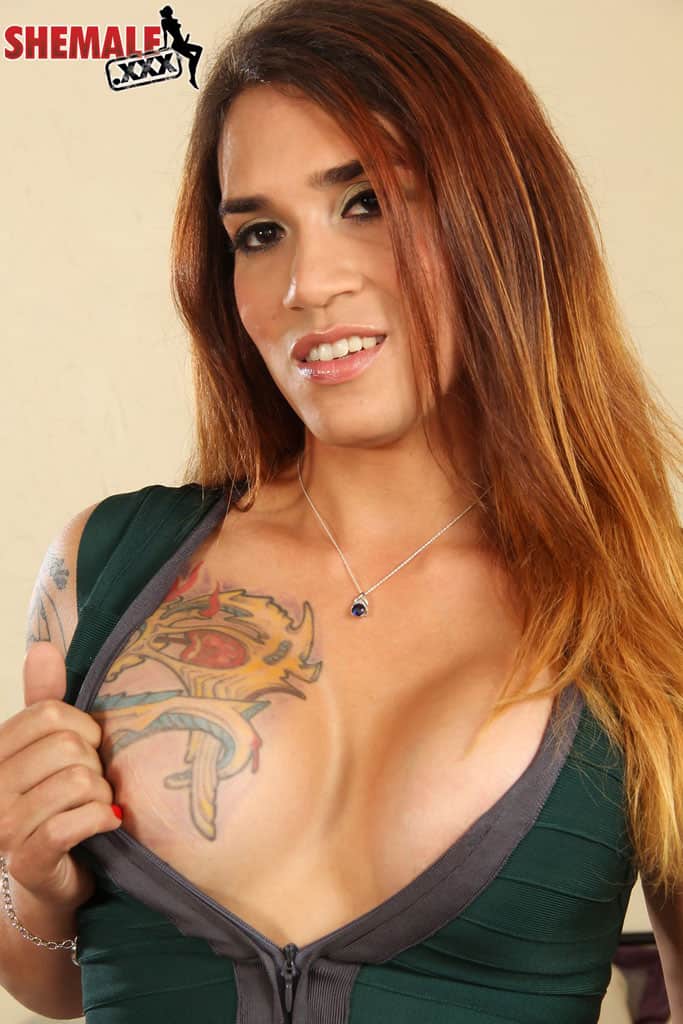 Tori has also filmed for the fetish porn site Kink.com and first appeared on the site via a medical role-play sex scene with female porn star Rose Rhapsody in April 2014 that was titled; Introducing The New Sexy Dom – Tori Mayes – to TS Pussy Hunters!
Tori continued to perform in a wide range of fetish and BDSM content throughout her adult film career and has most recently featured within Joey Silvera's Evil Angel DVD series TS Factor 3 in 2016. Tori also collaborated with femdom porn star Mona Wales for her directorial debut Real Fucking Girls that was created in June 2016 in association with Grooby Platinum Productions.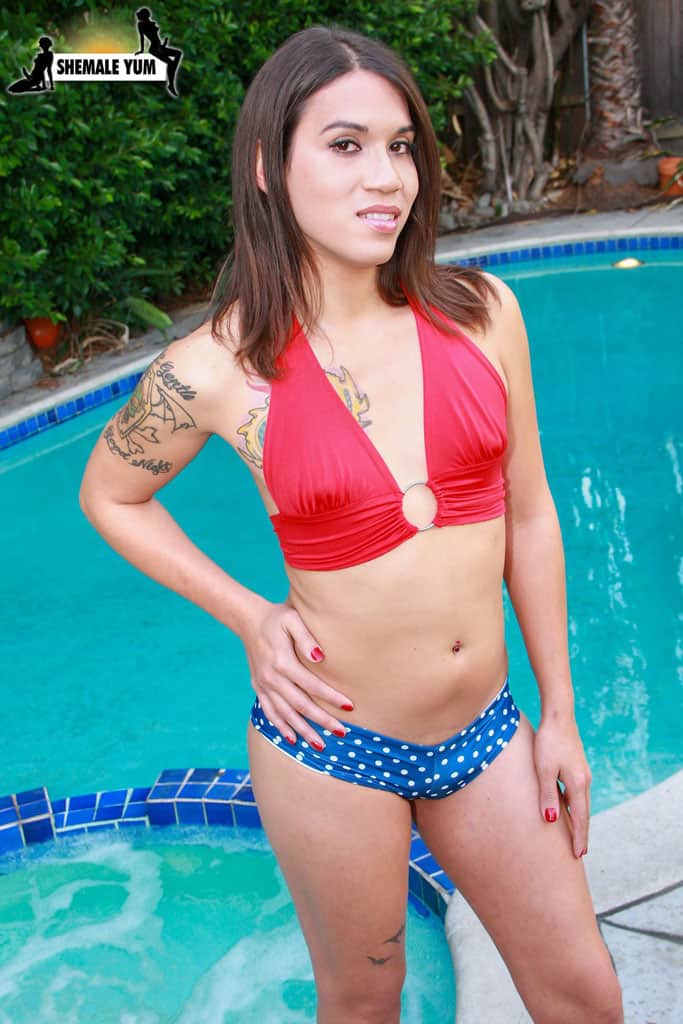 Distributed by Exquisite, this pioneering DVD feature release consisted of five hardcore sex scenes, and an exclusive behind the scenes documentary, that showcased Tori Mayes alongside her fellow TS stars Aubrey Kate, Natassia Dreams, Kelli Lox and Jane Starr.
Tori was handpicked by Mona Wales to star within this new DVD series that enabled transsexual performers to re-enact their real life sexual experiences with some of the industry's hottest cis women including Daisy Ducati, Amarna Miller, Simone Sonay, Bella Rossi and Ella Nova. Tori attended the movie premiere for Real Fucking Girls in June 2016 which was organised by Grooby Productions and held at Gray Studios in North Hollywood, California. Femdom performer turned director Mona Wales utilised this premiere to praise the performances of Tori and her fellow cast members, enthusiastically stating how;
"I am honored to be able to share this film at a public screening…The performers and pornographers that collaborated on this project shared a passion for bringing a new narrative to trans pornography. The smart, funny, beautiful and sexy women that star in this film gave so much of themselves to this project. I am so happy we get to honor their passion".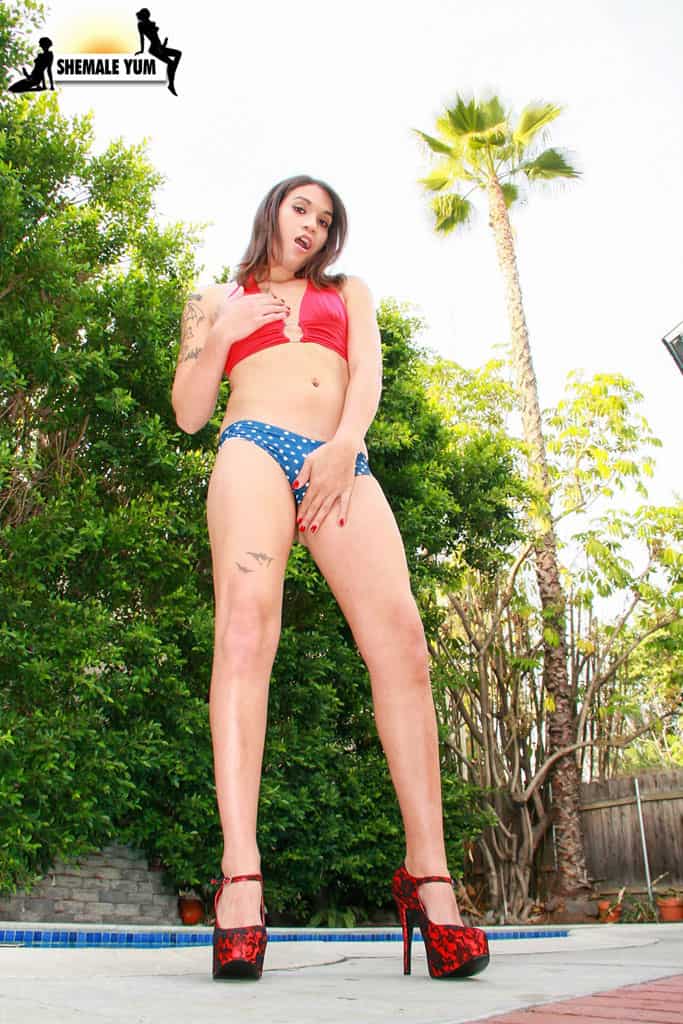 You can learn more about Tori's role within this groundbreaking DVD feature release by reading our in-depth Mona Wales XXX Bio online today. 
In addition to her fetish and BDSM performances, Tori has also featured within multiple installments of the popular TS DVD series She Male Strokers. Tori first appeared within this Sammi Mancini DVD series in 2013 when she filmed a solo stripping routine for She Male Strokers 61. This popular Rodnievision DVD feature release also starred Delia Delions, Kendra Sinclair, Sweet Valerie, TS Gina Hart, Ryder Monroe and Tori's former She Male Yum co-star Penny Tyler in a variety of saucy solo sex scenes. Tori has since appeared alongside popular TS porn stars Chelsea Poe, Tiffany Starr, Kelly Klaymour, Annalise Rose, Iris Indigo, Jonelle Brooks, Kelli Lox and Vixxen Goddess in She Male Strokers 66 (2014), She Male Strokers 69 (2014) and She Male Strokers 75 (2015).
Throughout 2014 Tori performed within various sequels for popular Devil's Film DVD feature releases such as America's Next Top Tranny 20 with her friends and former co-stars Kylie Maria, Korra Delrio and Christian XXX. Tori also reunited with her former She Males Strokers alumni Kendra Sinclair, Khloe Hart and Nina Lawless when she appeared within the Devil's Film DVD feature release Transsexual Cheerleaders 15.
In 2015 Tori was invited to work with renowned adult film director Buddy Wood and prominent transsexual performers Jessy Dubai, TS Foxxy upon the 2015 Grooby Productions parody release; The Transsexual Housewives Of Hollywood. This pornographic reality TV parody was incredibly popular amongst Tori's fan base as well as industry film critics. In particular, The Transsexual Housewives of Hollywood was praised by XCritic's adult film blogger Apache Warrior who advocated that;
"This film is a very entertaining one. The women are believable in their housewife personas. Jessy Dubai is very funny. The sex is very hot and thrilling. The best performances go to the Jessy Dubai-Giovanni Francesco and Penny Tyler-Tori Mayes scenes. These two scenes have very high turn-on value and excitement on account of the performers' amazing gung-ho efforts. TS Foxxy and Gianna Rivera receive much kudos too. The acting in this film is very good. This highly recommended production deserves to be nominated for Best Transsexual Release". 
Grooby Productions CEO, Steven Grooby, similarly stated within a March 2015 XBIZ press release how;
"Combining 2015 TEA Best DVD Director Buddy Wood's signature humor and storytelling style, 'The Transsexual Housewives of Hollywood' is an entertaining movie with a strong cast of performers".
Due to this overwhelming industry endorsement and high quality performances from its cast and crew, The Transsexual Housewives of Hollywood received multiple prestigious adult film award nominations n 2016 such as "Best Transsexual Movie" and "Transgender Release of the Year" at the AVN Awards and XBIZ Awards. Moreover, Tori's raunchy parody performance with her friend and former She Male Yum co-star Penny Tyler also earned them a 2016 AVN Awards nomination for "Best Transsexual Sex Scene"!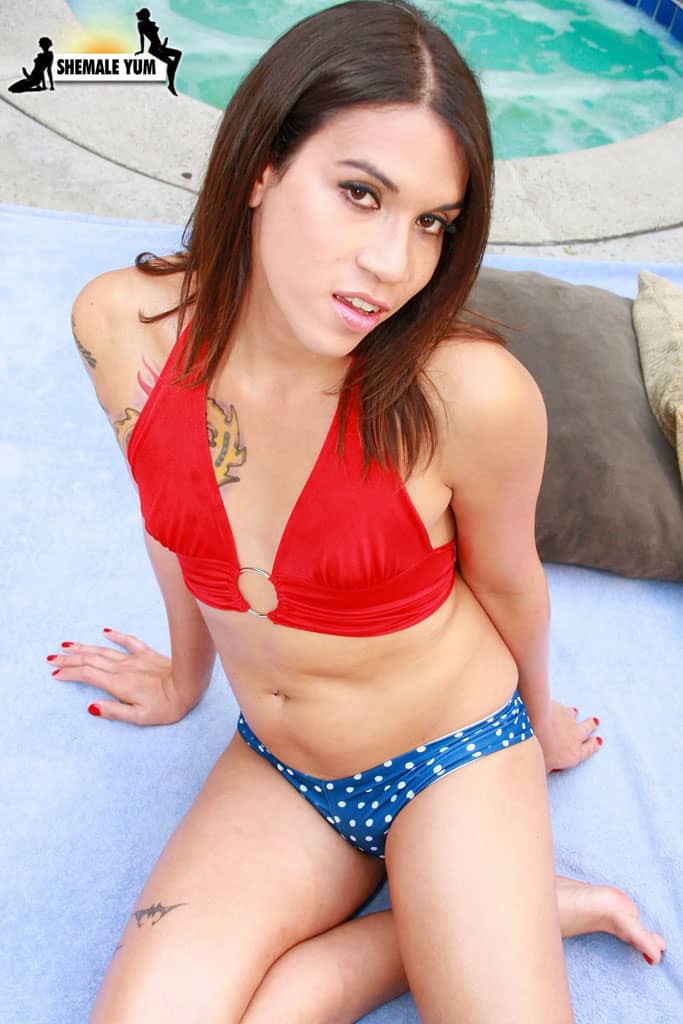 So far, 2016 has been a big year for Tori Mayes due to the fact that three of her DVD feature releases have been nominated for "Transgender Release of the Year" at the 2016 XBIZ Awards; The Transsexual Housewives of Hollywood, America's Next Top Tranny 20 and She Male Strokers 75. This impressive array of popular DVD feature releases showcases Tori Mayes' on-screen talents and illustrates that this rising TS starlet has an extremely promising career within the adult entertainment industry.
Tori Mayes : Adult Film Awards & Nominations
In March 2015 Tori Mayes became the first performer ever to win the "Transcendence Award" at the Transgender Erotica Awards. This new awards category was sponsored by plastic surgeon Dr. Alexander Sinclair who described its premise within a February 2015 XBIZ press release;
"Did you ever dream you were flying? Did you ever dream you were performing before 20,000 [people] and they loved everything you did? This award, the Transcendence award, is about that…It's about making gold from dust. This award is about these special few, who deliver an experience that takes us beyond our normal boundaries…
These artists use their creative skill and imagination to produce a work that lets us revel in emotional and physical pleasure. These exceptional people make us forget our stresses and problems, and entertain us with stimulation and excitement, taking us to a better understanding of who we are and what we want".
Grooby Productions CEO and founder of the Transgender Erotica Awards, Steven Grooby, also commented on this new awards category within this XBIZ press release, highlighting how;
"We've been developing and growing the award show over a number of years, and the aim was always to try and attract more mainstream sponsors to sit alongside our adult industry sponsors…Changing the name of the show was the catalyst for many to look at opportunities, and we're very happy to have been able to attract one of Los Angeles' top cosmetic surgeons. Dr. Sinclair is our exclusive surgeon sponsor, and we look forward to entertaining him and his guests at the show".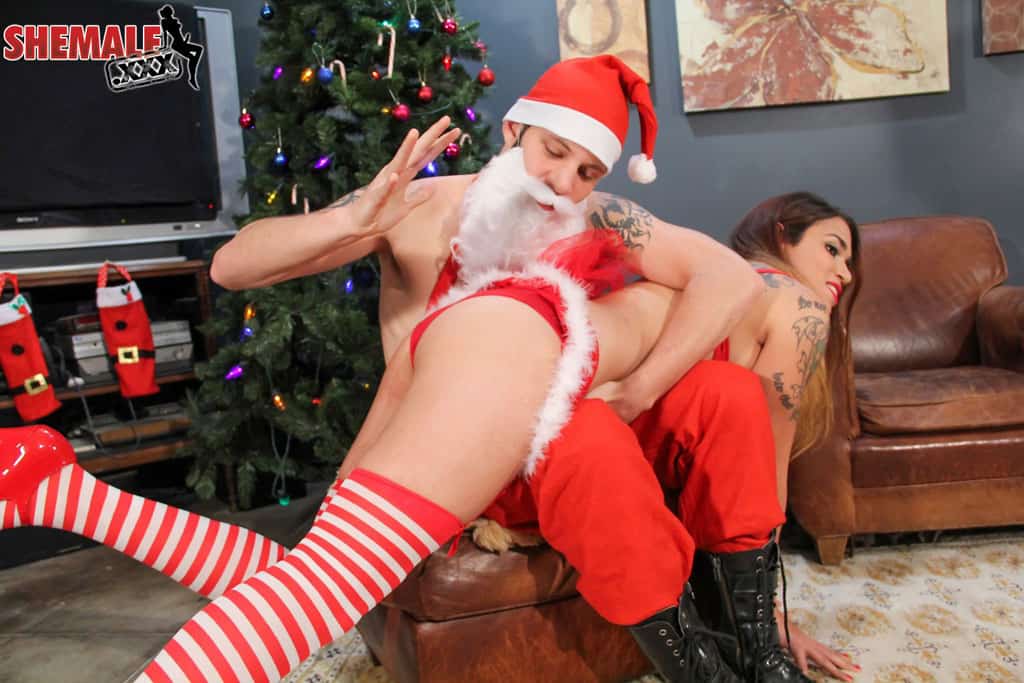 Tori added this pioneering "Transcendence Award" to her ever-expanding adult film award collection, which includes such prestigious titles as;
2015: Transgender Erotica Awards nominee — "Ms. Unique"
2016: AVN Awards nominee — "Favourite Transsexual Performer (Fan Award)"
2016: AVN Awards nominee — "Best Transsexual Sex Scene" — The Transsexual Housewives Of Hollywood
2016 XBIZ Awards nominee — "Transgender Release of the Year" — The Transsexual Housewives Of Hollywood
2016 XBIZ Awards nominee — "Transgender Release of the Year" — She Male Strokers 75
2016 XBIZ Awards nominee — "Transgender Release of the Year" —America's Next Top Tranny 20
Tori Mayes : Transgender Spokesperson & Upcoming Projects
Throughout her adult film career Tori Mayes has remained dedicated to raising awareness towards important issues which impact the transgender community as a whole. This ongoing advocacy work was instrumental in Tori's nomination for the 2015 "Transcendence Award" at the Transgender Erotica Awards.
Committed to upholding her position as a transgender spokesperson, in July 2015 Tori participated in a "Trans Talk" seminar panel that was hosted by sex toy manufacturers and BDSM educators Stockroom in collaboration with transgender production company Grooby Productions. This pioneering seminar panel was held at Stockroom University in Los Angeles, California, whereupon it served to promote a healthy discussion of transgender topics between members of the public and prominent transsexual porn stars including Morgan Bailey and TS Michelle Austin. This "Trans Talk" seminar panel also included ardent transgender advocates such as Buck Angel. Enthusing about this upcoming event within an XBIZ press release, Tori conveyed how;
"It's exciting to be involved in Stockroom University, especially to discuss topics I'm passionate about, like what it's like to be trans and the adult industry…Most of all, I'm honored to share that with amazing individuals who want to broaden their horizons".
During this "Trans Talk" seminar panel Tori and her fellow attendees discussed the importance of the adult entertainment industry in empowering the transgender community. Both Buck Angel and TS Michelle Austin highlighted the ways in which the transgender porn genre has created career opportunities for transsexual men and women as well as boosting their self esteem. Tori agreed with these statements and divulged some of her personal experiences working as a transsexual porn star. Happy to discuss her life pre and post transition, Tori used examples from her own life to illustrate the extent to which working within the adult entertainment industry can improve a person's life. For instance, Tori revealed that she struggled with accepting her "authentic self" until she had transitioned and that working in porn has enabled her to embrace her true gender identity;
"Tori Mayes was born around the same time I finally got to fully be myself…My porn persona is 99 percent of who I am".
As matters stand, Tori continues to campaign as a transgender spokesperson and collaborates on a wide range of soft-core, hardcore, solo, anal, POV, fetish, gonzo and BDSM content. Tori has even teased that she could be creating some new content in the near future, hinting via Twitter that;
"Not for the faint of heart. But seriously ready to make some new porn. Feeling inspired".
Don't miss one second or saucy snap from Tori Mayes' porn star career by connecting with her social networking channels online today. You can also use the links provided below to arrange a live chat session with Tori Mayes herself!
Social Networks
Amazon wish list : Tori Mayes wish list
Shemale Pornstar : Tori Mayes at Shemale Pornstar
Shemale Yum : Tori Mayes at Shemale Yum
Shemale XXX : Tori Mayes at Shemale XXX
Official Blog Site : https://torimayes.wordpress.com/
Twitter : @redhot_tori
Instagram : @misstorimayes
Chaturbate Profile : redhottori 
Kink Profile : http://www.kink.com/model/53483

IMDB Profile : http://www.imdb.com/name/nm6718421/