Website : EsperanzaPlus.com  Chaturbate: esperanzagomez  Twitter: @EsperanzaGomez  Camsoda: esperanzagomez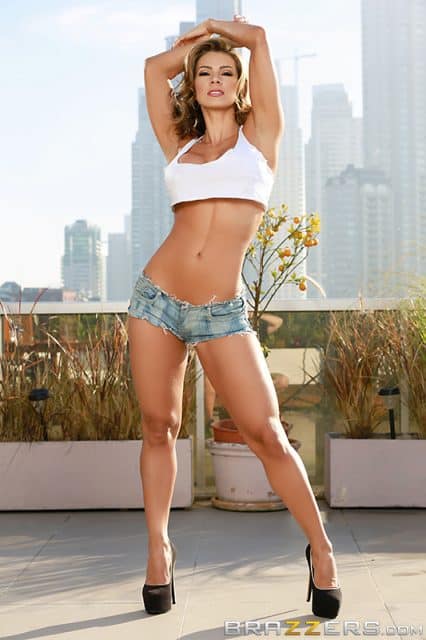 Personal Info
Name : Esperanza Gomez
Alias: Esperanza Gomez Silva
Date of Birth: May 13th, 1983
Home Town : Belalcazar (Colombia)
Measurements : 36D – 23 – 36
Bra/ Cup Size : 36D
Boobs :  Enhanced
Height : 5'7 (1.70m)
Hair Colour : Brunette/ Blonde
Eye Colour : Hazel
Years Active : 2009 – present
Number of Scenes : 30+
When it comes to Latino porn stars it is impossible to overlook Esperanza Gomez; this former Playboy Bunny is the hottest porn star in Colombia and she has been seducing adult film fans across the globe since 2009!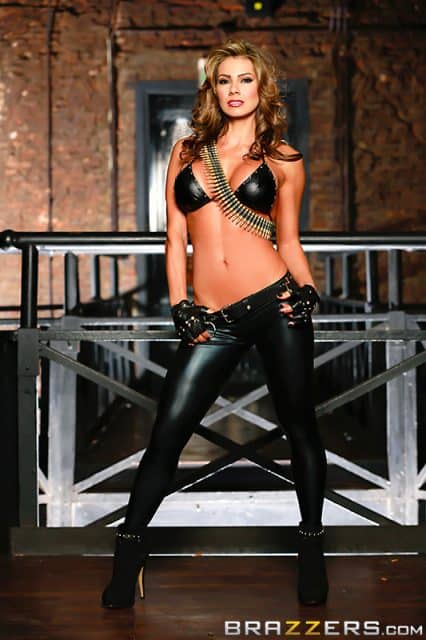 Now we know what you're thinking; where did it all begin? Well, Esperanza has been dreaming of becoming a model ever since she was seven years old. Born and raised in Belalcazar, a municipality in Caldas, Colombia, Esperanza has mentioned in previous interviews that she was drawn to the adult entertainment industry after discovering an XXX-rated magazine;
"My love for the industry started when I found a magazine many years ago, and I fell in love with the bodies of a naked man and woman. It was like a fantasy that many of us have, but we never dare carry it out".
 But hold your horses just one minute. Before she ever began to pursue her modelling aspirations, Esperanza had originally planned to study agronomy at university (i.e. the science and technology of growing crops for food and fuel).
Let's all be honest; agronomy just doesn't have the same glitz and glamour of modelling. In fact, Esperanza soon switched majors to veterinary medicine after being told by her peers that agronomists were "impoverished, dirty and brutish".
Unfortunately, Esperanza encountered yet another setback. During her first year of classes at college, Esperanza's kind-hearted nature hindered her from pursuing veterinary medicine as a long term career. As Esperanza explained in her own words within a 2014 Vanguardia interview;
"I was told that I had to sacrifice an animal if it got badly injured. I retired. I am one of those who do not kill a fly".
Not to worry, Esperanza had a back-up plan! Having already begun modelling on a part-time basis when she was 16 years old, Esperanza left veterinary college and made modelling her full-time profession. Before long, Esperanza's natural beauty and sexual charisma led to her shooting underwear campaigns for some of Colombia's leading fashion brands.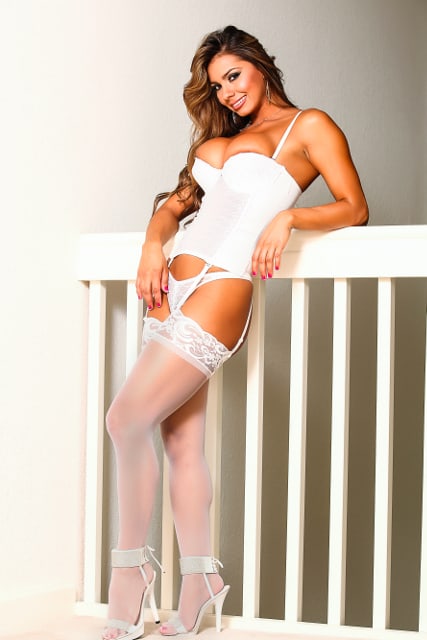 Fate intervened during this time when Esperanza was approached to participate in the reality TV series Miss Playboy TV in 2005. Describing this period of her life within her 2014 Vanguardia interview, Esperanza conveyed how;
"For that contest about 5,000 women are recorded. I was going to participate in 'Miss Playboy TV' but representing Puerto Rico. One day I was contacted by a modelling agency to collaborate on a 'casting' as filler. At first I said no, but later agreed. I took some pictures…One month later I was told I had won the contest".
After being chosen to appear on Miss Playboy TV, Esperanza faced strong criticism from her father. Although her mother had always supported her career choices, Esperanza has previously explained that her father was ashamed of the concept of underwear modelling;
"He was ashamed. He is very modest and every time he saw me in magazines or on television parading around in underwear he felt embarrassed…My father had a wrong idea of this work. In Colombia we are very demure with this issue. The mentality is not open about nudity and there are many misconceptions".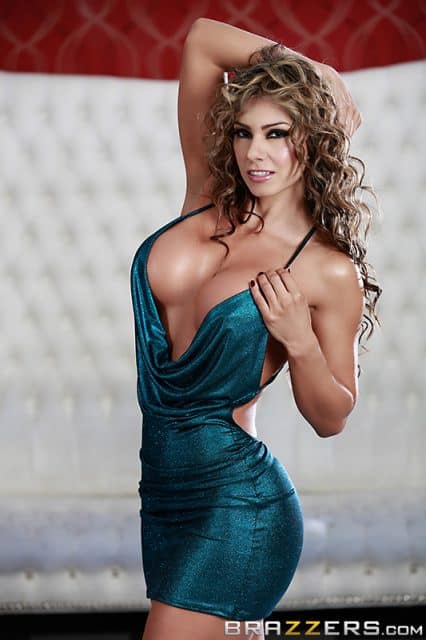 Fortunately, Esperanza's father gradually grew accustomed to her career choices and Esperanza agreed to participate in Miss Playboy TV. This reality TV series consisted of ten one-hour programs wherein models from across the globe participated in classes covering topics such as makeup, hair, clothing, catwalk, photography and media management.
Here's the best part; Esperanza won the entire series and was crowned Miss Playboy TV in 2005. This prestigious accolade earned her a job as a Playboy Playmate and led to numerous modelling shoots for Colombian XXX-rated publications such as Playboy Magazine: Mexican Edition.
Esperanza even appeared on the cover of Playboy Magazine: Argentinean Edition in 2005, she posed as the cover model for Revista Domingo Diario Universal, she posed as the cover model and centrefold for Hombre Magazine and she went on to appear as the cover girl for Metro in Mexico an impressive five times. There's no turning back now!
The bottom line? Over the next few years Esperanza became an extremely popular mainstream model and TV personality in Colombia due to her frequent appearances on various Colombian, Chilean and Argentinean talk shows and telenovelas.
As a matter of fact, Esperanza's appearance on the Mexican TV programme Mojoe received 1.2 million views in less than 10 days! Esperanza even appeared in a Sony Music video that reached No.1 in Colombia, No. 3 in Chile, No. 4 in Argentina, No. 12 in Mexico and No. 21 in the United States. In 2009 Esperanza was chosen to be the cover model for the November issue of Colombian XXX rated monthly magazine SoHo.
Add all these impressive achievements together and what do you get? A magnificent model in prize position for taking the US by storm!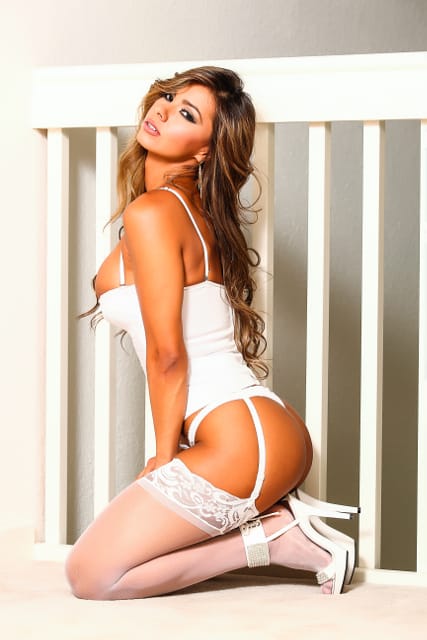 Esperanza Gomez : Adult Film Career
Despite her widespread popularity on mainstream Latin television programs, Esperanza had always harboured a passion for performing in porn. So, with the support of her boyfriend, Esperanza took the plunge in 2009 and relocated to Miami, Florida, whereupon she made her adult film industry debut in Josh Stone's Justin Slayer Productions DVD sequel release South Beach Cruisin' 3 (2009).
With no time to lose,  Esperanza soon began appearing in several saucy Bang Bros sex scenes which were distributed via Assparade.com. As one XBIZ online article excitedly reported in 2009 at the start of Esperanza's adult film career;
"Gomez is a well known mainstream model in Colombia and with her status as a Playboy and lingerie model, it was doubtful she would ever suck and fuck on film. Fans had to wait until this August to see Gomez in action and boy were they pleased! Sporting a flawless body, this tight and toned Latina has only appeared in one blue movie to date, Josh Stone's "South Beach Cruisin' 3" for Justin Slayer International, but her scene with Slayer himself is a barnburner. We're happy to report Gomez has relocated to south Florida, so expect to hear more of this "girl next door turned hardcore".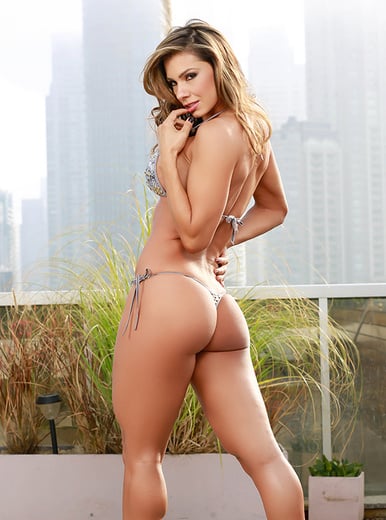 You may be surprised to hear it but Esperanza has often expressed that she films these saucy sex scenes simply because she loves the experience! Forget the enticing allure of fame and fortune, Esperanza Gomez is an ardent exhibitionist!
Don't believe us? Well then why not hear it from lusty Latina lovely Esperanza Gomez herself? After all, Esperanza explained this kinky concept within her 2014 Vanguardia interview, expressing how her passion for porn has restricted the number of productions that she has filmed over the years;
"I film very few times a year. The majority of actress film weekly and I do it like six, seven times a year. I don't live in the industry. For me, the industry and my movies are a hobby and personal fulfilment. When I do my scenes, I enjoy them and I don't want to get tired and bored of them…When I am shooting a scene, I am not faking what I am doing. What you're going to see is real. It's not that the director is telling me what to do. The only acting comes at the beginning of a movie".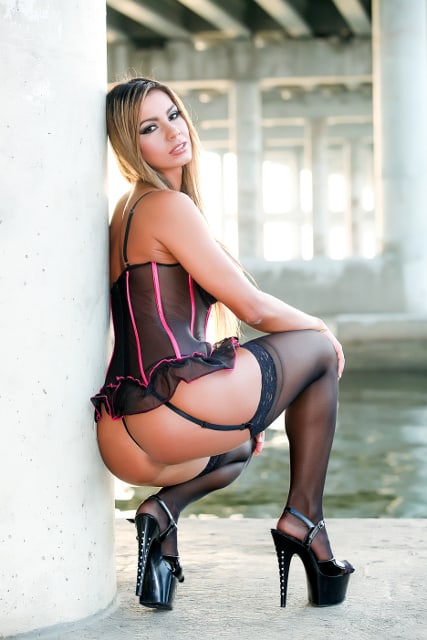 In this manner, Esperanza started to collaborate with prominent production companies such as Brazzers, Bang Bros and Naughty America. Eager to explore some of Esperanza's earliest sex scenes? Then you have to check out her appearances within the popular Naughty America DVD sequel releases My Wife's Hot Friend 6 and 7 (2010) also starring Tory Lane, Isis Love and Shyla Stylez, Real Wife Stories 7 (2010) within which Esperanza shared a raunchy role-play with Keiran Lee and the critically acclaimed Latin Adultery 14 (2011) that was nominated for "Best Ethnic Release: Latin" at the 2012 AVN Awards and "Best Latin Release" at the 2012 Urban X Awards.
Out of all of her captivating collaborations, Esperanza's saucy Naughty America web clips reign supreme. In fact, after filming less than ten sex scenes with Naughty America, Esperanza was ranked among their "Top 10 Stars" on their website!
As such, it was only a matter of time before Naughty America responded to Esperanza's immense online popularity by providing her with her very own signature showcase.
Simply titled, Esperanza Gomez, this star showcase earned Esperanza high praise from Pure Play Media CEO Richard Arnold who highlighted how;
"Esperanza Gomez has already made her mark at Naughty America, and with good reason…It's unusual for a new starlet to be featured in her own DVD so early on in her career. It's evident Naughty America has picked up on something special".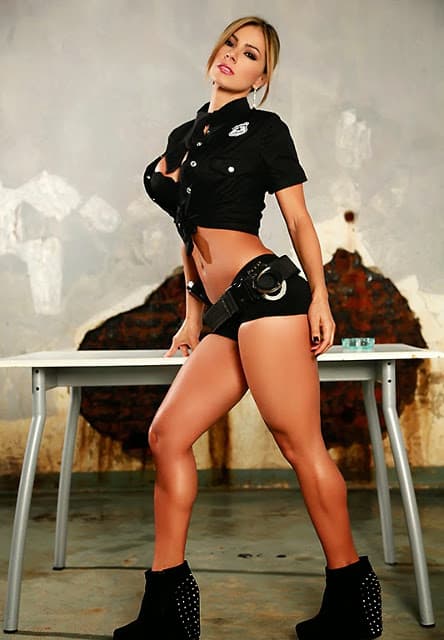 The Beautiful Esperanza – Image Sourced From Wikimedia
Esperanza Gomez : Josh Stone DVD & Web Collaborations
Let's dial it back for a second. Since the beginning of her adult film star Esperanza has been collaborating with the prominent South Beach based adult film director Josh Stone. Following her popular appearance in Stone's awarding winning South Beach Cruisin' DVD feature releases, in 2010 Esperanza was chosen to be one of the first models to feature within Josh Stone's exclusive new site; JoshStoneXXX.com. As a September 2010 AVN press release hotly hinted;
"JoshStoneXXX.com will be wildly successful because it centres around live interaction with the actual porn stars and exclusive scenes not seen anywhere—i.e., his new Esperanza Gomez scene. The features and functionality that we hand-selected for Josh Stone's site allow him to broadcast live anytime and to add his own personal touch so he can control the look, feel and content".
It gets even better; this vast online platform enabled Esperanza to begin experimenting with a wide range of gonzo, POV, solo, girl/girl and hardcore scenes in an exciting new format! Having Esperanza's latest content online and easily accessible at all times further established her fan base and cemented her status as one of the hottest rising stars within the adult entertainment industry.
Esperanza would continue to collaborate with Josh Stone on a series of successful porn productions throughout her adult film career including Confession Over Cocktales 2, South Beach Cruisin' 5, Esperanza Gomez: Enough Said, Love Kara Tai 2 and Miami MILFs.
Ever eager to broaden her sexual horizons, in December 2011 Esperanza collaborated with JM Productions on the comic book porn parody; Kick Azz: A XXX Parody (2011). This pioneering parody production was the first feature release ever to be created by Mike Hunt Inc; a brand new adult film studio formed by directing power duo Jim Powers and Ralph Long.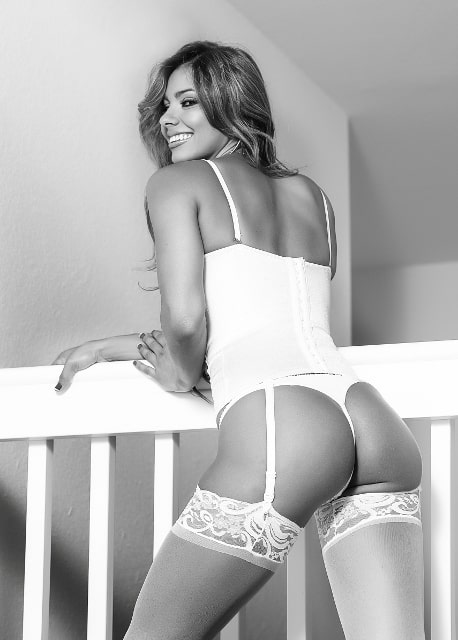 Within Kick Azz: A XXX Parody, Esperanza shone as "Hitgirl", starring in a series of wild, weird and wonderful scenarios that were created by, and also featured, renowned adult film director Ralph Long. Speaking about this innovative new production during an 2011 AVN press release, Ralph Long enthused that;
"It was a filming experience gone awry, filmed half in Miami – I love Miami – and half in Los Angeles. It's shot reality-style and totally different! It's a crazy movie with seven sex scenes plus a bonus scene".
Can't get enough of Esperanza's big budget feature releases? Then we recommend viewing her scene-stealing moments in Latin Adultery 18 (2012) for Naughty America that has won "Latin-Themed Series of the Year" for two years in a row at the XBIZ Awards, Booty I Like 7 (2012) for Justin Slayer International for which Esperanza posed as its DVD cover model, and Best of South Beach Cruisin' (2014) that featured Esperanza sharing some steamy gonzo scenes alongside her fellow Latina performers Aryanna Starr, Cynthia Bang, Kierra Raquel and Rose Monroe.
Here's the best part; Esperanza's ravishing roles in these popular porn productions have earned her several prestigious adult film award nominations over the years. So if you've always wanted to check out Esperanza  Gomez's hottest sex scenes, then why not check out the following fan (and film critic) favourites?
2012: XBIZ Awards winner "Latin Themed Series of the Year" Latin Adultery
2012: XBIZ Awards nominee "Latin Themed Release of the Year" Esperanza Gomez
2012: AVN Awards nominee "Best Ethnic Release: Latin" Latin Adultery 14
2012: Urban X Awards nominee "Best Latin Release" Latin Adultery 14
2013: XBIZ Awards winner "Latin Themed Series of the Year" Latin Adultery
2013: AVN Awards nominee "Unsung Starlet of the Year"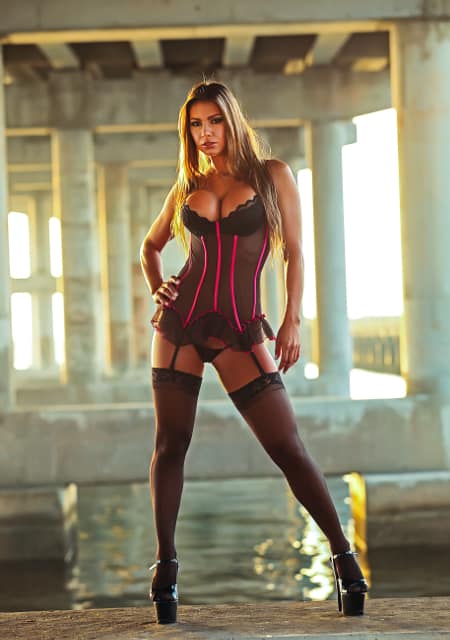 Esperanza Gomez : Hosting Projects & Future Plans
Where would Esperanza go from here? In May 2016 it was announced that Esperanza would host the 2016 LALExpo Awards; a star-studded awards ceremony which would form part of the Latin America Adult Business Expo (LALExpo). This B2B trade show focused upon Central and South America adult film talent and it has been advertised as;
"the first, biggest and most important adult film industry event in Latin America".
So needless to say Esperanza was pretty thrilled to be chosen as a co-host!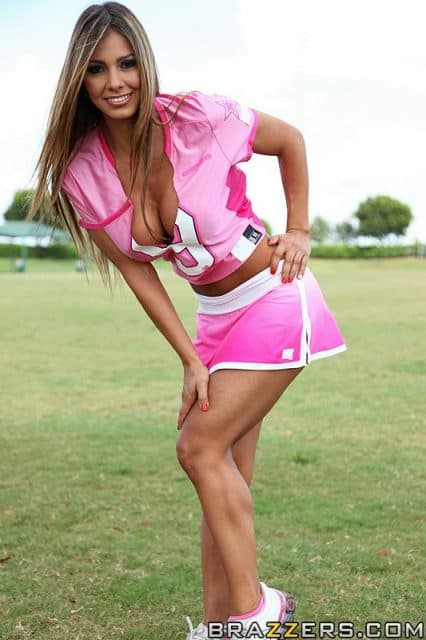 Esperanza hosted this prestigious awards ceremony alongside Brad Mitchell, the founder of Mojohost, within the Hotel Corales de Indias in Cartagena, Columbia. Organisers enthused about Esperanza's role as host, expressing within an XBIZ press release how;
"Esperanza Gomez is, by far, the most popular Latin porn stars in the world and she has become so beloved by fans that she is considered one of the top mainstream Latin celebrities… We are beyond pleased to welcome this beautiful and talented Latin star to this year's LALEXPO".
The entire event took place from July 11th to 13th and celebrated all aspects of the Latin American adult film industry; awarding respected performers, producers and directors as well as hosting panels that discussed live cam-site opportunities and niche adult film genres among other engaging topics. Kinks, cams and captivating co-hosts, what more could you ask for?
It gets even better; in addition to hosting the 2016 LALExpo Awards, in September 2016 Esperanza signed an exclusive deal with the founding partner of LALExpo, the live content production company AJ Studios, in order to open a brand new adult cam-site studio in Colombia. XBIZ News have reported that this new studio will be known as Diamond Girls Studio.
Most notably, this exciting new business venture will enable Esperanza to train aspiring webcam models in the tricks of the trade! As an AJ Studios spokesperson enthusiastically stated within a September 2016 XBIZ News press release;
"Esperanza will participate in monthly training sessions with the models, as well as monthly dinners and social events," a spokesperson for AJ Studios said. "The studio will schedule a great number of activities where current and potential models have the chance to socialize and interact with Esperanza".
So what does the future hold for Latina lovely Esperanza Gomez? According to XVideos, Esperanza remains the No.1 female porn star in Latin America and she has been ranked No.7 in the entire world after amassing over 180 million views and 39 million profile hits. What's more, Esperanza has been named "Most Popular Latin Star in the World" by Orgasmatrix three years in a row and her content on Serviporno continues to attract over 35 million views. It's the gift that keeps on giving!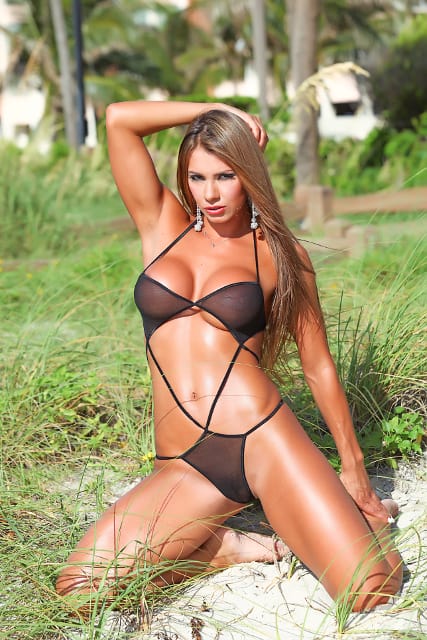 Esperanza Gomez : Chaturbate Cam Show Contract
Let's be honest; who wouldn't want to share an intimate live chat session with compelling Colombian cutie Esperanza Gomez? Fortunately, Esperanza continues to host all manner of public and private live webcamming shows via adult cam-site Chaturbate.
Want to know the best part? As of November 2016 Esperanza has signed an exclusive appearance deal with Chaturbate which has resulted in some truly spectacular webcam sessions! As Shirley Lara, Chaturbate's Chief of Operations, ardently enthused within a November 2016 XBIZ News press release;
"Esperanza is phenomenal, and we are very happy that AJ Studios decided to join with Chaturbate in launching the next phase of Ms. Gomez' s cam career".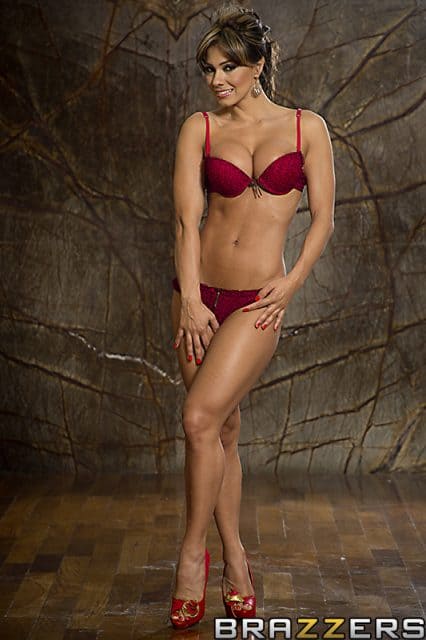 Similarly, AJ Sutdios representative Anthony Rivera advocated via this XBIZ News press release how;
"Chaturbate is the perfect cam platform for Esperanza. Their cam site offers her reliable and easy access to her millions of fans in South America, Europe, the U.S. and the U.K.". 
But does Esperanza stop there? Oh no! In addition to her thriving webcam modelling career, Esperanza writes regular blog posts for her official solo website. Some of Esperanza's most recently discussed topics include "The best and worst sex positions" and "My first time with a woman" as well as her reflections on her recent car accident, updates on her live web-cam sessions and links to her TV appearances on Argentinean, Colombian and Chilean talk shows.
Just when you thought it couldn't get any better, Esperanza has recently launched her brand new Model Centro website; Esperanza Plus. Fit to bursting with exclusive live cam shows, video clips, photo sets, Premium Snaps and blog content, this multi-media platform is your one-stop shop for everything Esperanza Gomez. As Esperanza aptly puts it;
"Now you can watch me every day and receive personal videos and pictures. What are you waiting for? Make sure you add your correct Snapchat ID so I can add you back and have some fun! Love, Esperanza".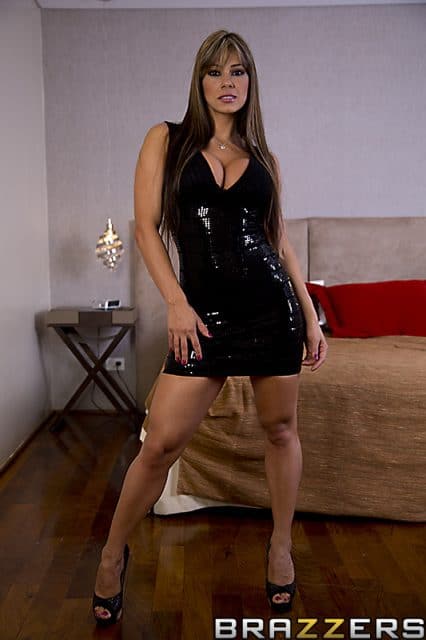 Before you lose yourself in the catalogue of captivating content that is Esperanza's saucy solo site, make sure you let us know your thoughts on our Esperanza Gomez bio in the comments section below. You can also use the following links to check out all of Esperanza's official social networking channels online today!
Social Networks
Chaturbate : esperanzagomez
Camsoda : esperanzagomez
New Website : EsperanzaPlus.com
Twitter : @EsperanzaGomez
Instagram : esperanzagomez
Brazzers : Esperanza Gomez at Brazzers
Naughty America : Esperanza Gomez at Naughty America
IMDB Profile : Esperanza Gomez Filmography