Personal Info
Name : Kimber James
Alias: Nikolle Colantuoni
Date of Birth: April 26th 1988
Home Town : Miami, Florida (US)
Measurements : 32G – 22 – 35
Bra/ Cup Size : 32G
Boobs :  Enhanced
Height : 5'3 (1.60m)
Weight : 100lbs (45kg)
Hair Colour : Blonde
Eye Colour : Blue
Shoe Size : Women's 6 (US)
Tattoos : Heart design on her left lips that includes the French script "Ne brise pas mon coeur" (when translated means "Do not break my heart")
Years Active : 2007 – present
Number of Scenes : 21+ (pre-op) , 4+ (post-op)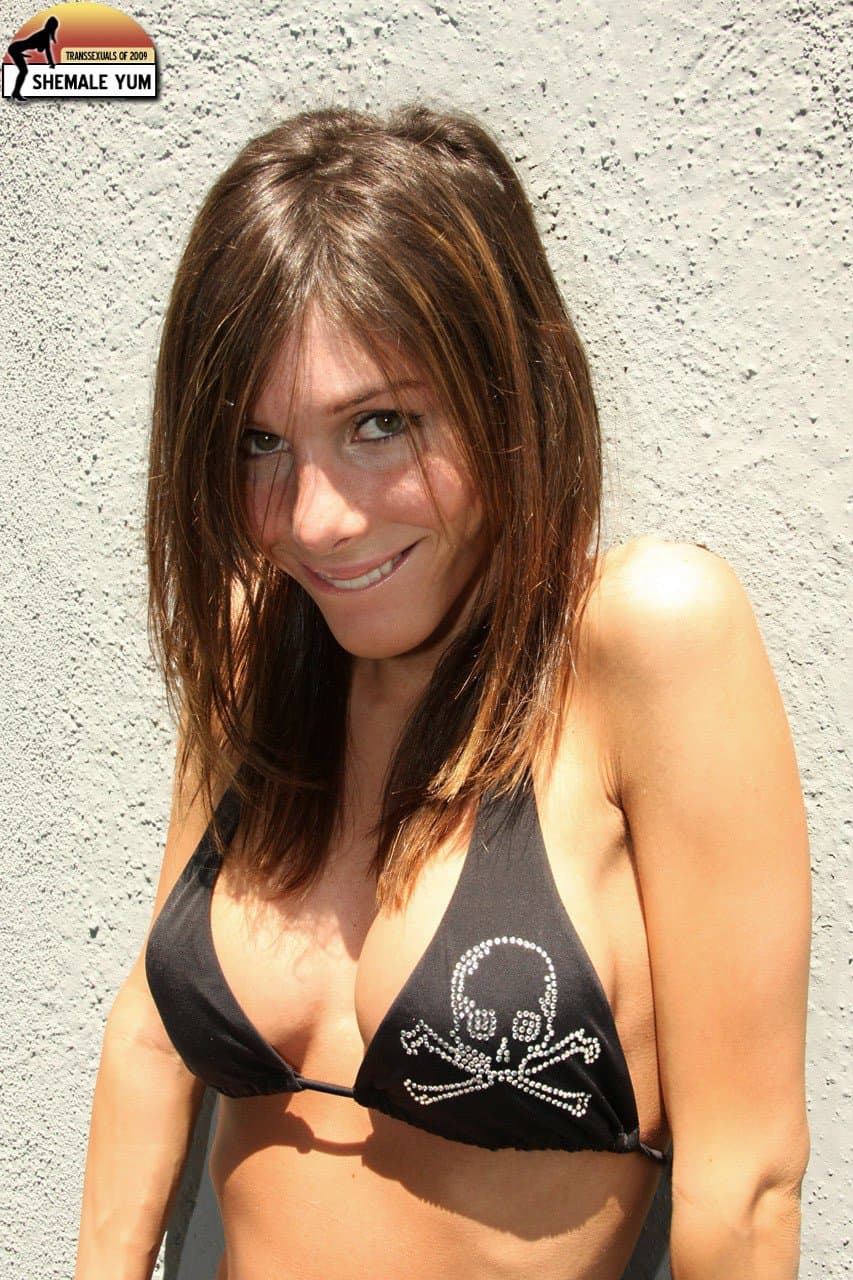 Pretty, petite and eminently photogenic , Kimber James has become one of the most successful adult entertainment performers in recent years! From her early TS porn star days, fans and fellow performers have followed Kimber's momentous adult film career as she broke boundaries, underwent full gender reassignment surgery an d returned in spectacular fashion with her own production company, multiple show-stopping performances and even a few mainstream media appearances!
Born and raised in Miami, Florida, Kimber James is of mixed Italian, Cherokee and Cuban descent. During her XCritic interview Kimber revealed that she was shy and reserved as a child. In her own words, Kimber divulged how she was;
"Extremely shy, insecure and very introverted. Not much has changed…I'm really low-key, so I like spending time with my friends, going to movies, shopping, going out for lunch and dinner. I like to travel, and study history. When I was younger, I use to ride horses often. I'm starting to get back into it".
Moreover, Kimber explained during her Carnal Skin News interview that;
"I was born in South Florida, but we moved to Jacksonville when I was about 12. So, I'm a bit of a little Southern girl. When I was growing up my dream was always to be married and have children, it still is. I also have always had an interest in real estate...I was bullied from the day I entered kindergarten until they day I graduated. I had a really horrible time as a kid, a lot of issues I have now that I carry, are from the treatment I received in school".
Within these interviews, Kimber discussed how she began her transition process when she was merely 12 years old;
" I went through life thinking I was a girl. I didn't wake up one day and think, 'OMG, I'm a TS." I started my transition at 12…. Do I wish I had been born a girl? Yes, every day!".
Kimber has attributed being born with Klinefelter's syndrome, a condition wherein boys are born with an extra X chromosome, as being instrumental in the commencement of her transition process at an early age. Kimber underwent her first cosmetic procedure, a nose job, when she was 15 years old and underwent further hormone replacement therapy when she was 16 years old. By starting her transition process at an early age, Kimber has developed a petite frame and a natural femininity that have captivated fans and fellow performers alike throughout her adult film career.
Kimber James : Adult Film Career
Kimber first discovered the adult film industry when she was 18 years old. This life-changing career shift occurred when Kimber was hired as an assistant for transsexual superstar Gia Darling in 2006. Describing this period of her life in previous interviews, Kimber has explained how;
"I came to L.A to have some cosmetic surgery when I was 18. My plastic surgeon was the same one that Gia Darling used. So he suggested that we should meet. Gia and I went to dinner, and have been friends ever since. After seeing all she had done in the industry, it sparked something in me, so I pursued my career".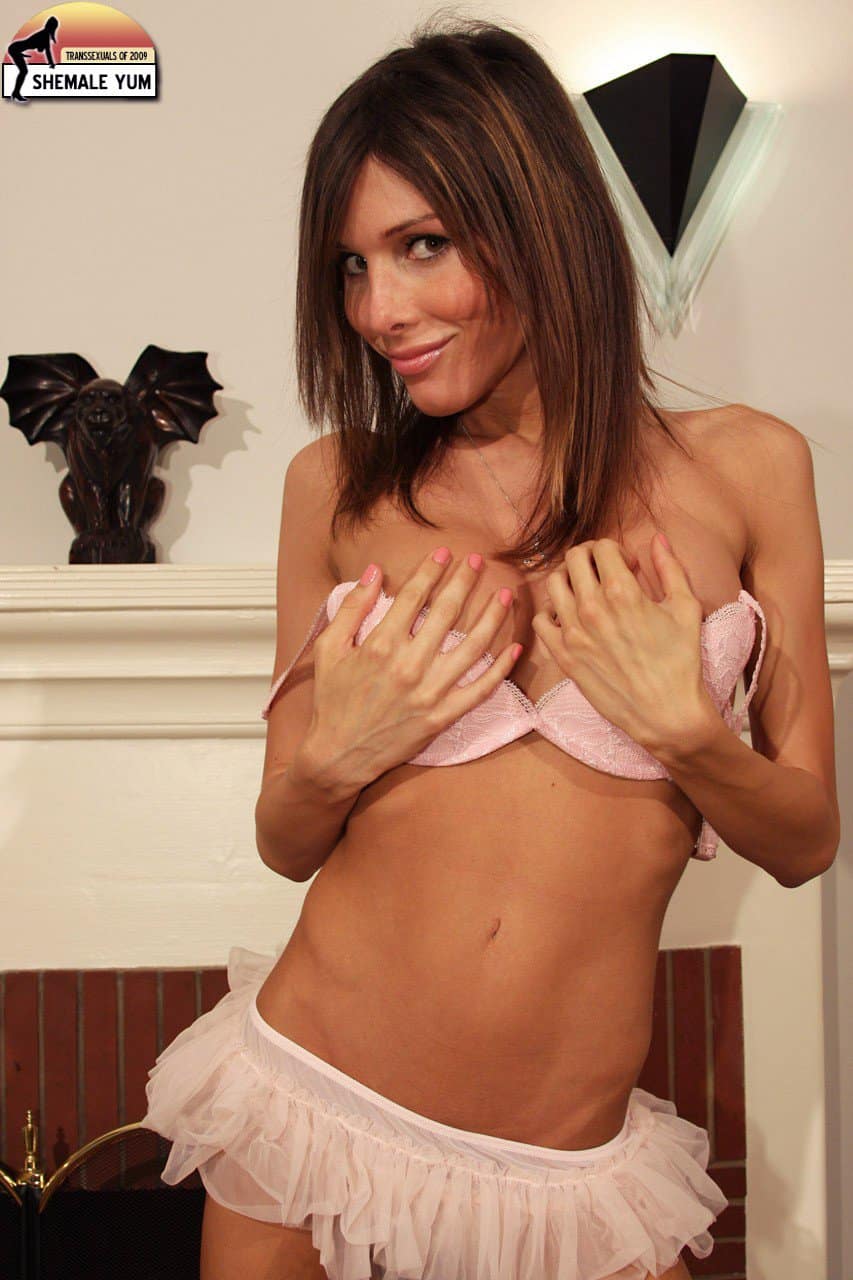 In this manner, Kimber made her adult film debut in the Devil's Film production Transsexual Babysitters 4 in 2007. Starring alongside transsexual performers Renata, Saha Ligaya and Jessica Host, Kimber was so popular amongst producers that she was made the DVD cover model for this feature release! Kimber continued to star within this popular pornographic DVD series throughout her adult film career; including appearances within Transsexual Babysitters 8 in 2008 and Transsexual Babysitters 11 in 2010.
This initial adult film success only continued to grow as Kimber appeared in more popular pornographic productions. Equipped with her own solo website, Kimber amassed an adoring fan base and an extensive porn star portfolio; all of which resulted in her becoming the first transsexual performer ever to be signed with a major adult entertainment agency, LA Direct Models, in 2008. Enthusing about this opportunity, Kimber expressed how;
"I'm really excited and very honoured to be the first transsexual performer to be signed with L.A. Direct Models…I hope this will break barriers within the adult industry on how the industry perceives transsexuals, and take it more seriously".
Similarly, LA Direct Models agency owner Derek Hay conveyed in an AVN press release that;
"It had been suggested many times over the years that we should consider representing the TS genre of performers, and for various reasons we had not done that to this point…Not that Direct Models has ever been afraid to bring new ideas to the industry; the time just never felt right. With Kimber, we felt we had been introduced to an extraordinary talent, both beautiful and sexy, yet very level-headed and professional as well – the right combination to make her a superstar…We are delighted to work with and represent Kimber James and feel confident that she will exceed all our expectations…Direct Models also hopes that working with Kimber may assist to soften the rather stark lines between the straight and gay sides of the adult industry, which at times can be more pronounced even than we experience in society at large".
After signing with LA Direct Models, Kimber moved from New York to Los Angeles in order to film scenes for a series of successful DVD feature releases as well as several prominent magazine modelling shoots. For instance, in 2008 Kimber featured within her first self-titled release, Buddy Wood's Kimber James.
In 2009 Kimber starred in the Shemale Club and Pulse DVD feature release collaboration; Transsexual Superstars: Club Kimber James 1. Directed by Nick Milo, Transsexual Superstars: Club Kimber James 1 featured Kimber in all six scenes alongside popular male porn stars Brynn Tyler, Lobo, Maui and Christian XXX. Speaking about this production in a Sexy Blog Time interview in 2009 with NYC blogger Lucy Vonne, Kimber expressed how;
"Transsexual Superstars is the most definitive of my movies to date…For established fans of mine, this is a must-have. And for new fans or the curious, this is an excellent introduction to me and my erotica".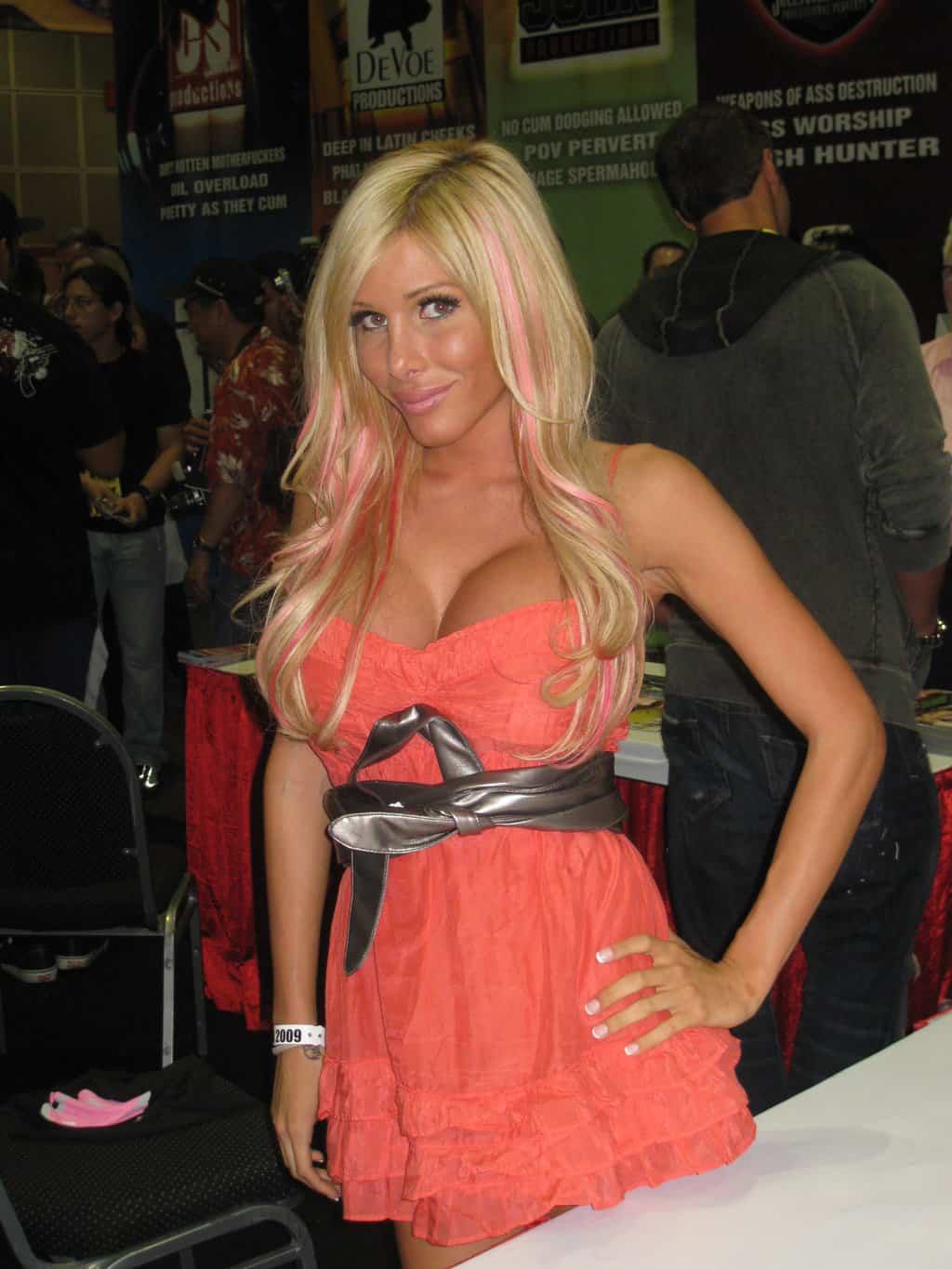 In June 2009, Kimber performed with a cisgender female for the first time in a saucy scene with Angelina Valentine that was streamed via both of their official websites; TS-KimberJames.com and ClubAngelinaValentine.net. Speaking about this erotic vignette in an XBIZ news release, Kimber stated;
"I'm still in shock about how amazing the experience was. It was my first time onscreen or in my personal life…What better way to do it than with one of my best friends?…I think one of the aspects that makes the scene so intense is our chemistry and how organic the sex was for us. We really turn each other on and it shows".
Angelina Valentine also utilised this XBIZ news release to discuss how this erotic vignette with Kimber James marked her very first sex scene with a transsexual female performer. Angelina noted that;
"If I was going to do it, I wanted to do it with the best. It was a great scene, lots of energy and the chemistry was there because of our friendship. This scene is easily one of my hottest".
During this time, Kimber James was also named "CyberSiren of the Month" in the December 2009 of AVN Magazine. Within this magazine interview, AVN writer Iris Blocks enthused how;
"Super-feminine she-male Kimber James has a delicate beauty that sets her apart from the stereotypical over-painted t-girl…Her retro-chic ensembles evokes a scantily clad Parker Posey or a chesty Audrey Hepburn".
Kimber also took this opportunity to reveal a few personal insights about herself to her adoring fans, including her love of Death Becomes Her, Marilyn Monroe, chocolate cake and the cowgirl position, as well as how;
"I'm kind of a boring person…I don't really like going out at night or going to clubs. I much prefer to go to the mall and shop—my favourite pastime".
Kimber made history in February 2009 by becoming the first transsexual performer ever to grace the cover of AVN Europe. Continuing to impress AVN Media Network representatives, Kimber won "Transsexual Performer of the Year" at the 2010 AVN Awards; less than three years after making her adult film industry debut!
After her momentous AVN award win Kimber appeared in, and co-produced, Project Deception ; a Nickey Milo Productions DVD feature release. When asked about this production via an AVN press release Kimber responded;
"[Project Deception] really is one of if not THE best of my DVDs. I had a lot of chemistry with the guys I had sex with; there are a lot of great scenes in there".
In this same manner, Pulse Distribution's VP of Sales, Hyland Church, stated;
"This is definitely a new direction for SheMale Club…Nickey Milo is an extremely talented director with an amazing eye. Picking Kimber James to star in this fantasy film was an excellent choice. Her solo DVD that was released last year was one of the top-selling DVDs for SheMale Club. Kimber is a star who continues to shine brightly".
In March 2010 Kimber starred in the SMC Productions and Hot Wendy Productions DVD feature release collaboration; Interracial TGirl Sex. Distributed by Pulse, this popular pornographic production featured prominent transsexual performers Joanna Jet, Wendy Williams  and Vaniity. You can learn more about this groundbreaking DVD feature release by checking out our Wendy Williams XXX Bio online today.

In 2012, Kimber became one of the first TS stars to post online adult film content via TSplayground.com. This new and exclusive-to-the-web transsexual site was created by Evil Angel director Jay Sin and featured Kimber James alongside rising transsexual stars Mandy Mitchell, Danni Daniels, Tameka, Morgan Bailey, Sarina Valentina and Kitty Kaiti.
In addition to her prolific transsexual porn career, Kimber remains one of the select few TS stars ever to cross over into "mainstream" porn via her scene-stealing cameo in X-Play/LFP's adult film production Not Married With Children XXX in 2010. In May 2010 Kimber also featured within the mainstream XXX-rated publication Maxim magazine.
Some of Kimber's fan-favourite pornographic productions that were released during this time include; Best of Transsexual Babysitters, Club Kimber James: Transsexual Superstars, Private Transsexual 1, Rogue Adventures 33, She Male Strokers 32, USA T-Girls 1 and 2, Bang My Tranny Ass 7, Interracial T-Girl Sex 1, Transsexual Superstars: Foxxy, Transsexual Superstars: Vaniity, Hustler TV's Greatest Parody Hits, Club Kimber James: Transsexual Superstars and TS Playground 1. Kimber has also appeared in non-pornographic feature releases including the documentary Exxxit: Life After Porn in 2010.
Kimber numerous adult film appearances earned her multiple awards nominations throughout her career. Some of Kimber's most impressive adult entertainment accolades include;
2010: AVN Awards nominee — "Transsexual Performer of the Year"
2011: AVN Awards nominee — "Transsexual Performer of the Year"
2013: AVN Awards nominee — "Best Transsexual Sex Scene" — TS Playground 1
2014: AVN Awards winner — "Best Porn Star Website — BustyKimberXXX.com
When asked about her feelings at winning these awards, especially her 2014 AVN Award for "Best Porn Star Website", Kimber responded during her 2014 Carnal Skin News interview how;
"It makes me feel great. My webmaster and I put a lot of work into the site, so it's nice for that to be acknowledged".
Kimber James : Adult Film Hiatus And Comeback Career
Following these landmark adult film achievements, Kimber decided to take a brief hiatus from the adult entertainment industry in 2012 in order to complete her transition process. Although Kimber began her transition process when she was 12 years old, it was not until 2012 that she decided to undergo full gender reassignment surgery. Describing this life-changing experience within an XCritic interview, Kimber divulged how she felt;
"Amazing! I feel so much more comfortable with my body, mind, and soul. Sexually, I'm so much more in tune, which I think you can see in my new scenes…It felt strange having a penis there. I will admit though, in the beginning after I'd had the surgery, when I would look at myself naked in a mirror, it looked like I was missing a limb. Now, I look at old pictures and it's very strange. It's like I'm looking at someone else…
For the most part, everyone has been really supportive. I've been really surprised at all the positive feedback from people in the industry and companies, as well. As for which companies, you'll have to stay tuned".
What's more, Kimber also saucily revealed that her orgasms have now become much more enjoyable post-op;
"SOOOOOOO much more intense. I barely felt them before so now if I don't have one, I get pissed off! I've realized how selfish men can be!".
Feeling refreshed, invigorated and confident in her true body, Kimber made her triumphant return to the adult film industry in July 2013 by appearing with Charity Bangs and John Magnum in Kimber James' Busty Adventures: Amsterdam. This pornographic production featured Kimber's first sex scene as a female performer and also served as the first feature release from Kimber's very own adult film studio; Kimber James Productions.
Distributed exclusively via Pulse Distribution and promoted by The Rub PR, this production was a commercial success. Kimber explained the circumstances surrounding the creation of Kimber James' Busty Adventures: Amsterdam within an AVN press release, conveying that;
"Since having my surgery a year and a half ago, I took the time off to really think whether or not I wanted to continue in the adult industry," James said. "When I decided to come back with the start of my production company, I could think of no other company other than Pulse to team up with and share this special marker in my career".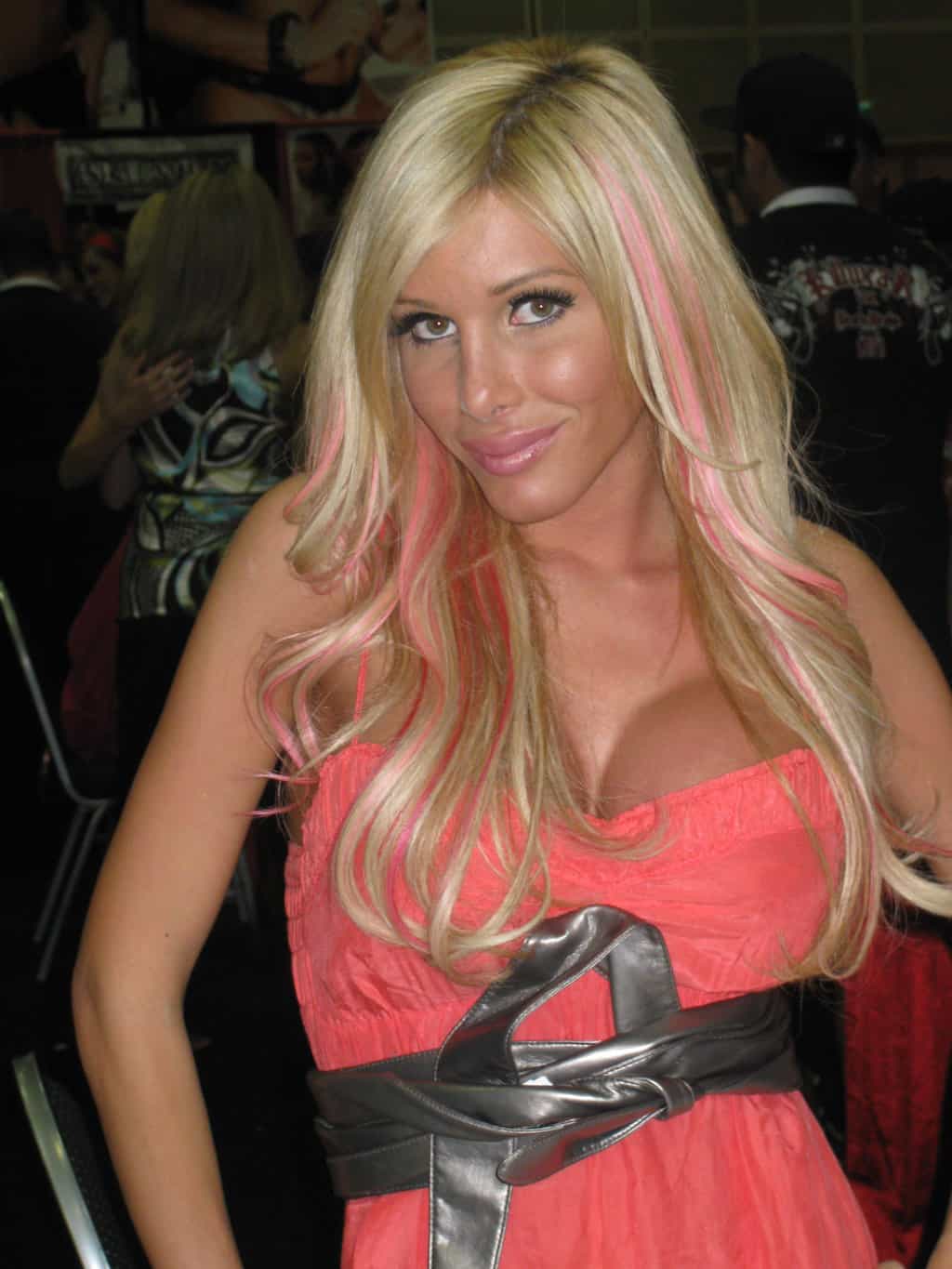 In addition to her cinematic performances and producing projects, in October 2013 Kimber teamed up with porn star Allison Moore to broadcast their very own radio talk show; Cocktails with Kimber & Allison. Broadcast on XXX Porn Star Radio by the All Pleasure Network, this saucy show covered all manner of topics; from sex and relationship issues to politics and current news events! Kimber and Allison's first two guests were Nikki Delano and Nikita Von James.
Kimber and Allison continued to utilise their radio talk show to interview guests from the adult film industry as well as comedians and popular nightclub entertainers. Airing every Saturday 4pm to 6pm, XXX Porn Star Radio's executive producer, Michael Merlino, enthused to AVN reporters about Kimber and Allison's talk show talents in 2013 stating;
"Allison and Kimber are a great addition to the All Pleasure Network family…Kimber and Allison are such a great team and have amazing chemistry. Their first show went really well, and I know the ratings will be stellar".
To promote this new project, both Kimber and Allison appeared on another radio talk show,  Last Call, which was hosted by Sammy Brooks and Sport Swami via www.CyberstationUSA.com.
In September 2013, Kimber made history by becoming the first woman who has undergone gender reassignment surgery to sign with a premier adult talent agency; OC Modelling. As Kimber conveyed to AVN reporters;
 "I've always tried to do things the non-traditional way, and nothing gives me more motivation to do something, then someone telling I can't," said Kimber. "Signing with OCM will help get me projects I may not be able to attain on my own and I feel very special to be part of such an exclusive agency. Sandy has already been amazing, and I can't wait to see what the future has in store for me".
Speaking about signing Kimber, OC Modelling's co-owner Sandra McCarthy proclaimed;
"Kimber is just amazing and in a class all her own…We are very selective who we take and feel she is a wonderful addition to our roster, and we should be able to get her some outstanding projects, including parodies".
During the same month Kimber appeared alongside Mia Lelani at Eden Nightclub in Hollywood to celebrate their recently signed OC Modelling contracts, the launch of Kimber's new solo website and of course Mia's birthday! Excited about this erotic nightclub event, Kimber told AVN;
"My new site has been well received and I'm very proud of it…I think it definitely calls for a party, and who better to share the party with than my best friend, Mia Lelani?".
Whilst promoting this upcoming Eden Nightclub party, Kimber discussed the launch of her new website with AVN reporters, expressing how;
"I love the way my new site looks, and that's because I was a part of it every step of the way and it's exactly how I envisioned it would look…I have the best webmaster who helped me create my site and runs it, too. I know my members are well taken care of and they're going to love all the weekly updates and my live cam shows".
In September 2013, fans of Kimber James and Mia Lelani, as well as Nikki Delano and Allison Moore, were also treated to a midnight lingerie show at the new Sexually Evolved store in Los Angeles. President of Sexually Evolved, Emily Aleece, enthused about this exclusive opening party during an XBIZ news article;
"The opening party and our first week of being open have exceeded our wildest dreams and we're extremely happy with how we've been received…The lingerie show this week will be full of super sexy lingerie that any woman can wear, from reserved to wild. I hope you'll join us for a revealing good time".
Conducted by master of ceremonies Marcus London, with whom Kimber had collaborated in a BustyKimberXXX.com sex scene, this midnight lingerie show featured Kimber modelling a series of private label designs within the store.
Kimber James : Mainstream Media Appearances
Motivated by these 2013 adult industry successes, Kimber participated in numerous mainstream media projects throughout 2014. For instance, in 2014 Kimber was named "Charm of the Month" by Carnal Skin News and posed for a feature spread within the internationally renowned XXX-rated publication Hustler magazine.
In July 2014 Kimber appeared on the E! channel reality TV series Botched; a programme featuring doctors Terry Dubrow and Paul Nassif who helped to restore their patients' lives following unsuccessful cosmetic surgery procedures.
Kimber was no stranger to cosmetic procedures; having undergone her first nose job when she was 15 years, numerous feminisation procedures on her face over the years and various breast augmentation surgeries, such as going from a DD cup up to an F cup in 2011. However, by the time she decided to appear on Botched, Kimber had decided that she wanted to alter her appearance to make herself look more "normal".
Consequently, Kimber appeared on the third episode of season one of this popular reality TV series in order to undergo a corrective procedure on her breast implants, her second labiaplasty and to amend a previous unsuccessful surgery on her nose. Kimber's second labiaplasty required Doctors Dubrow and Nassif to consult with a third specialist; Doctor Alter. Discussing her history with cosmetic surgeries and her appearance on Botched, Kimber explained to Kamala Kirk in a July 2014 E! News interview how;
"I previously had a vaginaplastly, and on the show we had my second labiaplasty, which is to make it look even better…Dr. Alter gave me exactly what I wanted, which was to look like the doppelgänger of my best friend's vagina. I noticed the difference immediately… There were definitely some things that needed correcting…I took the chance and it ended up being a turning point in my life…My breast reduction has definitely made a huge change…I don't feel like a cartoon character anymore. I can get through life and feel a bit more unnoticed".
Thrilled with her new appearance, Kimber exclaimed to Porn Valley Media how;
"I'm excited for my episode to finally air so people can not only see the brand new Kimber, but also see me in my first mainstream hit TV show," says Kimber James. "This is the beginning of a new career for me, and I've already had interest from mangers and agents—I just have to figure out which would be the best fit".
Kimber James : Spokesperson For Transgender Issues
Over the years, Kimber has also used her porn star prominence to offer advice to aspiring performers, fans and members of the transgender community. For example, Kimber has appeared in an XBIZ news release whereupon she discussed the rising popularity of transsexual porn. Published in October 2009, Kimber stated within this new release how;
"The demand is being noticed more in America and companies are starting to see that they can make money with the niche…It's still bigger internationally then it is here; I think people in other countries are a lot more open sexually to things, so maybe that's why, but I think it's becoming a lot more professional and, little by little, more accepted by the 'mainstream' porn watchers…
My friend Gia [Darling] was on the cover of Penthouse years ago. That's major and always something I've wanted to do and looked up to her for. I was also just in the 'Married with Children' parody. Potentially I could be nominated for an award for my non-sex role; that in itself is amazing. There are opportunities for us out there, it's a matter of making it happen".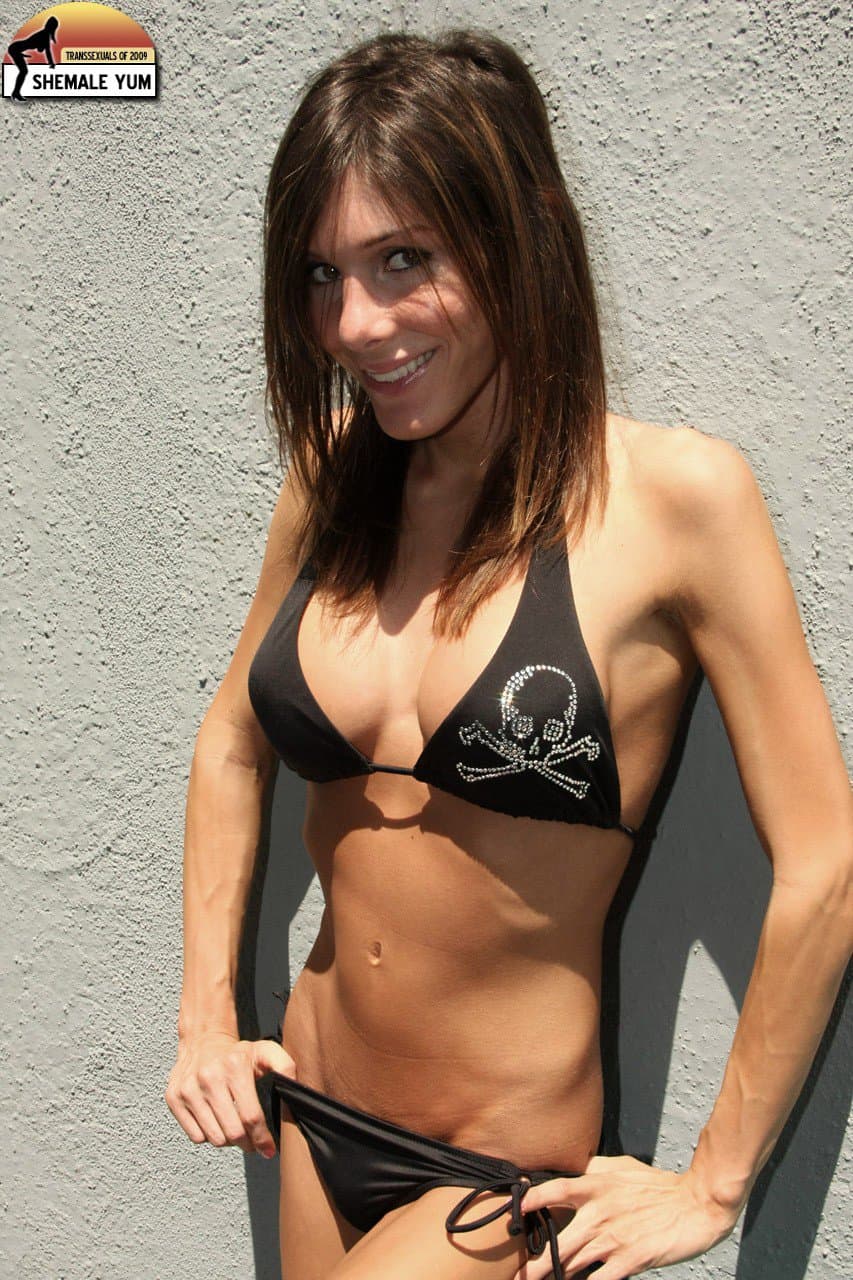 Similarly, when asked about giving relationship advice to her fans with regards to dating transsexual women during her 2010 YNOT interview, Kimber stressed how;
"Every TS girl is different and so is each person they're in the relationship with, and so is the relationship between the people that are in it…I can tell you all my relationships have been very different, because the lives of the people I'm in the relationship with are always different. Things like jobs, kids and other things come into play…
The only exception to this for me is if they're in porn. Everyone has slept with everyone and everyone knows everyone's business. I will never date anyone in porn again. This is a fact…The only thing that all my relationships have in common is that I seem to always fall for crazy people! You think they're normal, and then they pull a fast one on ya. I've always fallen for very complex people for some reason. Mind you, while most of my relationships have been with men, I have dated women, and other TS girls".
Kimber has also utilised her mainstream media appearance on the E! reality TV series Botched to advise young women and transsexuals about the consequences of impulsive cosmetic surgery procedures. Kimber strongly advocated that young people should learn from her own personal experiences and;
"Wait until you're 21 because you look at your body in a different way and you're not as susceptible to peer pressure or society…The longer you wait the better because the more in-tune to who you are as a person allows you to become who you should physically".
Similarly, when asking during her Carnal Skin News interview about any advice that she would give to young people struggling with their own sexuality and gender identity conflicts, Kimber divulged that;
"I think you always have to be honest with yourself and as hard as it may be for people in your life, they need to realize it's your life you're living, not theirs".
Fans of Kimber James's adult film feature releases, live web-cam sessions and mainstream media projects can remain updated on all of her upcoming productions, public appearances and adult-cam site sessions by using the links provided below. Confident in her body, inspired by the success of her recent releases and full of youthful energy, we think it's safe to say that blonde bombshell Kimber James shows no signs of retiring anytime soon!
Social Networks
Official Blog Site : http://www.bustykimberxxx.com/tour/ , http://www.ts-kimberjames.com/members/
Cam Sites : chaturbate
Twitter : @KimberBarbieXXX
Radio Talk Show Email : kimberandallison@gmail.com