Aria Kai
Aria Kai Twitter : @AriaKaixxx   Bang : Aria Kai's Three-way Sex Scenes   Reality Kings : Aria Kai's Sex Scenes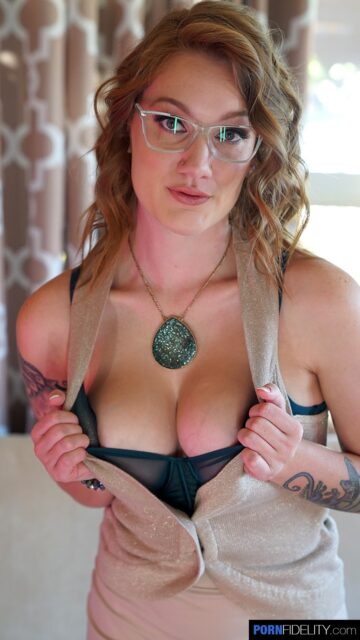 Click here to watch Aria Kai in "First Creampie Ever!" at Teen Fidelity/Porn Fidelity
Aria Kai – Personal Info
Name : Aria Kai
Date of Birth : January 4th
Star Sign : Capricorn
Measurements : 32DD – 24 – 36
Height : 5'6 (1.68m)
Hair Colour : Red
Eye Colour : Green
Tattoos : A black band around her upper right arm, an intricate floral and beading design on her upper right arm/shoulder, a large design on her upper right thigh of a woman wearing a wolfs head and feathers headdress surrounded by flowers holding a crystal ball with an eye in its centre, symbols across the inside of her right wrist, script travelling along her spine, 'X.XI.MMXV' Roman numerals ('10.11.2015') on the inside of her left wrist, a small unicorn on her left hand, a turtle with flowers on its shell on the inside of her upper left arm, a blue dragon on the outer side of her left forearm and symbols on the inside of her left forearm
Piercings : Navel, tongue and right nostril
Shoe Size : Women's 8½ (US)
Years Active : 2019 – present
Number of Scenes : 20+
Aria Kai is a gorgeous redhead pornstar, exotic dancer and model who made her industry debut in late 2019. During this time, Aria Kai has garnered a loyal fan following due to her sultry stage presence, all natural 32DD bust, brilliant bubble butt and raunchy sex scenes for Lethal Hardcore, Mofos, Nympho and Reality Kings.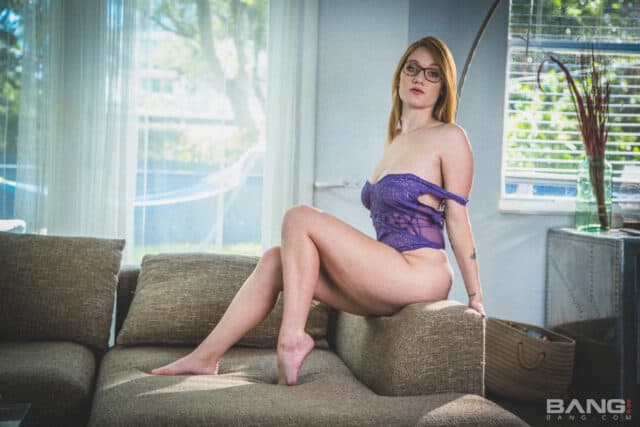 Click here to watch Aria Kai in "Aria Kai Gets Her Pussy Used By Two Dicks" at Bang! Pretty And Raw
Aria Kai : Adult Film Career
Born in Quesnel in British Colombia, Canada, and currently based in Baton Rouge, Louisiana, Aria Kai made her official porn debut in late 2019 and she is represented by Hussie Models. Many of Aria Kai's initial sex scenes were filmed for Hot Guys Fuck. We recommend watching Aria Kai's sizzling scene with Marcus Mora in October 2019, her saucy three-way with Indica Flower and Landon El in October 2019 and her raunchy femdom pegging three-way with Indica Flower and Dustin Hazel in December 2019. Aria Kai decided to pursue a career in porn because her best friend had already started working in the industry. As Aria Kai explained in her Teen Fidelity interview;
"Basically my best friend got into it and convinced me to do it as well. She just kinda brings me into everything and I'm down for whatever so it didn't really take too much convincing! No, my family doesn't know that I do porn yet, I'm also an exotic dancer so they know I do that, they are super religious so they just worry about me and my 'soul' or whatever so I'm trying to hold off on them finding out just because I know it would worry the shit out of them more than they already do!".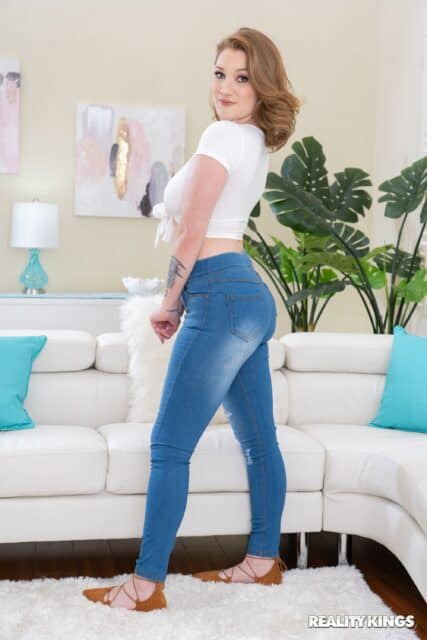 Click here to watch Aria Kai in "Dirty Pillows" at Reality Kings
Fans of Aria Kai will love viewing her thrilling Aria Kai Gets Her Pussy Used By Two Dicks three-way with Oliver Flynn and Tyler Steel for Bang! Pretty And Raw in September 2019 and her sizzling Aria Kai Gets Her Car Fixed And Her Pussy Stuffed With Dick scene with Sean Lawless that was released via Bang! Roadside XXX in October 2019. This hot hardcore sex scene has since been featured in the Bang DVD Roadside XXX #4 (2020) starring sexy teen pornstars Eliza Eves, Kosane Dash and Riley Shea. As the DVD description raunchily reveals;
"Always ready to lend a hand. Flat tire, dead battery, nothing a good fuck can't fix! Can't Pay? We accept sex payments! Four amazing scenes of Hot sex while on the go! They want it now, not when they get to your place!".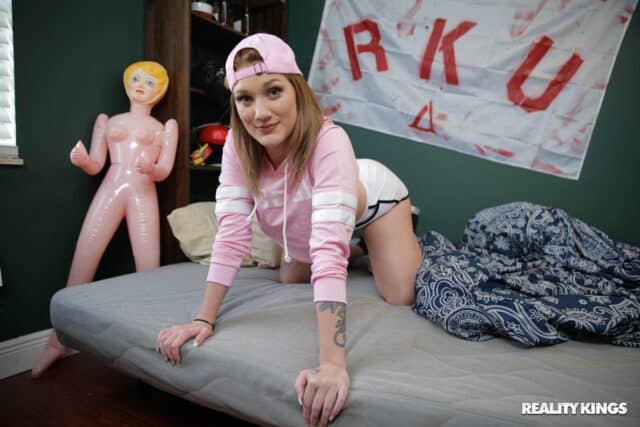 Click here to watch Aria Kai in "A Rude Awakening" at Reality Kings
Many of Aria Kai's hottest sex scenes have been those that she has filmed for the popular porn network Reality Kings. You have to check out Aria Kai's steamy A Rude Awakening scene with Oliver Flynn in December 2019 and her terrific Dirty Pillows three-way with Izzy Lush and Ramon Nomar in February 2020. Aria Kai also shot a sensual My Secret Wet Hookup: Part 1 scene with Indica Flower in March 2020 and she shared a fantastic My Secret Wet Hookup: Part 2 three-way with Indica Flower and JMac which was uploaded via Reality Kings in March 2020. As the scene description hotly hints;
"After her bathroom fun, Aria ventures out to see if her boyfriend Jmac heard any of those muffled moans. She crawls on top of him – fully naked – to prevent any suspicion and turn his mind to other matters…Mainly her big natural tits squishes against his face, her thighs squeezing his legs, hungry for his cock! She gets to work worshipping, swallowing his entire shaft while caressing his balls before riding him, bouncing her bubble butt up and down…Up and down…Not to be left out, Indica watches for a few seconds, masturbating and aching to join in on the fun. And, let's be fair here, Jmac is more than willing to let Aria invite her friend in to turn this into a threesome with two big natural beauties! I guess this hookup isn't so secret anymore?".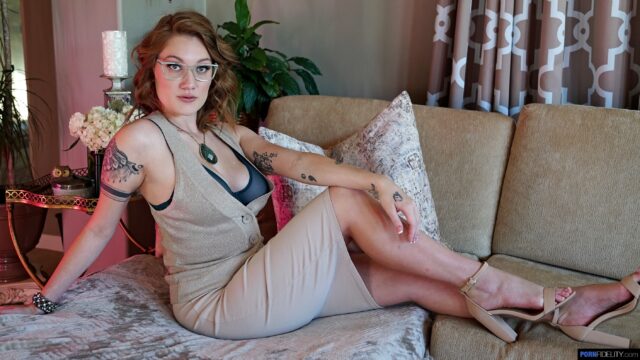 Click here to watch Aria Kai in "First Creampie Ever!" at Teen Fidelity/Porn Fidelity
You'll be happy to hear that natural beauty Aria Kai has continued to shoot a wealth of spectacular sex scenes for many leading porn networks. You'll love watching Aria Kai's sensational Slutty Tendencies With Indica And Aria three-way with Indica Flower for Nympho in January 2020, her thrilling Not My Legs Challenge three-way with Indica Flower and Peter Green for Mofos in January 2020, her raunchy Stretch-Sister romp with Tyler Steel for Mofos in February 2020 and her sizzling First Creampie Ever! scene with Ryan Madison for Teen Fidelity in March 2020. When Aria Kai was asked about her favorite sexual positions during her Teen Fidelity interview, she revealed that;
"I love riding, I like being I control and honestly, it just feels the best! I love when men make noise during sex and actually sound like they are enjoying it instead of being dead silent. A guy that you can just tell is super into it is a major, major turn on for me! I especially love when guys or girls are super open and vocal about what they do and do not like, I love experimenting and finding what really drives them crazy. I'm a pleaser so if I can tell they're really into it that really turns me on".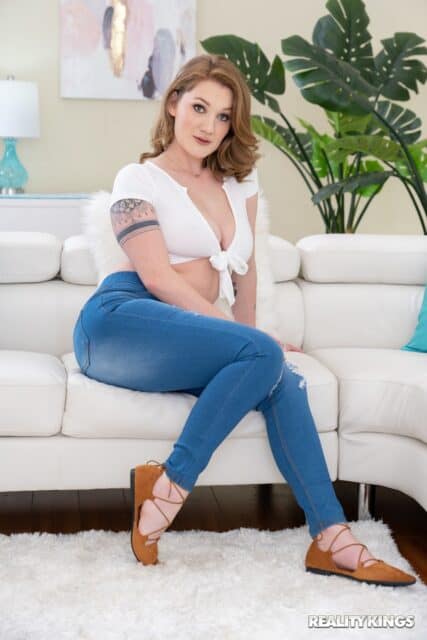 Click here to watch Aria Kai in "Dirty Pillows" at Reality Kings
Alongside her compelling web clips, Aria Kai has starred in several bestselling Lethal Hardcore movies. You'll love viewing Aria Kai's raunchy roleplay with Mike Hunt in I Got Fucked By My Probation Officer #4 (2019) and her steamy sex scene with Mike Hunt in Big Honkers Drive Me Bonkers (2020) featuring hot big tits pornstars London River, Ella Knox and Alix Lovell. As the DVD description saucily states;
"Some big titty chubby girls are having fun with some white boys. Heavy sluts with super bouncy tits are getting fucked by some strong dudes. Big tits are super sexy and these girls are gonna make you love them. Enjoy this wild experience".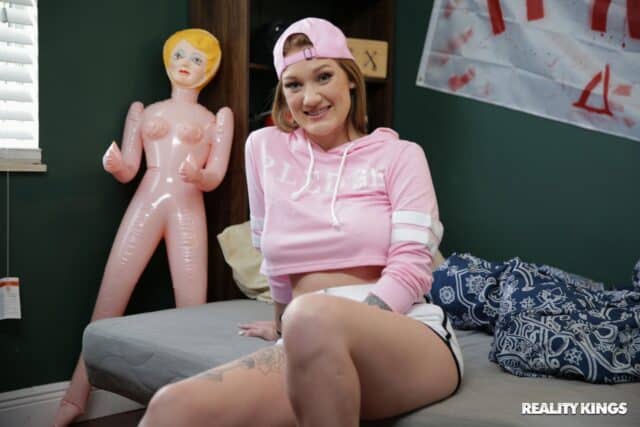 Click here to watch Aria Kai in "A Rude Awakening" at Reality Kings
When she isn't shooting these sensational sex scenes, sexy rising starlet Aria Kai enjoys chatting with her fans on social media. In her spare time, Aria Kai also enjoys listening to music, travelling and broadening her cultural horizons by going to plays, art galleries and shows. In fact, Aria Kai was an opera singer prior to performing in porn and she divulged during her Teen Fidelity interview that;
"I really love all music, my playlists can from Ty Dolla $ign, to Beethoven, to Brad Paisley, to Muse, to Reggae. It really just depends on what mood I'm in! But I do have an appreciation for all types of music, I'm not picky. I love pizza, it is the best thing ever, I'm not really supposed to have it because I'm gluten and lactose intolerant but I don't care, it is too good to ever quit eating! Hobbies, I really enjoy traveling, like not for shoots like with my friends or family exploring different cultures and parts of the world. I love going to see plays and shows, I was an opera singer most of my life so I really love the theater! I'm just really into anything artistic and wholesome whether that is learning about history, other cultures, or going to an art gallery, or a play, I love it all!".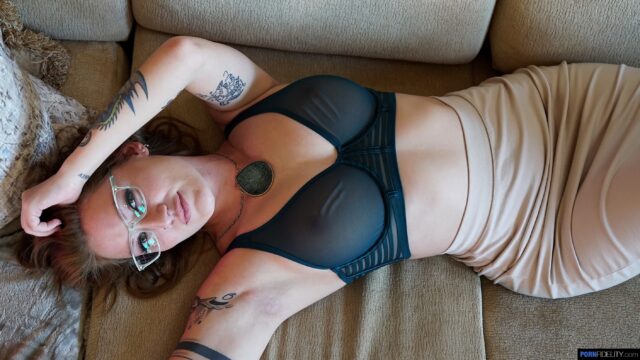 Click here to watch Aria Kai in "First Creampie Ever!" at Teen Fidelity/Porn Fidelity
Keen to stay connected with ravishing redhead pornstar Aria Kai? Then use the links provided below to discover all of Aria Kai's hottest sex scenes, exclusive web content and upcoming projects!
Aria Kai – Social Networks
Twitter : @AriaKaixxx
Bang : Aria Kai at Bang! Originals
Instagram : @ariakaixoxo , @red_sinsxo
Mofos : Aria Kai at Mofos
Nympho : Aria Kai at Nympho
OnlyFans : ariakai
Reality Kings : Aria Kai at Reality Kings
Teen Fidelity : Aria Kai at Teen Fidelity
Adult Empire  Aria Kai's DVDs
Babeapedia : Aria Kai at Babeapedia
 The Nude : Aria Kai at The Nude