PDCams Review: The Live Porn Site Curated By a Smut Connoisseur
Over the past few years, we've seen the live cam industry grow enormously, and it's now a sphere of the adult industry worth billions of dollars and one that's growing daily. In sync, we've also seen an abundance of cam platforms pop up seeking to cater to the ongoing demand.
However, it's fair to say that not all of these sites are created equal. While some are able to offer an immensely fun adult experience with a burgeoning range of models, there are some that are sub-par and not the kind of place anybody should consider spending their cam site tokens.
While some people might just say ''It is what it is!'' in regards to this, there are others who decide to do something similar to what Bender did in Futurama and take action and make their own free live sex cams site but, instead of ''blackjack and hookers'', they have a wide selection of high-grade cam sluts and an equally impressive array of ways to play with them!
This is how PDCams was born. This live sex cam site has been the talk of the town over the last few months, and this is the website we have up for review today. First, let's take a look at what it is and who is behind it because it's a name I'm sure many of you will recognize!
What is PDCams?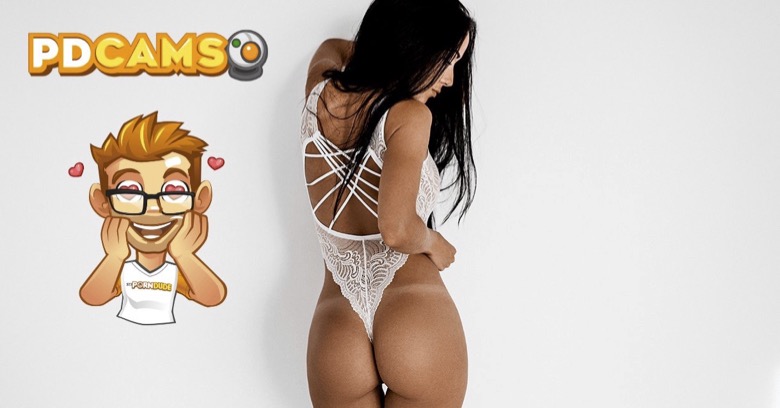 The PD in PDCams stands for, yep! You guessed it; The Porn Dude! This smut-hungry connoisseur of online debauchery has been a well-known figure in online porn for longer than most of us can remember, and he's now decided to make his own cam porn website drawing upon his vast amount of experience in the world of smut.
The Porn Dude has made a name for himself by providing us with an unbiased insight into the porn world via world-class reviews that are known for pulling no punches. Naturally, we're all eager to see what he can bring to the cum-soaked table with his latest venture into the world of live porn. So, let's dive into the most unique features that make it stand out!
A Varied Selection of Cam Model Niches
If you've ever stumbled upon a cam site only to find it's a not-very-varied smorgasbord of naked women playing with their pussies, then you'll know that it can often be a disappointing experience. With PDCams, the game has changed.
The site is not only able to offer male, female, and transsexual cam models performing live sex shows, but it also provides group performers and couples. Whether you want to play a role in the sex life of a horny 18+ teen couple or take part in the sheer debauchery of a Latino orgy that involves the kind of sex toys that, at the push of a button, allow you to send jets of squirt across the room, this site has you covered.
Oh, and while we're on the topic of interactive sex toys, that brings us to the next part of this PDCams review!
Bluetooth-Enabled Sex Toys That YOU Can Control!
Sure, watching live cam girls fuck themselves senseless in real-time is a lot of fun, but who wouldn't want to take it further with the chance to control the filthy action on the screen? PDCams enables this through the massive array of live cam models who own interactive sex toys, which, for the meager price of a few cam site tokens, can be fully controlled by the viewer.
The filthy potential of these toys is immense, and the only limit to how wild things can get is your imagination. Whether you want to make a horny MILF cougar cum via an interactive vibrator as her 19-year-old hung lover pounds her asshole or send a Bluetooth prostate massager so out of control that the horny shemale wearing it up her butt ends up spraying cum all over her gigantic silicone tits, the world is your naughty oyster!
There's a Lid for Every Pot!
We've already mentioned that PDCams is able to offer a wide variety of cam models in terms of solo, couple, and group performers, but there's even more variety to be had in the range of the models themselves and the looks and niches they cater to.
On many cam sites, you might find that the mods hand-pick the models and end up with a portfolio of supermodel-grade girls who, while they look hot as hell, don't really scratch that ''girl next door'' kind of itch.
With PDCams, not only do you quickly find the aforementioned supermodel-tier cam sluts, but you can also just as easily find some old-school cougar GILFs who look a little rough around the edges but are eager to give you the sexual experience of your life. Likewise, you can find cock-hungry sluts with a look of pure burning list in their eyes who aren't afraid to get wet and messy in their performances!
You Won't Be Left Bored as There's Always Cam Girls Online!

Have you ever joined a cam site only to be left disappointed at the lack of cam models online? You won't find this issue on PDCams, as the site often has more than 10,000 cam sluts performing live at any one time, which allows you to dive into a highly diverse selection of horny men, women, and transsexuals who are all dedicated to making your naughtiest fantasies come true in the wildest ways you can imagine!
So, is PDCams a Cam Site That Does the Porn Dude and His Reputation Proud?
The Porn Dude's reputation for being one of the internet's best porn connoisseurs left a high benchmark when it came to his first live cam sex site. However, all of those years balls-deep in smut have clearly given him the training required because this website is a breath of fresh air in the world of live porn and has a tonne of features that so many other similar sites lack.