Twitter : @BaileyJayTweets  Chaturbate : Bailey Jay  Grooby Girls : Bailey Jay  Bailey Jay VR : VR Movies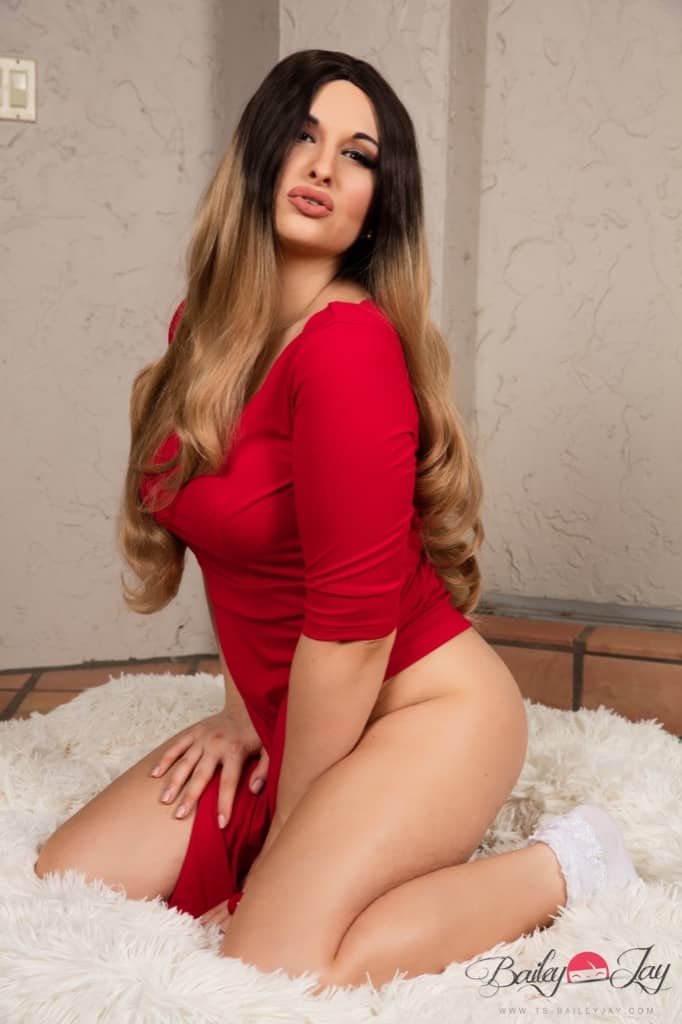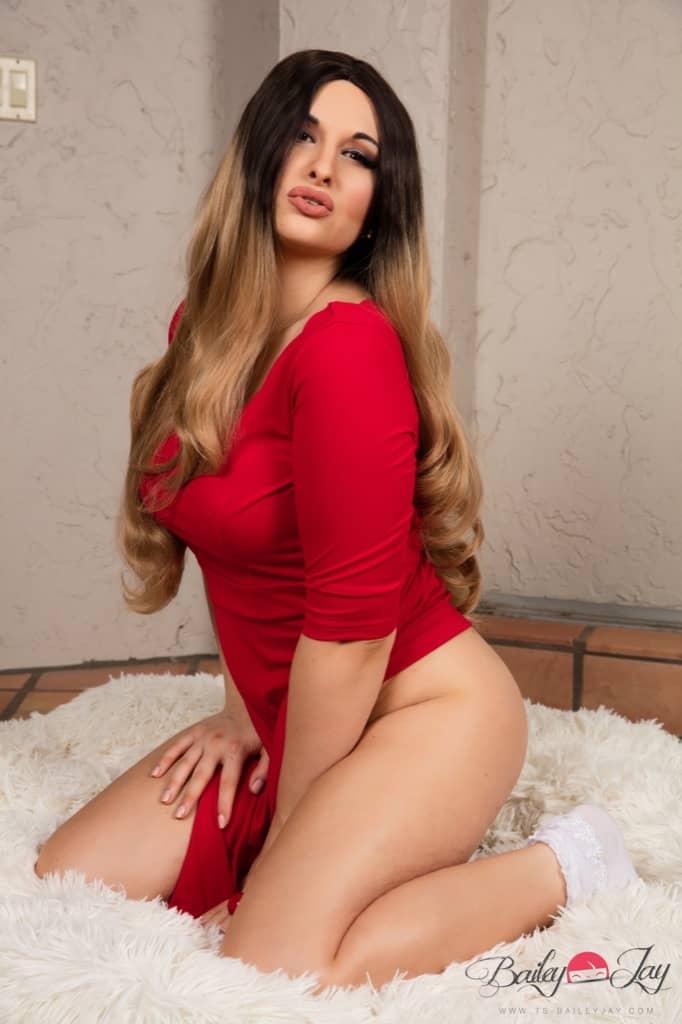 Personal Info
Name : Bailey Jay Granger
Alias: Bailey Jay, Harley Quinn, Line Trap
Date of Birth: November 5th 1988
Home Town : Richmond, Virginia (US)
Measurements : 34D – 26 – 36
Bra/ Cup Size : 34D (75D)
Boobs :  Enhanced
Height : 5'7 (1.70m)
Weight : 132lbs (60kg)
Hair Colour : Black / Brunette / Blonde / Red / Auburn / Blue / Pink
Eye Colour : Blue / Green
Tattoos: Bow designs on either side of her lower abdomen
Shoe Size : Women's 8 (US)
Years Active : 2007 – present
Number of Scenes : 20+
Born in Richmond, Virginia, Bailey Jay Granger is one of the most charismatic TS performers in the adult industry. Although her hair colour and aliases have changed throughout the years, this beautiful and witty transsexual goddess has never lost her natural charisma, cinematic talents or dedicated fan following.
Bailey Jay has always been a confident woman; cross-dressing from an early age and starting her transition process when she was 15 years old. Although Bailey has undergone breast augmentation procedures, she has yet to undergo gender reassignment surgery. As she puts it in her own words on her Twitter page;
"Tbh I only want a vagina when I wanna go out in yoga pants and not look like David Bowie in The Labriynth from the waist down".
Bailey's captivating looks, innate confidence and alluring personality first emerged in 2007, when fans first caught a glimpse of Bailey Jay via a video taken at an Otakon waiting line for a panel for the image board, 4chan. This video captured what looked like a girl flashing her breasts at onlookers shouting "Trap!". When a member of security walked over to her in an attempt to make her stop, Bailey responded that she was actually a boy; "It's okay, I'm a boy… Srsly!". Due to the fact that Bailey never gave a definitive declaration of her actual gender, the video went viral amongst the 4chan community. Bailey started to frequently post pictures of herself of 4chan and earned an ardent fan following who nicknamed her "Line Trap".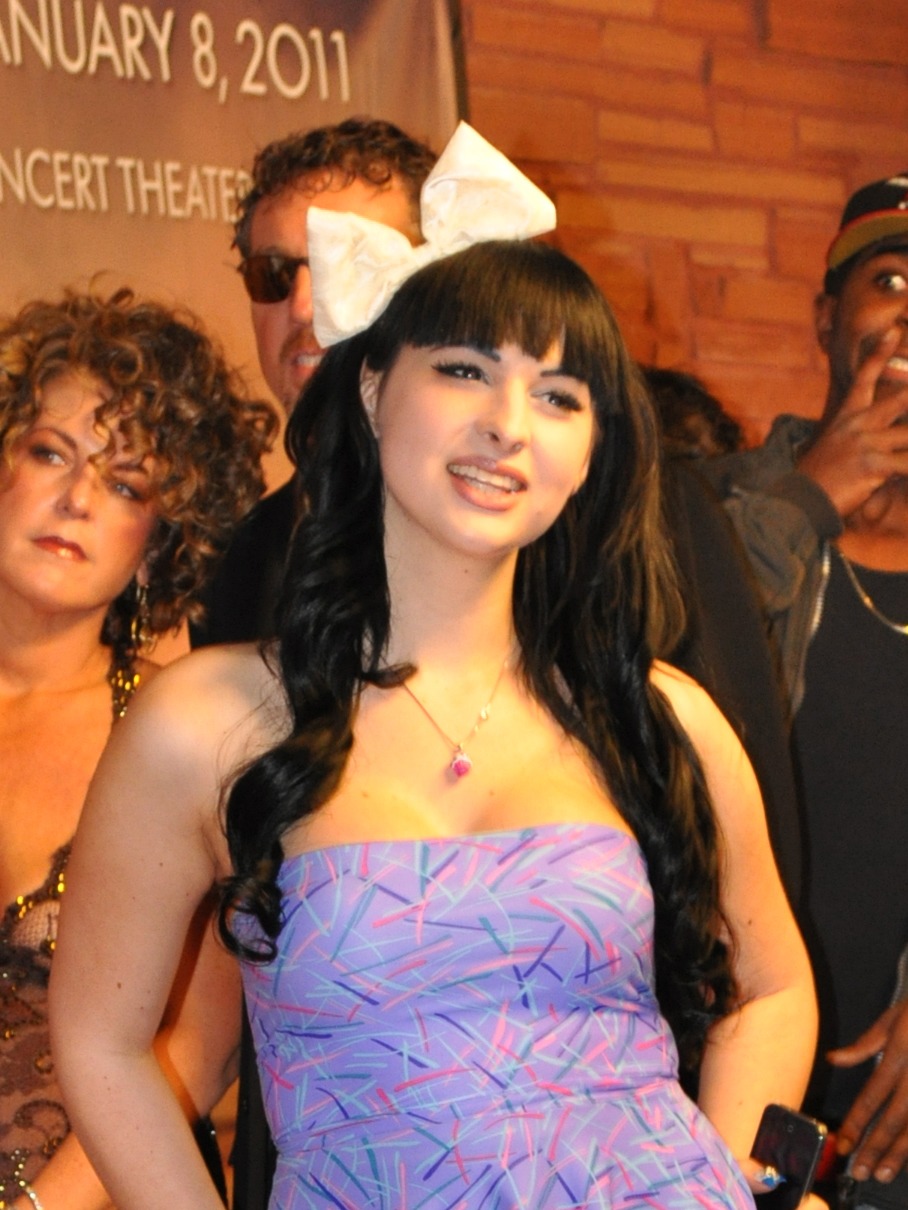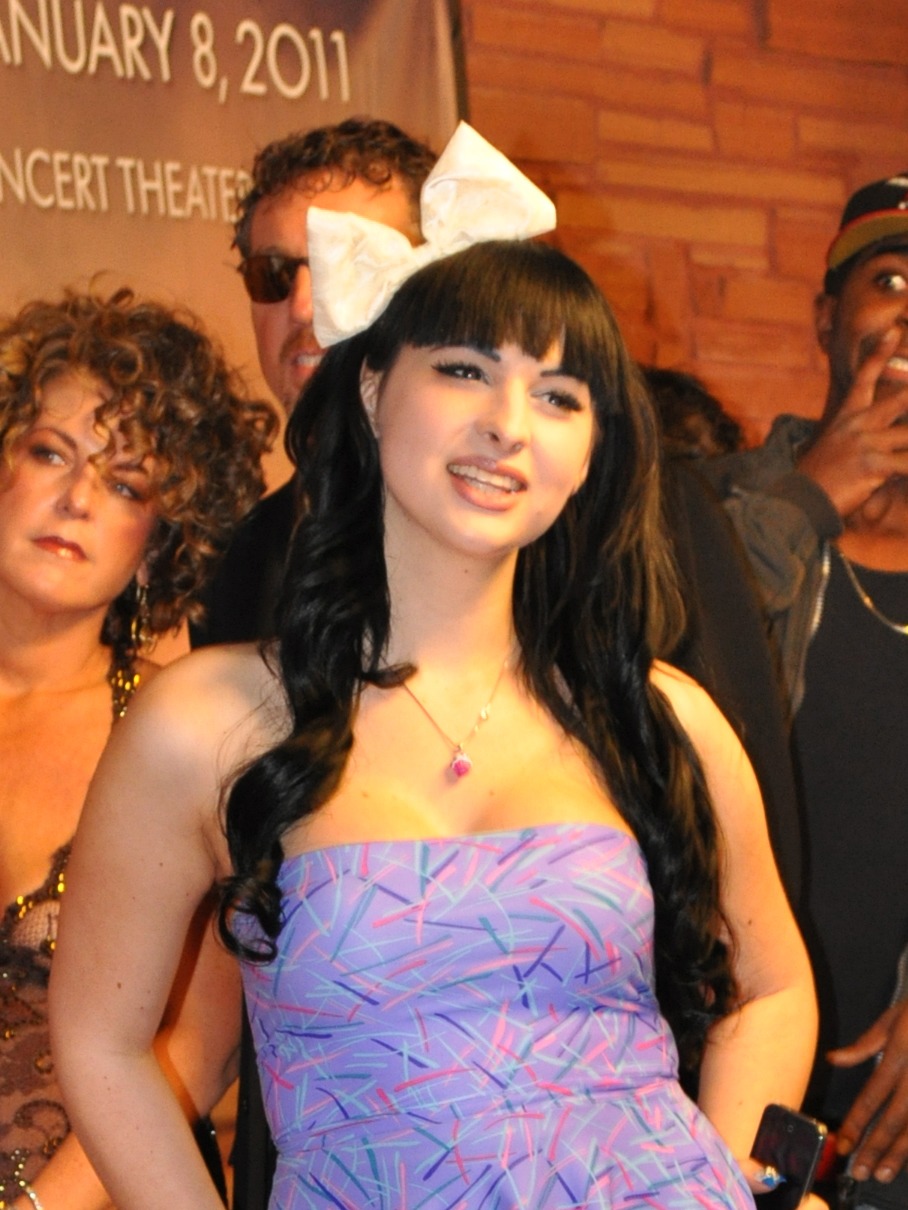 Bailey Jay at the 2011 AVN Awards
Bailey Jay : Adult Film Career
In 2008, Bailey, aka Line Trap, began to appear in adult film scenes that were predominantly based around popular cosplay and anime themes. These videos were available for viewing on websites such as Shemale Yum, an affiliation of the renowned Grooby Productions, and earned Bailey her second alias; "Harley Quinn". Fans eager to check out some of Bailey Jay's first ever solo sex shoots have to check out her Shemale Yum adult film modelling debut Bailey Jay And The Dildo which earned her the title of "Shemale Yum Model of the Month" in October 2008, her subsequent December 2008 Bailey Jay Sailor Moon anime-themed solo sex shoot, her April 2009 Bailey Jay Cosplays photo set, her March 2010 Nurse Bailey Jay medical-themed video and her Bailey Jay Wild West Cosplay in May 2010.
From 2010 onwards Bailey began to film a variety of exciting solo sex shoots for the Grooby Network porn site Shemale Pornstar and for famous TS porn star Wendy Williams' official solo website Hot Wendy Williams. We recommend checking out such captivating web content as Bailey Jay Solo Fun! which served as Bailey's first ever solo sex shoot for Shemale Pornstar in January 2010, her kinky roller skating themed solo shoot Roller Waitress Bailey Jay! in February 2010, her raunchy Bailey Jay Cums For You! photo set in March 2010, her sex-toy themed video Bailey Jay Toys Her Ass! in May 2010 and her Third World Media DVD fetish wear feature release Bailey Jay Is Line Trap (2010).
Since 2010, Bailey has performed as a webcam model for the adult-cam site Chaturbate under the alias "Bailey Jay". In addition to her cosplay-themed webcam modelling sessions and Grooby Network online sex scenes, between 2010 and 2011Bailey Jay also began to appear within numerous big budget pornographic productions for Evil Angel including multiple instalments of their popular Shemale Idol and Shemale Police DVD series. Fans of Bailey Jay have to check out her sizzling sex scene with Bee Armitage in Evil Angel's Next She-Male Idol 2 (2010), her saucy solo sex scenes that featured within She-Male XTC 7 (2010) and She Male Idol: The Auditions 2 (2010), her sizzling sex scene in She-Male Police 2 (2011) with Juliette Stray, her phenomenal performance in She-Male Police (2011) alongside famous TS star Domino Presley and her raunchy hardcore sex scene with Ashli Orion that was filmed for the Belladonna Entertainment and Evil Angel DVD collaboration Carbongirl (2010). Performing within these fan-favourite Evil Angel DVD titles enabled Bailey to collaborate with leading adult film directors Joey Silvera and Aiden Riley and resulted in her filming her very own Shemale Club star showcase Transsexual Superstars: Bailey Jay (2011) alongside TS Foxxy and Domino Presley.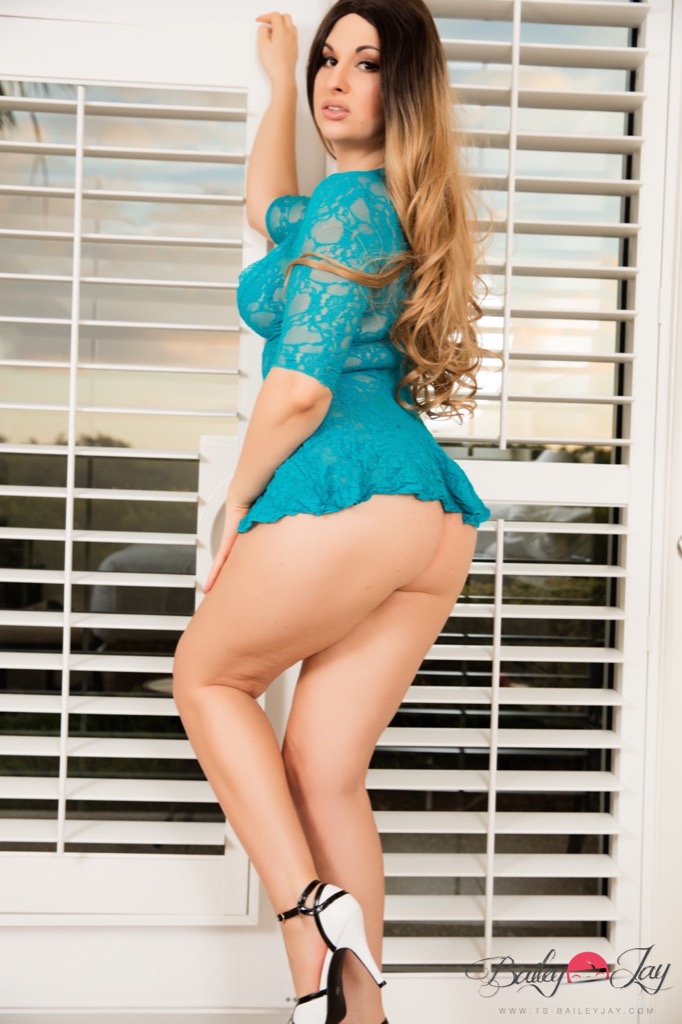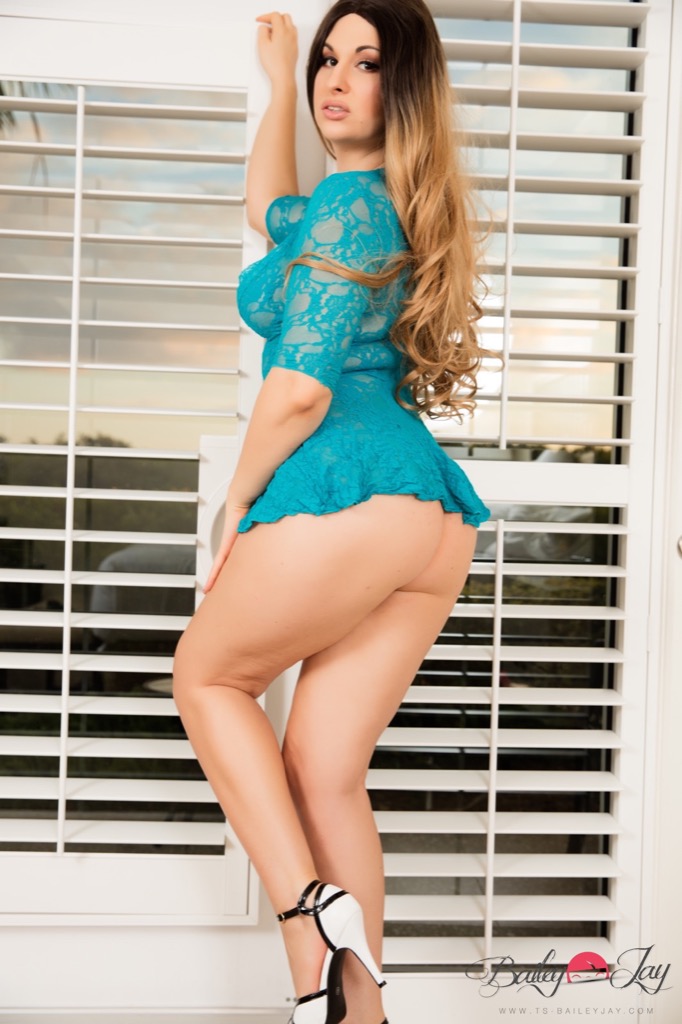 After several years of modelling for various Grooby Network porn sites, and posting multimedia content across her various social networking channels, Bailey decided to launch her very own official solo website, ts-baileyjay.com, upon which she continues to post all manner of solo, fetish, femdom, soft-core and hard-core erotica content. As she describes it herself, Bailey Jay's official website will;
Since 2010, Bailey has featured in adult film productions and online cam-sites such as chaturbate under the alias "Bailey Jay". Between 2010 and 2011, Bailey Jay appeared in seven pornographic productions, including the popular Shemale Idol and Shemale Police DVD series created by Evil Angel Productions. After several years of modelling shoots on various adult entertainment sites, and posting multimedia content across her various social networking channels, Bailey decided to launch her own official website upon which she continues to post soft-core and hard-core erotica content. As she describes it herself, Bailey Jay's official website will;
"constantly be updated with the newest, dirtiest videos of me being a total slut and I will be cranking them out nonstop, along with some candid, behind the scenes videos, and footage of me in everyday life, getting my hair and nails done, playing video games, getting lunch with my friends, and stuff like that".
"This is my first time in my porn career where I am calling the shots and taking charge of my own image. Now, I am finally comfortable enough to do a lot of the things I have been holding back for these last 2 years. If you have just recently found out about me than prepare to fall in love! My career has really been blossoming this year (among other things) and I am really making a name for myself in this crazy industry. And don't let the pigtails fool you, I'm all grown up now, boys. And I am willing to show you".
Just when you thought it couldn't get any better, Bailey unveiled her very own virtual reality porn site BaileyJayVR.com. Launched in collaboration with SMC Network, this hi-tech solo site enables fans to share some intensely immersive sex scenes with their favourite starlet! As Bailey herself aptly puts it;
"Hook up with me in VR it and it will be like you are right next to me. It will be as if I am feeling you, touching you, whispering in your ear…".
In recent years Bailey has continued to feature within numerous best-selling porn productions including the Joey Silvera Productions and Evil Angel feature release collaboration Next She-Male Idol 3 (2011) with transsexual superstar Vaniity that was nominated for "Best Transsexual Release" at the 2012 AVN Awards, True History Of She-Male Cock 2 (2013) with Bee Armitage for Evil Angel, Trans Lesbians (2013) for Trouble Films with Courtney Trouble, Chelsea Poe, Drew Deveaux and Andre Shakti, her star showcase The Bailey Jay Experience (2013) for Shemale Club Productions, and True History of She-Male Cock 3 with Domino Presley (2014) for Evil Angel that was nominated for "Transsexual Release of the Year" at the 2015 XBIZ Awards. Bailey Jay's adult film exploits have also been showcased within the Evil Angel DVD compilation title Joey Silvera's She-Male Lovers 4 Pack also starring fan-favourite porn stars Aly Sinclair, Danielle Foxxx, Kate Frost, Domino Presley, Christie Lee, Ariana Jollee, Honey Foxxx, Jesse Flores, Vicki Richter, Kimberly Kills and Drew Andrews.
Bailey's strong fan following, alongside her cinematic talents, vibrant personality and mesmerising good looks, have earned her numerous adult entertainment accolades such as the AVN Award for "Transsexual Performer of the Year" for two years in a row. A full list of Bailey Jay's adult entertainment awards and nominations have been listed below;
2011: AVN Awards winner — "Transsexual Performer of the Year"
2011: XBIZ Awards nominee — "Transsexual Performer of the Year"
2012: AVN Awards winner — "Transsexual Performer of the Year"
2012: XBIZ Awards nominee — "Transsexual Performer of the Year"
2016: AVN Awards winner — "Favourite Trans Performer (Fan Award)"
2017: Transgender Erotica Awards nominee — "Best Internet Personality"
As well as her film appearances, Bailey Jay continues to co-host her own podcast "The Bailey Jay Show" (previously known as "Bailey Jay Radio") alongside her husband, renowned photographer Matthew Terhune. True to form, Bailey is happy to talk about a broad spectrum of topics; ranging from her horror-themed podcasts "Blood Lust with Bailey Jay", to discussions about spirituality on "The Trans Witching Hour with Bailey Jay". Bailey also takes part in debates on transgender issues and offers advice on transsexuality via the "Sugar and Spice" podcast (previously known as "Third Gender Radio") which she co-hosts with fellow transgender spokesperson Jen Richards.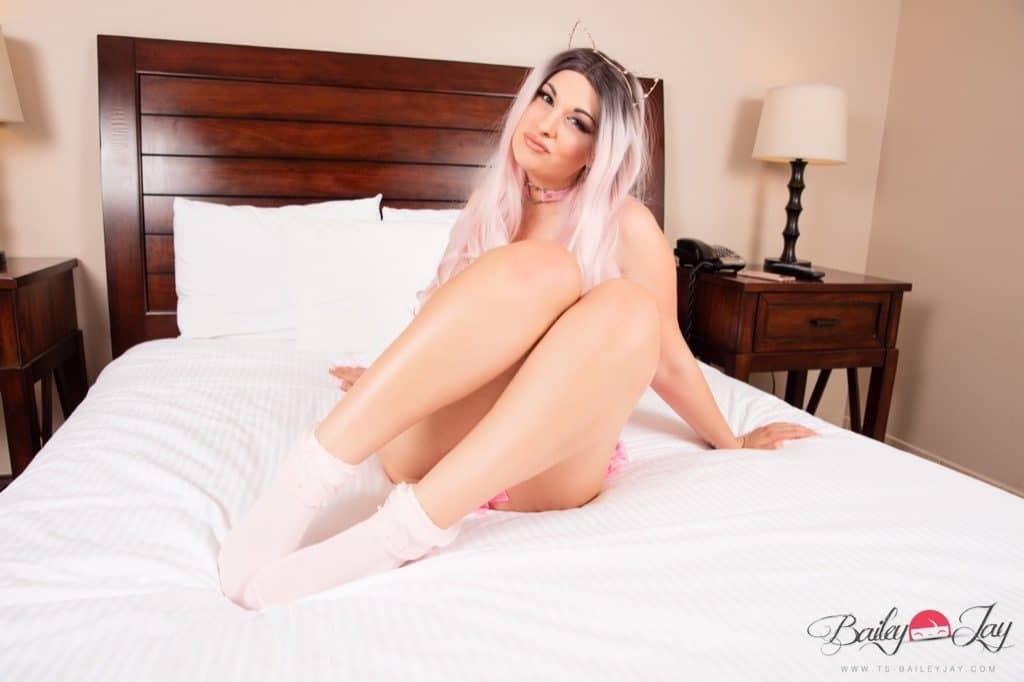 In addition to these personal podcasts, Bailey has made frequent guest appearances on "You Know What Dude" in 2011, "The Hole" and "News Whore with Mandy Stadtmiller" in 2014,and "The Jim Norton Show" on Sirius XM Radio where she offers advice to callers on all manner of social and relationship issues. These popular guest appearances earned her a role on "The Jim Norton Show", a comedic talk show hosted by Jim Norton for Vice magazine, for which Bailey has been a co-host and announcer since summer 2014. Bailey has also appeared on the "Savage Lovecast" and "Ultraculture with Jason Luv" podcasts in 2015.
Perhaps her most mainstream appearance occurred in 2015 when Bailey Jay appeared on the Comedy Central TV programme Inside Amy Schumer. Bailey participated in a tongue-in-cheek interview with comedienne Amy Schumer in an interview segment called "Amy Goes Deep" wherein she was asked about transgender issues, her childhood, love life and her surgical procedures. Although critics and viewers alike have been quick to praise and condemn the segment in seemingly equal measure, Bailey discussed her own thoughts about her appearance on Inside Amy Schumer in her blog. Bailey discussed how;
"I think the more trans visibility there is in mainstream media; the more room we will allow for individuality. Like if the trans community were the Spice Girls I'd just be the funny, raunchy one instead of me having to lie about my personal boundaries in order to better represent a community that does it's best to operate as a whole while we get our footing in the world".
"It's funny how being a sex worker can make people feel they need to do all your thinking for you. I applaud every trans woman who honors her truth whether that means talking about something or choosing not to talk about something. I personally find it empowering and healing to talk openly about my anatomy and my sexuality in a fun, carefree way with a person who's motives I trust. Let's not forget I was on "Inside Amy Schumer". Believe me, I would have been much more uncomfortable had I been asked about my penis on Charlie Rose. No offense, Charlie".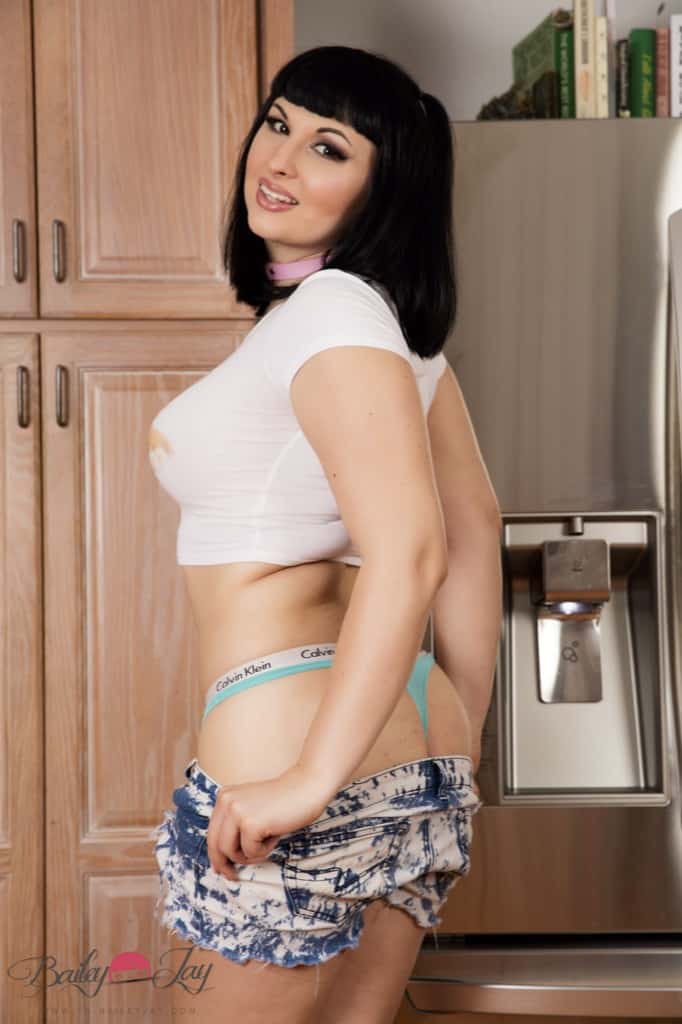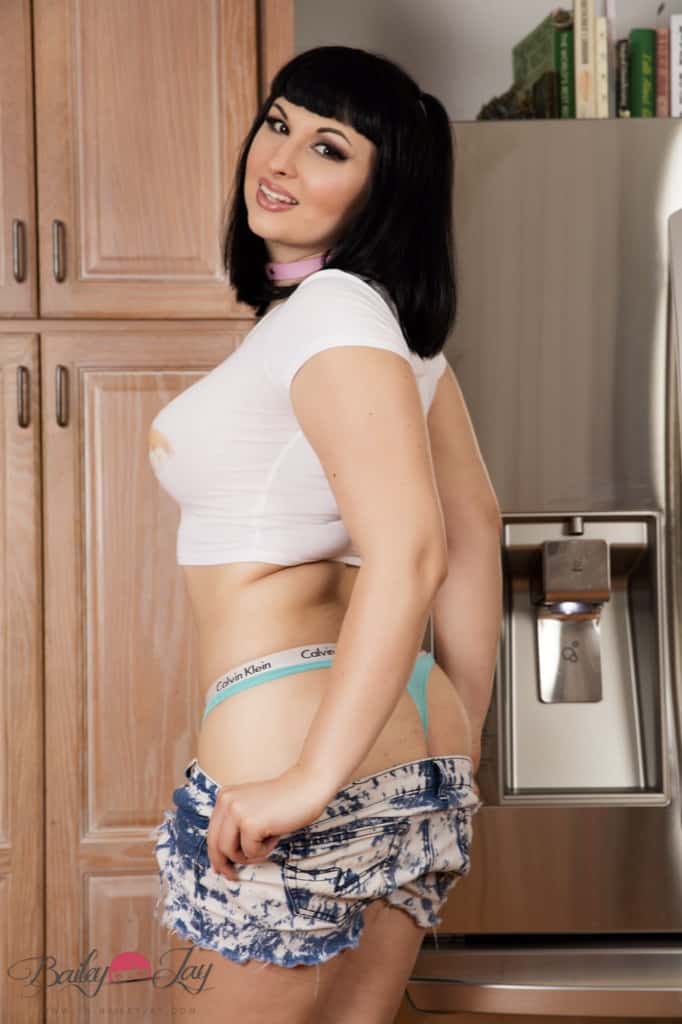 Among Bailey Jay's multitude of mainstream media projects also include an appearance as herself in the "America's Hall Monitors" episode of The Approval Matrix in 2015, a job as an advice columnist for the NICE TIPS! website in 2015, and the role of "Mom 2" within the 2014 Cary Nokey music video for American Dream.
Bailey is a true triple threat; following her acting successes and dancing performances in nightclubs with the single "You're Getting Lucky Tonight" that was commercially released on Spotify and iTunes in March 2012. Bailey even announced in May 2015 that she was working on creating her own cookbook; is there anything this woman can't do?!
If you just can't get enough of Bailey Jay then you'll be happy to hear that she continues to host regular public and private chat sessions on the adult cam-site Chaturbate. Talking about these webcam modelling performances on her Twitter page, Bailey Jay enthused;
"So who caught me on chaturbate randomly tonight? I feel like Bono playing a secret rooftop concert".
Her regular appearances on these adult cam-sites are one of the traits which make Bailey Jay such a popular figure within the adult entertainment industry. She's fun, approachable and always game for anything. Whether you want to catch up on her latest productions, enjoy one of her lusty live chat sessions, or share an immersive VR session with your favourite star, Bailey Jay always has time for her loyal fans via cam-sites and her various social networking channels. With no plans to retire in the near future, and an ever-expanding fan base, Bailey Jay looks set to remain as one of the biggest TS performers in the adult industry!
Social Networks
Official Blog Site : TS-BaileyJay.com
Bailey Jay VR : BaileyJayVR.com
Twitter : @BaileyJayTweets
Chaturbate : baileyjay
Grooby Girls : Bailey Jay at Grooby Girls
Instagram : @beetlebailey88
Podcast : The Bailey Jay Show podcast
Vine account : Official Bailey Jay videos