Emily Bloom
Emily Bloom Twitter : @TheEmilyBloom   MyFreeCams : EmilyBloom   Sex Art : Emily's Sex Scenes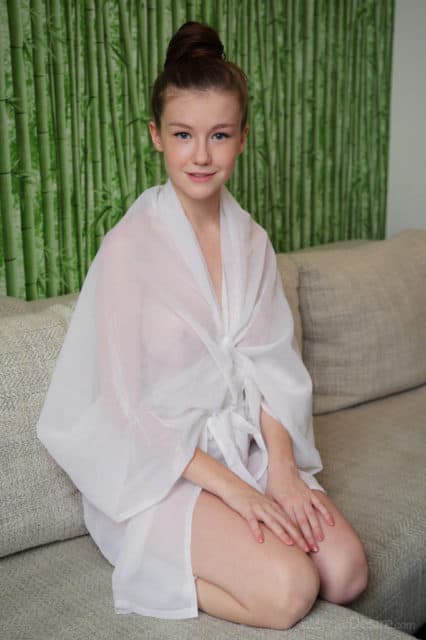 Click here to watch Emily in "Samurai" at Eternal Desire
Emily Bloom – Personal Info
Name : Emily Bloom
Date of Birth : July 9th
Star Sign : Cancer
Hometown : Kiev (Ukraine)
Measurements : 32C – 25 – 32
Height : 5'6 (1.68m)
Hair Colour : Brunette
Eye Colour : Blue
Years Active : 2013 – present
Number of Scenes : 20+
Emily Bloom is an incredibly versatile cam girl, model, actress and entrepreneur who has been taking the industry by storm since 2013. Best known for her lusty live cam shows and sensual solo scenes, Emily Bloom has also launched her own Bloom magazine, she shoots compelling content for her official website and she co-hosted the 2020 AVN Awards alongside Nikki Benz. It's no wonder why Emily Bloom won "Cam Model of the Year – Female (Independent)" at the 2019 XBIZ Awards and "Best Camgirl" at the 2019 Cammy Awards as well as "Favorite Cam Girl (Fan Award)" at the 2020 AVN Awards!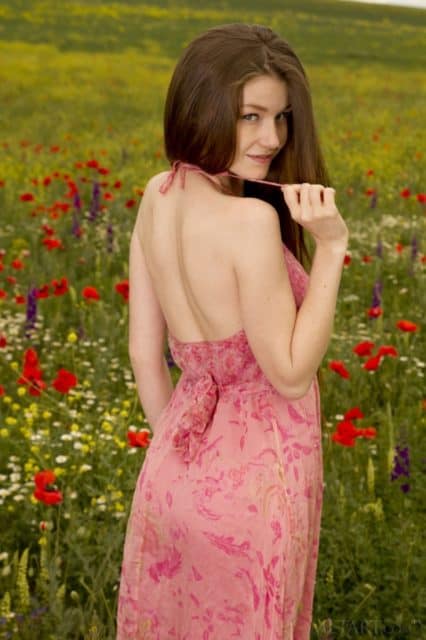 Click here to watch Emily in "Grimas" at Met Art
Emily Bloom : Adult Film Career
Originally from the Ukraine, Emily Bloom speaks Ukrainian, Russian and English. Emily Bloom is currently based in Los Angeles, California, and she has mentioned in interviews that moving to the United States and creating a new life for herself is one of her greatest achievements. As Emily Bloom conveyed in her May 2019 AVN interview;
"I personally think my greatest achievement is moving to US and building the life I enjoy. Coming from Ukraine, growing up in my particular social situation it is nearly impossible to change your life the way I did".
Emily Bloom is a former runway model who first started working in the adult industry in early 2013. Many of Emily Bloom's initial solo and girl/girl scenes were filmed for the European porn network Sex Art. We recommend watching Emily Bloom's steamy Fraulein solo scene in January 2013, her sensual Esculpido girl/girl scene with Milena D in May 2013, her sizzling Epoch scene in August 2013, her seductive Eltero scene in June 2014, her titillating Tanoma scene in November 2015, her saucy Litty shoot in December 2016 and her thrilling Tripleta three-way with Nika N and Milena D in May 2017. The list goes on!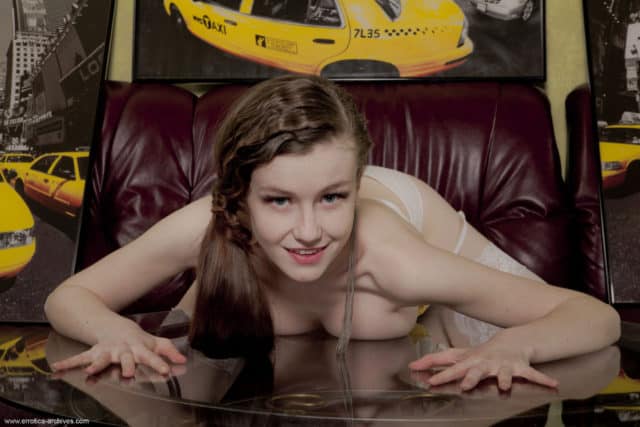 Click here to watch Emily Bloom in "Diadrome" at Errotica Archives
During this time, Emily Bloom also filmed a wealth of sensational solo scenes for the prominent European porn network Met Art. You'll love viewing Emily Bloom's sultry Ablego scene in June 2013, her seductive Sedane shoot in October 2013, her sensual Sarada session in December 2013, her steamy Oshte scene in June 2014, her scintillating Rahnie shoot in September 2014 and her compelling Intame scene in February 2015.
Wait, there's even more. Emily Bloom has filmed a wealth of seductive solo scenes for Femjoy under the stage name 'Anne T'. For instance, Emily Bloom shot a steamy Premiere scene in February 2013 and she treated her fans to some titillating Let Me Feel You and Play With Me scenes in April and May 2013. You'll also love watching Emily Bloom's sensual White Queen scene in December 2013, her sultry Elegance scene in February 2014 and her sizzling One Sweet Love and On Fire scenes that were both released via Femjoy in April 2014.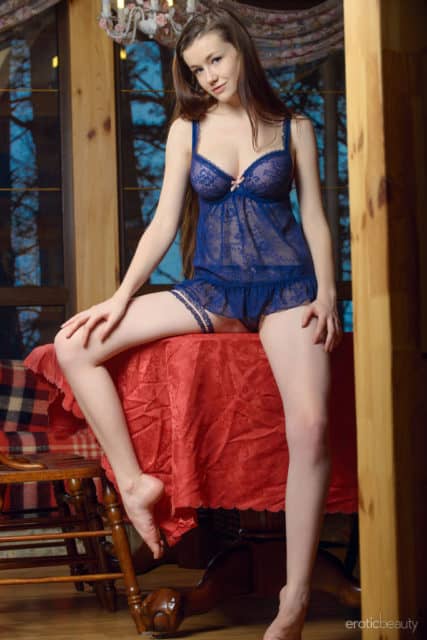 Click here to watch Emily Bloom in "My Girl 1" at Erotic Beauty
Over the years, Emily Bloom has shot a wide range of sensational solo scenes for many popular European porn sites. Fans of Emily Bloom should check out her saucy Emily shoot for Eternal Desire in May 2013, her intensely alluring solo scenes for Goddess Nudes in May, August and September 2014, her raunchy Bitty Slitty shoot for 18eighteen.com in May 2014 and her titillating Diadromes and Sumia solo scenes for Errotica Archives in June and October 2014. We also recommend watching Emily Bloom's sultry Presenting Emily Bloom scene for Erotic Beauty in November 2014, her seductive My Girl: Parts 1 and 2 scenes for Erotic Beauty in August 2016, her sizzling Emily The Angel scene for Naughty Mag in January 2018, her steamy Long Legs scene for Erotic Beauty in February 2018 and her scintillating Ngahau solo shoot that was promoted via Rylsky Art in August 2019. Must see sex scenes for Emily Bloom fans!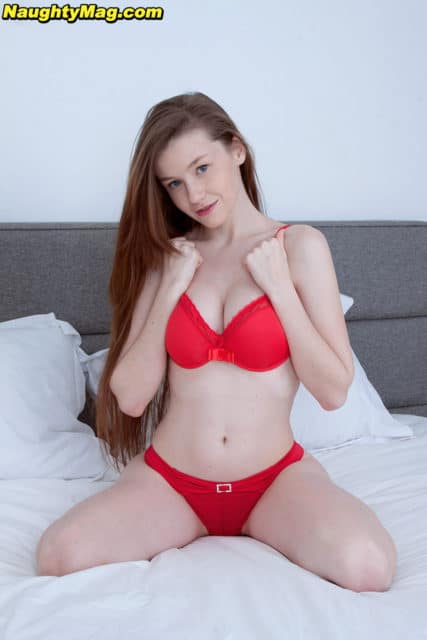 Click here to watch Emily Bloom in "Emily The Angel" at Naughty Mag
Most notably, Emily Bloom has filmed some amazing solo and girl/girl scenes for Playboy Plus. In fact, Emily Bloom was named as Playboy's "CyberGirl of the Month" for June 2016. You have to check out Emily Bloom's sizzling Sweet Dream, Sexy Sunbath and Exciting Queen solo debuts for Playboy Plus in April 2016, her fun Naughty List festive romp with Jenna Sativa in December 2016, her sensual Natural Light scene in May 2019, her titillating Daytime Diversion scene in July 2019 and her intensely alluring Touch Of Gold scene which was unveiled via Playboy Plus in September 2019. Emily Bloom has been thrilled to shoot for Playboy and she enthusiastically stated in a Playboy Plus interview that;
"If you're a model, Playboy is a sign that you've made it and your career is acknowledged. I'm very happy and excited to be here!".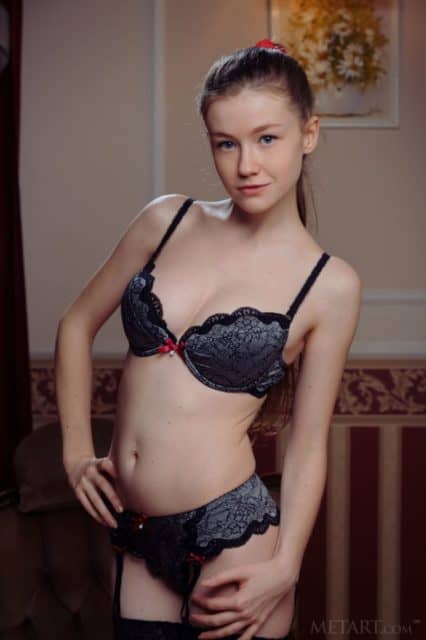 Click here to watch Emily Bloom in "Tremie" at Met Art
Emily Bloom : Webcamming Career, Mainstream Ventures & Future Plans
In addition to her sensual solo scenes, Emily Bloom is a fan-favorite webcam model who continues to host lusty live cam shows via MyFreeCams (as 'EmilyBloom'). Emily Bloom loves webcamming with her fans and she mentioned in a May 2019 AVN interview that;
"There is a good amount of sexy, lots of cute and even more of goofy. I do special shows and events every once in a while. In between I like to hang out with my members talking about everything and anything while getting naked and having fun".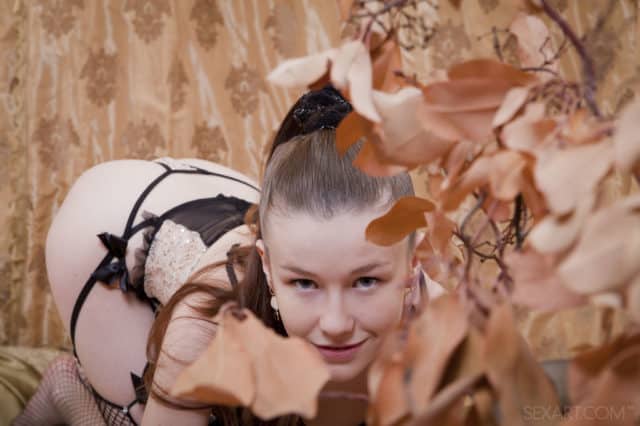 Click here to watch Emily Bloom in "Finaci" at Sex Art
Emily Bloom's intimate live chat sessions have proved so popular among fans and critics that she won "Cam Model of the Year – Female (Independent)" at the 2019 XBIZ Awards and "Best Camgirl" at the 2019 Cammy Awards. As one of the best cam pornstars, Emily Bloom also graced the cover of the May 2019 issue of AVN's CAMStar magazine. When Emily Bloom was asked about how she develops her webcamming routine during her May 2019 AVN interview, she stated;
"Through trial and error. I had an idea, I tried it. If it didn't work once I tried it again. If it didn't work twice I ditched it and moved on to the next one. Being creative is sometimes easy and sometimes almost impossible. Gotta use the easy moments to come up with different stuff and impossible moments to get to know your members better. Ultimately, I just try a lot of different things on cam and keep the ones that get the best response".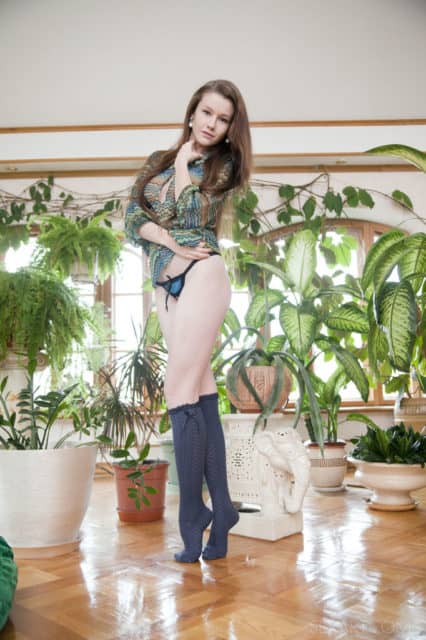 Click here to watch Emily Bloom in "Tanoma" at Sex Art
When she isn't camming with her fans, Emily Bloom also shoots a wide range of exclusive videos, photo sets and immersive VR porn scenes that she shares via her official website TheEmilyBloom.com. Emily Bloom first launched her website in January 2016 and she highlighted in her May 2019 AVN interview how;
"I shoot photo galleries and videos for my website. I have a staff photographer/camera op as well as an editor. Some of the content I shoot and edit myself. The commercial that aired during the Bloom Awards was compiled from the content that is currently available on my website. It was sort of a teaser for the website itself. I mostly shoot solo and g/g content, which I would classify as soft…We launched in January 2016. It has been a great experience to date. If you appreciate the beauty of the female body my website is something you would definitely enjoy.
I personally believe that it is a better deal for the consumer than buying single units of content, because once you sign up you immediately have access to 16 hours of HD videos, 18 VR videos (latest are 3D stereoscopic), 127 full photo galleries, as well as a whole bunch of candid posts, picture sets and videos from 40 different models. And on top of that you get 12 more updates a month. Or you could buy a single video for the same price. Besides that my website is my baby. I am in charge of every part of it and I pour my soul and heart into the content I produce. That is why I think almost all of my regulars are currently lifetime subscribers".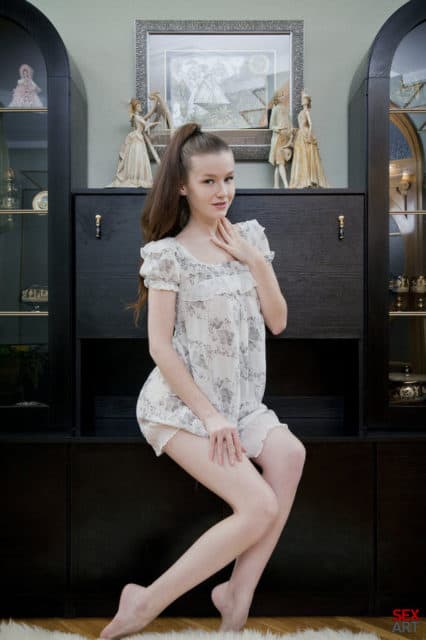 Click here to watch Emily Bloom in "Fraulein" at Sex Art
Emily Bloom has even launched her own Emblem magazine that showcases Emily Bloom and her fellow models. Each issue of Emblem also has a Q&A post where fans can ask Emily Bloom questions which will be answered in the next issue of the magazine. As Emily Bloom explains via her official Patreon account;
"Emblem Magazine features amazing art nude photography of some of the most beautiful models in the world. Each issue includes at least one feature of Emily Bloom as well as amazing work from other models and photographers curated by Emily. Each month we will have a Q&A post that will give you the opportunity to ask questions and have them published along with answers in the magazine. We will also post behind the scenes video so you can see the shoots in action. Emblem Magazine will be released monthly in both print and digital formats".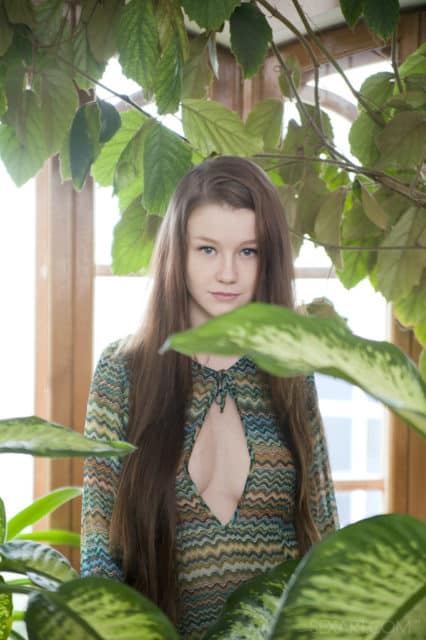 Click here to watch Emily Bloom in "Tanoma" at Sex Art
In addition to her adult industry ventures, Emily Bloom is a mainstream actress who has appeared in the fantasy/horror/sci-fi movie Puppet Master: Axis Termination (2017) as well as the upcoming movie Attack of the Unknown which is due for release in 2020. Emily Bloom is very passionate about acting and cinema; after all she has a Master's degree in Film and she is currently studying at The Groundlings improvisation and sketch comedy school in Hollywood, California. Emily Bloom enjoys studying at The Groundlings and she mentioned in her May 2019 AVN interview that;
"The Groundlings has definitely challenged me more than any acting school has. It is a very strict and tough school that has very high standards for its students. I thought it has been very beneficial to me both in acting and in real life. Not only does it make character development easier and makes me a better listener, I found that I am handling myself better in all kinds of social situations as well since I began studying there. I still have a lot to learn in terms of improv and to complete the entire course it will definitely take me another year or two".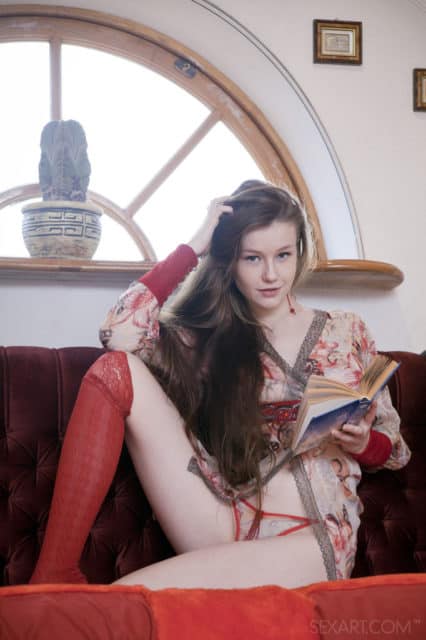 Click here to watch Emily Bloom in "Veux" at Sex Art
Never one to rest on her laurels, Emily Bloom has hosted her own Bloom Awards show on MyFreeCams on the same day as the Oscars. The Bloom Awards has 12 different categories that are all related to webcamming and it featured Emily Bloom alongside such fan-favorite cam girls as Katie Darling, Stark Suicide, Bailey Rayne and Ella Silver who all presented awards. Talking about the Bloom Awards in her May 2019 AVN interview, Emily Bloom divulged that;
"Some of those categories were easy to come up with because those things stand out in my room (e.g. spanks and vibes). Others I had to think about and cater to those who I wanted to nominate…I mostly just reached out to my friends with the idea. I hoped I would be able to get a girl for each category but didn't really count on it. A few girls said they were on board and then didn't go through with it, but I was able to find a replacement. I am still amazed at the fact that so many beautiful ladies were down to help me!".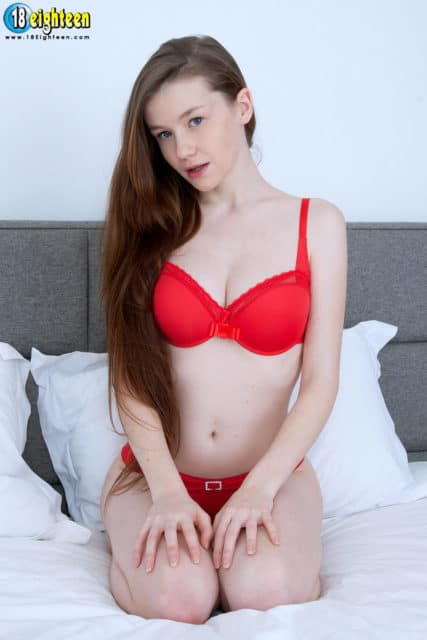 Click here to watch Emily Bloom in "Bitty Slitty" at 18eighteen
Most notably, Emily Bloom was chosen to co-host the 2020 AVN Awards alongside porn superstar Nikki Benz. Emily Bloom was thrilled to be chosen to host this star-studded awards ceremony and she eagerly enthused in a July 2019 AVN press release how;
"I am so honored and humbled to be chosen as a host for AVN 2020. I am extremely excited and will absolutely do my best to uphold the high standard of AVN! It is still a little hard to believe that it's happening and I didn't just dream it".
Emily Bloom and her co-host Nikki Benz both received an ardent endorsement from AVN Media Network CEO Tony Rios who advocated in this July 2019 AVN press release that;
"Nikki and Emily embody all the qualities we look for in hosts of our show—they're beautiful, confident and savvy businesswomen who each have created incredible careers for themselves. We couldn't be happier about this amazing duo taking the biggest stage in adult entertainment in January as we celebrate the best of the best".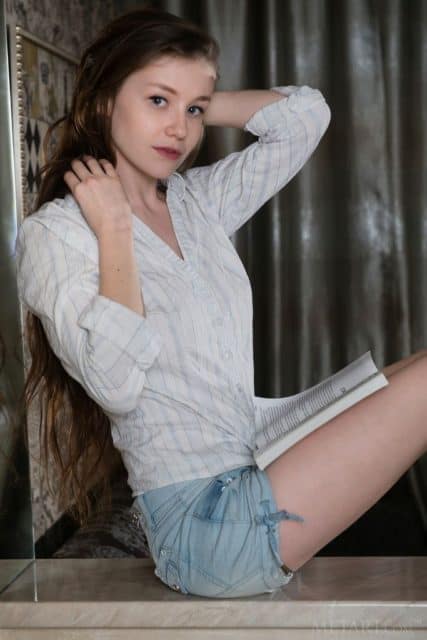 Click here to watch Emily Bloom in "Cynera" at Met Art
Wondering what the future holds for the amazing Emily Bloom? Well, Emily Bloom hinted in her May 2019 AVN interview that;
"I am an over-thinker, which can be both a strength and a weakness, but from the perspective of strength it enables me to have good foresight. I am very good at organizing and planning things; in my friend group I am the one who puts all the events together. I am straight-forward and people know that they can trust my feedback…2019 started with a bang! … It is only the beginning of the year and I have already had so many highlights! I can only imagine what other amazing things are coming my way!…As to my plans, of course I am going to continue studying at Groundlings and hopefully move up on the core track. I also have a lot of ideas both for shoots and cam shows that I have yet to execute. I want to start learning to sew, as well as try writing and producing a few short films this year. I prefer to keep myself busy".
Keen to stay connected with rapidly rising starlet Emily Bloom? Then use the links provided below to stay updated on all of Emily Bloom's hottest scenes, exclusive web content and upcoming live cam shows!
Emily Bloom – Social Networks
Twitter : @TheEmilyBloom
MyFreeCams : EmilyBloom
Erotic Beauty : Emily at Erotic Beauty
Errotica Archives : Emily at Errotica Archives
Eternal Desire : Emily at Eternal Desire
Femjoy : Emily at Femjoy
Goddess Nudes : Emily at Goddess Nudes
Met Art : Emily at Met Art
Naughty Mag : Emily at Naughty Mag
Playboy : Emily at Playboy Plus
Rylsky Art : Emily at Rylsky Art
Sex Art : Emily at Sex Art
Official Website : TheEmilyBloom.com
Babeapedia : Emily at Babeapedia
The Nude : Emily at The Nude