Website : KendallKarson.com  Twitter : @KendallKarsonXo  Kink : Kendall Karson  Camsoda : kendallkarson1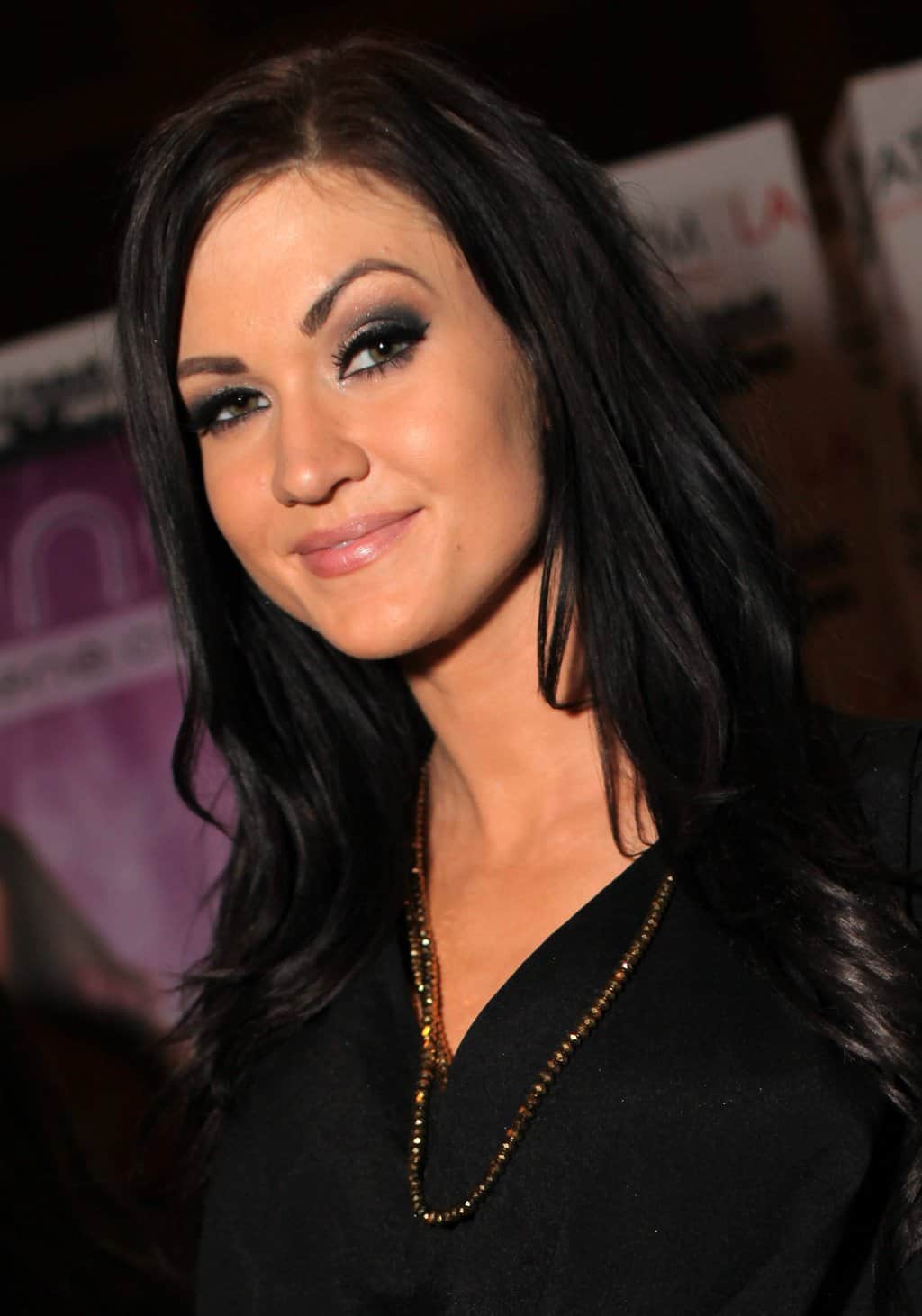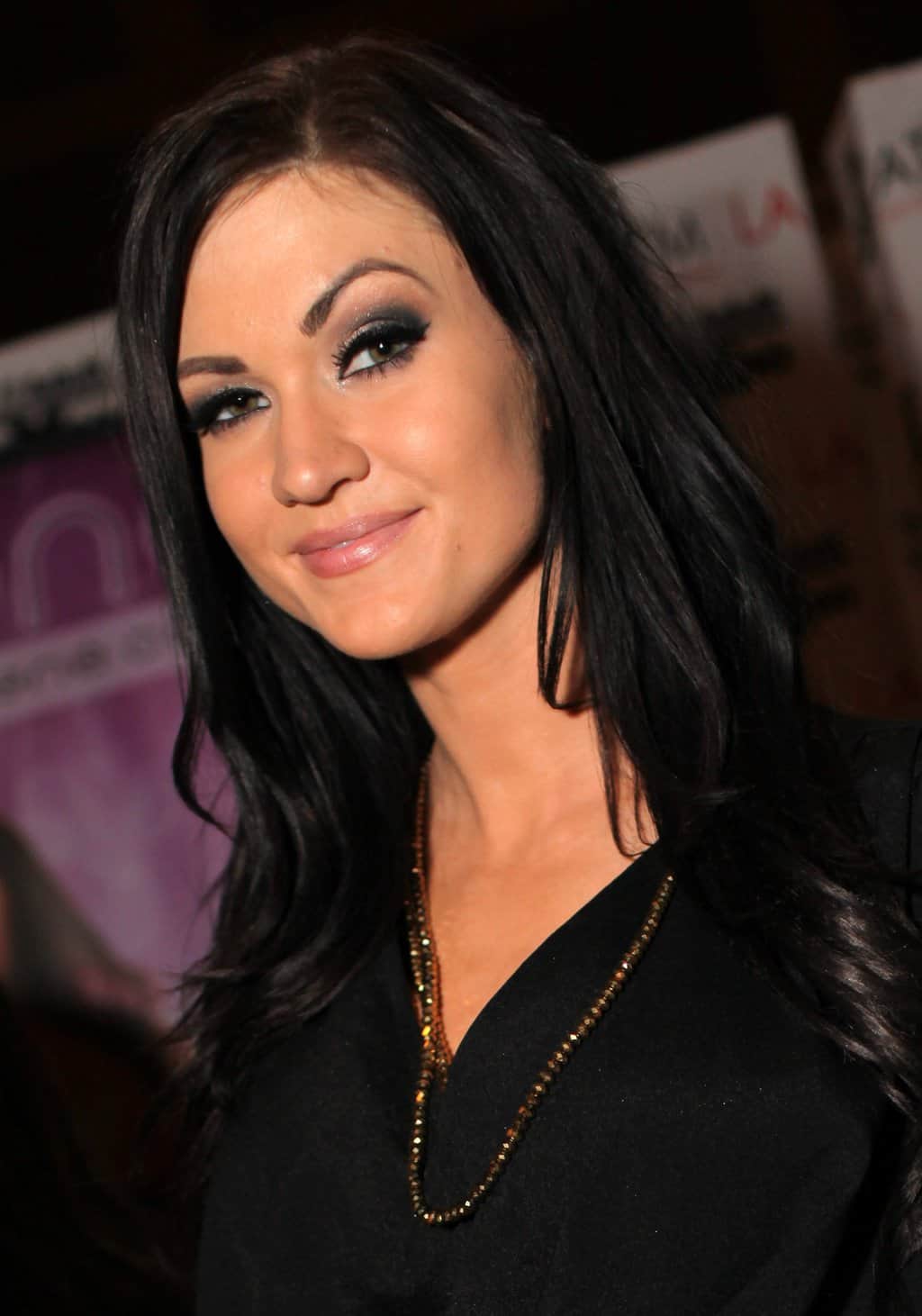 Image Sourced from Wikimedia, Attribution : Michael Dorausch
Personal Info
Name : Kendall Karson
Date of Birth: May 28th
Home Town : Sacramento, California (US)
Measurements : 32D – 25 – 37
Bra/ Cup Size : 32D
Boobs : Enhanced
Height : 5'8 (1.73m)
Hair Colour : Brunette / Black
Eye Colour : Green
Tattoos : Five pointed star on the right side of her bikini line and 'Faith Love Hope' script underneath her left breast
Pets : A dog. As Kendall mentioned in her January 2012 Barelist interview; "I have a miniature pinscher named Terabyte".
Years Active : 2011 – 2016
Number of Scenes : 215+
Busty brunette beauty Kendall Karson is a fan-favourite adult film star and glamour model. Famous for her sizzling sex scenes in the award-nominated porn productions Man of Steel XXX (2013), Lesbian Touch 1 (2014) and Gym Angels (2014), Kendall continues to thrill her devoted fan following with all manner of sultry photo sets, girl/girl shoots and hardcore collaborations that she posts via her exclusive solo website.
Born and raised in Sacramento, California, Kendall has mixed French, Dutch, Welsh, German and Native American heritage. Kendall's parents are Baptist missionaries and as such she was raised in a conservative Christian household. Kendall was a shy, straight A student during her high school years and has mentioned in her October 2013 Adult DVD Talk interview that;
"I was actually really shy. I was a normal kid, had a lot of fun, went and played on the playground, stuff like that. I came from a very conservative home, my parents were Baptist missionaries. I was a little bookworm, straight A student, never did anything wrong until high school (laughs) And then things changed. I was an athlete. I was dating a senior in high school when I was a freshman and I lost my virginity. It was very cliché. It was my first homecoming dance, afterwards. He was my high school sweetheart. Dated for a year and a half, broke up, moved away, came back, then we dated for about another year and a half. He proposed to me, gave me a promise ring, the whole 9 yards. Then when I graduated, I gave it back to him".
Kendall worked a series of jobs before she decided to pursue a career in the adult film industry among which included working as a retail assistant in a Buckle clothing store and as a dental assistant in a local clinic. Kendall is a nationally certified pharmacy technician and she has mentioned in previous interviews that she intends to attain her Accounting degree in order to become a Certified Public Accountant.
Before she began performing in porn Kendall worked for a computer and software technology company which resulted in her securing a job as an IT manager for one of the US's largest energy companies. A keen baker, Kendall has also worked as the CEO of her own gourmet cupcake company which sold signature cupcakes to restaurants and coffee shops. Is there anything Kendall Karson can't do?! Talking about her eclectic job history during her October 2013 Adult DVD Talk interview, Kendall commented that;
"I've done a lot in my life for how old I am. (laughs) I started out in computer and software technology. So by the time I was 19, I was a manager for one of the largest energy companies in the country. I am a nationally certified pharmacy technician. I was also a dentist assistant and I also owned a cupcake company for quite a while. I did business-to-business, so I sold cupcakes to restaurants and coffee shops and did large fund raising events. I did over 250 flavors of cupcakes, everything from scratch".
A natural born performer, Kendall  started posing as a mainstream fashion model when she was 18 years old and she even played a victim in Corbin Timbrook's horror movie The Belly of the Beast (2008). However, due to the jealous nature of her former boyfriend, Kendall quit modelling and did not begin to consider a career in the adult film industry until she was single again. In fact, Kendall has revealed within her October 2013 Adult DVD Talk interview that a significant factor in her decision to perform in porn was that she was unfulfilled in this previous relationship! As Kendall puts it in her own words;
"Well, I was in the modelling industry since I was 18, 19, around in there. I was starting to get into magazines but my boyfriend made me stop. He was insecure. I dated him for around 3 years and he's actually one of the reasons I got into porn. Because I was lucky if I got sex once a month for 5 minutes, nothing more than missionary and doggie. I tried bringing girls into the relationship, role plays, toys… He didn't want anything to do with any of it. And so once I finally broke up with him, about 9 months later, I got back into mainstream modelling. I came out to LA for a couple of weeks for some photo shoots and I was contacted by some people to do a mainstream girl/girl shoot—no sex, just stills—and it ended up being cancelled. But they told me they had someone who would be interested in representing me in the adult industry. I was a little naïve, I said, "what's that?" (laughs) And so I met him for coffee, thought it over and called up a high fashion photographer friend of mine in New York. I asked him for advice and he said, "You have everything it takes to be successful, try one scene and if you don't like it, you don't have to do it again." And here I am today and I just look at it as a way to for me to try everything I wanted to do sexually in a safe environment".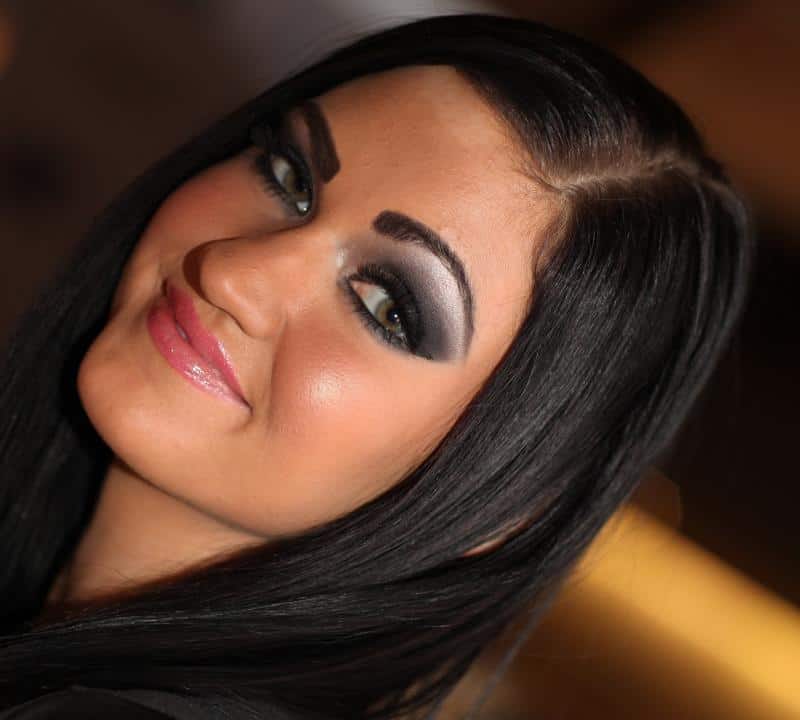 Image Sourced from Wikimedia, Attribution : Michael Dorausch
Kendall Karson : Adult Film Career
Kendall's adult film career began in 2011 when she appeared in her first ever sex scenes that were distributed via the popular porn site Mofos.com. Talking about her adult film industry debut in her SUP69.com interview, Kendall revealed that;
"My first day on set is a day I will never forget. I was so anxious and didn't know what to expect. My adrenaline literally pushed me through my scene. I was naked, playing video games, ignoring my boyfriend, until he seduced me into having sex with him…
I was so focused on giving a good performance that I blocked everything else out and didn't even notice the major rug burn I had on my knee from riding in cowgirl position on the carpet. I had always swallowed my boyfriends' cum in the past and just thought it was normal, so I thought I would be an over achiever and really impress the director by swallowing the pop shot…
The only problem was they hadn't taken stills of the cum shot yet. No one had explained to me in advance what the procedure of filming a pop shot was and assumed I would be grossed out by the cum. The director's face went blank. He said 'Well I give you an A for effort and being so ambitious, but we have to take pictures of the cum before you swallow it'. LOL Luckily the male performer was able to provide another pop shot quickly and the scene came out great".
In the years that followed Kendall starred in a wealth of big bust themed porn productions which have earned her multiple "Best New Starlet", "Best Body" and "Best Boobs" nominations at the AVN, Nightmoves and Sex Awards. Fans of Kendall's amazing 32D assets will love viewing her raunchy sex scenes with fellow big bust beauty Missy Martinez in Lesbo Pool Party 1 (2012) for 3rd Degree that was nominated for "Best All-Girl Release" at the 2013 AVN Awards, her saucy sex scenes with Billy Glide in Busty Beauties: Car Wash (2012) for Hustler Video which was nominated for "Vignette Release of the Year" at the 2014 XBIZ Awards and her kinky Big Tit Party and The Boob Duo sex-toy themed sessions that she filmed with Courtney Taylor for Kink.com's Fucking Machines web series in March 2012.Performing in these brilliant big bust themed porn productions have earned Kendall multiple adult film award nominations including;
2013: AVN Awards nominee "Best New Starlet"
2013: AVN Awards nominee "Best POV Sex Scene" Sport Fucking 10 (with Erik Everhard)
2013: Nightmoves Awards nominee "Best Body"
2013: Sex Awards nominee "Porn Star of the Year"
2013: Sex Awards nominee "Porn's Best Body"
2013: Sex Awards nominee "Sexiest Adult Star"
2014: XBIZ Awards winner "Best Scene – Parody Release" Man of Steel XXX: An Axel Braun Parody (with Ryan Driller)
2014: AVN Awards nominee "Unsung Starlet of the Year"
2014: Spank Bank Awards nominee "America's Porn Sweetheart"
2014: Spank Bank Awards nominee "Best Body"
2014: Spank Bank Awards nominee "Most Photogenic"
2015: AVN Awards nominee "Best All-Girl Group Sex Scene" Lesbian Touch 1 (with Aaliyah Love and Cherie DeVille)

2015: AVN Awards nominee "Best Boobs (Fan Award)"
2015: XBIZ Awards nominee "Best Scene – Vignette Release" Gym Angels (with Seth Gamble)
2015: Spank Bank Awards nominee "Boobalicious Babe of the Year"
2016: XBIZ Awards nominee "Best Scene – Gonzo Release" Fuck Em Slutty 5 (with Ryan Madison)
Kendall has been extremely happy to be nominated for these coveted adult entertainment accolades and ardently enthused in her SUP69.com interview how it has been her hard work and the ongoing support of her fans which have made her so successful;
"It feels amazing. I've worked extremely hard to get to where I am in my career this quickly. It has taken serious ambition, dedication, and follow through. Seeing all my hard work starting to payoff is very rewarding and pushes me to take it to the next level on a daily basis…I wouldn't be where I am today without the love, support, and encouragement of my fans, and for that I can never thank them enough…getting nominated for Best New Starlet and Best POV Sex Scene at AVN this year was a very big honor and achievement for me".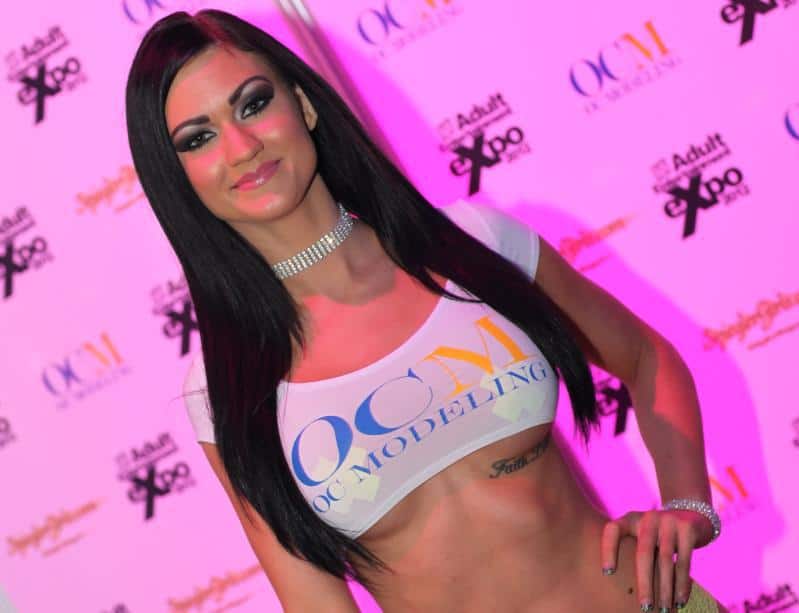 Image Sourced from Wikimedia, Attribution : Michael Dorausch
Kendall Karson : Popular Parody Releases
Throughout 2013 Kendall began to garner a dedicated fan following due to her performances in several best-selling parody porn productions. Kendall starred in Jordan Septo's Paradox Pictures parody release OMG It's The Duck Dynasty XXX Parody (2013) alongside Chanel Preston, Maddy O'Reilly and Natasha Starr, Love Boat XXX (2013) for Adam & Eve with Penny Pax, Capri Cavanni and Jessa Rhodes that was nominated for "Best Parody: Comedy" at the 2014 XBIZ, XRCO and Nightmoves Awards, and Rambone XXX: A Dream Zone Parody (2013) with Bonnie Rotten, Christy Mack and Brianna Brooks which won "Best Parody: Drama" at the 2014 Nightmoves Awards and was nominated for "DVD of the Year" at the 2014 Inked Awards.
One of Kendall's most popular parody productions to date has been Man of Steel XXX (2013) within which she played the alien seductress Zatanna in a saucy sex scene with Ryan Driller. This sensational sex scene ended up winning "Best Scene – Parody Release" at the 2014 XBIZ Awards. Directed by pioneering parody porn director Axel Braun for Vivid Comix, Man of Steel XXX was a big budget superhero porn parody that won "Best Parody: Drama" at the 2014 AVN Awards and "Best Parody: Comic Book" at the 2014 XRCO Awards as well as receiving numerous notable nominations for "Best Screenplay: Parody", "Best Art Direction", "Best Special Effects", "Best Makeup", "Best Editing" and "Best Music" at the 2014 AVN, XBIZ and XRCO Awards. What's more, Man of Steel XXX received rave reviews from prominent adult film critics such as XCritic column writer Apache Warrior who stated in his August 2013 film review that;
"In making an adult parody of an iconic character, there has to be a balance of the fans of porn with mainstream fans of the popular figure. If the sex is too rough and intense, then those mainstream Superman fans will become turned off by the movie. However, if the sex is too held back, then the regular porn dogs will be disappointed. Axel Braun is usually the director who can strike that balance well. In this production, he does accomplish that feat effectively…I think it's good enough for a superhero parody that will have a wider viewing audience…Ryan Driller, Kirsten Price, Samantha Ryan, and Bryn Pryor all had good acting performances. I really enjoyed the impressive make-up work by Cammy, Mel, and Wrench. Skin Diamond, Sasha Knox, and Kendall Karson looked great. I recommend this film".
Kendall Karson : NCADV Charity Work
In March 2013 Kendall began donating to, and participating in fundraising campaigns for, the National Coalition Against Domestic Violence (NCADV). Talking about her ongoing charity work in her SUP69.com interview, Kendall explained that;
"Dave Navarro and myself are currently in the process of putting together a fundraising event for the National Coalition Against Domestic Violence (NCADV). It is a voluminously important issue to both of us as it has touched both of our lives and we are dedicated to doing our part to raise awareness to prevent violent situations, help those in violent relationships and give back as much as possible".
Ever eager to support fellow survivors of domestic abuse, in August 2014 Kendall launched a crowd-funding campaign via GiveForward.com in order to help her fellow performer Christy Mack to pay for her medical expenses after she was assaulted by her boyfriend, MMA fighter War Machine. Kendall raised awareness towards this fundraising campaign within her August 2014 Men's Mag Daily interview, highlighting how;
"Christy and I are co-workers. We've met on a few occasions and she's always been very nice to me in our interactions. I've always had a lot of respect for her and her work ethic and what she's been able to accomplish in her career. I've always had a lot of respect for her…
The reason why I got so involved is because I saw these people attacking her as if it was her fault that she had gone through this experience. I was disgusted. I made a public statement on my Twitter account saying that nobody will know the full account of what happened except the people who were there. People shouldn't make assumptions or try to justify violence towards any woman. What she does for a living doesn't make her who she is. I've had domestic violence issues in the past and when she posted the pictures I was horrified and I wanted to find a way to help her but there was nothing in place, I was shocked. I decided to start the www.giveforward.com donations for her…
I set the goal for ten thousand dollars. I had no idea in my wildest dreams that it would take off like it did. I just wanted to help her. People who aren't in the industry tear us down every single day so we shouldn't do it to each other. We have to support each other. I wanted her to be able to focus on her recovery and not on the medical bills. We broke the ten thousand dollar mark in the first eight hours. I raised the goal to $100,000 and within 24 hours we had $28,000. Within 48 hours we had $50,000. As of a couple of minutes ago we have over $73,000…
There are also a couple of places where people can go for help if they're experiencing domestic violence. There's the National Coalition Against Domestic Violence. There's also www.thehotline.org. I'd also like to thank the people who have donated and just acknowledge the outpour of positive words she's been receiving".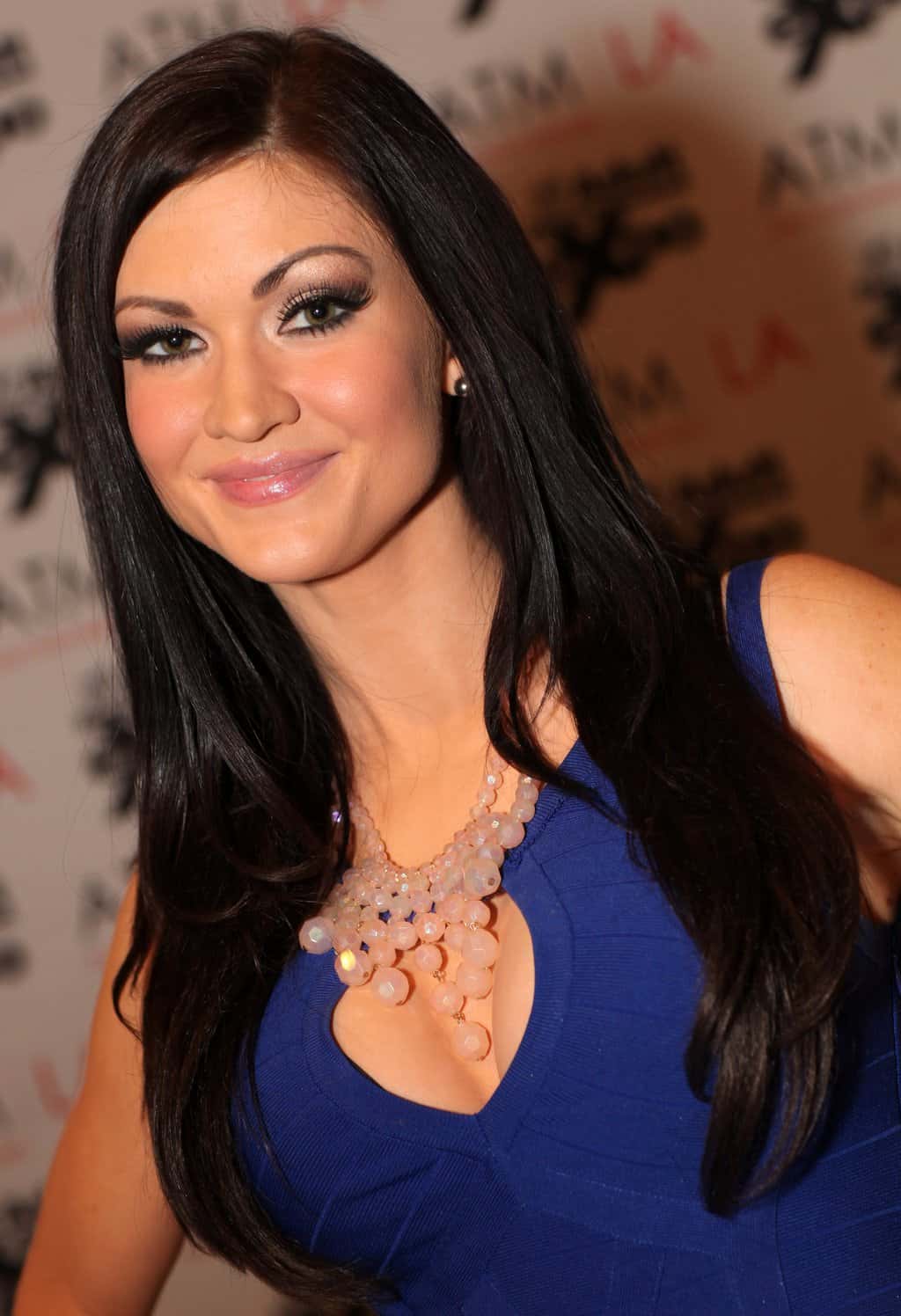 Image Sourced from Wikimedia, Attribution : Michael Dorausch at michaeldorausch.com
Kendall Karson : Euphoria X Production Company & Future Plans
In addition to performing on-screen, Kendall also thrives behind the camera and she has formed her very own production company; Euphoria X. When she was asked about Euphoria X and her role as a director and producer during her October 2013 Adult DVD Talk interview, Kendall eagerly explained that;
"I'm very excited about it! We're going to be filming features and parodies. The company is called Euphoria X…Yes, I will be assisting with all of the production from end to end. Writing, directing, producing, being on set, making sure everything is running properly and to my expectations. They will be high end features and parodies. I will obviously have a team of people helping me".
In recent years Kendall has continued to thrill her fans with a wealth of sultry solo shoots, hot hardcore collaborations and epic three-way sex scenes. If we had to name some of Kendall's sauciest sex scenes to date then we'd have to choose her sizzling sex scenes with Abigail Mac in Lesbian Revenge (2014) for Girlfriends Films also starring Dahlia Sky, Valentina Nappi and Belle Noire, her sultry sex scenes with Samantha Saint in Lesbian Life (2014) for Aura Productions and her terrific three-way with Aaliyah Love and Cherie DeVille in the Girlfriends Films DVD sequel release Me and My Girlfriend 6 (2014) also featuring Madison Ivy, Brett Rossi, Holly Michaels, Ryan Ryans, Eva Lovia and Riley Reid.
We also recommend checking out Kendall's raunchy three-way with A.J. Applegate and Mike Adriano in Backdoor Baddies 2 (2015) for Evil Angel which was nominated for "Gonzo Release of the Year" at the 2016 XBIZ Awards and her titillating three-ways with Britney Amber and Kirsten Price in the Little Dragon Pictures DVD titles Sleepover Sluts (2016) and Pussy Crazy 2 (2016); must-see sex scenes for die-hard Kendall Karson fans! Upon being asked about her future career plans during her SUP69.com interview, Kendall commented that;
"In the next 5 and 10 years, I see myself very involved in the adult industry performing, directing, and producing content. I am opening up my own production company this summer which I am very excited about and plan on investing a lot of my time and money in to it, so that I can invest in many other business ventures in the future…
My life motto is live life unconditionally every day. You only live once and life is so fragile and so many people take it for granted. No matter what I have been through in life, the good, the bad, and the ugly, I wouldn't take any of it back because it has helped me become who I am today. From every life experience I believe you can take a valuable lesson and it truly shows who you are as a person by the way you handle these situations and what you take from them and implement into your life as a direct result. If you dwell on your past, you will miss out on your future. Every day I am constantly striving to push and better myself and become the best possible and most successful person I can be instead of just being content with what is convenient".
Want to stay connected with busty brunette beauty Kendall Karson? Then please feel free to use the links provided below to explore all of Kendall's official social networking channels online today!
Social Networks
Official Website : KendallKarson.com
Twitter : @KendallKarsonXo
Kink Profile : Kendall Karson BDSM & Fetish Content
Camsoda : kendallkarson1
Brazzers : Kendall Karson at Brazzers
IMDB Profile : Kendall Karson Filmography