Twitter : @Maxx_attax   WankzVR : Maxim Law VR Scenes   Evil Angel : Maxim Law Sex Scenes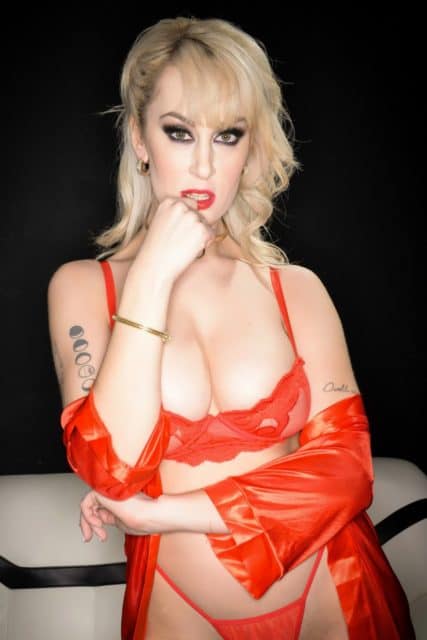 Maxim Law Dark Blowjob – Spizoo.com
Personal Info
Name : Maxim Law
Date of Birth : June 19th
Hometown : Montana (US)
Measurements : 32D – 26 – 36
Height : 5'8 (1.73m)
Hair Colour : Blonde
Eye Colour : Green
Tattoos : Script along her upper right arm, script across her upper left arm, various eye, diamond and triangular symbols on her left forearm and the cycles of the moon along her upper right arm
Shoe Size : Women's 9 (US)
Years Active : 2017 – present
Number of Scenes : 30+
Maxim Law is a beautiful blonde adult film star and glamour model who has been performing in porn since early 2017. During this time Maxim has attracted a keen fan following due to her steamy scene in many Evil Angel, Spizoo and Analized productions. Watch this space!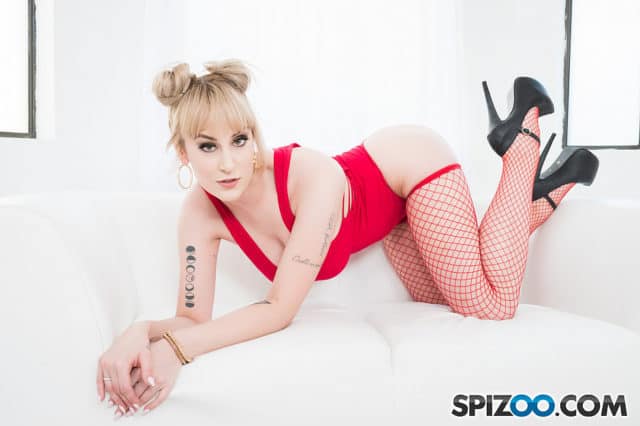 Maxim Law Up And Personal 4K – Spizoo.com
So where did it all begin? Hailing from Montana, Maxim is an athletic individual who was a snowboard instructor prior to performing in porn. Maxim was also a keen swimmer who played volleyball and she divulged in her May 2017 Adult DVD Talk interview that;
"I grew up in Montana…I grew up as a tomboy. I was a snowboard instructor, very outdoorsy…I also was a swimmer and played volleyball".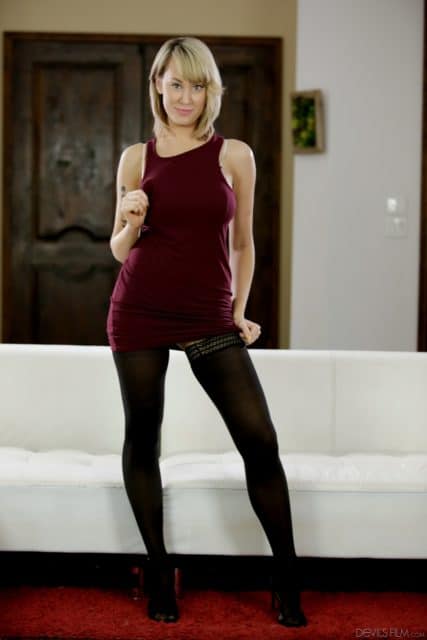 Maxim Law in Neighborhood Swingers #19 – Devil's Film
Maxim is very creative and she has been interested in music, art and photography since childhood. Maxim was fairly shy growing up but she has always been intrigued by the adult industry. Talking about her high school years during her August 2017 Fleshbot interview, Maxim recounted how;
"I had my small group of friends and got along with everyone in school! I was low key promiscuous with boys but still a huge sweetheart…I have loved porn as long as I can remember! I have always had been into super kinky/ bondage. Aletta Ocean was been one of my favorite girl performers I had looked up to before I got into the industry".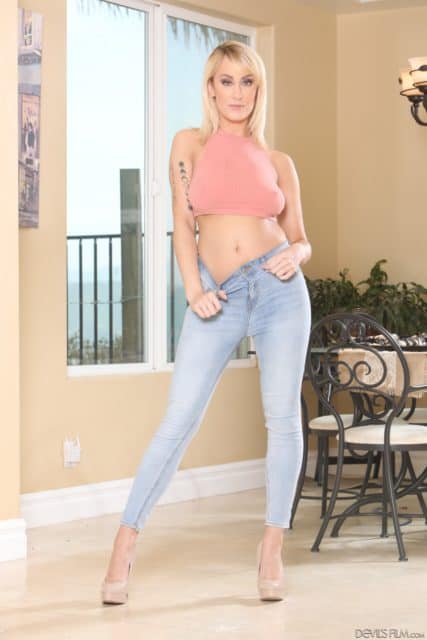 Maxim Law in Boober #3 – Devil's Film
Maxim used to work as a barista and in tech design prior to performing in porn. Maxim first started working in the adult film industry in early 2017 after she was scouted by an agent who had spotted Maxim's profile on SexyJobs.com. Maxim was living in Portland, Oregon, at the time and she had always been intrigued about the adult industry so she decided to travel to Los Angeles, California, to meet with this agent. As Maxim explained in her May 2017 Adult DVD Talk interview;
"I worked as a barista, I worked with digital design…very tech oriented…I always thought about it [the adult industry]. I've known that I would be getting into something like this when I was younger. None of the right opportunities struck me until I was asked about it. I know I'm older and had to get my shit together but I've always been intrigued by the industry. I've always been wanting to step outside of the box sexually and this is a definite opportunity for me to do that. I like meeting people in the industry. It's just exciting for me and gets me out of my comfort zone. I'm very intrigued by the whole thing…I got scouted to start in the business…I was on sexyjobs.com and I rarely used it but she found me on there. She messaged me and I was interested in exploring my options".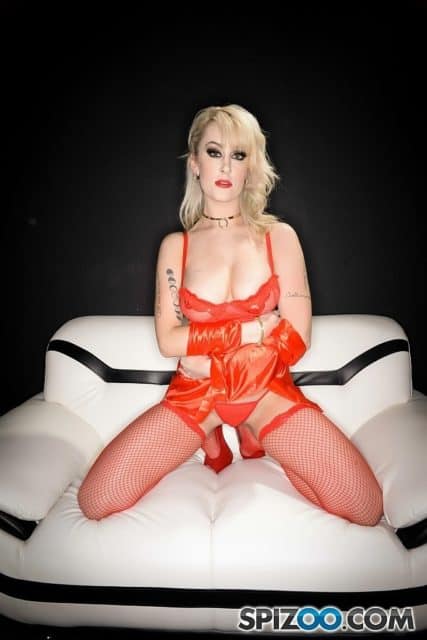 Maxim Law Dark Blowjob – Spizoo.com
Maxim Law : Adult Film Career
Maxim first started performing in porn in early 2017 and some of her initial sex scenes were filmed for Arch Angel, Devil's Film and Velvet Ecstasy. We recommend checking out Maxim's saucy swinging session with Amber Ivy, Jasmine Jae, Alec Knight, Eric Masterson and Jack Vegas in the Devil's Film release Neighborhood Swingers #19 (2017). When Maxim was asked about shooting her porn debut during her May 2017 Adult DVD Talk interview, she recounted how;
"I liked it. I really liked the limelight. Especially when you're with a boy on-set, they really build you up and tell you how beautiful you are. You're the star of the show. I'm not used to that but I like it. It gets me off in a way as well. It was kind of awkward at first but I grew into it…Whenever I come onto a set, I let them know that I'm new to this. I'm very good with guidance and let people direct me, whatever they want me to do. I'm not a diva, I just want the best performance to be had".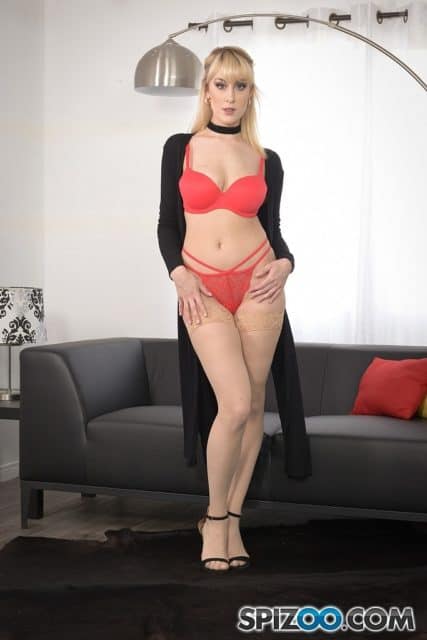 Maxim vs. Lex 4K – Spizoo.com
Wondering about the origins of her sultry stage name 'Maxim Law'? Well, Maxim was inspired by her Russian heritage and she revealed in her March 2017 AIP Daily interview that;
"I came up with mine from looking at Russian names (since my family is Russian). I had a few in mind already but they were already taken and I wanted mine to be completely original. It sounds strong and I want to exude that".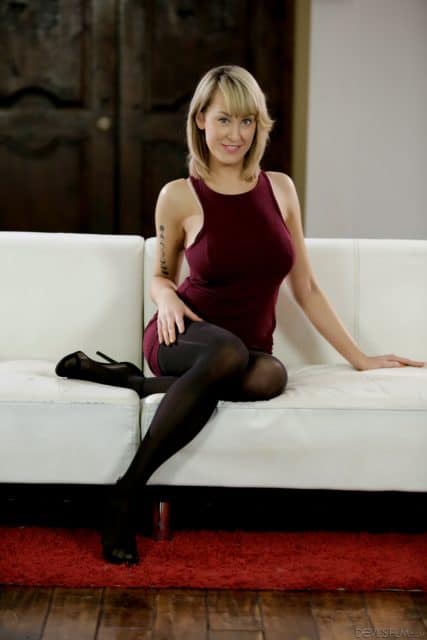 Maxim Law in Neighborhood Swingers #19 – Devil's Film
A landmark moment in Maxim's adult film career occurred in August 2017 when she filmed her first ever anal scene with James Deen for Analized.com. Titled 'Maxim Law Is A Submissive Anal Whore', this raunchy anal scene was featured in the Analized DVD Anal Fuck Dolls #2 (2017) also starring Aidra Fox, Jojo Kiss and Samantha Rone. Maxim enjoyed shooting her anal debut and she enthusiastically stated in an August 2017 AVN press release that;
"There were a few companies I wanted to shoot my first anal scene, and I felt Analized was the best fit. Working with James was great, and I'm so pleased with how the scene turned out. I wanted this scene to be special for my fans, and I know they are going to love it!".
You'll be happy to hear that Maxim has continued star in several sizzling anal-themed releases. We recommend viewing Maxim's saucy scene with Markus Dupree in the Analized release Anal Fantasies #2 (2018), her titillating scene with Mark Wood in the LeWood/Evil Angel movie Anal Deviants (2018) and her raunchy scene with John Strong in Perv City's Anal Creampies #2 (2018) featuring London River, Leigh Raven and Scarlet de Sade.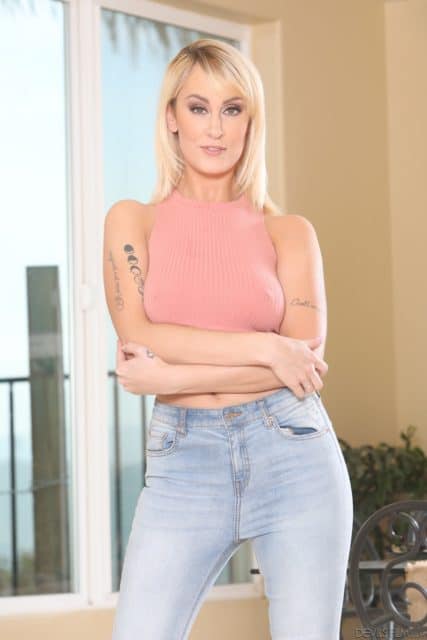 Maxim Law in Boober #3 – Devil's Film
During this time Maxim also shared a steamy scene with Tyler Knight in the Wicked Pictures feature release Scandalous (2017), she filmed a sizzling scene with Lexington Steele for the Spizoo DVD Babes Gone Black (2018) and her kinky cuckolding session with D. Arclyte and Jimmy Broadway was featured in the Kick Ass Pictures production Cougars And Cuckolds #3 (2018). Maxim has enjoyed performing in these popular porn productions and she divulged in her March 2017 AIP Daily interview that;
"I always thought you had to have one persona built up and work it. I learned that each director/photographer you engage with has a different vision of you. It helps me open up and actually learn what I want 'Maxim' to become if that makes sense. I'm still figuring out how I want to be viewed sexually…I have modeled before. I want to learn how to dance so I'm more fluid with movements and posing and just so I'm able to shake my ass without looking like a dork".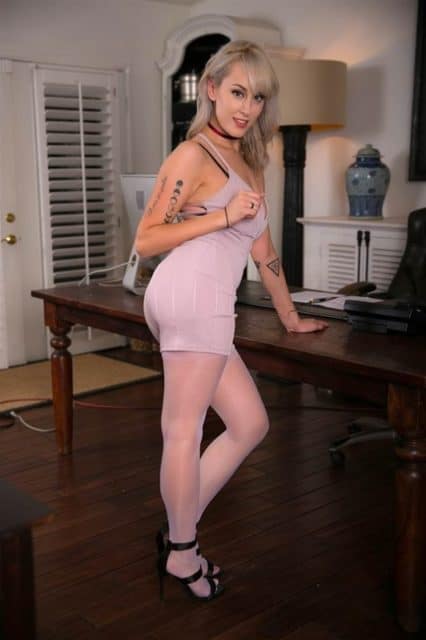 Maxim Law in Scandalous – Wicked Pictures
One of Maxim's favorite scenes to shoot has been her raunchy scene with Jasper Stone and Sebastian Keys in Aiden Starr's Evil Angel movie My Bisexual Boyfriend (2017). Maxim starred in (and posed as the box cover model for) My Bisexual Boyfriend which also starred Charlotte Sartre, Riley Nixon and Candice Dare. Maxim loved shooting My Bisexual Boyfriend and she eagerly expressed in an August 2017 XBIZ News press release that;
"It was the most fun I've had shooting so far. I loved working for Aiden Starr, and it opened my eyes to loving two guys at once and being a slut and doing what I want".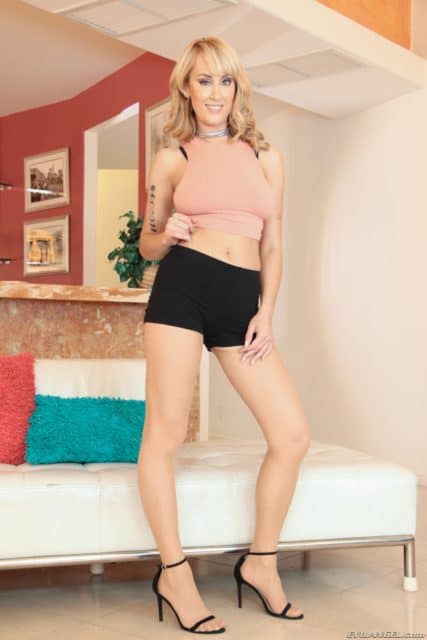 Maxim Law in My Bisexual Boyfriend – Evil Angel
Another must-see Maxim Law shoot has to be her compelling live sex show with Eric John that was aired via Erotique TV Live in November 2017. Maxim enjoyed collaborating with Eric John and she mentioned in a November 2017 XBIZ News press release that;
"His content is gold. I love it. I contacted Eric and told him so and that it's obvious how much work he puts into it, and that I'd love to be a part of it. Since coming into the industry I've been more open to exploring myself and others sexually, and that's very exciting to me…I've always been intrigued by the arts of eroticism and seduction. Porn is different to everyone. To me it's more of a sensual, art-filled pursuit, and I try to bring this element into everything I do. I'm always excited to have new opportunities, to keep adding to my experiences and my craft, and to be known for truly passionate performances that continuously explore new areas of my sexuality. Erotique TV Live is a perfect opportunity to play in a fun environment with Eric with all of our fans watching".
Eric John had high praise for Maxim and he highlighted in this November 2017 XBIZ News press release how;
"I had noticed Maxim a while ago when she first entered the industry in February of this year and had been really fascinated by her, our paths just didn't happen to cross yet. So when she reached out to me, I was extremely excited…In addition to being phenomenally attractive and naturally sexual, Maxim has a smoldering eroticism that is exquisite and oozes from her material. She is also obviously extremely intelligent and passionate. The combination of her sensibilities and what I naturally lean towards should be amazing".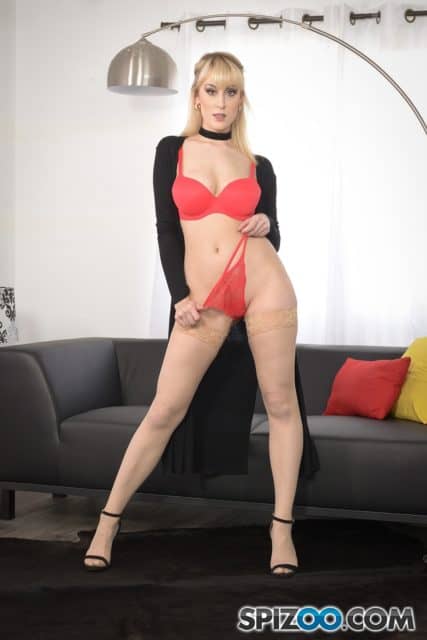 Maxim vs. Lex 4K – Spizoo.com
During this time Maxim started to showcase her captivating kinkster side in some raunchy web clips. You have to check out Maxim's kinky Bound Gangbangs group BDSM sex scene with Codey Steele, Cyrus King, Eddie Jaye, Donny Sins and Ray Black which was released via Kink.com in November 2017. Talking about her personal sexual fantasies during her May 2017 Adult DVD Talk interview, Maxim hotly hinted that;
"Choking, hair pulling…that's the #1 thing that I like. I always get off when I know the guy is getting off. I like to have a connection with someone. That way it's more enjoyable. I'm submissive and like to get dominated. I've never played with ropes or anything yet but I'd be open to it…I like BDSM. I want to be completely dominated, which I've never done before. I just would like to be taken control of. And I'd also like to do some parodies".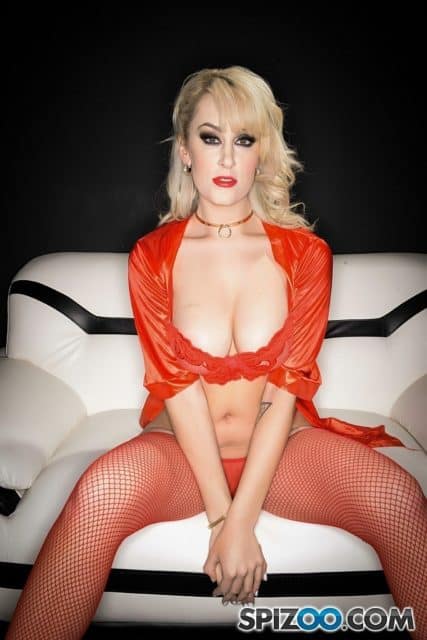 Maxim Law Dark Blowjob – Spizoo.com
Fans of Maxim Law will also love viewing her raunchy Dirty Delivery role-play with Justin Hunt that was released via Twistys in February 2018, her sultry scene with Kat Monroe in the Filly Films movie Lesbian Yoga Retreat #2 (2018), her seductive scene with Louise Armana in the Filly Films release Seduced By Mommy #15 (2018) that was nominated for "Best Older Woman/Younger Girl Movie" at the 2019 AVN Awards and her immersive Side By Side VR three-way with Blair Williams which was unveiled via WankzVR in March 2018. It's like Maxim and Blair are in the room with you!
Most recently, Maxim has filmed a saucy Bang Bus shoot with Tyler Steel for Bang Bros in February 2019, she shared a titillating Always The Bridesmaid scene with J-Mac which was uploaded via Brazzers in February 2019, she shot a steamy Arcane Part Four shoot with James Deen that was promoted via Porn Fidelity in March 2019 and she shared a kinky Made To Fuck scene with Jessy Jones which was released via Reality Kings in April 2019. Maxim has also starred alongside Alex Legend in the Obsession production Curvaceous (2019) and her saucy scene with Rion King has been featured in the Devil's Film release Boober #3 (2019) starring Karma RX, Anissa Kate and Natasha Nice. Not to be missed!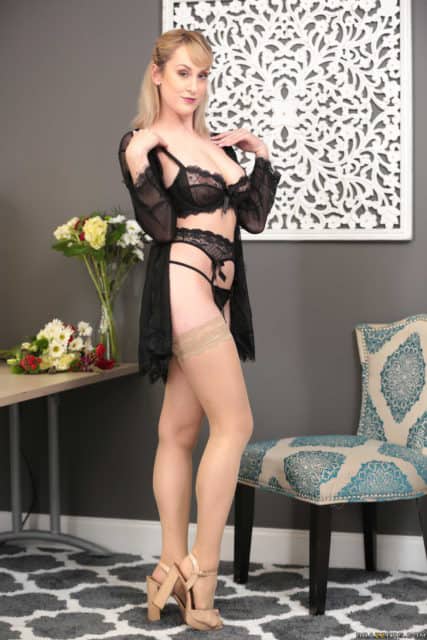 Maxim Law in Always The Bridesmaid – Brazzers
When she isn't starring in these popular porn productions, Maxim enjoys interacting with her fans via social media. As Maxim sincerely stated in her August 2017 Fleshbot interview;
"When I talk with my friends on Twitter they are always so supportive and are always very full of compliments. I am starting to be more personable and asking them directly what they want to see from me…Thank you for being the best! I send a lot of love out to you guys".
In her spare time Maxim enjoys practising yoga as well as longboarding, honing her photography skills and going to music festivals and concerts. As Maxim mentioned in her May 2017 Adult DVD Talk interview;
"In my free time, I do a lot of photography. I go to festivals, I like concerts, I like to longboard, I like to go to the beach with my friends. I've also traveled a lot on my own. I always like to stay active".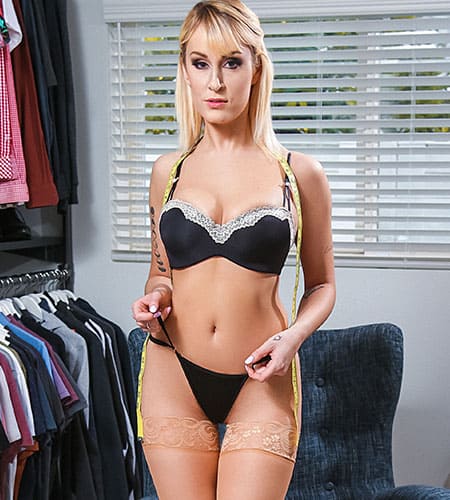 Maxim Law in Made To Fuck – Reality Kings
Wondering what the future holds for rapidly rising star Maxim Law? Well, when Maxim was asked about what she wants to achieve in the adult industry during her August 2017 Fleshbot interview, she mentioned that;
"I strive to become more of a kink/BDSM performer. I know what I like and I already love, and I want to explore and live out all my fantasies…I love being able to have fun with what I do".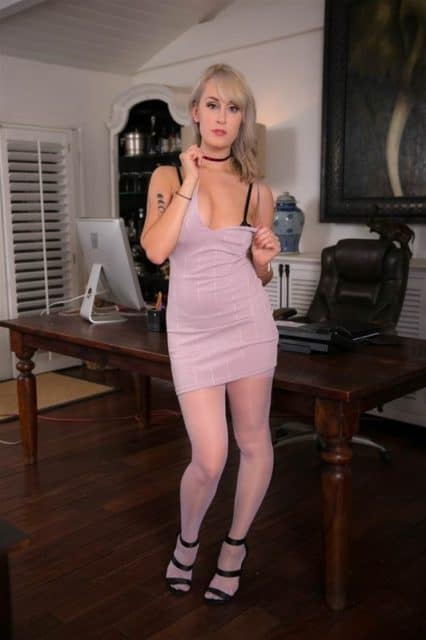 Maxim Law in Scandalous – Wicked Pictures
Keen to stay connected with all-natural busty beauty Maxim Law? Then use the links provided below to discover all of Maxim's hottest sex scenes, exclusive web content and upcoming productions!
Social Networks
Twitter : @Maxx_attax
Instagram : @maximlawx
WankzVR : Maxim Law VR Scenes
Bang Bros : Maxim Law at Bang Bros
Brazzers : Maxim Law at Brazzers
Devil's Film : Maxim Law at Devil's Film
Evil Angel : Maxim Law at Evil Angel
Kink Profile : Maxim Law BDSM & Fetish Scenes
ManyVids : Maxim Law
Reality Kings : Maxim Law at Reality Kings
Spizoo : Maxim Law at Spizoo
Twistys : Maxim Law at Twistys
Adult Empire : Maxim Law DVDs