Twitter : @kylieluvsyouuu  Chaturbate : kyliemaria  Kink Profile : Kylie Maria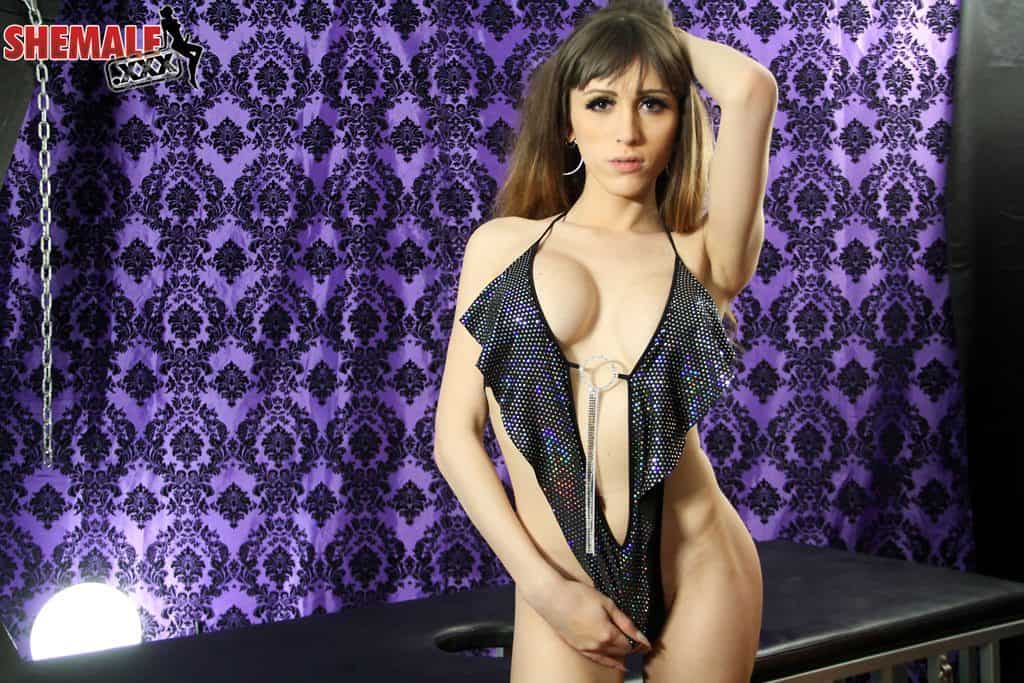 Personal Info
Name : Kylie Maria
Hometown : Philadelphia, Pennsylvania (US)
Date of Birth: October 10th 1991
Measurements : 34D – 27 – 36
Bra/ Cup Size : 34D
Boobs :  Enhanced
Height : 5'7 (1.70m)
Weight : 125lbs (57kg)
Hair Colour : Brunette
Eye Colour : Brown
Tattoos : Large design of a yellow star on outer side of her left forearm with the script 'Richard' above it and 'Maria' below it, script on the inner side of her right forearm
Piercings : Tongue
Years Active : 2014 – present
Number of Movies : 30+
Introducing rising TS starlet Kylie Maria! Born and raised in South Philadelphia, Kylie is an Italian-American girl who studied fashion at the Art Institute of Philadelphia (AIPH) after graduating from high school. In fact, Kylie has stated within various interviews that she would love to manage her own boutique store within the City of Brotherly Love in the future.
Whilst studying for her fashion degree Kylie underwent  hormone replacement therapy. In order to afford these treatments, Kylie began working in various nightclubs and bars within the South Philadelphia area. It was within these nightclubs that Kylie began to socialise with TS feature dancers and drag queens who made her feel accepted and introduced her to the possibility of pursuing a career within the adult entertainment industry.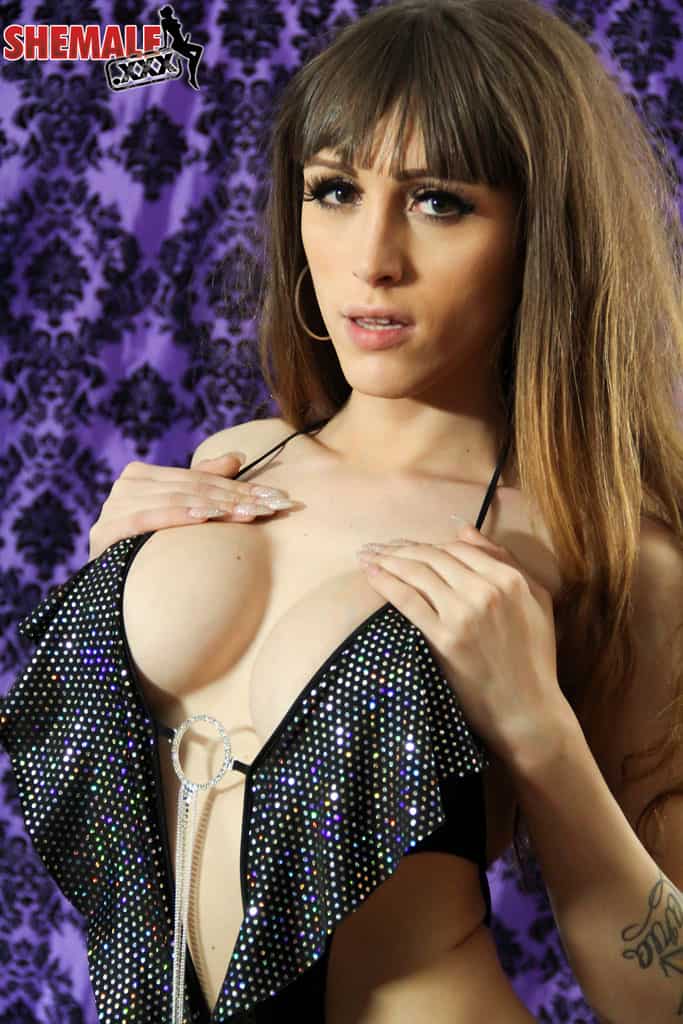 Kylie Maria : Adult Film Career
When she was 23 years old Kylie filmed her first ever sex scenes for Grooby Girls in January 2014 and discovered that she had a promising future as a transsexual porn star. Following some initial saucy sex shoots for various TS websites, such as TGirls.XXX, TGirl Pornstar and TS Seduction, Kylie filmed a sex scene with Chad Diamond that appeared within the Goodfellas Productions DVD feature release America's Next Top Tranny 20.
Kylie also featured in a sex scene with Christian XXX that appeared within the DVD feature release Tranny Starlets. Starring within this CX WOW Studios production introduced Kylie to fellow TS stars Delia Delions and Robbi Racks with whom she would continue to collaborate throughout her porn star career..
In this manner, Kylie continued to appear within many successful TS DVD series throughout 2014. Among these popular pornographic instalments included a role within Transsexual Babysitters 26 for Devil's Film and a performance with Christian XXX that featured with TS Playground 13 for Evil Angel; a DVD feature release that proceeded to be nominated for "Transgender release of the Year" at the 2016 XBIZ Awards. Earning roles within these popular pornographic productions enabled Kylie to work with many successful TS stars including Amy Daly, Penny Tyler, Mia Davina, Riley Quinn, Anna Hickhiman, Gabriela Ferrari and Eva Cassini well as the famous adult film director Jay Sin.
In 2015 Kylie continued to appear in a diverse array of soft-core, hardcore, anal, POV, gonzo, BDSM and solo sex scenes such as Kylie Maria and Deepdicc for blacksonboys.com, A Kylie Christmas for Trans 500 Studios, Transsexual Cheerleaders 16 for Devil's Film and Shemale Shenanigans for Grooby Productions that was directed by the prominent adult film director Buddy Wood. This popular production also starred TS superstar Aubrey Kate, rising TS starlet Kelly Klaymour and the formidable femdom star Mona Wales as well as Victoria Ferretti, Danika Haze, Smith and Christian XXX.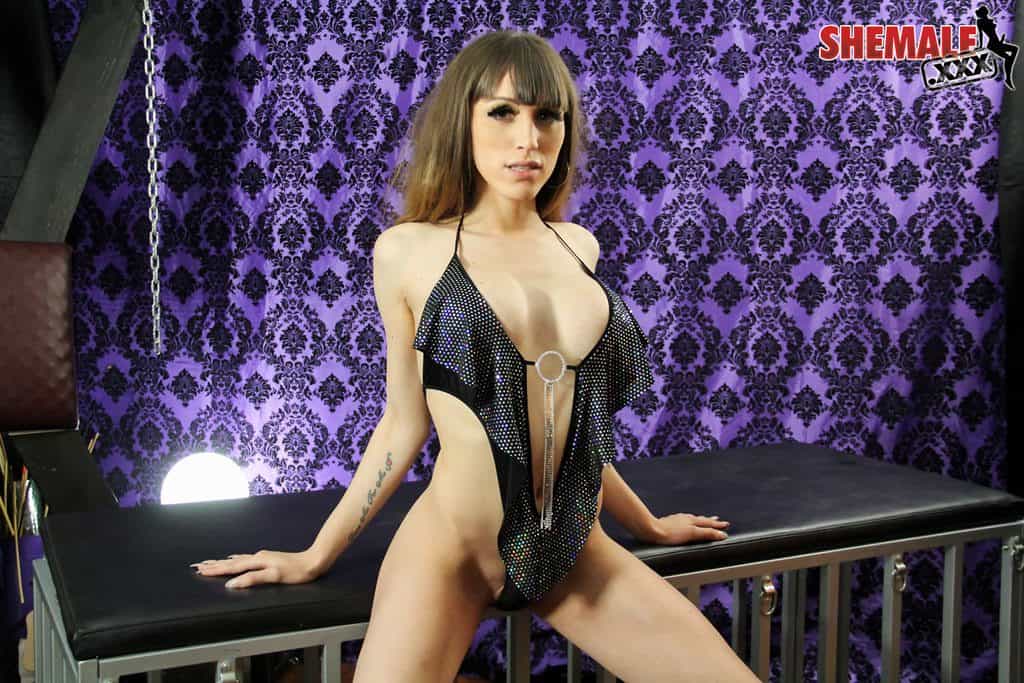 From 2015 onwards Kylie shot a variety of saucy sex scenes for pure-ts.com. Many of these raunchy sex scenes paired Kylie with male porn star Christian and rising TS starlet Holly Parker. Some fan-favourites from this extensive online collection include; TS Beauty Kylie Maria Enjoys Smothering His Pathetic Face, Sexy Schoolgirls Kylie and Holly Get Barebacked, Sexy Redhead Kylie Maria Gets Loved Up and Barebacked, Dominant TS Kylie Maria Wants Her Foot Boy to Worship Her New Shoes and Her Feet and TS Superstar Kylie Maria Gets Barebacked in Her Hotel Room.
Kylie also starred in the 2015 Devil's Film DVD feature release Tranny Hoes In Panty Hose 2 with her close friends and former co-stars Aubrey Kate, Holly Parker and Jonelle Brooks. This successful sequel was nominated for "Best Transsexual Movie" at the 2016 AVN Awards and earned Kylie's friend Jonelle Brooks a nomination for "Best Transsexual Sex Scene".
In addition to her Grooby Productions, Devil's Film and Evil Angel productions, Kylie also appeared in multiple CX WOW Studios DVD releases that were distributed throughout 2015. Amongst these popular TS titles include Tranny POV 1 and Popular T-Girlz 1; many of which enabled Kylie to collaborate with her friends and former co-stars. From Delia Delions, Aubrey Kate, TS Foxxy, Stefani Special and Robbi Racks, to Tyra Scott, Riley Quinn, Nadia Gurl, Kara Lynn, Holly Parker, Korra Delrio, Sienna Grace and Christian XXX, Kylie was able to work with some of her favourite transsexual performers who helped her to establish her status as one of the adult film industry's most successful rising TS starlets.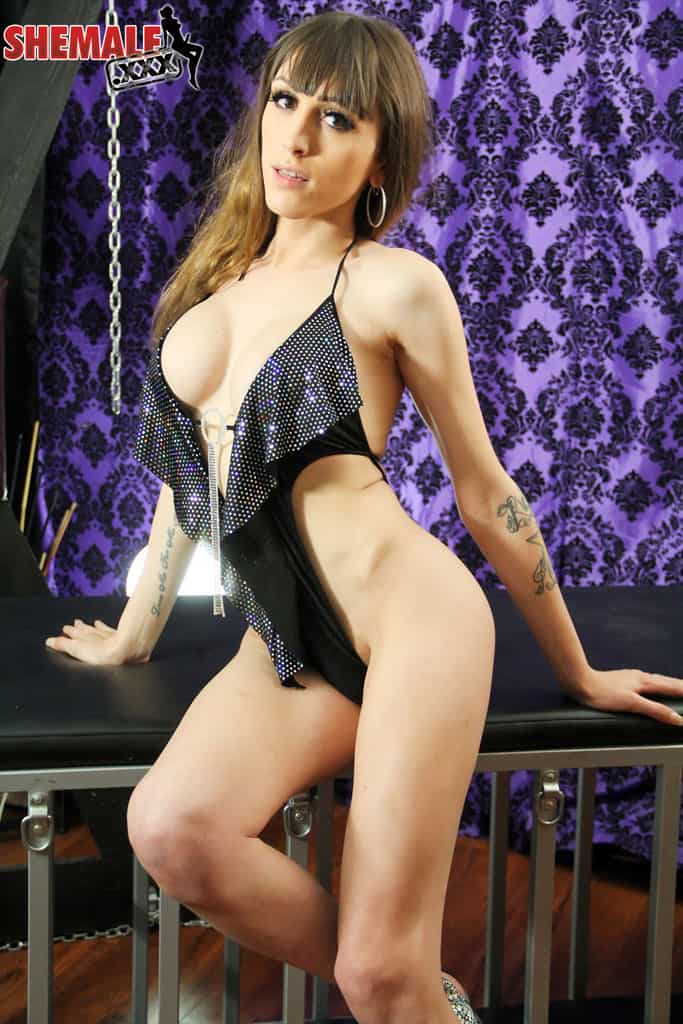 Kylie was rewarded for her adult film exploits when she was nominated for "Best New Face" at the 2015 Transgender Erotica Awards and won the title of Grooby Girls "Model of the Year". As well as the overwhelming praise and support that accompanied this prestigious award win, Kylie was invited to feature within the Grooby Productions annual DVD feature release, TEA Show 2015, which celebrated the year's TEA award winners and nominees. TEA Show 2015 featured famous transsexual performers such as Jessy Dubai, Nina Lawless, Kelly Klaymour, Korra Delrio, Michelle Firestone and Miran alongside male porn stars Robert Christian and Christian XXX.
Kylie's most significant adult film role in 2015 was her performance in Joey Silvera's smash hit Trans X-Perience 2. This highly anticipated Evil Angel DVD feature was distributed in January 2015 and starred Jessy Dubai, Sienna Grace, Eva Cassini, Mandy Muse, Luana Azevedo, Gabriella Lira, Adrezza Lyra, Christian XXX and Alex Victor. This star studded cast and their stellar performances earned Trans X-Perience 2 a nomination for "Best Transsexual Release" at the 2015 Nightmoves Awards. What's more, Kylie's saucy sex scene with Christian XXX earned her a "Best Transsexual Sex Scene" nomination at the 2016 AVN Awards!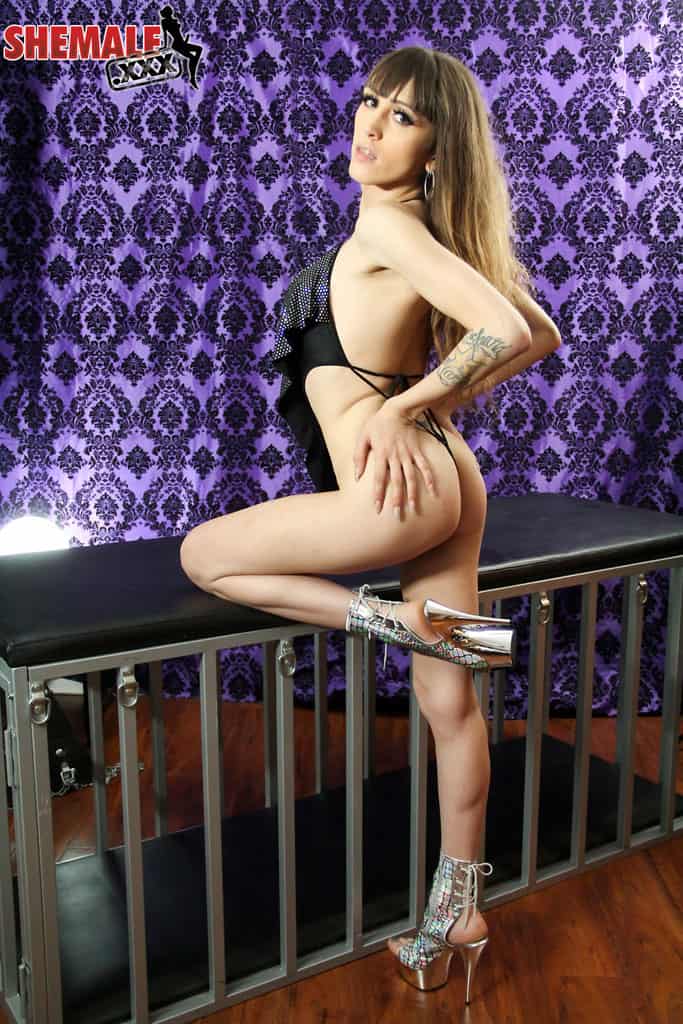 Throughout her adult film career Kylie's incredible adult film performances have earned her multiple AVN, XBIZ and TEA award nominations. Some of Kylie's most notable achievements have been listed below;
2015: Nightmoves Awards nominee — "Best Transsexual Release" — Trans X-Perience 2
2015: Transgender Erotica Awards winner — "Model of the Year"
2015: Transgender Erotica Awards nominee — "Best New Face"
2015: Transgender Erotica Awards nominee — "Best Hardcore Performer"
2016: XBIZ Awards winner — "Transgender Release of the Year" — Kaitlyn Gender: Based on a Not So True Story
2016: AVN Awards nominee — "Transsexual Performer of the Year"
2016: AVN Awards nominee — "Favourite Transsexual Performer (Fan Award)"
2016: AVN Awards nominee — "Best Transsexual Sex Scene " — Trans X-Perience
2016: AVN Awards nominee — "Best Transsexual Movie" — Tranny Hoes in Panty Hose 2
2016: XBIZ Awards nominee — "Transgender Release of the Year" — TS Playground 13
2016: AVN Awards nominee — "Best Marketing Campaign – Individual Project" — Kaitlyn Gender: Based on a Not So True Story
2016: XBIZ Awards nominee — "Parody Release of the Year" — Kaitlyn Gender: Based on a Not So True Story
2016: XBIZ Awards nominee — "Marketing Campaign of the Year" — Kaitlyn Gender: Based on a Not So True Story
A pivotal moment in Kylie's adult film career arose in 2015 when she collaborated upon the incredibly successful but somewhat controversial Trans500 Studios production Kaitlyn Gender: Based on a Not So True Story. This DVD feature release was directed by Josh Stone and starred Jonelle Brooks in the titular role of 'Kaitlyn Gender' with an additional appearance from transsexual business mogul and adult film superstar Wendy Williams.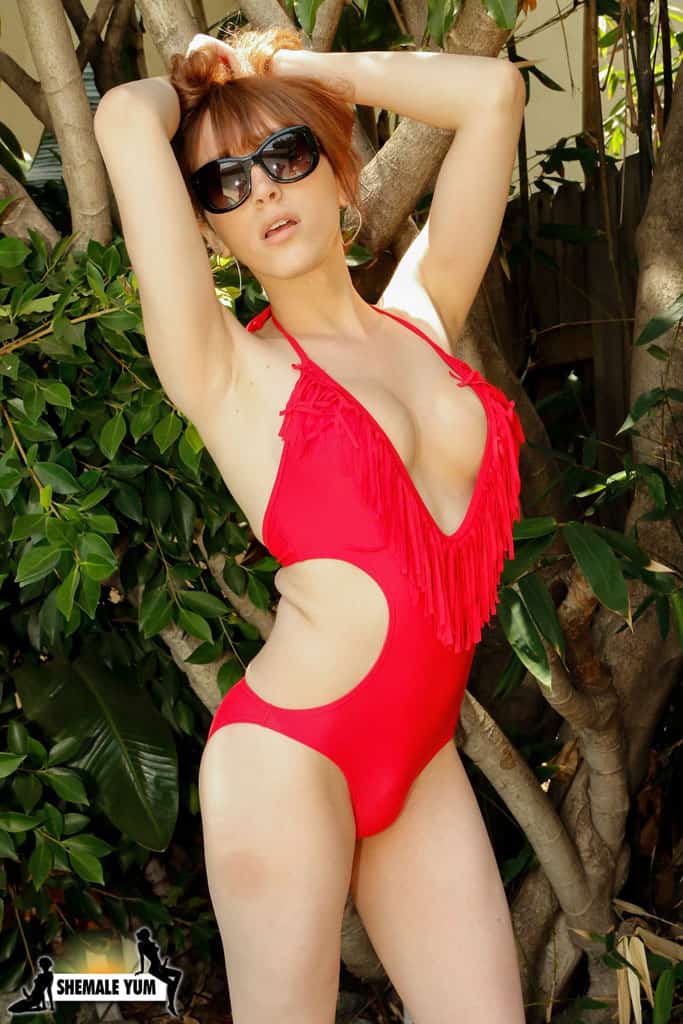 Kaitlyn Gender: Based on a Not So True Story parodied the life of reality TV personality Caitlyn Jenner and it was such a success that it was nominated for a string of additional AVN and XBIZ Awards and eventually won the "Transgender Release of the Year" accolade at the 2016 XBIZ Awards. Kaitlyn Gender: Based on a Not So True Story also received a wealth of enthusiastic endorsements from adult film critics, including XCritic adult film blogger Sex Reed  who gave it a glowing review and stated that;
"When Caitlyn Jenner appeared on the cover of Vanity Fair and won the Arthur Ashe Courage Award at the ESPY Awards, I assumed a porn parody was inevitable and I was cautiously optimistic that it would be good for transsexual porn in the same way that Leaving Las Vegas was good for Nicolas Cage. My apprehension was, I think, due to a fear that this would be the porn equivalent to Oscar-bait mainstream films (AVN-bait?) and that it would be a mess of middlebrow smarm disguised as profundity. That was mostly for naught. I didn't expect to enjoy it as much as I did, but this a very good film. Jonelle Brooks gives us her star turn here, and in a just world, this performance would make her a household name among a more mainstream crowd. The movie is great because it doesn't lose focus away from being a porn movie. It even had a scene where Caitlyn Jenner's porn caricature is fucking Kim Kardashian's! This is one of the movies where I find Ramon's persona (and his outlandish wigs) a little much, so it's not perfect. It is, though, highly recommended".
Fellow XCritic adult film blogger Apache Warrior was another distinguished adult film critic who endorsed Kaitlyn Gender: Based on a Not So True Story upon its commercial release, expressing how;
"This film is very entertaining and creative and it is one of the best films of the year. Jonelle Brooks is a very sexy woman who makes the viewers feel compassionate and horny for her. She becomes a heroine in our eyes…This movie is an uplifting one. I highly recommend this film which could win for Best Transsexual Release during awards season. Jonelle Brooks deserves Best Actress and Josh Stone for Best Director. AVN and XBIZ should consider nominating this film for Best Cinematography".
Kylie continues to perform in DVD feature releases throughout 2016 and was chosen to star in the Evil Angel series Hot for Transsexuals 2 which was directed by femdom performer turned director Aiden Starr. Kylie has also appeared in Coach Cockin' Kylie Maria for trans500.com, Superstar Snow Bunnies Crave Butt Sex for pure-ts.com and Monstercock Trans Takeover which was a collaboration between Pulse Distribution and Trans500 Studios.
Most recently Kylie has starred in the CX WOW Studios production Tranny Blowies 1 which featured Kimber James, Tasha Jones, Domino Presley, Dona Abelar, Kandy Loving, Kacy, Kendra Jones, Erika Love and Christian XXX.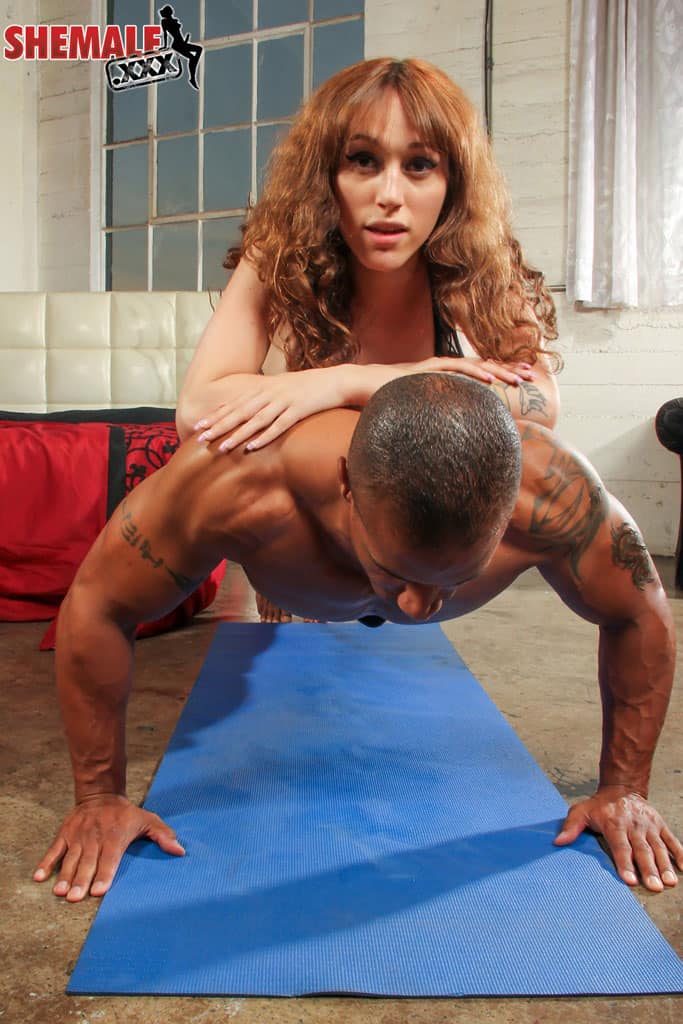 Kylie Maria : Official Solo Website
In December 2014 Kylie Maria became the first transsexual performer to launch her official solo website via the new and improved Grooby Network which was created in collaboration with ModelCentro. This innovative Grooby Network platform enabled Kylie to design and manage her own website and its wealth of downloadable and streaming content. As part of her new solo website, Kylie continues to host live cam shows with her adoring fans on a bi-monthly basis. Thrilled at this opportunity to interact with her fans in a more intimate setting, Kylie exclaimed during a Grooby Network press release how;
"I'm so excited, I've finally got my own place where I can interact with all my fans! In addition to all the great content I have planned, I also will available to answer questions from fans and keep you up to date on my life in the porn industry with the kind of personal perspective you won't find on other mega porn sites…
Steven Grooby also enthused about the unveiling of Kylie's official solo website, stating that;
"I'm extremely happy to be working with Model Centro who have built an amazing product which should appeal to many models and their fans…Kylie Maria has been one of the most popular performers of 2014 – she's beautiful, very sexy and enjoys interacting with her fans across social media so she's a perfect choice to be launching her own XXX website".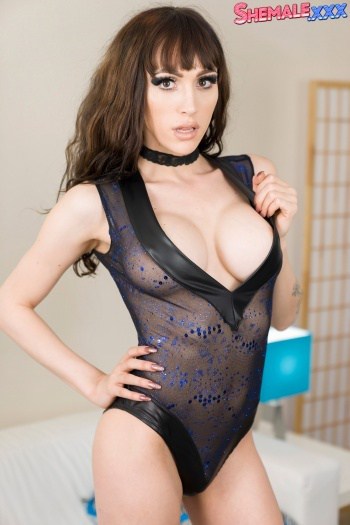 Kylie Maria : International Fan Following
Even though she has only worked within the adult entertainment industry for two years, Kylie has already amassed a devoted fan following across the globe. Kylie has attributed this international fan base to the fact that she spends so much time interacting with her fans via social media and adult cam sites. As Kylie explained during an interview with Transformation Magazine in June 2015;
"I think interacting with fans thru social media & my website are crucial. I love chatting with them & I think they really appreciate it. Also, you have to be good at marketing yourself. There's so many ways to do it now too. Try to use numerous outlets to get your face out there".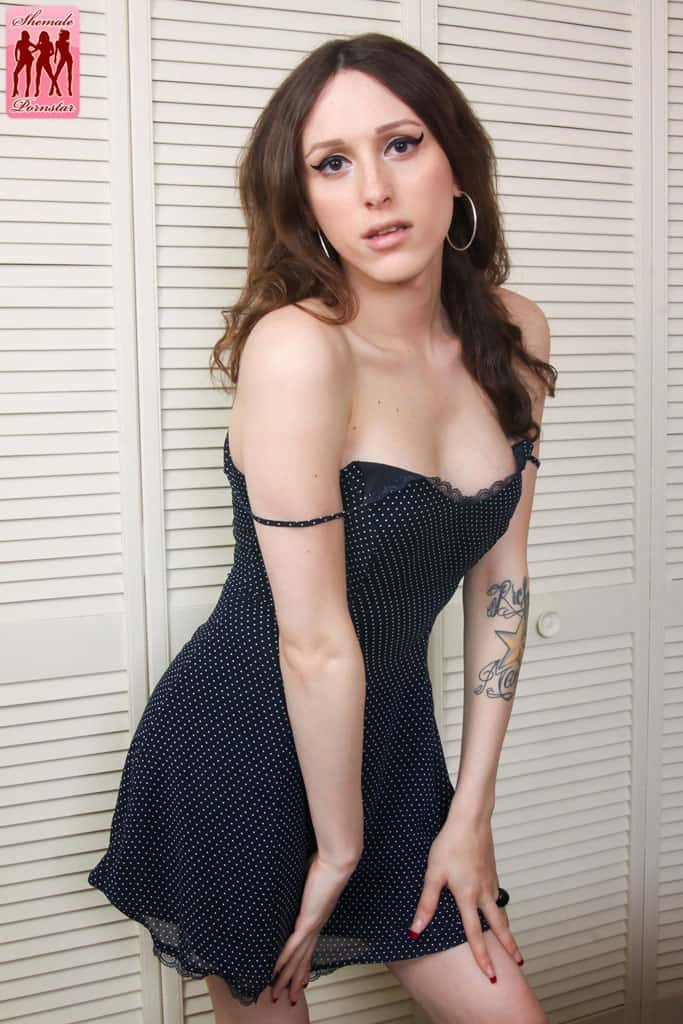 During this exclusive interview Kylie also offered some words of advice to aspiring adult film performers. As Kylie herself stated;
"Be yourself & be genuine! I think people can tell when you're being real & when you aren't. And like I mentioned previously, just try to get your face out there as much as you can. If you put the effort & the work in you can achieve it. Have fun with it, because what's the point of doing something you're not enjoying".
It is this amicable personality and honest approach, combined with her stunning looks and on-screen talents, that have attracted thousands of fans to support Kylie Maria's career over the years.
In addition to her online interactions, Kylie regularly attends adult film conventions such as the Exxxotica Expos and the annual Adult Entertainment Expo in order to meet and greet her loyal fans. Kylie has even hosted various exclusive nightclub parties and burlesque dance events which have enabled her to socialise with her fellow TS stars and interact with her fans from sunset until sunrise! One of Kylie's most popular hosting roles to date occurred in June 2016 when she hosted the "Trans All Star Party"  which was held at the EGO Providence Nightclub in Rhode Island. This exclusive nightclub event was organised in collaboration with TGirl Events and Kylie was accompanied by her friends Morgan Bailey, Tiffany Starr, TS Foxxy and Tara Emory who helped her to host this erotic extravaganza.
Another appealing aspect of Kylie Maria is her down to earth nature. For instance, Kylie is an avid gamer girl; when she isn't collaborating on her latest DVD feature release you will probably find her via the PS4 Network under her username 'kyliebabyy'! Kylie is also an ardent animal lover and both her Instagram and Twitter profiles are often adorned with pictures of Logan, her bulldog. So why not check out Kylie's official social networking channels listed below to learn more about this Italian-American porn superstar? You can even interact with Kylie Maria herself by attending one of her public or private adult-cam site sessions. Given that Kylie continues to shoot and promote new content on a weekly basis, we think it's safe to say that this brunette beauty's porn star career is only just warming up!
Social Networks
Official Blog Site : KylieMaria.xxx
Grooby Girls : Kylie Maria at Grooby Girls
TGirl Pornstar : Kylie Maria at TGirl Pornstar
TGirls.XXX : Kylie Maria at TGirls.XXX
Twitter : @kylieluvsyouuu
Chaturbate Profile : kyliemaria

Kink Profile : Kylie Maria BDSM & Femdom Content
Instagram: @tskyliemaria
Snapchat: tskyliemaria
Tumblr : kyliemaria.tumblr.com