Mona Wales
Mona Wales Twitter : @MonaWalesXXX  Kink : Mona's BDSM, Fetish & Femdom Content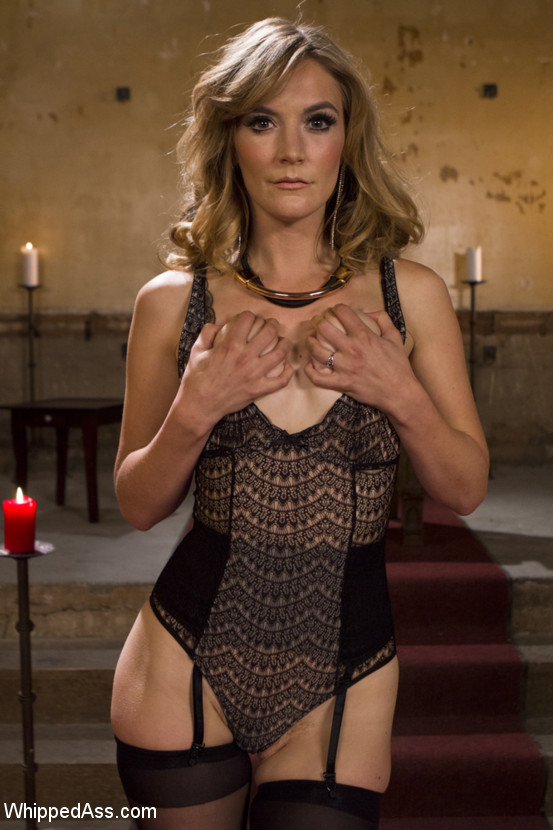 Mona Wales – Personal Info
Name : Mona Wales
Alias : Mistress Mona
Date of Birth: March 14th 1985
Home Town : San Francisco, California (USA)
Measurements : 36B – 26 – 34
Bra/ Cup Size :  36B
Boobs :  Natural
Height : 5'9 (1.75m)
Shoe Size : Women's 7.5 (US)
Hair Colour : Blonde
Eye Colour : Green
Years Active : 2013 – present
Number of Movies : 75+
Born and raised in the Golden State of California, Mona Wales is a stunning adult entertainment personality who has been captivating fans of femdom pornstars since 2013! With merely three years of experience appearing in pornographic productions, Mona Wales has successfully directed, produced and performed within many amazing Brazzers, MILFED and Wicked Pictures porn scenes. Moreover, Mona Wales established a prominent reputation within the BDSM community for generating content which incorporate all aspects of the fetish lifestyle as well as attracting the attention and adoration of fans of lesbian, bisexual and trans porn.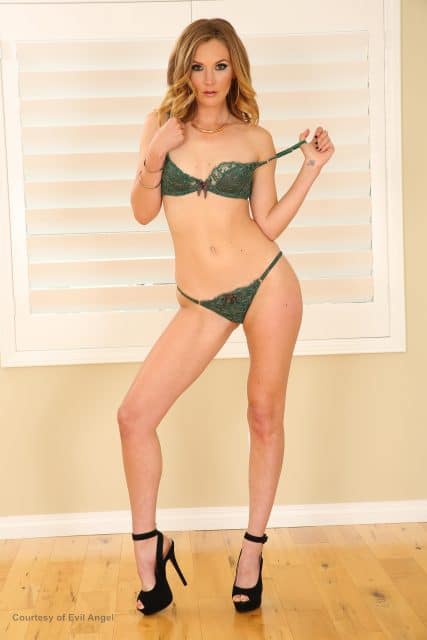 Mona Wales in Filthy & MILFy – Evil Angel – Adult Empire Galleries
Before she began to take the adult entertainment industry by storm, Mona Wales was a fairly quiet and unassuming girl who had originally intended to pursue a career in graphic design. During a "Twenty Questions With Mona Wales" Fleshbot interview conducted in December 2014, Mona Wales revealed some personal insights about her childhood, noting how during her high school years;
"I was a weirdo that kept to myself for the most part. I really liked reading. And I worked in the library at my school. I had a bad habit of cutting school with my kid sister almost every day. And we would hang out in the city library reading together, drawing pictures and taking photographs and developing them in a darkroom we had built in our closet…I wasn't super into dating or anything. But I was very curious about sex and convinced my gay pot dealer to take my virginity on my 16th birthday".
Despite this sexual curiosity, Mona Wales completely uninformed about porn and the potential of a promising career within the adult entertainment industry. As Mona Wales conveyed during her 2014 Fleshbot interview;
"I wasn't into porn before I got into the industry. I was into the idea but I never developed the practice of watching it. My sister makes fun of me for the fact that I had never even watched porn before I starting making it.  Now that I am in the industry I really get into watching all kinds of porn. Dana DeArmond is my favourite performer, the way she blends comedy sexuality and satire in her performances is absolutely captivating to me".
As a result, Mona Wales pursued a career in graphic design but always remained curious about the BDSM nightclub scene in California. Unhappy with working a restrictive office job and eager to learn more about the fetish lifestyle, Mona Wales responded to a Craigslist job listing for dominatrixes. As Mona Wales mentioned during a December 2015 Cosmopolitan magazine article;
"I was working in graphic design and I was miserable. Because I was being bossed around and had to redo all of my projects a million times to please other people. I went looking on Craigslist for a new job and I saw an ad that said, 'Hiring a dominatrix, will train'. I responded kind of on a whim because I thought it would break up the mundane life that I was living. It turned out that I was really good at it and loved it and liked the lifestyle. And I never looked back!".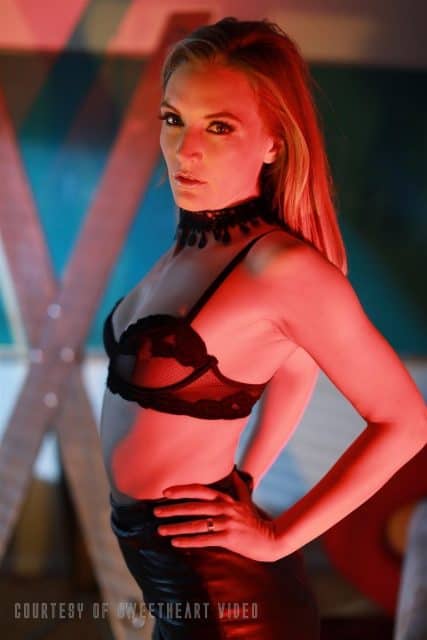 Mona Wales in Reform School Girls – Sweetheart Video – Adult Empire Galleries
Mona Wales discussed this life changing moment in greater detail during a May 2016 TS Dreamland interview, divulging that;
"I got into porn just by happenstance because I live very close to Kink.com and I was involved in the BDSM community. So it seemed like a really fun thing to do and I enjoy making porn so much that it has never really ever felt like a job and I don't feel the pressure to succeed in the way that I would if I was like committed to a career…My first scene came about because I had applied to Kink.com and I was asked to shoot with Franchezka for their website TS Pussy Hunters and it was the best day of my life".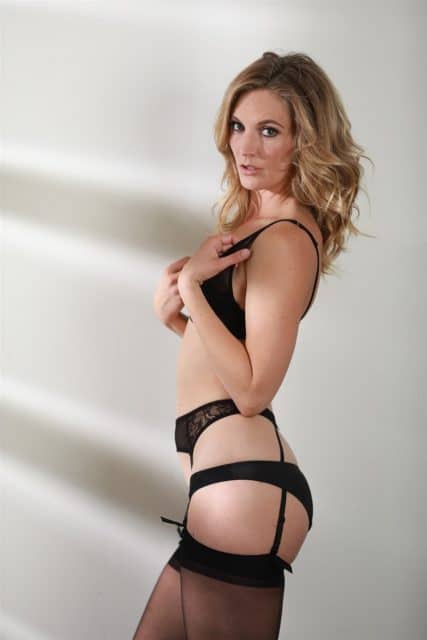 Mona Wales in Interracial MILFs Volume 2 – Dark X – Adult Empire Galleries
Mona Wales : Adult Film Career
In August 2013 Mona Wales shot her first ever adult sex scene with transsexual performer Mistress Franchezka which was released as part of the TS Pussy Hunters web series. Titled "Brand New, Never Shot Before Mona, Fucks the Lovely TS Franchezka", Mona would go on to appear in a total of nine episodes within the TS Pussy Hunters series alongside seasoned trans pornstars Venus Lux, Kelly Klaymour, Isabella Sorrenti, Natassia Dreams, Brenda Von Tease, Kelli Lox and Tiffany Starr.
A pivotal moment in Mona's adult film career occurred in October 2014 when she starred alongside Penny Pax in Le Dragon Rouge. Distributed as part of Kink.com's Whipped Ass series, this popular pornographic production enabled Mona Wales to work with her femdom idol Maitresse Madeline Marlowe. Ever since Maitresse Madeline discovered Mona Wales via a Halloween feature shoot for FootWorship.com, Mona has conveyed within numerous AVN press releases that;
 "Madeline has been a source of inspiration to me not only as fem domme but as a professional, pornographer and person…She taught me almost everything I know about being in front of the camera and given me the opportunity to grow as a performer…I'm so proud of this movie…Maitresse Madeline's unmatched aesthetics, combined with a spectacular script by Malcolm Sherwood, and amazing performances by Penny Pax, Wolf Hudson, and Daisy Ducati created a truly magical film!".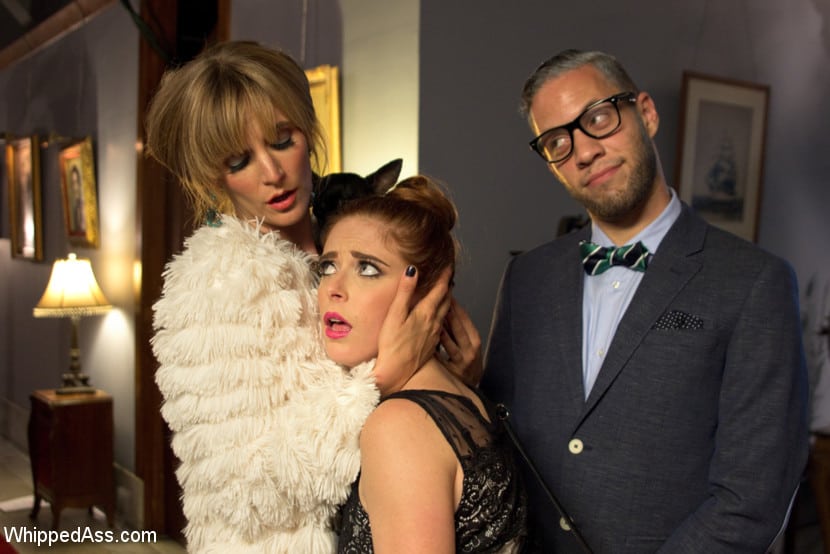 During an AVN press release , Maitresse Madeline also enthused about working with Mona Wales, exclaiming;
"This woman. A muse among muses. I wish I could put her in all of my films".
Shot in San Francisco over the course of three days, this occult themed porn production was extremely popular amongst Mona Wales and Maitresse Madeline's fetish followers. In fact, Maitresse Madeline's directing style, alongside Mona Wales and Penny's raunchy performances, were even accredited with a "Role Play Femdom Scene/Clip of the Year" accolade at the 2015 Femdom Awards. It also received nominations for "Dungeon/Bondage Scene of the Year" and "G/G Femdom Scene of the Year" at the 2015 Femdom Awards. Mona Wales expressed her gratitude upon receiving these Femdom Awards nominations during an AVN press release, exclaiming;
 "I am thrilled and honoured to receive these nominations…I am so grateful for Glenn King for creating this event; there are so many talented individuals in this community, who deserve recognition for their hard work".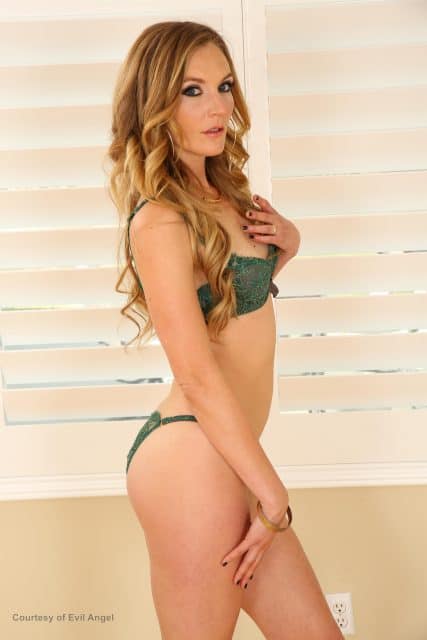 Mona Wales in Filthy & MILFy – Evil Angel – Adult Empire Galleries
In March 2015 Mona Wales was able to shoot once again with her idol Maitresse Madeline Marlowe and prominent BDSM director Aiden Starr when she featured in the Kink.com compilation title Divine Bitches 9. Soon after the commercial release of Divine Bitches 9, Mona headed to Europe in April 2015 in order to embark upon an overseas sex shooting tour. During this month long tour Mona Wales visited Madrid whereupon she filmed ten sex scenes for Kink.com's Public Disgrace series. Speaking about this upcoming tour in a March 2015 AVN press release, Mona Wales proclaimed;
"I cannot put into words how thrilled I am for this trip…I am so grateful to Steve Holmes for inviting me. This will be my first trip to Europe, and it is a real dream come true…I'm so happy my fans and supporters are as excited as I am. They've started a little Twitter hashtag for me: #MonaWalesDoesEurope. And have been sending me recommendations of things to do and studios to shoot for. I can't wait!".
In fact, Mona Wales enjoyed this European shooting tour so much that she has planned to embark upon her own cross-country road trip/porn tour in the style of Tanya Tate's Sex Tour Of Ireland. As Mona explained during her recent TS Dreamland interview in 2016;
"I bought myself an RV for my 30th birthday. And I am going to take a cross-country road trip and shoot porn all over this great land…I am continuing to shoot regularly for Kink.com and I am working on this cross-country project. So I'm hoping to have it be a really interactive experience for all live streams. Driving across the country with some of the hottest porn stars and getting into adventures".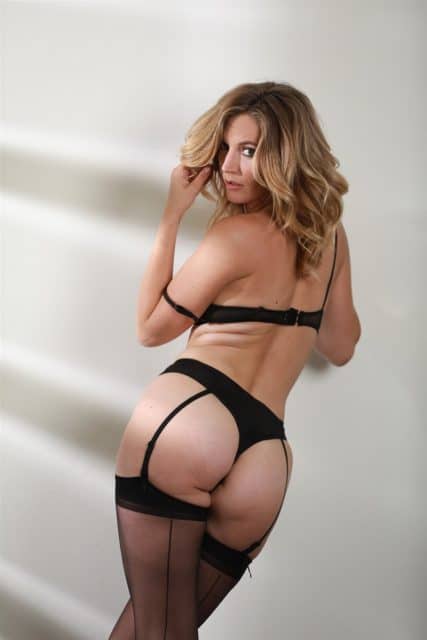 Mona Wales in Interracial MILFs Volume 2 – Dark X – Adult Empire Galleries
After returning to the United States in May, Mona went on to appear in Aiden Starr's groundbreaking porn production Bisexual Pick Ups. This landmark DVD served as the first Evil Angel production ever to feature straight/gay three-way sex scenes.  When she was asked about working with Aiden Starr during her 2016 TS Dreamland interview, Mona Wales enthused how;
"Aiden Starr is my hero. It is an honour to work for her. Even though I consider her to be a friend of mine and I shot with her before, I am still intimidated by her. She is cool enough to not hold my sheepishness against me and cruel enough to enjoy it. She is great and encourages me to spout the weirdest shit I can come up with. However, she is the ultimate top and I got the idea of making Ruckus snort his own cum because I had seen her do it before. She is an inspiration to me".
In fact, during this TS Dreamland interview Mona Wales discussed how Aiden Starr and Maitresse Madeline Marlowe are her femdom idols;
"I have already touched on this but Maitresse Madeline because she is an aesthetic visionary. Her movies have this colourful sheen and are so highly stylized. She is also the first person to believe in me as a performer. My career would simply not exist without her.  Aiden Starr because she is a motherfucking powerhouse. She walks this amazing line because she is at once a complete sexual psychopath and an amazing down to earth business person.  Dana DeArmond because she is simply the wittiest person in porn. I have only met her in passing but fuck man she really left an impression on me".
Over the years Mona Wales worked with some of the biggest names within the trans porn genre. For instance, in January 2016, Mona collaborated with renowned adult film director Buddy Wood and popular TS porn stars Aubrey Kate and Kelli Klaymour on the Grooby Productions DVDs SM Shenanigans. Some of Mona's most popular trans porn productions include Rogue Adventures 40, Bisexual Pick Ups and the TS Pussy Hunters series.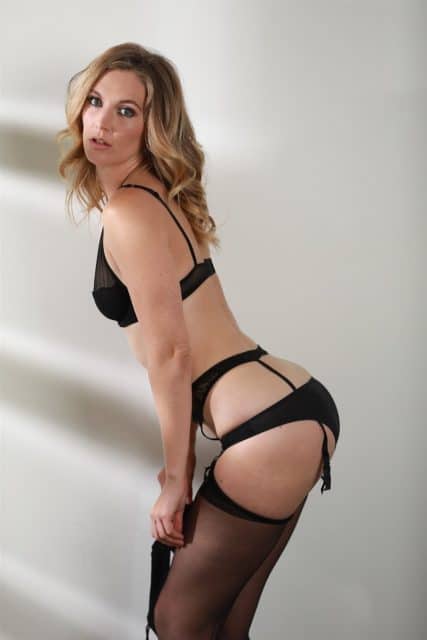 Mona Wales in Interracial MILFs Volume 2 – Dark X – Adult Empire Galleries
By appearing within these fan-favourite web series and critically acclaimed porn productions, Mona Wales has been able to collaborate with talented performers, directors and producers who hail from some of the adult film industry's most prominent LGBT and femdom production companies including Evil Angel, Grooby Productions, Kink.com, Adam & Eve, Third World Media and Severe Sex. These adult film performances have also earned Mona Wales multiple adult film award nominations including;
2015: Femdom Awards winner "Role Play Femdom Scene/Clip of the Year" Le Dragon Rouge (with Penny Pax)
2015: Femdom Awards nominee "Domme of the Year", "Dungeon/Bondage Scene of the Year" Le Dragon Rouge  (Part 2) and "Girl/Girl Femdom Scene of the Year" Le Dragon Rouge
2016: Transgender Erotica Awards winner "Best Non TS Female Performer"
2016 AVN Awards nominee "Biggest Web Celebrity"
2019: XBIZ Awards winner "Best Actress – Couples-Themed Release" Insomnia
Mona Wales expressed her immense gratitude upon receiving these prestigious adult film award nominations during her May 2016 TS Dreamland interview. In particular, Mona Wales cited her 2015 Transgender Erotica Awards win for "Best Non TS Female Performer" as one of the highlights of her adult film career;
"Winning the TEA was perhaps the most in emotionally significant event in my porn career. I was surrounded by my best friends and mentor. And I am so grateful to have received it…I think that it is always been a very popular genre. And I think that TS porn is started to evolve. And we're seeing lots of different kinds of sexualities represented and I think that the consumers are clamouring for that…I don't really get a lot of awards or nominations because I work in smaller niches of the industry. But any recognition is very meaningful and I am deeply appreciative of it".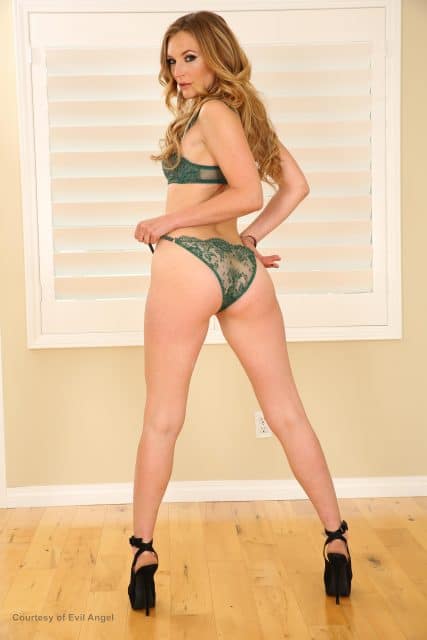 Mona Wales in Filthy & MILFy – Evil Angel – Adult Empire Galleries
Mona Wales : Directorial Debut
After appearing in over 75 BDSM sex scenes which were successfully distributed online and via DVD feature releases, Mona Wales decided to broaden her creative influence and embarked upon a thriving directing career.
In February 2015 Mona Wales made her directorial debut with the release of The Sadist is Present; an extreme BDSM girl/girl sex shoot for TopGrl.com. This online sex scene incorporated a diverse array of creative influences ranging from BDSM porn to performance art. Mona Wales discussed with AVN reporters how she had been inspired by the work of performance artist Marina Abramovic. As Mona Wales puts it in her own words;
"Performance art and BDSM pornography have a lot in common…They both often deal with nudity and masochism, and they both become unbearable when taken too seriously by the viewer. I knew I wanted to shoot something which concerned performance art, because I knew of Intersec's background. Marina [Abramovic]'s work fit the bill perfectly. As it is all about testing one's physical and mental limits".
Mona Wales's successful directorial debut was swiftly followed by her sophomore release Fat Little Whore in April 2015. This TopGrl.com production starred Ella Nova and Mona Wales in a 46 minute BDSM sex scene. It was centred around the concept of a femdom personal trainer and her submissive client. Mona exclaimed about this project during an AVN press release, noting how;
"This was such a fun scene to shoot!…Ella Nova is a friend of mine, and one of my favourite people to work with. She brings so much energy, intensity, humour, and personality to her scenes. All of those qualities are exploited to the fullest, as she exerted extreme amounts of physical energy. Bouncing on dildoballs and running around in public. All while having a vibrator shoved up her cunt…Ella was to laugh at herself, even as I mocked her beautiful, fit body. Her strength and vibrancy are amongst her sexiest qualities".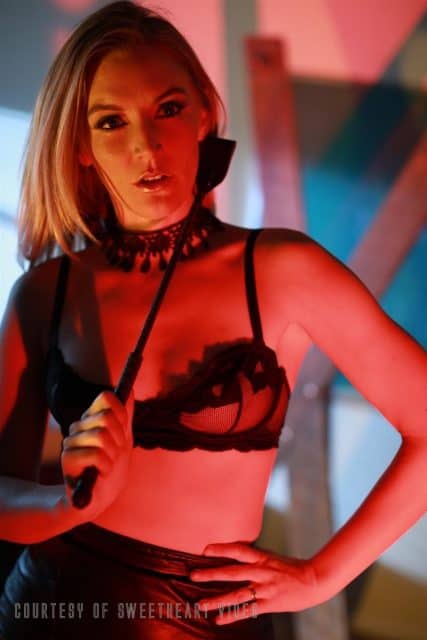 Mona Wales in Reform School Girls – Sweetheart Video – Adult Empire Galleries
In February 2016 an AVN press release announced that Mona Wales had signed with Grooby Productions as a series producer and in June 2016 Mona Wales made her Grooby Productions directorial debut with the Grooby Platinum DVD Real Fucking Girls. This highly anticipated DVD series comprised of five saucy scenes featuring transsexual performers Aubrey Kate, Natassia Dreams, Kelli Lox, Jane Starr and Tori Mayes alongside cis women Daisy Ducati, Ella Nova, Simone Sonay, Bella Rossi and Amarna Miller.
Directed by Mona Wales, filmed by AJA Porn, and featuring set design by Echo November, script editing by Siouxsie Q and a behind-the-scenes documentary that was filmed by Lilith Lux, Real Fucking Girls was unveiled to the public at an exclusive screening event hosted within Grey Studios in North Hollywood. This saucy screening event involved a party and Q&A session with the film's TS and female porn stars. It consisted of an exclusive 40 minute edited screening of the 105 minute DVD series with an introduction provided by Mona Wales herself. Speaking to a crowd of 60 fans, friends and co-stars, Mona enthused how;
"This movie was like a child I had with all of my best friends, and I just want to thank everyone for participating…It was a collaborative effort and I hope you enjoy it…If you have any questions, or would like to see various body parts, just ask…My friend Kelly Klaymour, who was the production assistant. And we started making movies together and we just wanted to make something that reflected something closer to our reality…I made this DVD because, I mean, the majority of my work has actually been trans-lesbian scenes, not through any intention. It's just that's what happened; like femdom and trans-lesbian".
Real Fucking Girls was based on many of the performers' real life romantic relationships. During this illustrious screening event one of the film's stars, Jane Starr, explained during the Q&A session how;
"For me, my story really happened. And by 'really happened,' I mean I wanted it to happen and it did…I was in religious studies in college and I was doing a project. And I remember I had to ask this really hot preppy girl, and I was like, 'Everyone in here is an idiot. We need to do this, obviously. Will you partner with me?' And she actually said, 'I don't know'.
And I was like, 'Why don't you fucking take 24 hours to think about it, bitch?' Then she said 'Yes.' Did I want to bang her? Of course! But did it really happen? No. But did I have my imaginary revenge fuck? You saw it…I feel that not holding transsexual porn up to the same standards that it has been held up to. And even taking it beyond that, is so important to the expansion of our industry and our reach, audience-wise".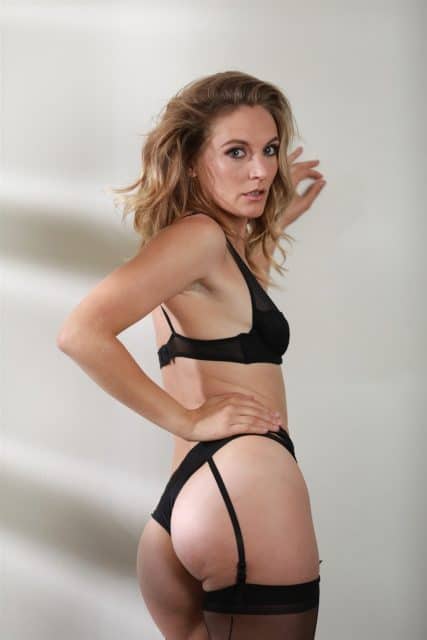 Mona Wales in Interracial MILFs Volume 2 – Dark X – Adult Empire Galleries
It was revealed during this Q&A session that Mona Wales had encouraged her performers to ad-lib their own dialogue and sexual positions throughout the filming of Real Fucking Girls. This refreshing stance and incredibly liberating directing style was praised by Natassia Dreams at the premiere;
"For an artist and a performer for many years, it's very rare that someone just gives you free rein to do whatever you want. Whatever you feel, whatever turns you on; not just what angles you have to shoot. Not just wherever the money shot has to be…That was a first for me as a performer for many years. Mona just said, 'Ladies, have fun. Do whatever you want to do. Do whatever you enjoy. I want to see what you like to do to have fun'. And that for me was a once-in-a-lifetime opportunity".
Mona Wales discussed her joy at directing her first pornographic production in greater detail during her recent TS Dreamland interview. Elaborating upon the production process as a whole as well as her motivations regarding the selection of her cast and crew, Mona Wales expressed how;
"I always dreamed of taking on bigger projects. So when Grooby gave me the opportunity, I just jumped on it. I am so grateful to Steven and everyone at Grooby for all of the support and creative freedom that they've given me. And I think that we have made something very special together…Real Fucking Girls tells the true stories of all of real life lesbian hook ups. We shot it all in San Francisco over 2 1/2 days. Each scene tells a story written by the performer. All of the scene partners chose each other to perform with, so there's a lot of authentic chemistry.
It was really fun to be on set with people who were really into each other. And really passionate about what they were making because it was their project as much as it was mine. Also, this movie was made entirely by women. It was lensed by trans videographer Aja Porn. The production manager was Kelly Klaymour. Stefani Special was our production assistant. Echo November designed the sets. And it was edited by Lilith Luxe and the script editor was Suzie Q. You had babes on both sides of the camera, so it was a really comfortable creative silly fun environment to work in…
I knew that I wanted to work with Natassia Dreams because she's been such an influential person in my career. I also felt like I wanted to cast women that were actually into women. And due to the of the nature of the script, I needed to choose people whose lives I knew something about. And felt comfortable asking them to share their personal stories for this piece of pornography. I knew more about the crew that I wanted to use. I had admired Asia's work for very long time. And I had worked with Kelly on other projects and I knew that we were a great team.
Also Lilith is my favourite editor and she has cut some of my favourite movies. So I knew that if by any chance we had messed up during the shooting of this project, I knew that she would be able to fix it and pull it together. I was nervous because this was my first big directing project. And I wanted to surround myself with experts I could learn from…I really do love the writing. And making this project was something like having a baby being with my fifteen closest friends after an intense orgy. Watching ideas come to life and collaborating with such amazing women was the most fulfilling thing I have ever done".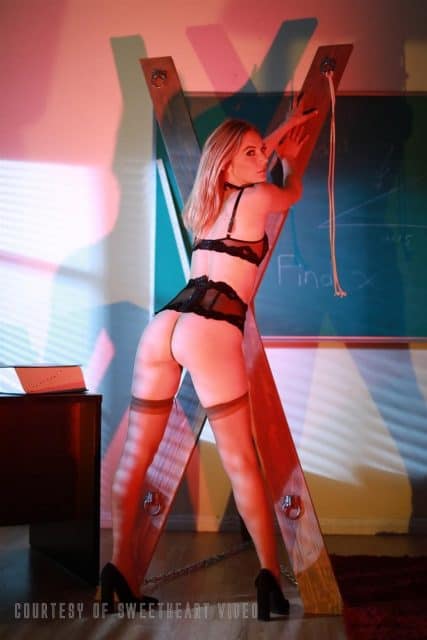 Mona Wales in "Reform School Girls" from Sweetheart Video at Adult Empire Galleries
Mona Wales : Erotic Professional Wrestler & Lifestyle Blogger
In addition to her cinematic exploits, Mona Wales continues to appear in Kink.com's Ultimate Surrender erotic wrestling extravaganza. These innovative Ultimate Surrender wrestling exhibitions have a unique set of fighting rules that add an erotic twist to conventional competitive wrestling practices.
Winners and losers within the erotic wrestling ring are determined based upon an official scoring system. With "Control Points", "Shame Points" and "Style Points" being awarded to performers based upon their wrestling prowess, domination tactics and alluring fighting style. Each match consists of three wrestling rounds and one "Sex" round. As matters stand Mona is a proud member of Kink.com's Ultimate Surrender erotic pro-wrestling team and revealed during her 2014 Fleshbot interview how;
"I have the most unadulterated fun shooting Ultimate surrender. Wrestling and fucking hot girls in front of a live audience is my favourite way to spend a Friday night".
Mona is also a keen lifestyle blogger; frequently posting content via her official website. Moreover, Mona Wales appears in several informative video clips and insightful blog posts for Kink.com. In December 2015 Mona Wales also featured in a Cosmopolitan magazine article titled "Everything You Ever Wanted to Know About Foot Fetishes, From a Woman Who Has One". This article was created as part of Cosmopolitan's "Sex Work" weekly series that showcases the careers of women working within the adult entertainment industry. Mona Wales utilised this article to inform Cosmopolitan readers about her work as a professional dominatrix and offered illuminating personal insights into foot fetishes and the BDSM scene. During this article Mona Wales explained that;
"As a domme, you get insight into how big of a deal a [foot fetish] is to people, because most folks won't tell you exactly what they need from your feet in public for no reason. I wasn't super interested in feet in my personal life. But when I realized the power they had and that I was walking around on a gold mine, I started to pay attention. A traditional foot worship session involves giving your feet to somebody to play with and rub and lick and hold and admire.
That's the basic thing is just offering your feet to someone. But foot fetishes are wide and deep and not very simple. The partner that I'm with now is an 'everything' type. The dirty feet, the clean feet. Or the pretty feet, the ugly feet. The arches, the socks, the shoes, sandals. Everything that's associated with feet is sexualized in some way. And like with all sex acts, you can only [figure it out] by asking and experimenting and communicating…
It's the most common fetish and most prevalent in the BDSM fetish world….I think sometimes we have a foot fetish without even knowing it. I think a lot of women who are shoe shopping, 90 percent of them have a foot fetish. If you're that obsessed with shoes and buying them and how your feet look in them. And you like to line them all up. And they make you feel better. That's a foot fetish! When you have an unhealthy relationship with your shoe collection, you're a foot fetishist…
I highly recommend women dating men with foot fetishes because it's the easiest form of conflict resolution. When my partner and I are in an argument, I take out my feet and I put them on the table and I wink them, which means scrunch them up and point them, and everything's dropped. It would be the equivalent of maybe getting on your knees and sucking their dick. [Laughs.]…
My mentor Madeline taught me the importance of having a strong core for foot jobs. When you're giving a foot job, you're essentially moving your feet up and down for hours and it works your core…There's one other thing about safety thing that people should know. There are fungi on feet, and when you're putting your mouth on feet and feet in mucous membranes, and there are cuts and things, you can get infections and STIs. I've never had it happen to me, but it's something to be aware of. I don't want people to think they can start putting feet wherever they want without consequences. There are safer sex practices. And the great thing about condoms is that they fit over feet really nicely. When in doubt, slap a condom on your foot!".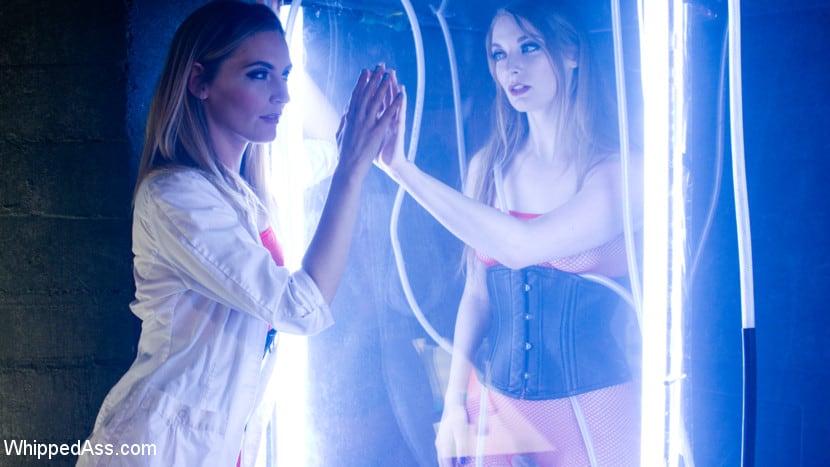 During this article Mona Wales also discussed how she met her current partner who actually has a foot fetish. Mona Wales divulged that;
"I met my partner walking my dog in San Francisco. I told him I was about to go get a pedicure. And I did tell him I was going to make Internet foot pornography the next day. I knew at that point what he wanted to do. He was like, 'Don't go. I'll come over and do your feet for you'. He brought over a belt sander and all of these implements. And he sanded my feet and gave me a pedicure. And we fell in love. Now we're engaged!". 
In this manner, Mona Wales is happy to teach curious onlookers to the fetish lifestyle. For instance, in February 2015 Mona Wales taught three classes titled Dominance & Submission Scenes, Seductive Sensory Deprivation and Lifestyle Dominance & Submission during a four-day BDSM symposium within Kink.com's San Francisco headquarters.
Titled "Fifty Skills of Grey", this symposium was presented by Mona Wales, Siouxsie Q and Jiz Lee. It consisted of a series of seminars which taught the basics of BDSM to inquisitive attendees. These seminars offered attendees an exclusive glimpse into the lives of professional dommes, subs and switches. This innovative BDSM was discussed in detail within a Daily Dot article titled "What a kink dungeon taught me about BDSM". Attendee and Daily Dot blogger Julia Carrie Wong reported within this article how;
"When Mona Wales, a Kink performer and professional dominatrix, described her experience being urinated on in front of a huge crowd at the Folsom Street Fair, I found myself comparing her tale of trepidation, determination, and elated achievement to any other kind of physical challenge. I believed her when she said, 'Degradation is a source of power'".
Prior to co-hosting this sexy symposium, Mona Wales promoted Fifty Skills of Kink by appearing on the cover of AfterDarkSF. It is a live adult entertainment and nightlife magazine. This San Francisco-based publication also showcased Mona Wales' BDSM talents via an illuminating pictorial section that was printed within their February issue. Talking about AfterDarkSF to AVN in 2015, Mona Wales stated;
"I'm so thrilled to have been featured in AfterDarkSF!…It's a great magazine. Which points the SF crowd in the right direction for late night and NSFW entertainment. And they're definitely pointing people to the 'Fifty Skills of Grey' symposium this month. I'm looking forward to seeing everyone at the Armory next weekend!".
All in all, Mona Wales is a fantastic femdom performer, director and producer. Mona Wales is also a BDSM blogger and professional dominatrix who continues to mesmerise thousands of fans across the globe. Due to her formidable femdom talents, alluring beauty and captivating charm, Mona Wales attracts new waves of ardent followers with every passing day. When asked during her 2016 TS Dreamland interview if she would recommend some of her hottest adult film hits to fetish fans may have just begun to discover her extensive BDSM portfolio, Mona Wales suggested;
"My first femdom release 'bitch boy in a barn'. My first femdom DVD release 'Knock You Down a Peg' by Aiden Starr. And the Halloween feature that I shot with Penny Pax 'Le Dragon Rouge' for if nothing else the martini shot. My first gangbang that I came up with the concept for and got uninvited to my high school reunion over 'Mona Wales Crowned Queen of Cock'. And 'Farting Party Girl' by Xcentrica.com wherein I ACTUALLY fart glitter".
If you'd like to discover some of these BDSM adult film classics for the first time, or if you'd simply like to revisit some fond favourites featuring Mistress Mona Wales, you can use the social media links provided below to visit all of Mona Wales' official social networking profiles. Mona Wales herself has often enthused that;
"I love my fans because they are members of my tribe. That is to say they are perverts just like me! My fans remind me every day that it's OK to be as weird as I want to be. That kind of acceptance feels wonderful…I don't know if I am a porn star. I have been in a number of porn movies. But I am not a star by a long shot. I love making porn because it is a creative outlet. And it's an awesome venue for me to share some of my ideas about sex, life and the world we live in".
So why not visit Mona Wales's Twitter profile today or strike up a conversation with this alluring BDSM star via one of her public or private adult cam-site sessions? Become a devoted member of the Mona Wales tribe today!
Mona Wales – Social Networks
Twitter : @MonaWalesXXX
Kink : Mona Wales BDSM, Fetish & Femdom Content
IMDB : Mona's Filmography
The Nude : Mona at Nude EU
Babepedia : Mona at Babepedia
Fapnado : Mona Wales
If you would like to discover more gorgeous femdom mistresses like Mona Wales, check out our Top Femdom Pornstars article