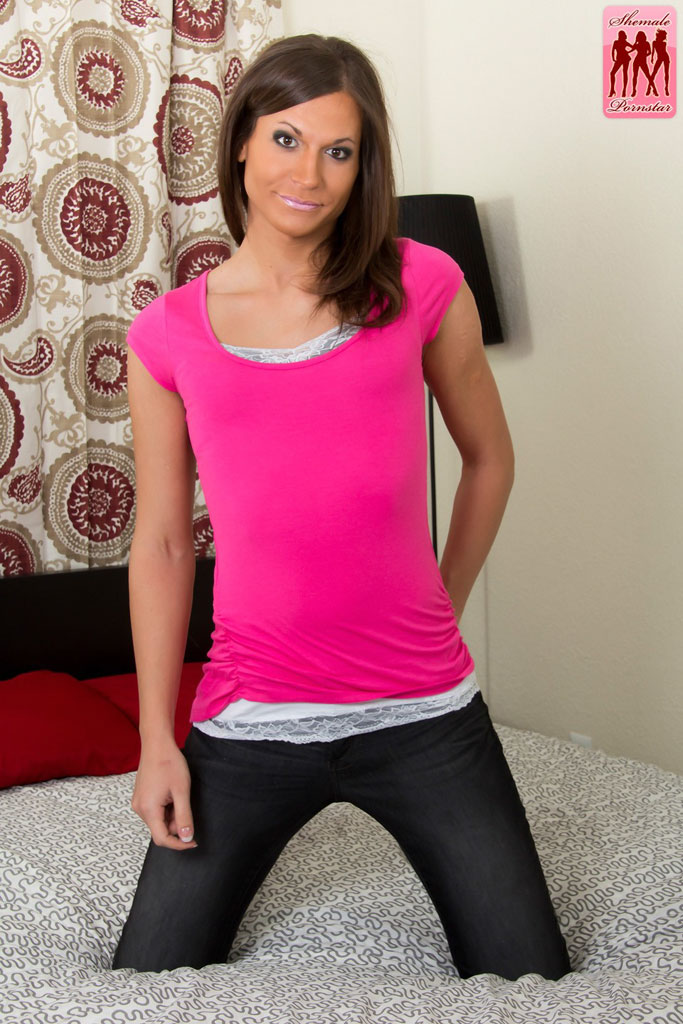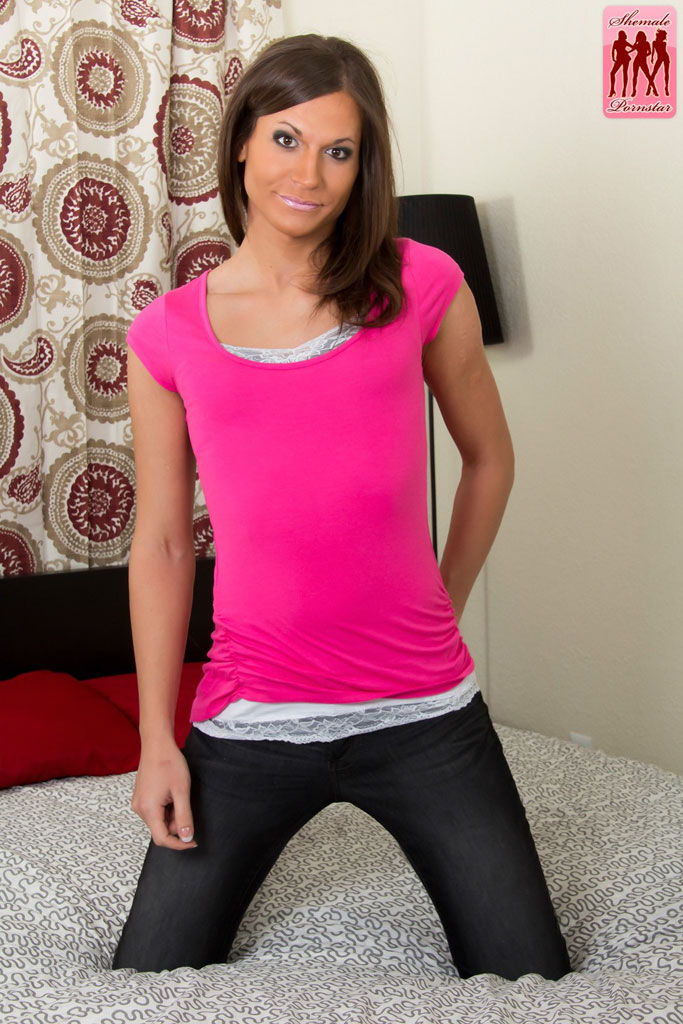 Michelle Firestone at TGirl Pornstar
Michelle Firestone – Personal Info
Name : Michelle Firestone
Date of Birth: October 21st
Star Sign : Libra
Hometown : Akron, Ohio (US)
Height : 6'0 (1.82m)
Hair Colour : Brunette
Eye Colour : Brown
Years Active : 2013 – present
Number of Scenes : 10+
Meet Michelle Firestone; a stunning TS pornstar and webcam model who won "Best Scene" at the 2015 Transgender Erotica Awards! Born and raised in Akron, Ohio, brunette beauty Michelle Firestone made her adult film modelling debut in August 2013 when she filmed a saucy solo scene titled Michelle Firestone Strokes For You for the Grooby Network porn site Grooby Girls and a hot hardcore scene titled Michelle Firestone And Morgan with Morgan for the Grooby porn site TGirls XXX. Both of these sizzling scenes were directed by famous adult film cinematographer Remy who has since collaborated with Michelle on her sensational October 2013 Grooby Girls solo scene Stunning Michele Firestone.

Michelle Firestone was crowned as Grooby Girls' "Model of the Month" in September 2013 and she proceeded to star within a wealth of sultry solo scenes for Grooby Girls including Sexy Michelle Firestone Jacks Off! in February 2014 and Hung and Horny Michelle Firestone in May 2014 that were both filmed by Radius Dark. Michelle has also worked with prominent porn director Radius Dark on several sizzling TGirls XXX hardcore scenes such as her December 2013 Firestone Takes Two! three-way sex scene with Geffry and Tek Maddox, her January 2014 Ticked Pink! solo sex-toy themed shoot, her April 2014 Michelle Firestone & Nina Lawless Foursome group sex scene with Nina Lawless, Ruckus and Sebastian as well as her June 2014 Hung Angel! solo scene.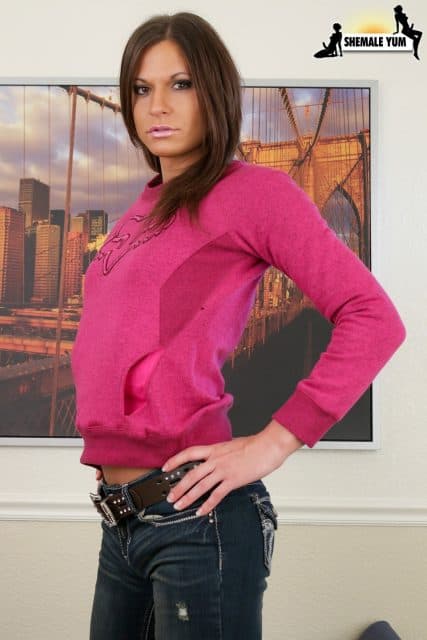 Michelle Firestone at Grooby Girls
In addition to her captivating collaborations with Remy and Radius Dark, Michelle Firestone has also filmed some compelling web content with award-winning cinematographer Blackula. To date, Blackula has filmed Michelle's spectacular solo sex scenes Michelle Firestone's Morning Wood! and Michelle Firestone's Pink Stripes! that were both distributed via TGirls XXX in April 2015, as well as Michelle's TGirls XXX hardcore sex scenes with Robert Axel in July 2015 titled Michelle Firestone Rides Axel's Big Cock and her raunchy TGirls XXX hardcore sex scenes with Chad Diamond in December 2015 titled Michelle Firestone & Chad Diamond Rough Sex. Michelle and Blackula have since collaborated on some sizzling solo sex scenes that were distributed via Grooby Girls in February 2016 and March 2016 titled Heritage Model #4 – Michelle Firestone and Michelle Firestone Enjoys Dildo Play.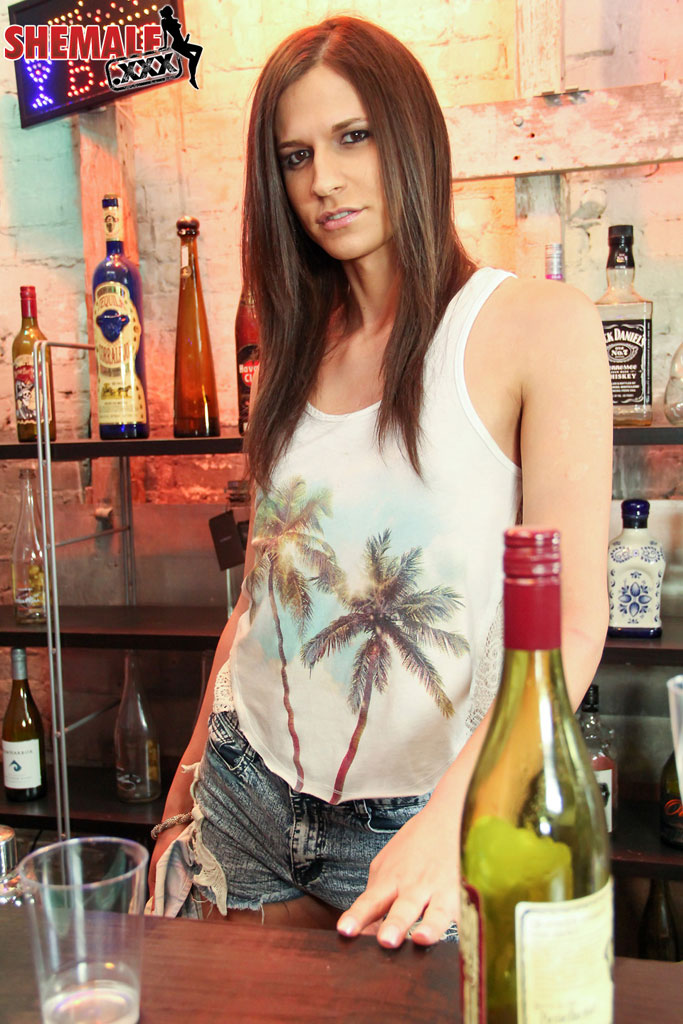 Michelle Firestone at TGirls XXX
After filming a wealth of compelling web content for the Grooby Network porn sites Grooby Girls and TGirls XXX, Michelle Firestone also began to film for the fan-favorite porn sites TGirl Pornstar, Bob's TGirls, Trans 500 and Two Tgirls. In fact, Michelle filmed some terrific transbian scenes with Candi McBride for the porn site Two Tgirls in November 2016 titled Clumsy College Intern Gets Fucked and College Gossip Girls Fuck At Slumber Party which have both been featured within the DVD compilation title Two TGirls Volume 1 (2017). This terrific transbian porn production also includes some saucy sex scenes between sexy TS pornstars Korra Del Rio, Casey Kisses and Chelsea Marie. Michelle's online sex scenes have received high praise from fans and film critics such as Caramel Black who sincerely expressed via caramelstgirls.com in February 2015 that;
"No one I've ever seen in the adult industry puts more of themselves into their work than Michelle Firestone. This Ohio native creates a stir in my loins every time I see that she's done something new. Her new solo masturbation video on Bobs-Tgirls is one of the most gonzo solo scenes I've ever seen on the site and it's not for the mild. If you're in the mood for extreme dildo penetration from a mid-twenties megastar, you're not going to want to miss this one".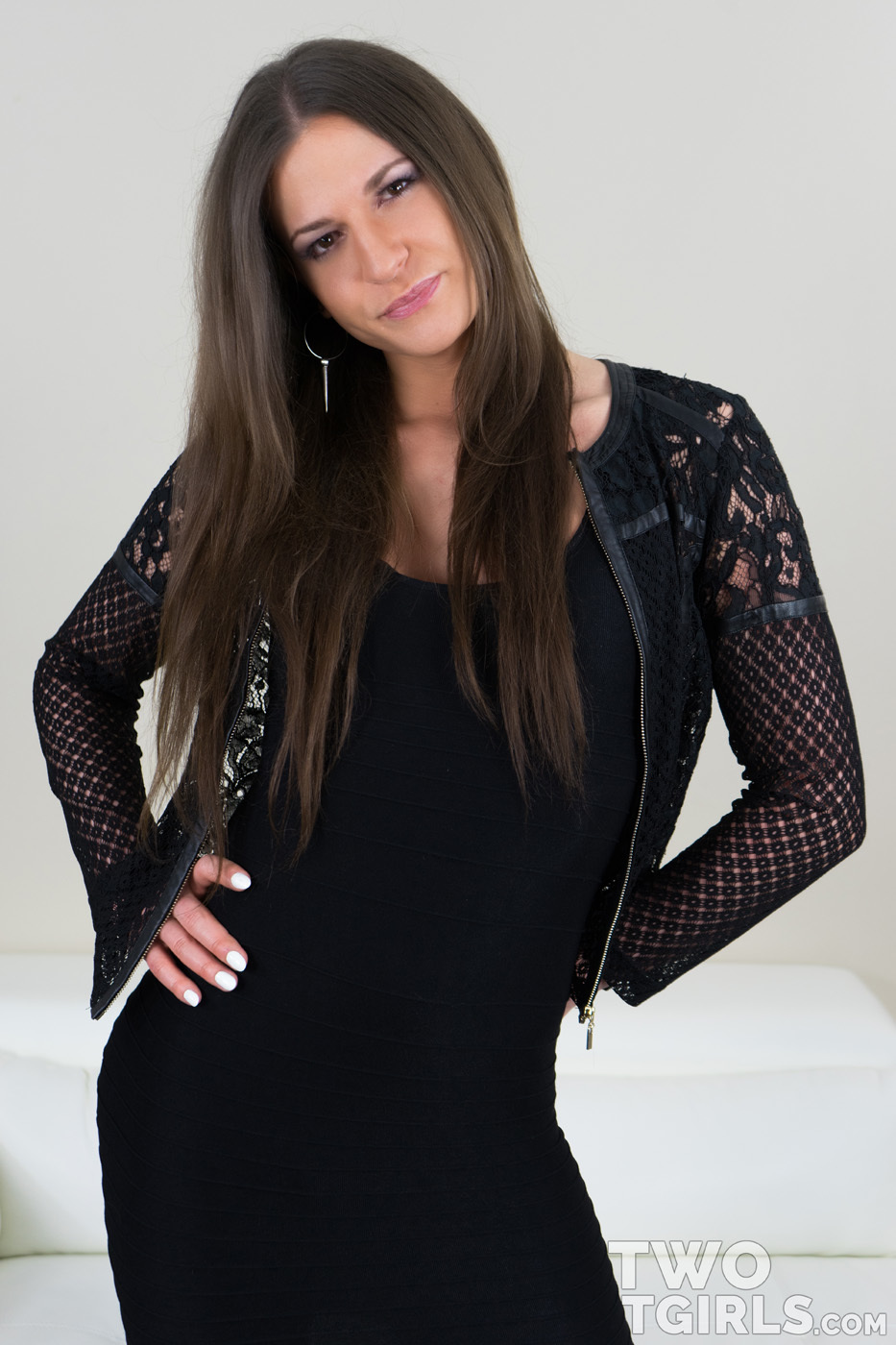 Michelle Firestone at Two T Girls
Michelle Firestone is famous for her fiery femdom sex scenes that she continues to film for the internationally renowned fetish porn site Kink.com. Michelle made her adult film debut on Kink.com in October 2014 when she performed a raunchy hardcore sex scene with Krissy Lynn titled New Dom Extraordinaire, Michelle Firestone – Look Out!!! that was distributed via Kink.com's saucy web series TS Pussy Hunters.
Following her popular Kink.com debut in October 2014, Michelle has appeared within multiple installments of Kink.com's TS Pussy Hunters web series such as The Cheer Squad Girl & The Vampire – Michelle Firestone devours Bianca alongside female porn star Bianca Dagger in October 2014 and Night Club Hole Swapping and Facial with rising starlet Juliette March in February 2015. We also recommend watching Michelle's raunchy Some of the Hottest, Most Hardcore Sex on THIS SITE in THIS UPDATE!scene with the sultry porn star Mena Mason in March 2015 and her sizzling Last Call leads to stranger fucking in the Bar scene with fetish performer Jessica Taylor in May 2015. As matters stand, Michelle has also filmed two captivating femdom scenes for Kink.com's TS Seduction web series including Massage Goes from Legit to Cumswapping in a Single Graze of a Cock with Will Havoc that was first uploaded via Kink.com in March 2015, and a feisty foot fetish-themed sex scene with Tony Orlando titled Her Rock Hard Dominate Cock and Exquisite Toes! that was commercially released via Kink.com in June 2015.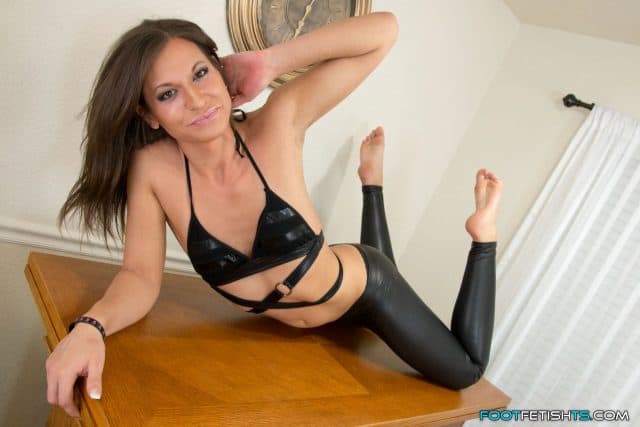 Michelle Firestone at Grooby (Foot Fetish TS)
Fans of Michelle Firestone should also check out her saucy sex scenes in such best-selling DVD feature releases as The Adventures of Super Ramon (2014) that she filmed for Trans 500 Studios with Eva Lin, Lexie Beth and Danny Baroni, and SM Perverts 2 (2015) that was directed by porn power couple Francesca Le and Mark Wood. Michelle filmed a saucy sex scene with Trillium for this Evil Angel production which also starred famous TS pornstars Jonelle Brooks, Morgan Bailey and Honey Foxx. Michelle has also featured within the Grooby Productions DVD title All T-Girls Volume 1 (2015) alongside Chelsea Marie, Nina Lawless and Miranda Meadows. Directed by Radius Dark, All T-Girls Volume 1 won "Best Scene" at the 2015 Transgender Erotica Awards and it has been highly recommended by XCritic column writer  Apache Warrior who enthused within his February 2015 review how;
"I hope that this film will be a regular series where each production will end with an orgy. The orgy one in this film could be nominated for an award. It's pretty hot. Also, the Miranda Meadows-Nina Lawless performance is must-see material too. Michelle Firestone continues to show why she is a hot fuck both as giver and a receiver. Chelsea Marie's different looks add to her mystique. I highly recommend this fine film".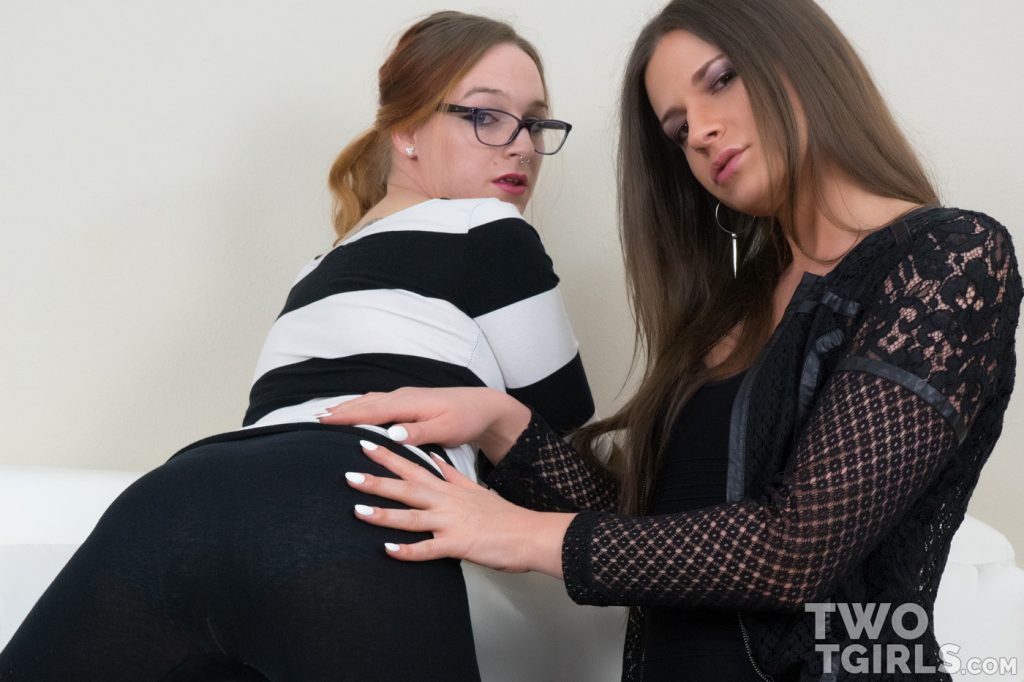 Michelle Firestone at Two TGirls
After winning "Best Scene" at the 2015 Transgender Erotica Awards (TEAs), Michelle Firestone was invited to perform alongside her fellow award winners Nina Lawless, Kelly Klaymour, Jessy Dubai, Kylie Maria, Miran and Robert Axel, as well as Korra Del Rio and Christian XXX, within the Third World Media annual DVD title The TEA Show 2015 (2015). This star-studded DVD title featured Michelle in a titillating three-way alongside Ruckus and her friend and fellow "Best Scene" TEA Awards winner Nina Lawless.
In addition to filming a multitude of spectacular online sex scenes and feature releases, Michelle Firestone has been featured within Dave Naz's groundbreaking documentary Identity: In And Beyond The Binary (2015) wherein she discussed her personal experiences with regards to gender identity. Whilst filming Identity: In And Beyond The Binary, Dave Naz interviewed a broad spectrum of LGBTQ+ porn stars, directors and producers about their personal lives, professional careers and their individual life experiences with regards to their sexuality and gender identity. Among some of the illustrious adult film professionals interviewed alongside Michelle Firestone were; Buck Angel, Michelle Austin, Birdmountain, Matty Boi, Jonelle Brooks, Eva Cassini, Colten, James Darling, Afro Disiac, Jade Downing, Evie Eliot, Jenny Elizabeth, Foxxy, Jamie French, Khloe Hart, Mia Isabella, Tara Jolie, Tasha Jones, Riley Kilo, Kristel, Jiz Lee, Eva Lin, Kelli Lox, Venus Lux, Mandy Mitchell, Chelsea Poe, Andre Shakti, Shawn, Kendra Sinclaire, Stefani Special, Tiffany Starr, Wendy Summers, Tristan Taormino, Courtney Trouble and Wolfe Moon.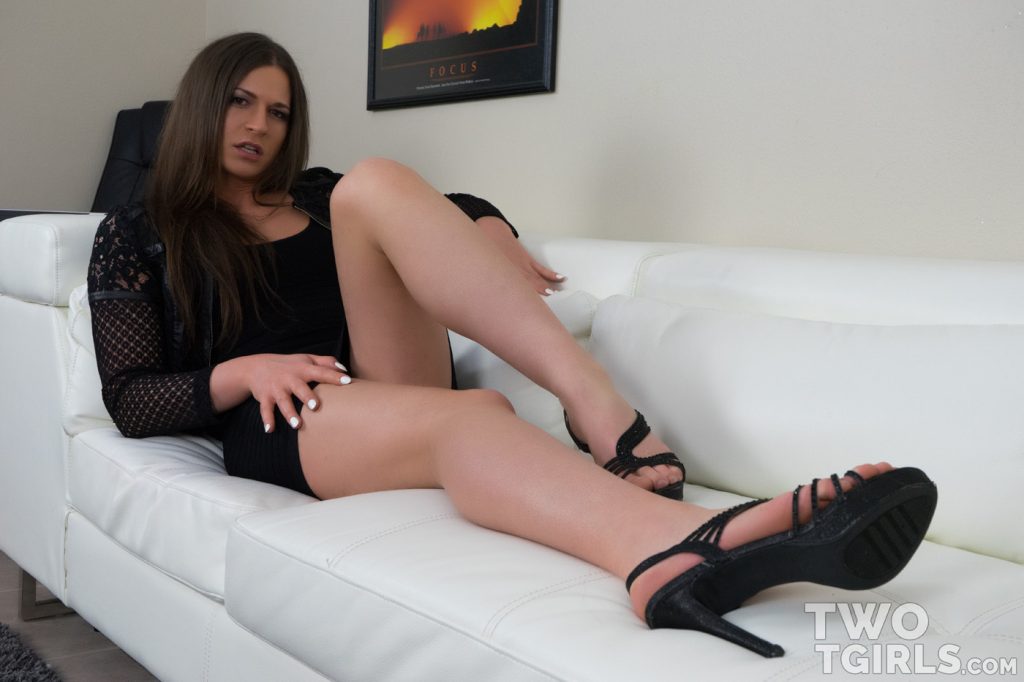 Michelle Firestone at Two TGirls
Currently living in Michigan, Michelle Firestone continues to film all manner of raunchy DVDs and compelling web clips. Michelle is also a multi-talented webcam model who regularly hosts public and private live cam shows with her fans via Chaturbate. Stay connected with your favorite brunette beauty Michelle Firestone using the links provided below!
Michelle Firestone – Social Networks
Twitter : @TSFirePrincess
Instagram : @mishyfuckface
Chaturbate : michellefirestone

Grooby Girls : Michelle at Grooby Girls
Kink : Michelle's Femdom & BDSM Content
TGirl Pornstar : Michelle at TGirl Pornstar
TGirls XXX : Michelle at TGirls XXX
Trans 500 : Michelle at Trans 500
Bob's TGirls : Michelle at Bob's TGirls
Two T Girls : Michelle at Two Tgirls