Dani Daniels
Official Website : Dani Daniels   Dani Daniels Twitter : @akaDaniDaniels  
Camsoda : danidaniels   Brazzers : Dani's Sex Scenes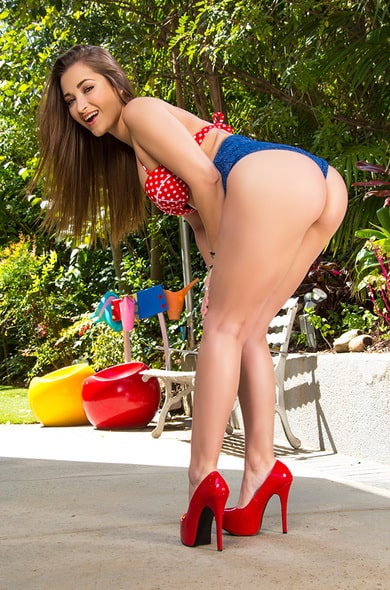 Dani Daniels – Personal Info
Name : Dani Daniels
Date of Birth: September 23rd, 1989
Hometown : Orange County, California (US)
Measurements : 34D – 24 – 36
Height : 5'7 (1.70m)
Hair Colour : Brunette
Eye Colour : Blue
Tattoos : 'Om mani padme hum' prayer script across her right shoulder blade. Dani's mother practices Tibetan Buddhism and Dani Daniels explained within an interviewly.com segment that "The prayer is a constant happy memory from my childhood".
Years Active : 2011 – present (as a performer) , 2013 – present (as a director)
Number of Scenes : 250+ (as a performer) , 7+ (as a director)
Confident, compelling and cheeky, brunette beauty Dani Daniels has it all! Best known for her raunchy porn parody The Whore Of Wall Street (2014), Dani Daniels is a fan-favourite porn star, director and cam model who has won "Social Media Star (Fan Award)" at the 2015 AVN Awards, "Female Performer of the Year" at the 2016 XBIZ Awards and "Crossover Star of the Year" at the 2017 XBIZ Awards.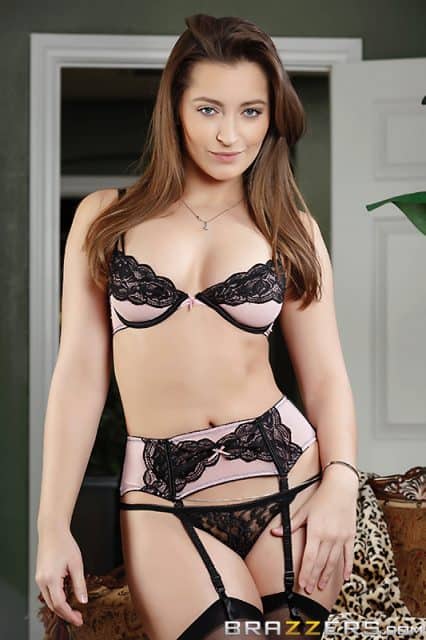 How did Dani Daniels become the adult film superstar her fans know and love? To answer that we'll have to begin in Orange County, California, where Dani Daniels grew up. You may be interested to know that Dani was a tomboy in her younger years who took part in football, volleyball, tennis, track and field, soccer, golf, tennis and softball. You name it, Dani Daniels played it!
Here's the deal; Dani Daniels has revealed via a Fleshbot interview that her confidence and passion for sex started to emerge during her teenage years;
"I did date, but I was quite the cock tease. I had two boyfriends for two years each in high school and I didn't lose my virginity until I was practically eighteen".
In fact, Dani Daniels' raunchy side began to emerge when she was 15 years old whilst working as an assistant at a medical office in Orange County. Believe it or not, Dani Daniels would always get into trouble for tailoring her scrubs to make them look sexier! Dani Daniels' dominant sexual style really started to take form when she lost her virginity when she was 18 years old. As Dani Daniels put it in her own words during a 2014 Interviewly.com chat;
"When I was 18, I drove my boyfriend home (his car was in the shop) and in broad daylight I hopped on his dick in the passenger seat in the driveway to his house. I guess you could say I was curious. He couldn't believe it".
Dani Daniels was also 18 years old when she had her first sexual encounter with a woman and she has raunchily revealed within her 2011 Digital Desire interview that;
"I was curious and met someone who was willing to show me how to have GOOD sex with a woman 🙂 she was such a hot redhead, in her late 20s 🙂 I still think of her when I masturbate!!… I'm personally bi, so yea u can say that. I love beautiful women :)".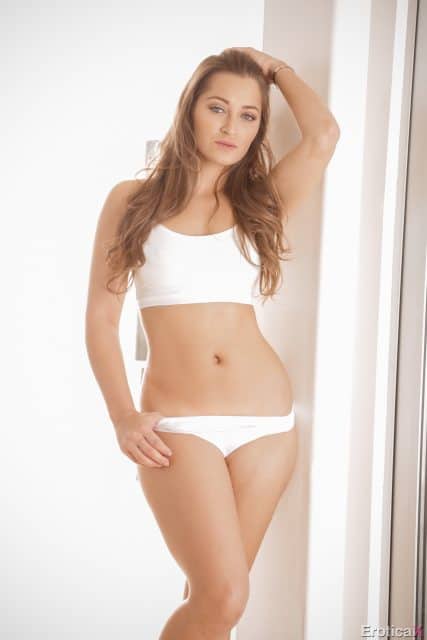 Dani Daniels' newfound passion for sex was only matched by her love for art. Often painting and drawing in her spare time, Dani Daniels decided to combine her two passions by posing as a nude model for local artists. During this stage of her life Dani Daniels also worked as a glamour model but she did not yet have any plans to pursue a porn star career. In fact, during her interviewly.com chat Dani revealed that she had no previous knowledge of the adult film industry before shooting her first sex scenes;
"I didn't watch porn before I started and I don't watch porn now. I just fuck people I enjoy and have a good time doing it".
Instead, Dani Daniels decided to attend art school. Although she dropped out after two years, Dani Daniels continues to create various pointillism portraits where she incorporates lyrics and writings from her favourite musicians and authors. You can view all of Dani Daniels' artwork (which she promotes under her birth name Kira Lee Orsag) via her @Pen15Artist Twitter profile.
Everything changed in 2013 when Dani Daniels started working as an exotic dancer at a local club in order to pay off her student debts. Little did Dani Daniels know that this job would pave the way for a successful adult film star career! Dani Daniels has discussed this turning point in her life via her official website, divulging that;
"I got into the business to pay off art school debt and safely explore my curiosity and love of women. I was a bisexual, curious stripper after college, and I remember dancing on stage and overhearing two men talking about a girl-girl only performer. I chimed in, "Wait, you can just fuck girls? I thought you had to do everything in porn!" I left that week for LA, researched and signed with my agent (now as well as close friend and family) Sandra McCarthy of Ocmodeling.com, and fucked as many girls as I could get my hands on. I loved and love every second of it".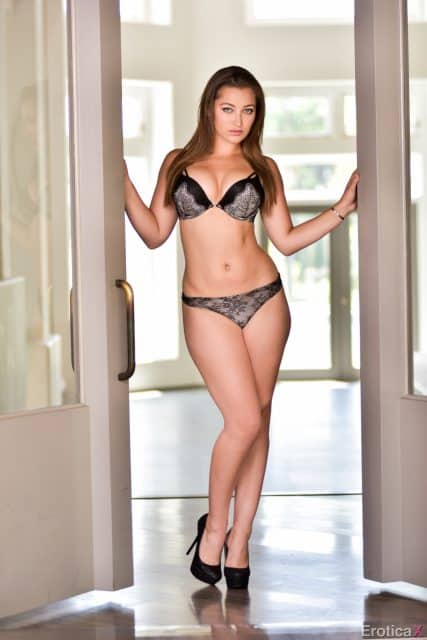 Dani Daniels : Adult Film Career
Once Dani Daniels discovered that she could pursue a career as a girl/girl performer there was no holding her back! Dani's first ever girl/girl shoot? An amazing all-girl group sex scene with Hana Black, Lux Kassidy, Sammie Rhodes that was promoted via the Reality Kings porn site in March 2011 as part of their We Live Together web series. Titled Perfect Pairing, Dani Daniels loved shooting her debut sex scenes and enthused within her 2015 Adult DVD Talk interview that;
"It was a girl-girl-girl-girl for Reality Kings. I was nervous at first but all the girls were cool and once the scene started, I was too excited for vagina to remember that I was nervous…I think I reached a comfort level right away. But my confidence took a year to build".
Dani Daniels signed with the exclusive adult film talent agency OC Modelling in 2011, chose the porn star stage name 'Dani Daniels', and the rest is history! Wondering about the origins of this porn star stage name? Dani Daniels has revealed in previous interviews that;
"Hahahaha oh boy… long story short it was an ex's first name and it may or may not be an immature act of revenge".
But how did Dani's family react to her porn star career? Well, you may be interested to hear that Dani Daniels has received nothing but enthusiasm from her family with regards to her career choices. As Dani Daniels explained within her 2015 Adult DVD Talk interview;
"My mom is my biggest fan. She always calls me and tells me how proud she is of me and it's the best! It makes me laugh because our country is so sheltered and afraid of sex, people are always like "Wow, your mom supports it?" And I always respond "Well, yea, as long as I'm safe and happy, she doesn't care what I do because she's an intelligent, un-sheltered woman." My friends all know and old schoolmates and it's whatever. I surround myself with good people and the worst response I got was someone made fun of me because I was wearing a pearl necklace in my senior picture. But, c'mon, I was asking for that one".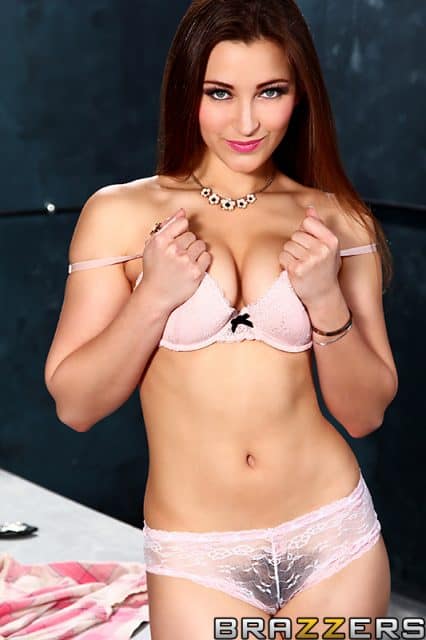 For the first two years of her adult film career Dani Daniels appeared exclusively in all-girl porn productions. An instant hit among fans and film critics, Dani Daniels was named as Twisty's "Treat of the Month"  in July 2011 and Penthouse magazine made her their "Pet of the Month" in January 2012. What's more, Dani Daniels was named as Elegant Angel's "Girl of the Month" in March 2014 and she has been featured within CNBC's "The Dirty Dozen: Porn's Most Popular Stars" list in 2014 and 2015.
Eager to explore some of Dani Daniels' hottest girl/girl collaborations? Then you have to check out her sizzling shoot with Sinn Sage in Dani Daniels: Dare (2012) for Elegant Angel which was named "Best Girl/Girl Sex Scene" at the 2013 AVN Awards, her terrific three-way with Anikka Albrite and Karlie Montana in Anikka 2 (2014) for Hard X which won "Best All-Girl Group Sex Scene" at the 2015 AVN Awards, and her steamy group session with Alexis Texas, Asa Akira and Skin Diamond in Alexis and Asa (2013) that was named "Best All-Girl Release" at the 2014 Nightmoves Awards as well as at the 2015 AVN and XBIZ Awards. It doesn't get much better than that!
Want to know the most impressive part? In recent years Dani Daniels has continued to film some amazing all-girl porn productions. We recommend viewing Dani Daniels' epic all-girl orgy with Ana Foxxx, Ash Hollywood, Keisha Grey, Lexi Belle, Maddy O'Reilly, Mercedes Carrera and Ryan Ryans in Sisterhood (2015) for Digital Playground which was nominated for "Best All-Girl Group Sex Scene" at the 2016 AVN Awards, her raunchy scenes with Riley Reid and Skin Diamond in her AE Films signature showcase Dirty Daniels (2016) that was nominated for "Best All-Girl Group Sex Scene" at the 2017 AVN Awards, and her thrilling three-way with A.J. Applegate and Alexis Texas in Lefty (2015) for Sweetheart Video that was nominated for "Best Sex Scene – All-Girl" at the 2017 XBIZ Awards. One thing's for sure; you'd be hard pushed to name a more popular girl/girl performer than Dani Daniels!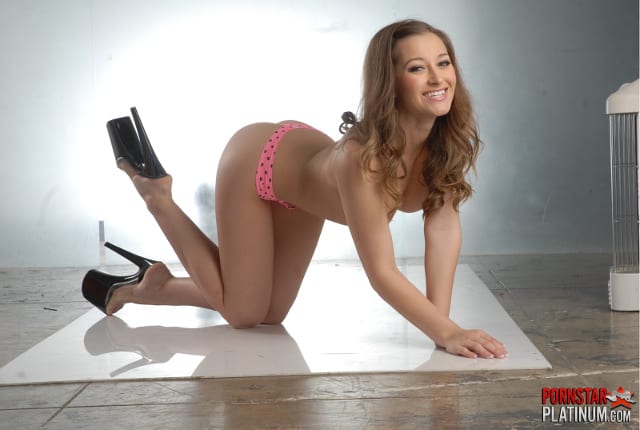 Dani Daniels : Adult Film Awards & Notable Nominations
No one could predict how much Dani Daniels's adult film career would skyrocket in 2012 after she filmed her first ever boy/girl sex scenes for her Elegant Angel signature showcase Dani Daniels Dare (2012). This action-packed star showcase featured Dani Daniels in five fantastic hardcore scenes which earned her a wealth of "Best Boy/Girl Sex Scene", "Best Girl/Girl Sex Scene" and "Best Star Showcase" nominations at the 2013 AVN Awards.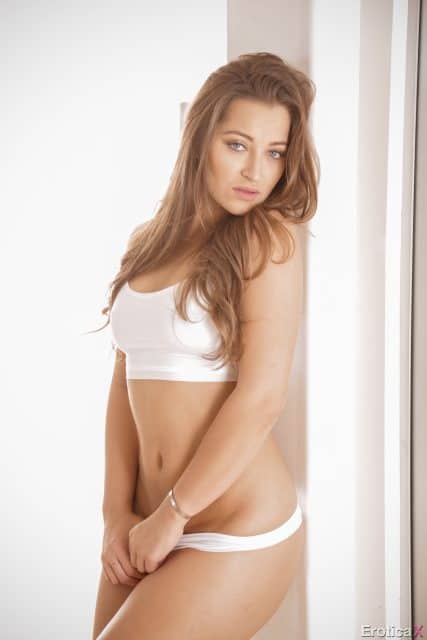 Why did Dani Daniels decide to film her boy/girl debut? Curious fans will be interested in reading Dani Daniels' in-depth explanation via her official website wherein she explained how;
 "behind everyone's back I did my first boy-girl showcase movie with friend Mason of Elegant Angel. My girl-girl fans, as well as the industry, were stunned (most girls shop around companies to get as much money as possible, but I just went to the director and company I knew would make the movie I wanted). Why did I do it? Because I didn't have to. There is an usual fear of women in this industry getting "shot out" and "having to do boys, and then anal, and then a D.P…" and then next thing you know you're doing a gang bang with 10 guys wondering wtf happened. Not that that's a bad thing at all I just always have believed you should do what you love to do in porn, not what you "have" to do or what you "should" do. People think you have to have this order of what you shoot in what time period to last and to be honest I think it's all bullshit…
I think you should do what you love and fans will watch you enjoying what you love and then you will continue to get booked for what you love, not fake though a scene you're not into that comes out obvious when fan's watch the scene. Anyway, back to why. I was at the top of my girl-girl career and remember thing to myself, "I don't HAVE to do boys, I WANT to." I met about 12 male talents on sets that I had chemistry and attraction to, developed a "Yes" list of male talents (the first time done in the industry, my agent thought I was crazy at the time) and shot an incredible award winning showcase. I can't give Mason enough thanks for letting me shoot what I wanted to shoot with whom I wanted and causing me to fall in love with filming".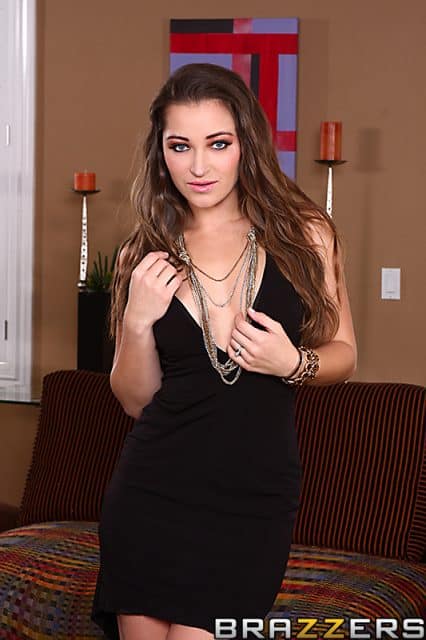 Following her string of AVN Awards nominations everyone was wondering how Dani Daniels would top her critically acclaimed Elegant Angel star showcase. Don't worry, she didn't disappoint!
Hot on the heels of her sizzling star showcase, Dani Daniels appeared in her very first interracial release, Dani Daniels Deeper (2014) for Blacked.com, which won "Best Interracial Release" at the 2015 AVN Awards. What's more, Dani Daniels secured the lead role in a five-part Brazzers parody series titled The Whore of Wall Street (2014). Also starring Capri Cavanni and Monique Alexander, The Whore of Wall Street was an instant hit among fans and film critics which earned Dani Daniels an impressive collection of "Best Actress – Parody Release", "Best Girl/Girl Sex Scene" and "Best Parody: Drama" nominations at the 2015 AVN, XBIZ and XRCO Awards.
As matter of fact, Dani has won a wealth of prestigious adult entertainment accolades including;
Dani Daniels was thrilled to win her very first AVN Award, sincerely conveying within a 2013 AIP Daily interview how;
"I couldn't believe it. I was a babbling idiot and so scared to be on stage. I felt like I was going to pass out. I was so freaked out but to win for girl/girl scene of the year and girl/girl movie of the year meant so much to me. It was the best feeling to know I would be stepping forward into boy/girl but still be awarded for my girl/girl work. I owe it all to Elegant Angel and OC Modelling".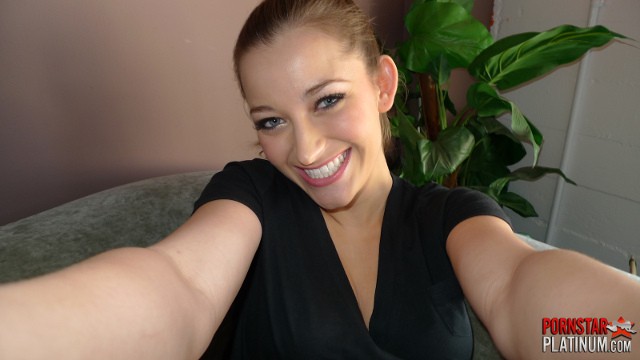 But hold on a minute, we haven't even covered Dani Daniel's notable nominations yet! Listed below are some of Dani Daniels' most impressive adult film award nominations to date;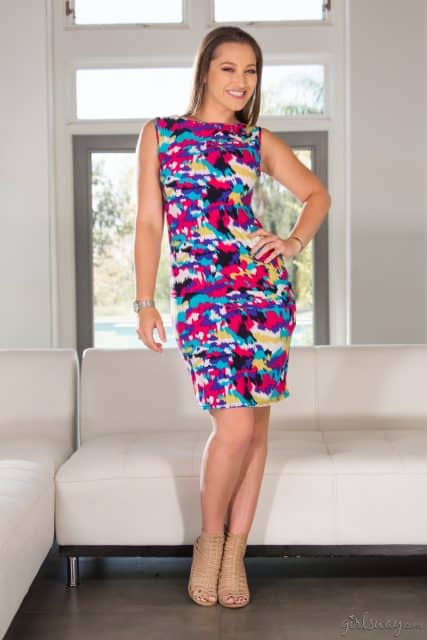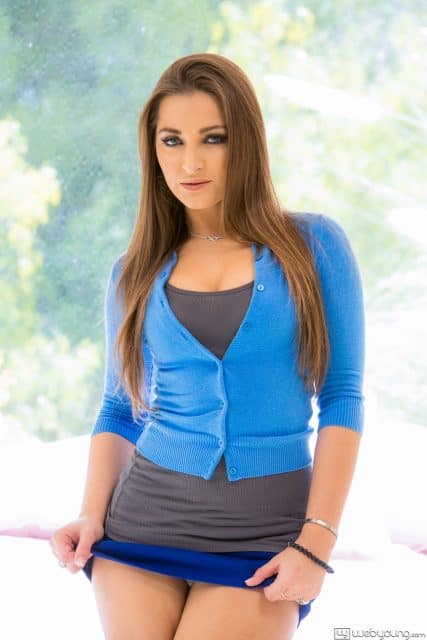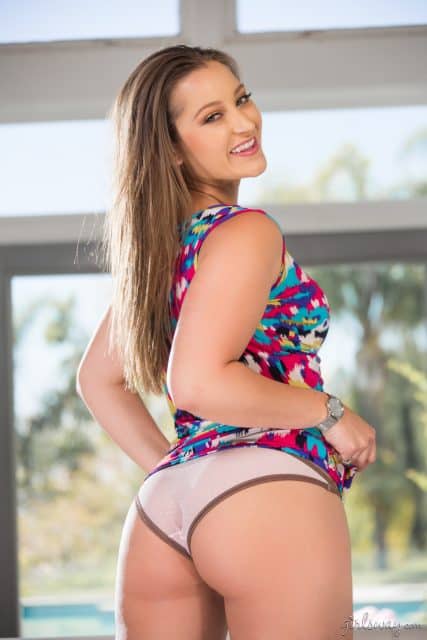 It just keeps on going!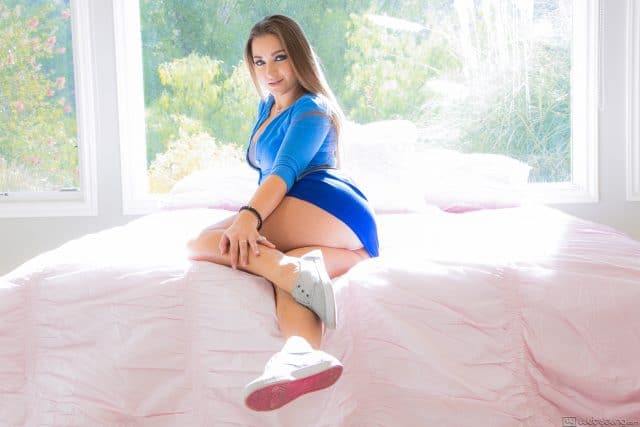 Humble as ever, Dani Daniels' immense gratitude and enthusiasm upon receiving these adult film awards has not dwindled over the years. In fact, Dani Daniels mentioned during her Fleshbot interview that;
"Ha ha ha it's sooooo weird. I'm having so much fun I'm like, in my own little world. I show up to set like, 'Yay! I get to fuck this hot person that is 95% of the time my friend!!' And then after I'm like, 'Wait, you're giving me MONEY for that?!' It blows me away every time. Even if the day is just ok it's still sex and I'm still getting paid for it, which is still cool! To get awards blows me away. 'Hi, you're good at liking sex and you did really well acting as a maid or vampire or hooker or maid vampire hooker here's a trophy' Whaaaaaaat!?… I don't even consider myself a porn star to be honest. I'm more of a 'Sell my holes in front of a camera, enjoy it, and don't take it too seriously" person… I will say though porn has made me into a strong, confident businesswoman and I am forever grateful for that'".
With this refreshing, down to earth attitude, it's no surprise that Dani Daniels continues to be nominated for "Social Media Star (Fan Award)" and "Favourite Female Porn Star (Fan Award)" at the AVN Awards.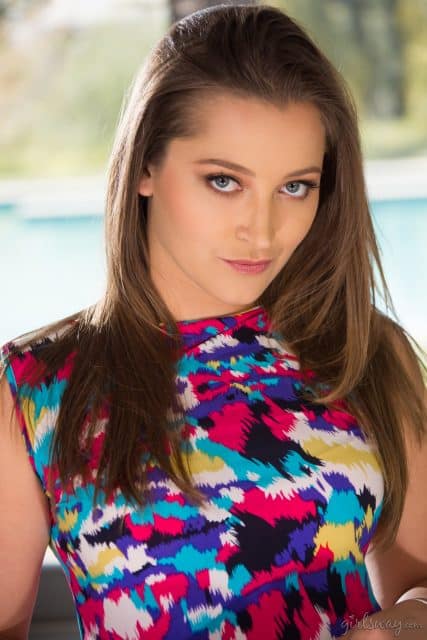 Dani Daniels : Director & Writer
Just when you thought it couldn't get any better, Dani Daniels has begun to direct her own porn productions. Ever eager to broaden her career horizons, Dani Daniels has highlighted the importance for female performers to diversify their brand in order to establish an thriving long term career within the adult entertainment industry;
"There will always be money in porn. It will just keep evolving. You can't just show up to set and suck a cock anymore. You have to be your own business and build an empire. You have to hustle to make money. You have to be a social media whore. Webcam. Have a website. Promos. Events. Toys. Etc".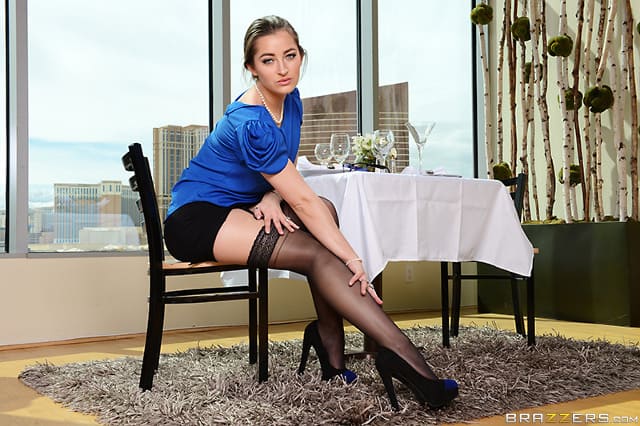 Always one to practise what she preaches, Dani Daniels has directed such popular porn productions as the Filly Films feature releases Dani Daniels' The Yoga Instructor (2011) and Dani Daniels' Fantasy Girls (2012), as well as I Love Dani Daniels (2013) for Addicted 2 Girls/Zero Tolerance and the Penthouse DVD titles Social Media Sluts (2012), Bad Girls In Uniform and Pinned Up Pussies (2013). Most recently Dani Daniels has directed Cherie DeVille and Aaliyah Love in Pornstar Fantasies that was promoted via the Brazzers Network in January 2016 as part of their Hot & Mean web series.
Have her directing projects made Dani Daniels a better performer? When she was asked this question during a recent Die-screaming.com interview Dani Daniels responded with;
"Maybe a little? As far as hiring performers, chemistry, compassion, and positions? Yes. As far as artistic vision (shots, storylines and editing)? No. I don't think any performer can just pick up a camera and direct (I'm not saying I'm even good at it). I think it takes creativity, intelligence, and being able to actually shoot a scene…You can't just hire a crew and sit on your ass and stamp your name on something. I mean you can, but that's really not directing. It's sitting on your ass and stamping your name on something. But that being said I think there are a lot of great 'talent' directors that actually know what they are doing. Take James Deen and Bonnie Rotten for example".
You may be interested to know that, in addition to her acting roles and directing projects, Dani Daniels has written the scripts for some of her favourite porn productions. For instance, Dani Daniels has revealed that she wrote and lived out her ultimate sexual fantasy for Brazzers. Titled Fuck The Law, Dani Daniels starred in this raunchy role-play with Johnny Sins and Bill Bailey that was promoted via Brazzers in November 2013. The premise? We'll leave it up to Dani Daniels;
"I lived it out for Brazzers. I wrote the script…Dani Daniels is about to get everything she's always wanted in her very own epic fantasy scene. One minute, she's speeding down the freeway with the top down and a hand on her wet pussy, not giving a fuck about anything. The next, she's being dragged out of her jeep by two dirty cops, and hauled back to the station for a proper drilling in the interrogation room. Check out what happens next as these cops take turns bending her over the table and pounding that sweet pussy until she can't stand it anymore".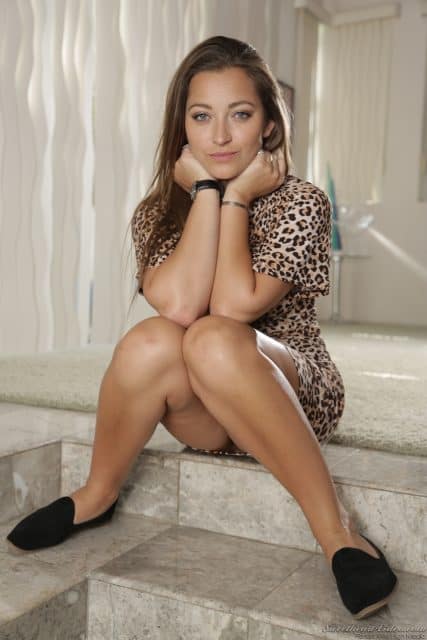 Dani Daniels : Feature Dancer & Kinky Cam Model
You'll be happy to hear that there are more ways than ever to stay connected with Dani Daniels. Not only does Dani Daniels perform as a feature dancer at exclusive nightclubs, but she also continues to host some lusty live cam shows via Chaturbate (as dani_daniels) and Camsoda (as danidaniels). As Dani Daniels herself enticingly explains;
"You can even chat with me and exchange dirty photos, taken just for you! Does it sound too good to be true? Come inside and take a look for yourself!".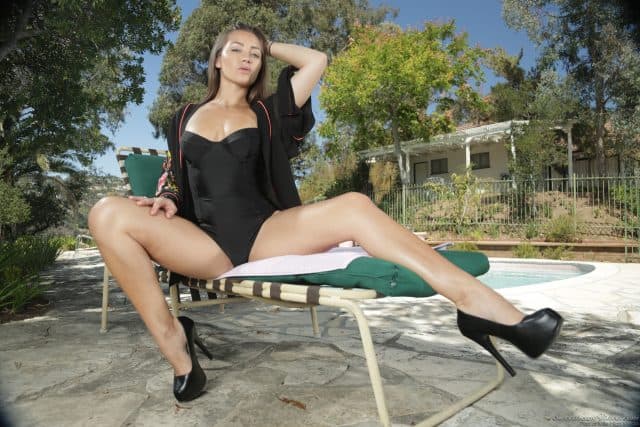 Never one to rest on her laurels, Dani Daniels has also collaborated with Doc Johnson on her very own line of signature Dani Daniels sex toys! Enthusing about this exciting business opportunity via a Doc Johnson press release, Dani Daniels saucily stated that;
"I'm so excited and honored to be a part of the Doc Johnson family. When they approached me I couldn't believe it. It's awesome, because not only will my fans be able to fuck my "holes" moulds (ummmm excuse me how rad is it that my fans can be among the first to fuck my ass?!) my fans will also be able to purchase toys for men AND women that will be of my own design. I have so many ideas for toy designs to help men, women, and couples get off, and the fact that Doc Johnson is just as excited as I am to put my ideas on shelves is such a great feeling. I can't wait to get started! And I can't wait for my fans to see and buy my designs in sex stores and online soon! It's another way I get to connect with them".
Want to know the most impressive part? Dani Daniels' exclusive sex toy line proved so popular among her fans that it won the "Most Amazing Sex Toy (Fan Award)" at the 2016 AVN Awards!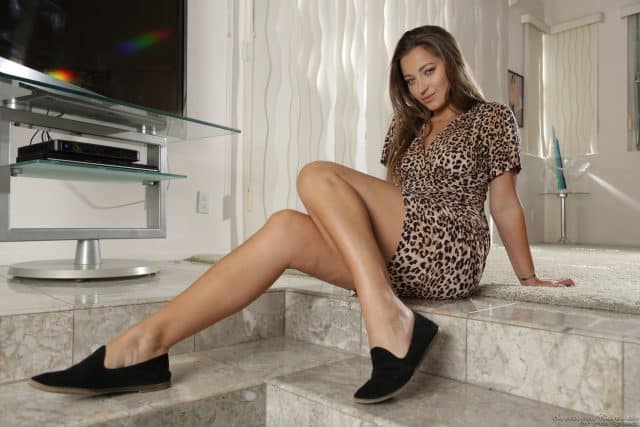 Dani Daniels : Public Appearances & Future Plans
No holds are barred when it comes to a Dani Daniels interview. Often appearing on radio talk shows such as Inside Adult Radio, Spice Radio and Sex Talk, Dani Daniels loves sharing stories about her adult film career and has divulged that;
"I never feel judged, I am comfortable with myself. It's a very small industry and we are all friends…I wanted to bang hot chicks for a living…I wanted to have sex safely with girls without having to pick them up at a bar. That is why I chose porn. I luckily haven't faced any challenges, other than the fact I like to have sex ALL THE TIME…
I will stay in the business as long as I am having fun 🙂 I'm a firm believer in do what makes you happy…I just enjoy having sex. I don't do anything I don't wanna do and I don't work with anyone I don't want to work with. It makes for a happy and enjoyable work environment that I feel you can see in my scenes…With all due respect of society, I could really give a fuck what other people thought of my life choices. If they look down on me then do it, I'm having way too much fun to care!".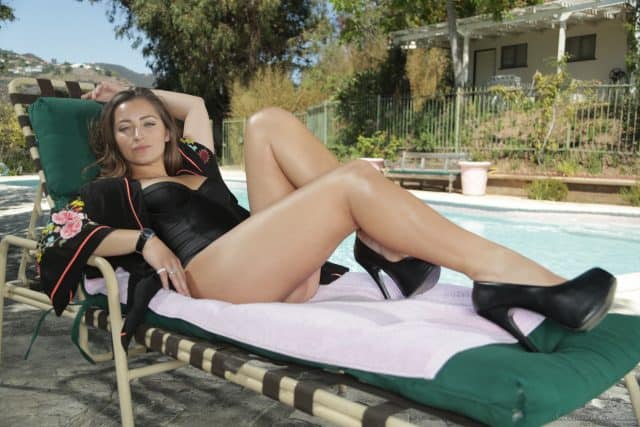 Ever eager to meet and greet her devoted global fan base, Dani Daniels continues to attend Exxxotica Expos, Adult Con and the Adult Entertainment Expos. Dani Daniels enjoys interacting with her fans in person and via social media, advocating during her Fleshbot interview how;
"It's the best. It's like having a cheer team around 24/7 motivating and cheering for you. I'm thankful for them every day. And yet, kinda weird. They know everything about me. I'm really open about my life and what I'm doing on social media so I've had people come up to me and be like, 'Hey! I saw on Instagram you were here and wanted to say hi! Can I get a picture?' And I always wonder why this guy or girl wants to get a picture with me or an autograph? First of all, I'm clothed so it's a boring picture of me and second of all I just sell my holes and have good sex! 😛 But I'm always happy to make fans of my scenes happy :)".
When she isn't taking the adult industry by storm Dani Daniels has revealed that she enjoys relaxing at home in San Francisco with her French bulldog Darwin. In her free time Dani Daniels loves indulging in her passion for art by painting and visiting local art galleries and museums. Dani Daniels also loves travelling; so much so that Dani Daniels plans attend flight school in order to receive her private pilot's license so that she can explore the far corners of the globe in style! Is there anything this girl can't do? However, when she can't find the time to fly, travel or paint, Dani Daniels is always happy to indulge in her other pastime;
"stuffing my face. I love Fooooood".
What does the future hold for Dani Daniels? Fortunately, Dani Daniels has reassuringly stated via her official website that she has no plans to retire from the adult film industry in the near future;
"I have no plans on quitting porn anytime soon. I constantly thank my fans and my luck as well as pinch myself to see if I am dreaming, because I love my life! Performing, directing, orgasming, connecting with my fans, and now running my own website? Life can seriously not get any sweeter. I am a firm believer in "Do what you love, don't let anyone talk you into what you don't love with money or promises." Thank YOU so much for watching my porn and giving me the experiences of a hundred lifetimes. I can't thank you enough".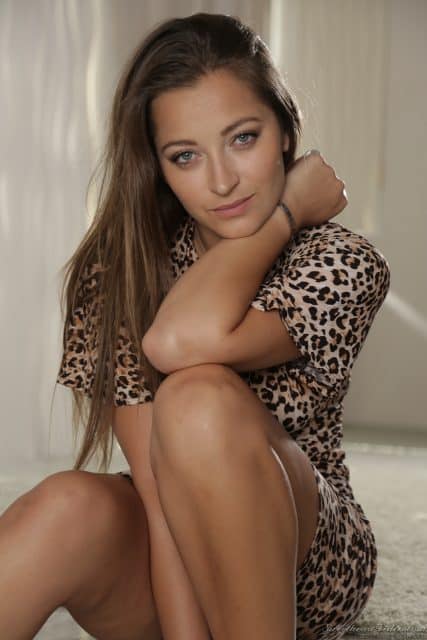 From these comments we think it's safe to say that Dani Daniels will continue to thrill adult film fans many years to come! So if you're eager to discover all of Dani Daniels' sauciest sex scenes then please feel free to use the links provided below to explore all of her official social networking channels. Will you catch up on Dani Daniels' exclusive web content? Secure your spot within one of her upcoming live cam shows? Or will you check out some of Dani Daniels' most recent releases? The choice is yours!
Dani Daniels – Social Networks
Official Website : Danidaniels.com
Dani's Puba Website : Dani at PUBA.com
Twitter : @akaDaniDaniels
Chaturbate : dani_daniels
CamSoda : danidaniels
Kink Profile : Dani's BDSM, Femdom & Fetish Content
Brazzers : Dani at Brazzers
Girlsway : Dani's Girl/Girl Sex Scenes
Naughty America : Dani at Naughty America
Reality Kings : Dani at Reality Kings
X Empire : Dani Daniels's X Empire Movies
Links For Dani's Artwork : @Pen15Artist , pen15artist.tumblr.com , Pen15store.com
The Nude : Dani at Nude EU
Babepedia : Dani at Babepedia