Can't get enough of your favourite female porn stars? Then you'll be happy to hear that many of these phenomenal performers have their own Instagram accounts! Through these official social networking channels, amazing adult film stars can stay connected with their loyal fans and offer exclusive sneak peeks of their upcoming porn productions and personal projects. So if you've always wondered what it's like to live the life of a jet-setting adult film star then why not check out our top 10 recommendations on the hottest porn stars that you need to follow on Instagram!
1 – Alexis Texas (@whitegirlpoliticking)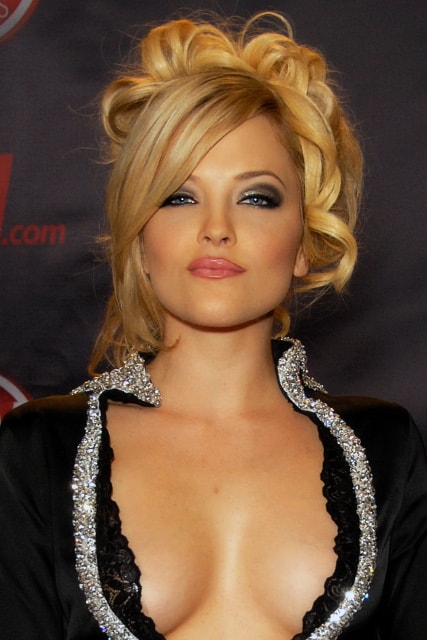 Jump abroad TeamTexass for a chance to view some exclusive behind-the-scenes pics of your favourite blonde bombshell Alexis Texas! Over the past few years Alexis has garnered over 2.7 million Instagram followers (@whitegirlpoliticking) with whom she shares all of her amazing adult film exploits and personal projects. As matters stand, Alexis uses her Instagram to share pictures from her nights out with her fellow female porn superstars, to advertise her upcoming feature dancing tours and pornographic productions as well as to share some exclusive solo photo sets and personal pics of her at home with her pet pooches Kimbo and Suri. If you just can't get enough of busty blonde bombshell Alexis Texas then following her official Instagram account is an ideal way to keep yourself updated with her ever-evolving adult film career.
2 – Kendra Lust (@thereal1_kendralust)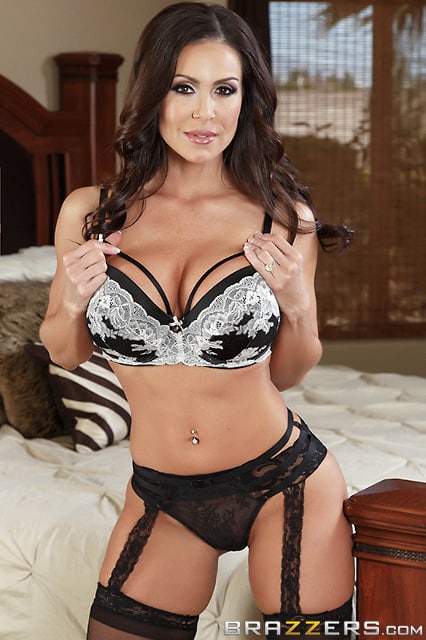 Kendra Lust is one of the most successful MILF stars of all time and, as such, it is no surprise that her Instagram (@thereal1_kendralust) attracts over 1.9 million followers. A highly accomplished porn star turned director, producer and talent agent, Kendra's Instagram is fit to bursting with all manner of intensely alluring pics and exclusive behind-the-scenes updates. Follow Kendra Lust on Instagram to discover when she's shooting some new content for her porn production company Lust Army Productions and to view her updates about her adult film talent agency S15 Models. You can also expect to enjoy plenty of amazing workout pics and booty snaps featuring this captivating cougar!

3 – Christy Mack (@christymack)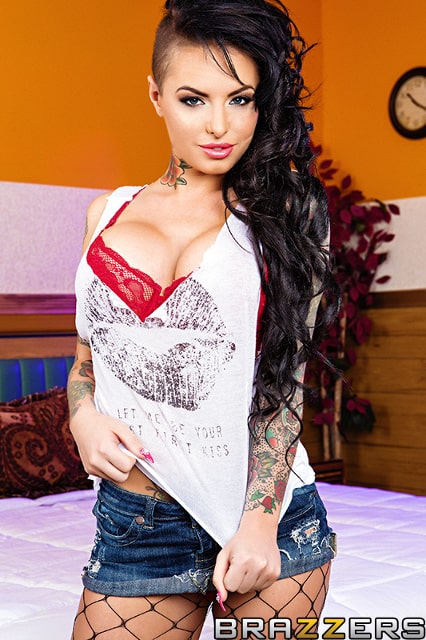 Terrifically tattooed porn star Christy Mack has amassed over 2.9million followers on Instagram (@christymack) and when you have a look through her feed it's no surprise why! Famous for her compelling curves and vibrant body art, Christy showcases her best assets throughout her Instagram via some saucy behind-the-scenes set photos, steamy workout pics and brilliant booty shots! From posting some relaxed pics at home with her two dogs (Pitrick Swayzee and Cleopitra), to treating her fans to some exclusive updates regarding her upcoming solo website content and feature dancing shows, Christy Mack's Instagram offers fans an all access pass into the life of an amazing adult film star.

4 – Sophie Dee (@sophiedee)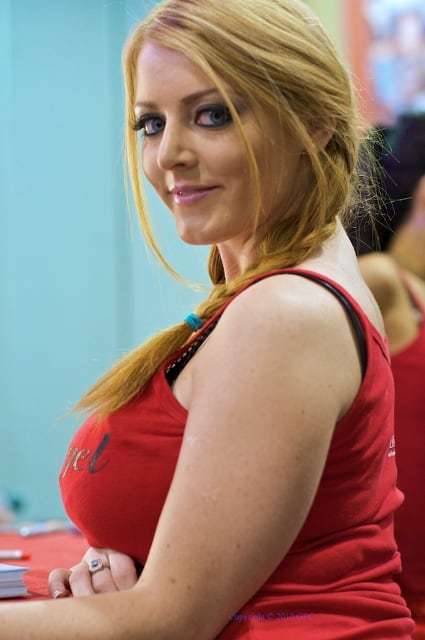 Sophie Dee is a busty British babe who has attracted over 1.9 million Instagram followers (@sophiedee) with her amicable nature, sultry stage presence and alluring 36F assets. Whether she's showcasing her latest lingerie, advertising her upcoming adult film projects, taking some snaps of her favourite food, chilling with her cat or simply lying in bed in some sexy loungewear, Sophie Dee continues to keep her fans regularly updated with all aspects of her porn star career.
5 – August Ames (@msmaplefever)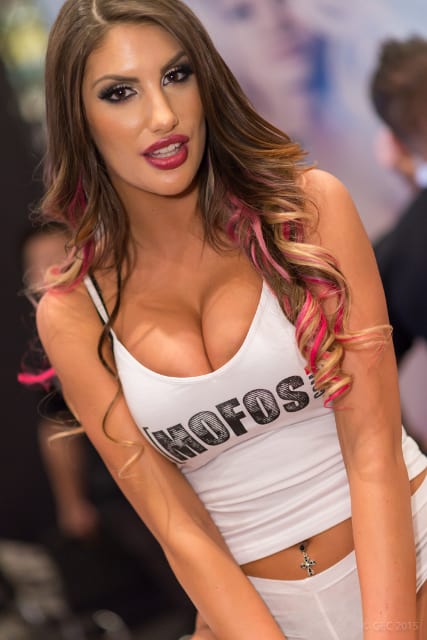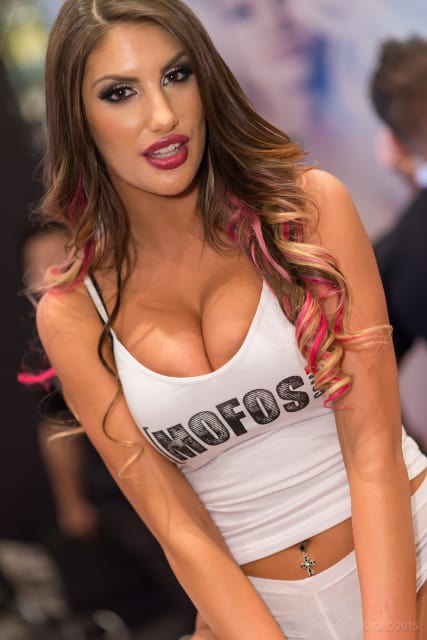 Captivating Canuck August Ames not just one of Canada's most popular female performers, she is also one of the adult film industry's hottest Instagram stars! August has garnered over 794,000 followers (@msmaplefever) with her super sexy selfies, cute cat pics and humorous posts. As August herself states "You can't un-see the real me".
6 – Esperanza Gomez (@esperanzagomez)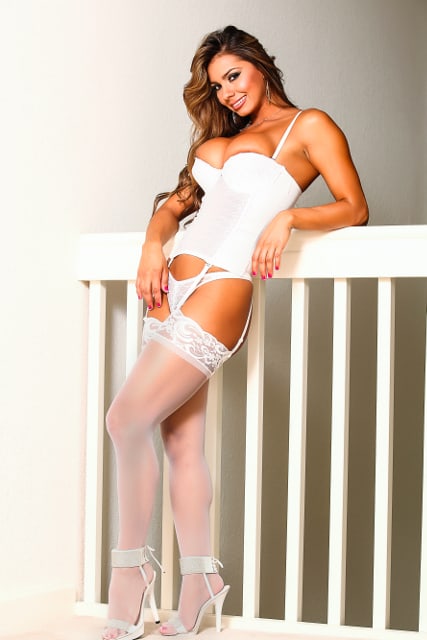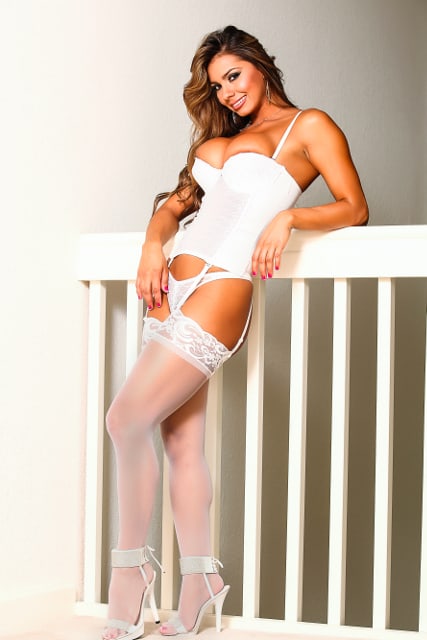 Lusty Latina star Esperanza Gomez continues to thrill over 2.4 million eager Instagram followers (@esperanzagomez) with her sultry selfies, glamorous photo sets and exclusive behind-the-scenes shots. From chilling by the pool in a busty bikini, to partying with friends and chilling on-set with her fellow female performers, Esperanza's Instagram keeps her fans updated regarding all of her latest porn productions and personal projects as well as her upcoming live cam shows and feature dancing tours. What more could you ask for?
7 – Aletta Ocean (@_alettaoceanofficial_)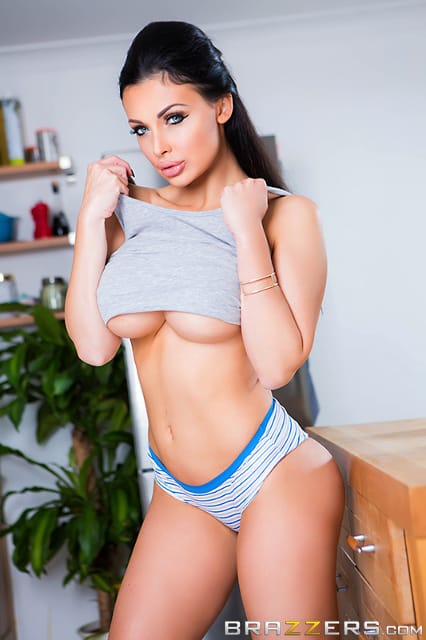 A Hungarian hottie who can handle herself at a gun range; it's no wonder why Aletta Ocean has over 836,000 Instagram followers! (@_alettaoceanofficial_). Venture into Aletta's Instagram feed and you will be compelled by her stunning 38DD bust, her brilliant booty, her piercing blue eyes and her raw sexual charisma. Aletta keeps her fans captivated with a wide range of Instagram posts, pics and videos taken at her feature dancing shows, at the gun range, at the gym and at home lounging around in her sizzling lingerie sets; not to be missed!

8 – Katrina Jade (@officialkatrinajade)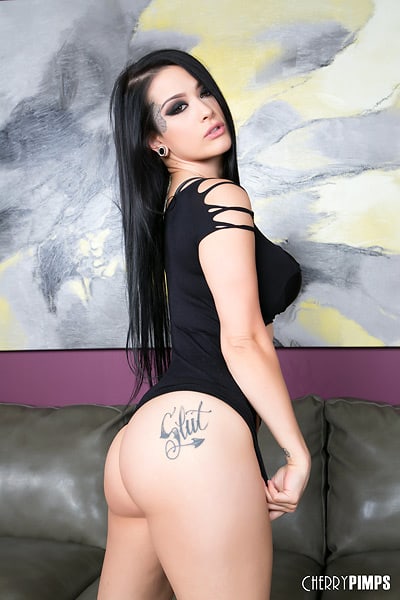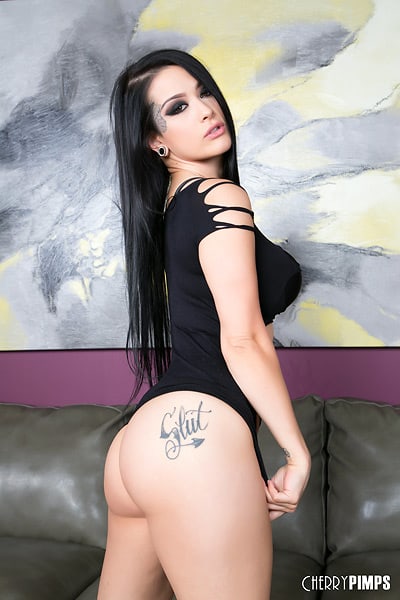 Voluptuous villain Katrina Jade is one the adult film industry's raunchiest female performers and her Instagram is no different! Katrina is an ardent exhibitionist and she has garnered over 650,000 followers (@officialkatrinajade) with her sexy booty shots, stunning workout pics and sizzling lingerie selfies. Throw in some cute pics of her dogs Big and Beans, a few food snaps, funny GIFs and some exclusive on-set photos and Katrina Jade's Instagram is a must-see source for fans of this ravishing rising starlet!
9 – Bonnie Rotten (@officialbonnierotten)
Multi-talented porn star, fetish performer, director, producer and feature dancer Bonnie Rotten is instantly recognisable by her saucy body art and sizzling 32DD bust. Famous for her kinky adult film exploits, Bonnie's Instagram (@officialbonnierotten) continues to attract over 767,000 followers and counting. Much like her adult film career, no holds are barred when it comes to Bonnie Rotten's Instagram account. Whether she's hanging out with her fellow performers at an adult film expo, shooting a new porn production, chilling at the beach, exercising in the great outdoors or even playing a round of crazy golf, Bonnie keeps her devoted Instagram followers updated regarding all aspects of her adult film career!
10 – Tori Black (@misstoriblack)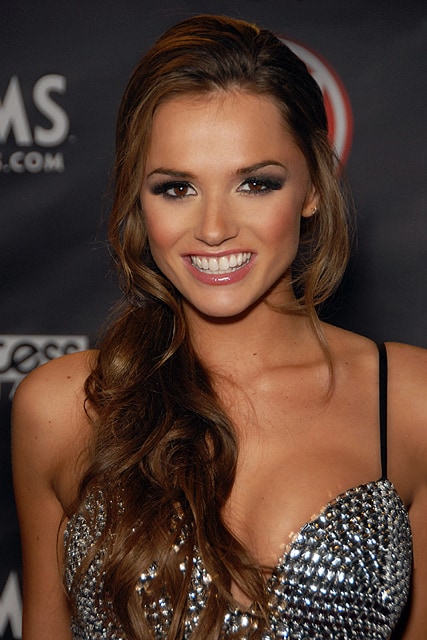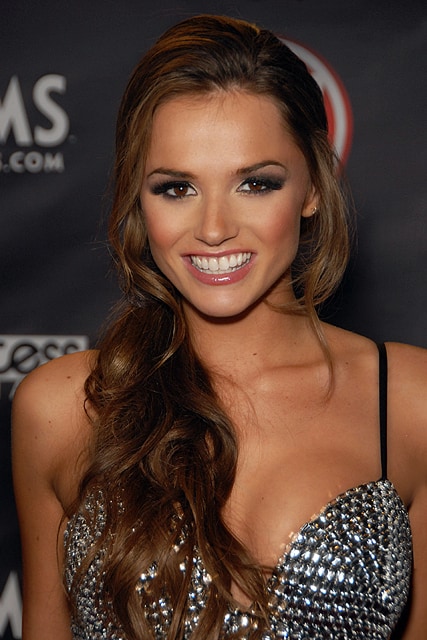 Last but by no means least is brunette beauty Tori Black. Widely regarded as having the most beautiful face in the adult film industry, Tori is one of the hottest porn stars on Instagram (@misstoriblack) who offers her 1.2 million loyal followers the perfect blend of glamorous on-set photo sets and sultry lingerie selfies taken at home. Following Tori on Instagram is a great way to stay connected with her upcoming porn productions as Tori often treats her fans to exclusive updates about her latest Camsoda live chat sessions, feature dancing shows and public appearances.